I'm back! After spending half of the spring semester abroad and the rest in quarantine, I'm happy to be back at Lipscomb and continuing my column for Lumination. A lot has changed since I last wrote: we got a new parking lot on campus, Chick-fil-A started serving milkshakes and, most notable, everyone is wearing masks due to the coronavirus, which has altered our college experience. 
Wearing the masks doesn't have to be a hassle, though. Not only will they protect you and others from the virus, but they are also a whole new form of fashion. You can pretty much find masks of any print imaginable, and with major retailers stepping up to sell masks, you can sport your favorite brand while also staying healthy. 
Whether you're a fan of florals, solids or something totally different, there is a mask out there for you. Plus, they can be an additional accessory to coordinate with your outfit! Try a solid color mask with your favorite printed top or dress. Choosing a color for your mask that is speckled throughout the garment will make it pop. If you're a fan of wearing solid color tops, try a fun print! You can find masks of plenty of different florals, zigzags, polka dots, and plaids which can add a fun burst of color to your outfit.
I love masks that are versatile and can be worn with multiple outfits if you are trying to coordinate. Multicolored masks such as florals and tie-dyes are perfect for this because the variety within the prints allows for them to match garments of multiple colors.
But you don't necessarily have to coordinate your mask with your wardrobe. Choosing a mask that has a print that you love is what's most important! It can add a new level to your style and reveal another part of your personality. Mask fabrics of all different hobbies can be found, too, so you can share your love for your favorite sports team, animal, activity, Disney character, or food through wearing a mask! While some major retailers are sticking to solids, dots, and florals, smaller businesses and independent artists on platforms like Etsy and Instagram can provide you with a mask for the exact print you are looking for!
Masks have become such a huge part of our lives that they must be worn at once in a lifetime events such as weddings, too. My boss from the bridal store where I interned this summer has started making masks to match bridesmaids dresses. She is even making white masks that are detailed with lace to match wedding gowns! This just goes to show that you can literally find a mask for anything.
Aside from the cute prints and staying safe, the most important thing about masks to me is comfortability. Lightweight cotton masks are super popular and are often very comfortable against the face. Here's my rundown for some top spots to get cute, comfortable masks.
Old Navy and Gap are selling three-, five- and 10-packs of masks in their stores and online. They come in various colors and prints, and each pack is often color-coordinated. Prices range from $7.50 to $25.
LOFT and Ann Taylor have also started selling them. Recently back in stock, these come in packs of three and mainly feature stripes and plaids. Price is $19.50, but they often run sales on them.
In addition to selling the fabric for individuals to make their own masks, Joann Fabrics is selling pre-made masks, as well. These feature a variety of prints, including gingham, paw prints, animals, stripes, and tie-dyes. At $3.99 each, they're an inexpensive and effective option for staying safe and looking cute.
I was recently introduced to the beauty website Kitsch, which is selling adorable and lightweight masks in packs of three. Solids, tie-dyes, and cheetah prints are available, and each pack of three is only $12. 
Finally, if you're looking to shop local while also staying comfortable, safe, and stylish, I'm your girl. I recently started Rach Makes Masks and am making a wide variety of masks from my dorm room. They're $8 each and my customers can attest to their comfortability and quality. With super soft elastic, you can barely feel it around your ears, and nearly any fabric imaginable is a possibility. From solids to dots, animals to Marvel heroes, princesses to pineapples, and everything in between, I have a mask for you. You can follow me, @rachmakesmasks on Instagram and Facebook to check out the fabrics and order yours.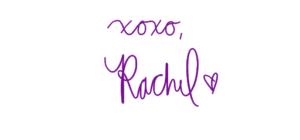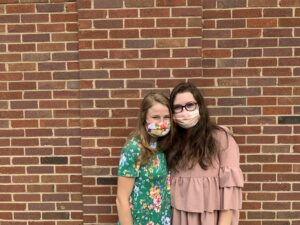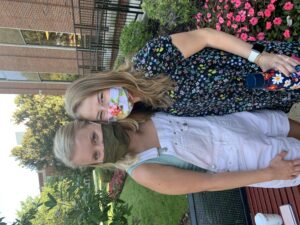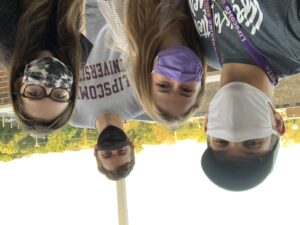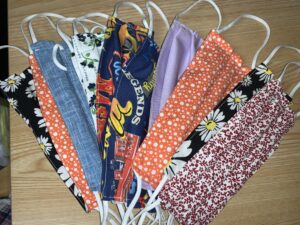 With the way that our world is right now, masks may just be a necessary accessory for quite a while. It's a good idea to invest in some quality, comfortable masks that you like. Not only will they keep you safe and healthy, but they will also allow you to express yourself in a whole new way! 
With all this in mind, I hope you find your favorite prints and stay safe, healthy and looking fabulous.