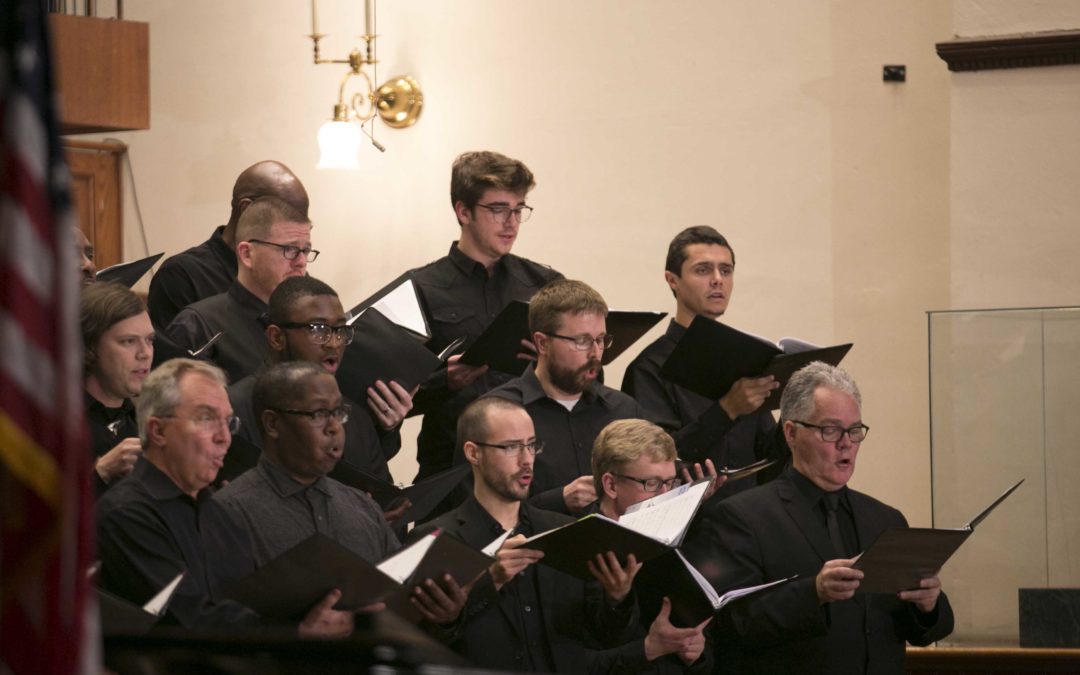 The Lipscomb choir partnered with the Fisk Jubilee Singers, Intersection and MET Singers to present Upon These Shoulders last night at Fisk University's memorial chapel. The evening featured music, spoken word and Negro spirituals. The purpose of the night was to honor the life of Dr. Martin Luther King and the many heroes of the Civil Right Movement. Intersection, which included current Lipscomb students Scott Brons and Samson Tucker, performed the song Seven Last Words of the Unarmed, composed by Joel Thompson. Junior Lipscomb student and piano performance major Brons said that singing the words to the song meant a lot to him. "It's such a powerful piece," Brons said. "Joel Thompson did such a great job composing it. There are all kinds of little things in it that make it both musically and emotionally mature and sincere." The song is composed of the last words of seven unarmed black men: Michael Brown, Trayvon Martin, Oscar Grant, Eric Garner, Kenneth Chamberlain, Amadou Diallo and John Crawford. Diallo's last words were: "Mom, I'm going to college." The song is intended to show those words being cried out as a powerful moment and message of pain and realization. Freshman and philosophy major Tucker took this opportunity to look more into the victims. "It led me to do more research on it because a lot of the names I didn't know." The MET singers, led by conductor Margaret Campbelle-Holman, started the concert with I-She-0-Lu-Wah, a Liberian chant followed by a Negro spiritual, My Lord, What a Morning.  The Fisk Jubilee Singers sung Negro Spirtuals such as Oh, Holy Lord and The Battle of Jericho. The night...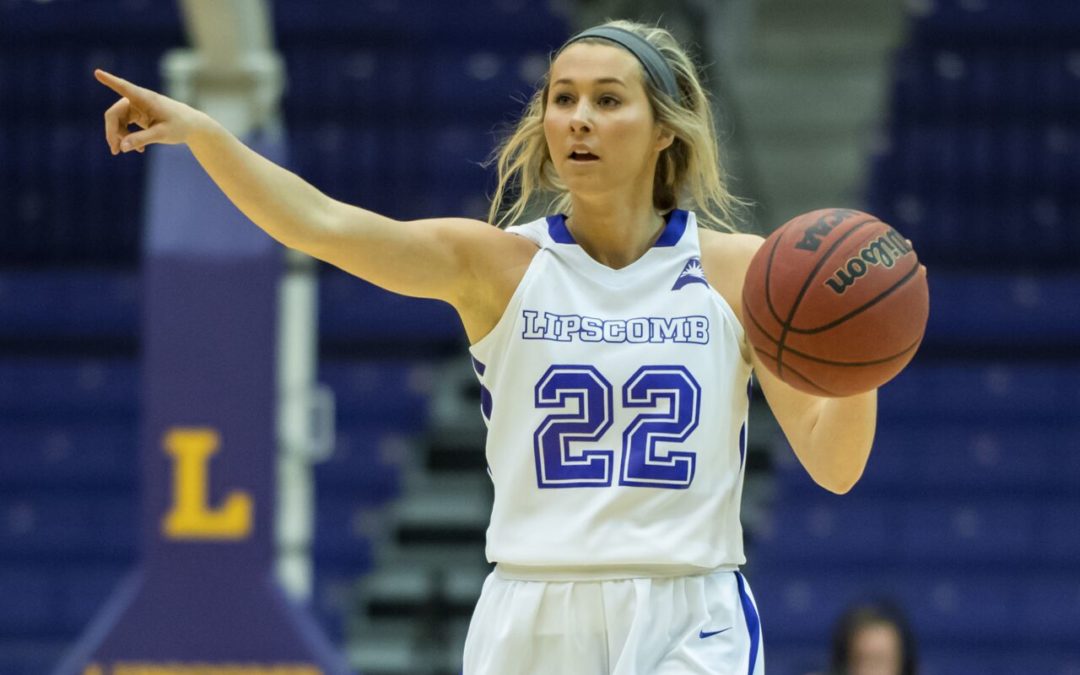 Just three games into the ASUN slate, the Lipscomb women's basketball team has already equaled its total of six victories from last season. That includes two conference wins and three victories in the last four contests. What's been the difference this time around? Coach Greg Brown said he believes it's a combination of new coaches, new personnel and a focus on continual improvement. "We've tried to teach a growth mentality," Brown said. "We played some tough games in the non-conference schedule and tried to learn from each of them. [The team] is putting some of those lessons in action now, and they're reaping the benefits." The Lady Bisons (6-12, 2-1 ASUN) are fresh off a 73-69 win at North Florida on Monday, when senior guard Loren Cagle poured in a career-high 31 points. Cagle's offensive production has nearly doubled – she's up to 17.4 points per game this year versus 8.9 points per game last season – thanks in part to the emergence of young point guards like Lauren Rau, Lexi Manos and Carleigh Short. "Last year we relied on [Cagle] a lot," Brown said. "Rau was sick and [Manos and Short] were both freshmen. We've been able to take the pressure off Cagle and that's allowed her to be more aggressive." In addition to Cagle's improvement, redshirt freshman Emily Kmec has challenged opposing defenses with her height and shooting ability. The Carmel, Indiana, native is 47-of-133 (35 percent) from beyond the arc and is second on the team in rebounds with 79. "Kmec has come in and changed some of our dynamics by being able to stretch the floor,"...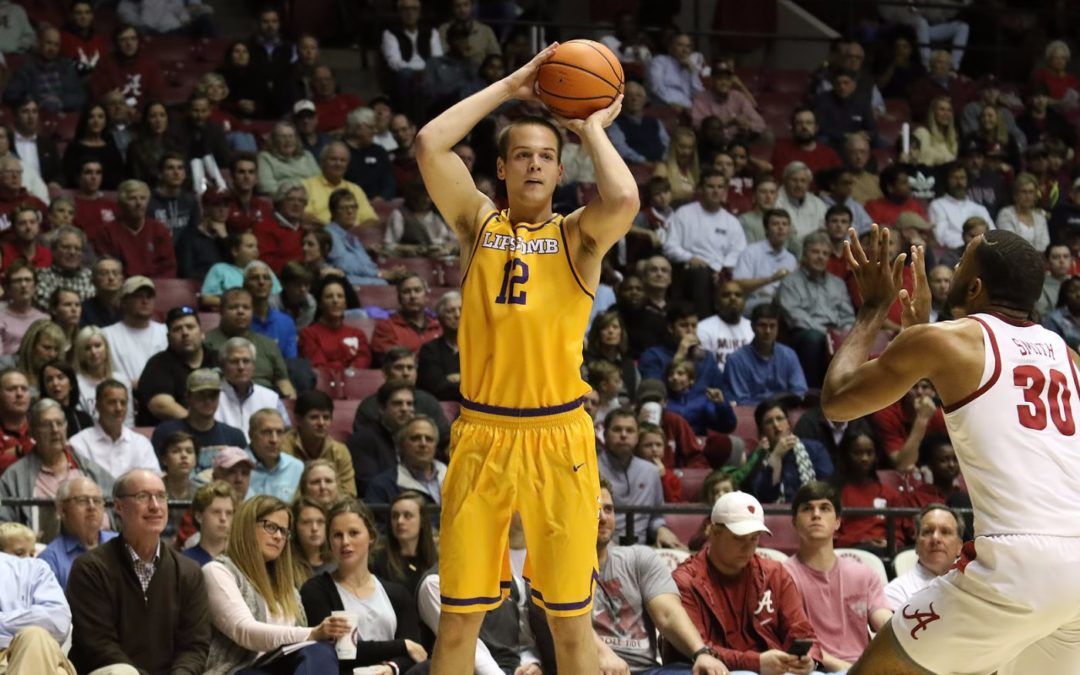 The Lipscomb men's basketball team fell to conference rival Florida Gulf Coast Thursday night in Allen Arena after losing an 18-point second half lead. Coming into the game, the Florida Gulf Coast Eagles had an undefeated conference record winning all three of its conference games so far. The Eagles also had a five-game winning streak going into Thursday night. However the Bisons came into the game on a bit of cold streak having lost three of their last five games. Despite this, Lipscomb Head Coach Casey Alexander said the game would not be a problem for the Bisons. "We shouldn't have a problem keeping the intensity up," Alexander said. "This is a big game." The Eagles started off the game strong by making four of their first four shots to take the lead 8-2. However, Lipscomb didn't let FGCU extend the lead any further at that point. The Bisons stormed right back and tied the game at 13-all two minutes later. The lead went back and forth until Lipscomb junior Garrison Mathews was able to spark the team late in the first half. Mathews, who is having a standout season, made a three-point shot to break the tie and put the Bisons up 41-38 with 2:14 left in the first half. That shot sparked the Bisons, and they went on a 13-2 run to end the first half. At halftime, the Bisons led 48-40. While the Bisons were able to extend their lead by halftime, the men still had a lot to work for the next half as went into the locker room. Florida Gulf Coast's field goal percentage...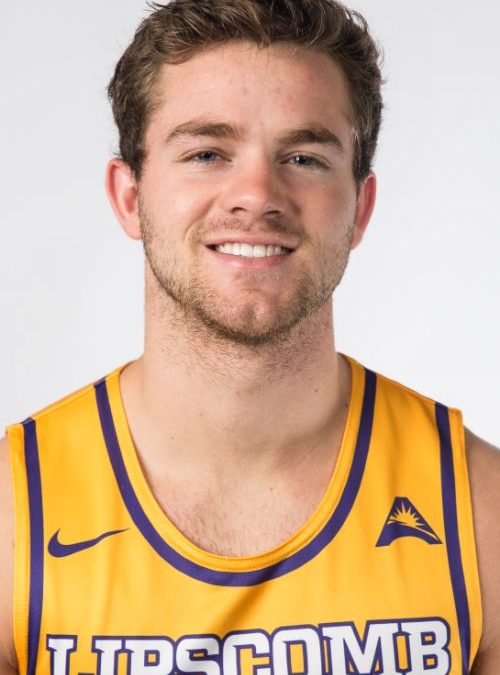 Bisons point guard Nathan Moran, who has not played in a game this year, plans to redshirt the season to focus on "trying to get my full speed and strength back," he told Lumination Network in a text message. Coach Casey Alexander said Moran was healthy enough to return, but wouldn't play "unless something changes" in his recovery or team circumstances. "It's been slower than normal," Alexander said. "It's all health-related." In college athletics, a player choosing to redshirt saves a year of eligibility, but forfeits the additional year of eligibility if they enter a game during the redshirt season. Moran started every game of the 2016-17 season,, averaged 11.1 points per game and was second in the A-SUN with 4.2 assists per game last year. The team's leading shooter, he made 90 three-pointers at a 41.7% clip. He finished the year with a torn labrum in each hip and underwent surgeries in April and June. The senior said he made the decision to redshirt the season after Lipscomb swept crosstown rival Belmont in December. He returned to practice on Jan. 5. Feeling super thankful and lucky to be able to practice this week for the first time in over 9 months! GOD IS SOOOOO GOOD!!! — Nathan Moran (@nate5_moran) January 10, 2018 The 11-5 Bisons play their second conference game on the road at North Florida (6-12) tonight at 6:00 PM. Lipscomb is 5-5 on the road and opened the A-SUN slate with a win at Kennesaw State Saturday. The Ospreys, led by sophomore guard Ivan Gandia-Rosa, are 5-1 at home. The last time Lipscomb played North Florida, junior guard...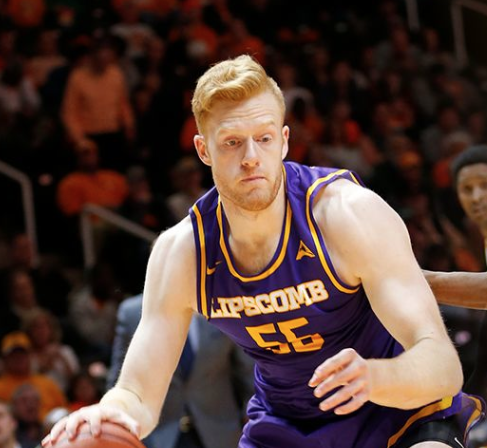 George Brammeier has always stood out from the crowd. Part of this can be attributed to his 6-feet-10-inch stature, but also, Brammeier does not fit the mold of a typical college athlete. The senior doubles as a forward for the basketball team and as a philosophy student at Lipscomb. Brammeier said his passion for philosophy even came as a surprise to him, as he started college thinking he would go into the medical field. "I did not expect to start out as a philosophy major," Brammeier said. "I had no idea what philosophy was as a freshman, and I didn't know much about the discipline." As challenging as the major can be, Brammeier said he thinks he made the right decision, although he admitted that some of the concepts will "blow your brains out." Brammeier added that even though he doesn't see a job in philosophy as ideal, he believes the degree will help him in his professional career.  The Florida native plans to get a Masters in conflict management, which he will start working toward next spring. Brammeier said that finding a balance between academics and basketball can be difficult, but that he wants to put forth the effort in order to make college a beneficial experience. "Just like anything else, you get out what you put in," Brammeier said. "I could've been in the easiest major here – whatever that may be – but I wanted to put in enough that I could get something out of it." According to Brammeier, time management and discipline have been crucial to finding this balance. His "ambitious, cerebral and logical" personality –...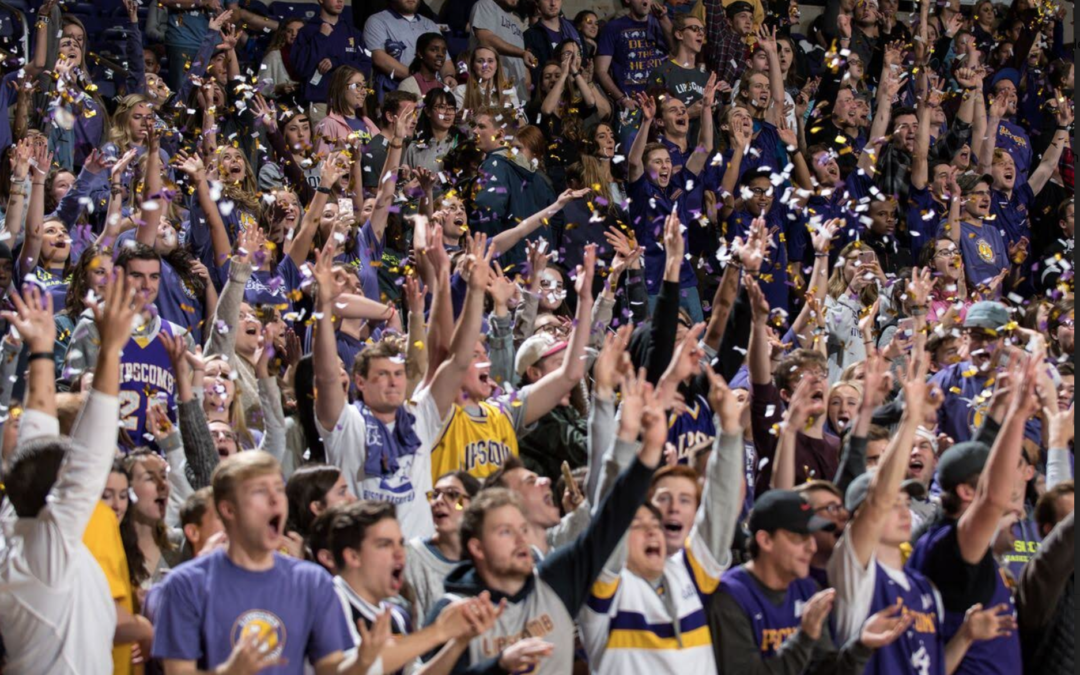 If traffic gets stopped on Belmont Boulevard on Wednesday, there's no need to be alarmed – it's just the Lipscomb faithful staking claim to the street. For the second straight week, Lipscomb topped archival Belmont – this one a 69-54 victory at Allen Arena. The Bisons also defeated the Bruins by a score of 74-66 in the season's first addition of the Battle of the Boulevard on Nov. 27. "Not many teams do that to them," Lipscomb coach Casey Alexander said of beating the Bruins twice. "They're a great team, and that's why it means so much for us to win it." Junior guard Garrison Mathews powered the Bisons with 26 points, despite suffering an apparent injury in an overtime victory over Tennessee State on Saturday. Mathews wore a sleeve on his right knee and appeared to be operating close to full strength. "We thought he was out for the season 48 hours ago, so I'm glad he's not," Alexander said. "It seemed like every time we needed something good to happen, [Garrison] was in the right place." 20 of Mathews' points came in the second half, including a stretch of six straight points after Belmont went on an 8-0 run midway through the second half. Lipscomb led 28-20 at halftime and pulled away from the Bruins when its offense came alive late in the game. Sophomore guard Kenny Cooper also proved to be a key cog in the win, and he set a new career high in points with 18. "He's gaining more and more control of the offense, and that's what we need out of him," Alexander said of...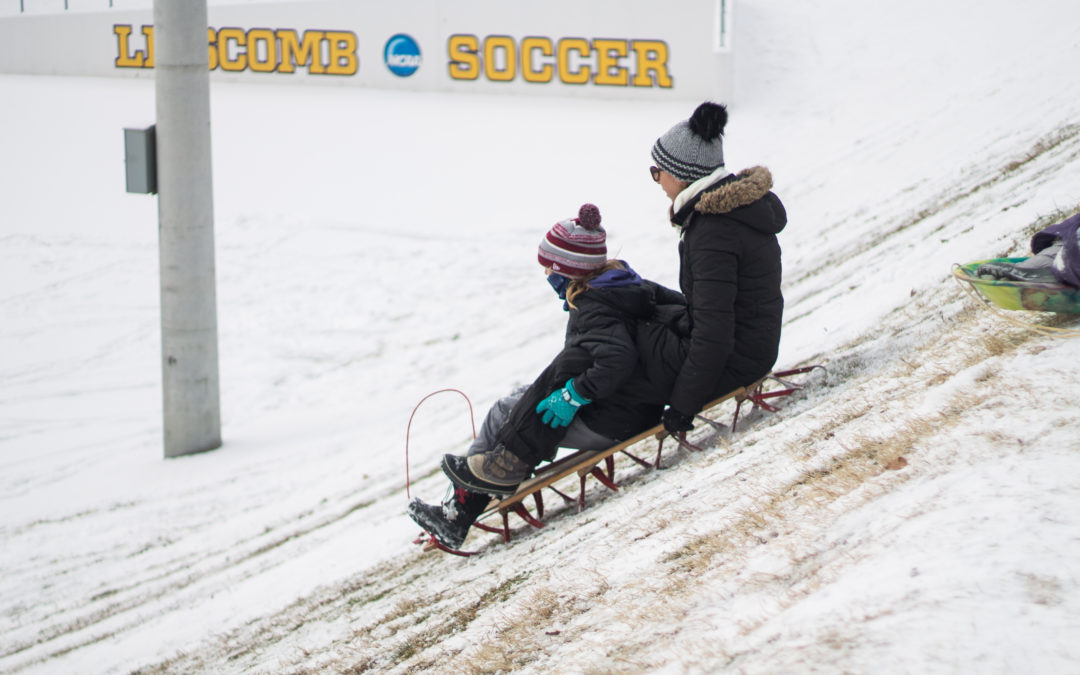 Students experienced yet another day off from school due to inclement weather after having the Friday before off due to winter weather and yesterday off due to Martin Luther King Jr. Day. In The Gathering today, SGA President Carson Panovec announced that classes after 3 p.m. were officially cancelled, and classes before 10 a.m. on Wednesday morning were also cancelled. To enjoy the snow day, students and people from surrounding neighborhoods used makeshift sleds to slide down the hill of the Lipscomb soccer field....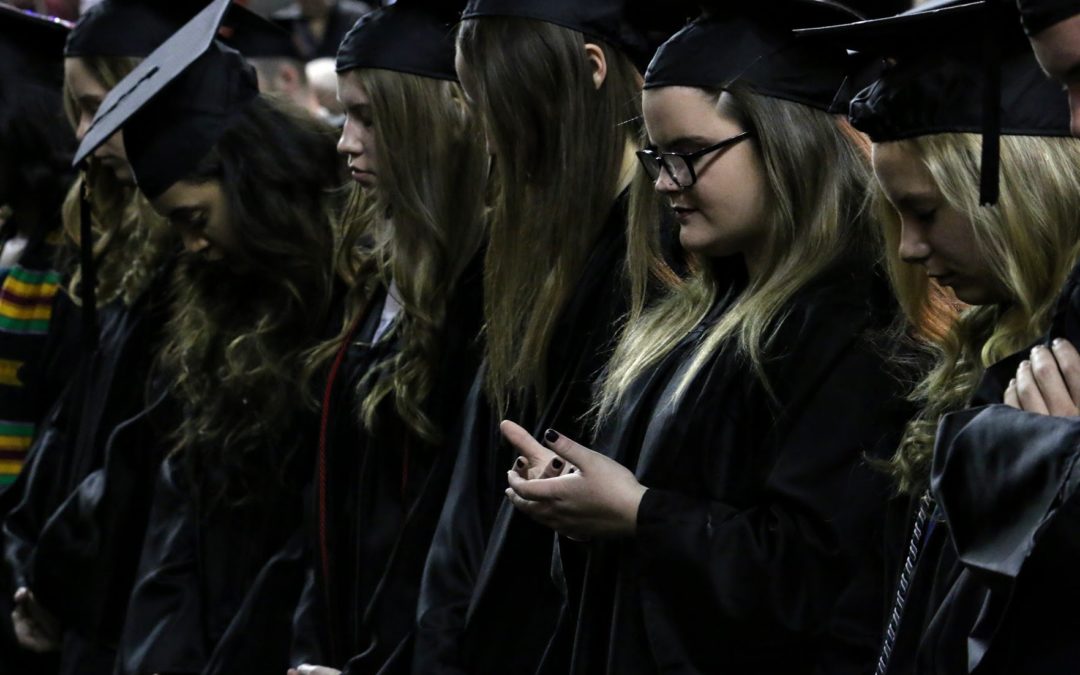 More than 400 students were awarded diplomas from Lipscomb University this fall, including eight women from the Tennessee Prison for Women. The traditional students' graduation ceremony took place in Allen Arena on December 16, while the graduating inmates' ceremony was the day before at the Tennessee Prison for Women. President Randy Lowry gave the charge to the students at the traditional students' graduation ceremony. "As you go, take these thoughts with you: you go as part of the Bison herd that numbers about 30,000 alumni; you go as part of a special community that will always respect you, always welcomes you back and always be honored and proud that you a part of it; you go with our deep regard and our great hope that God will work out His plan for your life and that you will see your part in His story." President Lowry closed with an Old Testament blessing from Numbers 6:24-26: "May the Lord bless you and keep you. May the Lord's face shine upon you and be gracious unto you. May the Lord turn His face towards you and give you peace." « ‹ 1 of 2 ›...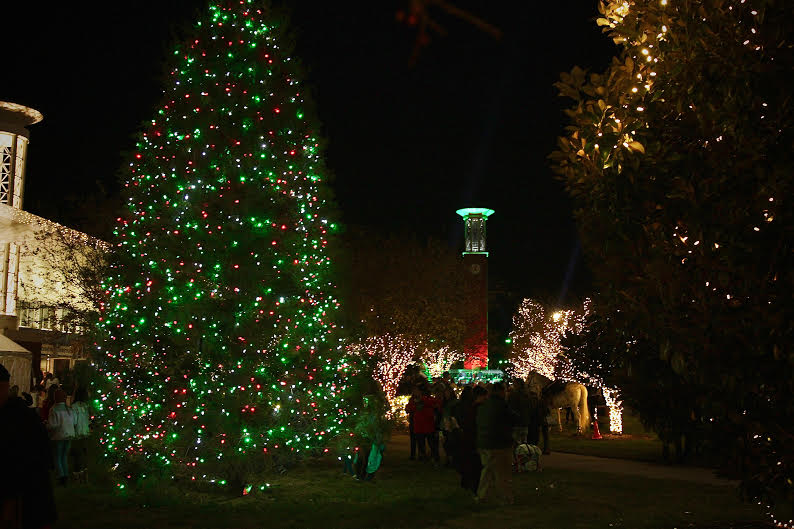 Lipscomb's annual Lighting of the Green launched the campus into the holiday season this Tuesday night. Musical performances included those by Amy Grant and Michael W. Smith, as is tradition, and joining them was the winner of season nine of NBC's The Voice, Jordan Smith. Alumni, students and guests were given free hot chocolate and encouraged to "ice skate" on the upper level of the Allen Arena parking garage. Photos by Ben Davis...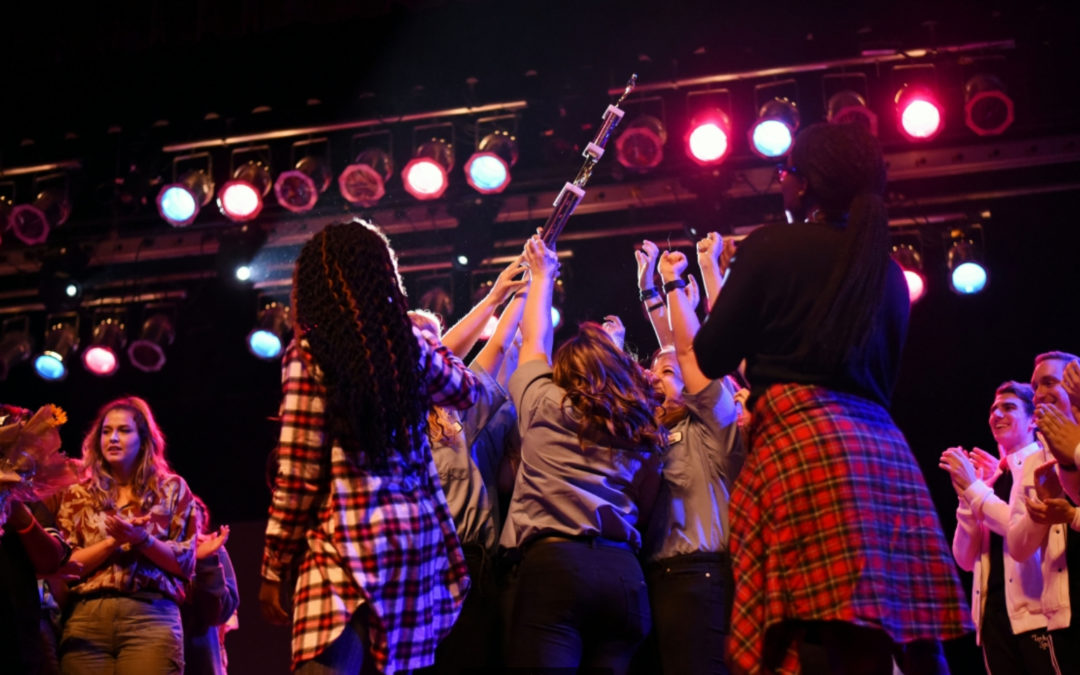 With a mechanics-inspired routine, women's social club Phi Sigma scored the top prize at the eighth annual Stompfest on Thursday night in Collins Alumni Auditorium. Men's social club Theta Psi received second place with its boy-band stomp, and women's social club Delta Omega took home third place as "DO Army." Morgan Ellison and Ciara McKinney co-directed Phi Sigma's show, and Katie Markham helped choreograph. Ellison said it's hard to describe how excited she was upon hearing Phi Sigma being called out as the victors. "The fact that we actually won this year and redeemed ourselves is really such an incredible feeling," Ellison said. "There are really no words to describe it. We've worked so hard for this." Photos by Sarah Johnson  ...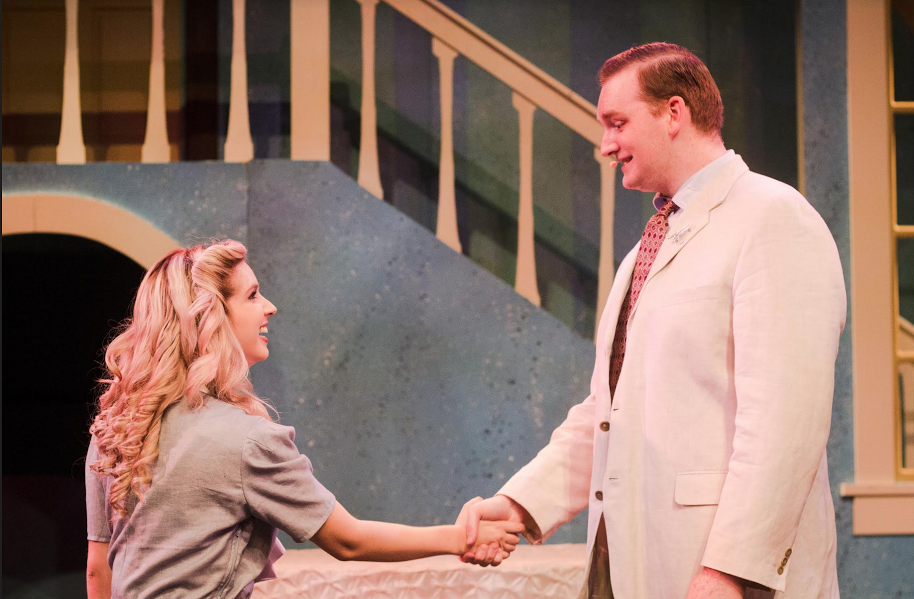 Opening tonight at 7:30 p.m. in Collins Alumni Auditorium is Lipscomb Theatre's production of She Loves Me.  This charming, romantic musical features senior Scott Wilson as Georg, junior Lauren Yawn as Amalia, senior Kaylea Frezza as Ilona, junior Sam Kell as Kodaly, and sophomores Logan Dozier and Jonathan Killebrew as Sipos and Arpad, respectively. Set in a 1930s European perfumery, the audience follows shop clerks, Amalia and Georg, who aren't particularly fond of one another. After both respond to a "lonely hearts advertisement" in the newspaper, they now live for the love letters that they exchange, but remain unaware that they're exchanging those letters to each other. She Loves Me runs Nov. 3-4, 10-11 at 7:30 p.m. and Nov. 5, 12 at 2:30 p.m. Free student tickets are available at the box office. Photos by Becca Risley...