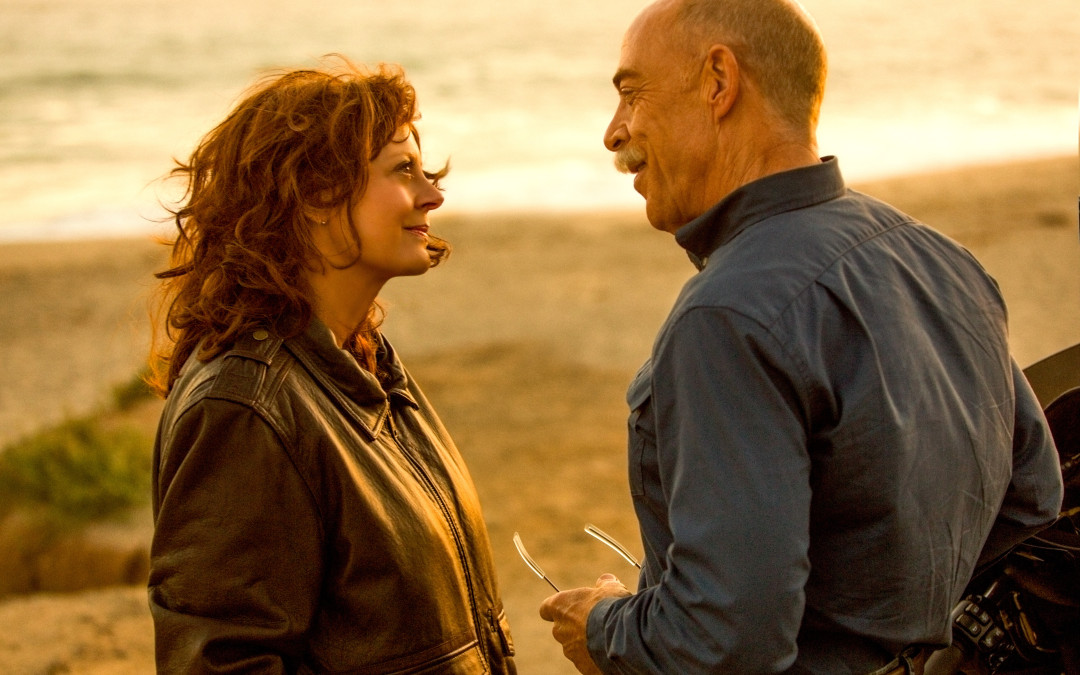 Director Lorene Scafaria's sophomore film The Meddler focuses on overbearing widow Marnie Minervini (Susan Sarandon) who latches onto her daughter, Lori, (Rose Byrne) and anyone who will keep her company. The film opens with Marnie's move to Los Angeles where her daughter works as a screenplay writer. Lori, however, is depressed from the loss of her father and a recent breakup, busy with work and feels smothered by her mother's constant phone calls and text messages. Marnie, desiring to feel needed, begins volunteering at a hospital and giving large amounts of time and money to people she barely knows. A therapist suggests she may be spending so much because she feels guilty having her husband's money. Marnie focuses most of her time on others but feels lonely in the process. She is rarely placed as a priority in anyone's life until she meets a retired police officer named Zipper (J.K. Simmons) who is instantly attracted to her. The film follows Marnie's journey in pursuit of her daughter's time and her own happiness. She is led to find a balance in her life, and with the help of Zipper, finds love and friendship, too. The comedy-drama, while charming at times, lacked an apparent message and coherent storyline. There was no obvious struggle or villain which made it lack an aspect of entertainment that is usually crucial to a movie. The film was ultimately not engaging, but it was filled with extraordinary acting. Sarandon and Byrne's delivery seems effortless. Sarandon's strong Brooklyn accent is consistent, while Byrne, an Australian native, speaks with a flawless American accent. The Meddler certainly has sweet,...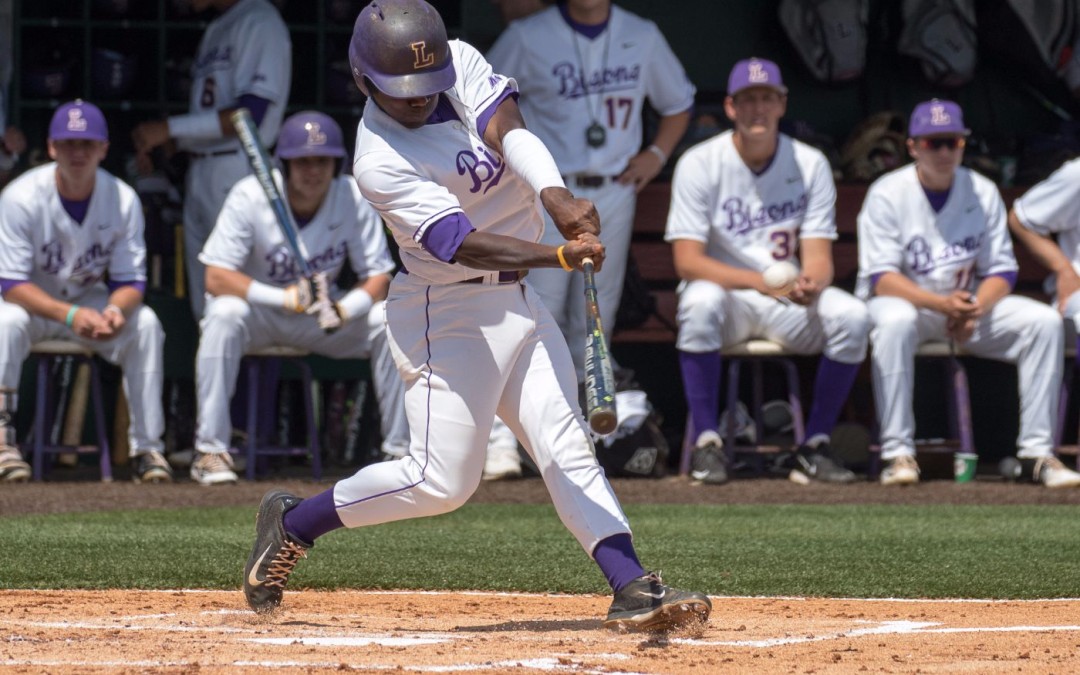 Coming off of a great performance against Stetson this past weekend, the Lipscomb baseball team hopes to keep the momentum going as it hosts the Atlantic Sun Conference Baseball Championship tournament this week at Ken Dugan Field. No. 4 Lipscomb will battle it out at Dugan Field for its opening game against No. 3 Jacksonville at 7 p.m. on Wednesday. Coach Jeff Forehand said he is looking forward to having the home-field advantage. "It's good anytime we get to play at home," he said. "We'd hosted it here a few years ago, but we didn't qualify for that tournament." This past weekend, Lipscomb had one of its best series' performances, as the Bisons swept all three games against Stetson. Forehand said the team is "looking good," and they're hoping to continue their winning streak. "It's always nice to end the season on a good note like we did [at Stetson], and everyone is healthy," Forehand said. "Anytime you're winning some games right after the other it's great. We plan on using those wins against Stetson to our advantage." One of the players who will be key in bringing home a win against Jacksonville is sophomore Lee Solomon. Solomon recently won the Atlantic Sun Baseball Player of the Week for his first time. Solomon is the team leader in multi-hit games with 21 this season. In addition to Solomon, Forehand said there are several players to keep an eye on in the upcoming games. "You can keep an eye on Adam Lee; he's a senior. Lee Solomon has been playing really well, and Michael Gigliotti has been playing really well, too." Lee was key...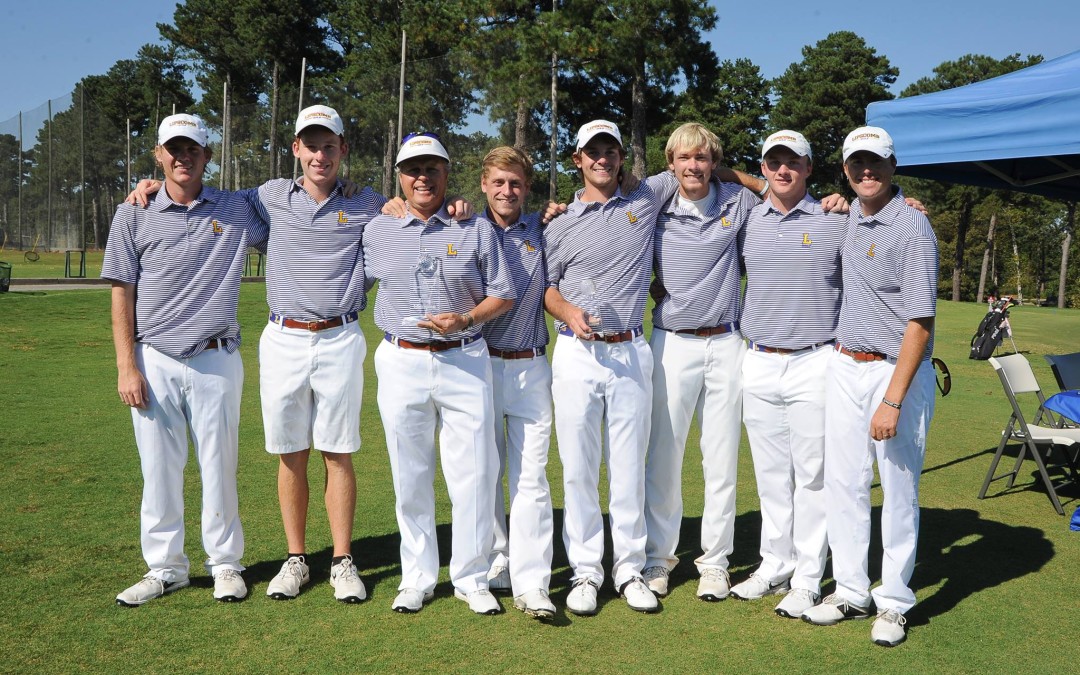 An important first in school history, the men's golf team received an at-large bid to the NCAA tournament held in Tuscaloosa, Alabama, which will take place May 16-18. "Today's a historic day in our program.  Any time you do something for the first time it is pretty remarkable," Lipscomb golf director Will Brewer said. The news was announced on live television on the Golf Channel Thursday morning. "It's always exciting when you see your name posted on national television," Brewer said. At the end of the tournament, the top five teams from each region, plus the top individual from each region not on one of the advancing teams, will go to the NCAA Men's Golf National Championship in Eugene, Oregon, May 27-June 1. The golf team also received the honor of having two students placed on the Atlantic Sun Conference Men's Golf All-Academic Team. Sophomore journalism and new media major Eric Ansett and junior financial markets major Stoney Crouch were selected to the five-member team. Two more students selected to the team, Austin Schultz and Jake Sherwin, play at FCGU. The other student making up the five-person team is Fredrik Nilehn, who plays at Kennesaw State. Additional reporting by Lipscomb Athletics Photo courtesy of Lipscomb...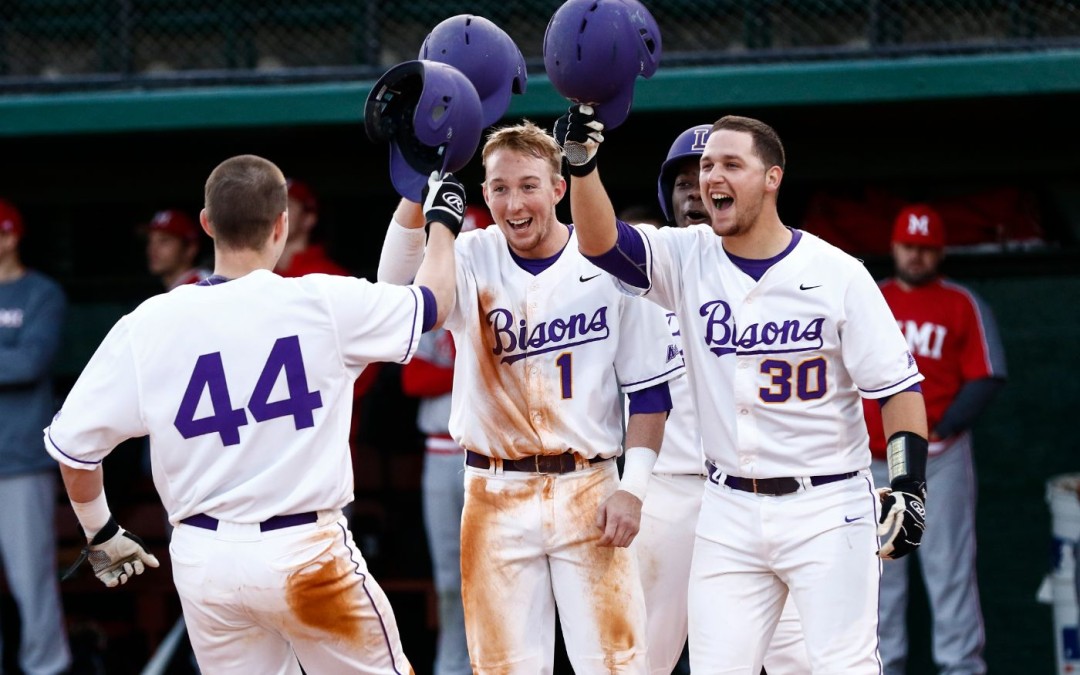 The Bisons' bats paved the way to victory as they swept NJIT 11-2, 12-11 and 22-12 at Ken Dugan Field at Stephen L. Marsh Stadium. Due to concerns of rain this weekend, the Bisons played a doubleheader on Friday and moved their start time to 3 p.m. to not have any weather delays. To open up the series in the first game, the Bisons scored a total of 11 runs. One of Lipscomb's contributors was junior Hunter Hanks who had two home runs and a RBI single. "He played his best series of the year," Lipscomb head coach Jeff Forehand said. "I think him focusing so much on studying for exams this weekend caused him to be able to play loose and relax." Lipscomb rallied in the second game. Down by four runs in the ninth, the Bisons ended up winning the game in extra innings. They got a walk-off two-run RBI single from Lee Solomon to win the game in the bottom of the tenth. The final score in the second game was 12-11. In the final game of the series, the Bisons put up a school record of 22 runs to take the final game of the series 22-12. The biggest hit of the game was a grand slam by freshman Cade Sorrels for his first college-career home run. "I think we are maturing as hitters," Forehand said. "We were able to put up some good at-bats and some great approaches at the plate, which led to all those runs." This is the first sweep in Atlantic Sun play for the Bisons this year. "Any sweep in the conference is hard to...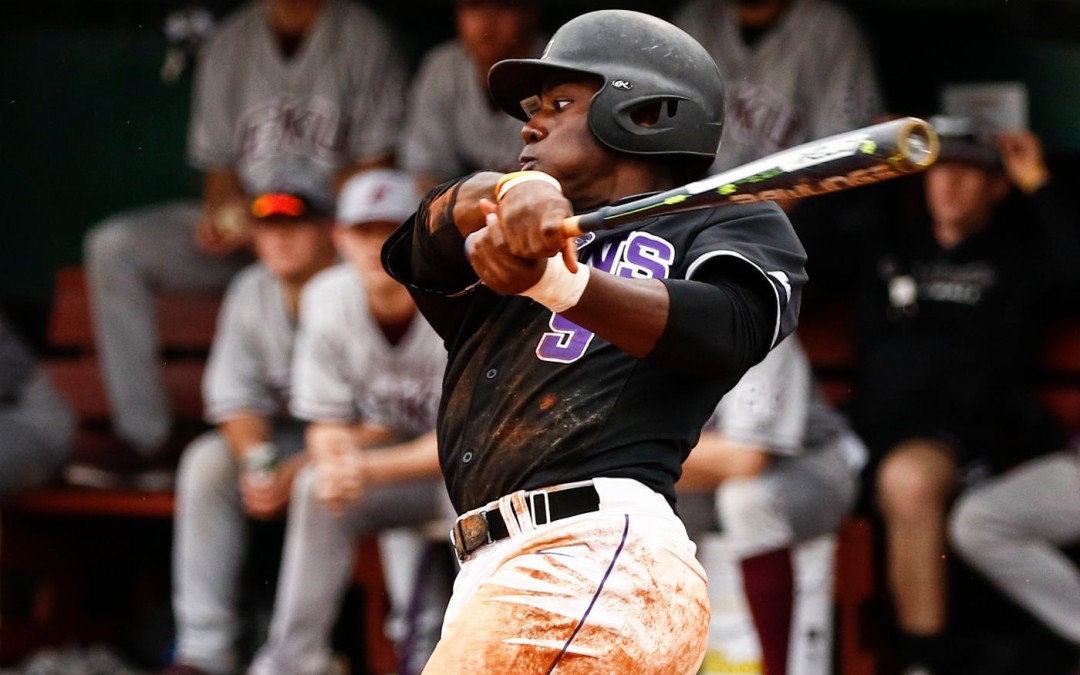 The Lipscomb baseball team lost 4-3 against Western Kentucky University Tuesday night at Ken Dugan Field. It was a back and forth game, but runners left on base and hitting mistakes late in the game cost Lipscomb the win. The Hilltoppers scored early in the second inning starting off with a double from Steven Kraft. A fake bunt from Harrison Scanlon moved Kraft to third, before Paul Murray hit a flair single to right field to score Kraft. The Bisons gained momentum in the bottom of the third inning on Lee Solomon's solo homerun. In the top of the sixth inning, a single by Western Kentucky's Kraft turned into what would be déjà vu for Lipscomb. Scanlon hit a double to right field, and Murray followed up with a two-run RBI single, making it 4-3. Lipscomb made seven pitching changes throughout the night making Western Kentucky unable to get comfortable in the seventh through the ninth innings. "If you look at how they scored and how we scored, they had three hits after two quick outs to score in the sixth, and we left men in scoring position with opportunities," head coach Jeff Forehand said. The pitching staff combined allowed one walk and had eight strike outs. "Defensively, that's the kind of game we are looking for," Solomon said. "We had some good plays — we just have to execute, get counts and put people away. We can't leave pitches over the plate. I think that's what really hurt us tonight." The Bisons fall 20-21 on the season. Michael Gigliotti is still out with a hand injury and will not...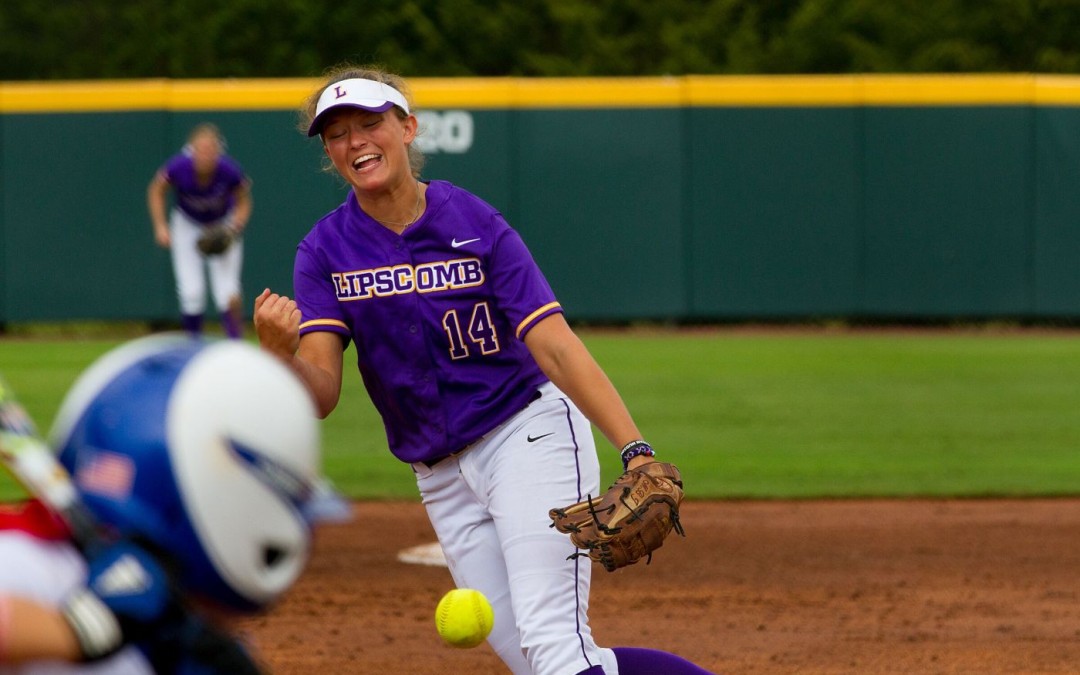 The Lipscomb Lady Bisons' (25-24) strong bats run-ruled the Tennessee State Tigers (10-40) 10-1 Tuesday evening at Draper Diamond at Smith Stadium. Lipscomb put on its annual "Think Pink" and "Strike Out" cancer fundraiser. All proceeds went to cancer research and allowed the Lady Bisons to sport their pink tops for the game. In the first inning, freshman Mandy Jordan got rolling early and struck out the side to start for Lipscomb. "I thought Mandy had a great first inning to set the tone," head coach Kristin Ryman said. The Lady Bisons' offense helped her by drawing three walks and collecting four hits that turned into five runs and a commanding 5-0 lead. One of those hits was by freshman Malorie Giere, who hit a shot off the wall that scored three of those early runs for Lipscomb. Senior Dee Baddley made a leaping grab to steal a homerun from Danica Gleason and record the last out of the top of the third. "We've talked so much this year about staying in attack mode, not just offensively but defensively too," Ryman said. Caitlin Plocheck got the bottom of the inning started by smashing a solo homer to add another run for Lipscomb to increase the lead to 6-0. "She's [Plocheck] been in a real groove," Ryman said. "Having Plocheck doing what she's doing right now is such a key for our lineup." Freshman Abi Stephens got the Tigers on the board with a solo homerun of her own in the top of the fourth inning, cutting the lead to 6-1. "One of things we're trying to work on with her is...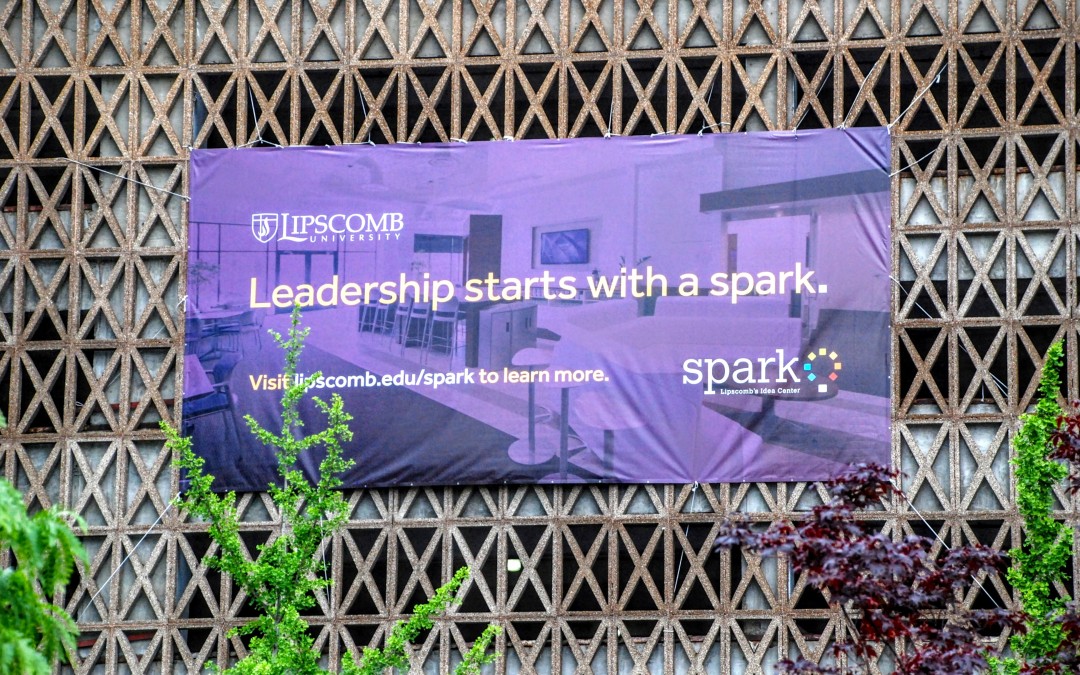 Lipscomb's latest endeavor seeks to build a partnership with Metro and to spark new leaders with a desire to serve in the downtown Nashville community. President Randolph Lowry announced the program, the off-campus Spark center in downtown Nashville, Tuesday morning on the SunTrust Plaza. Located at the corner of 4th and Commerce, the new Downtown Spark will open in January or February...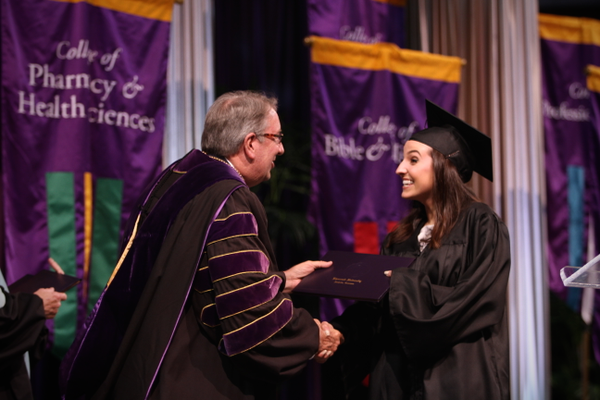 Lipscomb celebrated a record number of graduates, a Fulbright scholar, 29 SALT Scholars and three outstanding professors Saturday afternoon in Allen Arena. Over 500 students graduated making it the largest number of students in the university's history. Chemistry professor C. Kent Clinger gave the invocation, education professor Carrie R. Abood gave the faculty charge and exercise science professor Ruth Henry recognized 29 SALT scholars from six different academic areas. President Randy Lowry charged the students to remember to express gratitude and appreciation to those who helped them get to their graduation. Photos by Ben...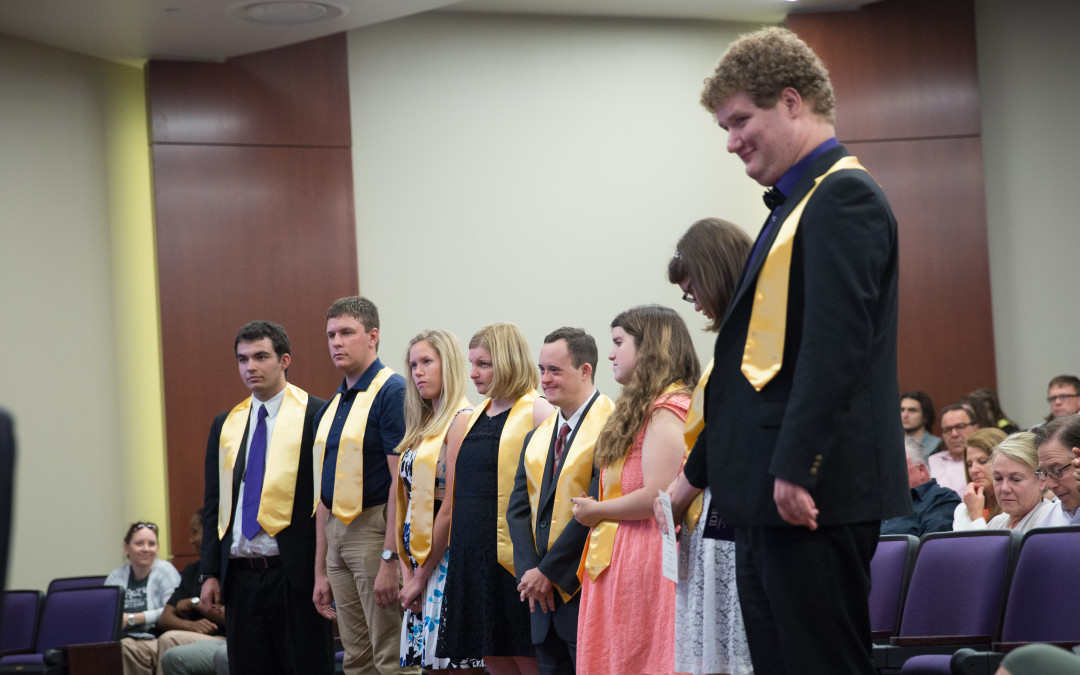 The smiles of IDEAL students, friends and family lit up Stowe Hall Friday afternoon when Lipscomb awarded eight students in Lipscomb's IDEAL program with career exploration study certificates. IDEAL is a two-year certificate program for students with developmental and intellectual disabilities. Students in the program attend academic and skill-building classes, work daily internships and hang out with peer mentors and the student body. Photos by Erin...
Sights of spring and summer on campus. Photos by Ben Davis ...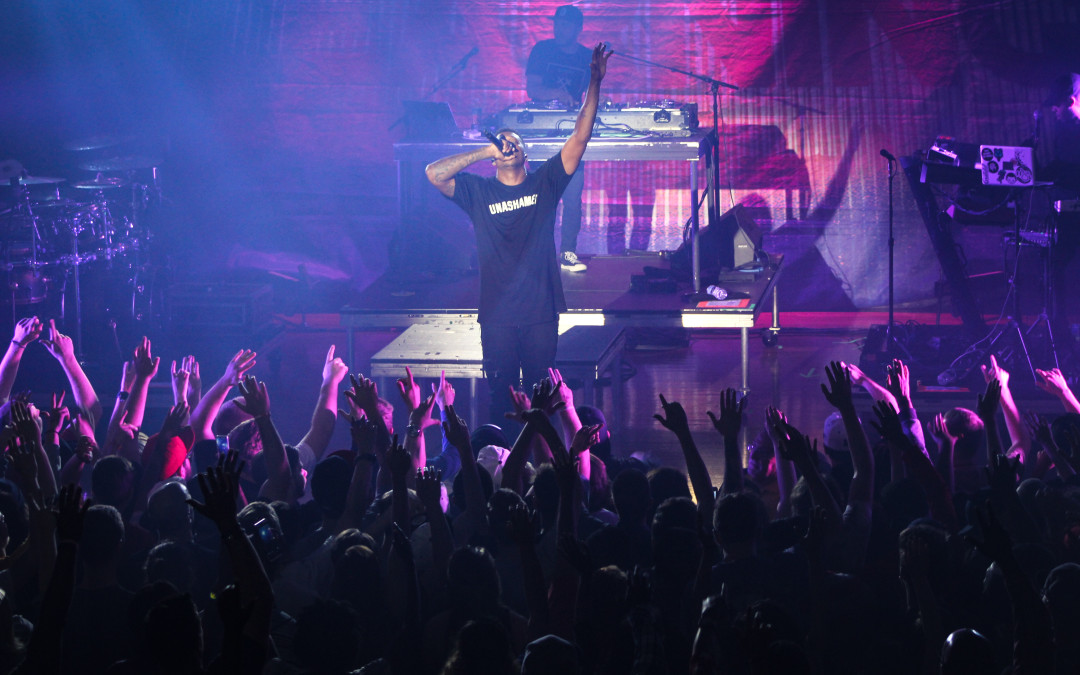 Class was back in session as two-time Grammy Award-winning hip-hop artist Lecrae dropped by Collins Auditorium Thursday night as part of his 2016 Higher Learning Tour. Photos by Becca Risley...