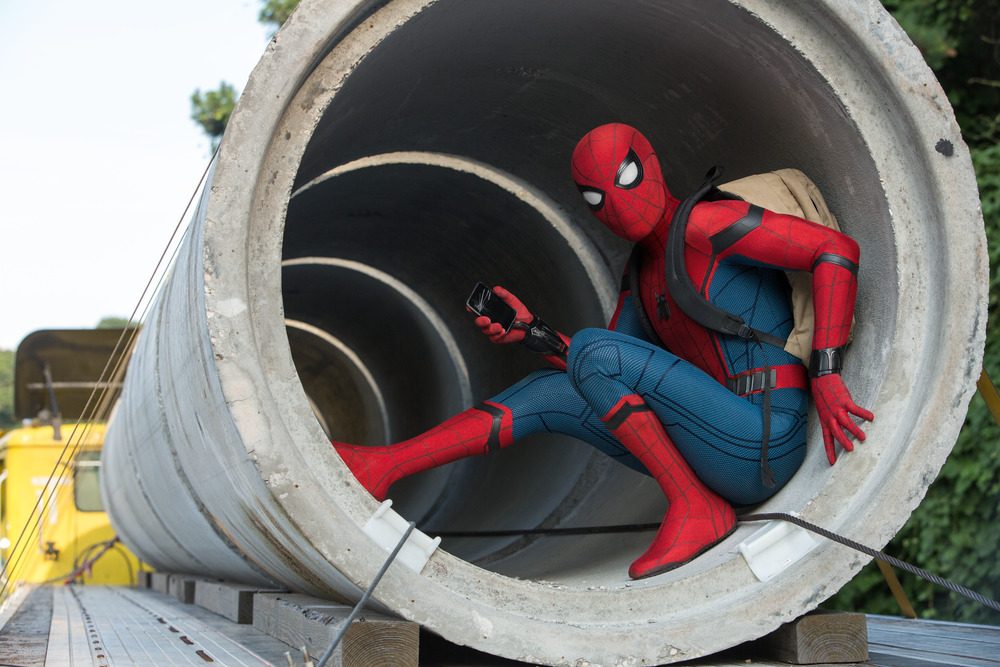 The third time really is the charm with the latest Spider-Man saga. Spider-Man Homecoming is just what the fans wanted. It's the nerdiest, and best, Spider-Man film to date, reaching $117 million at the box office opening weekend. Only Beauty and the Beast and Guardians of the Galaxy Vol. 2 have made more this year. The story opens right where Captain America: Civil War left off. This Spider-Man retelling doesn't start from the beginning with Peter Parker's legendary spider bite, but rather it covers a very specific time in Peter's life as a 15-year-old highschooler, specifically during Homecoming season. Tom Holland is the Spider-Man comic book readers know and remember — epitomizing the kid inside the suit that made Spider-Man the unique superhero that he is. Robert Downey Jr. as Tony Stark also brings a solid performance, serving as somewhat of a father figure to Peter Parker. Although the new souped-up Spidey suit Stark gifts Peter with is a little off-putting, as it seems the suit's technology simply makes him into a mini-Iron Man, Holland still manages to show Spider-Man as his own, unique hero. Marisa Tomei, on the other hand, is quite different from the Aunt May readers will remember in the comic books. She's more like a big sister to Peter, and Peter a kid brother. But it works. Gwen Stacy will forever be Peter Parker's true love, and Emma Stone's performance as Gwen opposite Andrew Garfield in The Amazing Spider-Man (2012) is still the best portrayal of Spider-Man's infamous other half, but Michelle (Zendaya) looks like a promising potential love interest in the next chapter of the Spider-Man...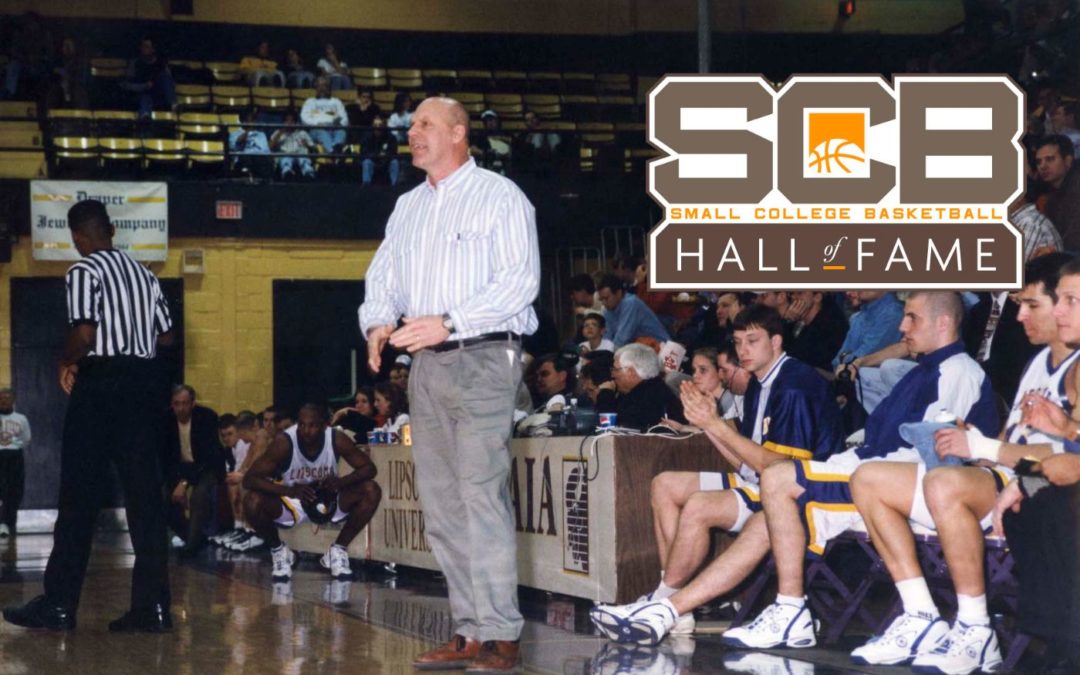 Coach Don Meyer is an undisputed legend at Lipscomb. Meyer coached Lipscomb basketball from 1975 – 1999 — back when the school was still NAIA — and led the Bisons to 13 NAIA national tournaments, three Final Fours and won the 1986 NAIA National Championship. One of his star players was Philip Hutcheson who played for Meyer from 1986 – 1990, broke college basketball's all-time scoring record at the time, scored 4,106 points during his career and was selected as the 1990 NAIA Player of the Year. This fall, Meyer will be adding yet another accolade to his prestigious career, as he'll be posthumously inducted into the Small College Basketball Hall of Fame in Evansville, Indiana. Hutcheson said the organization was established to recognize coaches and players who played for universities that weren't a "Power Five" school, or a larger institution. "It was created because there was a feeling that there were a lot of great athletes and coaches whose contributions to basketball weren't recognized nationally as much as they probably should've been," Hutcheson said. "Maybe the people who know the game well would know them, but the casual sports fan would not know them as much. And so I think this organization was kind of created to help tell the stories of these people who otherwise might not be recognized as they probably should have." Meyer is already a member of the NAIA Hall of Fame, the Tennessee Sports Hall of Fame, the South Dakota Hall of Fame, the Lipscomb Athletics Hall of Fame and the Northern State Athletics Hall of Fame. However, Hutcheson noted how Meyer is...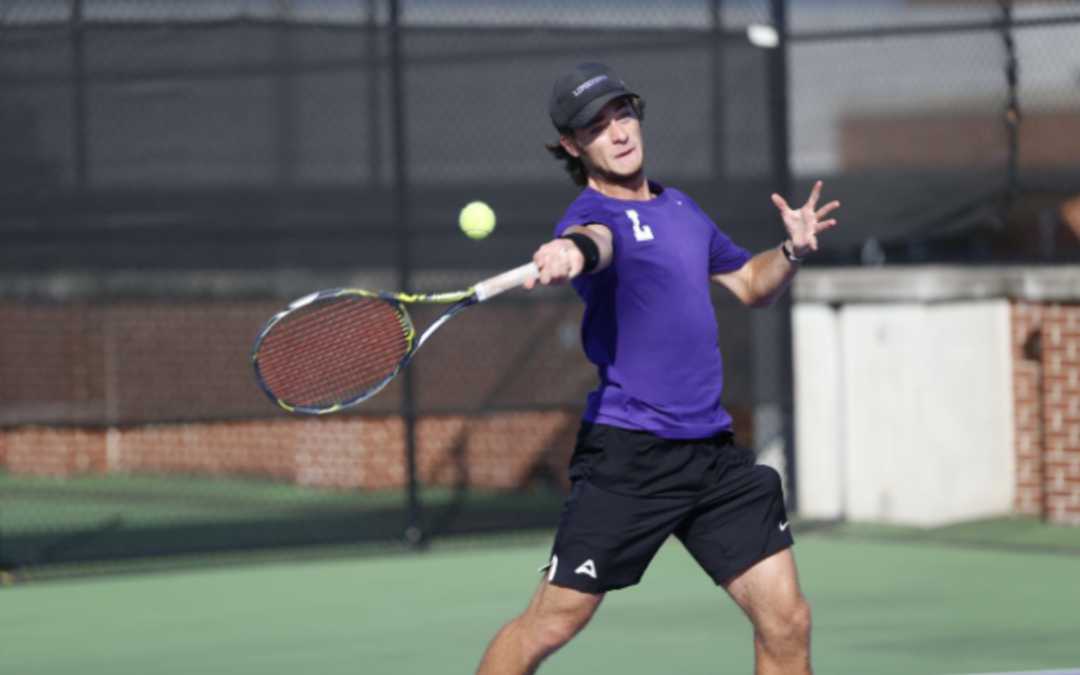 If there was ever a person who epitomized the term "student-athlete," it would be Carson Panovec. The senior molecular biology major has kept busy by playing tennis for the Bisons, working as a member of Lipscomb's Presidential Ambassador Council, serving as Vice President for Student Government Association (SGA) and recently being elected as SGA President for the upcoming 2017-2018 school year. "I don't watch a lot of TV," Panovec joked. The Tennessee native played for the Bisons his freshman, sophomore and junior years, but after this past season decided that he wouldn't be returning to the court his senior year because the student body elected him as SGA President. "I wouldn't be able to play tennis and be SGA President and do a good job at both, so it'd be a disservice to both of them if I tried to," Panovec said. "Running for SGA President, I was like, 'All right, if I get this, I'm not going to be able to play next year.' And I got it." In high school, Panovec was homeschooled and attended a homeschool tutorial (a one-day-a-week class cooperative). Although because of this he didn't serve on a traditional SGA in high school, he served on a Student Leadership Council, which focused on creating a service-oriented environment. He came to Lipsomb partially because it had always been his dream to play Division 1 tennis. His older sister played tennis at Lipscomb as well, and although he considered attending Harding University, he ultimately decided that Lipscomb was the place for him. This was part of the reason it was such a hard decision to stop...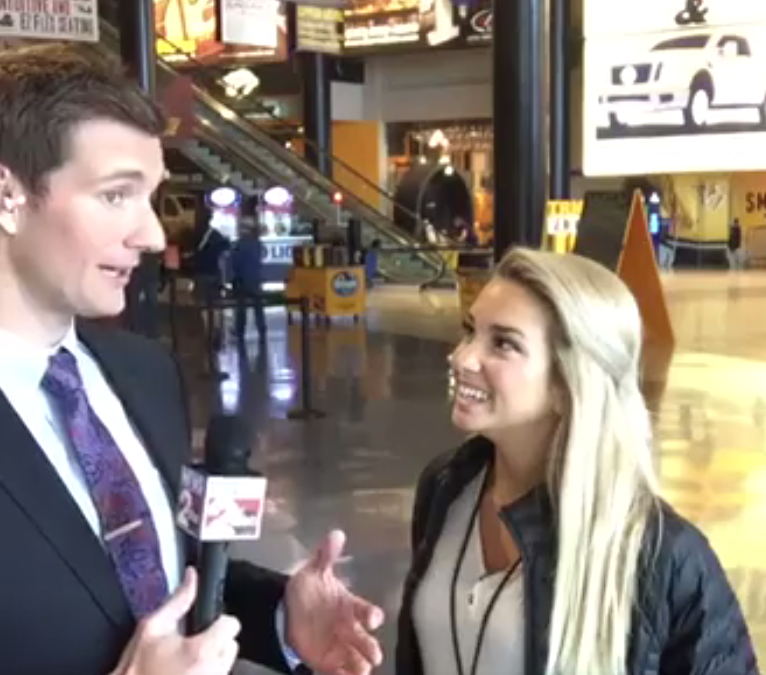 Along with Lindsey Nance, the Nashville Predators have the rest of the city on the edge of their seats. "This has the potential to be the biggest moment in Tennessee for professional sports ever," said Nance, the newest WKRN Sports Intern. Led by team captain Mike Fisher, the beloved Nashville Predators fought their way through many NHL powerhouses as an eight seed all the way to the Stanley Cup and are currently trailing two games to one, ready for a second home game in Nashville tonight. Nance noted that multiple players have shared the spotlight this season, with Viktor Arvidsson being a model of consistency for the Preds. Drafted by the Preds in the fourth round of the NHL draft in 2014, Ardvidsson was expected fit in the rotation as more of a complimentary piece but has quickly proven otherwise. With 16 even-strength points and the most shorthand points in the NHL, Arvidsson's aid has demonstrated to be instrumental. "I knew that big things were happening in the franchise with the addition of P.K and the way Coach Laviolette has rebuilt this team," Nance said. "He has instilled an offensive mindset into the team from top to bottom, so everyone on the team can score. I knew the Preds had the pieces to the puzzle, but I had no idea the Preds would work their way from wild card to Stanley Cup finalist." Nance stated a woman in a predominantly male environment hasn't been easy. But dealing with double standards and bosses saying that "she's in the business just to get on camera" doesn't stop her from proving people...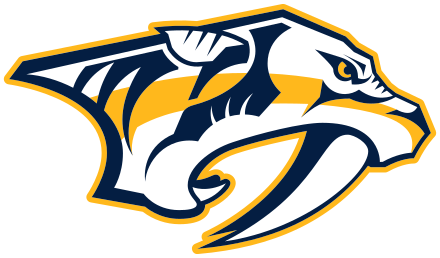 The Nashville Predators' historic season has sparked new growth in the hockey community in Nashville, with Lipscomb's own club hockey team eager for the transformation. The Preds' inaugural season was in 1997, while Lipscomb's team is less than a year old. The Nashville Predators are racing towards the Stanley Cup Final against the Pittsburgh Penguins this week, and the Lipscomb Bisons, although young, capped off this past season with a strong 4-2 victory over MTSU. Army veteran, Lipscomb engineering student and Defensemen Nick Morris is one of the founding members of Lipscomb's club hockey team. Although not a Predators fan, he said he's excited to see what the Preds' Stanley Cup quest will do for the hockey community in Nashville. "I'm always excited for hockey to take a little bit more of a forefront because it's an absolutely fantastic sport," Morris said. "I would like to continue to see Nashville become more of a hockey town and more of a hockey community." Lipscomb coach Ryan Patterson started playing hockey at the age of 7 and has since devoted himself to the sport, serving as Lipscomb's coach, and as a coach for Blackman high school the past two years and also working for the Predators for the last 12 seasons as a video coach assistant. "I actually stepped away from my job with the Preds to start a new adventure with this team, and feel it's the most positive and goal-oriented team I've ever been a part of," Patterson noted. "It's refreshing actually, and something that you don't see everyday." Patterson added that he is glad people are recognizing Nashville...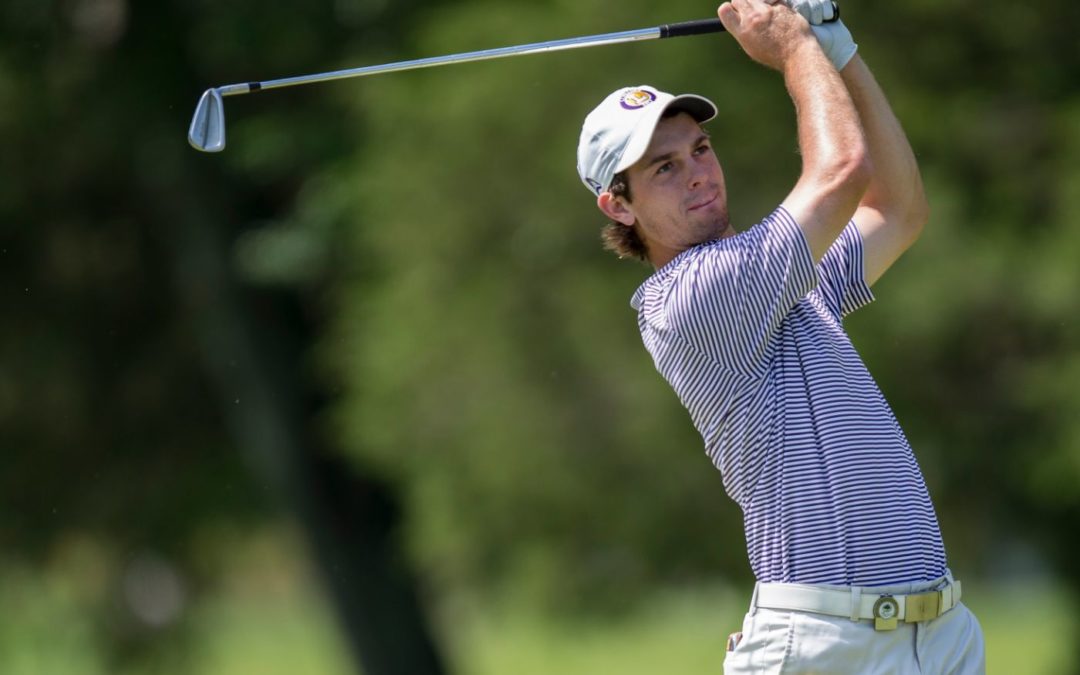 The Lipscomb men's golf team put up a historical fifth place finish with help from Dawson Armstrong who clinched the first place individual title in the College Grove Regional at the Grove Club on Wednesday. The team will advance to the 2017 NCAA Division I Men's Golf Championship next week at Rich Harvest Farms in Sugar Grove, Illinois. "For those guys to do what they've done in four years — it's phenomenal for the school, the university and our golf program," said Lipscomb director of golf Will Brewer. "I can't be prouder." Lipscomb came in fifth overall; UCF clinched first, with Vanderbilt, Clemson and Kennesaw State all tied for second place. "I'm probably most excited about checking the box off and doing something I'm not sure the school has ever done before," Brewer said. On the individual leaderboard, Armstrong posted a first place finish. Mikey Feher tied for 17th individually; Eric Ansett tied for 34th as did Stoney Crouch, and Hunter Howell tied for 57th. "It's been a long time coming, getting to live a dream that we have had for the last two years," Armstrong said. "It's been hard fought, and it's been a grind. The coaches have really prepared us well, and we've taken initiative to make sure that we're prepared for any situation that comes our way. I'm sure that we'll be ready when nationals comes around next week." Brewer noted that back in August, he didn't necessarily expect for his team to clinch such a high seed going into the tournament, but he believed their stellar spring season helped them succeed. "We had such a great...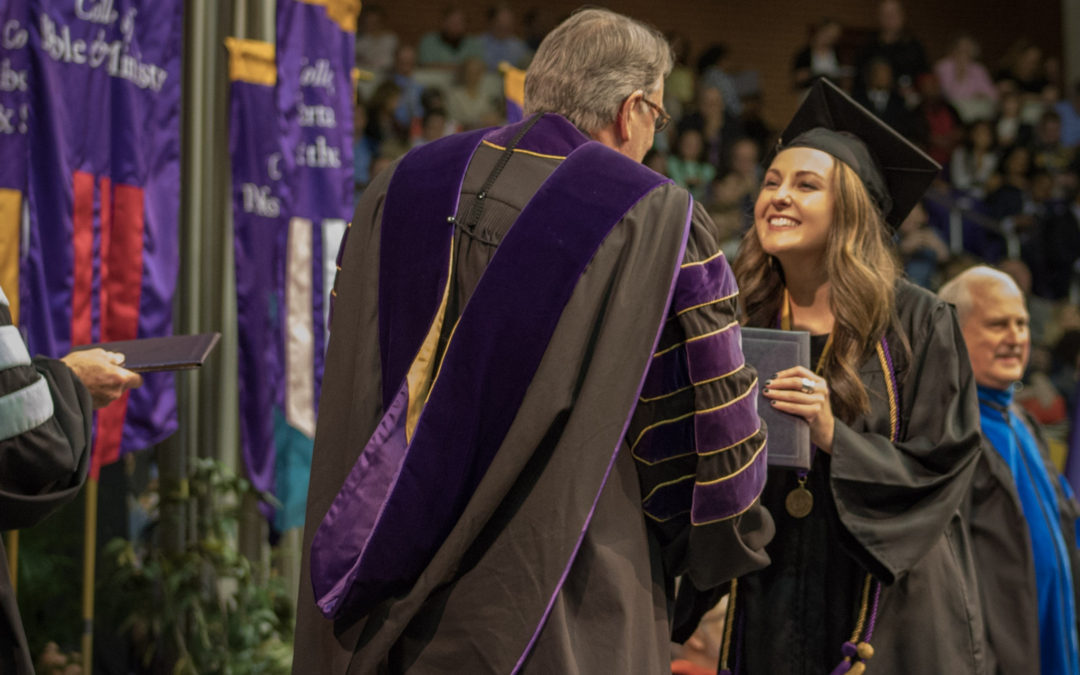 Lipscomb University celebrated its 2017 graduating class by giving 545 undergraduate degrees to students on Saturday afternoon in Allen Arena. Three professors received "Outstanding Teacher Awards" — Lee Camp, Professor of Bible, Elisabeth Conway, Associate Professor of Biology, and Ruth Henry, Professor of Exercise Science. For his closing remarks to the graduating class, President Lowry spoke of what it means to be a Lipscomb alum. "The reality is that we, as this group, will never gather together again," Lowry said. "But you will go out as a Bison and join the other 35,000 Bison who are out there. You will run into them literally all over the world, and I want you to know that as you do that, you will take the spirit of this community with you, and you will meet the spirit of this community as you find your fellow alums wherever they might be." « ‹ 1 of 2 ›...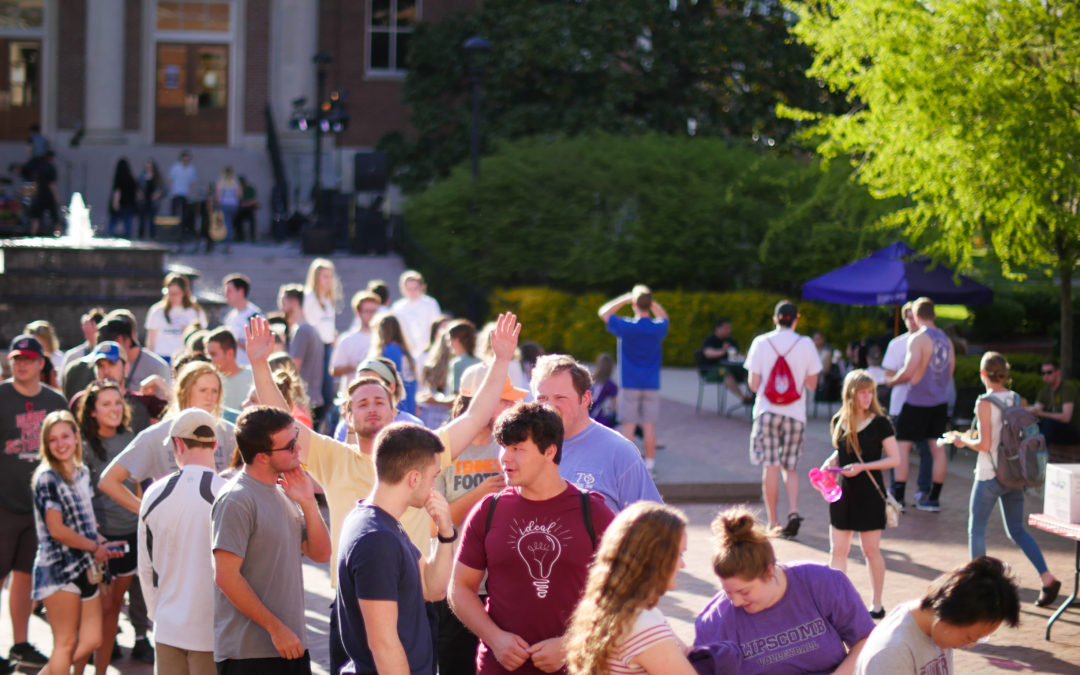 Monday evening, Lipscomb's SGA hosted a concert, featuring Your Neighbors, a band comprised of  mostly Lipscomb students. Your neighbors opened for the country/Americana band Dorado. SGA served Whitt's Barbecue and Maggie Moo's ice cream. Photos by Ellen Butterfield « ‹ 1 of 2 ›...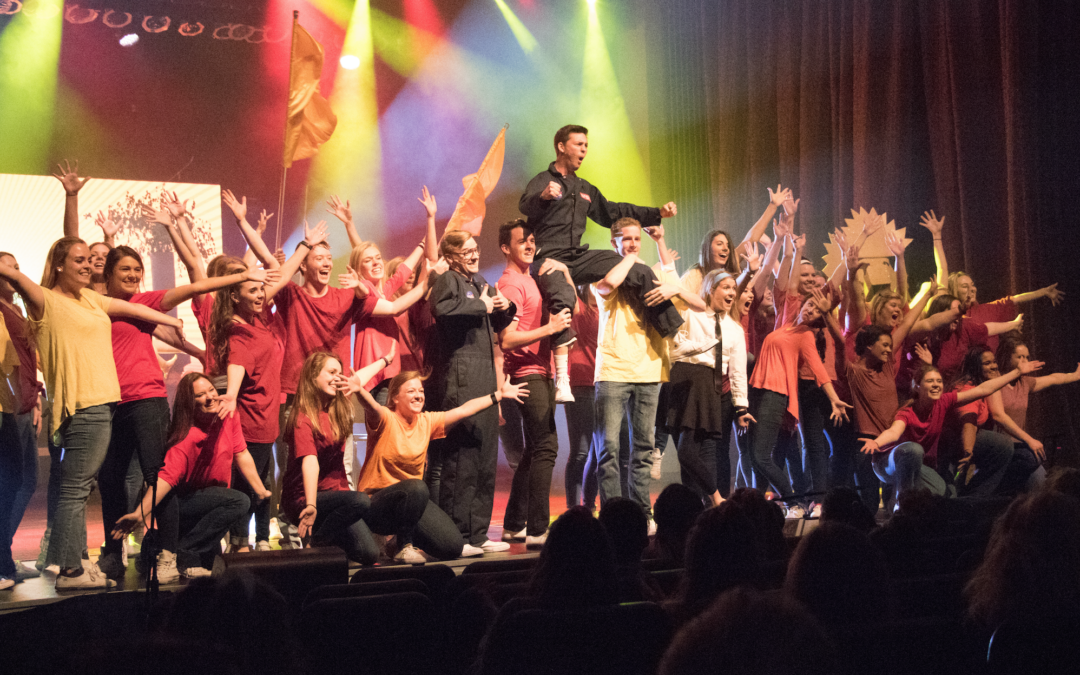 This Thursday, Friday and Saturday, Lipscomb's social clubs will host the annual musical performance, Singarama, in Collins Alumni Auditorium. All performances except Saturday's will be at 7 p.m. Saturday's will be at 2 p.m. This year's theme is "A Blast from the Past," and will feature performances reminiscent of the 70s, 80s and 90s. Each performance will be judged on a variety of categories, and the winner will be announced following the final performance. Photos by Anna Rogers « ‹ 1 of 5 ›...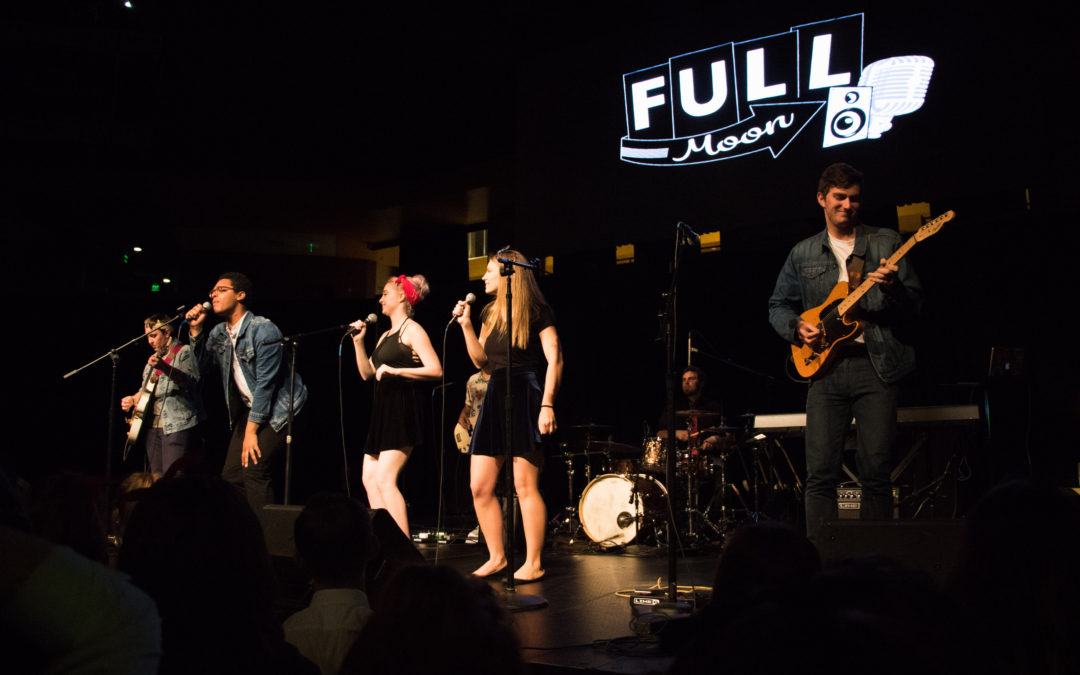 Social clubs Theta Psi and Delta Omega hosted Full Moon Festival, an annual benefit concert, in Allen Arena on Saturday. This year's concert combated drug and alcohol abuse by promoting "pure, clean fun." The lineup featured fellow students, some who perform professionally. Senior Joel Clinger offered to shave his head as an incentive for students to raise money by purchasing tickets or refreshments. True to his word, Clinger buzzed his locks on stage after the concert exceeded the goal and raised over $5,000 for Ed Pack Global. Photos by Anna Rogers « ‹ 1 of 2 ›...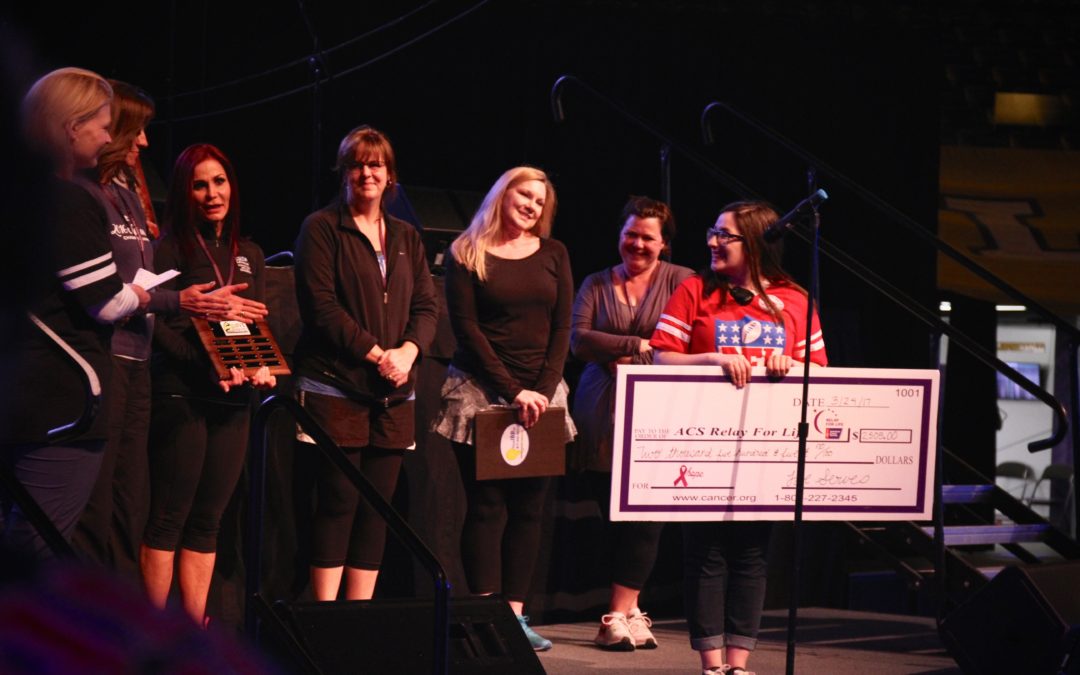 From Friday night to Saturday morning, the 2017 Relay For Life took place in Lipscomb's Allen Arena. Relay For Life is a fundraiser that donates proceeds to cancer research and charities that help families affected by the disease. This year's Relay raised over $25,000 for American Cancer Society. Photos by Ben Davis « ‹ 1 of 2 › » ...