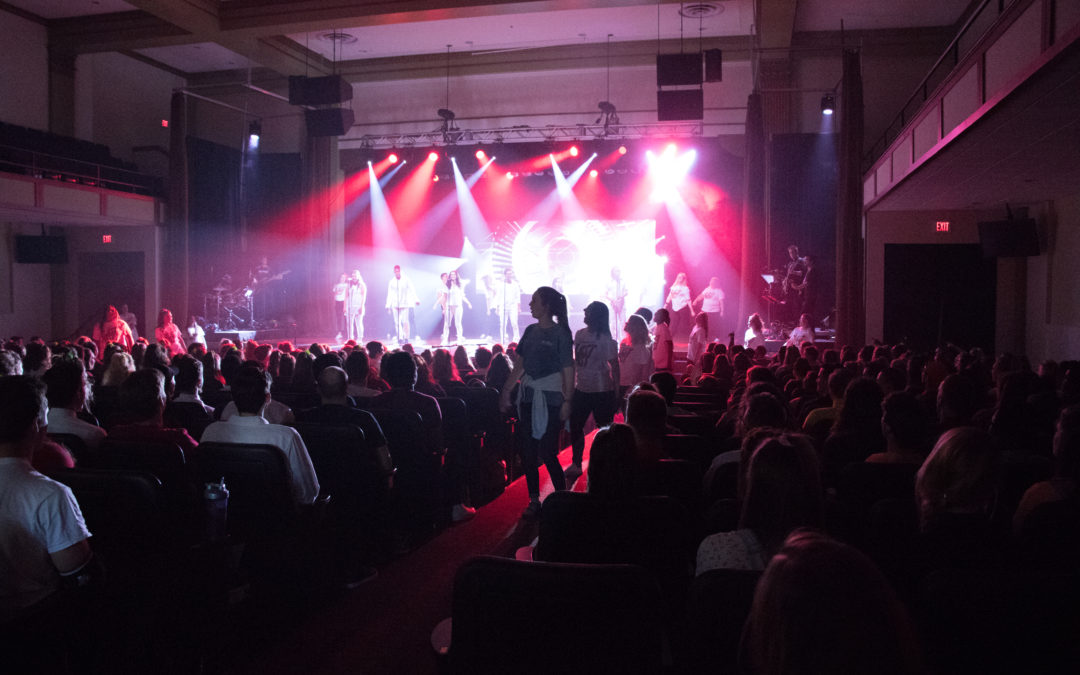 Lipscomb will host its 55th Singarama in Collins Alumni Auditorium on April 5, 6 and 7. This year's theme is "It Takes Two." The musical production will feature both individual and collective musical performances from hosts Berkley Boglin, Luke Howard, Madeline McPherson, Hudson Parker, Peytan Porter and Savannah Stewart. "I'm excited to see the shows," Parker said, adding that rehearsing with the other hosts and hostesses is "a blast." Vince Law, a Singarama director, is most looking forward to the first performance, when everything comes together. "Aaron and Laurie Sain are looking to push the production to the next level," Law said. "They're definitely holding the writers to a higher standard." Law's show's theme is "Name and Address," which features social clubs Alpha Zeta, Gamma Lambda, Phi Sigma and Sigma Iota Delta. "Fun and Games" is the theme of another show, which will be performed by social clubs Delta Omega, Delta Sigma, Delta Nu, Sigma Omega Sigma and Tau Phi. "Rise and Fall" is the final show, featuring Kappa Chi, Phi Nu, Pi Delta and Theta Psi. Lipscomb holds a nostalgic place in its heart for Singarama. Every year, students, alumni, friends and family members pack Collins Alumni Auditorium to witness the production. For some students, like Law, the performance is special because it's his senior year. For others, like Parker, the show is sentimental because it's an important piece of his family's past. Not only was his brother, Grant, a host in last year's performance, but his father, Blake Parker, was also a host during his junior and senior years nearly 30 years ago. "I literally wouldn't be alive if it weren't for Singarama,"...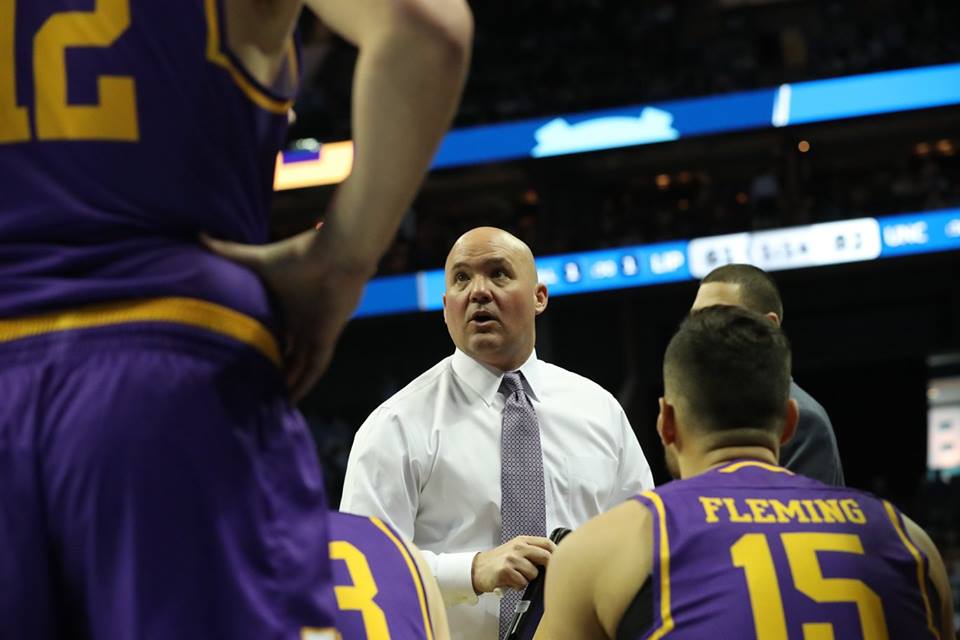 CHARLOTTE, N.C. – Season-ending losses are typically filled with tears and disappointment, frustration of what could have been had a certain play or shot fallen differently. But when Lipscomb lost to North Carolina by a score of 84-66 in the first round of the NCAA basketball tournament on Friday, it didn't bring the type of shock that usually comes in March. Yes, there were a few hung heads and some tears from the Bisons, who had hoped to pull an upset against the defending national champions. However, when the team returned to their Holiday Inn in uptown Charlotte, the lobby wasn't filled with sadness. Seniors Aaron Korn and George Brammeier were seen hugging family members. Rob Marberry took a seat on a couch to talk with friends, sporting a bruise after taking an elbow to the face early in the game. Other players opted to get up to their rooms and pack for the team's charter flight back to Nashville. Junior forward Eli Pepper leaned over to me and said, "We'll be back…just need to put together a 40-minute performance next year." There were no signs of a crushing defeat. How could anyone be overly upset? The Bisons won their first-ever ASUN tournament title and stood their ground in their March Madness debut. "It's an honor just to be part of this Lipscomb basketball team and what the program has become," sophomore guard Kenny Cooper said. "(Making) our first tournament and being part of (the Big Dance) exceeded our expectations." Sure, it's cliché to say that one loss doesn't define an otherwise successful season, or to call the team...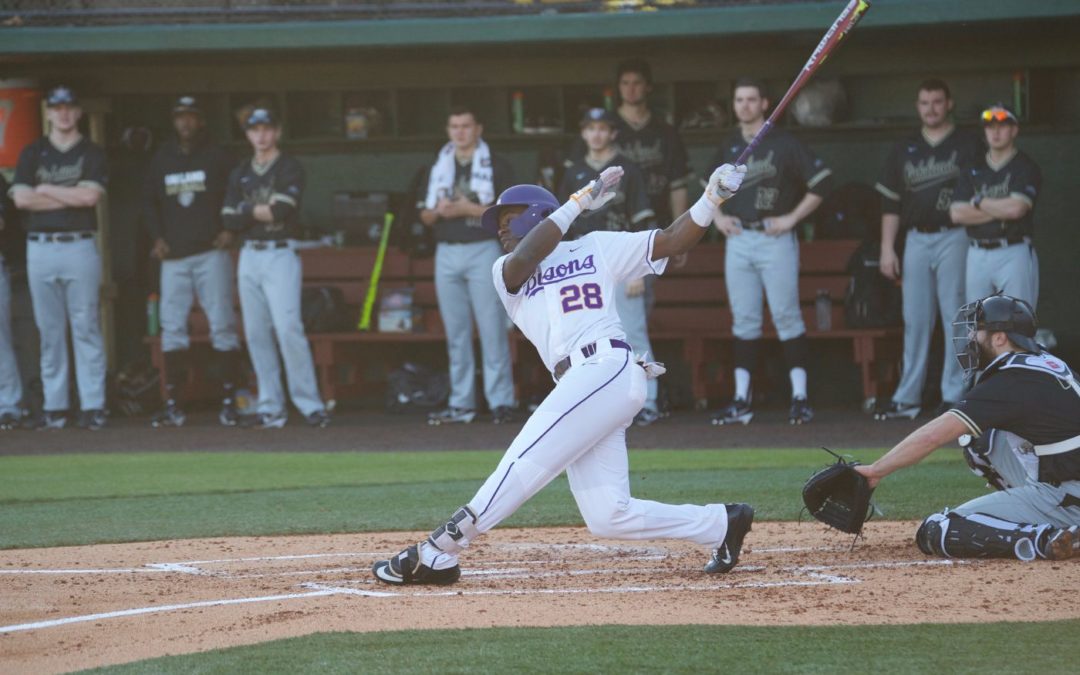 The Bisons relied on quality pitching and a seventh-inning-lead-changing home run to cap off their weekend, winning one-of-three against UNC Greensboro. The Lipscomb Bisons (9-11) began the weekend series against the UNCG Spartans (14-5) with a 9-3 loss on Friday and a 13-9 loss the following day. This came after an 8-7 loss at Belmont earlier in the week. But things finally worked out on Sunday. "Today we got in striking distance in the sixth inning," Lipscomb coach Jeff Forehand said. "It took us a while, and Tevin had the big homer." In the Friday contest, Spartans junior pitcher Matt Frisbee stayed in the game for all nine innings, allowing only four hits and striking out 13 hitters. The Saturday game lasted for 13 innings, with the Spartans outscoring Lipscomb 6-2 in the last inning. On Sunday, junior left fielder Tevin Symonette broke a 2-2 tie in the bottom of the seventh with his first home run of the season. The Bisons won 3-2. Starting freshman pitcher Noah Thompson allowed six hits and two runs. "With every start, he's becoming more and more poised out there," Forehand said. "Still a freshman, but after a few more starts he's going to be seasoned, and we won't be calling him a freshman anymore." The Lipscomb outfield also played remarkably well. The Spartans could never seem to hit the ball in the right spot. Thompson himself only pitched one strikeout. UNCG got things started in the top of the second with a home run from senior left fielder Dillon Stewart to give the Spartans the early 1-0 lead. In the top of...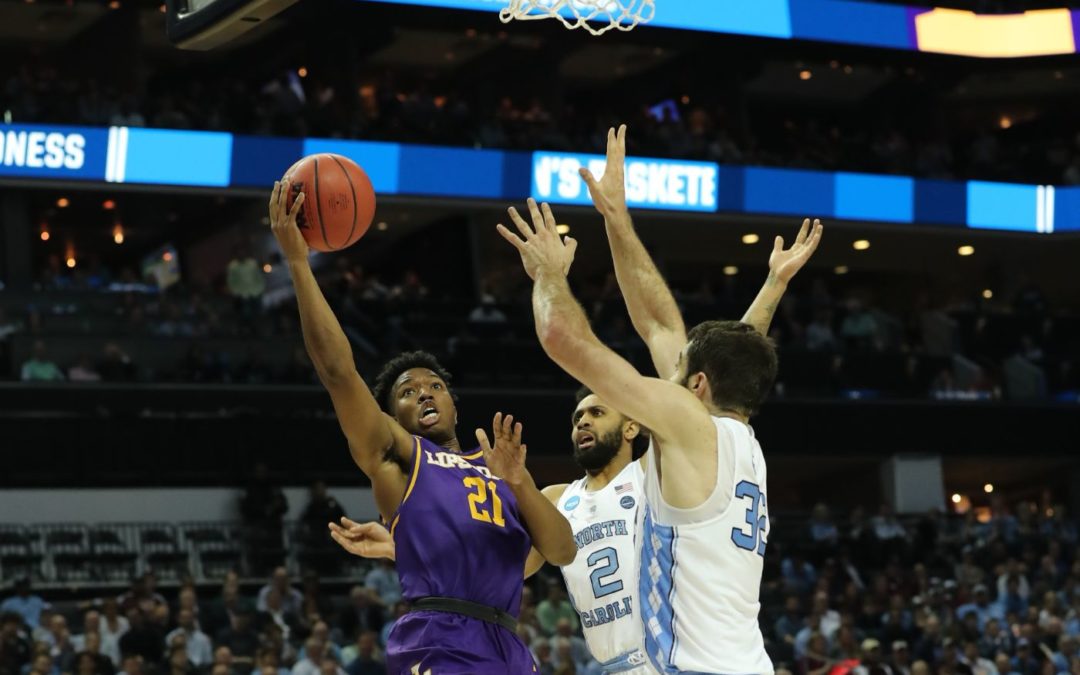 CHARLOTTE, N.C. — In the school's very first NCAA Tournament appearance, Lipscomb hung around with the University of North Carolina Tar Heels, but eventually fell 84-66 to the reigning NCAA champions. "Everybody knows it takes a magical night for somebody like us to beat somebody like them," coach Casey Alexander said following the game. "And we didn't do that, so we were playing uphill all night." Lipscomb led the 2017 champs as late as the under-four timeout in the first half. Junior Garrison Mathews struggled with UNC's Theo Pinson, who said he wanted to "make everything tough" on the ASUN's leading scorer. "We knew we couldn't support that much on him," Pinson said. "Once he gets going, he gets going." Pinson held Mathews to eight points on three-for-14 shooting. But even though the Bisons didn't get Mathews' best night, they looked the part of Cinderella for most of the first half. Kenny Cooper scored the first basket in Lipscomb tournament history on a three from the right wing. Mathews got on the board with an and-one layup in transition. Then a trio of Tar Heel turnovers and threes from Michael Buckland and Eli Pepper gave Lipscomb a 12-9 lead at the under-16 timeout. Marberry missed a pair of layups that would've extended the lead further. Mathews and Marberry shot two-for-seven each in the half. But North Carolina kept scuffling and the Bisons held the lead until Heels star forward Luke Maye's three made it 25-23 Tar Heels. When Williams dropped in a three on the next possession, the majority-Carolina crowd erupted, and UNC seemed poised to make a run...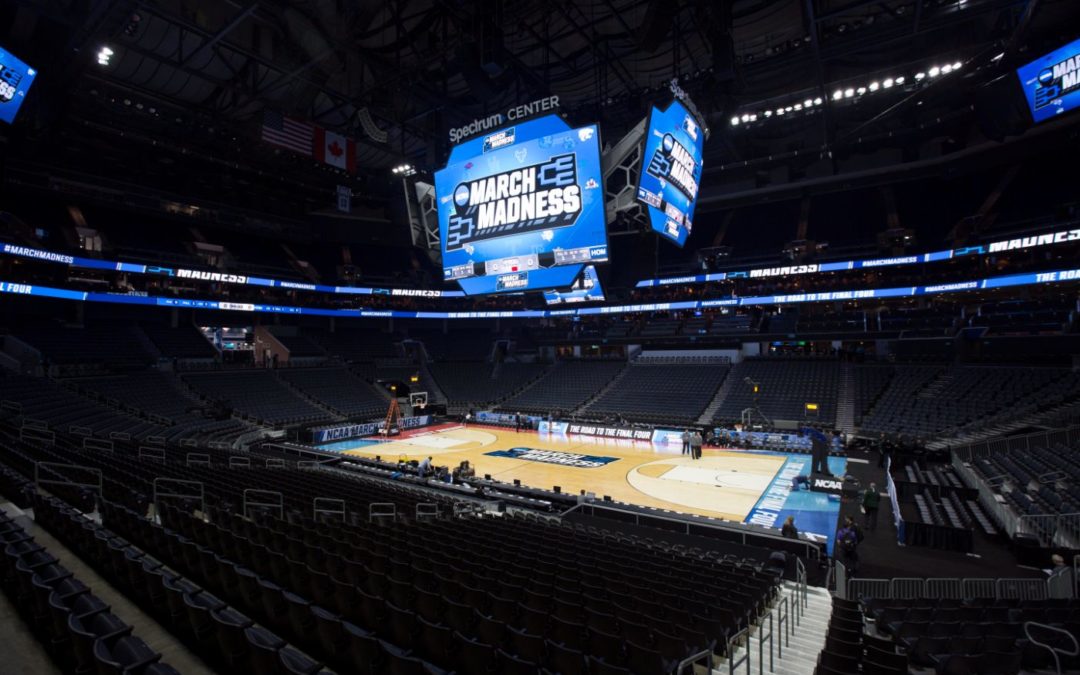 CHARLOTTE, NC – The Lipscomb Bisons will take on North Carolina's Tar Heels in the First Round of the NCAA Tournament at the Spectrum Center in Charlotte tomorrow afternoon. Tipoff is set for 1:45 p.m. CT. To watch the game, fans can tune in to CBS tomorrow. No. 15 seed Lipscomb is playing in the tournament for the first time in school history, after winning the ASUN Conference Title over FGCU in the final, 108-96, in Fort Myers, Florida, to earn an automatic bid to the tournament.. The No. 2 seed Tar Heels are defending national champions, defeating Gonzaga 71-65 in the 2017 final. UNC has won six NCAA Championships in 49 appearances but are coming off a loss in the Atlantic Coast Conference Championship to No. 1 seed University of Virginia. "We're not going to be better than North Carolina overall," coach Casey Alexander said on Sunday after the selection show held in Allen Arena. "We've just got to be better than North Carolina in one 40-minute game." Photo courtesy of Lipscomb...
Sunday's TBS Selection Show brought plenty of anticipation as the Lipscomb basketball team learned the destination of its first-ever NCAA tournament game. The answer? A date with the North Carolina Tar Heels in Charlotte. After the initial excitement wore off, a harsh reality set in: the Bisons must take down Goliath for their season to extend past Friday's matchup against the defending national champions. Nearly every national analyst has picked the Tar Heels to win, and rightfully so. Coached by Roy Williams, North Carolina has won seven national titles and is routinely in the hunt for a Final Four berth. Most Vegas oddsmakers have the Tar Heels as a 19-point favorite against the Bisons. But North Carolina hasn't been untouchable this season. While most of their losses came against highly ranked teams, the Tar Heels dropped a 79-75 contest to Wofford on Dec. 20 at home. Just three days earlier, Tennessee came within five points of beating the Tar Heels in Knoxville. Nonetheless, ESPN's Matchup Predictor gave the Bisons just a 3.3 percent chance of beating the 25-10 Tar Heels. The Athletic's Ken Pomeroy echoed those sentiments, giving Lipscomb a 4.1 percent chance of reaching the second round. Other media outlets acknowledged Lipscomb's outside chance at an upset. SB Nation's Alex Kirshner listed the game his "Category 4: It's possible. Don't laugh" upset pick, while Tennessee State coach Dana Ford told 104.5 The Zone's Midday 180 show that the Bisons' shooting prowess makes them a contender. "I like Lipscomb's chances because in order to win in (the NCAA) tournament as a lower seed, you must make threes," Ford told...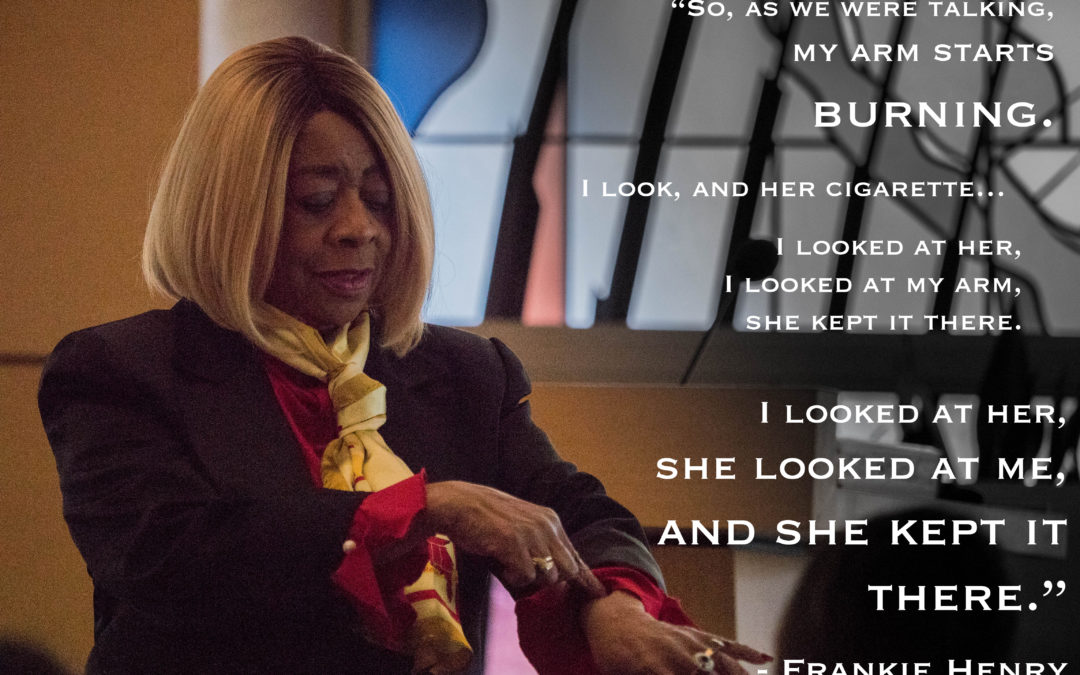 March 5-9 was Women's Empowerment Week on Lipscomb's campus, and the week concluded with a message from social activist Frankie Henry. Henry spoke on Friday in Ezell chapel, sharing incredible and moving stories from her life and experience in activism. Photos by Ellen Butterfield...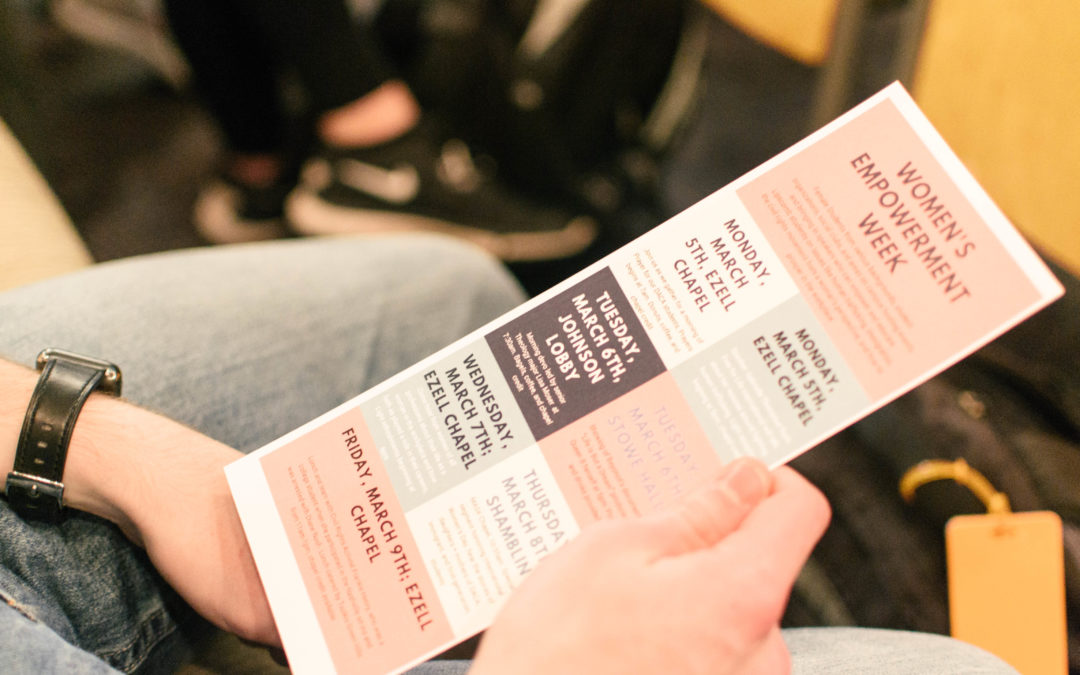 Women's Empowerment Week is this week at Lipscomb University. Led by student co-directors Sena Seged and Leslie Garcia, sessions throughout the week include The Lydia Conference Wednesday, International Women's Day Thursday and lunch with Nashville civil rights icon Frankie Henry Friday. The photos below are from Monday's session, a keynote speech by Gabrielle Thompson of Free for Life International. ...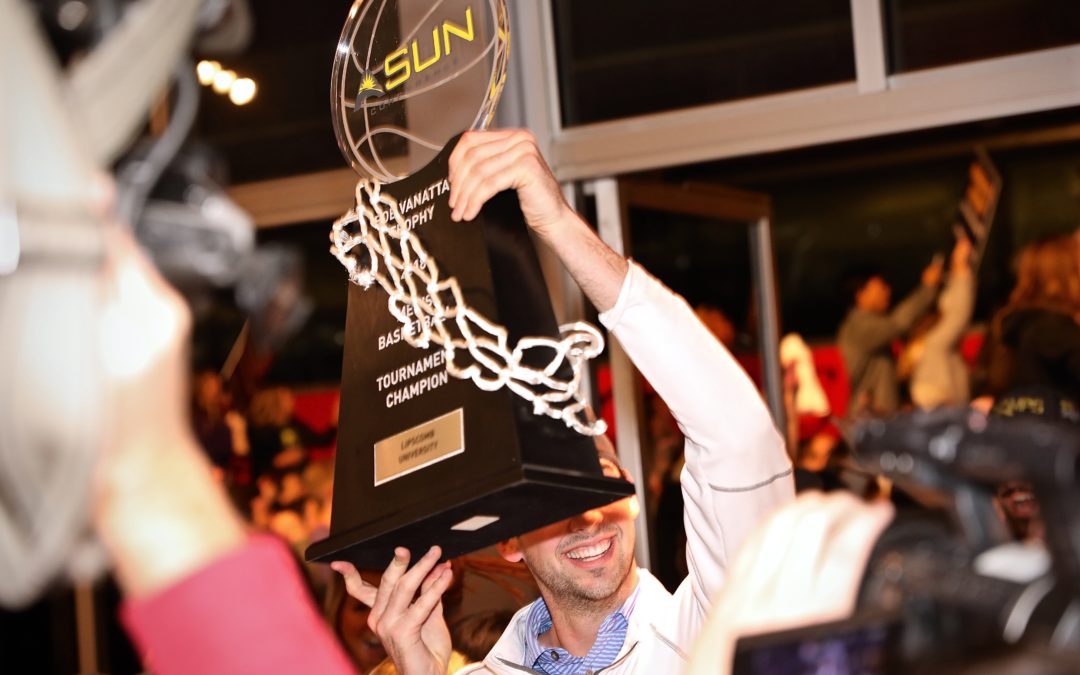 The lipscomb men's basketball team defeated Florida Gulf Coast University in the ASUN championship Sunday to earn its first-ever berth in the NCAA Tournament. The bisons returned to campus from Fort Myers Monday evening to an Allen Circle packed with fans and students. Photos by Ben Davis...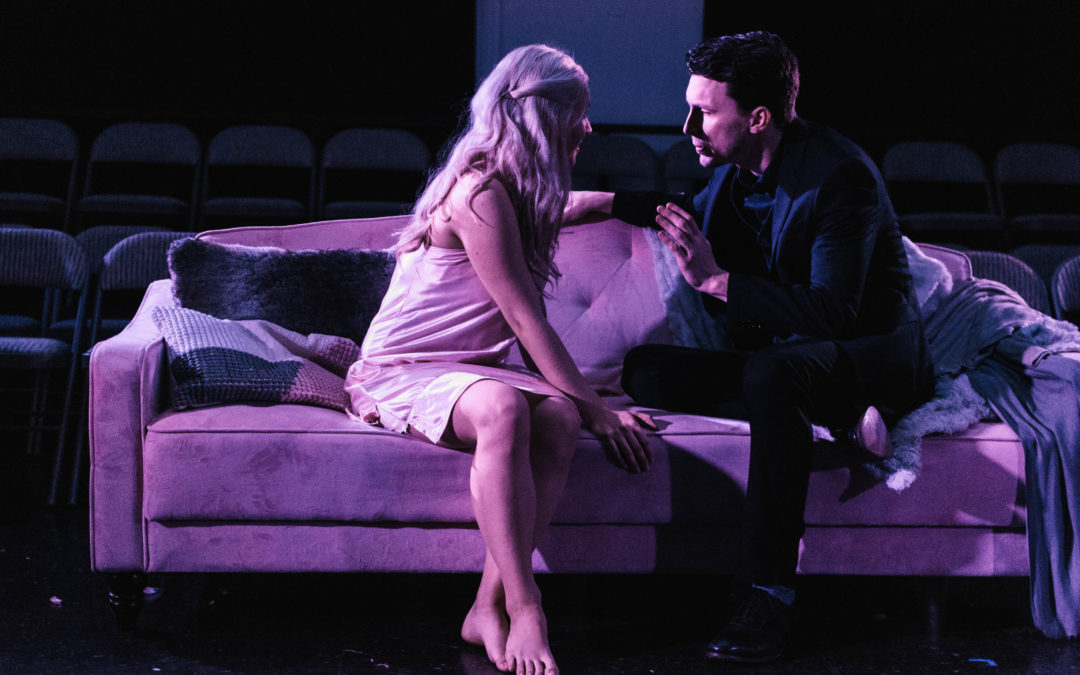 Second Stage Student Theatre (2SST) presents Patrick Marber's translation of Henrik Ibsen's "Hedda Gabler." Directed by senior Scott Patrick Wilson, the show centers around Hedda, a newly-wed bride who is already longing for her freedom and independence. Watch the entirely student-run company's powerful, minimalist interpretation of Ibsen's classic play. The show runs from February 28 through March 3. To get tickets, visit 2SST's event page. Photos by Abigail Miller « ‹ 1 of 7 ›...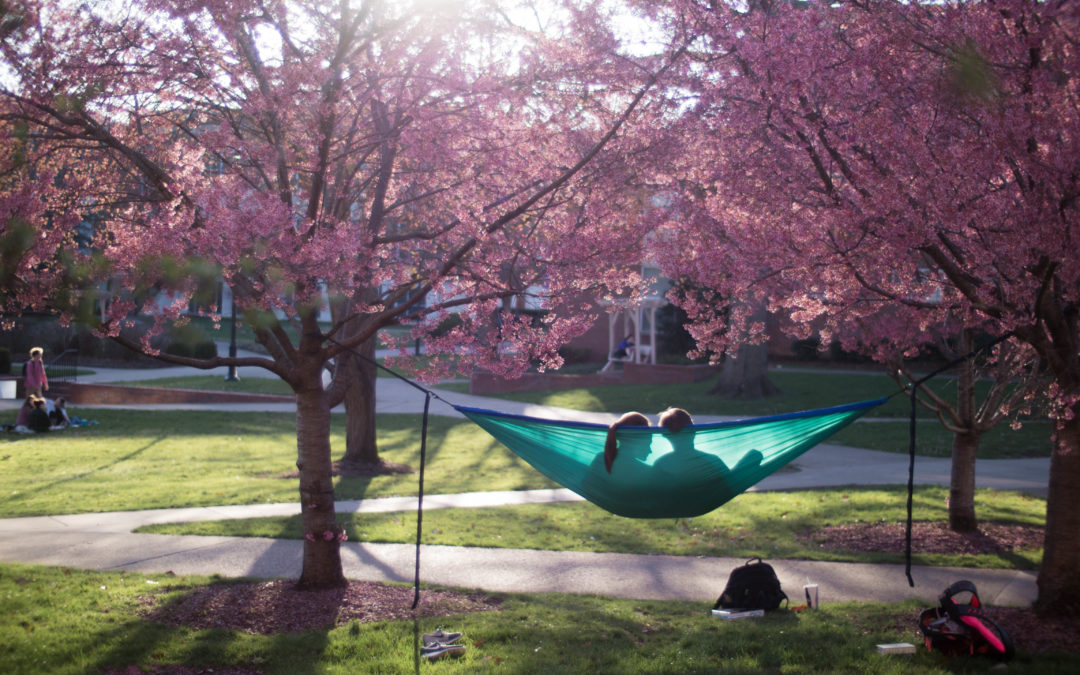 After a cold, rainy few weeks, Spring has finally arrived on Lipscomb's campus. Students have traded their tables in the student center for blankets and hammocks on the lawn. Trees that were, just a month ago, blanketed in snow have blossomed with vibrancy. Lumination's Ellen Butterfield captured the transition season's effects on campus. Photos by Ellen Butterfield « ‹ 1 of 2 ›...