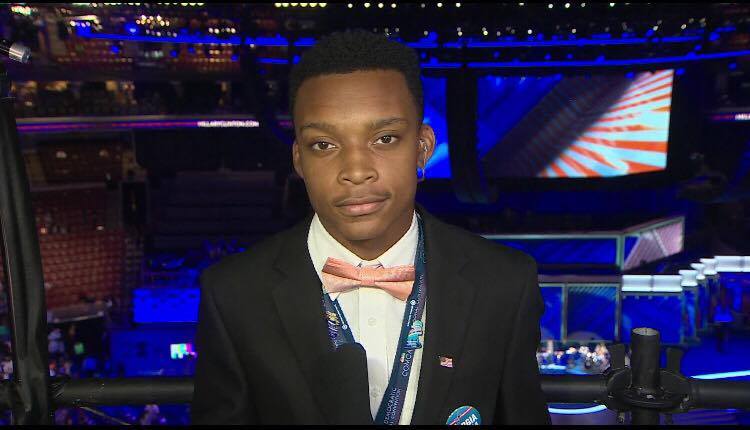 Kendall Austin is focused on bringing the young perspective to today's political world. The 18-year-old incoming Lipscomb freshman recently attended the Democratic National Convention in Philadelphia, Pennsylvania. The experience was a memorable one for Austin; athough he had attended the DNC once before, this year was his first time attending as a delegate — in fact, one of the youngest delegates at the convention. "Hearing the speeches was so surreal,"Austin said, adding that "being able to vote on the nominees, whether it was Bernie or whether it was Hillary" was a favorite responsibility. "Being able to represent my state was such an amazing experience." While Austin said he didn't meet any major speakers at the convention like President Obama or Democratic nominee Hillary Clinton, he was able to meet many fellow delegates and made some great contacts. "I made a ton of connections," Austin said. Most people involved with politics are attorneys or people that own law firms, so I met a lot of attorneys and was able to get a bunch of cards from them. I met Congressmen; I met Chelsea Clinton; I met Jimmy Carter and his grandson, Hank Johnson — a bunch of different, great connections." Austin said he got involved in politics through his grandmother, who is also heavily involved in the Democratic Party in Decatur, Georgia, where Austin is from. When he first ran for delegate, Austin had to give a speech and fill out paperwork to get the position, all tasks he was happy to do to receive the opportunity to be the youngest delegate from his state. "I'm pretty good at public...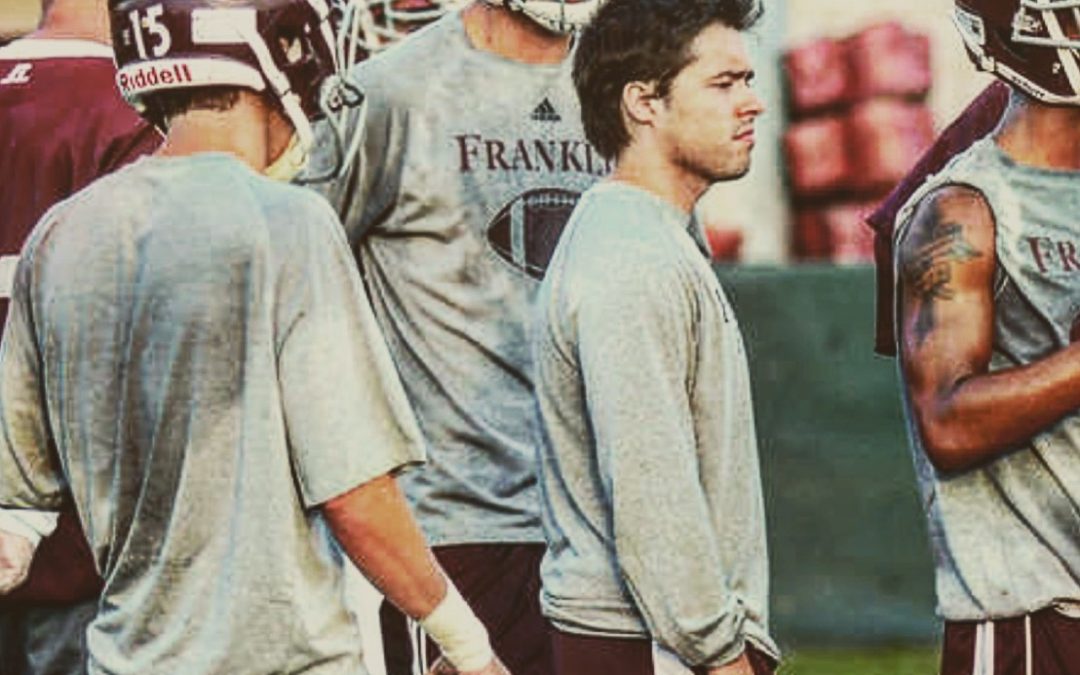 As Coach Carpenter, one of my main responsibilities is "coaching up" the freshman players. The first day we were on the field with them, Coach Webb huddled up the skill players and asked, "Who here is a quarterback?" No one raised their hand. He kind of snickered to himself and said, "All right, well, who here would call themselves a quarterback." Finally two guys raised their hands. Ian and Josh. In eighth grade the year before, Josh was the starting quarterback and Ian was the backup. Coach Winfree and I went through fundamentals with them — quick catch and throw, three step drops, basic follow throughs on release and how to grip the ball — basic things just to get those kids warmed up. After so much fundamental work, we went to work with the wide receiver groups. We had them throw slants, hitches and seams — simple routes that will be incorporated in their growth. Holy cow were we impressed with them. They were young with a lot of talent, but Coach Winfree called them "coachable." I thought that was the perfect way to describe them. The act of being coachable is very important. If you aren't coachable we can't help you. Coachability is the willingness to be corrected and to act on that correction. It's humility. It's being able to realize that you need the guidance of others to be better. In a way, I have had to be coachable the past two months as well — primarily because of how raw of a coach I am. I've sat to the side watching these coaches coach up...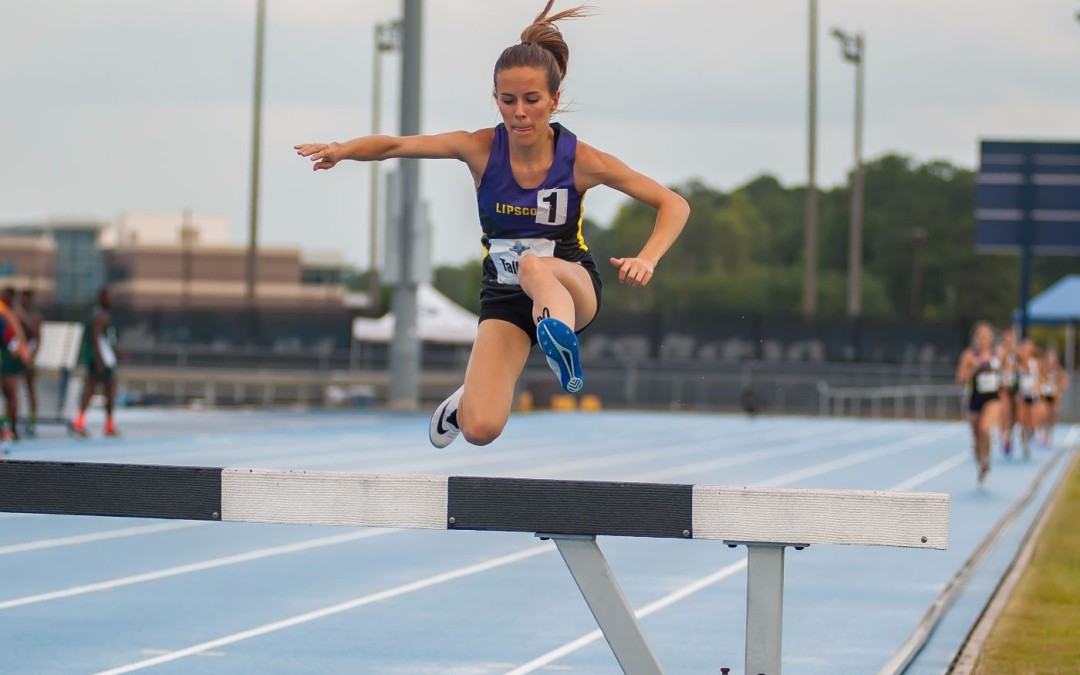 Lipscomb's Madi Talbert came up just short in the Olympic Trials for the 300m steeplechase on Monday, July 4th. Talbert was named as one of the 35 best runners in the country and competed for a spot in the 2016 Summer Olympics, which will be held in Rio de Janeiro. Talbert qualified for the trials by running a personal best 9:50.57 in the 2015 NCAA Division I East Region Prelims, which was the fourth best time in the nation from the East Region and West Region Prelims combined. At the Olympic Trials, she came in 29th with a time of 10:09.76. The top 14 qualified for the Olympic games. "It's been a crazy experience!" Talbert said. Just a few weeks prior, Talbert competed in Eugene, Oregon, during the National Championship rounds where she qualified for the Olympic Trials shortly after, therefore she had little time to prepare and rest. "I've run all the races that I want to run," Talbert said. "Pros and collegiate athletes have very different schedules, so it was very hard to be racing at that level as a collegiate athlete at the end of my season," she noted. "By then, you've been racing for months and months and months, while professionals have been racing for only a few months. So I was at my peak physically, and it was very hard to maintain my endurance. It was kind of overwhelming." Nevertheless, Talbert added that competing in the Olympic Trials was an incredible opportunity. "The Olympic Trials was a completely amazing experience. I was envious of the high school athletes because they hadn't had nationals yet,...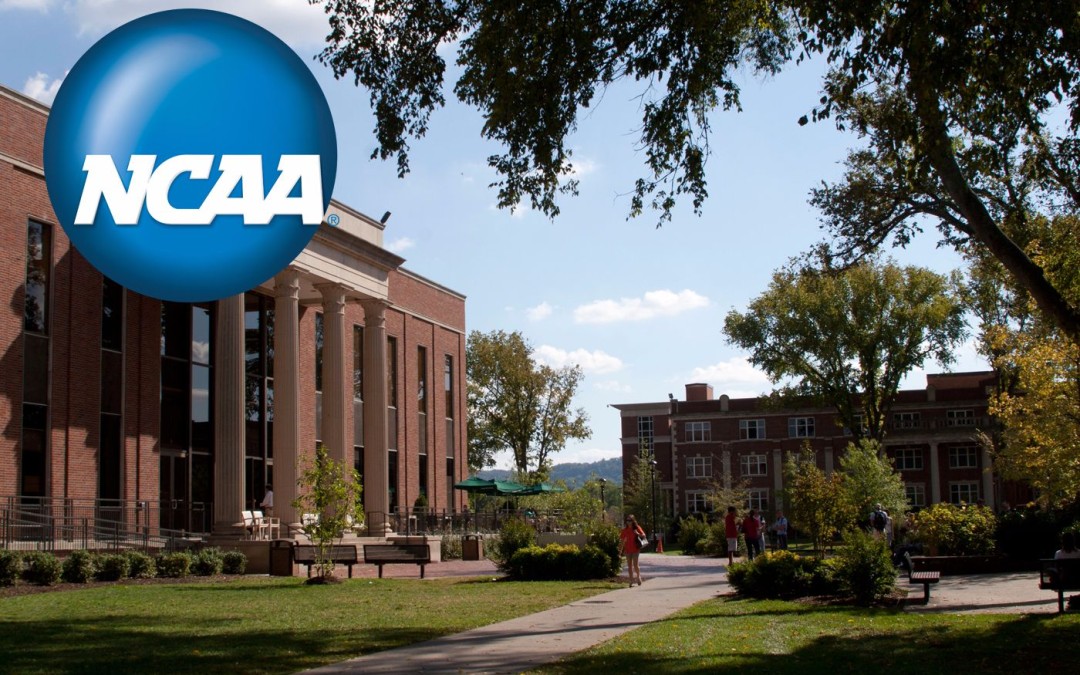 Lipscomb athletics continues to succeed off the field as well as on the field. Men's & women's golf and softball both received the NCAA Public Recognition award for accomplishments in the classroom this past week. This award comes a season after Kristin Ryman's softball squad was named National Champions in the classroom for their cumulative GPA (3.65) by the National Fast Pitch Association. Lipscomb Softball's All-American second baseman (2014-2016) Baylee Williams just completed her collegiate career. Williams was part of the National Championship team for GPA and acknowledges how important her time in the classroom was. "Academics to an athlete is very important because sports are temporary and academics is what is ultimately going to determine how life is after college," Williams said. "It's important to have a good balance between the two, but academic focus will get you further in life." The three teams were honored for finishing in the top 10 percent in the Academic Progress Rate (APR) in their sports during the 2014-15 academic year. All three teams posted scores of 1,000. ""We are very proud of our golf and softball athletes who continue to excel academically, as well as on the field or course," Dr. Lin Garner, associate athletics director for academics and senior woman administrator, said in a statement.  "Kudos also to their coaches who invest so much time in and attention to academics." The APR is meant to hold NCAA institutions accountable for their academic progress and graduation, which has become a major focal point in recruiting. Teams must earn an APR of 930 to compete in Championships. Visit the NCAA APR's website for a...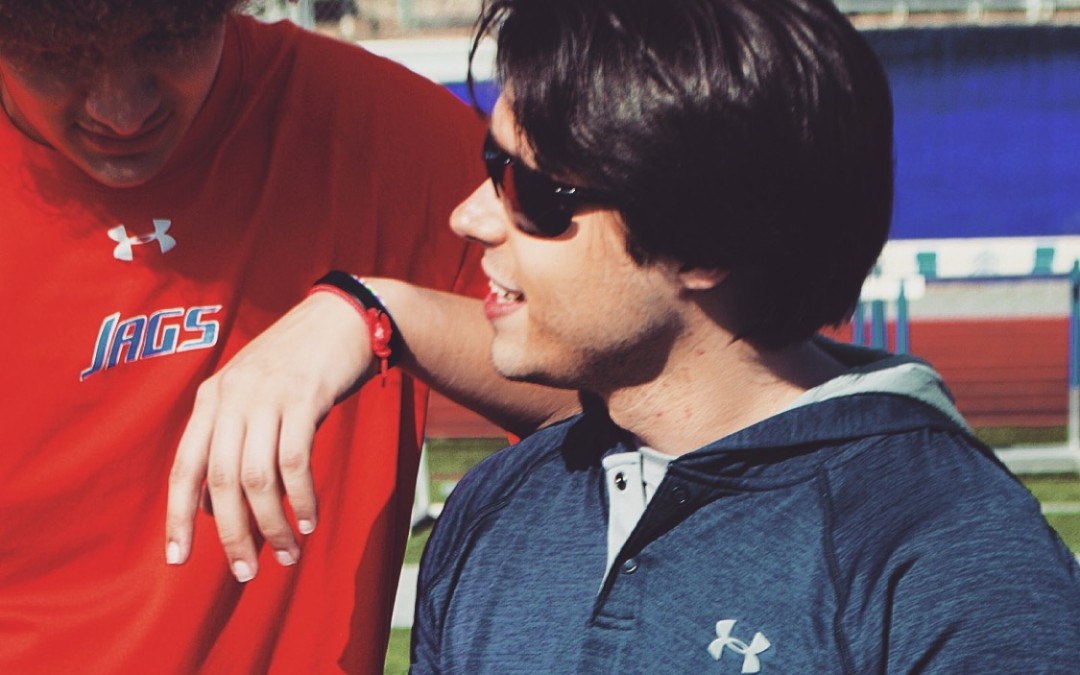 A few years ago, my buddy Anse Rigby made me a pallet guitar that now sits by my fireplace. On the back he wrote: "Pat, continue to praise the Lord with your incredible talent! You rock." – Anse. Thanks, Anse, you rock, too. Underneath, he wrote a proverb that I had never heard of before. It was Proverbs 27:17. It reads, "As iron sharpens iron, so one man sharpens another." I have been Coach Carpenter or Coach Pat, depending on who you talk to, for about a month now at Franklin High School. When I first got the idea about wanting to coach, my professor at Mississippi State in 2013 told me that I needed to develop a coaching philosophy. My philosophy, I thought, was simple: I want to run a vertical passing attack benefiting from play action off a strong power run game.  Simple, right? Well. After being around the coaches and players at Franklin High School for the past month, I have decided this. I want to have two philosophies. The aforementioned philosophy is my X and O plan, but I decided that I needed a coaching philosophy with the players and, mostly, with myself. That philosophy can be summed up into a few words: Proverbs 27:17. One thing I think our society has forgotten is how to build people up. When people fail, we laugh. We mock them. We make memes with Michael Jordan crying on their face. We don't challenge others to be better. Instead, we are so involved with ourselves that we aren't coachable ourselves. This morning, one of the coaches said something  that was simple, yet...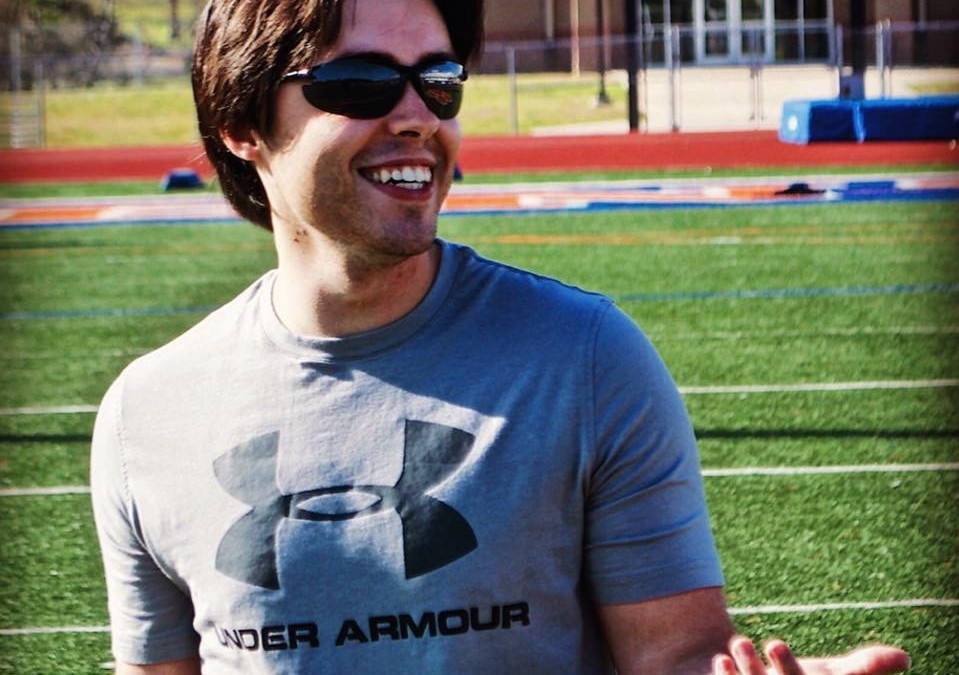 Sometimes all you need is an opportunity. Sometimes all you need is a chance. And sometimes your first opportunity comes from chance. My name is Patrick Carpenter, and I have been a musician for over 10 years now. I love music. It's been in every major aspect of my life. Luckily, God not only gave me the gift of music, but He also made me a nerd as well. The primary subject I "nerd out" about outside of music is football, especially the quarterback position. Being from Mississippi, my football hero was the largest football icon there was, who also happened to be from my state — Brett Favre. The way that Favre played as an athlete spoke to me as a musician. Favre improvised; he had fun; he loved every moment and was not afraid to make mistakes. As a guitar player, I had the same mindset when it came to how I approached the instrument. This past spring, I had an idea. I knew I only had a few hours left to complete my undergrad degree, so I was looking for something to "fill" my time during the summer. In the back of my head, I kept hearing many of my instructors in my academic department saying, "Never be afraid to tackle what you fear the most. Take chances." At some point, I got the idea to be a coach. I have studied football relentlessly and have been in several leadership positions. In my head, I knew I was more than prepared to be a coach. I knew I had the tools, but was it something that...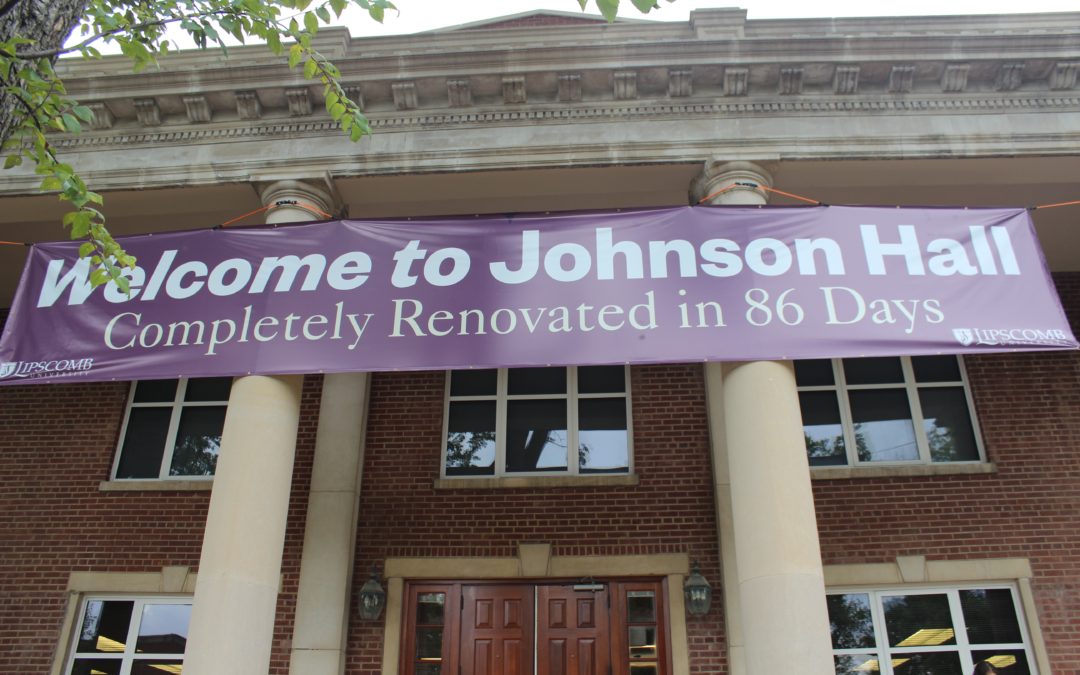 Lipscomb's women's residence building Johnson Hall received an 86-day, multi-million dollar renovation during the summer. The renovations include spacious bedrooms, updated bathrooms, and modern interior decoration. Traditional Johnson retains community-style hallways and living quarters while New Johnson features suite-style living accommodations. Photos by Charissa Ricker and Anna Rogers...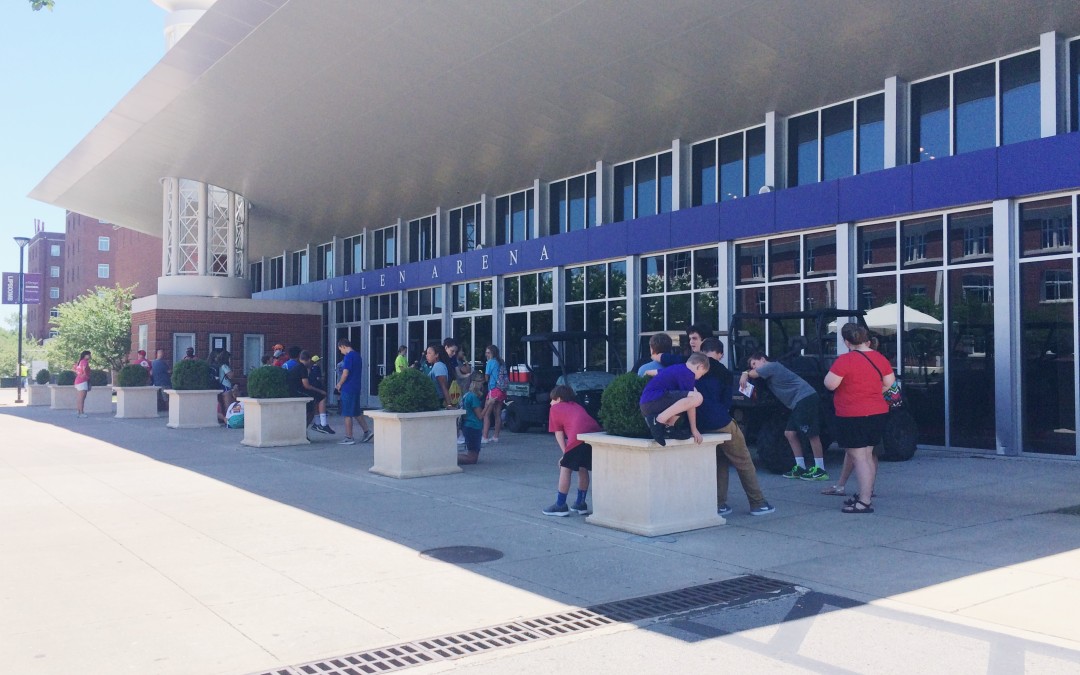 The Christ-centered youth camp Impact kicked off last week, celebrating its 25th consecutive year on campus with teens, counselors and adults worshiping God. Impact has two programs — Impact Junior, for grades 6-8, and Impact Senior, for grades 9-12. The Junior Camp is a weekend program and was held June 17th-20th. The Senior Camp is a week-long program and was held June 20th-25th. Senior Campus Minister Steve Davidson started the program after prayer and a lot of work nearly 30 years ago. Impact started in 1992 with 250 campers, counselors, and adults coming together to worship God. Impact 2016 had almost 3,100 students on campus....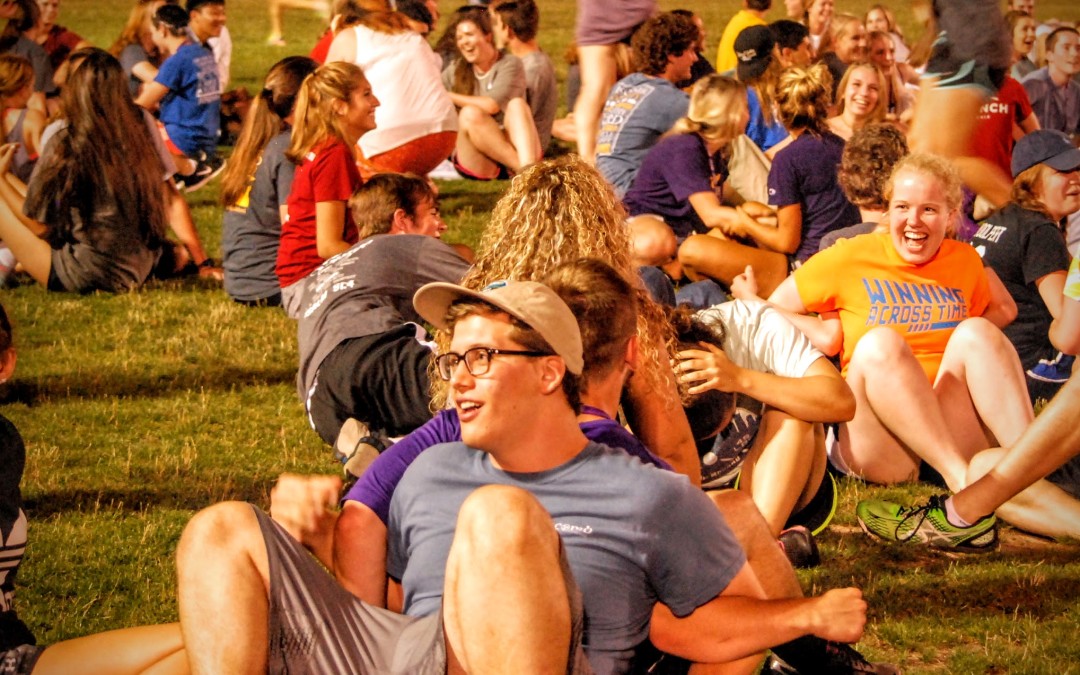 June Advance — two days led by the Quest leaders for incoming freshman to register for classes, make new friends, meet with their academic department and explore the campus they'll soon call home — kicked off on Thursday and ran through Friday morning. One of the students' favorite activities is "Nocturnal Madness," which is a little over an hour of time on Thursday night to relax, have "more fun than you can imagine" and get to know fellow students better....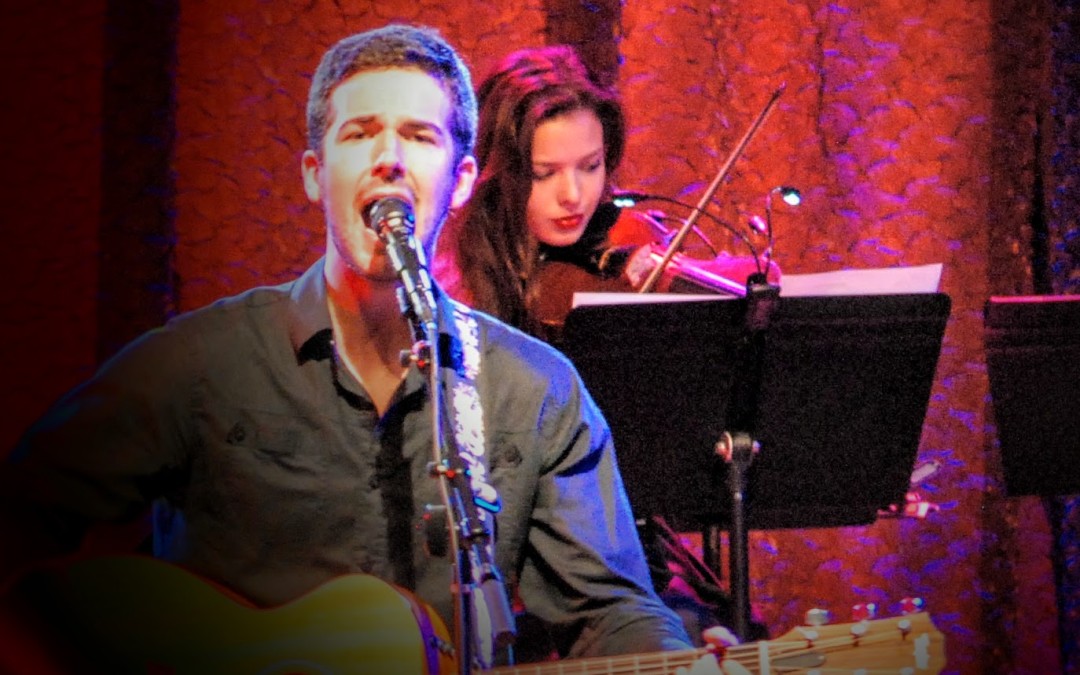 Featuring a theme on justice, the Christian Scholars Conference kicked off this week, showcasing a "Tokens" show: "A Change Is Gonna Come," led by host (and Lipscomb theology and ethics professor) Lee Camp on Thursday night in Collins Alumni Auditorium. Throughout the show, Camp said they will be "looking for tokens of a world characterized by a rightful justice." The live performance featured special guests, music, discussion, skits, poetry and more. Another live "Tokens" show will be held Sunday, November 20, 2016 at Nashville's Ryman Auditorium....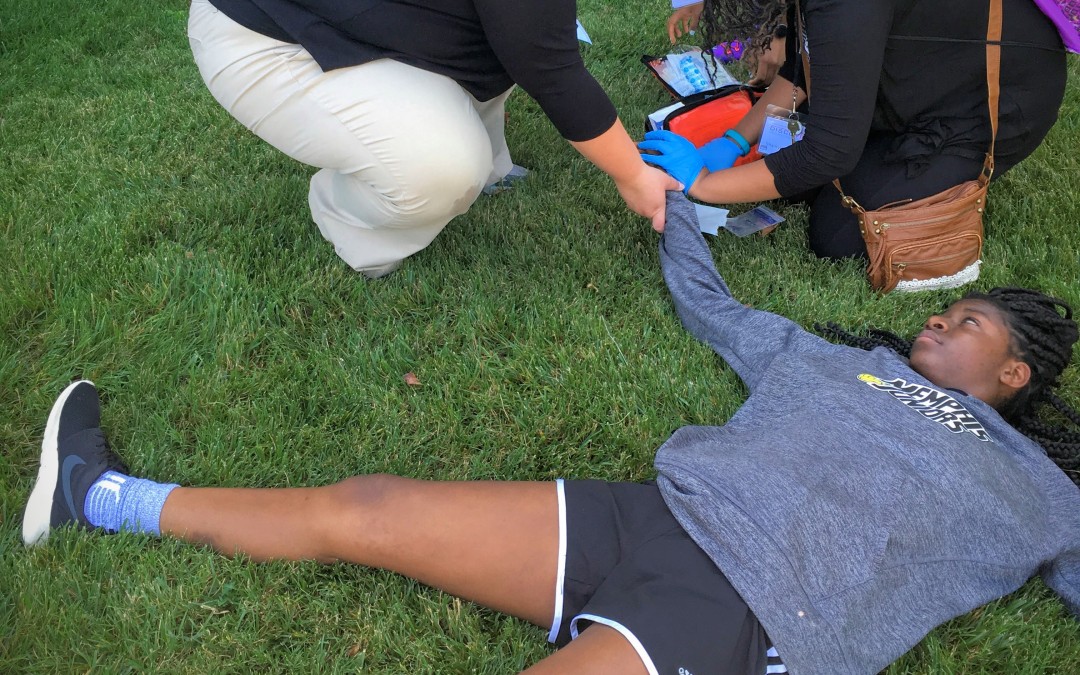 Campers received hands-on medical experience this week at this year's Lipscomb-HCA/TriStar Health Care Academy. The academy drew 26 high-schoolers from across Tennessee — and even one from Honduras. The academy's activities included first-aid training and even a live simulation, featuring Journalism Campers as "victims." On Tuesday, an Air Evac helicopter landed on the quad. Photos by Lauren Borders, Jason DeBord and Ellie...