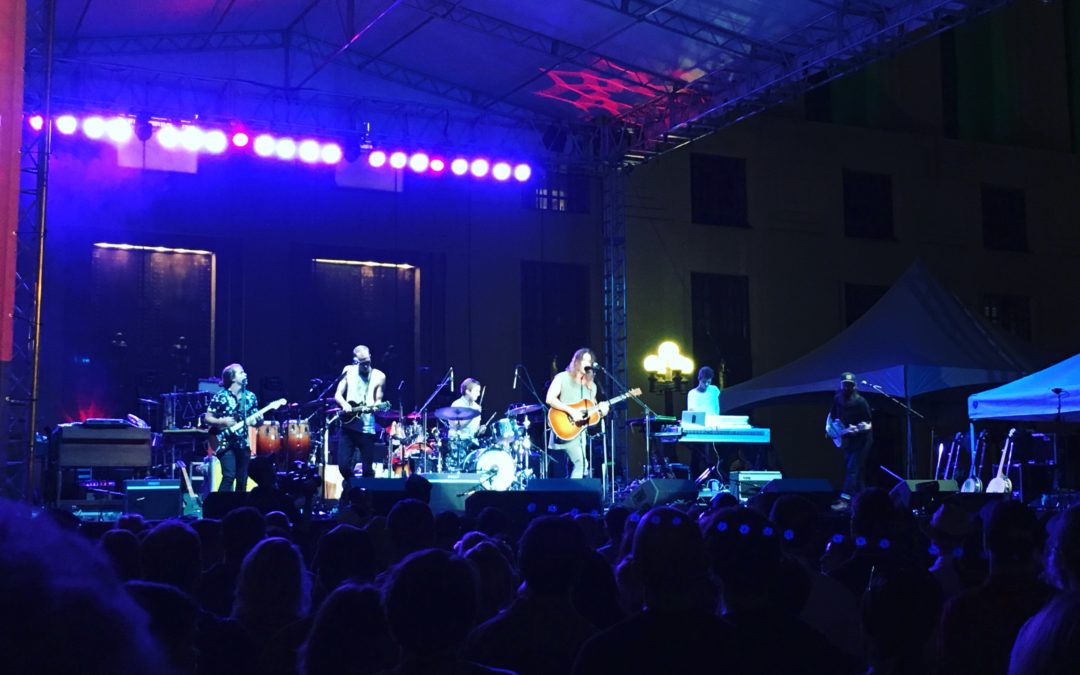 Additional reporting by Erin Franklin August is here, and that means one of Nashvillians' favorite summer things to do is back: Live on the Green. Lipscomb student Myron Sailors is just one of those Nashvillians who is especially looking forward to the festival. The free concert series kicks off August 9 and continues every Thursday until the three-day finale on Labor Day Weekend. This annual Music City festival is sponsored by the Lightning 100 radio station and features over 30 artists. To build some excitement for the upcoming festival, Lightning 100 is holding a lip sync competition for participants to potentially win VIP season passes to Live on the Green. The winner is decided by fan votes, and Lipscomb student Sailors is currently enjoying a slight lead in the competition. "VIP passes gets me access to stage-side viewing areas and bathrooms that aren't Porta-Potties — bless up," Sailors said. To vote for Sailors' video, readers can click here. "I definitely felt inspired by the many great performances that I've seen celebrities give on Lip Sync Battle, but my motivation to work hard for what I want definitely has to be credited to my mom," Sailors said, adding, "She probably wouldn't be too happy that I took time off of studying for my organic final to put this together instead." Sailors noted that he thinks people should vote for him because of his dedication and long-time support of the music festival. "Honestly the song sells itself, but I feel like I should win because I've been a loyal Live on the Green attendee since I was a wee sophomore...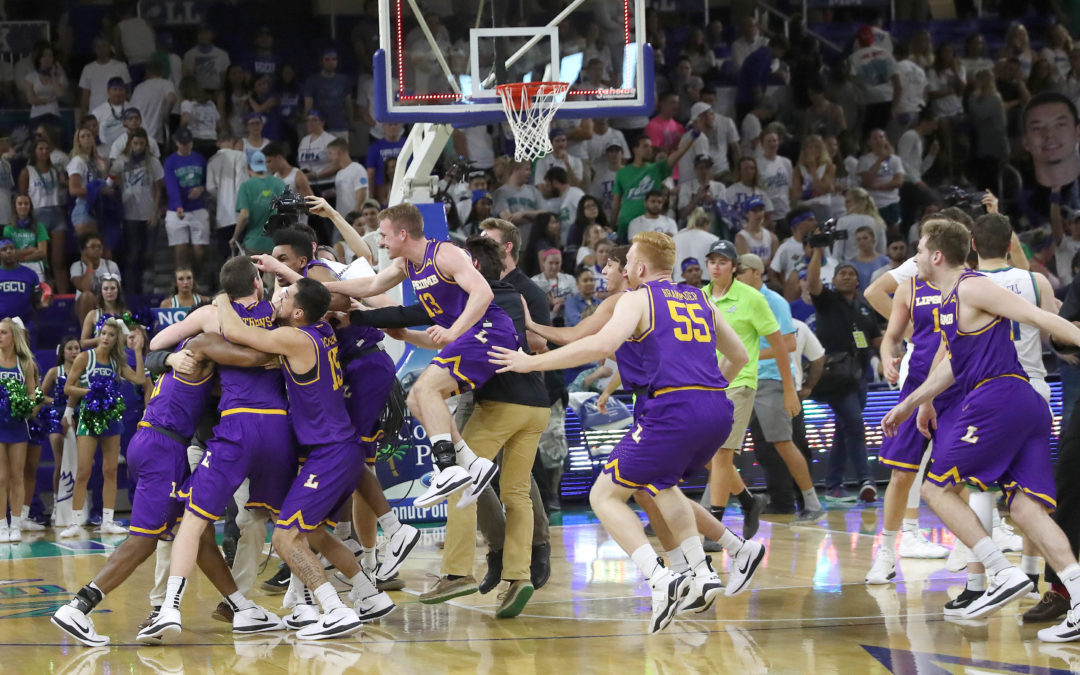 After their groundbreaking season last year, Lipscomb men's basketball team is scheduled to play the Louisville Cardinals in a paid non-conference game on December 12 at the KFC Yum Center. Lipscomb's Athletic Director Philip Hutcheson said that the basketball schedule has not been released due to contracts waiting on finalization. However, the Louisville Cardinals 2018-2019 schedule has been released and features the Bisons for a guaranteed game. "A lot of Division I schools are trying to find good competition in their non-conference schedule to play," Hutcheson said. "We were both looking for a game on the same day and worked it out." The men's basketball team has gained a lot of attention this past season after making it into the NCAA tournament for the first time in history. In playing Division I teams like North Carolina and Louisville, the players have a chance to gain exposure and show that Lipscomb is a competitive team. "They are a well-known program, and they have a great fan following," Hutcheson said. "If we can go up there and win, that would be a great promotion for our program." According to the athletic department, the reports speculating Lipscomb will receive over 250 thousand dollars for this game are inaccurate, stating that non-conference games usually range around 80-100 thousand dollars. Lipscomb Athletics is unable to release the amount of money the department is being paid. However, according to the Louisville Courier Journal report, the Cardinals will be paying a total of 270,000 to play three different non-conference games this season, including Central Arkansas and Kent State. "It not only helps basketball, but it helps...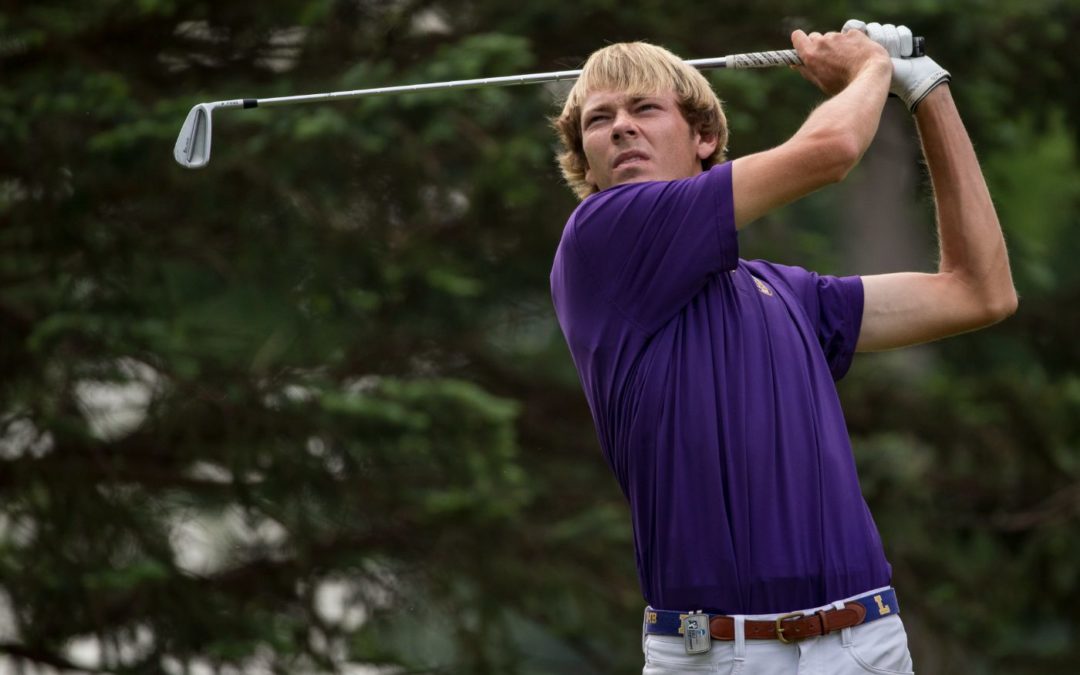 Former Lipscomb golf standout Eric Ansett hasn't taken much time to slow down following his graduation in May. The Washington native is spending the summer playing in various amateur golf tournaments, with plans of turning professional in September. "It's been a solid summer so far," Ansett said. "I've had a lot of top-20 (finishes). I feel like I'm getting better and getting close to some really high finishes." His pro timeline is still on track, as Ansett shot an 8-under 134 at Burning Tree Country Club on Monday in Decatur, Alabama. His performance qualified him for the U.S.Amateur, which is slated for Aug. 13-19 at Pebble Beach Golf Links and Spyglass Hill Golf Course in California. Ansett has missed qualifying for the U.S. Amateur by less than two strokes each of the past three years, making Monday's performance especially memorable. "It was sick," he said. "Honestly, a big reason why I stayed amateur is because I wanted one more chance to try to make the U.S. (Amateur). The second round was up and down, but I birded five of the last seven holes, and that's what got me in." Ansett said he plans to turn professional following the U.S. Amateur, which will be televised by Fox Sports 1 and FOX. Although he hasn't played in a U.S. Amateur before, he said he doesn't believe the big stage will be too much for him. "I've played in a ton of tournaments with all the best amateur golfers in the world, so this isn't a huge step up in terms of level of play," he said. "The goal is to always make match play,...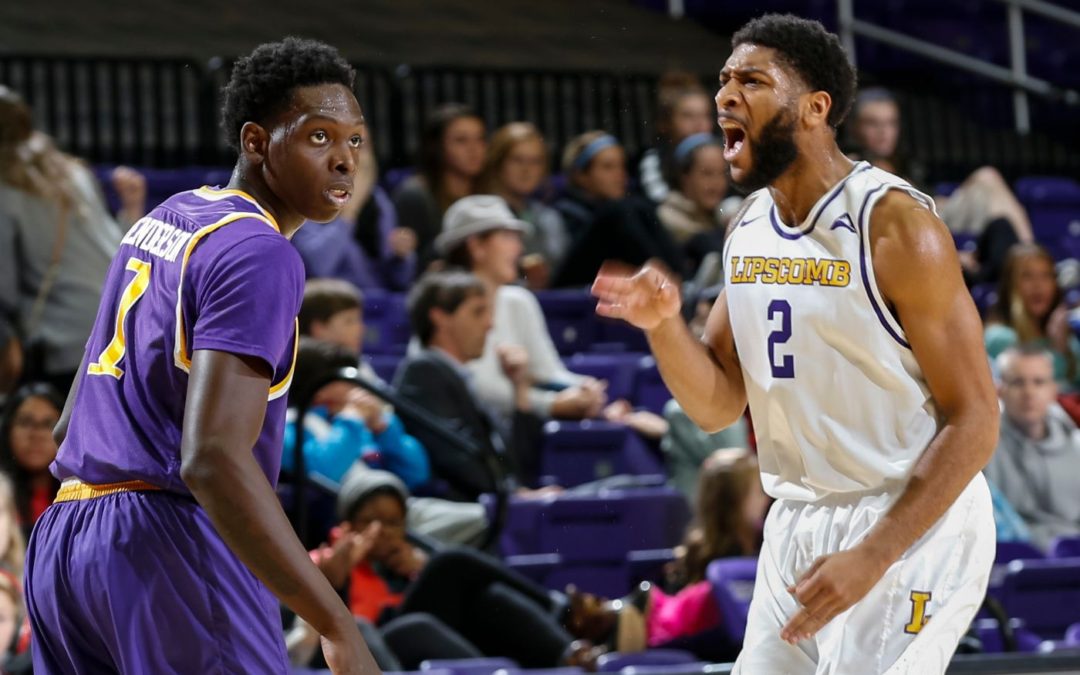 It's been nearly a year and a half since Josh Williams played his last college game, but the former Lipscomb star hasn't given up on his pro basketball dreams. BBC Arantia Larochette, a professional team in Larochette, Luxembourg, announced Tuesday that they have signed Williams for the 2018-19 season. "It's good to be back after taking a year off," Williams said. "I'm glad (BBC Arantia) felt they could go ahead and take that chance on me. The level of competition is a lot higher, but I'm going to be ready." The 6-foot-5 guard signed with Sims Basketball Agency last summer in hopes of landing a pro contract overseas. Despite some interest, Williams decided to stay at Lipscomb and complete his business degree. "It was a situation where I didn't want to start playing without closing the door on school," he said. "Obviously, I'm not going to go through all that school for no reason. Basketball was just a way to get the education." After being lightly recruited out of high school, Williams blossomed into a star for the Bisons. He started 12 games as a freshman and averaged 16.9 points per game as a sophomore in 2014-15. However, he tore his ACL in a non-conference game against Princeton in December 2015, causing him to miss the remainder of his junior season. Williams later returned for his senior year in 2016-17, averaging 13.4 points per game and helping the Bisons to a 20-13 record. He totaled 1,506 career points at Lipscomb. He kept training throughout the past year and said his ACL injury is now completely behind him. "If I would've...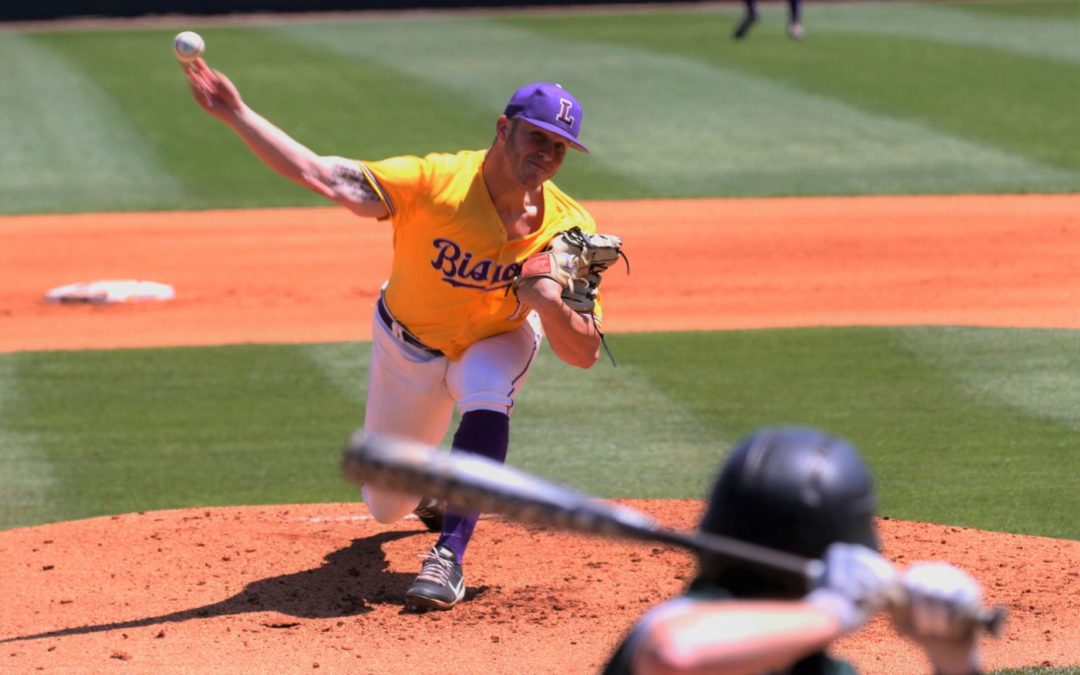 Kyle Kemp is returning to the state where his baseball career began. After spending four years at Lipscomb, the right-handed pitcher announced via Instagram Monday evening that he will finish his career at UCF as a graduate transfer. "The UCF coaching staff has the same values as they do at Lipscomb," Kemp said. "They really love their players. I'll also be two-and-a-half hours away from home instead of 12-and-a-half, so that really helps me." The Port Charlotte, Florida, native redshirted during the 2015 season while rehabbing his throwing elbow after having Tommy John surgery. He then pitched for the Bisons from 2016-18 and was honored with the team's seniors in an on-field ceremony in May. Kemp informed the Lipscomb coaching staff before the season began that he intended to finish his eligibility elsewhere. "I tried to take the most appropriate way of doing it," Kemp said. "I told (the coaches) that my grad school option at Lipscomb was a basic MBA or nothing, in terms of business. I wanted to go to a school that offered an MBA with a sports management concentration." Kemp is currently playing for the Hyannis (Mass.) Harbor Hawks of the prestigious Cape Cod League. He touts a 2.84 ERA in 6.1 innings pitched for the Hawks, who are currently in second place in the West Division with a 16-10-2 record. At age 22, he is one of the Hawks' oldest players and sees himself as a team leader. Kemp also pitched for the Cotuit Kettleers in his first Cape Cod stint in 2017. "Being a leader in a league full of guys that are...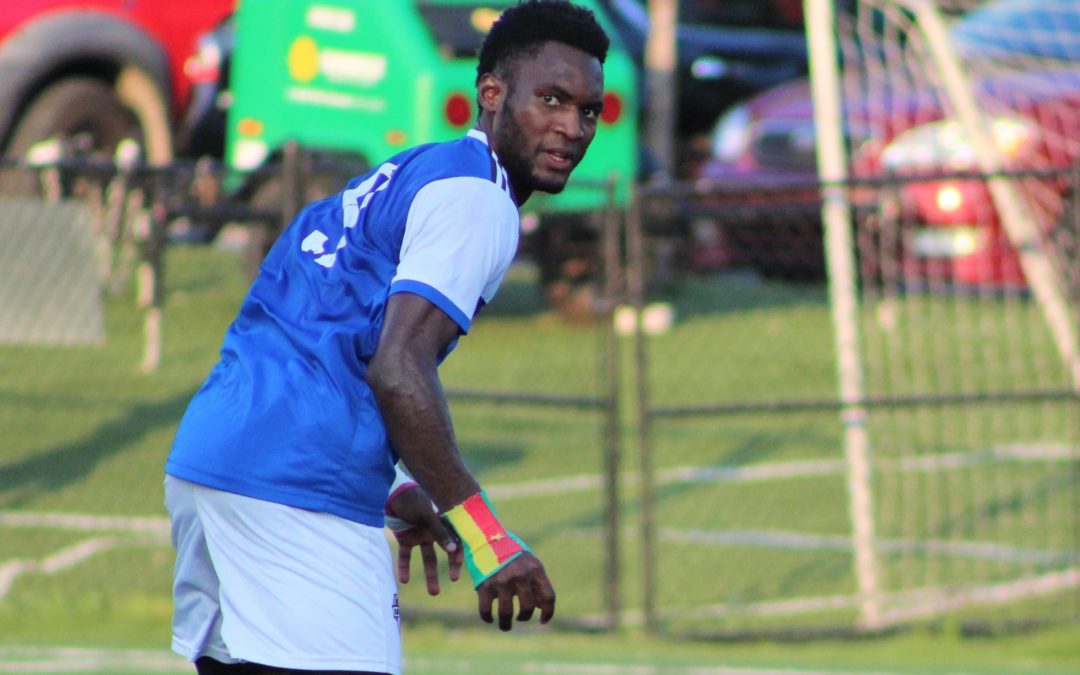 Former Lipscomb soccer standout Ivan Sakou is hoping his foot skills – not his math skills – help him get a job soon. The Cameroon native is spending the summer playing for Inter Nashville FC, a National Premier Soccer League team based at the International Indoor Soccer Complex in Antioch. He'll then return to school this fall to complete his degree in mechanical engineering. Sakou leads the team with eight goals and said he is enjoying playing in the NPSL, which is widely considered to be part of the fourth tier of American soccer. "This season has been up and down," Sakou said. "NPSL teams have a lot of guys coming in and out, and I think that's affected us a lot. But we're on an upward slope." He first landed at Western Nebraska Community College in 2014 and then transferred to VCU for the 2015 season, before playing his final two years at Lipscomb. Sakou finished his college career with 30 total goals and 14 assists, and he was named MVP of the 2017 ASUN tournament, which Lipscomb won with a 2-1 victory over Jacksonville. Not bad for a guy who came to the United States to focus on school, not soccer. "Coming from Cameroon, I didn't think I would have this many opportunities to play soccer," he said. "I came to the U.S. to study more than anything else. But I'm thankful for the opportunity to keep playing." Along with former Bison teammates Ivan Alvarado and Eduardo Reza, Sakou was a trialist for the USL's Nashville SC in a friendly match against his former Lipscomb team on...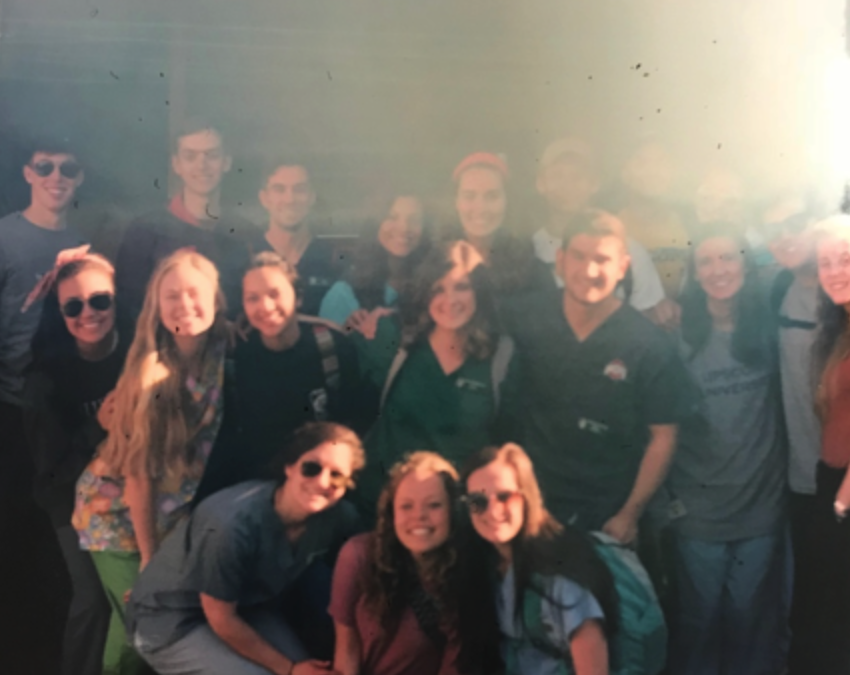 Recent graduate Ellen Butterfield recounted one of her "most fulfilling" Lipscomb experiences by sharing a daily journal and collection of images she shot on film while in Guatemala for a spring break mission trip. Read the full story...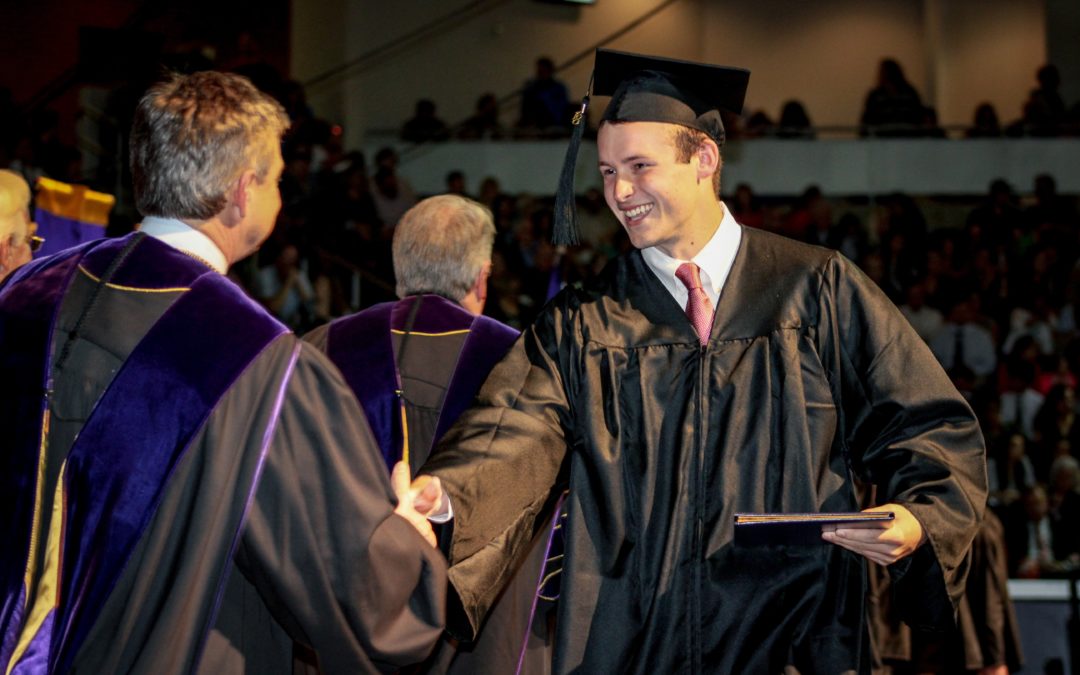 For its 127th session, Lipscomb University celebrated its newest graduates by awarding over 800 degrees, including the first contemporary music degree, in Allen Arena on Saturday afternoon. President Randy Lowry awarded the students with their diplomas and recognized three exceptional students who were graduating: Presley Russell, Tammy Brown and Jazgul Orozova. "For four years, Lipscomb wasn't just a place I would go to class and chapel; Lipscomb has become my home and my family," Orozova wrote. "I was welcomed into this community by people who have walked with me, prayed with me and mentored me. I want to go back to Moldova and invest back . . . I want to work with children who think they cannot achieve great things in life because they do not have a mom or a dad." Photos by...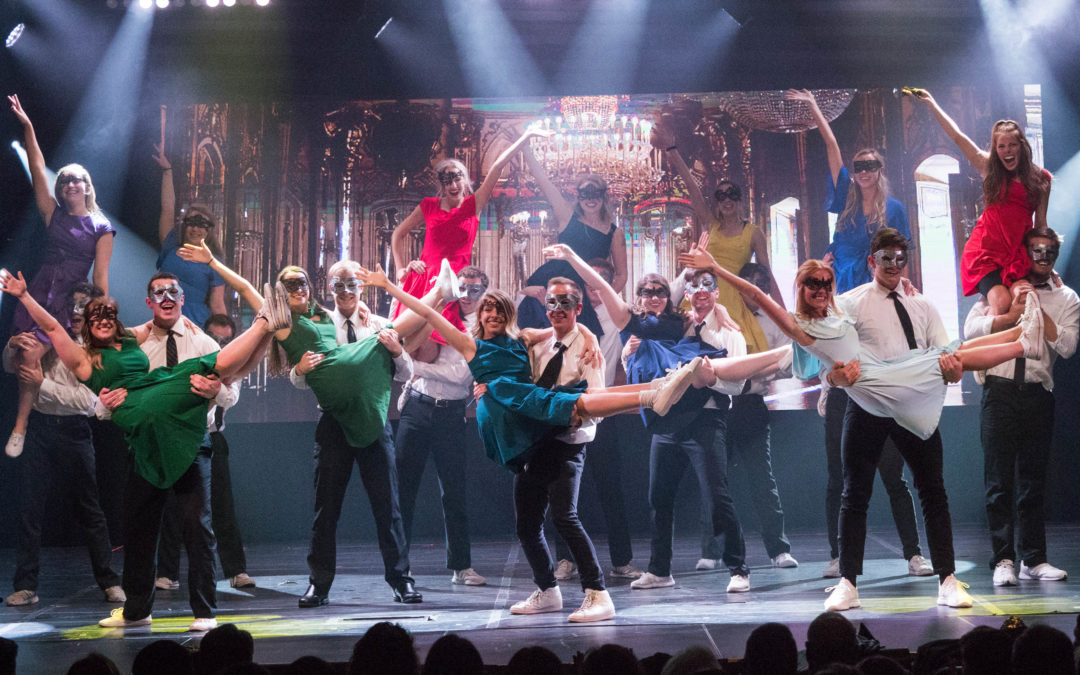 "Rise and Fall" directed by Taylor Sain is the winner of the 55th-annual Singarama Sweepstakes award. With a cast comprised of Pi Delta, Kappa Chi, Theta Psi, Phi Nu and friends, this group told the story of a Blockbuster movie rental store in Little Town, Alaska where the employees found a way to keep the store afloat despite the termination of the franchise. The ensemble was also awarded best "Theme" on Thursday and best "Vocal Performance" on Friday. Photos by Ellen Butterfield « ‹ 1 of 3 › »...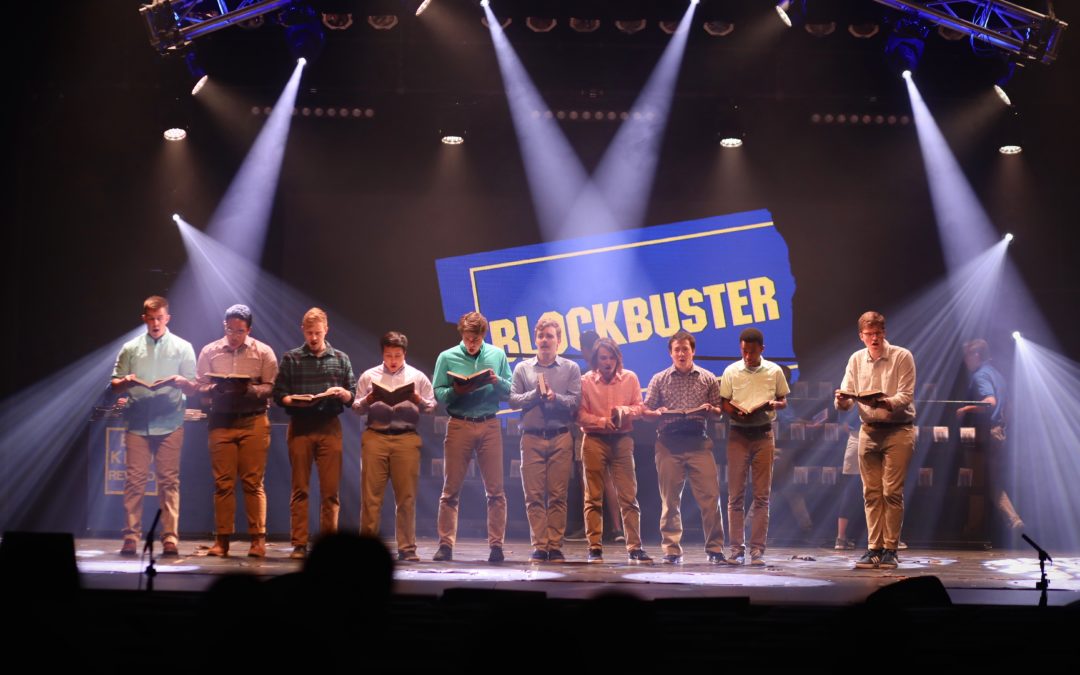 The 55th annual Lipscomb University Singarama kicked off Thursday, April 5, with performances from three hard-working groups of students. Each night, a panel of 18 judges will focus on one aspect of each group's performance and announce a winner for that category. This year's theme is "It Takes Two," and the judging for the first night was on "Theme"—which group had the best plot and successfully incorporated music into the storyline. The winner of Thursday and Friday night's performances were "Rise and Fall" directed by Taylor Sain. Director Vince Law and his show, "Name and Address" won the Saturday matinee show. « ‹ 1 of 3 › »...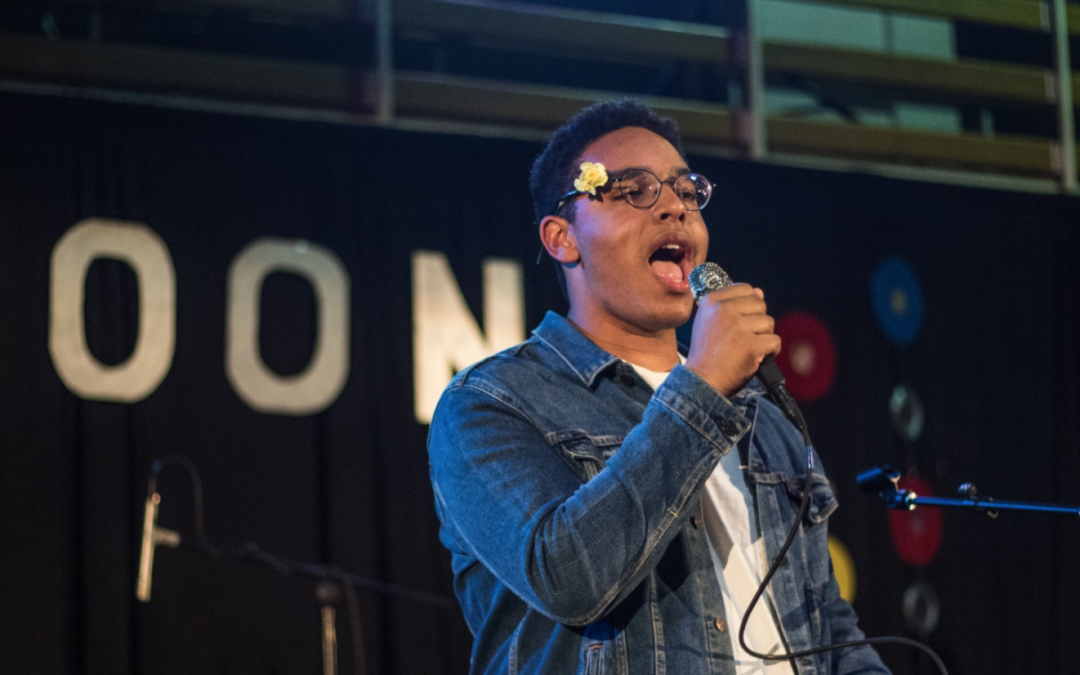 Lipscomb students raised $6,130 for inner-city Nashville kids Friday evening at Full Moon Fest, a student-led, 1950's-themed benefit concert and dance party in the Student Activity Center. "I'm really excited to support YES because I think they're doing a really great thing with the community," student Allie Chambers said. Story here by Maria Morales. Gallery by Anna Rogers. « ‹ 1 of 3 ›...