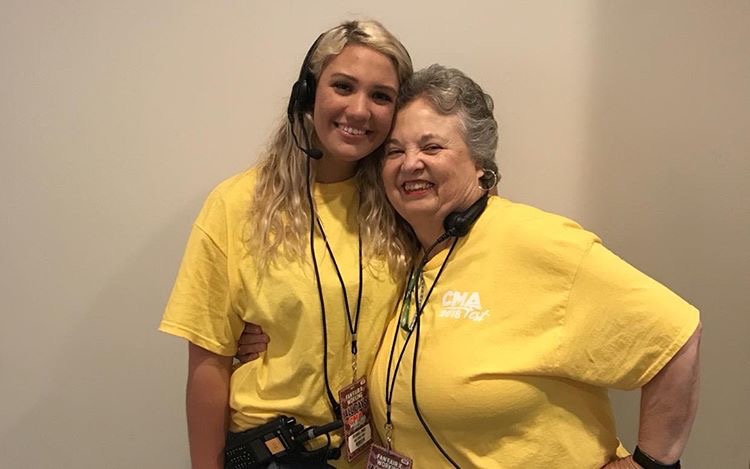 Alongside her grandma, student Veronika Jones worked with Music City Center throughout the entirety of the the CMA music festival and even found a potential career path she said she wants to pursue after graduation. The Junior International Affairs major worked the Fanfair inside Music City Center at the Radio Disney Country meet and greet. Jones was in charge of counting the fans that lined up and cutting off the line when the performers had to leave. "A lot of the times performers had somewhere to be right after they were done, like an interview or another show, so it was really fast paced," Jones said.  "I met a lot of really nice people that were really understanding if I did have to cut the line off." Jones worked closely with artists Cam, Maddie & Tae, LANCO and more. She noted that one of her favorite parts about working the CMA Fest was meeting all different kinds of people, not just the performing artists. "Everybody I worked with was awesome, and I also met a whole lot of interesting people from all over the world," Jones said. "I met these girls who all became friends through Twitter because they were all Kelsea Ballerini fans." Despite the many people she met, Jones said her favorite person she worked with was her "Gran." Jones' grandmother works for Music City Center and has worked the CMA Music Festival the past nine years. Music is a big part of Jones' family, and she spent a lot of her childhood at the Grand Ole Opry where her Gran worked as a tour guide. "If...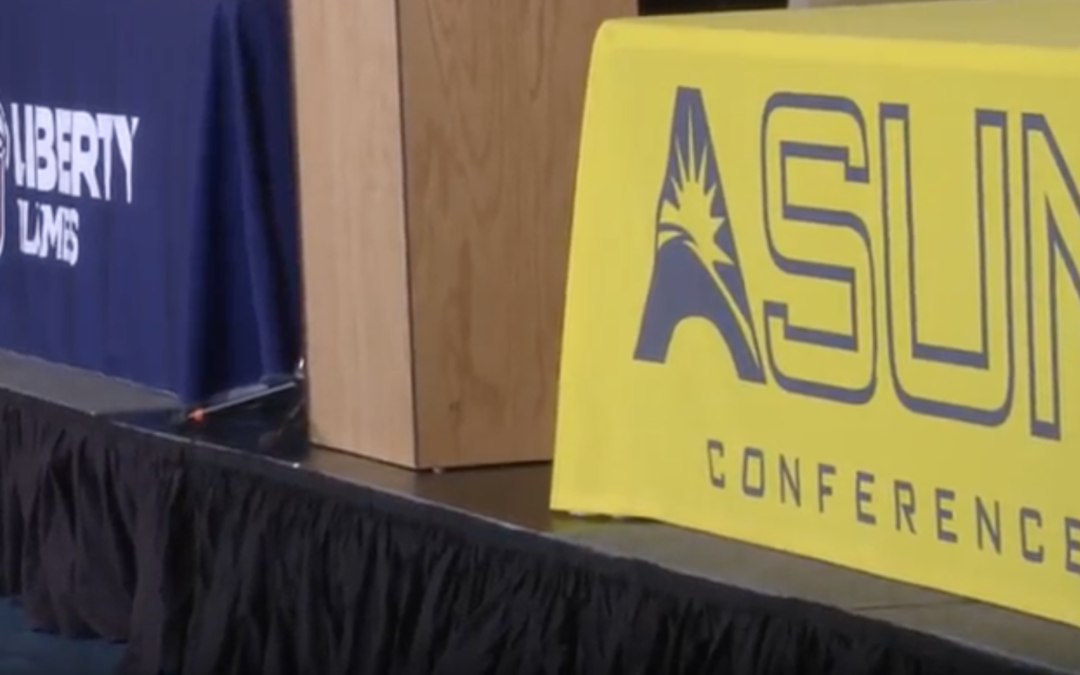 In 2013, Liberty University claimed all use of the abbreviation LU, banning Lipscomb from using it as an official logo. In 2018, Liberty and Lipscomb will face off again, though this time it will be out on the court and the field. Liberty University has officially joined Lipscomb in the Atlantic Sun conference to become it's 8th member. The school, which was formerly a part of the Big South conference, has made the swap over to the ASUN conference for the 2018-2019 season. Lipscomb, who won the ASUN Men's Basketball tournament to advance to the NCAA playoffs, has a potential rival in Liberty University. Both are Christian schools located in the South, and both appeal to the same demographics. They're similar enough that there was quite the debacle involving the use of "LU" to represent Lipscomb in 2013. "On behalf of our coaches, staff, and student-athletes, we are excited and honored to join the ASUN as our all-sports conference," said Liberty University's Director of Athletics, Ian McCaw. "Moreover, we are deeply appreciative to Commissioner Ted Gumbart, the ASUN leadership and member institutions, for this opportunity. "The ASUN footprint will allow Liberty to further extend our brand into New Jersey, Tennessee, Alabama, Georgia and Florida. These states are fertile for recruiting students and student-athletes alike who fit Liberty's mission." All of Liberty's athletics programs now in ASUN will be able to compete for any trophy awarded by ASUN for the 2018-2019 season. 17 of its 20 sports programs will join ASUN. Liberty's football team will become independent this fall, the field hockey program will stay in the Big East conference and the women's swimming...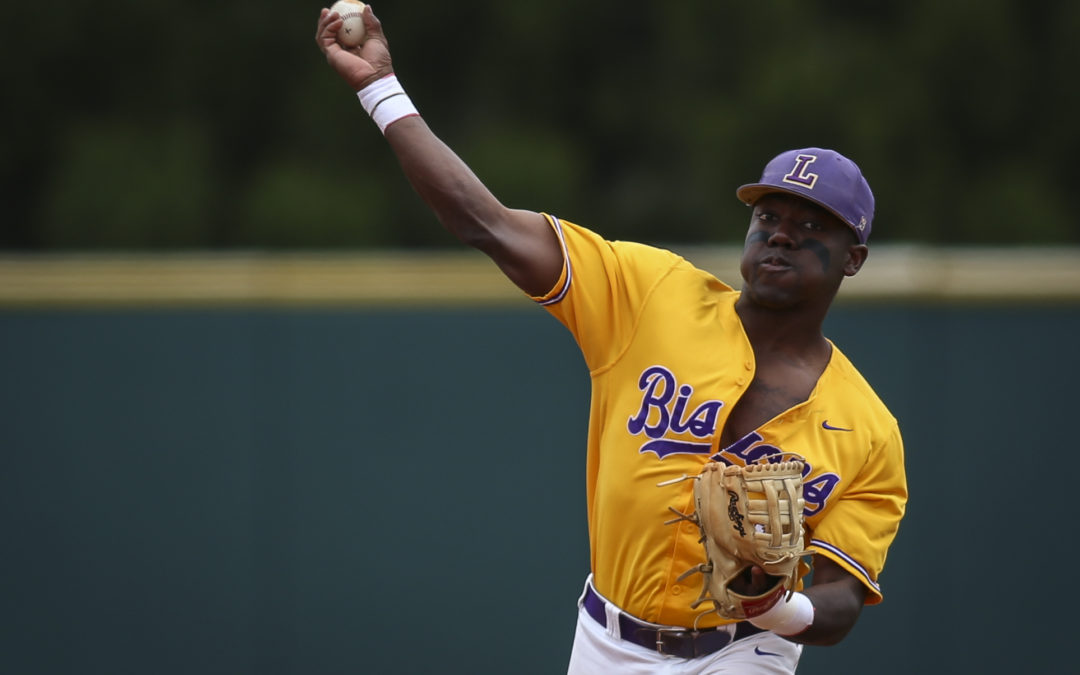 Lipscomb infielder Lee Solomon was scrolling through his Twitter feed Wednesday, looking to find out if any of his friends had been selected in the MLB Amateur Draft. Around 2 p.m. central time, the Ohio native opened his laptop to see his own name appear on the screen. The San Diego Padres had taken Solomon in the 25th round with the 741st overall pick. "It was an intense day, for sure," Solomon said. "My mom was blowing up my phone trying to see what was going on. It's a blessing to go to a great school like Lipscomb and come out with a chance to play professionally." Solomon had previously connected with Padres area scout Tyler Stubblefield, a former Kennesaw State and Padres minor league player. "I heard from some other teams, but I built a strong relationship with the Padres over the past few years," Solomon said. "I was happy to be taken by them." Solomon missed nearly three weeks of the 2018 season with a broken hamate bone in his left hand. After a minor surgery and some rest, the second basemen returned to the lineup and went on a tear at the plate. He clubbed five home runs in his final eight games to finish the season with a .286 average and 25 RBI. "Getting healthy helped me a lot," he said. "I tried not to press too much. After you're out for a while, you just want to be back out there to help the team win." Solomon ended his four-year stint at Lipscomb with 174 hits, 13 home runs, 102 RBI, 64 stolen bases and a...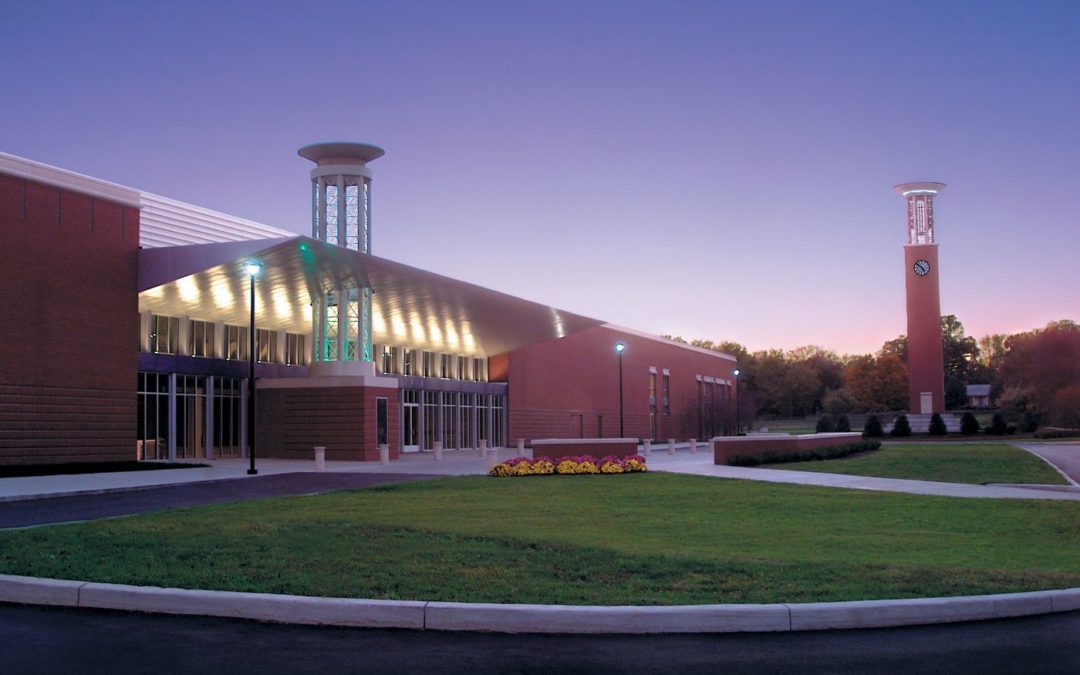 For the first time in school history in a singular academic year, three athletic programs earned national NCAA Academic Progress Rate (APR) Public Recognition Awards. The NCAA releases the APR results in May, with the Lipscomb Bisons as a whole being recognized for their high APR. In addition, the men and women's golf teams and the women's basketball team were each recognized for their outstanding academic achievement, as they were among the top 10 percent of teams in the country in the multi-year Academic Process Rate (APR) for the 2017-18 academic year. Each of these three programs secured perfect 1,000 multiyear APR scores from their scores during the 2014-15, 2015-16, 2016-17 and 2017-18 academic years. For each academic term, APR measures student-athletes eligibility and retention. All teams must reach a score of 930 to qualify for the postseason and can face penalties for low scores. Last year, men's and women's golf were honored with the Public Recognition Award, given to the top-10 percent of programs in the nation. Women's basketball has received the most APR awards, earning eight. Visit the NCAA APR's website for a complete history of Lipscomb's APRs, as well as other NCAA team reports. TEAM   2016-2017 Baseball 973 Men's Basketball 986 Men's Cross Country 989 Men's Golf 1000 Men's Soccer 982 Men's Tennis 974 Men's Track 980 Softball 996 Women's Basketball 1000 Women's Cross Country 993 Women's Golf 1000 Women's Soccer 988 Women's Tennis 973 Women's Track 990 Women's Volleyball  989 Photo courtesy of Lipscomb...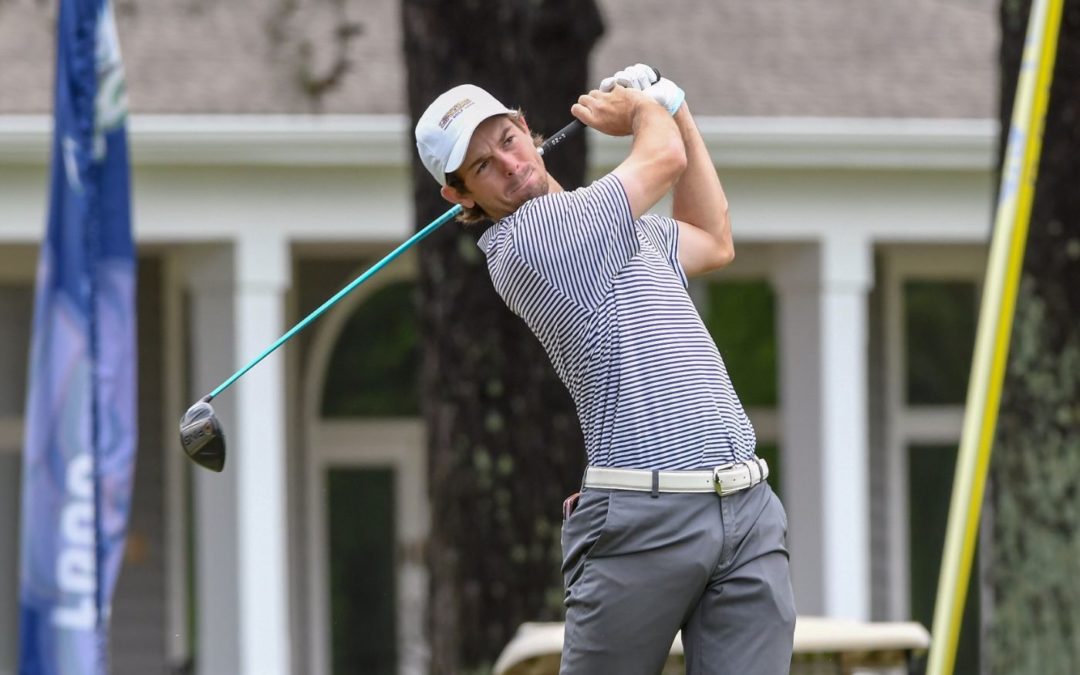 Lipscomb University's most decorated athlete in recent memory is taking his game to the next level. One day after receiving his degree during the school's graduation ceremony at Allen Arena, senior golfer Dawson Armstrong announced via Twitter that he is turning professional. "After much thought, prayer, and conversation with those around me, including (with) coach (Will) Brewer, I have decided to bypass the postseason and turn professional!" Armstrong said in the tweet. Lipscomb was left out of the NCAA tournament field that was announced Wednesday, although Armstrong had qualified as an individual by winning the ASUN crown in late April. The Bisons finished five strokes behind ASUN team champion North Florida, which is bound for an NCAA Regional in Norman, Oklahoma. "This is a very bittersweet decision as I cannot be more proud of the accomplishments and memories made at Lipscomb," Armstrong said. "I hope to make Lipscomb proud as I begin my pro golf career." Earlier last month, Armstrong told Lumination Network that he would only bypass the NCAA tournament if the Bisons failed to qualify as a team. The move allows Armstrong to begin his ambitious timeline of qualifying for next year's PGA Tour. He hopes to do so by participating in several second-tier events and potentially the Web.com Tour playoffs, which grants PGA Tour cards for the top 25 money winners in the final four events. The two-time ASUN individual champion leaves Lipscomb with numerous school records and three NCAA tournament appearances. His amateur career also included victories at the Western Amateur and the Dogwood Invitational in 2015. Armstrong will begin his professional career on Monday...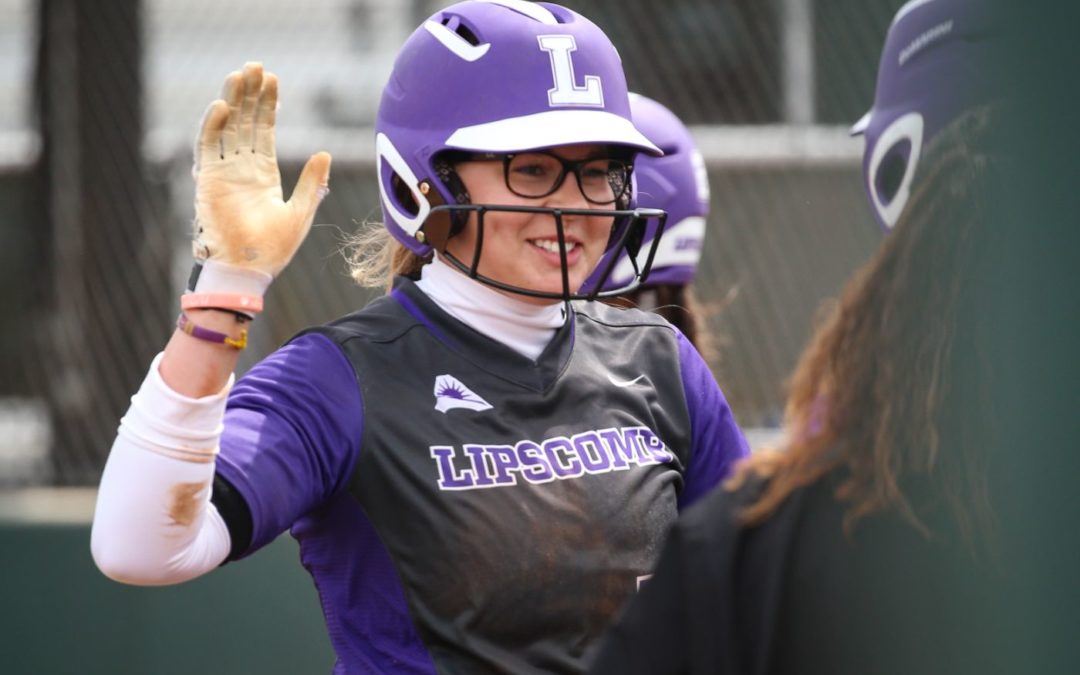 The Lady Bisons softball team toppled their red-and-blue rivals, the Belmont Bruins, in a commanding 13 – 2 win in five innings Tuesday night at Draper Diamond. "We've had some good games with them the last several years," Lipscomb coach Kristin Ryman said. "Today offensively, I thought we just took over." Jordan Fortel started the scoring for the Lady Bisons with a two-run shot over the left field wall in the bottom of the first, bringing home Graysen Gladden who lead off with a single and stole second. At the top of the second inning, the Bruins pitcher, Brooklin Lee redeemed herself with a two-run homer of her own. The redemption home run was the first of her collegiate career.   Lipscomb responded in full force at the plate in the bottom of the second. Peyton Ward was walked, stole second and advanced to third when the Bruins' catcher threw it out of reach the second baseman. Destinee Brewer was walked on the following at bat and stole second. Then, Gladden tripled to center to drive home Ward and Brewer to take back a two-run lead. Gladden made the short trip from third to home on an Abby Fenichel single. Alicia Veltri relieved Lee on the mound but proceeded to walk the next two batters, loading the bases. Caitlin Plocheck tied a bow on the second inning with three-run RBI double to right. "Anytime you punch first and the other team punches right back, you find out what you're made of," coach Ryman said of the early onslaught of offense. "And I thought we really exploded offensively." Belmont's offense...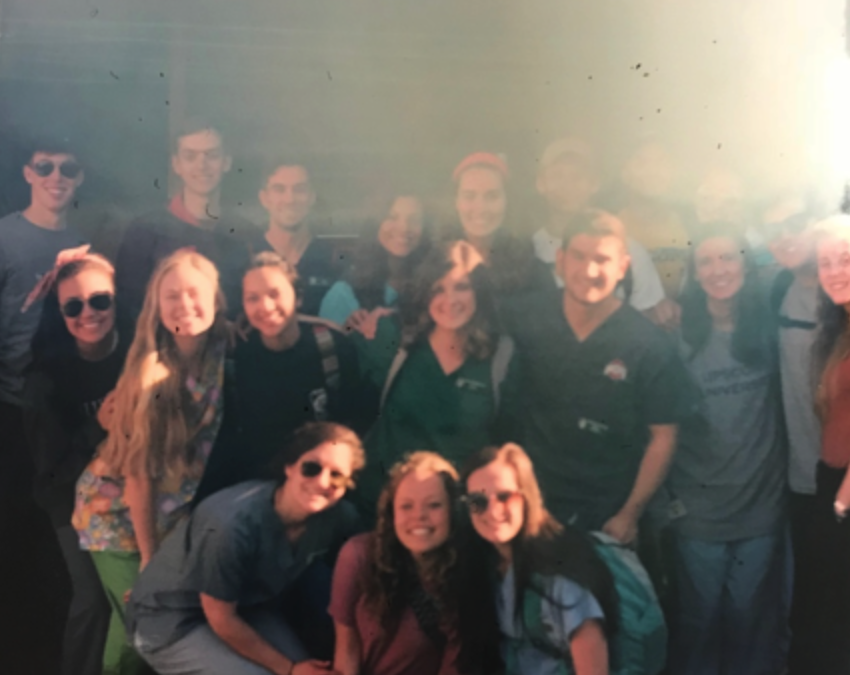 Recent graduate Ellen Butterfield recounted one of her "most fulfilling" Lipscomb experiences by sharing a daily journal and collection of images she shot on film while in Guatemala for a spring break mission trip. Read the full story...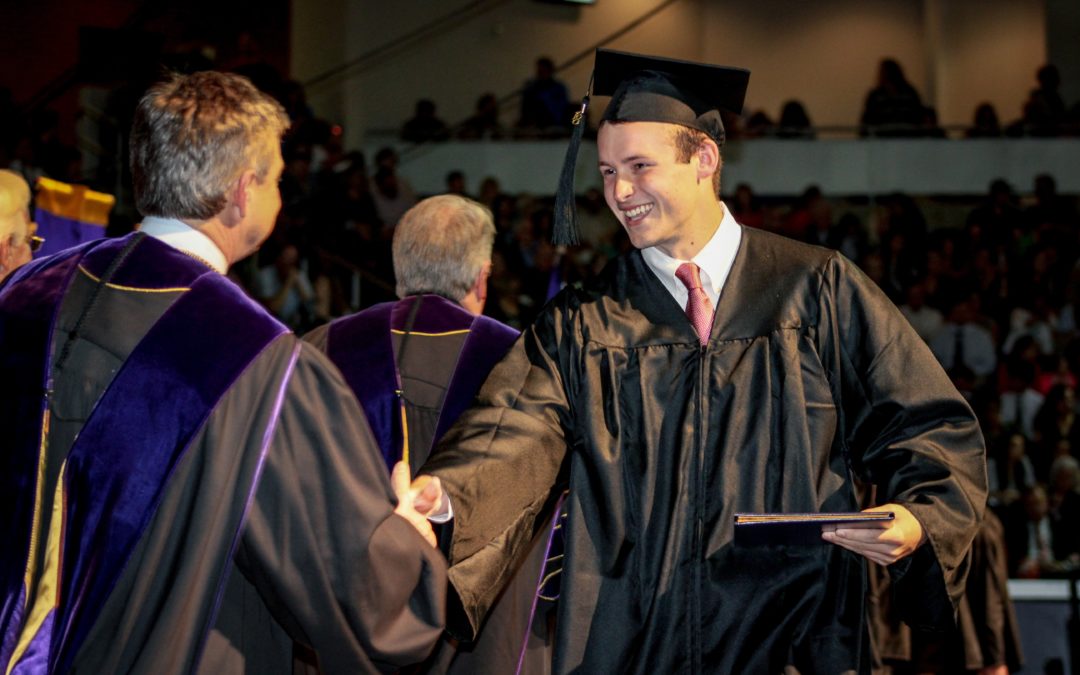 For its 127th session, Lipscomb University celebrated its newest graduates by awarding over 800 degrees, including the first contemporary music degree, in Allen Arena on Saturday afternoon. President Randy Lowry awarded the students with their diplomas and recognized three exceptional students who were graduating: Presley Russell, Tammy Brown and Jazgul Orozova. "For four years, Lipscomb wasn't just a place I would go to class and chapel; Lipscomb has become my home and my family," Orozova wrote. "I was welcomed into this community by people who have walked with me, prayed with me and mentored me. I want to go back to Moldova and invest back . . . I want to work with children who think they cannot achieve great things in life because they do not have a mom or a dad." Photos by...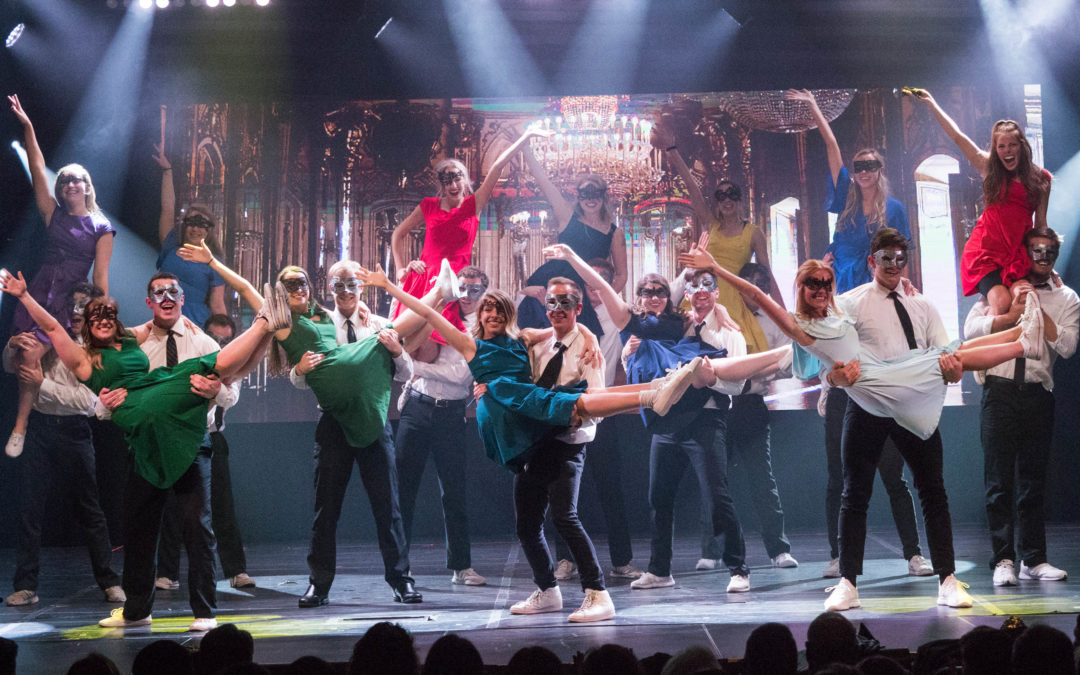 "Rise and Fall" directed by Taylor Sain is the winner of the 55th-annual Singarama Sweepstakes award. With a cast comprised of Pi Delta, Kappa Chi, Theta Psi, Phi Nu and friends, this group told the story of a Blockbuster movie rental store in Little Town, Alaska where the employees found a way to keep the store afloat despite the termination of the franchise. The ensemble was also awarded best "Theme" on Thursday and best "Vocal Performance" on Friday. Photos by Ellen Butterfield « ‹ 1 of 3 › »...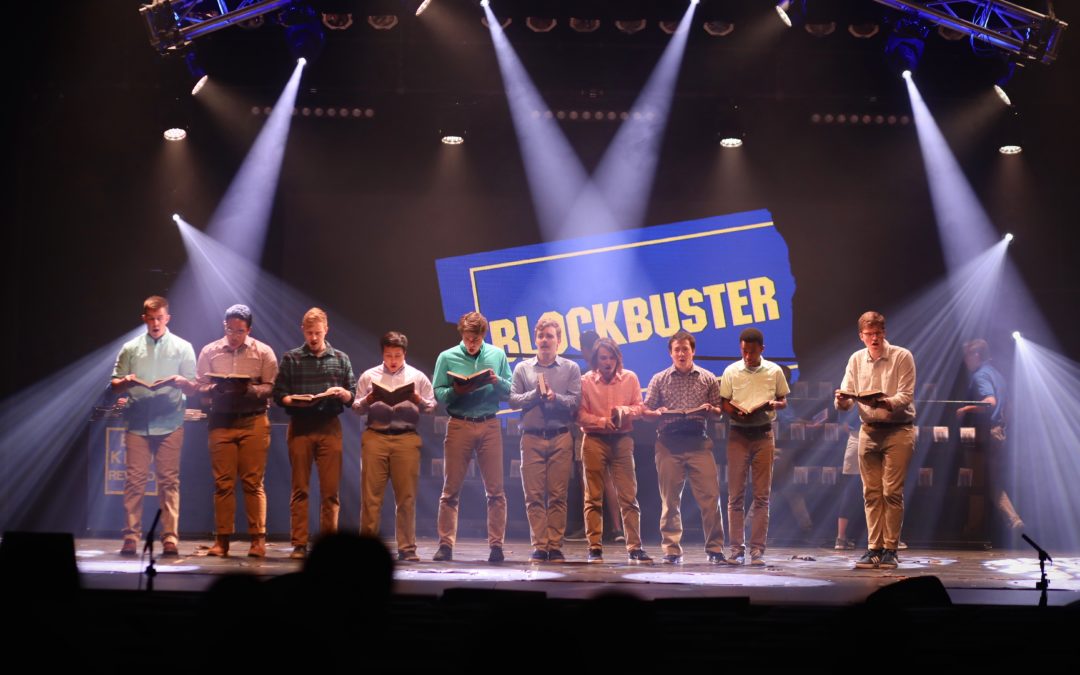 The 55th annual Lipscomb University Singarama kicked off Thursday, April 5, with performances from three hard-working groups of students. Each night, a panel of 18 judges will focus on one aspect of each group's performance and announce a winner for that category. This year's theme is "It Takes Two," and the judging for the first night was on "Theme"—which group had the best plot and successfully incorporated music into the storyline. The winner of Thursday and Friday night's performances were "Rise and Fall" directed by Taylor Sain. Director Vince Law and his show, "Name and Address" won the Saturday matinee show. « ‹ 1 of 3 › »...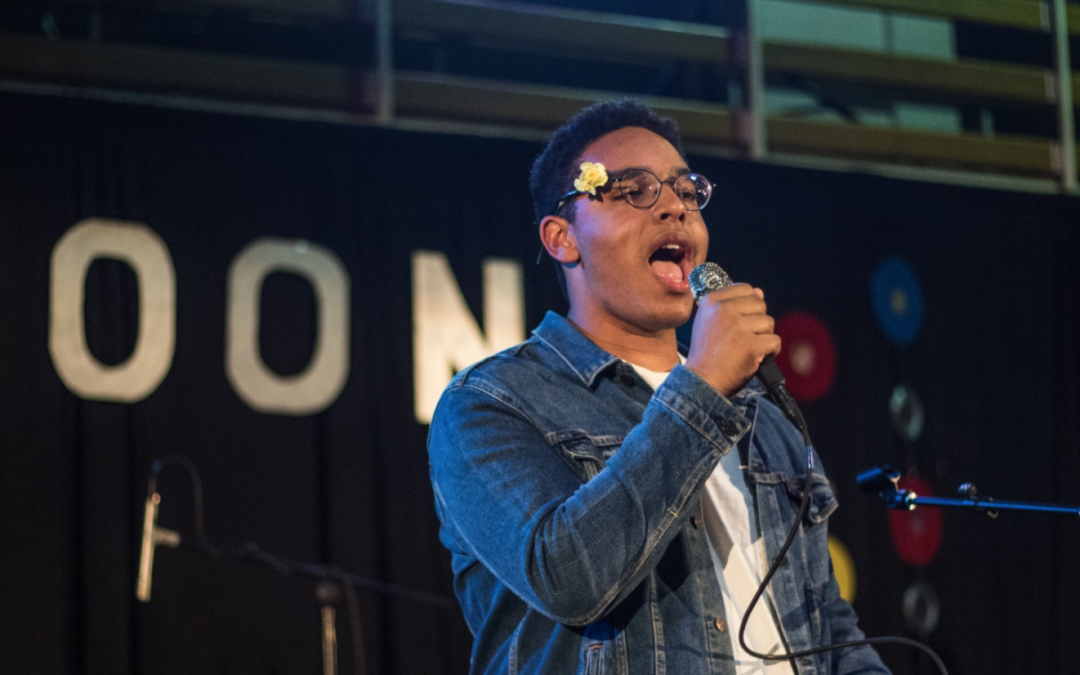 Lipscomb students raised $6,130 for inner-city Nashville kids Friday evening at Full Moon Fest, a student-led, 1950's-themed benefit concert and dance party in the Student Activity Center. "I'm really excited to support YES because I think they're doing a really great thing with the community," student Allie Chambers said. Story here by Maria Morales. Gallery by Anna Rogers. « ‹ 1 of 3 ›...