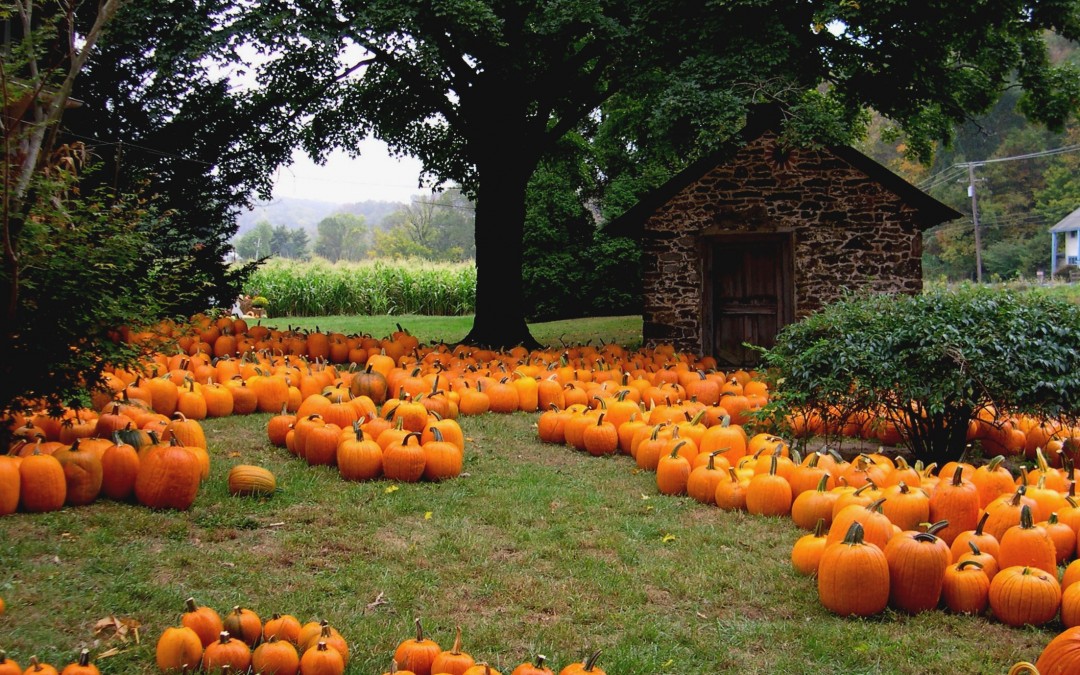 Whether you are interested in chrysanthemums, Polka dancing or the Day of the Dead — Nashville has a place for it all. A wide variety of festivals are happening in the Greater Nashville area in the month of October. Below is a list of prime, well-known locations in Nashville that offer affordable festivals and events. Cheekwood is known for it's beautiful gardens and art showcasing. This year, Cheekwood Harvest is showing off all the colors of Autumn with it's gorgeous chrysanthemums collection, cute scarecrows and a pumpkin patch that kids and kids-at-heart can buy and carve. Cheekwood Harvest will continue through Nov. 1. Along with the Harvest, Cheekwood is also hosting a "El Dia De Los Muertos" ("The Day of the Dead") event on Oct. 24. It will provide authentic Latin American food, vendors showcasing their crafts, lively music, Aztec dancing and art activities that you can take part of, such as molding your own clay skull. All are worth the $14 entry ticket. The Hermitage always has annual fall events that are a Nashville favorite. Fall Fest at the Hermitage is huge craft fair with food, refreshments and activities abound. You'll see anything from jewelry to leatherwork. There's also a community art project that uses recyclables to represent vegetables and flowers of a garden. If you miss out on the Fall Fest, the Hermitage has another event on Oct. 24: Hauntings at the Hermitage. There's a ghost tour at the mansion, along with great storytelling and hayrides. Every year since 1980, Nashville's Germantown has hosted Oktoberfest. There is Polka-dancing, tasty German food to snack on, along with a marathon...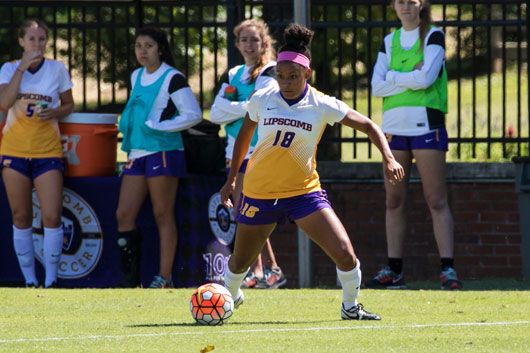 The Lipscomb (7-2-4) women's soccer team took a 2-1 victory over the USC Upstate Spartans (2-8-1) on Saturday night at the rain-soaked Lipscomb Soccer Complex. The Lady Bisons applied immense pressure from both offensive and defensive ends from the beginning, allowing No. 5 senior Alex Hickey to score a goal in the first half, assisted by No. 16 sophomore Natalie DuBoise. No. 15 sophomore Emily Rogers scored her first goal of the year. "We played really well in the first half, and I think we started the second half well, and once Upstate scored the goal, I felt we lost a little bit of our composure," said head coach Kevin O'Brien. The Spartans later replied with a goal from No. 6 senior Hailey Venable, after a drop-in intensity from the Bisons. O'Brien said the girls regained their composure and finished the match strongly in a tightly contested second half. "The game got a lot tighter and tenser, we were making mistakes that we were not making at the start and we've got to be able to manage the game better as a team," O'Brien said. "As the game gets tighter, we can't afford to panic and get frantic like we did." Up next the Lady Bisons will travel to Jacksonville to take on the Dolphins on Friday, Oct. 9 at 6 p.m. Photo courtesy of Lipscomb...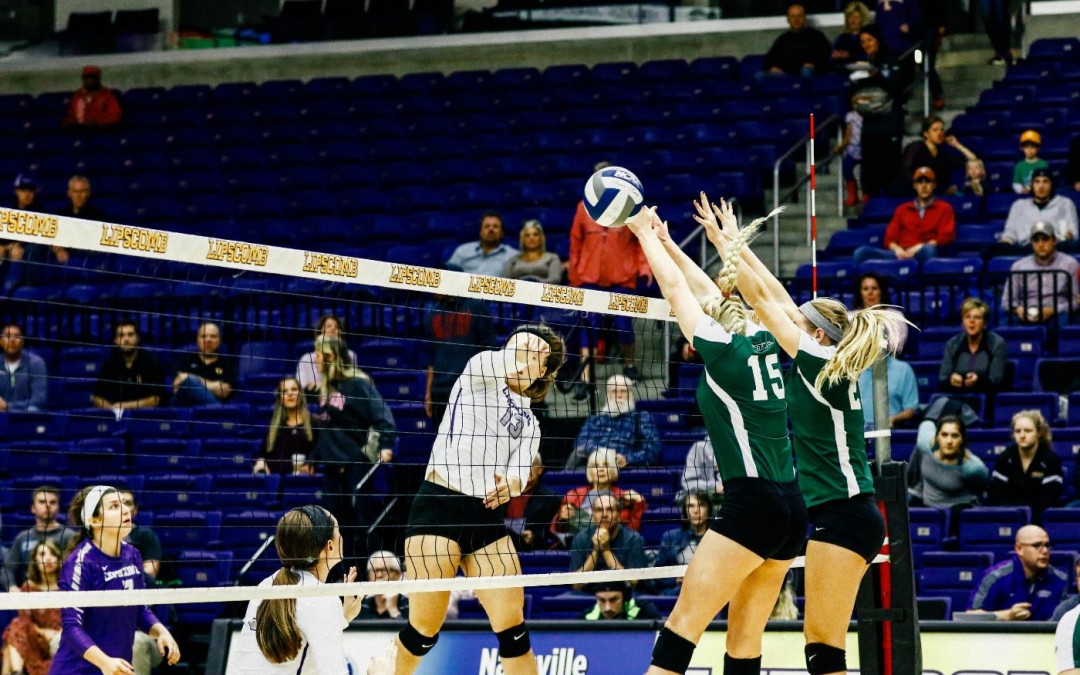 The Lady Bisons defeated the Stetson Hatters 3-0 in the first Atlantic Sun Conference home match Friday night in Allen Arena. Lipscomb won set one 25-18, set two 25-19 and set three 25-11. "The focus of our girls was fantastic from the very first point," Lipscomb coach Brandon Rosenthal said, according to Lipscomb Athletics. "We have seen it in practice. We saw it Tuesday night [in a loss to Western Kentucky]." Right side senior Brittnay Estes and outside hitter freshman Lauren Anderson performed effectively with 11 kills a piece. Libero sophomore Brittany Thomas had a match-high 16 digs. Freshmen Hannah Hutcheson, Carli Anderson and Marcella Emmanuelli debuted in their first home match, with kills from both Hutcheson and Anderson. "I think we frustrated Stetson early," Rosenthal said. "From there, and really in set two, we did a fantastic job of picking up balls. Everything they threw our way we were on it. I told them to go out and play their game and they did." The Lady Bisons will return to Allen Arena Sunday afternoon to play Florida Gulf Coast University in an A-Sun match. Photo courtesy of Lipscomb...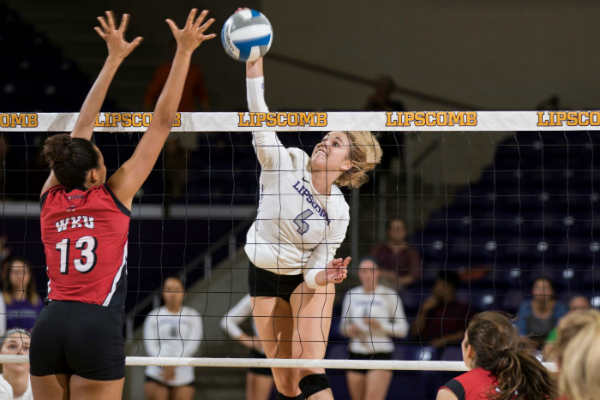 The Lipscomb volleyball team fell to Western Kentucky Tuesday night with a 3-0 score in Allen Arena.  WKU won set one 25-22, set two 25-17 and set three 25-18. "Western Kentucky did not make a huge amount of errors," head coach Brandon Rosenthal said. "I didn't think we executed on our opportunities, which is important when facing a good quality opponent." Rosenthal said he hopes they will be able to take advantage of each opportunity during the Atlantic Sun competition. Senior Brittnay Estes and redshirt senior Jewell Dobson led the Bisons in kills for the entire game. This has been a consistent pattern for the Lipscomb volleyball team throughout the season. "The plays by Jewell and Brittnay have been great," Rosenthal said. "They are trusting their natural ability and using the information we are giving to them." Western Kentucky holds a 16-2 record for the season and remains 26th in the conference while the Bisons ended a three-match win streak and are 8-7 overall. "When we make the schedule we are not sure how a team is going to pan out when we face them," he said. "Our goal is to focus on one match at a time." The Lipscomb volleyball team will face Stetson this Friday night at 6:30 p.m. in Allen Arena. Photo courtesy of Lipscomb...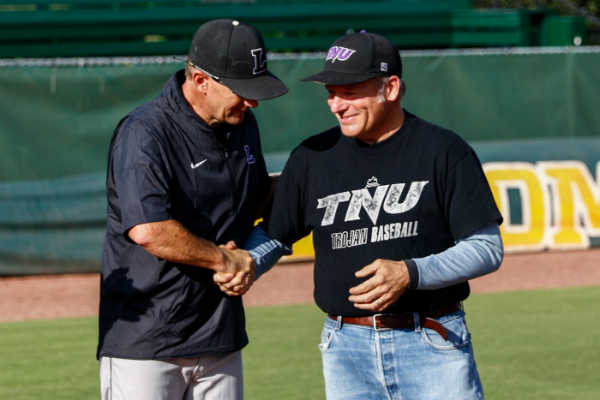 During an afternoon baseball practice Sept. 20, head coach Jeff Forehand was informed of his pending induction into the Trevecca Sports Hall of Fame in the spring of 2016. Trevecca's sports information director Greg Ruff, previous athletic director Alan Smith and a few former players watched the Bisons practice from the audience before Ruff informed Forehand of this accomplishment. According to Forehand, he first thought assistant and Trevecca alumni coach Brad Coone was getting recognized.  "It was just a cool honor and I was shocked," Forehand said. The Hall of Fame recognizes athletes and coaches who have made exceptional contributions to the field of athletics. When considering coaches for induction, their career record, length of tenure, number of all-conference, all-region, all-american and scholar-athletes, as well as the impact they have made on the school is taken into consideration. "My coaching style has always been about the players – how they are as people on and off the field," Forehand said.  During his time coaching at Trevecca, Forehand won 211 baseball games, won the 2005 Trans-South Championship regular season, and had 10 NAIA All-American athletes. Forehand joined former Trojans basketball standout Mariska Reed Harris, volleyball player Katie Carter Douglas and softball player Brittiany Johnson Tate in the 2016 Hall of Fame Class. The induction will take place in the spring. Photo courtesy of Lipscomb...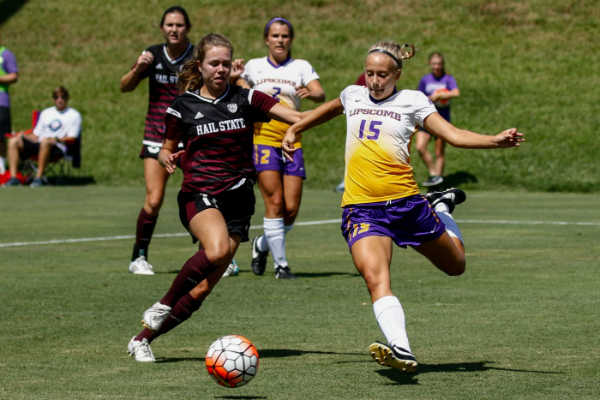 Lipscomb women's soccer (4-2-3) fell 2-0 against the Mississippi State Bulldogs Sunday afternoon at the Lipscomb Soccer Complex. Mississippi State scored the first goal of the game in the 20th minute by Shelby Jordan. Mallory Eubanks assisted the goal. The Bulldogs scored the second goal of the game in the 37th minute by Kennadi Corbin with an assist from Morgan Mills. "Mississippi State has strong athletes," head coach Kevin O'Brien said. "Their athletes took it upon themselves to do special things, which led to the outcome of the game." Only two goals were scored during the entirety of the game. Lipscomb gave up both scores in the first half and managed to stop the Bulldogs from scoring in the second half of the game. Usual Lipscomb starters sophomore Jade Abarca and junior Carolyn Springsteen were out with injuries, as well as several other players, giving the Bisons a short-handed squad for the game. "You learn a lot about yourselves every game," O'Brien said. "Sometimes you have to play tough games to get weaknesses exposed." The Lady Bisons host a tournament this upcoming weekend. On Thursday evening, the Bisons take on Akron at 7 p.m. and on Saturday they play Western Carolina at 7 p.m. Photo courtesy of Lipscomb...
Tokens presented "Reason to Sing," a variety show put on by Lipscomb's Lee  Camp, in Collins Alumni Auditorium on Sept. 22. The show featured special guests All Sons & Daughters, Sandra McCracken and Lipscomb's own The Arcadian Wild. Photos by Ben Davis and Erin Turner « ‹ 1 of 2 ›...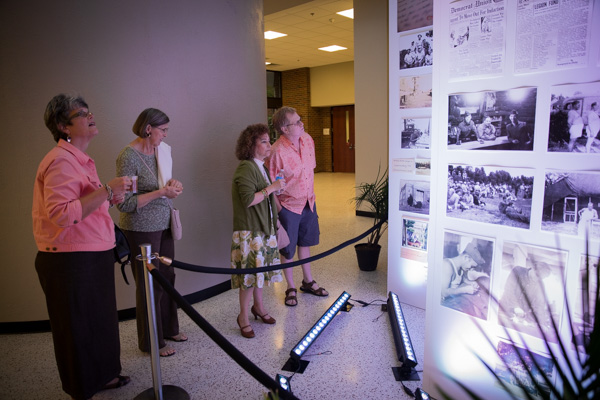 Lipscomb University's Beaman Library presented "From Foe to Friend: War Time Encounters Create Lasting Friendships" on Thursday, Sept. 10, in the Swang Business Center. This event was held to celebrate the 70th anniversary of the end of World War II and share stories from a forgotten chapter of Tennessee's history. Around 400 German POW letters were found stuffed in a Corn Flakes box tucked in a closet in a Lawrenceburg home for decades. These letters are filled with experiences of prisoners of war who were sent to Tennessee during World War II. The letters were donated to Lipscomb's Beaman Library this year and Lipscomb German professor Charlie McVey researched and translated the letters. Photos by Erin Turner...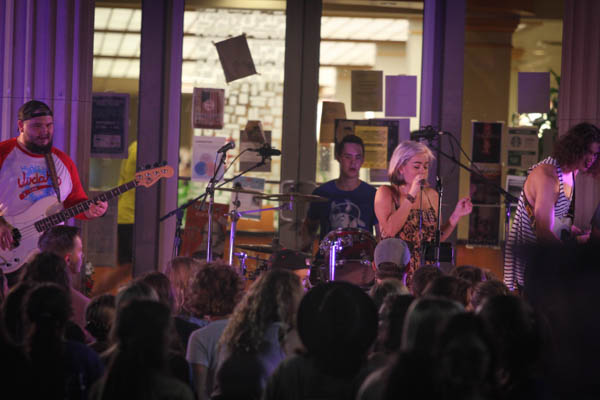 SAB hosted its first block party in Bison Square which included the band Rainey, formed of Lipscomb students. Photos by Ben...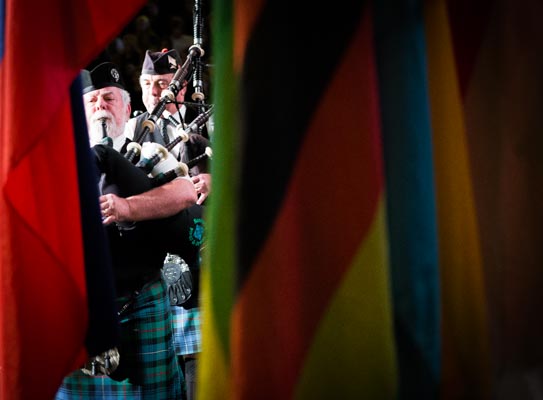 Lipscomb University's President's Convocation took place on Sept. 1, 2015 in Allen Arena, celebrating the start of the 125th academic year. Undergraduate and graduate students from the University and middle and high school students from the Academy were joined by faculty for the celebration. Photos by Erin...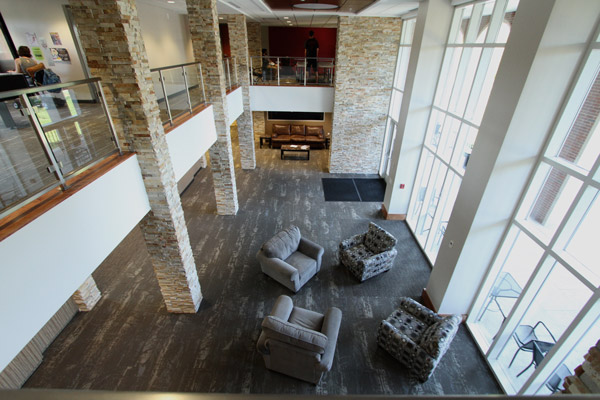 Lipscomb men's residence hall High Rise received a 92-day, $7.5 million renovation this summer. The new hall includes an upgraded HVAC system, new lighting, power and plumbing, additional common areas on upper floors and new finishes and furnishings. Photos by Ben...