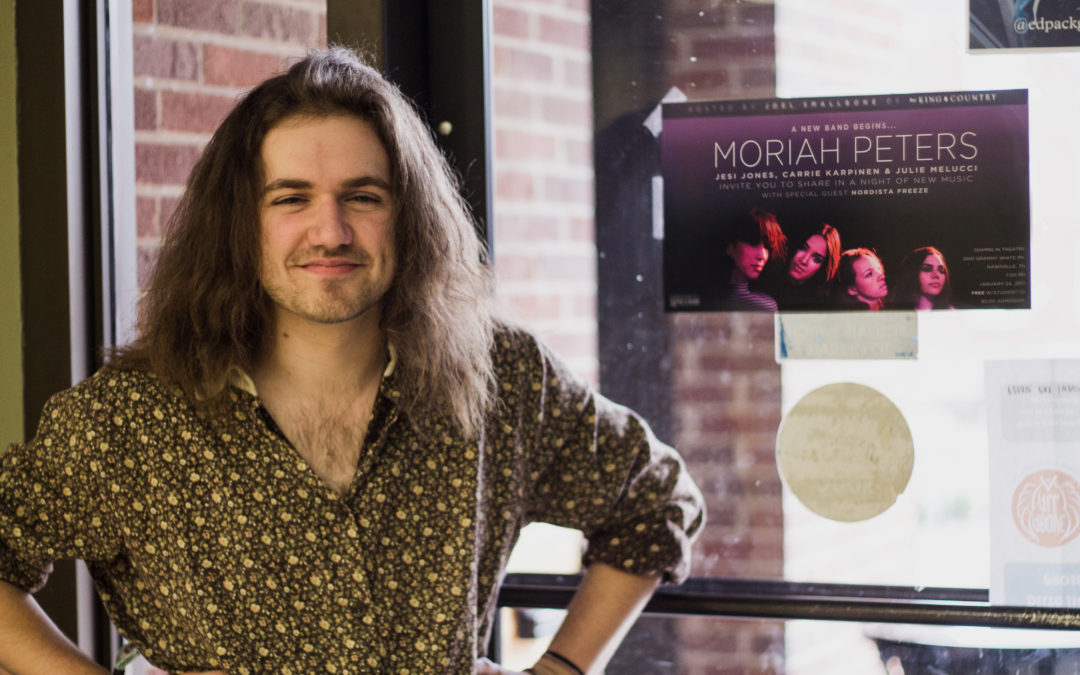 Sophomore contemporary music major Nordista Freeze has not been silent about his big plans for the spring semester. Freeze, who has been making waves in Nashville's up-and-coming music community, has been performing in various venues across Tennessee's capital and touring across the country, bringing his music into the homes of friends he has made at Lipscomb. His next performance is set for this Tuesday at 7:00 p.m. in Shamblin Theatre, as he opens for Christian artist Moriah Peters. Mid-December, Freeze was asked to represent Lipscomb on tour with for King and Country, a band whose tour the university sponsored. "What that meant for us was that they could send a representative," Freeze said. "We could set up a booth with information about Lipscomb, specifically the College of Entertainment and the Arts. Right before intermission, I'd go up and say a minute about Lipscomb to the crowd." Freeze, a performer who was used to crowds, said he was still slightly intimidated by the large audiences. "I was pretty nervous. I can get up and shake my hips, you know, I can get up and dance around and be myself. But when I knew that Lipscomb was putting in a lot of time and effort sending me to do this, it's just hard to be genuine when you're just promoting a school. No one knows who you are, they're just like, 'I'm here to see a show,' and you're like, 'Hey guys, have you heard of Lipscomb?'" Though Freeze spent most of his time on tour with the tech crew, he had an all-access pass. He got to know the Australian brothers...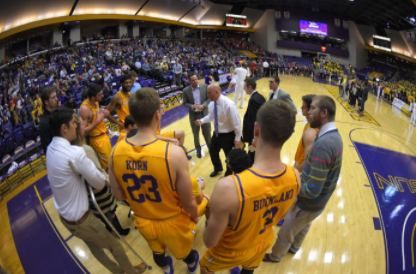 The Lipscomb men's basketball team (11-11, 3-2 ASUN) fell short of a second half comeback as it was unable to slow the roll of the North Florida Ospreys (9-13, 4-1 ASUN). Things weren't looking good for the Bisons right off the bat in the jam-packed arena as UNF jumped ahead 18-7 only six minutes into the first half. The Ospreys continued to dominate the half with their speed and ability to spread out the floor as they extended their lead to 14 after nine minutes of play. "I thought North Florida was the aggressor early," Lipscomb head coach Casey Alexander said. "They played inspired and with great confidence, and because of it, they got out to a good lead. We were a little rattled, and they defended us well. It took as a long time to respond." Josh Williams kept the Bisons alive by leading the way with 16 points in the first half, but the team was plagued with foul trouble in the first half, causing Lipscomb to pull players from the bench earlier than expected. North Florida's Dallas Moore showed why he is the defending ASUN Player of the Year as he exploded in the first half, scoring 14 points consecutively and finishing the half with 20 points. The Bisons continued to fight their way back into the game although they were just 35 percent from the field and 5-of-22 on the court. The Ospreys controlled the first half offensively and defensively by spreading out the Lipscomb offense and forcing them to take quick and off-balance shots. The Bisons struggled to get second shots, and before you...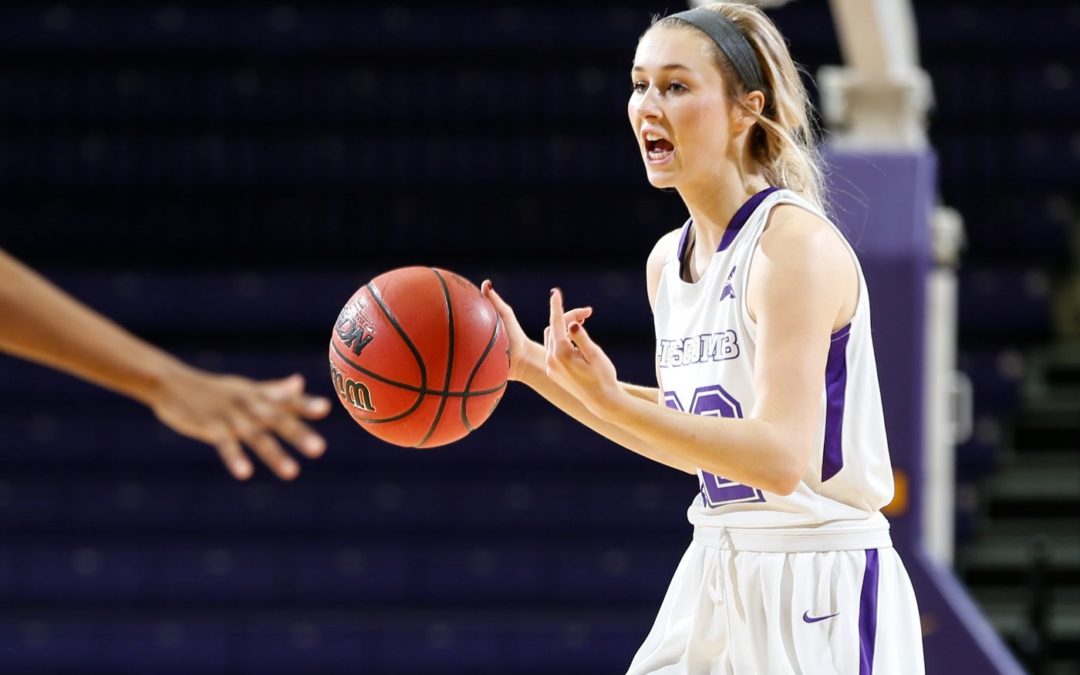 Things are looking up for the Lady Bisons as they grabbed their first ASUN victory against North Florida in UNF Arena Saturday afternoon. In a tight game with 16 lead-changes, junior Loren Cagle took matters into her own hands as she sliced through the lane with a couple of seconds remaining in the final quarter and nailed a game-winning layup to clinch the victory 60-58. The game was tied at 58, and the Lady Bisons were without their two leading scorers due to foul trouble. This game-winner gave Lipscomb a much-needed boost after a slow start to the season. The last time the Lady Bisons defeated an ASUN team was in 2015 against North Florida. Lipscomb started off the game strong, jumping ahead 14-11 in the first quarter. Shooting only 27% from the field, the Bisons hit some shots that had not been falling in previous games. The Lady Bisons were able to stretch out the Ospreys defense and play to their strengths, utilizing the fast-breaks they were given. Despite UNF's height advantage, athleticism and length, the Lady Bison's did an excellent job of sticking to their fundamentals and blocking out. The second quarter brought on a drought for Lipscomb. In addition to an almost scoreless quarter, Lipscomb was plagued by careless turnovers. This lapse in play allowed UNF to jump ahead 24-14. Coach Brown must have said something at the half that woke the women up because they came out hot in the third quarter. Alex Banks, who led with 22 points, broke the shooting-slump and fired in back-to-back threes that gave Lipscomb a spark. Banks was 4-4...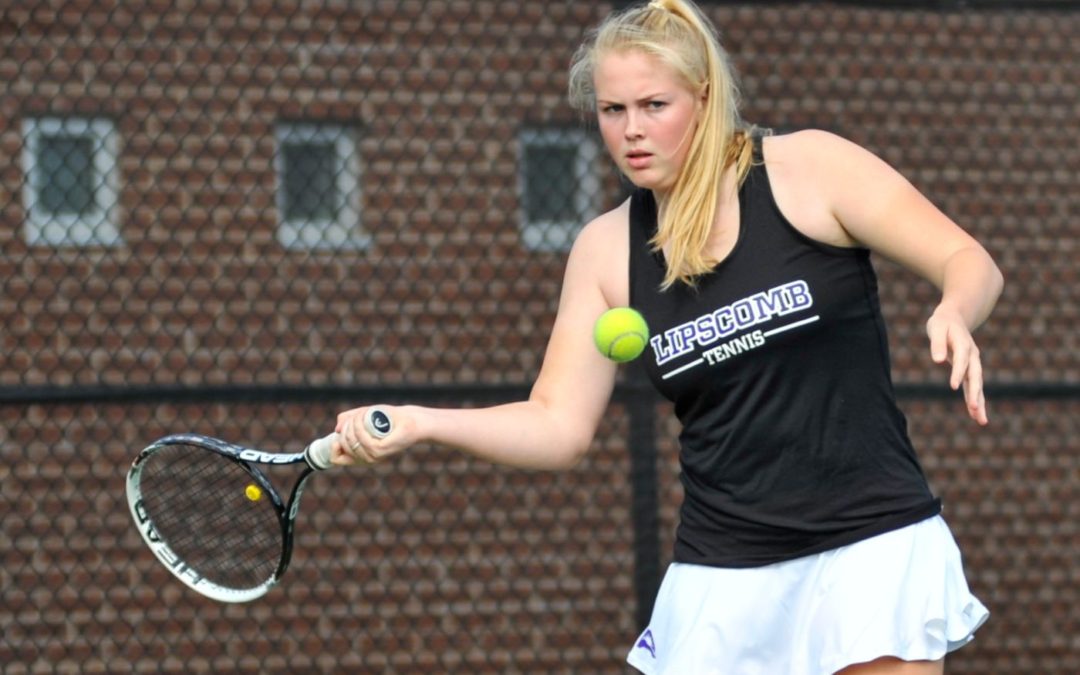 The Lipscomb women's tennis team kicked off their much-anticipated season Friday evening at the Whitworth Tennis Center against University of Alabama at Birmingham. The Lady Bisons fought hard in an epic clash between the Blazers, but they eventually went down 4-3. Still, with only six girls competing for Lipscomb due to injuries, the team showed no hesitance on the court. Bison's Vika Dzyuba and Denise Buberl edged out UAB's Parbis Kianoush and Marlene Herrman with a 6-4 win. Maddie Brooks and Thabile Tshatedi also had no trouble dispatching their opponents Hana Sisirak and Reghan Lynch 6-3, despite Hannah Gamage and Jaclyn Findlay's losing 6-4. The Lady Bisons continued with the momentum into the singles rubber with Brooks and Tshatedi winning both their matches giving Lipscomb a 3-0 lead. The rest of the singles matches did not go as smoothly with Buberl and Gamage both losing in 6-4, 6-1 and 6-3, 6-2. Lipscomb's number one player Dzyuba was forced to retire against her opponent at 7-6, 2-6, 3-4, leaving the score at three matches a piece. It was all up to Findlay as the match fell on her shoulders who was ousted 1-6, 7-5, and 6-4 against the Blazers Natalie Voss. "We had a very good chance of winning," sophmore Findlay said. "We got a little unlucky, but we all fought really hard. It was close, and I'll be back ready for our next match." The team's loss will be the least of Head Coach Jamie Aid's worries as they prepare for Sunday's match against MTSU. The Lady Bisons will travel to Murfreesboro on Sunday at 12 p.m. to take on MTSU's...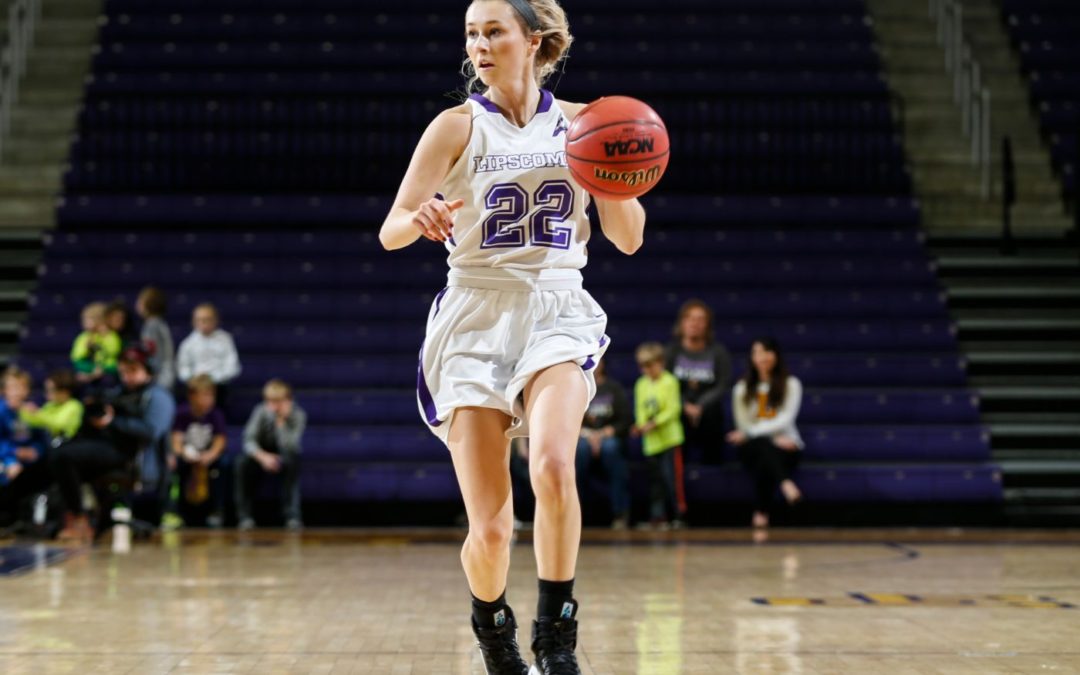 Lipscomb's Lady Bisons (3-15) lost their fifth game in a row 91-66 to the Stetson Hatters (14-4) Monday night in Allen Arena. The Lady Bisons have now lost 12 of their last 14 games. After trailing 48-26 at halftime, Lipscomb outscored Stetson by 10 in the 3rd quarter to cut the lead to 12. However, that was the closest the team would get in the second half as Stetson would out-score Lipscomb 29-16 in the 4th quarter. "We played great in the 3rd quarter, but defensively the 4th quarter killed us," Head Coach Greg Brown said. "I applaud our team's effort, but our execution has to be a whole lot better defensively." For Lipscomb, junior guard Loren Cagle was the lone highlight as she flirted with a triple-double. She finished with nine points, eight rebounds and 11 assists. "Loren really filled up the stat sheet for our team, and she provided a much needed spark for our team," Brown noted. This isn't the first time the Lady Bisons have lost by a lot. The are ranked 343 out of 345 teams with a -22.9 scoring margin. Stetson was led by guard Brianti Saunders, as she led all players with 24 points. This wasn't Saunders first successful game against Lipscomb. In her eight career games against Lipscomb, she averaged 23.7 points per game, including three 30-point games. Stetson's forward, Sarah Sagerer, had a huge impact on the game by blocking shot after shot. She came into the game as the 7th best shot blocker in the nation, and her four blocks against the Lady Bisons moved her up to 5th in the...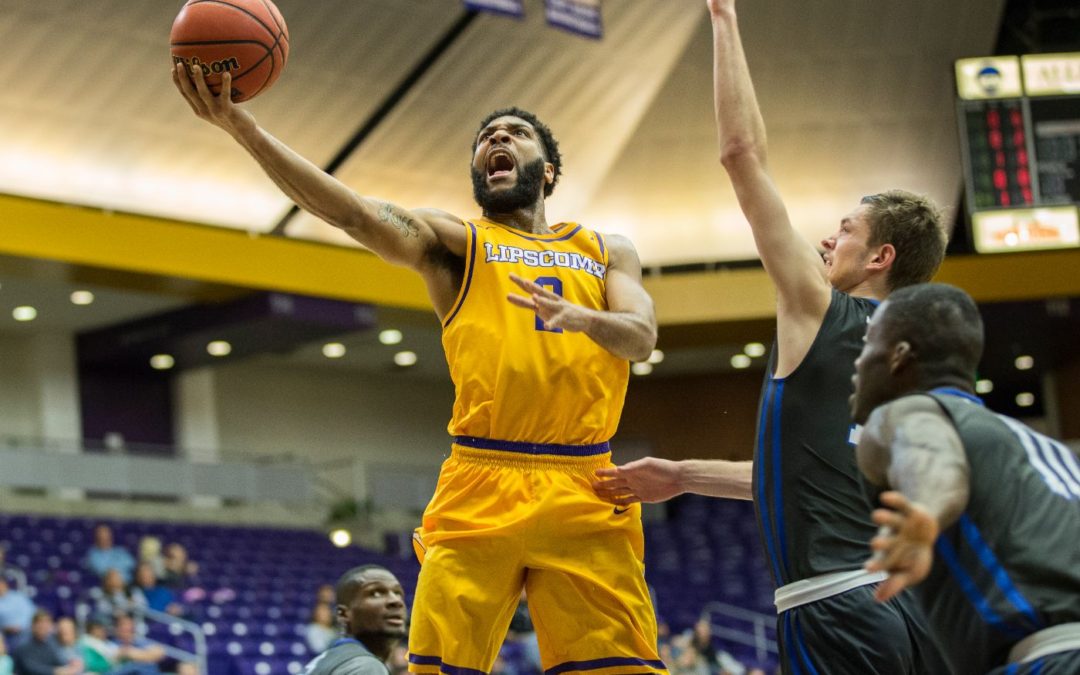 It was a battle of conference unbeatens, and it lived up to the hype, as the Lipscomb men's basketball team (10-10, 2-1) took on the Florida Gulf Coast Eagles (14-5, 3-0). The Bisons fought back from two double-digit deficits in both halves but ultimately fell 84-80.    Early on the Eagles dominated with their length and athleticism, getting deflections and forcing turnovers. They led the game 21-14. Christian Terrell and Demetris Morant led FGCU as they had 17 of the first 27 points. Both finished with double-figures, 15 and 14 points, respectively. For Lipscomb, sophomore Garrison Mathews led the way for the Bisons, with 10 points in the first half. However, the Bisons found themselves down 34-23 with less than six minutes remaining in the first half. The Bisons then found their stride and sprinted out to end the half on a 16-6 run to tie the game at 40 going into halftime. The run was fueled by Mathews, along with senior Josh Williams and a huge and-one opportunity converted by freshman Michael Buckland. "I was very pleased with their effort," head coach Casey Alexander said. "I thought we played hard enough to win, and the desire was there." Lipscomb took its first lead with a Williams three-pointer early in the second half, 43-42. The Eagles and Bisons traded baskets and the lead for the next few minutes. FGCU eventually used a 7-0 midway through the second half and took a nine-point lead thanks to Zach Johnson, who finished with 23 points. FGCU broke the game open after going back-and-forth with Lipscomb after its big run. The lead got...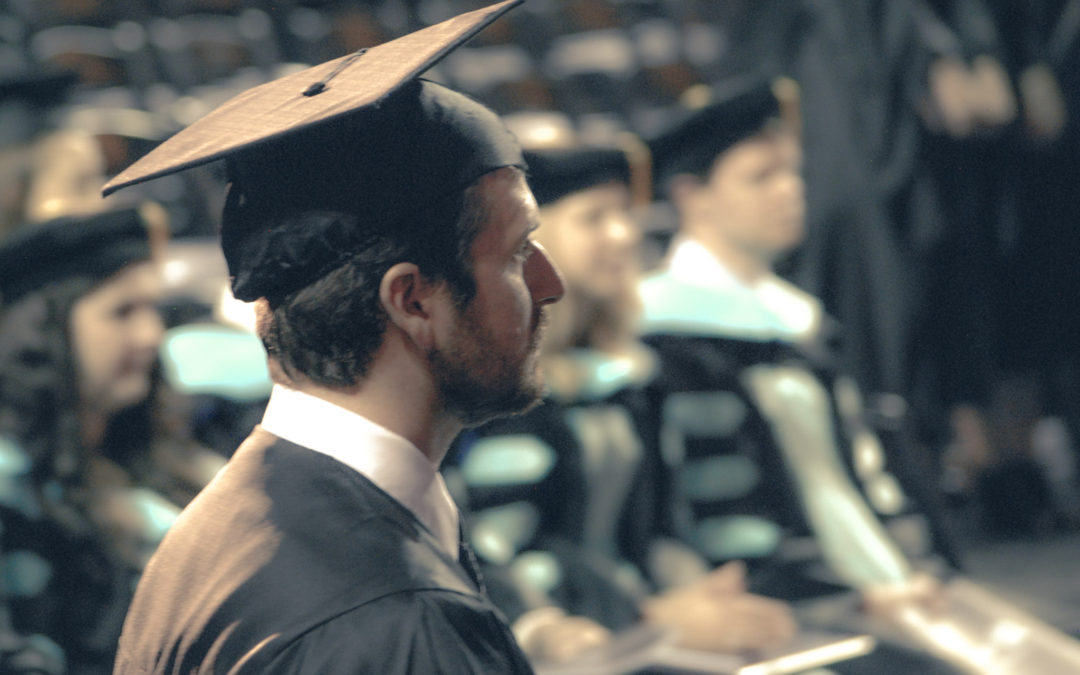 Lipscomb recognized its graduates and commemorated its 125th anniversary at the 2016 December graduation on Saturday afternoon in Allen Arena. In addition to the typical parts of graduation such as the awarding of diplomas, the singing of the alma mater and the Tolling of the Bell, a special guest speaker — David Lipscomb himself — showed up to help observe the monumental anniversary. "This is a very special graduation, as we're recognizing a special year in our history at Lipscomb," Provost Craig Bledsoe said. Over 400 students participated in the ceremony....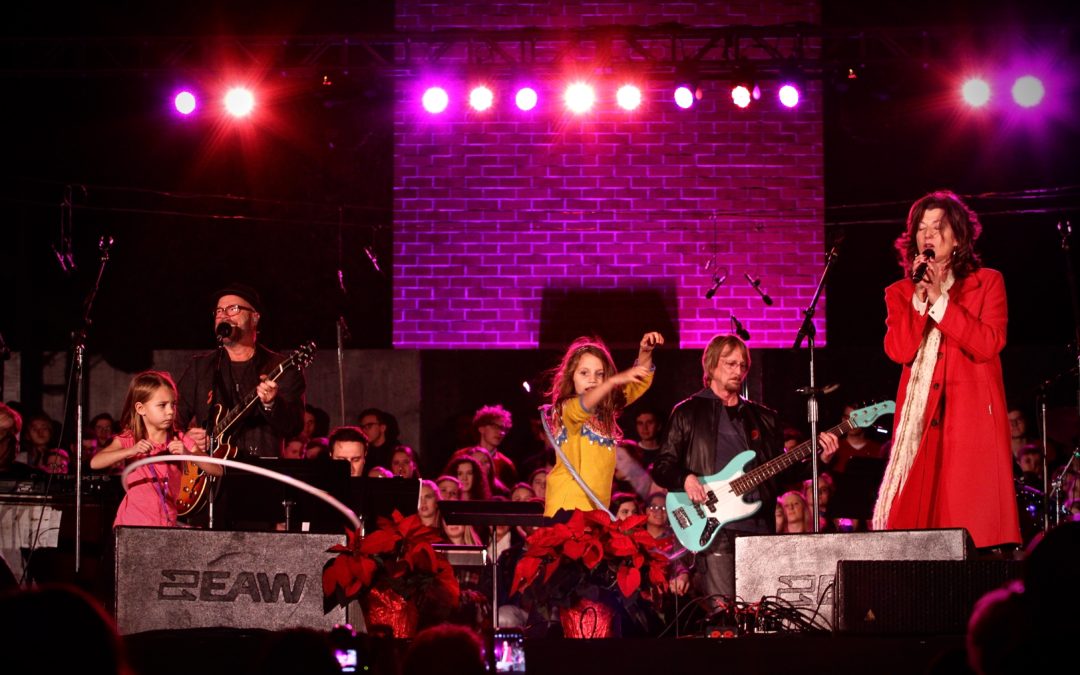 Despite a threat of rain, Lipscomb's 12th annual Lighting of the Green carried on and gave back to students, faculty and the community by spreading some holiday cheer in front of the Bell Tower Tuesday night. Before the concert began, there was a "Christmas Marketplace" inside Allen Arena, complete with vendors, holiday treats and photo opportunities with Mr. and Mrs. Claus. Amy Grant hosted the event, which featured special guest artists and choir students from the university and Lipscomb Academy. The night concluded with the traditional lighting of the tree outside of Allen Arena. Photos by Ben Davis and Charissa...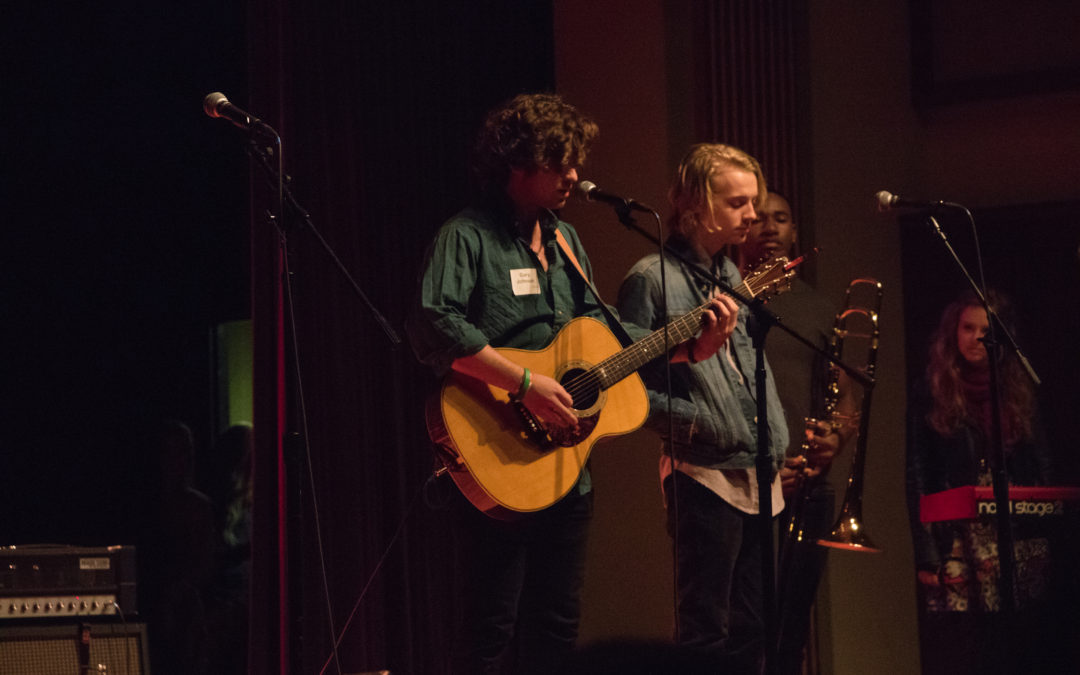 The Contemporary Music Program is a fairly new department. Since its start just last year, the department has nearly tripled in size. Because of this, the department split into three ensembles to perform their fall concerts on different days in different locations. The first group performed Nov. 7 in the Flatt Amphitheater. They showcased a lot of talent from the freshmen new to the program. The second group's performance took place Monday night on the steps of Collins Alumni Auditorium. The final group performed in the Collins Auditorium Thursday night. All of the students thought it went extremely well. "It went better than we were all thinking," sophomore Jacalyn Thompson said. "You do these things with all this adrenaline thinking about all the things you have to do, but as soon as you're on stage, everyone comes together with the same mindset that we're gonna make this the best show that we can." Photos by Anna Rogers « ‹ 1 of 2 ›...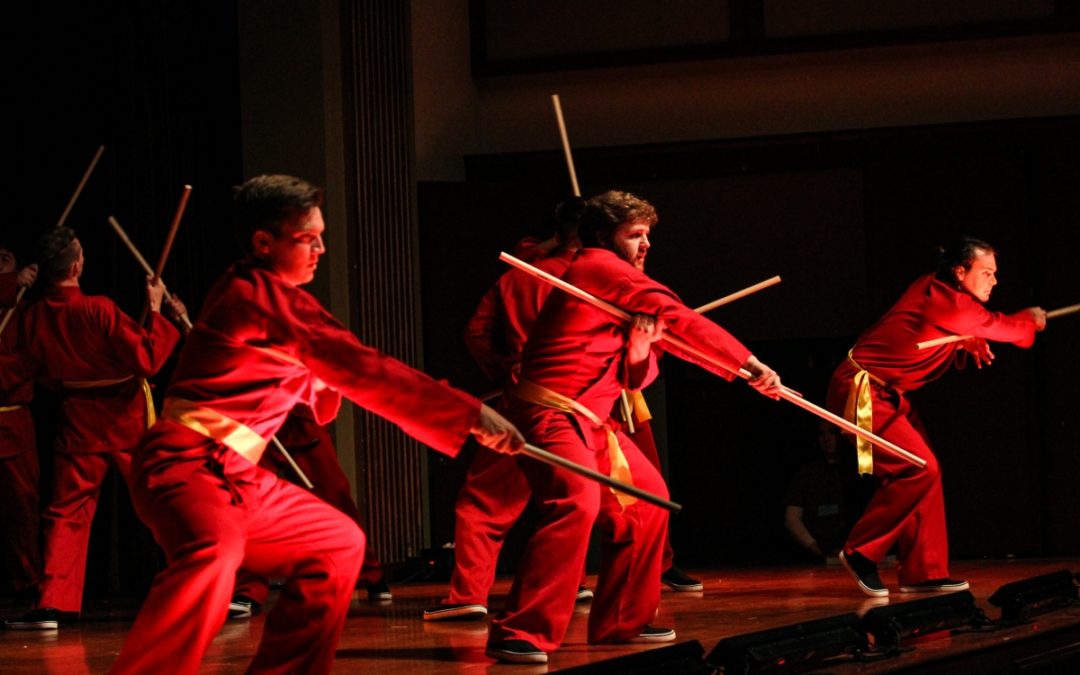 Teams ranging from Phi Nu's pageant girls to Delta Omega's marching band performed at 2016's Stomp Fest, but ultimately Theta Psi's monks took home the win Saturday night in Collins Alumni Auditorium. The seventh annual event featured men and women's social clubs on campus performing an approximately 10 minute, student-choreographed stomp routine. Men's social club Sigma Iota Delta received second place for its caveman-inspired stomp, and women's social club Pi Delta received third place with its flight-attendant theme. Photos by Becca Risley « ‹ 1 of 3 ›...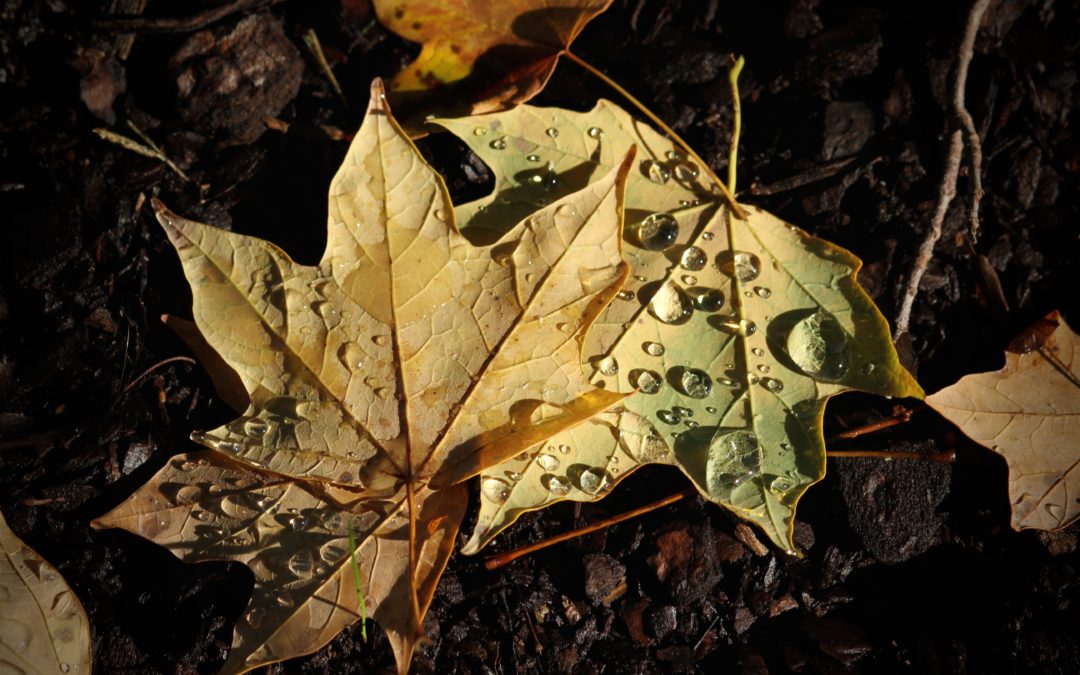 As November opens, Lipscomb's campus melts into beautiful hues of red, orange and yellow. Leaves scatter across campus, and smells of autumn fill the air. Lumination's Ben Davis captured the vibrant colors of the fall semester. Photos by Ben Davis...