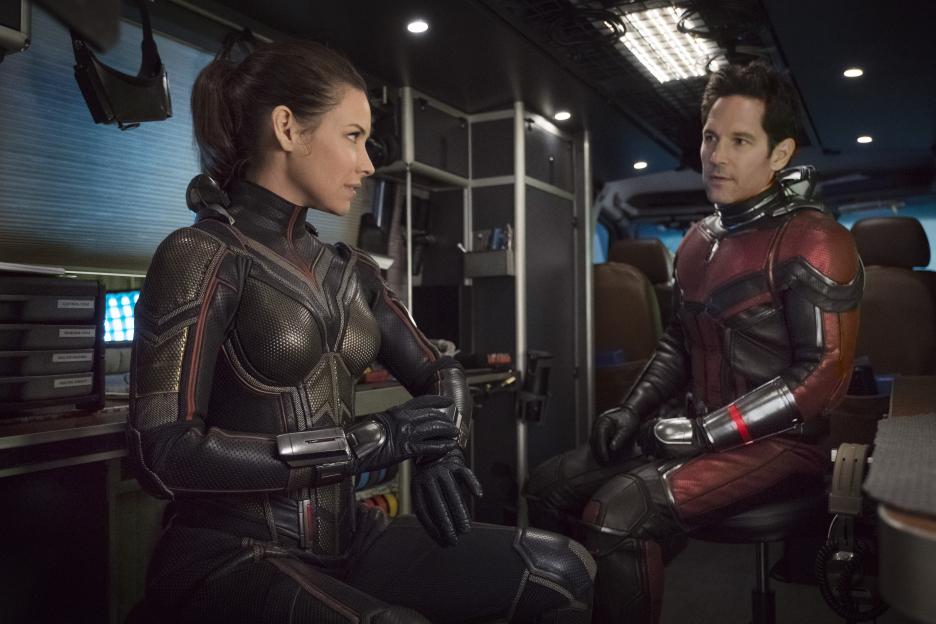 Ant-Man and the Wasp is the first Marvel movie after Avengers: Infinity War left theater-goers speechless. Ant-Man and the Wasp is its own standalone movie that mingles very little with the other Marvel films, not confronting the cliffhangers in Infinity War. If you haven't seen Infinity War yet, you don't need to in order to understand and enjoy this film. Ant Man and the Wasp is possibly even the best film Marvel could have put out right after Infinity War as it allowed Marvel fans to stop stressing over the cliffhanger at the end of Infinity War and focus on another great superhero adventure that is going on at the same time. Ant-Man and the Wasp follows Scott Lang (Paul Rudd) way over on the other side of the United States in sunny San Fransisco, a place that doesn't have much of a superhero presence (as opposed to New York City, where most of Marvel's heroes live). Scott has been on house arrest now for two years following the events of Captain America: Civil War, and of course, he only has one week left until he is a free, non-superhero man. During his last week on house arrest, he has a dream about Hank Pym's (Michael Douglas) wife, Janet Van Dyne (Michelle Pfeiffer) who has been trapped in the Quantum Realm since before the events of the first film. Scott then gets roped into another adventure with Hank and Hope Pym (Evangeline Lilly) to rescue Janet from the Quantum Realm. This time, Hope dons the suit of the Wasp, who can fly, has laser guns and is much more...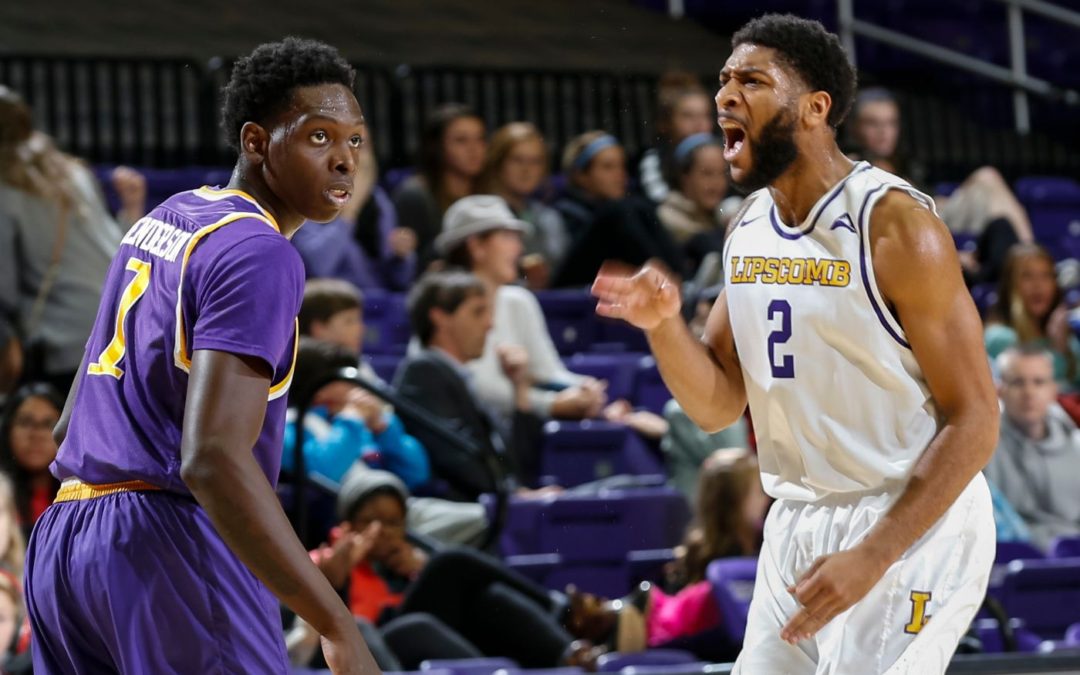 It's been nearly a year and a half since Josh Williams played his last college game, but the former Lipscomb star hasn't given up on his pro basketball dreams. BBC Arantia Larochette, a professional team in Larochette, Luxembourg, announced Tuesday that they have signed Williams for the 2018-19 season. "It's good to be back after taking a year off," Williams said. "I'm glad (BBC Arantia) felt they could go ahead and take that chance on me. The level of competition is a lot higher, but I'm going to be ready." The 6-foot-5 guard signed with Sims Basketball Agency last summer in hopes of landing a pro contract overseas. Despite some interest, Williams decided to stay at Lipscomb and complete his business degree. "It was a situation where I didn't want to start playing without closing the door on school," he said. "Obviously, I'm not going to go through all that school for no reason. Basketball was just a way to get the education." After being lightly recruited out of high school, Williams blossomed into a star for the Bisons. He started 12 games as a freshman and averaged 16.9 points per game as a sophomore in 2014-15. However, he tore his ACL in a non-conference game against Princeton in December 2015, causing him to miss the remainder of his junior season. Williams later returned for his senior year in 2016-17, averaging 13.4 points per game and helping the Bisons to a 20-13 record. He totaled 1,506 career points at Lipscomb. He kept training throughout the past year and said his ACL injury is now completely behind him. "If I would've...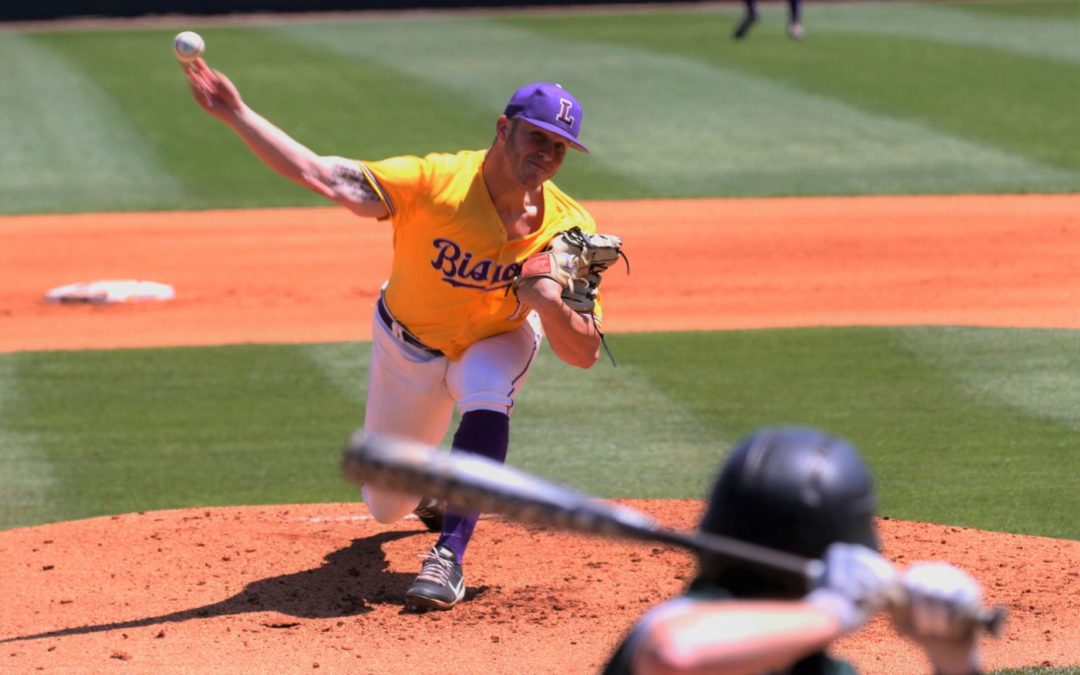 Kyle Kemp is returning to the state where his baseball career began. After spending four years at Lipscomb, the right-handed pitcher announced via Instagram Monday evening that he will finish his career at UCF as a graduate transfer. "The UCF coaching staff has the same values as they do at Lipscomb," Kemp said. "They really love their players. I'll also be two-and-a-half hours away from home instead of 12-and-a-half, so that really helps me." The Port Charlotte, Florida, native redshirted during the 2015 season while rehabbing his throwing elbow after having Tommy John surgery. He then pitched for the Bisons from 2016-18 and was honored with the team's seniors in an on-field ceremony in May. Kemp informed the Lipscomb coaching staff before the season began that he intended to finish his eligibility elsewhere. "I tried to take the most appropriate way of doing it," Kemp said. "I told (the coaches) that my grad school option at Lipscomb was a basic MBA or nothing, in terms of business. I wanted to go to a school that offered an MBA with a sports management concentration." Kemp is currently playing for the Hyannis (Mass.) Harbor Hawks of the prestigious Cape Cod League. He touts a 2.84 ERA in 6.1 innings pitched for the Hawks, who are currently in second place in the West Division with a 16-10-2 record. At age 22, he is one of the Hawks' oldest players and sees himself as a team leader. Kemp also pitched for the Cotuit Kettleers in his first Cape Cod stint in 2017. "Being a leader in a league full of guys that are...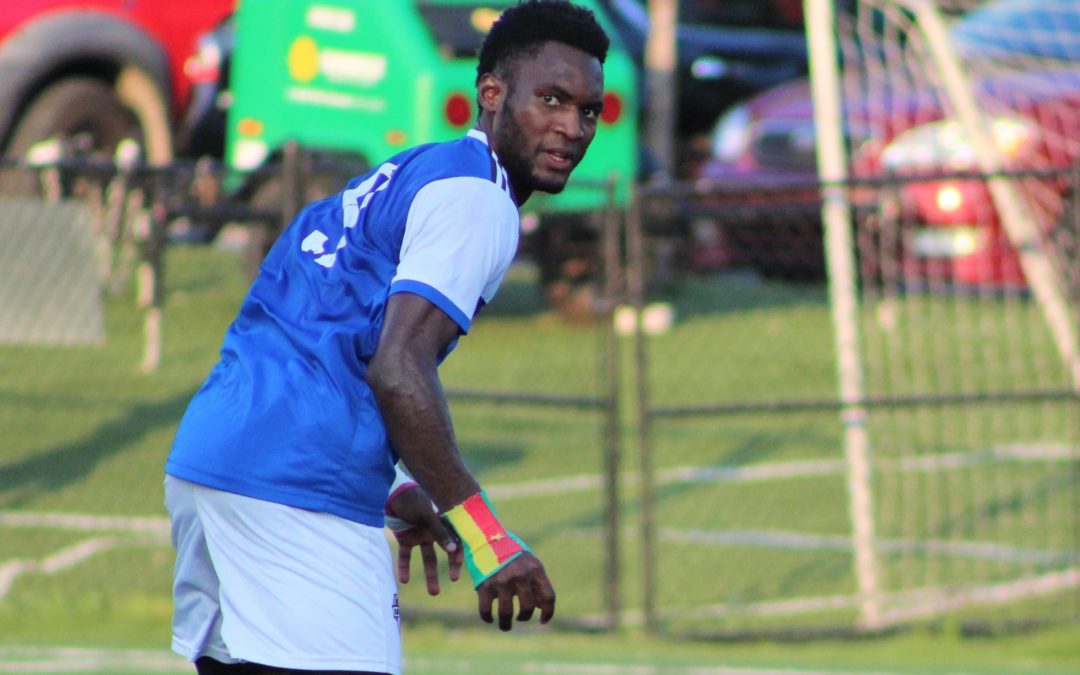 Former Lipscomb soccer standout Ivan Sakou is hoping his foot skills – not his math skills – help him get a job soon. The Cameroon native is spending the summer playing for Inter Nashville FC, a National Premier Soccer League team based at the International Indoor Soccer Complex in Antioch. He'll then return to school this fall to complete his degree in mechanical engineering. Sakou leads the team with eight goals and said he is enjoying playing in the NPSL, which is widely considered to be part of the fourth tier of American soccer. "This season has been up and down," Sakou said. "NPSL teams have a lot of guys coming in and out, and I think that's affected us a lot. But we're on an upward slope." He first landed at Western Nebraska Community College in 2014 and then transferred to VCU for the 2015 season, before playing his final two years at Lipscomb. Sakou finished his college career with 30 total goals and 14 assists, and he was named MVP of the 2017 ASUN tournament, which Lipscomb won with a 2-1 victory over Jacksonville. Not bad for a guy who came to the United States to focus on school, not soccer. "Coming from Cameroon, I didn't think I would have this many opportunities to play soccer," he said. "I came to the U.S. to study more than anything else. But I'm thankful for the opportunity to keep playing." Along with former Bison teammates Ivan Alvarado and Eduardo Reza, Sakou was a trialist for the USL's Nashville SC in a friendly match against his former Lipscomb team on...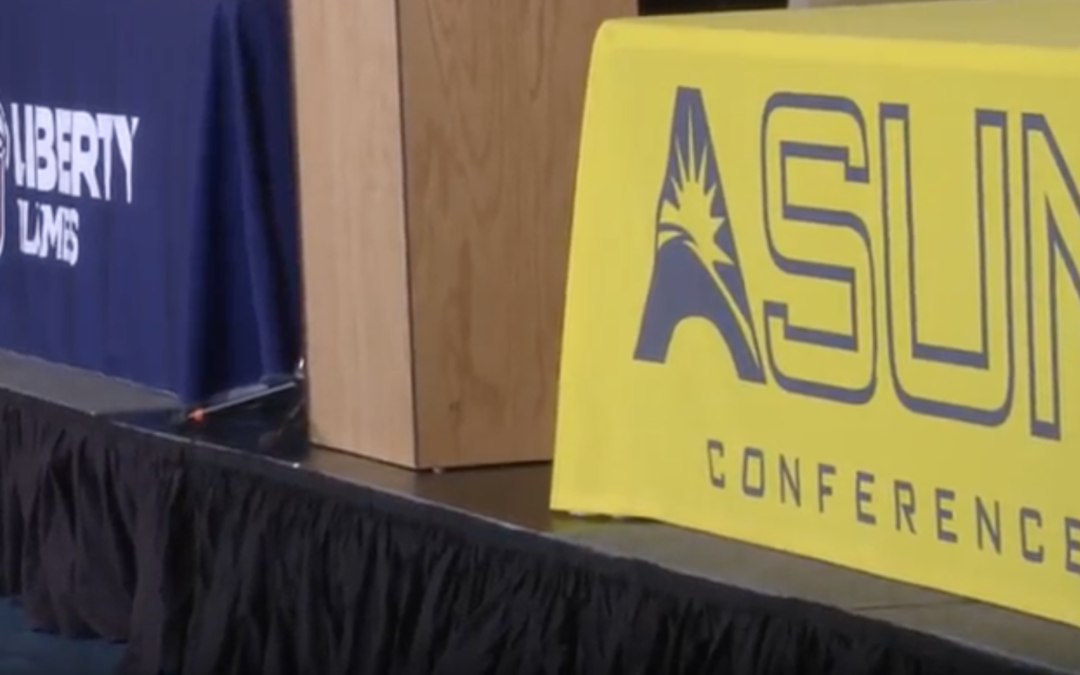 In 2013, Liberty University claimed all use of the abbreviation LU, banning Lipscomb from using it as an official logo. In 2018, Liberty and Lipscomb will face off again, though this time it will be out on the court and the field. Liberty University has officially joined Lipscomb in the Atlantic Sun conference to become it's 8th member. The school, which was formerly a part of the Big South conference, has made the swap over to the ASUN conference for the 2018-2019 season. Lipscomb, who won the ASUN Men's Basketball tournament to advance to the NCAA playoffs, has a potential rival in Liberty University. Both are Christian schools located in the South, and both appeal to the same demographics. They're similar enough that there was quite the debacle involving the use of "LU" to represent Lipscomb in 2013. "On behalf of our coaches, staff, and student-athletes, we are excited and honored to join the ASUN as our all-sports conference," said Liberty University's Director of Athletics, Ian McCaw. "Moreover, we are deeply appreciative to Commissioner Ted Gumbart, the ASUN leadership and member institutions, for this opportunity. "The ASUN footprint will allow Liberty to further extend our brand into New Jersey, Tennessee, Alabama, Georgia and Florida. These states are fertile for recruiting students and student-athletes alike who fit Liberty's mission." All of Liberty's athletics programs now in ASUN will be able to compete for any trophy awarded by ASUN for the 2018-2019 season. 17 of its 20 sports programs will join ASUN. Liberty's football team will become independent this fall, the field hockey program will stay in the Big East conference and the women's swimming...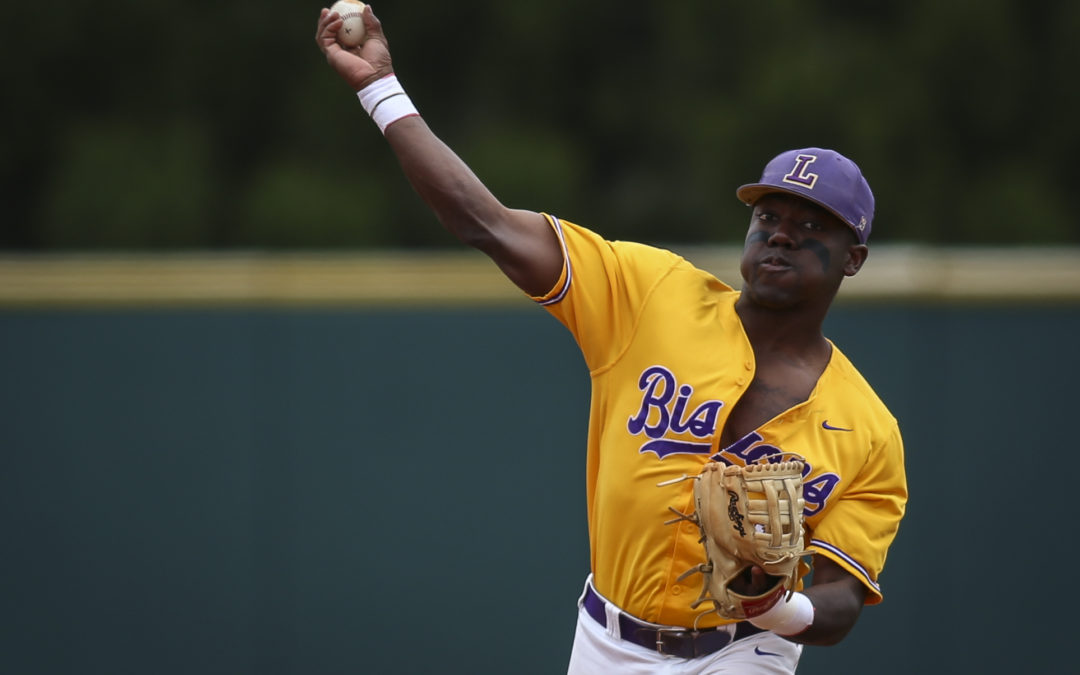 Lipscomb infielder Lee Solomon was scrolling through his Twitter feed Wednesday, looking to find out if any of his friends had been selected in the MLB Amateur Draft. Around 2 p.m. central time, the Ohio native opened his laptop to see his own name appear on the screen. The San Diego Padres had taken Solomon in the 25th round with the 741st overall pick. "It was an intense day, for sure," Solomon said. "My mom was blowing up my phone trying to see what was going on. It's a blessing to go to a great school like Lipscomb and come out with a chance to play professionally." Solomon had previously connected with Padres area scout Tyler Stubblefield, a former Kennesaw State and Padres minor league player. "I heard from some other teams, but I built a strong relationship with the Padres over the past few years," Solomon said. "I was happy to be taken by them." Solomon missed nearly three weeks of the 2018 season with a broken hamate bone in his left hand. After a minor surgery and some rest, the second basemen returned to the lineup and went on a tear at the plate. He clubbed five home runs in his final eight games to finish the season with a .286 average and 25 RBI. "Getting healthy helped me a lot," he said. "I tried not to press too much. After you're out for a while, you just want to be back out there to help the team win." Solomon ended his four-year stint at Lipscomb with 174 hits, 13 home runs, 102 RBI, 64 stolen bases and a...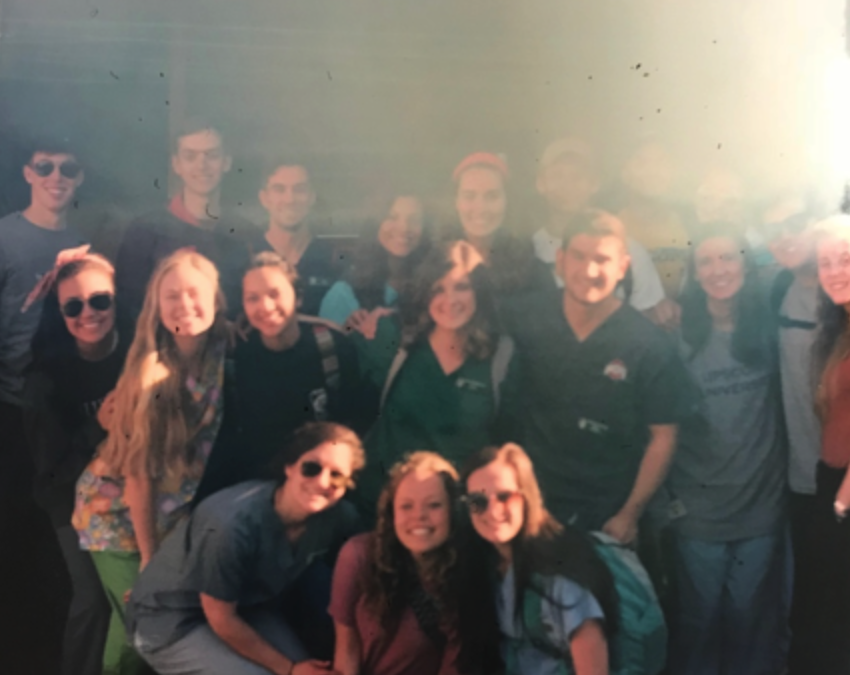 Recent graduate Ellen Butterfield recounted one of her "most fulfilling" Lipscomb experiences by sharing a daily journal and collection of images she shot on film while in Guatemala for a spring break mission trip. Read the full story...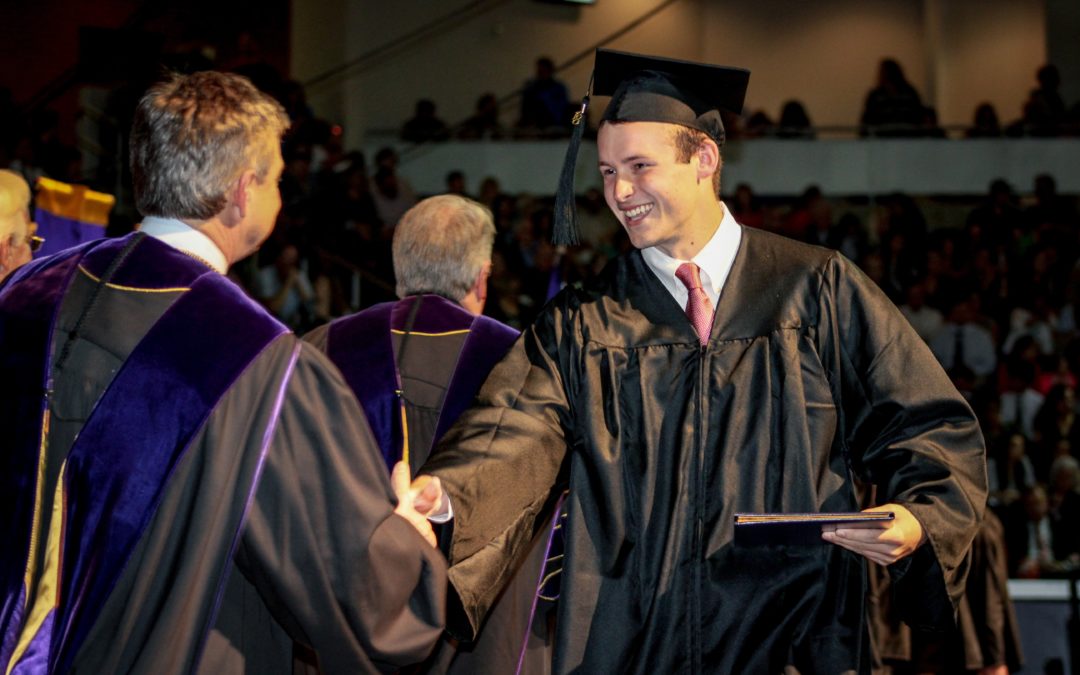 For its 127th session, Lipscomb University celebrated its newest graduates by awarding over 800 degrees, including the first contemporary music degree, in Allen Arena on Saturday afternoon. President Randy Lowry awarded the students with their diplomas and recognized three exceptional students who were graduating: Presley Russell, Tammy Brown and Jazgul Orozova. "For four years, Lipscomb wasn't just a place I would go to class and chapel; Lipscomb has become my home and my family," Orozova wrote. "I was welcomed into this community by people who have walked with me, prayed with me and mentored me. I want to go back to Moldova and invest back . . . I want to work with children who think they cannot achieve great things in life because they do not have a mom or a dad." Photos by...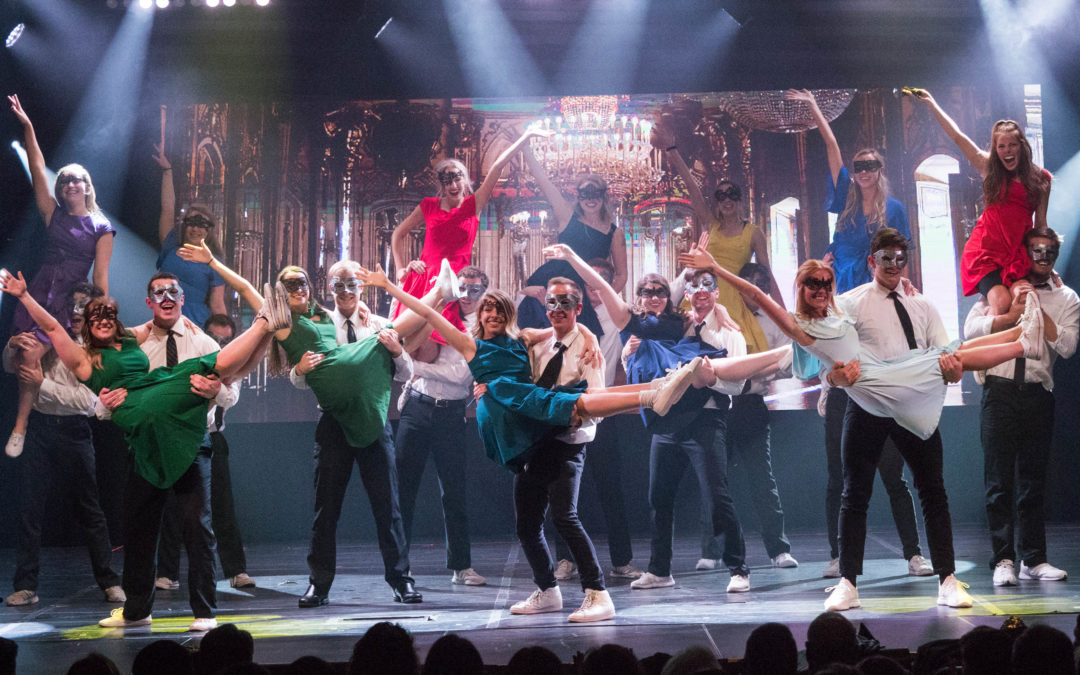 "Rise and Fall" directed by Taylor Sain is the winner of the 55th-annual Singarama Sweepstakes award. With a cast comprised of Pi Delta, Kappa Chi, Theta Psi, Phi Nu and friends, this group told the story of a Blockbuster movie rental store in Little Town, Alaska where the employees found a way to keep the store afloat despite the termination of the franchise. The ensemble was also awarded best "Theme" on Thursday and best "Vocal Performance" on Friday. Photos by Ellen Butterfield « ‹ 1 of 3 › »...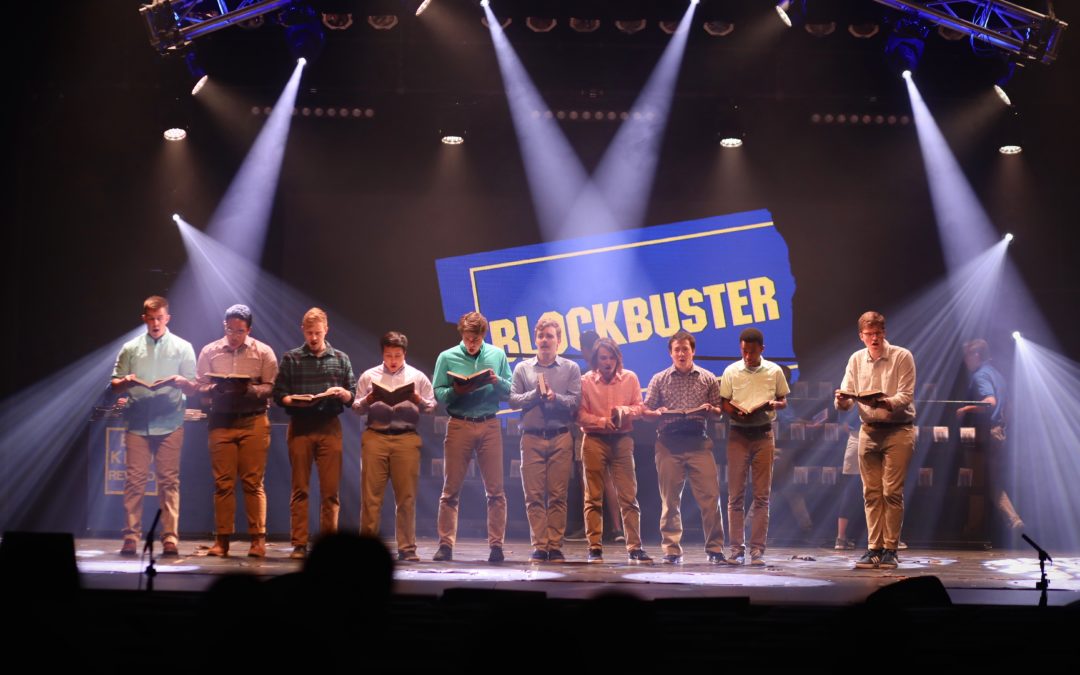 The 55th annual Lipscomb University Singarama kicked off Thursday, April 5, with performances from three hard-working groups of students. Each night, a panel of 18 judges will focus on one aspect of each group's performance and announce a winner for that category. This year's theme is "It Takes Two," and the judging for the first night was on "Theme"—which group had the best plot and successfully incorporated music into the storyline. The winner of Thursday and Friday night's performances were "Rise and Fall" directed by Taylor Sain. Director Vince Law and his show, "Name and Address" won the Saturday matinee show. « ‹ 1 of 3 › »...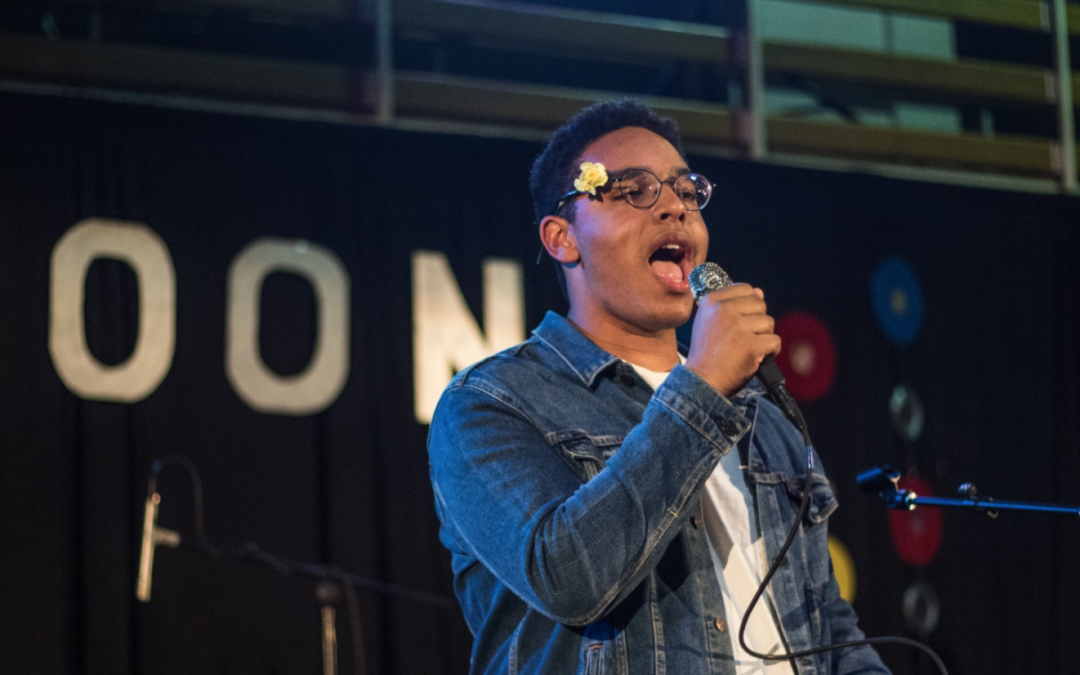 Lipscomb students raised $6,130 for inner-city Nashville kids Friday evening at Full Moon Fest, a student-led, 1950's-themed benefit concert and dance party in the Student Activity Center. "I'm really excited to support YES because I think they're doing a really great thing with the community," student Allie Chambers said. Story here by Maria Morales. Gallery by Anna Rogers. « ‹ 1 of 3 ›...