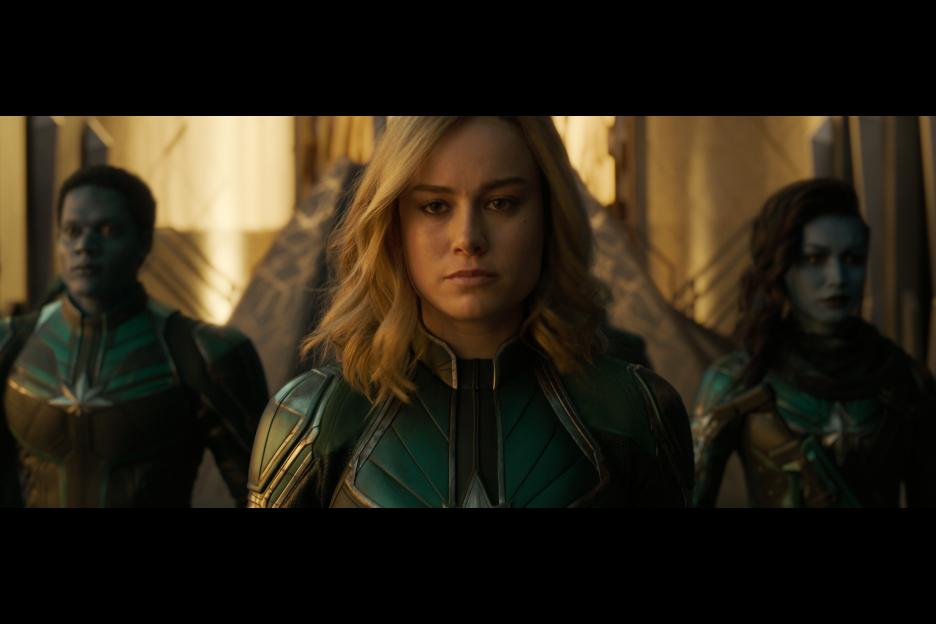 Transitions can be hard — moving out of your parents' house and actually paying bills, or when your university changes from Pepsi to Coke. #neverforget With Marvel's highly anticipated "Avengers: Endgame" premiering late next month, "Captain Marvel" sneaks in as the last superhero introduced in Phase Three, Marvel's timeline of character storylines, thus transitioning into the next chapter of the Marvel Universe. The movie isn't anything too spectacular; it doesn't help that it's placed in the middle of "Infinity War" and "Endgame," acting as an appetizer before we devour the main course. Captain Marvel (Brie Larson) finds herself right in the middle of the war between the warmongering Kree and the shapeshifting Skrulls. With her mind swiped of her memories, Carol Danvers must hone her newly-found radioactive powers and regain who she is. The storyline is solid, but the overall ideas and themes are overdone. You enter into "Total Recall" territory with the lost memory premise and then combine that with an intergalactic war of "Star Wars" proportions and sprinkle in "Star Trek"-like cosmetics. Larson's supporting cast is a bright spot of the film, which is led by Jude Law (Sherlock Holmes) and Ben Mendelsohn (Rogue One), and you can't have a Marvel movie without the Kangol-wearing king of box office blockbusters, Samuel L. Jackson. It makes sense that casting for this film would be so strong, considering how importantly the storytelling in this film will lead into more to come. In the comics, Captain Marvel becomes the new leader of the Avengers with Iron Man passing the torch to her. It seems to be the way the movies...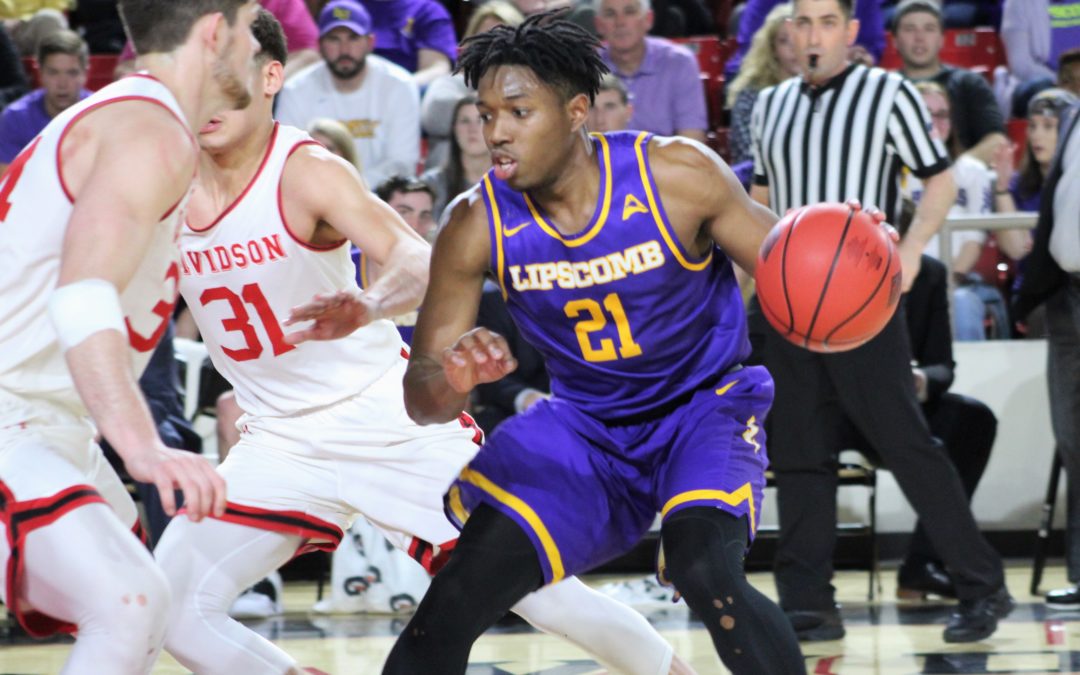 The Lipscomb men's basketball team will appear on national television again this weekend. The Bisons are set to take on UNC Greensboro Saturday at 1 p.m. CT in the Greensboro Coliseum Complex. The second round NIT game will air on ESPN. Lipscomb defeated Davidson 89-81 Tuesday evening at John M. Belk Arena to advance to the Round of 16. It was the school's first-ever postseason win in its NCAA Division I era. Junior Michael Buckland led the Bisons with 19 points. The team traveled back to Nashville on a charter flight Wednesday morning. The Bisons are expected to return to North Carolina on Friday. UNCG was the first team left out of the NCAA tournament. The Spartans dispatched Campbell 84-69 in their first round NIT game Tuesday. Senior guard Francis Alonso hit six three-pointers and scored 22 points. Saturday's game will be the second time Lipscomb has played in front of a national audience this season. The ASUN championship game aired on ESPN March 10. Tickets for Saturday's game will go on sale Thursday at 11 a.m. CT. All tickets are general admission and cost $12, although children under two will be admitted for...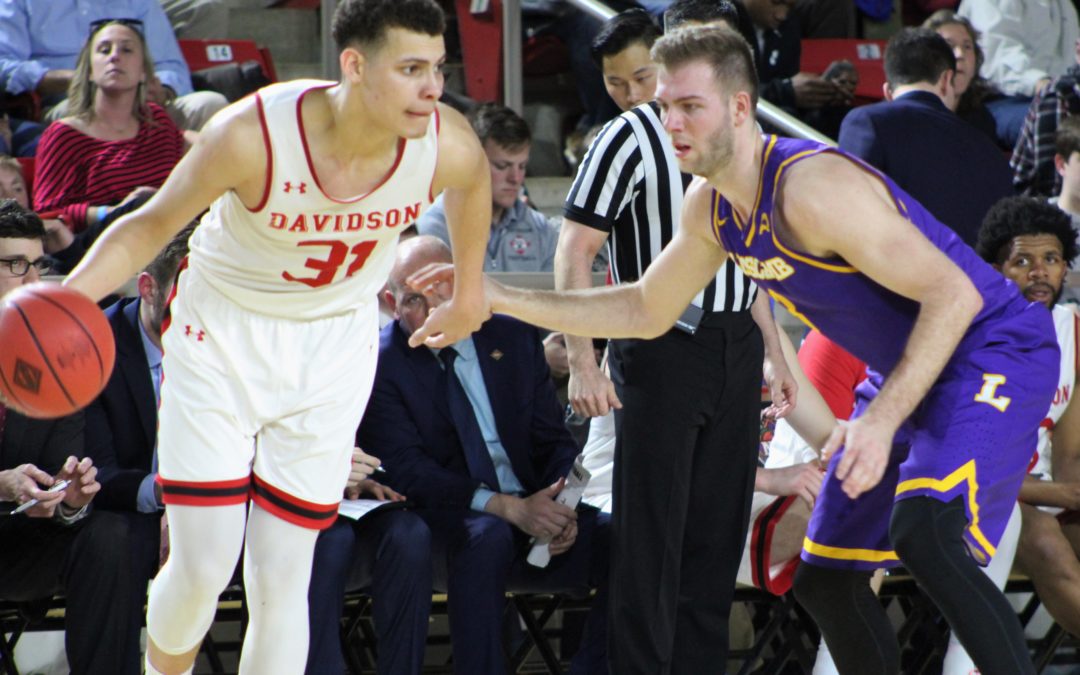 DAVIDSON, N.C. – Any thought that the Lipscomb men's basketball team wouldn't be interested in the NIT was dispelled Tuesday night at John M. Belk Arena. Despite trailing for 27 of the 40 minutes, Lipscomb pulled off a late comeback for an 89-81 victory over Davidson in the first round of the NIT. The Bisons will travel to UNCG for the second round at a to-be-determined date and time. "We have a lot of old, experienced guys, and it hasn't shown necessarily in the previous games," Lipscomb junior guard Michael Buckland said. "You could tell that a lot of us didn't want that game to not finish in our favor. So yeah, just a lot of resolve from our guys – a lot of experience showed tonight." Senior forward Eli Pepper hit a dagger three in the corner with 34 seconds left, but it was Buckland who stole the show in the final minutes. Buckland, a native of nearby High Point, North Carolina, swished a three with 5:12 remaining to give Lipscomb a 74-71 lead, which the Bisons never relinquished. He followed that with eight more points down the stretch to finish with a team-high 19 points, including four makes from long range. "[Buckland] shot it great and made timely baskets," Lipscomb coach Casey Alexander said. "He doesn't get any notoriety for what he does defensively. But [Davidson's] two guards are as good as any we've played all season long. And he guarded those guys all night." Davidson recruited Buckland during his time at Wesleyan Christian Academy, but the Wildcats never extended an offer. In front of plenty of family...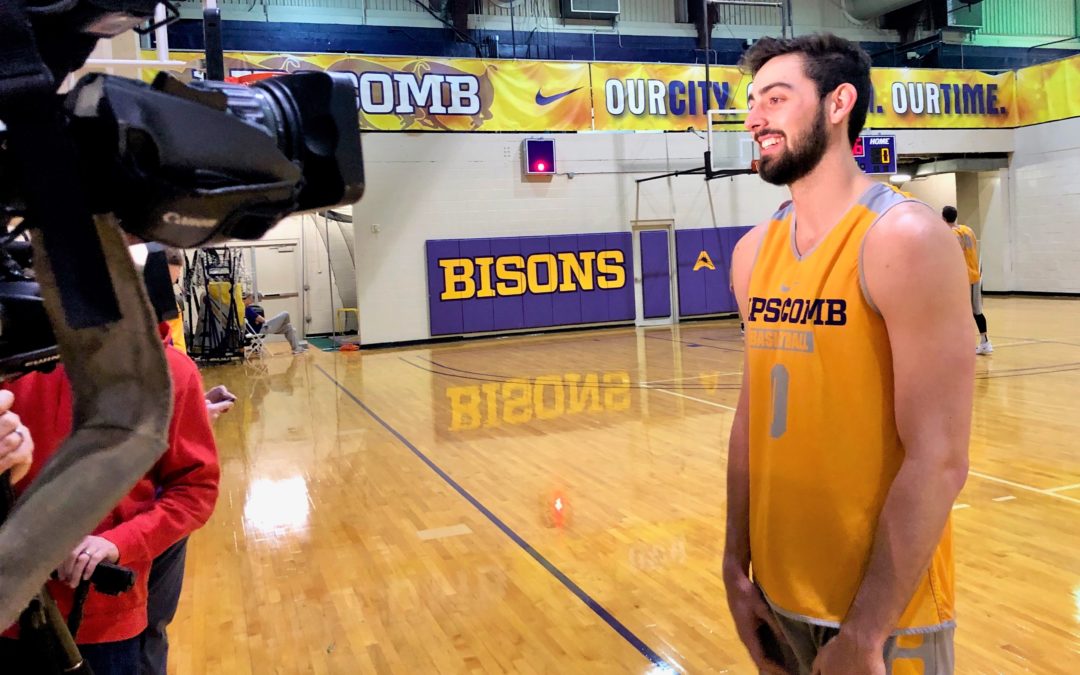 It didn't take long for the Lipscomb men's basketball team to get over the disappointment of being snubbed from the NCAA tournament. Following the NCAA and NIT selection shows, the Bisons held practice late Sunday night to prepare for their Tuesday-evening battle at Davidson. The first round NIT game is set for 6 p.m. CT and will be carried on ESPN3. "We knew no matter where we were playing that there was a 50 percent chance that we'd have a Tuesday game," Lipscomb coach Casey Alexander said. "There's enough software out there now that you can get yourself ready [quickly]." The Bisons (25-7) were in consideration for an at-large bid to the Big Dance, but multiple losses to Belmont and Liberty and an upset defeat at Florida Gulf Coast were too much to overcome. Liberty took the ASUN's automatic bid after topping the Bisons by a score of 74-68 in the conference championship game on March 10. "We were disappointed after the Liberty loss," senior forward Rob Marberry said. "We kind of kicked ourselves for maybe a day or two, and then afterward we had to get back to work because we still have games to play." Lipscomb is doing its best to take the NCAA snub in stride and focus on the NIT, which ends with the Final Four on April 2 and 4 in New York City's Madison Square Garden. "We're obviously disappointed we're not in March Madness, but it's still great for the program to be playing [in the NIT]," Marberry said. "We're trying to increase the size of the [Lipscomb] name. Any time a team is...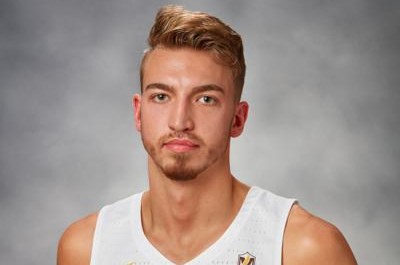 The Lipscomb men's basketball team will soon say goodbye to five seniors, but the loss of that class just got a bit easier to handle. Former Valparaiso forward Parker Hazen announced his transfer to Lipscomb via Twitter Monday afternoon. He will have two years of eligibility remaining and can play immediately because he's arriving from a junior college. Hazen is fresh off a stellar sophomore season at Iowa Western Community College. He averaged 8.5 points and 6.7 rebounds in 30 games for the Reivers. The 6-foot-8, 205-pounder began his college career at Valparaiso in 2017-18. But after averaging just one point in 8.3 minutes per game his freshman season, Hazen opted to transfer in search of more playing time. "Just planning out how things might go for me the next couple years, it may be close to the same year I had this year and not getting a lot of minutes," Hazen told the Chicago Tribune last March. "I want to go to a place where I'll have an opportunity to play — that's really the only reason." Hazen signed with Valparasio after a decorated prep career at Columbia City (Ind.) High School, where he averaged 15.8 points per game as a junior. ESPN ranked him as the seventh-best player in Indiana his senior year, while 247Sports listed him as a three-star and the 18th-best player in the state. The lanky forward should provide an immediate shot in the arm for a Lipscomb squad that loses forwards Rob Marberry, Eli Pepper and Matt Rose and guards Garrison Mathews and Nathan Moran. Joining Hazen as newcomers for 2019-20 are power forward Jacob Hobbs,...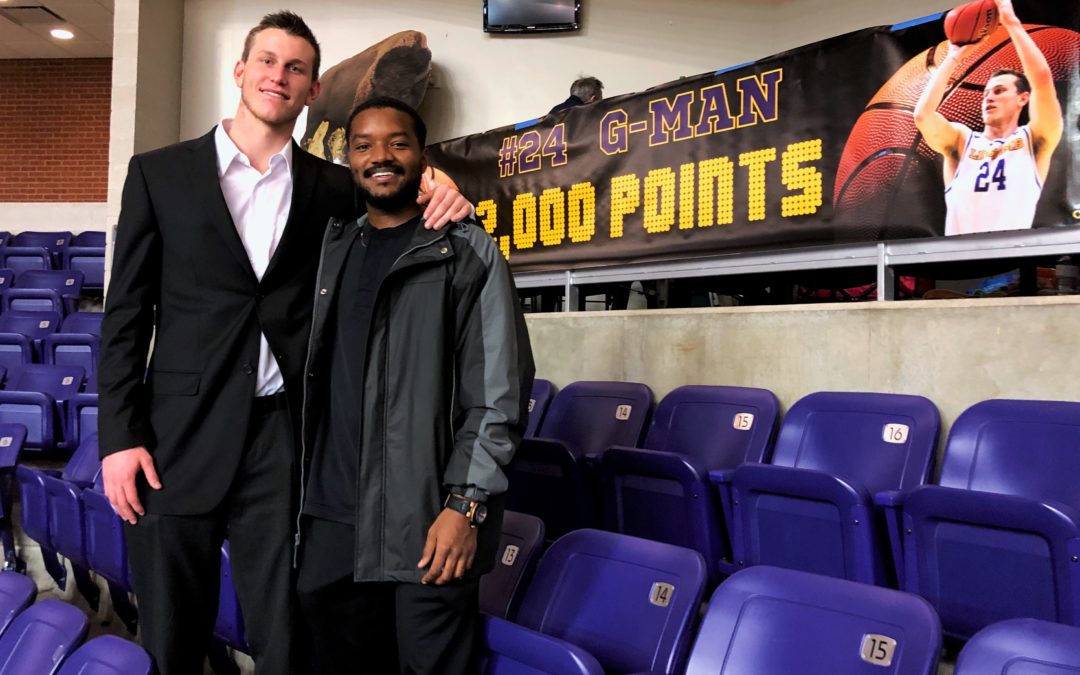 Garrison Mathews shot 35 percent from three-point land his freshman and sophomore seasons at Lipscomb. That clip is nothing to sneeze at, but Mathews wanted to do better. And it just so happened that a local trainer could help him get there. "I didn't want to be a mid-30 percent shooter, or even a 30 percent shooter at all," Mathews said. "I wanted to be in the 40s – that was my goal for this year. I put a ton of work in, and I credit Jordan Romine for helping me with that." Flash forward to this season, and Mathews is averaging 20.1 points per game and shooting 41 percent from three and 85 percent from the free-throw line. He also became Lipscomb's all-time leading scorer in January and was named ASUN Player of the Year earlier this month. Part of that success is thanks to spending the last two summers working with Romine, a relative unknown in the basketball training world. Romine played at Centennial High School and was later a student manager for the Middle Tennessee women's basketball team. He has since privately trained a few Blue Raiders, but Mathews is his poster child. "I saw he had potential and thought I could help him if I could get my hands on him," Romine said. The idea was sparked when Romine heard the Lipscomb-Tennessee basketball game on the radio in December 2016. Mathews, the younger brother of Romine's friend and former Franklin High School rival Braden Mathews, dropped 28 points and made five threes in a 92-77 loss to the Volunteers that day. "I was like, 'that's...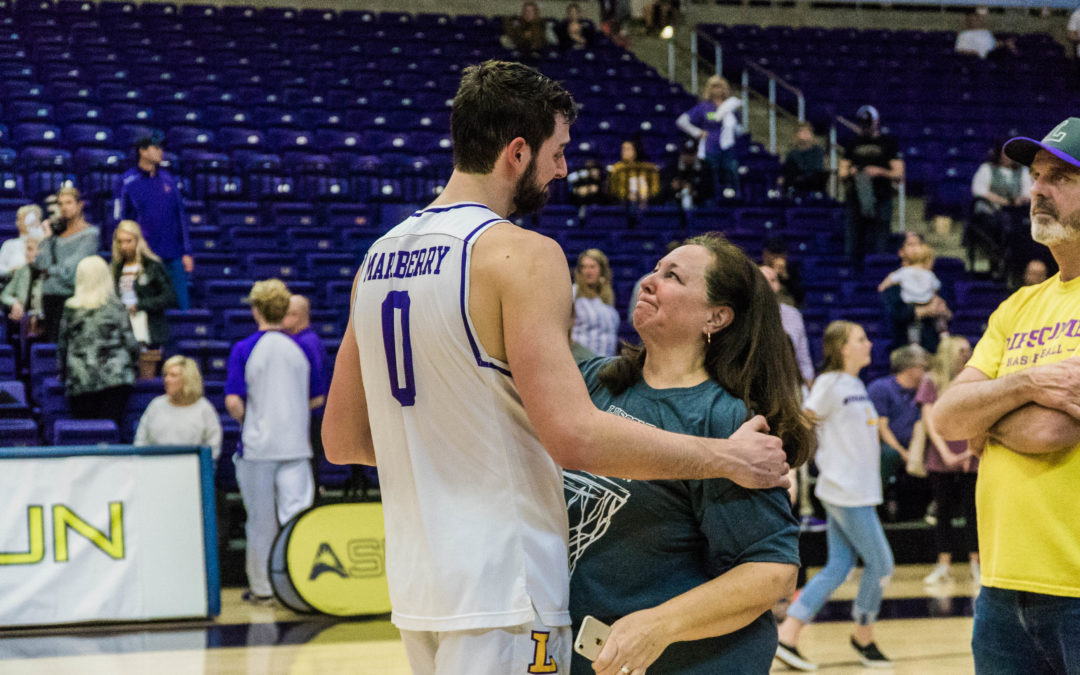 The Lipscomb men's basketball team had a chance to earn a return trip to the NCAA tournament if it could win Sunday's ASUN championship game. But Liberty (28-6) stood in the way, and most of the record crowd of 5,607 in Allen Arena went home in disappointment. The Flames used a 45-point outburst in the second half to squeeze past the No. 1 Bisons, 74-68. That gave the No. 2 Flames the ASUN championship and an automatic berth to the Big Dance. "It certainly stings," Lipscomb coach Casey Alexander said. "It's a real privilege to be part of a game like that. I loved the Lipscomb people that showed up and made it a great day for us." Full recap by Russell Vannozzi here. « ‹ 1 of 4 ›...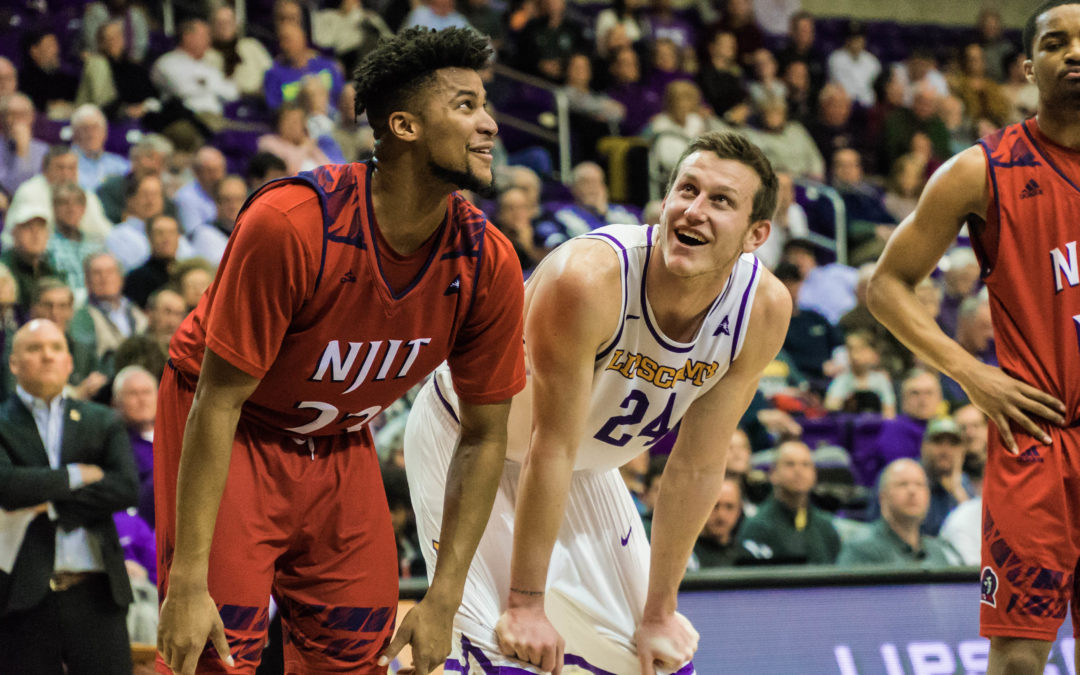 One year after winning its first ASUN title, the Lipscomb men's basketball team has earned a chance to defend its crown. The Bisons (25-6) dominated NJIT in a 78-55 ASUN semifinal victory on Thursday in Allen Arena. That sets up a rubber match with Liberty (27-6) on Sunday at 2 p.m. CT for the ASUN tournament title and a spot in the Big Dance. The game will be televised by ESPN – Lipscomb's first-ever national television appearance at home. The Bisons topped Florida Gulf Coast 108-96 on the road in last year's championship, but this time, the big stage will come to Green Hills. Read Russell Vannozzi's recap here. « ‹ 1 of 3 ›...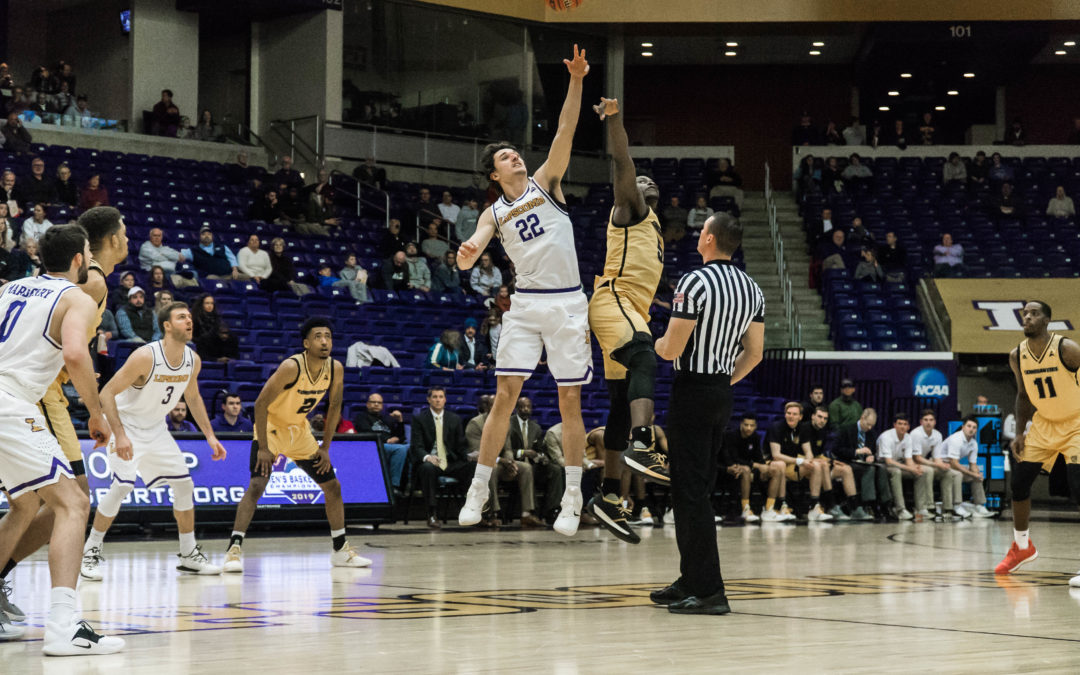 The odds were in favor of the Lipscomb men's basketball team during Monday night's ASUN quarterfinal matchup against Kennesaw State. Not only were the Owls without head coach Al Skinner, who recently resigned, but leading scorer Tyler Hooker (19 points per game) also missed the contest after taking an elbow to the face last week. Despite 25 points from Danny Lewis and 18 more from Bobby Parker, the Bisons were able to fend off the pesky No. 8 Owls in an 86-71 victory at Allen Arena. The win propelled Lipscomb (24-6) to the ASUN semifinals, where it will host No. 5 NJIT on Thursday at 7 p.m. Lipscomb guard Kenny Cooper registered a rare triple-double by scoring 15 points, grabbing 10 rebounds and dishing out 10 assists. It was just the second triple-double in the program's NCAA Division I era — the first came when Josh Slater had 10 points, 12 assists and 10 steals on Feb. 17, 2011 against USC Upstate. Read full story by Russell Vannozzi here. « ‹ 1 of 3 ›...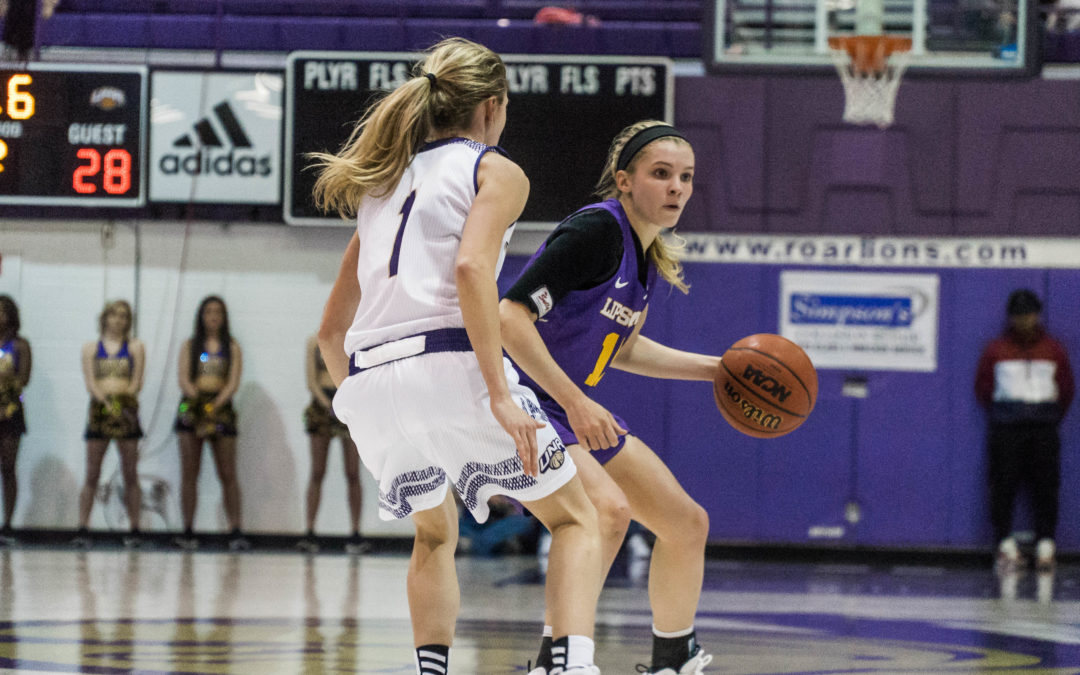 After losing to NJIT on Wednesday and clinching the No. 9 seed in the ASUN, the Lady Bisons fell to the North Alabama Lions on their senior night Saturday afternoon in Florence 71-50. Lipscomb did not have much to play for Saturday, as clinching the ninth seed eliminated the Lady Bisons from the ASUN tournament next week. So, as has been this season's story for the Bisons (3-24, 1,14 ASUN), they could not maintain their first half intensity and let a three-point game at halftime become an almost 30 point game once in the fourth quarter. On the other hand, the Lions (19-6, 10-5 ASUN) had everything to play for as this game assured them one of the top four seeds in the ASUN and the opportunity to host at least one game in the tournament in their first season as a Division 1 school. Full story by Erika Plunkett here. « ‹ 1 of 2 › » Photos by Mckenzi...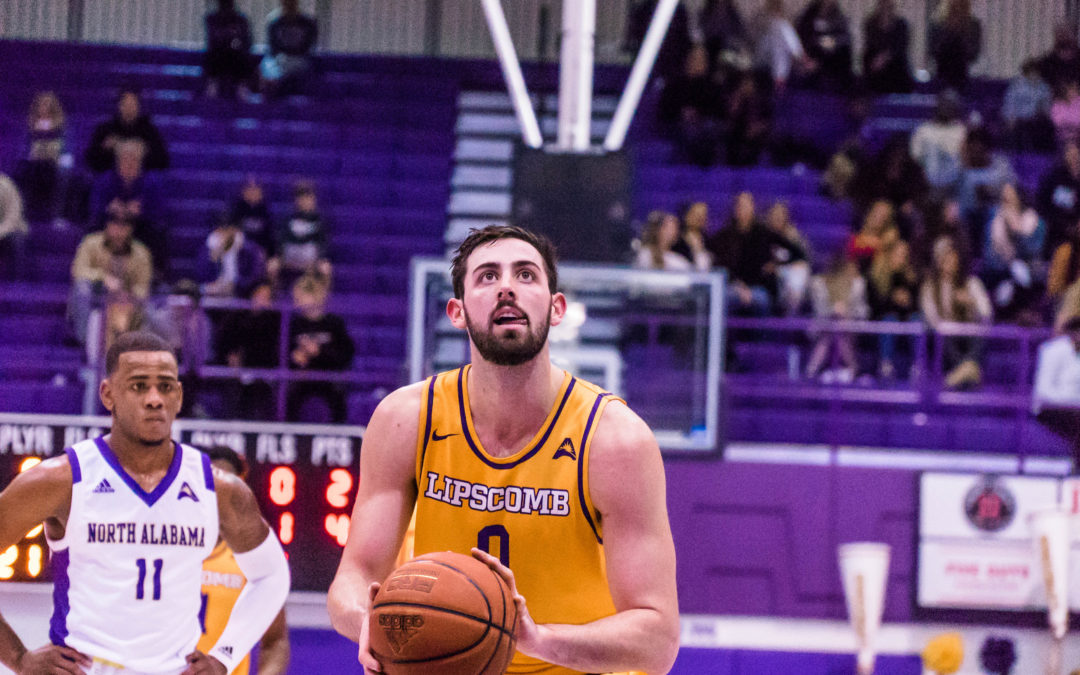 Lipscomb fans will get to see the Lipscomb men's basketball team host every game it plays in the ASUN tournament next week. After an 87-75 win at North Alabama's Flowers Hall on Friday night, the Bisons (23-6, 14-2 ASUN) secured the No. 1 seed and home-court advantage for the ASUN tournament thanks to a tiebreaker over Liberty. "I'm certainly pleased and proud of our team," Lipscomb coach Casey Alexander said. "I think people picked us to be first, and we finished first." Full story by Spencer Boehme here. « ‹ 1 of 2 ›...