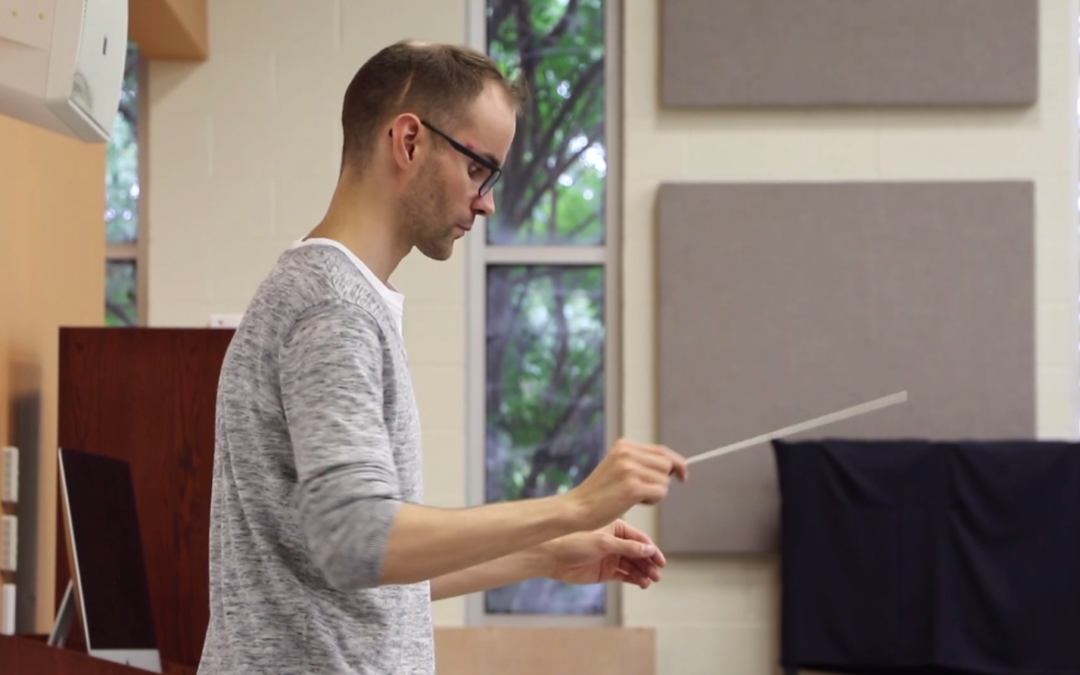 Lipscomb has brought on a number of changes this year, ranging from new academic department locations to a new outdoor patio outside the cafeteria. Additionally, several new faculty members have joined the Lipscomb staff. One of these new professors is Dr. Ben Blasko, who was recently named band director for the classical music department. Blasko was a music education major at a small college in his home state of Pennsylvania. He then completed his graduate coursework at the University of North Texas and eventually became director of bands at the University of Dubuque, before moving to Lipscomb this fall. In addition to his role at Lipscomb, he's also a professional trumpet player and has done film work, notably studying with Bruce Broughton, who has worked on films such as Silverado. "I came [to Lipscomb] because I was looking for a place where I could practice my faith and integrate it into my teaching," Blasko said. "When I interviewed here, what really drew me [in] were the students and how the faculty interacted with the students. I very much got a sense of [the] mentor relationships between faculty and students." Blasko said he is honored to work with a "legend in music" in Brown Bannister, Lipscomb's Director of Music. Students in the classical department have also welcomed Blasko's arrival, citing their readiness for new and specialized attention. The music department not only hosts the classical music side, but it also has the commercial music emphasis (previously titled contemporary music). Since the commercial program was started in 2015, some classical students said that they felt that a lot of attention was placed...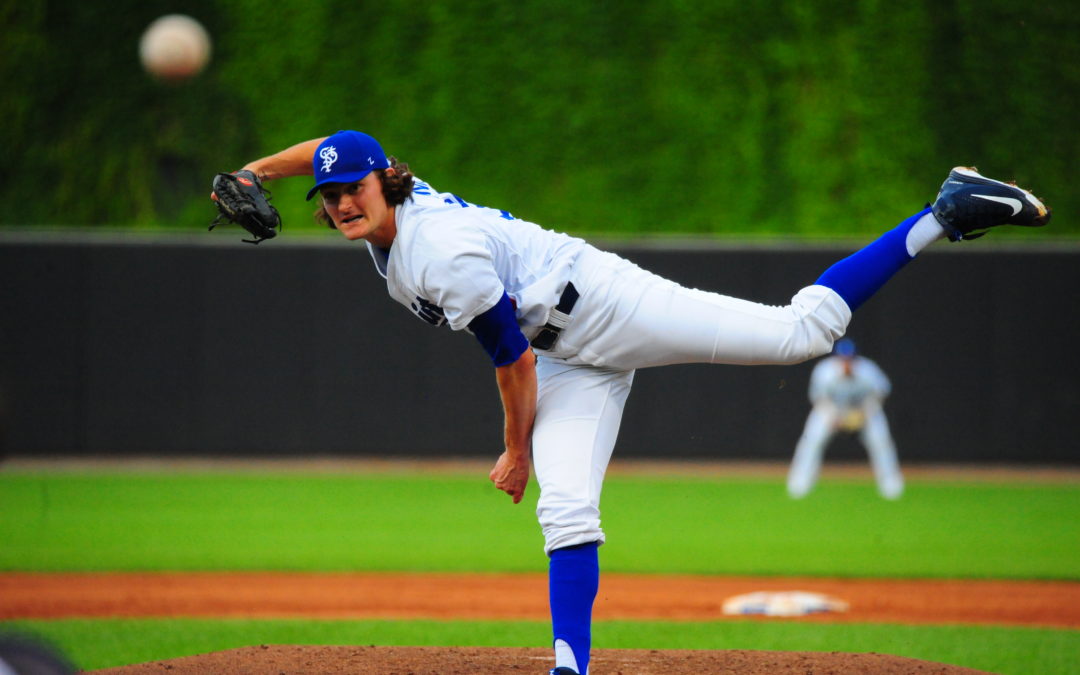 Another baseball season has nearly come and gone. For Lipscomb's nine former players in the professional ranks, 2018 was a mixed bag. Several players had outstanding seasons, while others struggled to stay healthy and find consistency. Caleb Joseph appeared in a few MLB games with his younger brother, while Michael Gigliotti tore his ACL and missed nearly the entire season. Meanwhile, Chris Nunn found success in the independent American Association after being released by the Houston Astros. Those are just a few of the storylines that can be found in the full breakdown below: MLB (1): Caleb Joseph, C, Baltimore Orioles: 77 GP, 251 AB, 25 R, 54 H, 17 RBI, 3 HR, 10 BB, .215 AVG* After batting .256 in 2017, Joseph's performance at the plate regressed some this season. He spent one month with Triple-A Norfolk to get more regular playing time, but the Orioles brought Joseph back to Baltimore in June. The Franklin native then got the rare opportunity to pair with his younger brother, Corban, who briefly called up by the Orioles this summer. They are just one of nearly 100 sets of brothers to became MLB teammates. Baltimore (45-110) is set to finish with the worst record in baseball. Joseph has been outspoken about the team's struggles and told The Athletic's Dan Connolly that he understands why Camden Yards is mostly empty on game nights. "I don't blame (the fans) at all," Joseph said of the Oriole faithful. "I've been through really bad seasons in professional sports as a fan in Nashville. It's not motivating. Of course, I don't blame them at all (for not...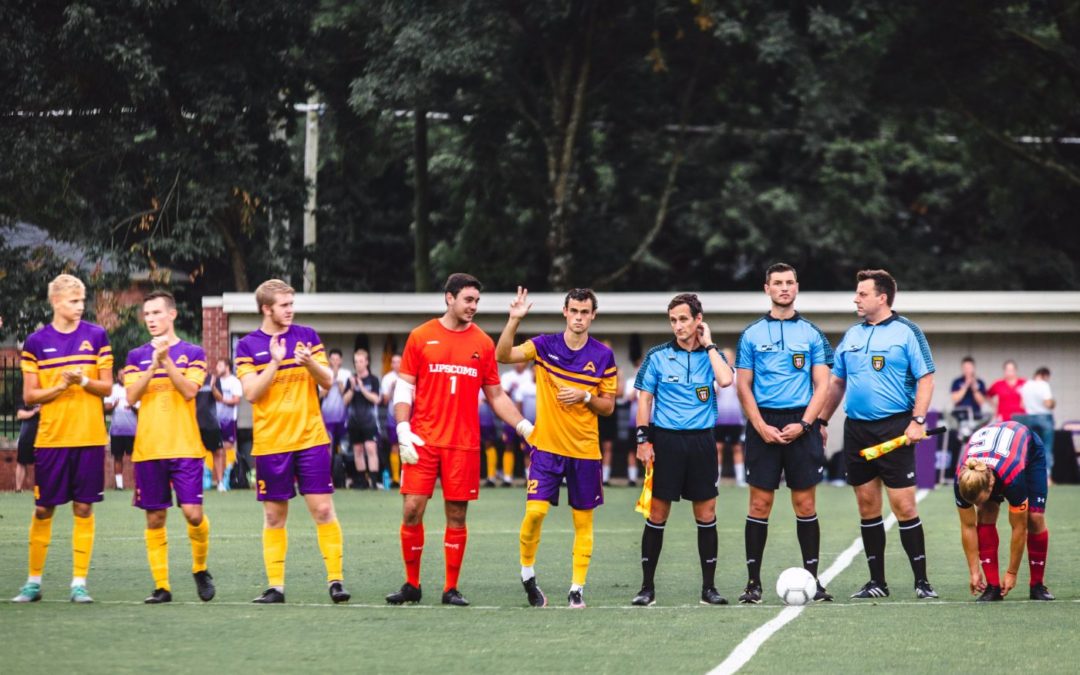 The Lipscomb men's soccer team was defeated in overtime by No. 6 Kentucky by a score of 3-2. The team is now on a five-game losing streak before heading into conference play. "Another tough loss; this one is especially tough," head coach Charles Morrow said. "Disappointed in the results certainly, but really proud of the guys and the way we played. "I think today was a step forward in the season, even though it was a loss. Sometimes it's hard to see the positives with losses mounting up." Kentucky came into the game strong when midfielder, Kalil Elmedkhar, scored the first goal just over the minute mark. This was Elmedkhar's second goal of the season. The score remained 1-0 at halftime. Kentucky scored again in the fifty-second minute. Aime Mabika secured the goal by a penalty kick, to put the Wildcats up 2-0. One minute later, the Bisons started to find their momentum when Ryan Birchfield scored a minute later, in the fifty-third minute, on a penalty kick. This is the first goal Kentucky has let up all season. Birchfield helped the Bisons again to tie the game by assisting a goal in the seventy-fourth minute, made by Logan Paynter. Regulation ended with the score 2-2, sending the game into overtime. Kentucky's Jj Williams scored in the ninety-fifth minute. Bison goalkeeper, Luke Wilson came out, and the ball found an empty net. Morrow said he was disappointed about the game tonight, but he is optimistic for what lies ahead. "I really feel like this team is really close to being a really, really good team. If guys can stay...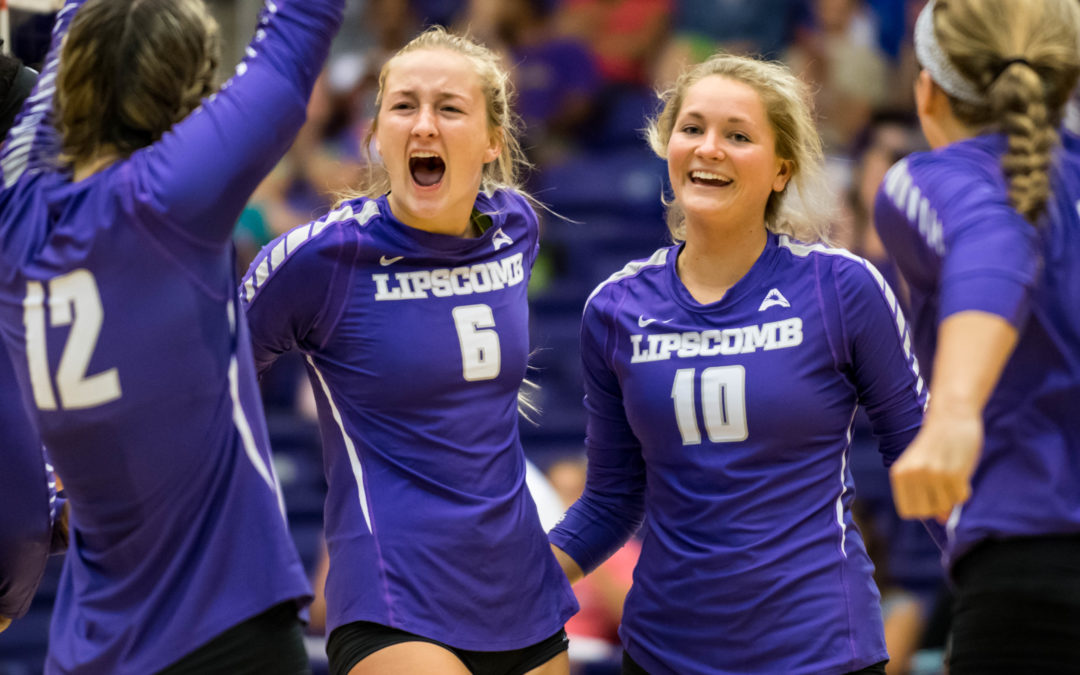 The Lipscomb volleyball team kicked its ASUN slate Tuesday against North Alabama, which recently joined the conference. The Lady Bisons (6-7) ended the night with a 3-0 victory over the Lions (2-8) at Allen Arena. It was North Alabama's fifth-consecutive loss. Lipscomb also came into the opener with a three-match losing streak of their own. Despite their unfamiliarity with the Lions, the Lady Bisons quickly handled their new opponent. "They are new to the conference so we weren't sure what to expect," Lipscomb junior Morgan Elmore said. "But we just came out excited to start the conference season, so I think we started focused and aggressive." Elmore started at setter for the Bisons and ended the game with 44 assists. Morgan said the team goes into each conference game wanting to make a statement, but that took on extra meaning against North Alabama. "We knew they would be out to prove something since they are new to the conference, and we have built a reputation that makes people want to beat us," Elmore said. "It's always good to start the conference on a win, so that made it great for us moving forward to build momentum." The Lady Bisons breezed through the first set and beat North Alabama 25-11. After the Bisons set a fast pace in the first set, UNA came out ready to bring that same aggression in the next set. Lipscomb seemed to lose their focus as the Lions tried to tie the score. "When playing a slower paced team we have to keep playing our game on our side, which is hard to do," Lipscomb...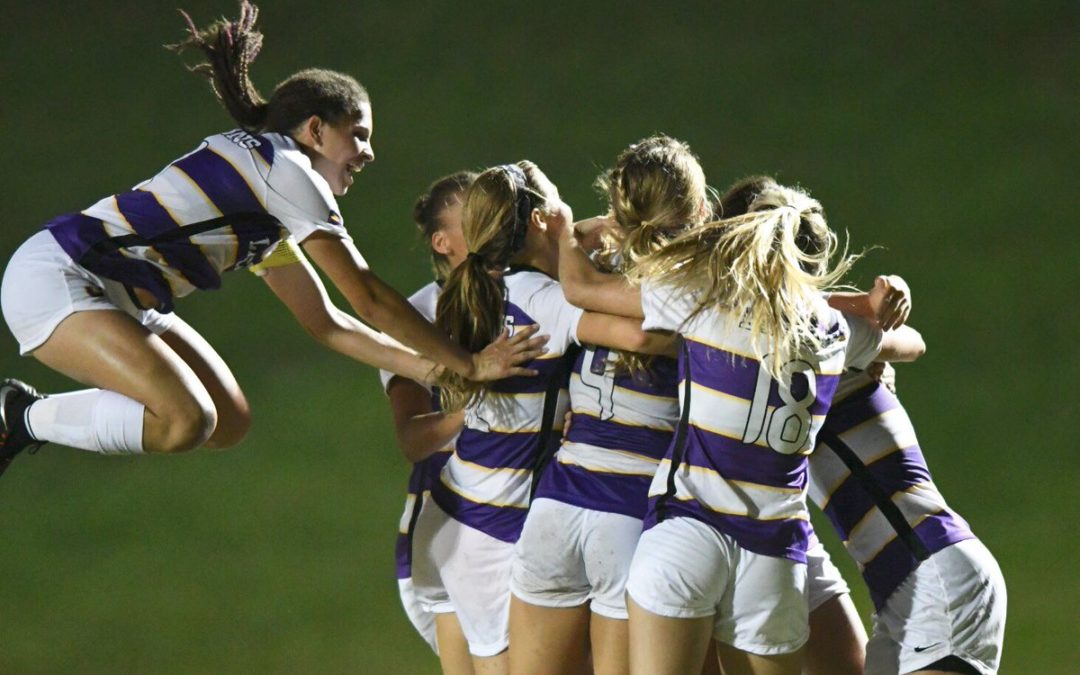 Lipscomb women's soccer coach Kevin O'Brien typically schedules several Power 5 opponents to help the Lady Bisons prepare for ASUN play. However, sometimes his team plays the spoiler role against unsuspecting opponents. Such was the case Sunday night as the Lady Bisons topped Kentucky by a score of 2-1 at the Lipscomb Soccer Complex. "For us, any time we get to play a Power 5, it's a special thing," O'Brien said. "We don't win all of them, that's for darn sure. But whenever we get a Power 5 win, that's pretty special." The win is Lipscomb's first over an SEC opponent since beating Mississippi State on August 26, 2016. Lipscomb went 0-3-1 against SEC teams in 2017, including a 2-1 loss at Kentucky last September. "We've got a squad that doesn't fear anybody," O'Brien said. "[Bigger schools] might have more blue-chip recruits or athleticism, but in the end, a lot of it is about heart, determination and a willingness to work for each other." The Lady Bisons got on the board just eight minutes into the game when defender Hailey Eck looped a pass to Maycie McKay, who sidestepped Kentucky goalkeeper Hannah Leonard and finished an easy chip shot. "We've switched [McKay] from being a winger to more out an out-and-out forward, and she's doing great," O'Brien said. "She's composed around the goal and finishes her chances." Kentucky (4-6) knotted the score at one with a goal from Miranda Jimenez in the 40th minute. The Wildcats thoroughly dominated the first half and outshot Lipscomb 11-2. But the Lady Bisons (5-3-2) kept the Wildcats from scoring again, thanks to six saves from...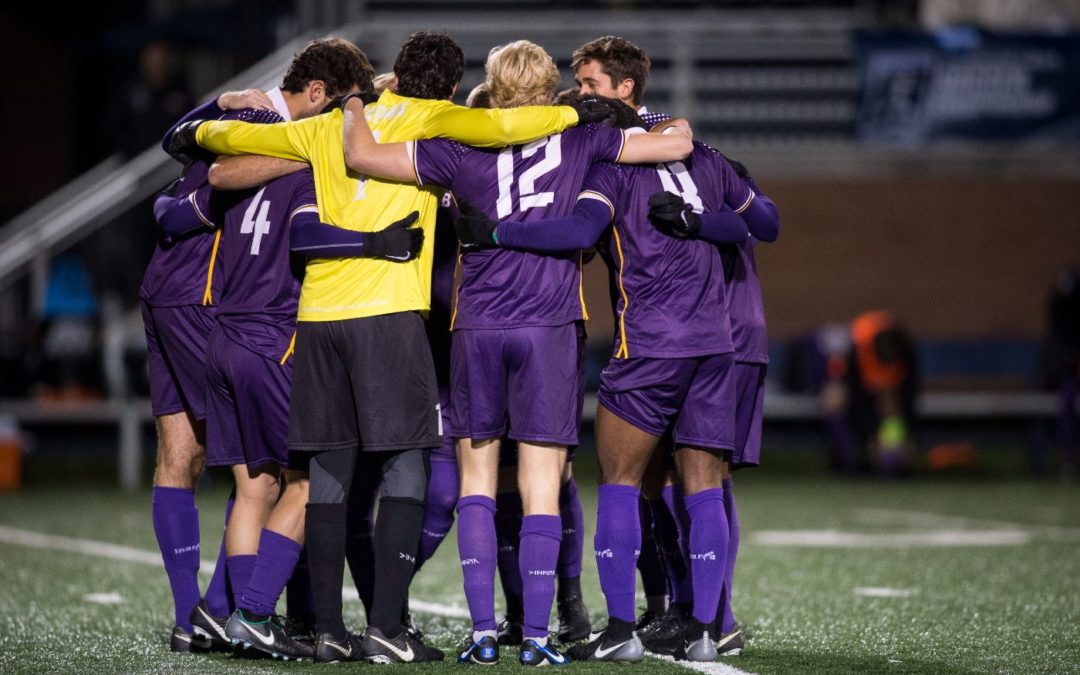 The Lipscomb soccer team came into Saturday night's home game looking to put an end to a losing streak that had spanned three games. Instead, the East Tennessee State University Buccaneers (3-4) scored three unanswered goals to defeat the Bisons (1-4) by a score of 3-1. In the 19th minute, sophomore forward Ihaia Delaney knocked the ball into the right side of the goal without any contest from the goalkeeper to put Lipscomb up 1-0. Redshirt sophomore midfielder/forward Javier Leija was credited with the assist. Later on, in the 33rd minute, redshirt senior forward/midfielder Cameron Woodfin put ETSU on the scoreboard with a penalty kick that travelled thirty yards. The score remained 1-1 at halftime. Both teams each had three saves at that point. The Bucs carried the momentum from their first goal into the second half. They put Lipscomb's redshirt senior goalkeeper Chris Zappia to work in the first ten minutes, where he registered three saves, two of which happened within just a few seconds of each other. After that, in the 56th minute, sophomore forward Danny Barlow extended ETSU's lead to 2-1. In the 77th minute, junior forward Bruno Andrade knocked the ball in, giving the Bucs a 3-1 lead. Zappia was on the ground at that point and could not defend against Andrade's effort. Overall, ETSU out-shot Lipscomb 14-11, including 9-6 on-goal. The Bisons had six saves compared to the Bucs' five. The Bucs committed 12 fouls compared to Lipscomb's 10. The Bisons will stay at home and host Kentucky on Tuesday at 7 p.m. Lipscomb head coach Charles Morrow declined a media interview after the...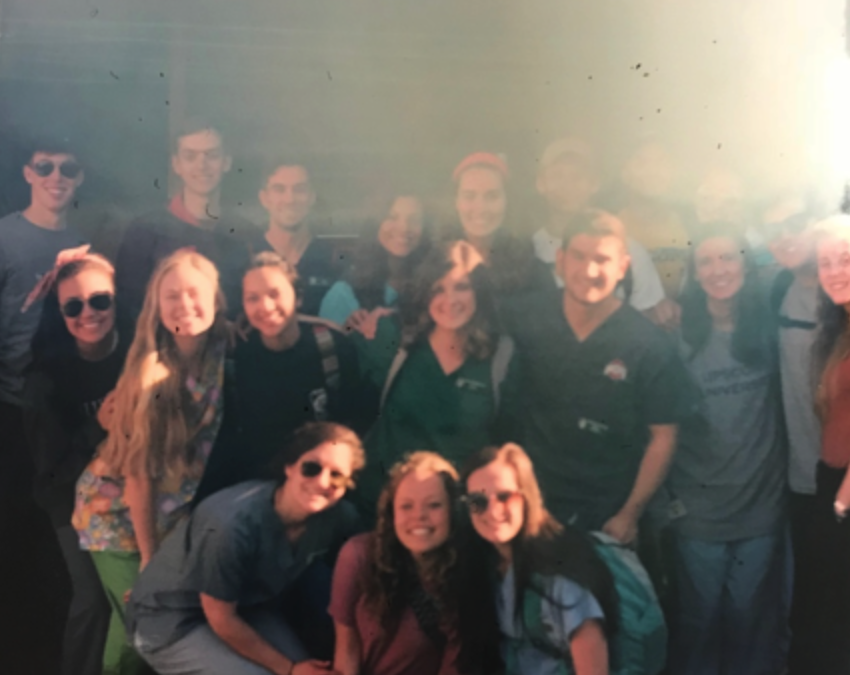 Recent graduate Ellen Butterfield recounted one of her "most fulfilling" Lipscomb experiences by sharing a daily journal and collection of images she shot on film while in Guatemala for a spring break mission trip. Read the full story...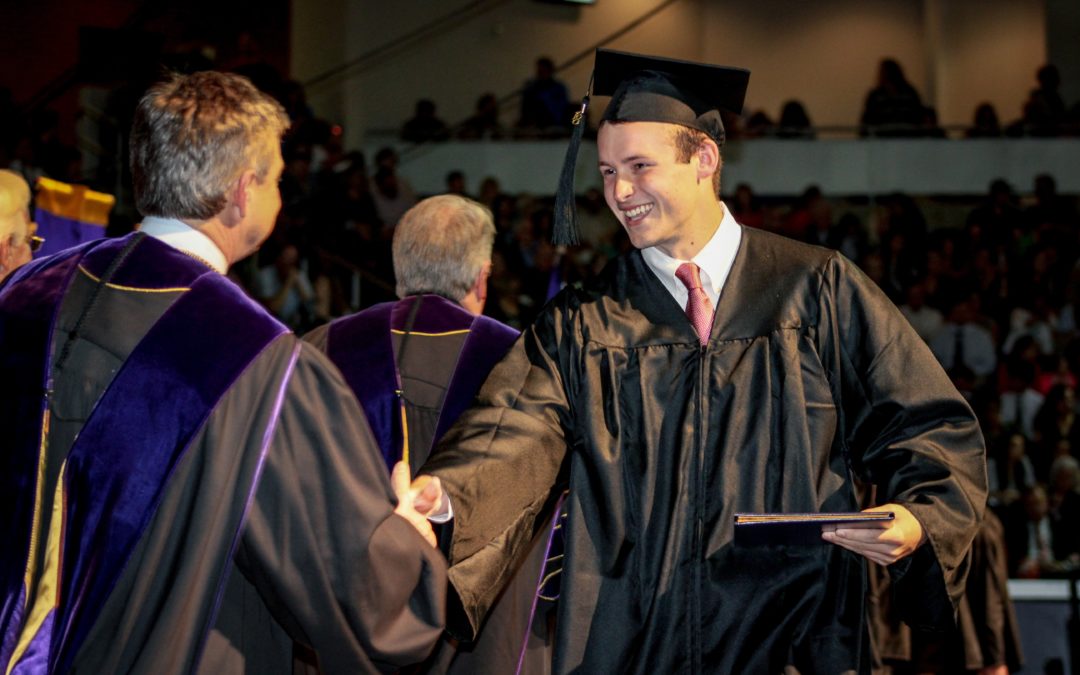 For its 127th session, Lipscomb University celebrated its newest graduates by awarding over 800 degrees, including the first contemporary music degree, in Allen Arena on Saturday afternoon. President Randy Lowry awarded the students with their diplomas and recognized three exceptional students who were graduating: Presley Russell, Tammy Brown and Jazgul Orozova. "For four years, Lipscomb wasn't just a place I would go to class and chapel; Lipscomb has become my home and my family," Orozova wrote. "I was welcomed into this community by people who have walked with me, prayed with me and mentored me. I want to go back to Moldova and invest back . . . I want to work with children who think they cannot achieve great things in life because they do not have a mom or a dad." Photos by...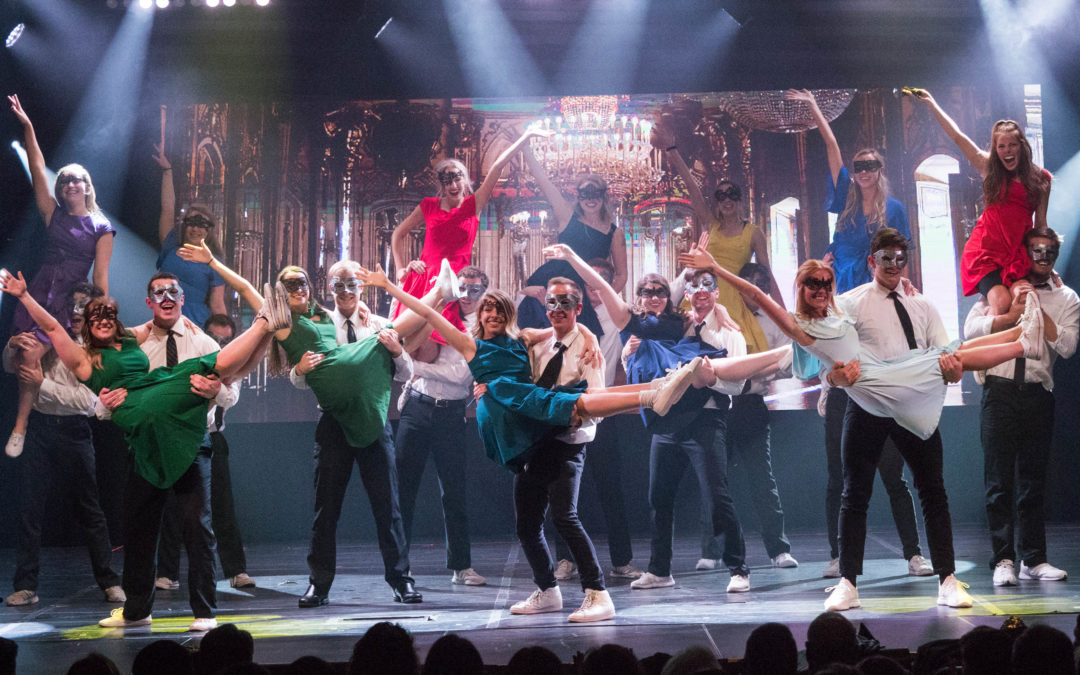 "Rise and Fall" directed by Taylor Sain is the winner of the 55th-annual Singarama Sweepstakes award. With a cast comprised of Pi Delta, Kappa Chi, Theta Psi, Phi Nu and friends, this group told the story of a Blockbuster movie rental store in Little Town, Alaska where the employees found a way to keep the store afloat despite the termination of the franchise. The ensemble was also awarded best "Theme" on Thursday and best "Vocal Performance" on Friday. Photos by Ellen Butterfield « ‹ 1 of 3 › »...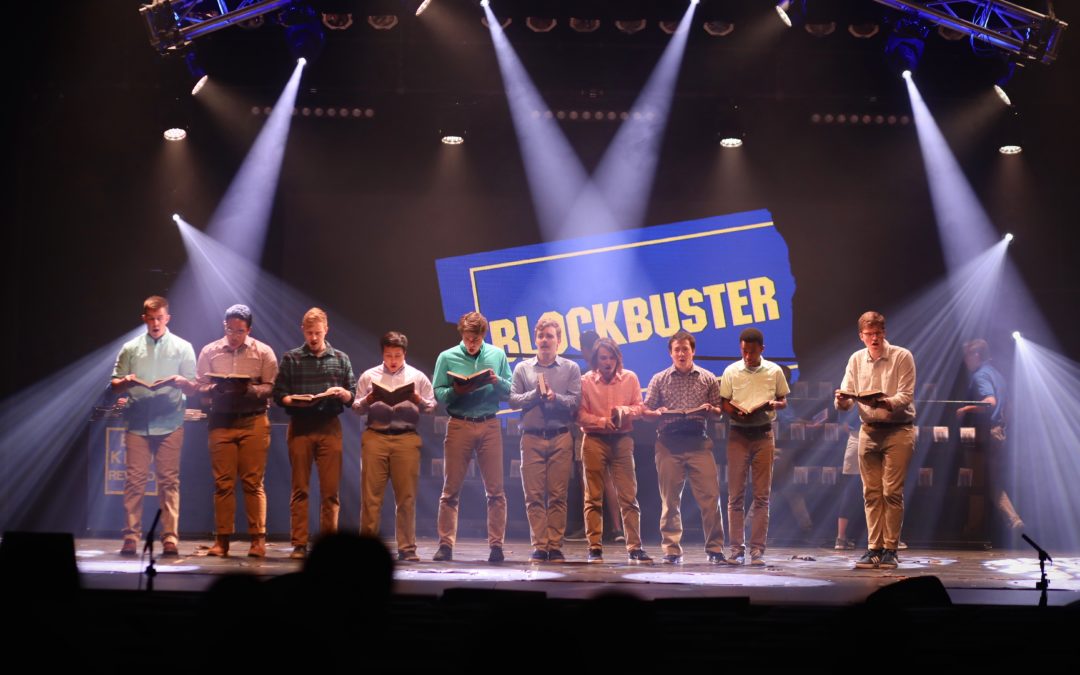 The 55th annual Lipscomb University Singarama kicked off Thursday, April 5, with performances from three hard-working groups of students. Each night, a panel of 18 judges will focus on one aspect of each group's performance and announce a winner for that category. This year's theme is "It Takes Two," and the judging for the first night was on "Theme"—which group had the best plot and successfully incorporated music into the storyline. The winner of Thursday and Friday night's performances were "Rise and Fall" directed by Taylor Sain. Director Vince Law and his show, "Name and Address" won the Saturday matinee show. « ‹ 1 of 3 › »...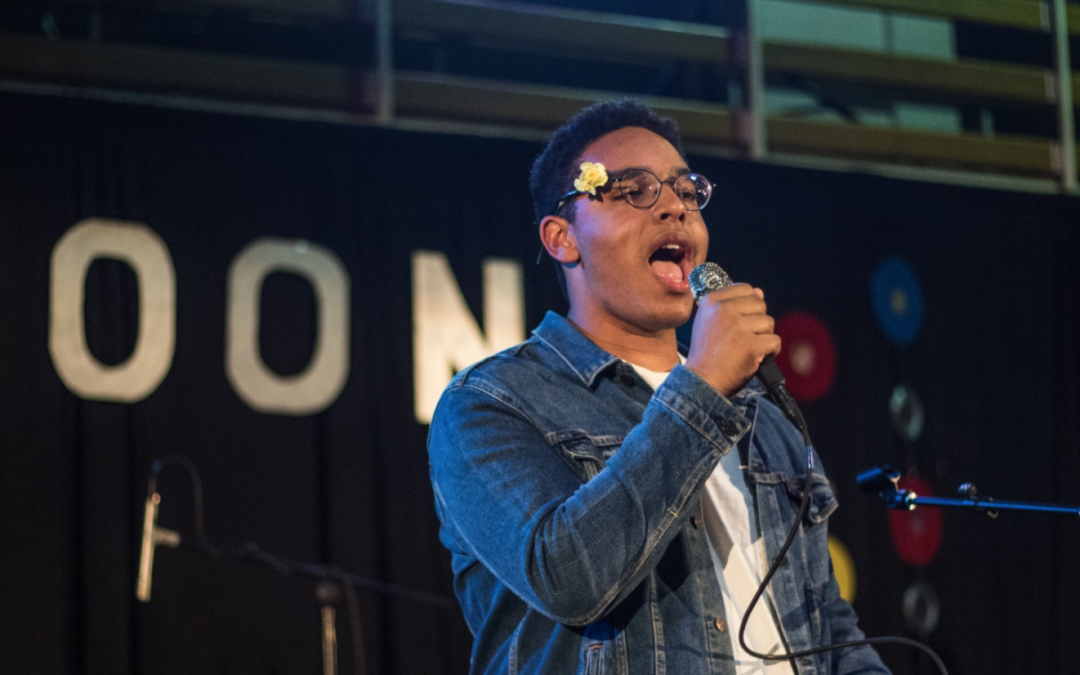 Lipscomb students raised $6,130 for inner-city Nashville kids Friday evening at Full Moon Fest, a student-led, 1950's-themed benefit concert and dance party in the Student Activity Center. "I'm really excited to support YES because I think they're doing a really great thing with the community," student Allie Chambers said. Story here by Maria Morales. Gallery by Anna Rogers. « ‹ 1 of 3 ›...