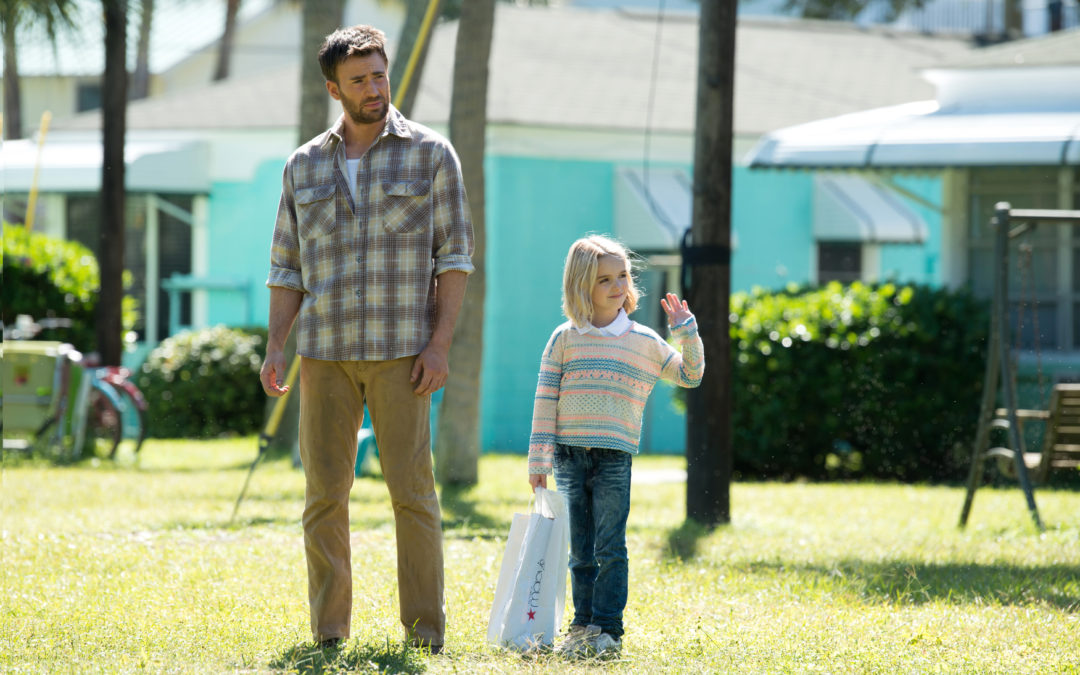 A big-name cast leads the way in Gifted, a melodrama with a thought-provoking tone. McKenna Grace (Designated Survivor, Once Upon A Time) plays Mary Adler and carries the film on her own. The pint-sized actress is similar to the Fanning girls, Dakota and Elle, in her "giftedness" on the screen at such a young age. She stars in the film as the protagonist who has an exceptional talent in mathematics. Chris Evans (The Avengers, The Nanny Diaries) is Mary's single Uncle Frank, who struggles with how to deal with his niece's profound gift. Frank had been homeschooling Mary, but enrolls her in the local public elementary school to start first grade. Due partially to the environment she was raised in, Mary has a strong attachment to her uncle and begs him not to make her go, but Frank tells Mary that he's taught her "all he knows." Despite her academic talent, Frank doesn't plan on enrolling her in sort of special program to strengthen this talent. Begrudgingly, Mary attends school, and her teacher immediately recognizes her mathematical ability. Frank's British mother, who has been absent all of Mary's life, is contacted concerning Frank's insistence on not enrolling Mary in a gifted program at a different school to hone her ability. This escalates into a custody battle between Frank and his mother, played by Lindsay Duncan (About Time, Birdman), which is what the remainder of the film centers on. This conflict overtakes the plot just a little too much, rather than focusing on Mary's gift, which is the most engrossing and engaging part of the film. Gifted's best quality is...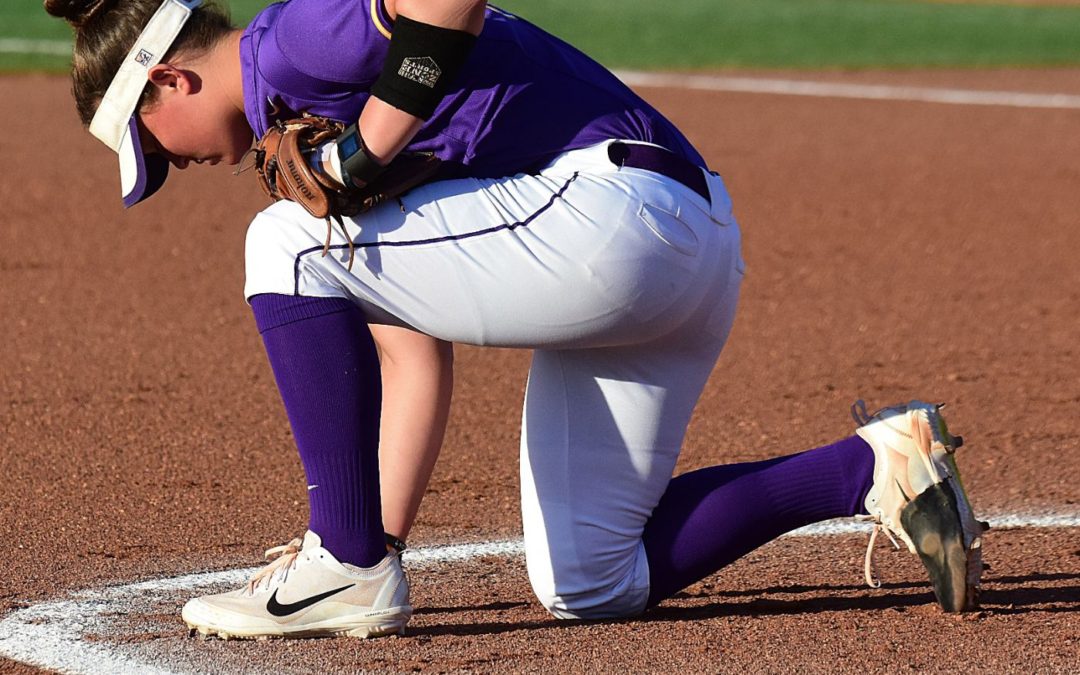 The Lady Bisons softball team has proved the mental side of the game is just as important as the physical side this season. With a "Battle of the Boulevard" win over Belmont Tuesday night, the Lady Bisons are continuing their strong season in the ASUN conference, holding a 34-13 record and showing that they know how to win. "The mental side of the game can help everybody," Head Coach Kristin Ryman said. "Several years ago we started doing some stuff with them to just get them out of how they think. Sometimes they have one bad at bat, and they think, 'I'm terrible at softball; why am I even playing?' and make it really extreme. It's easy to do that, but having these little exercises that they do can really help bring them back to reality." Ryman, who is in her 12th season with the Lady Bisons, said she thinks the mental game is the next big thing to be targeted at the college level, even more so than it already is. Therefore, strengthening the mental side is something the team has worked on improving each year. This semester, the coaches started bringing index cards to games and practices. On them, the players would write down their goals and affirmations before they would step onto the field. "They all stand out there outside of that left field gate, and before they ever walk in, they just kind of have a moment to let go of whatever they have going on during the school day, whether they feel they did poorly on a test, or they're having issues with a boyfriend, and realize...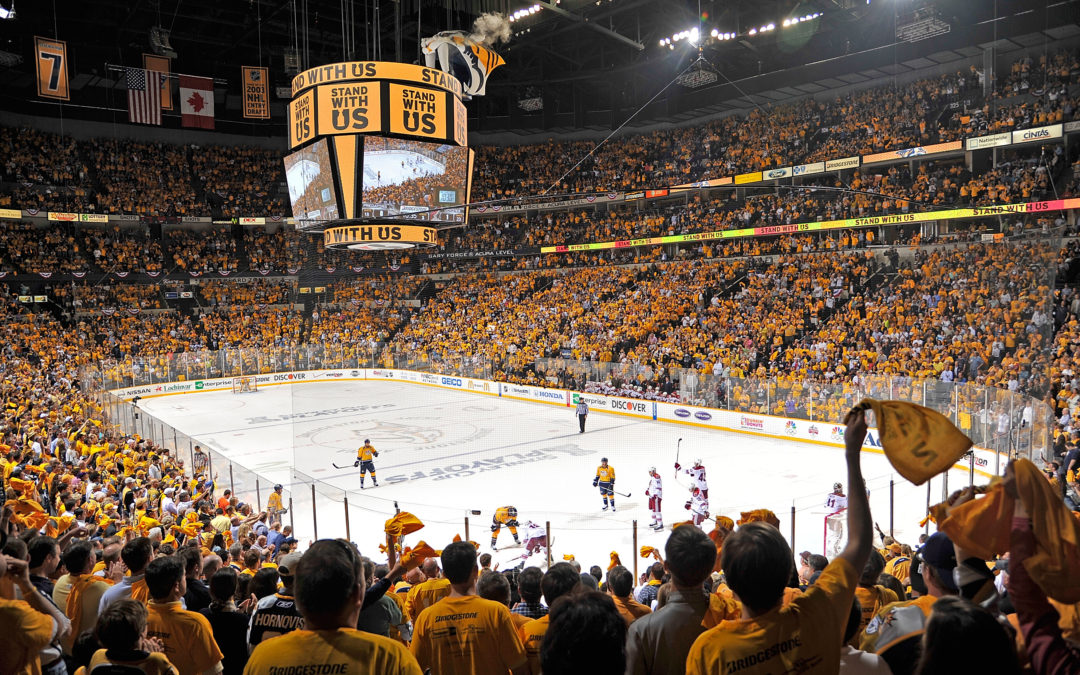 The city of Nashville has rallied around the local hockey team, the Nashville Predators. The Preds start their second-round series Wednesday night against the St. Louis Blues. Coming into the playoffs the Predators were the eighth-seed and scheduled to play against the top-seeded Chicago Blackhawks. Going into the series no one gave the Predators a chance. ESPN polled their hockey analysts and every one of them predicted the Blackhawks to win the series, but the Predators proved them wrong. The Predators came out and swept the Blackhawks in four games to punch their ticket to the second-round. "Getting a chance to go to game three of the series and see the excitement in the arena was really incredible," senior Chase Whiting said. The cheapest price for tickets in round two is $90 right now, but the Predators know that not everyone can justify or afford spending $90 on a single ticket. They have created a way to give these people a chance to go to a game. On the day of a home game on the NHL app, starting at 10 a.m., the first 50 people have a chance to buy $15 tickets. "We do this so that everyone has an opportunity to experience a game in Bridgestone Arena," Predators CEO and President Sean Henry has said. Game one of the series against the Blues will be Wednesday night in St. Louis, but there still are ways to experience the excitement of the game. For every road game during the playoffs, the Predators will be hosting a watch party on the plaza at Bridgestone Arena, with entertainment starting 30 minutes before puck-drop. Plenty of...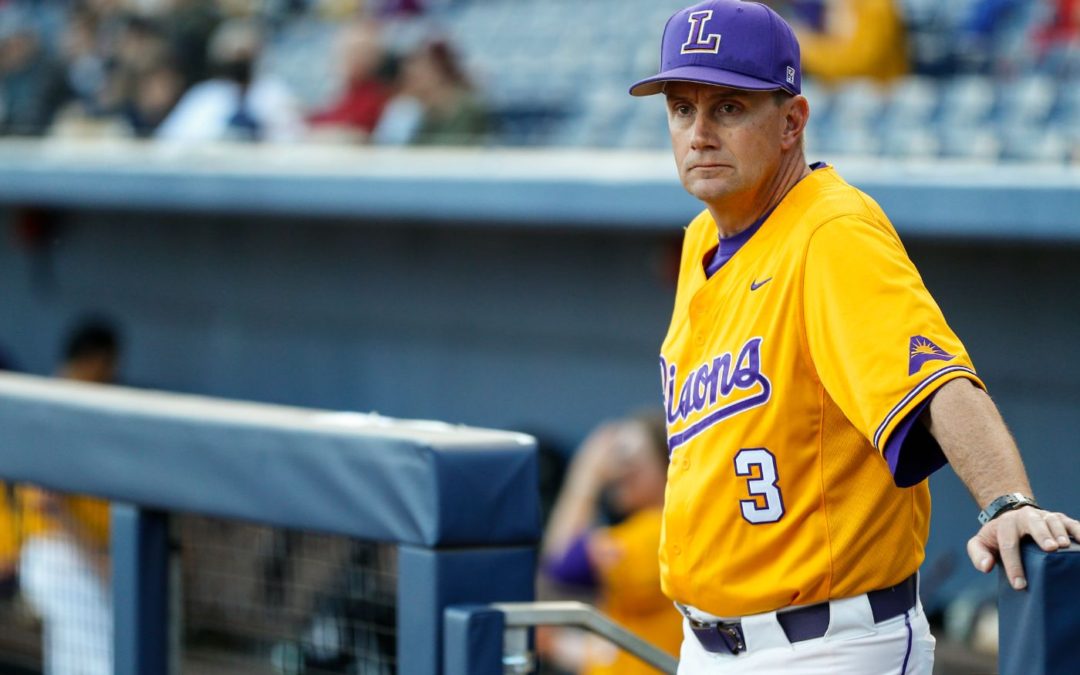 Unforced errors are a coach's worst nightmare, and baseball's Jeff Forehand is no exception. The Lipscomb Bisons had plenty of opportunities to defeat their cross-town rival Belmont at Dugan field on Tuesday night, but missed opportunities on offense and defense proved too much to overcome as the Bisons eventually fell 9-7 in a game that lasted over four hours. The Bruins jumped out to an early lead thanks to Hunter Holland's grand slam with two outs in the top of the 1st. Although the deficit would eventually be 6-1, Lipscomb was able to crawl back into the game thanks to a six-run third inning, making it all the more difficult to eventually take the loss. The loss moved the Bisons to 20-18 on the season as they remained 6-6 in conference play. "I think we handled it pretty well initially," Forehand said. "But then we just kept putting ourselves in bad spots either by getting behind in the count or giving up a leadoff walk. We bailed ourselves out of those situations a few times, but that's not something that any team can do consistently." The Bison's six-run outburst in the third was a two-out rally sparked by Jake Perry's 2-run bomb to right field. Belmont's pitchers struggled with command in the inning, allowing the Bisons to load the bases before Michael Gigliotti was hit by a pitch to bring in Allan Hooker. A throwing error on a ground ball to second allowed Jackson Furstace and Tyler Bethune to score on the very next batter, giving Lipscomb a 7-6 lead. Belmont would quickly regain the lead in the 5th,...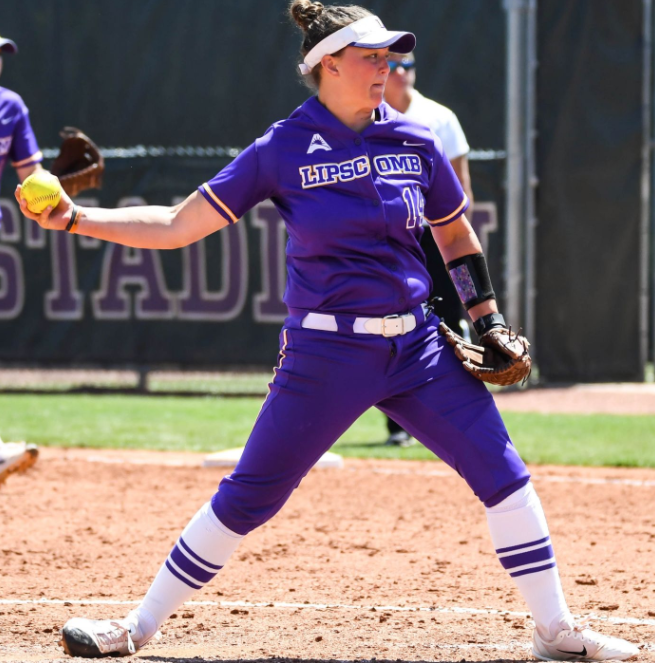 It was no coincidence that the song "Takin' Care of Business" was blaring in E.S. Rose Park as Lipscomb stepped on the field because that's exactly what the Bisons did in their 5-0 shutout over Belmont. It was a picture-perfect day for the annual "Battle of the Boulevard" face-off. The field was freshly groomed with a jaw-dropping Nashville skyline in the horizon. The Lady Bisons were more than ready to hit the field Tuesday night after resting since last Thursday's win over Chattanooga. "It felt like we were almost having to force our energy and effort at times," head coach Kristin Ryman said. "We had to work through that and get back into a game mode. It is nice to get some rest, but there is something to be said about being in game mode too." Lipscomb landed three runs in just the second inning following a beautiful two-RBI single by Abby Fenichel. "On a night when the ball wasn't flying off of bats for either team I thought Abby had some really well-hit balls," Ryman said. Fenichel would go on to lead the pack with three runs bated in and two hits. Another easy run was scored in the fourth off of a bloop single to left field from Fenichel. Belmont appeared to be in a frenzy as it switched out its second baseman, catcher and shortstop after Lipscomb's hot start. The Lady Bisons were unscathed by the changes and remained in the driver's seat. The highlight of Lipscomb's defense was ace Mandy Jordan. Jordan struck out 13 batters, allowed four hits and did not walk a single...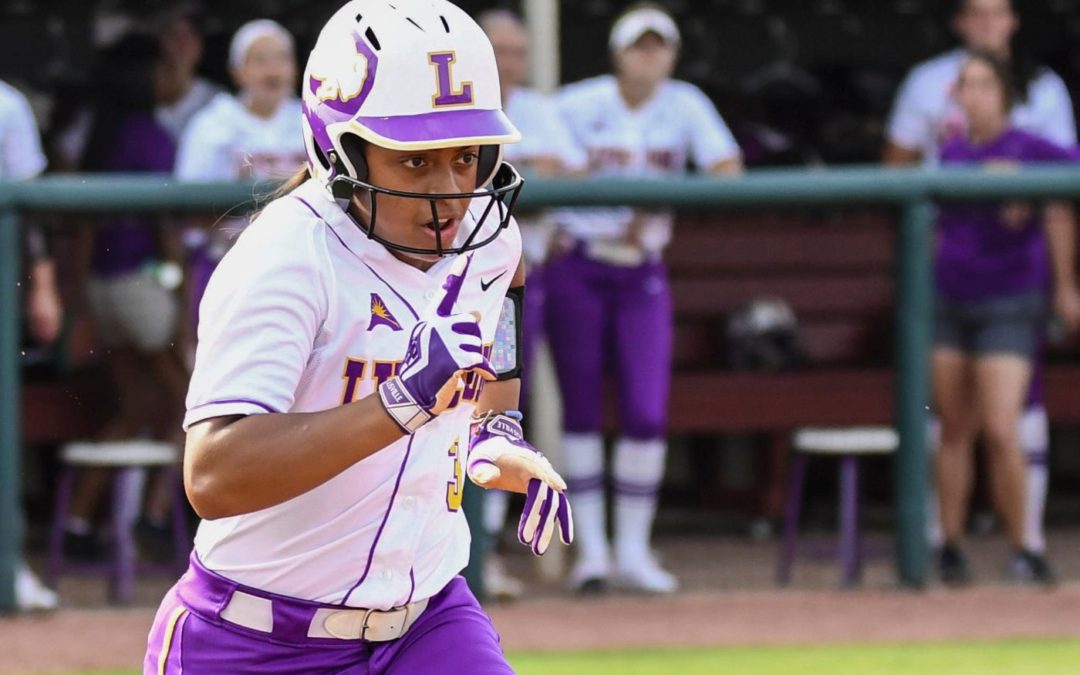 A rain delay in the second inning didn't stop the Lipscomb Lady Bisons from run-ruling the Chattanooga Mocs 12-0 in five innings on Thursday night at Draper Diamond at Smith Stadium. Coming off a 4-1 win Tuesday night at Louisville, Lipscomb (33-13) pulled a massive nine-run second inning to go up 11-0 over the Mocs (12-32) early in the game. "I loved how we scored right off the bat," head coach Kristin Ryman said. "Chloe [Yeager] gets a really clutch two RBI single right there in the first inning to get us on the board and jump-start us, and then in the second inning we just really took off. After that, we just relied on our defense." Senior veteran pitcher McCarley Thomas pitched the entire game, only allowing two hits, while Chattanooga threw two freshmen — Celie Hudson and Alex Connell, who let up four hits a piece against the Lady Bisons. "I feel pretty good about it," Thomas said. "I think I have the opportunity to be sharper and to get ahead more on my batters, and that's going to help me out a lot. It's a team sport, and my teammates had my back, so it was a good outing." In the first inning, junior Caitlin Plocheck knocked a double to centerfield for the Lady Bisons' first hit. Then with two outs and bases loaded, freshman Chloe Yeager came up to bat, drilling a single up the middle to bring in the first two runs of the game. After a quick rain delay, sophomore Destinee Brewer knocked a single and stole third before senior Kasey Gibson hit a...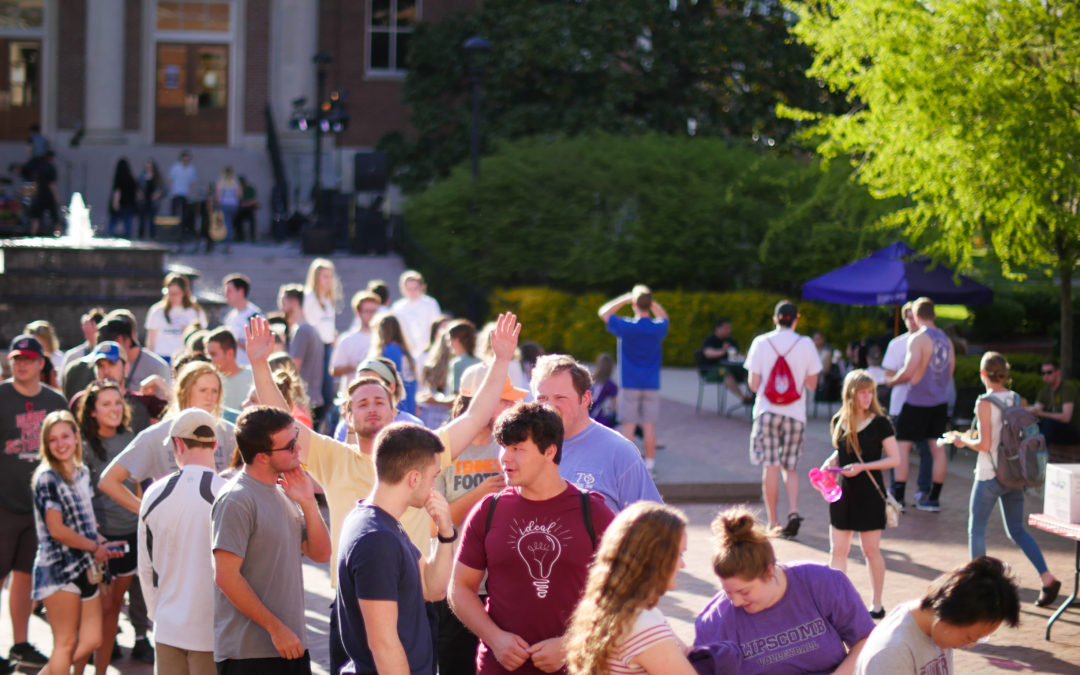 Monday evening, Lipscomb's SGA hosted a concert, featuring Your Neighbors, a band comprised of  mostly Lipscomb students. Your neighbors opened for the country/Americana band Dorado. SGA served Whitt's Barbecue and Maggie Moo's ice cream. Photos by Ellen Butterfield « ‹ 1 of 2 ›...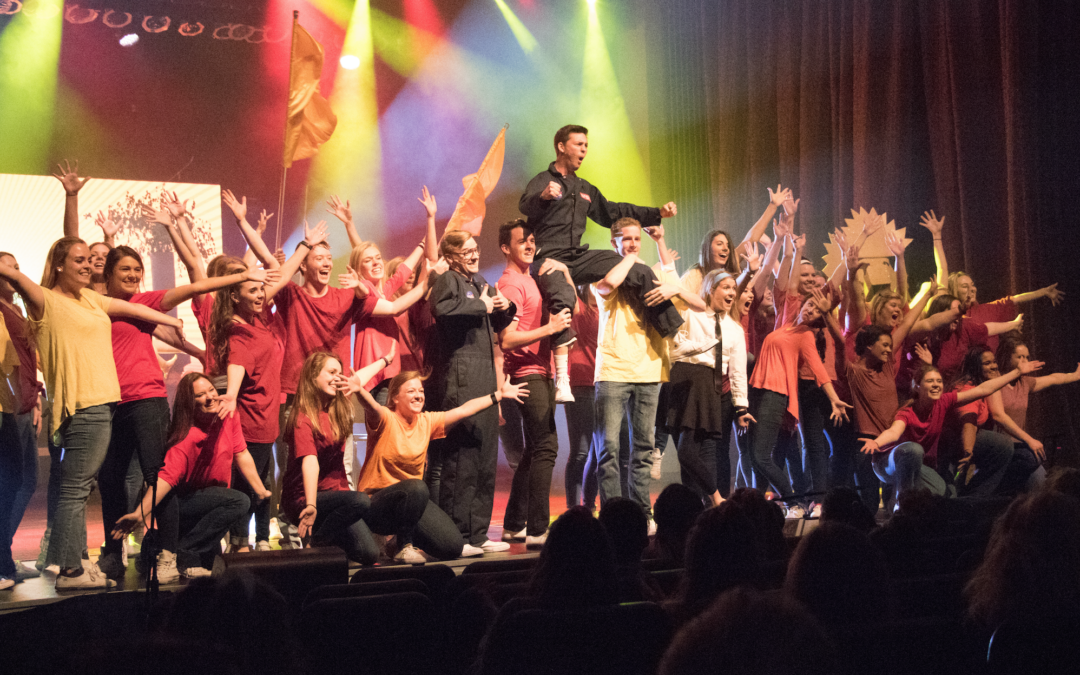 This Thursday, Friday and Saturday, Lipscomb's social clubs will host the annual musical performance, Singarama, in Collins Alumni Auditorium. All performances except Saturday's will be at 7 p.m. Saturday's will be at 2 p.m. This year's theme is "A Blast from the Past," and will feature performances reminiscent of the 70s, 80s and 90s. Each performance will be judged on a variety of categories, and the winner will be announced following the final performance. Photos by Anna Rogers « ‹ 1 of 5 ›...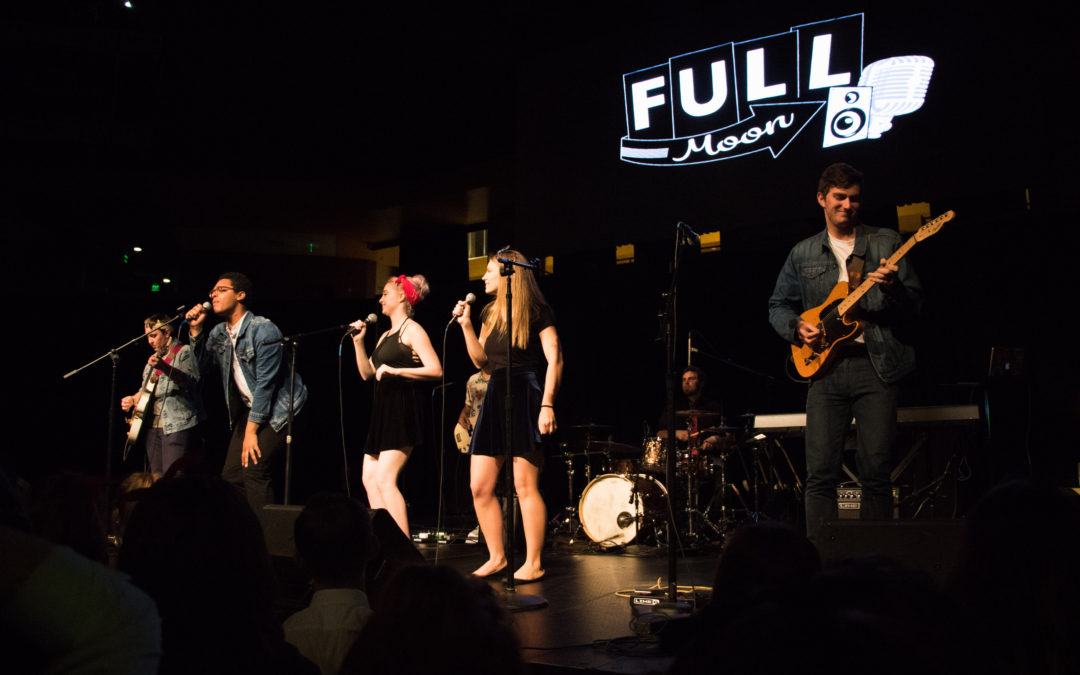 Social clubs Theta Psi and Delta Omega hosted Full Moon Festival, an annual benefit concert, in Allen Arena on Saturday. This year's concert combated drug and alcohol abuse by promoting "pure, clean fun." The lineup featured fellow students, some who perform professionally. Senior Joel Clinger offered to shave his head as an incentive for students to raise money by purchasing tickets or refreshments. True to his word, Clinger buzzed his locks on stage after the concert exceeded the goal and raised over $5,000 for Ed Pack Global. Photos by Anna Rogers « ‹ 1 of 2 ›...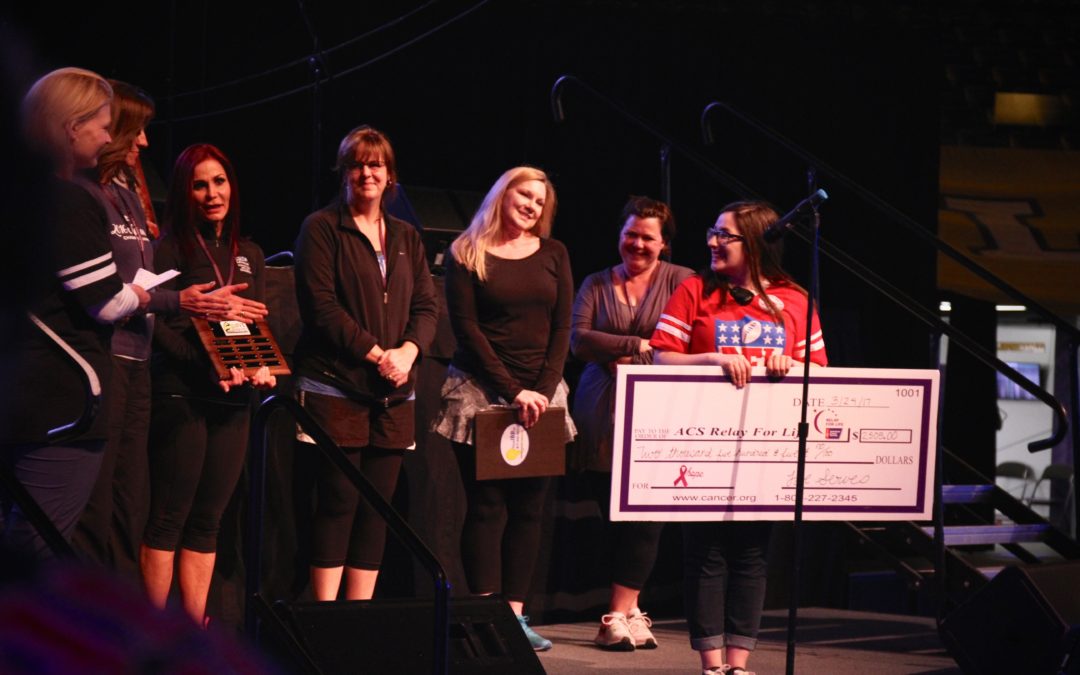 From Friday night to Saturday morning, the 2017 Relay For Life took place in Lipscomb's Allen Arena. Relay For Life is a fundraiser that donates proceeds to cancer research and charities that help families affected by the disease. This year's Relay raised over $25,000 for American Cancer Society. Photos by Ben Davis « ‹ 1 of 2 › » ...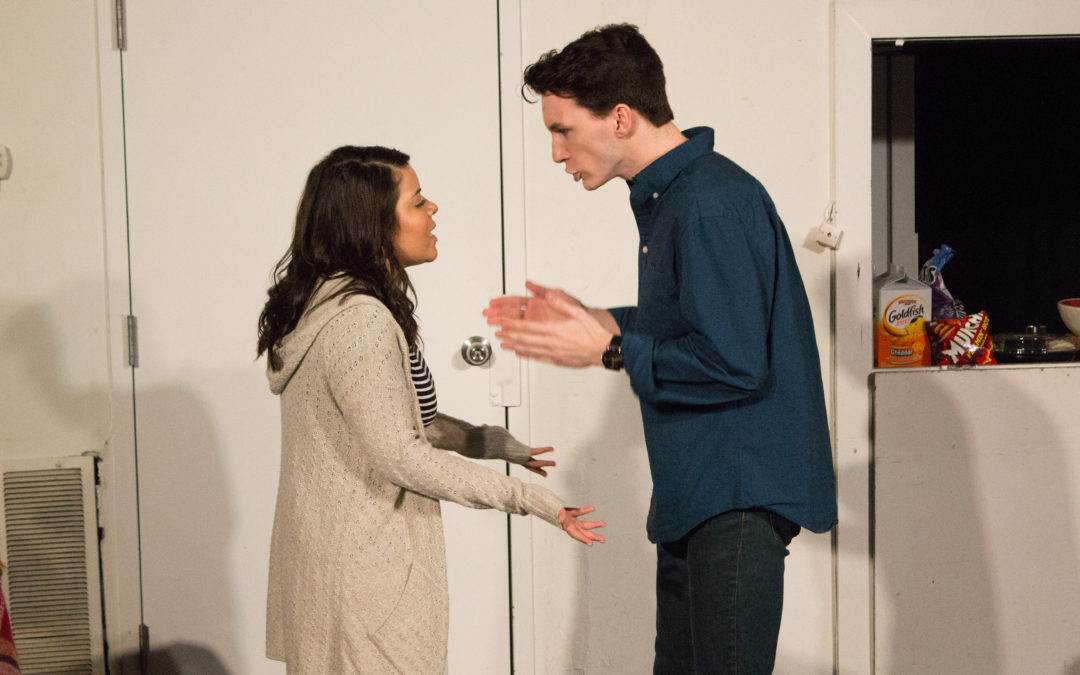 Opening March 23, student-founded theatre collective Second Stage Student Theatre will premiere the play "Really Really" at the Darkhorse Theatre. The play by Paul Downs Colaizzo shows the complications among a college-age friend group when one of them accuses another of assaulting her at a party. Though controversial in nature, the play speaks on relevant topics, which is why director and junior Natalie Risk kept the harsh material in the show. She and the founders of 2SST hope their portrayal of these events sparks conversation about assault prevention on campuses. After each showing, there will be a talkback with professionals from the Nashville area who deal with these situations. "Really Really" runs March 23-25 at 7:30 p.m. To preorder tickets, visit the event page. « ‹ 1 of 5 › » Photos by Anna...