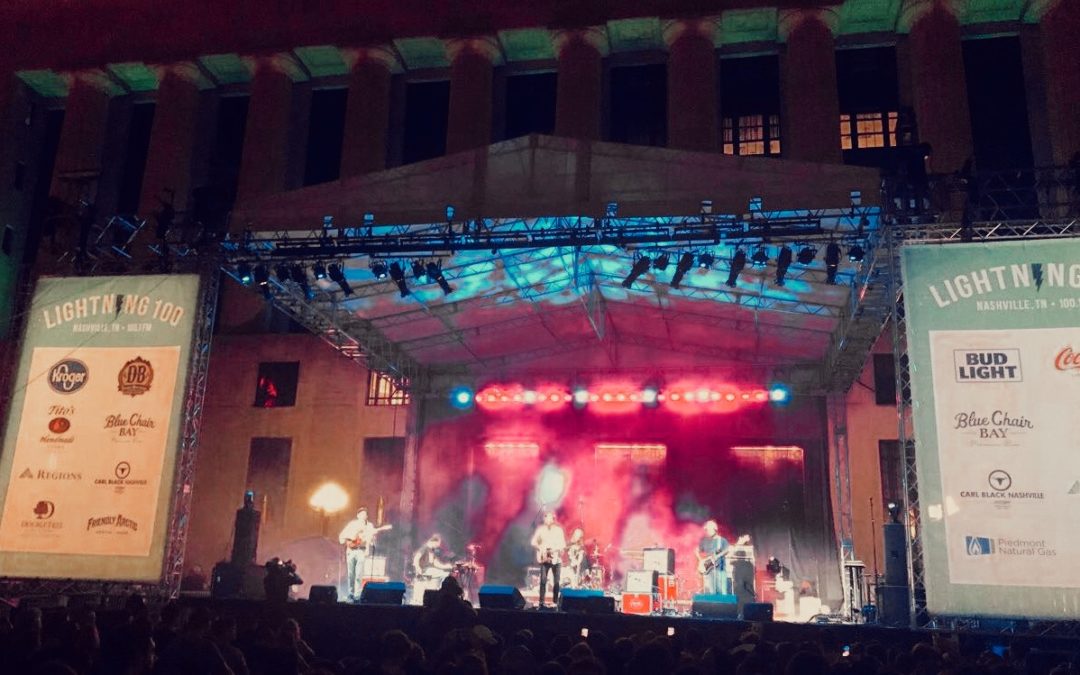 This year's Live on the Green lineup is packed with artists, and it's all FREE! Live on the Green is a festival put on each fall by Nashville radio station WRLT Lightning 100. The concert series takes place in Public Square Park  — adjacent to the historic Metro Courthouse — beginning this Thursday, August 15. Other dates are August 22 and 29, as well as the rest of the long Labor Day weekend, August 30-September 1. Lipscomb's very own Briston Maroney will be playing the 615 stage from 5:15-6 August 29. Ths festival has a mission of sustainability and organizers state "Live On The Green is committed to being Nashville's premier environmentally-friendly music festival. Each year, work to further reduce our carbon footprint, (is) bringing us closer to our ultimate goal of operating as a completely waste-free, carbon-neutral event. We strive to incorporate sustainable practices in all facets of our music festival – ranging anywhere from using energy-efficient LED lights festival-wide and reusing banners, to selecting the green roof as the location to host the event." Along with a wide range of music, the festival also has food and beverage vendors as well as merch and other local booths set up and VIP experiences for purchase. This year the festival has a page in the WRLT Lightning 100 Nashville app and can be found by clicking this link. In the app, you can create your own lineup and check out the vendors as well as purchase merch. Stay tuned for more Lumination coverage of the festival and former Lipscomb students on stage. Photo by Mckenzi Harris at Live on...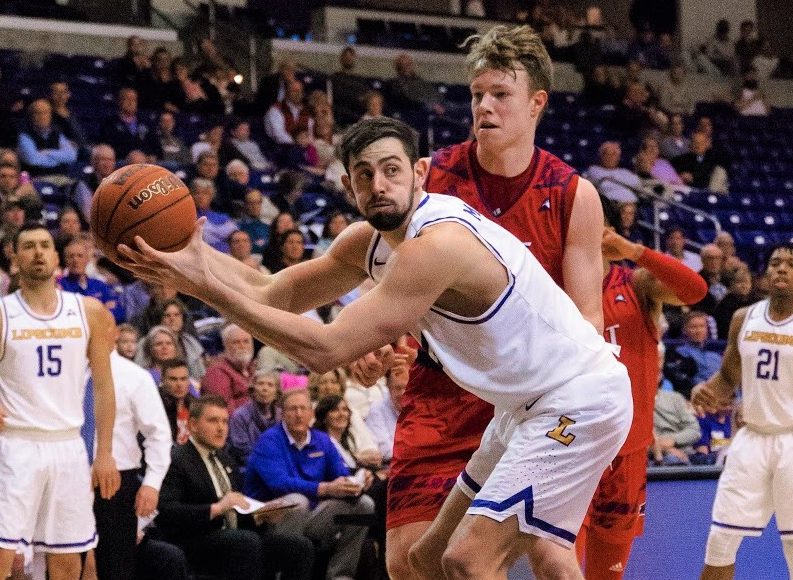 Nashville native and former standout for Franklin Road Academy and Lipscomb University, forward Rob Marberry, is moving far away from the Volunteer State as he continues his basketball career in Estonia. On Wednesday, Marberry agreed to a deal with Estonian team KK Paulus Pärnu. KK Paulus Pärnu, which is also known as Pärnu Sadam, is a member of the Latvian-Estonian Basketball League. When asked whether he thought that he would ever have the opportunity to play professionally, Marberry's reply was "Honestly, no. Looking back on high school, I didn't have any indication on whether I would be a good college basketball player or not. I had a rough patch my freshman year, not producing as much as I wanted to on the court. But, as time went on and I worked harder and harder, I saw it come in my vision." After graduating from FRA in 2014, Marberry played his freshman season at Western Kentucky as a walk-on for the Hilltoppers before transferring to Lipscomb, where he started all three seasons he played. As a starter for the Bisons, he was an all-conference player in all three seasons, including two first-team selections in his junior and senior years. Marberry was a member of the first Bison team to make it to the NCAA tournament as well as the first Bison team to play in the NIT Finals. In his senior campaign, he averaged 14.8 points per game and 4.1 rebounds per game, while shooting 63% from the field.  "You can see that we were a really good, tight team towards the end, and I give that all to the...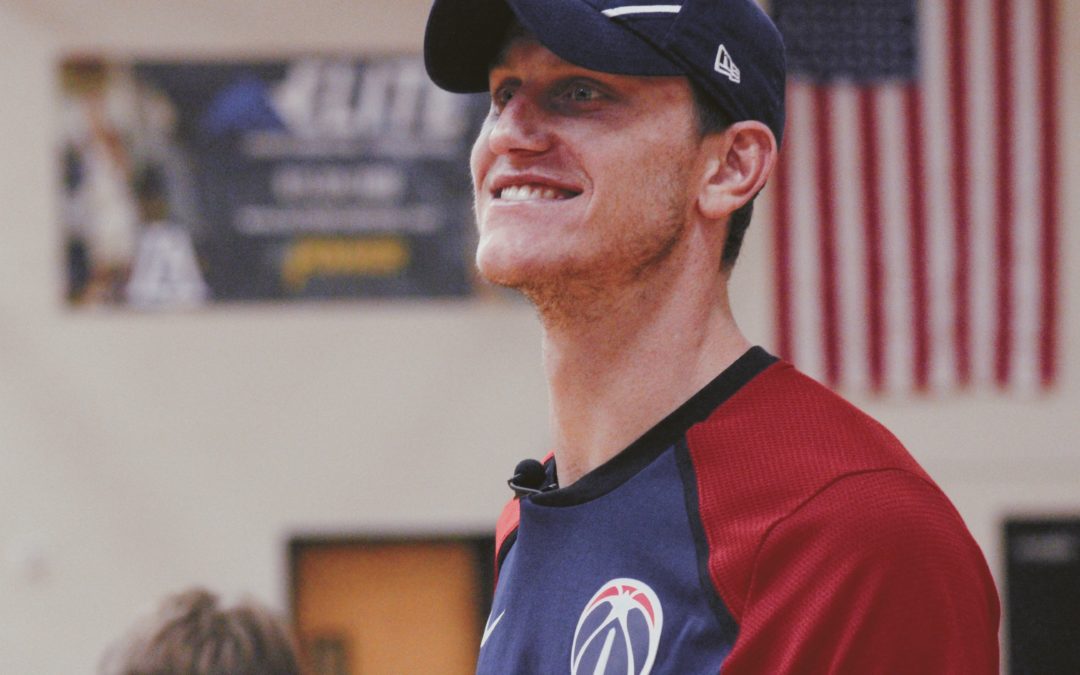 Former Lipscomb star and aspiring NBA player Garrison Mathews has made a return to the Lipscomb campus for his "Garrison Mathews Pro Skills Mini-Camp." The camp takes place Tuesday and Wednesday at the Lipscomb Academy gymnasium.  "A lot of professional players will come back to their hometown, and in a way give back and teach to help the younger generation," said basketball trainer Colin Stevens, who is helping with the camp. "This is all about Garrison connecting with his people in Nashville and making his imprint now that he's going on to D.C." The Lipscomb grad's NBA career kickstarted late June when he signed a two-way deal with the Washington Wizards. "It's such a blessing…something I'm going to continue to work for and keep trying to stick," said Mathews. Mathews represented the Wizards in the NBA summer league, where, he said:  "There were some ups and downs, it's a tough grind for sure. It was a long summer, but it was good to work out with guys who are obviously great players."  For Mathews, the "Pro Skills Mini-Camp" gives him the opportunity to return to the campus where he spent the past four years. "They [Lipscomb] did a lot for me on the court and helped me become the player I am today, but they've helped me off the court in so many ways that nobody knows.  "I've grown so much as a person and not just a player, I can't thank Lipscomb enough." The camp welcomes players grades six-12 for the two-day event. "Hopefully they [participants] learn a little about basketball and a lot about themselves," said Stevens. According to Stevens, this...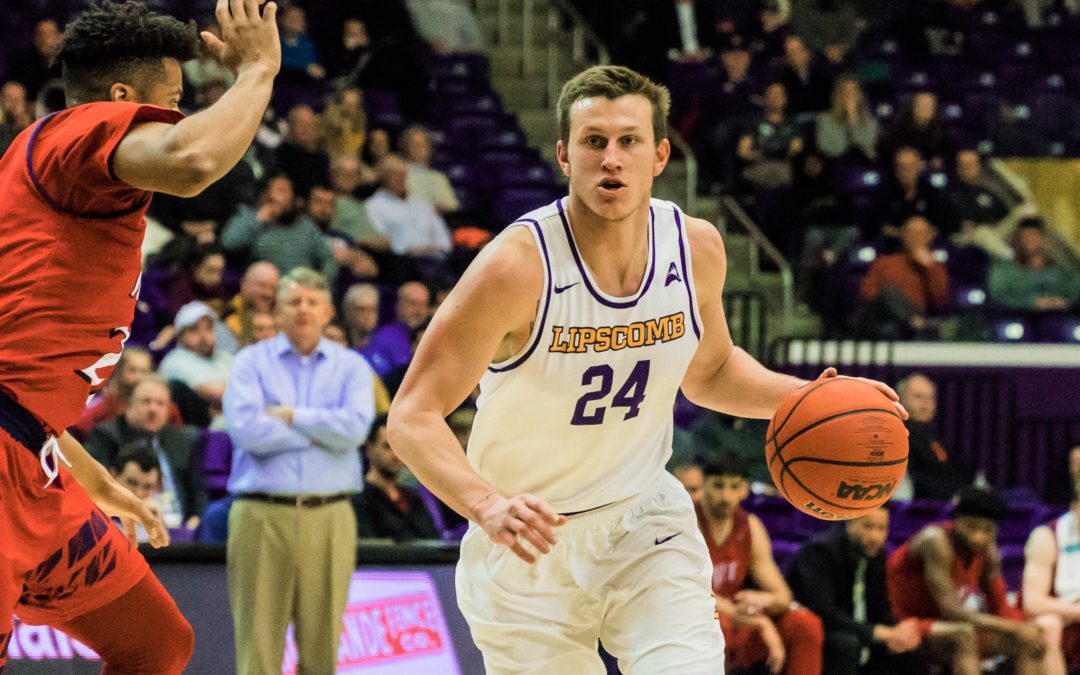 The last couple of weeks have been big for former Bison Men's Basketball standout Garrison Mathews. Not long after officially signing a two-way contract with the Washington Wizards, Mathews participated in the NBA Summer League with the team. He played in the final two of the team's four games. Playing against the Los Angeles Clippers, Matthews was in the game for 19 minutes and scored seven points on 3-4 shooting from the field. His points included the first three of the game. In the Wizards' final game against the Atlanta Hawks, Mathews had significantly more playing time, scoring 11 points (nine of which came from 3-pointers) in 30 minutes. Mathews will look to bring his ability to score from beyond to the arc to the next step in his journey to play for an NBA team during the regular season. He will be playing the majority of his minutes with Washington's G League affiliate, the Capital City Go-Go. Mathews will have some time off between now and when he has to report to the Wizards organization once again. The official date for the start of both NBA and G League training camps has not been announced yet, but they typically begin in late September and October, respectively. Per NBA regulations, Mathews could spend training camp on the Wizards roster if the organization so chooses. Otherwise, he will do it as a member of the Go-Go. After training camp, Mathews will then play in the G League regular season. The season begins in the fall, shortly after its training camps, and has its playoffs in the spring. At any point...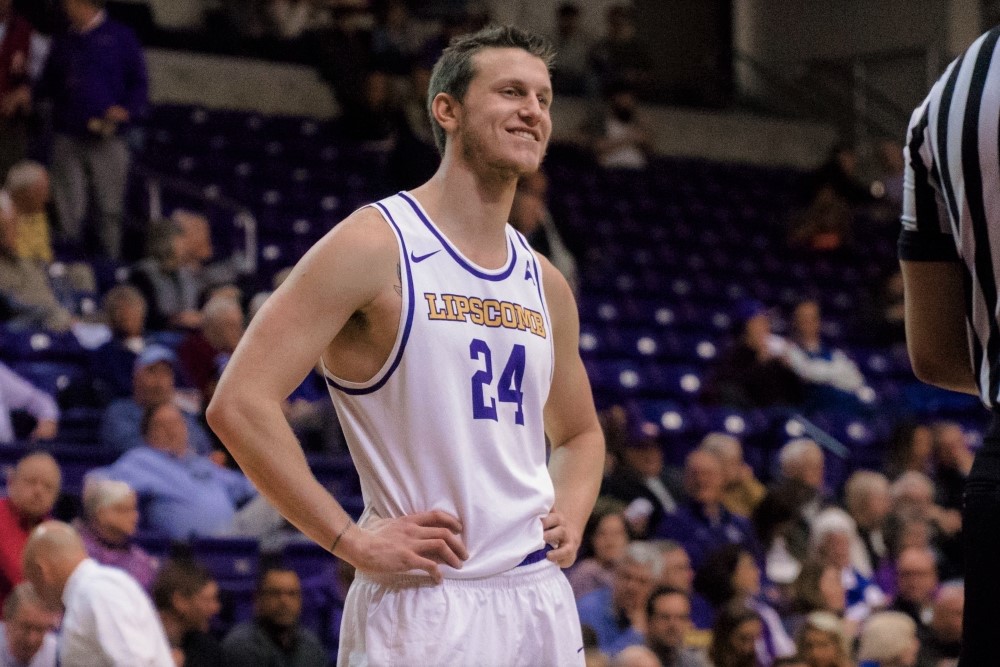 Lipscomb alum Garrison Mathews successfully found the three-point line during his first NBA Summer League game as a member of the Washington Wizards. His team lost to the Los Angeles Clippers, 90-72, but it was a successful outing for the former Lipscomb star who led the Bisons to the NIT championship game last winter. He also contributed to his team in their July 11 victory over the Atlanta Hawks, and he now has a total of 18 NBA points. His first game on July 9, though, set the stage for his career; and he had a hot start in the losing effort against the Clippers in the game played in the Thomas & Mack Center at the University of Nevada-Las Vegas and broadcast on ESPN3. The former Bison scored the first three of the game for the Wizards and hit three out of his four shots from the field, for a total of seven points in 19 minutes played. Mathews went into this game with something to prove in his bid to make it in the NBA, and he did just that. He continued his campaign for a professional career July 11, when he scored 11 points for the Wizards in their 76-74 squeaker past the Atlanta Hawks. Here is a tweet from the Washington Wizards page of Mathews. (Mathews is wearing number 24). .@gmathews_24 starting 🔥. #WizSummer | #DCFamily pic.twitter.com/iStHbhjH16 — Washington Wizards (@WashWizards) July 10, 2019 Photo courtesy of the...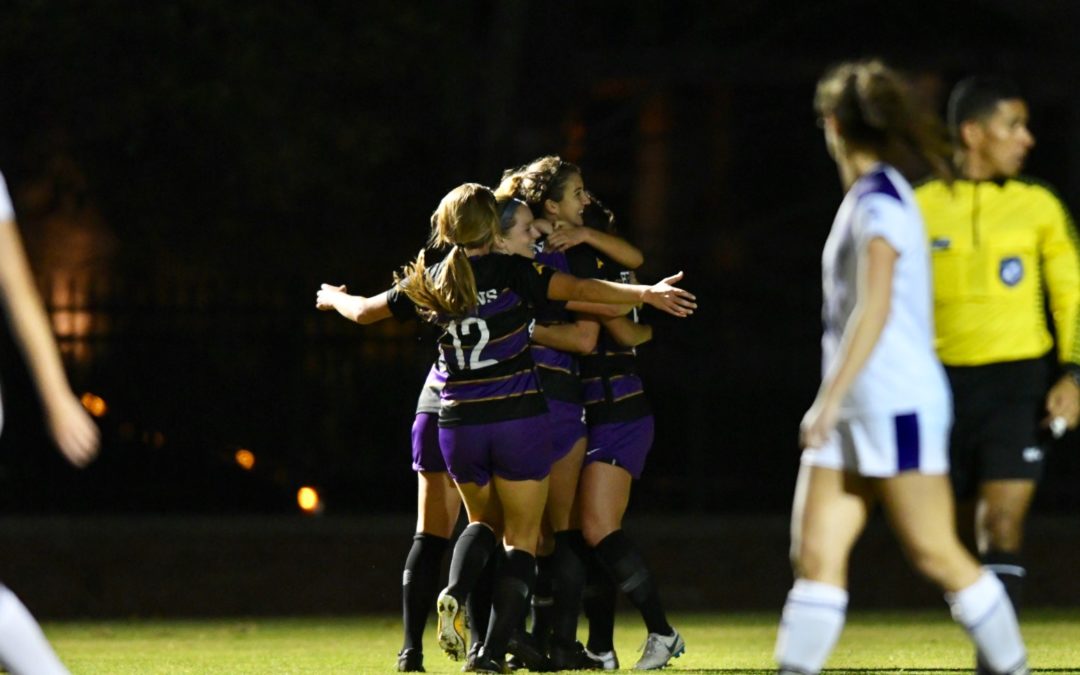 Lipscomb's women's soccer players got a big boost by watching the U.S. nation squad win the World Cup. Lipscomb's women's soccer players are thrilled by Sunday's 2-0 championship victory over the Netherlands, the second World Cup championship in a row, since the U.S. women also won in 2015, the preceding tournament. It is the fourth World Cup championship for the U.S. women since the legendary '99ers captivated the world 20 years ago. "During the World Cup, it was exciting to see people who don't play soccer be so engaged and supportive of this women's team," said Logan McFadden, a sophomore defender. And it wasn't just the excitement of the fans, "hearing sports broadcasters and newspeople talk about the change and popularity they have brought" adds to the thrill, she said. Of course, when a team is expected to win, things could backfire quickly if the women had lost, according to McFadden. "All that hype and stardom they had received would have turned against them." The pressure didn't slow down the U.S. women, she added. "Each game I watched, I saw the amount of fight they had and it was as if they knew the trophy wasn't going to be handed to them, and the closer they got to the final, the harder they fought. They have proven they are the best and they deserve to be treated like it. "And now that a ton of more people saw that, there is no denying it." Hannah Torbett, redshirt junior midfielder, said she's simply inspired, "because I know how far the women's game has come." And, to her, it's almost like...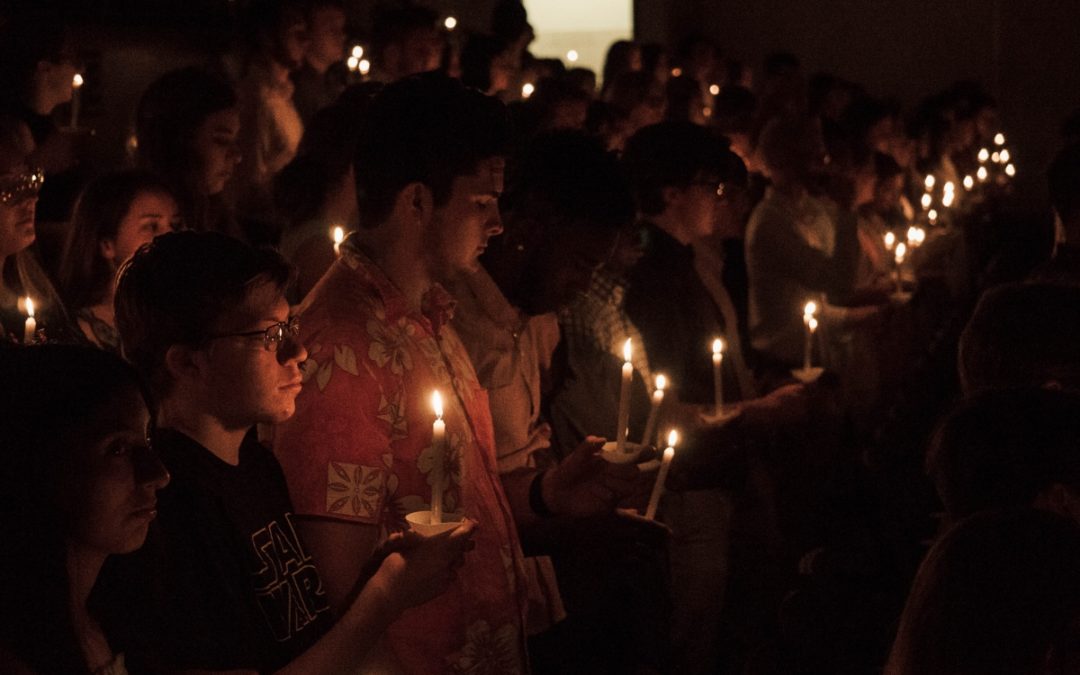 Each year, the Lipscomb faculty and quest team closes out Quest Week with a special ceremony to welcome all the new students called "Initium." At the ceremony, each student is given a piece of slate to remind them of the "clean slate" they have at Lipscomb, as well as a candle to light their path at Lipscomb while President L. Randolph Lowry, student body president Jack Webber and others spoke. In presenting the students with their slate, President Lowry reminded the students to "keep your slate close, put it up somewhere in your room, keep it where you can see it and let it be a reminder that while we are here to educate you and your parents lovingly support you, what ultimately will be on your slate will be of your choice" « ‹ 1 of 2 ›...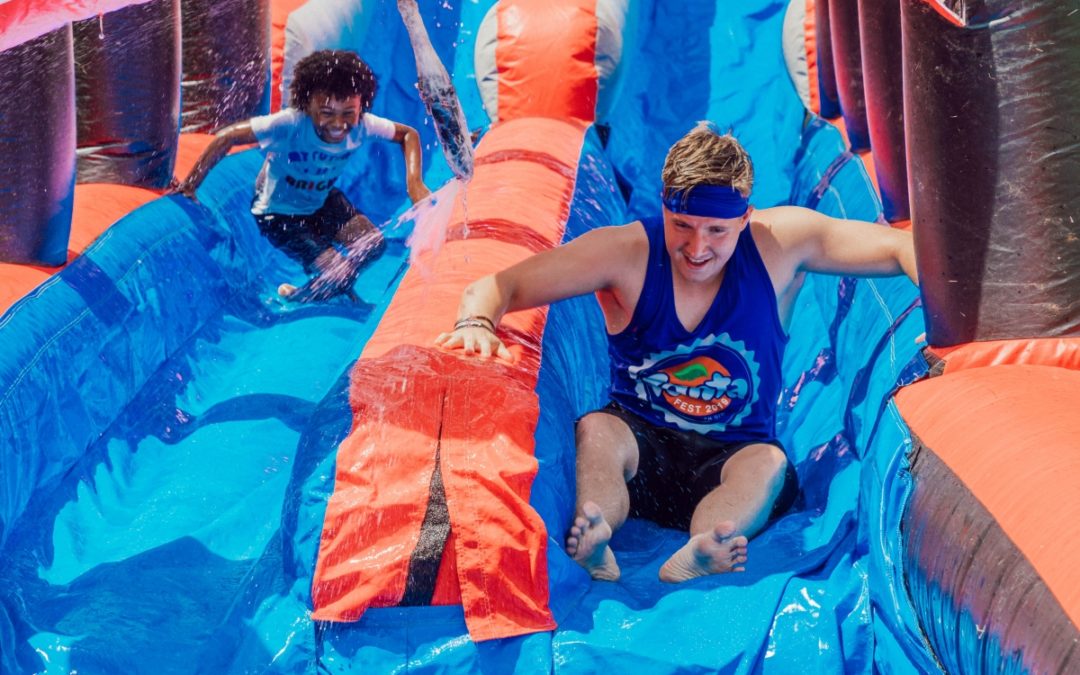 Inflatables, spike ball, badminton, and a lot of Fanta later, students are just one day from beginning their college experience at Lipscomb. Every year the quest team host an event called "Fanta Fest." The event takes place in the yard between Ezell and Beaman, and students spray each other with cans of Fanta while going down water slides, playing games, running around and dancing to loud music and just having a good time. Later in the evening students had a paint party called the "Paint the Herd". Students received a free t-shirt, danced to music from a DJ and throw colored paint powder all over each other. This gallery captured all the fun of "Fanta Fest." « ‹ 1 of 2 ›...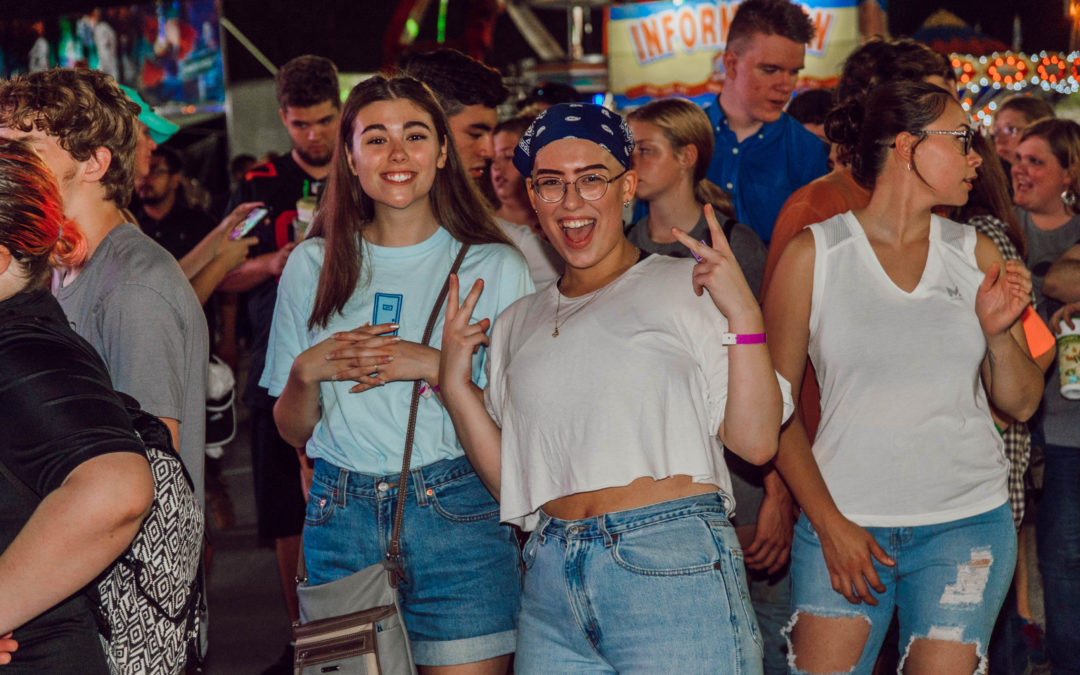 Last night the quest groups had lunch with their colleges, went on excursions around Nashville and then took to the Wilson County Fair for the evening. The new Lipscomb students rode a bus to the fair and stayed for about 3 hours. The night consisted of fair food, carnival games, rides and so much more. View the gallery below to see the fun from last night. There are two more days of Quest week, but make sure to check the galleries from the past two days. Quest Day One Quest Day Two...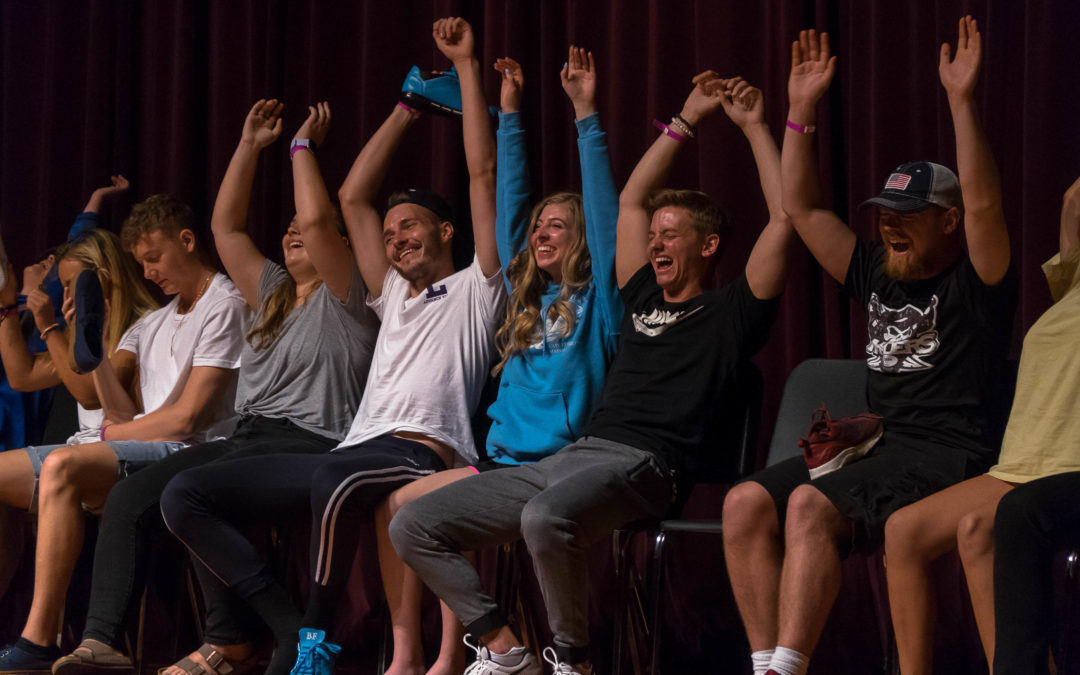 Yesterday afternoon, students traveled to several locations around Nashville for service day, dressed up for "the Event" and attended a hypnotist show. Service day is when Quest leaders take students around Nashville to participate in clean-ups, organizing, entertainment and so many other things to serve the community around Nashville. Some of the places students served at were: Radnor lake, Project C.U.R.E., Glencliff High School, Habitat Re-Store, Rocketown, Shelby Bottoms, Southerland Place and many others. "The Event" is the black and white with a pop of color dinner where the Quest Team serves the students. There is live entertainment and a photo booth available at dinner as well. The hypnotist show by Brian Imbus has become a Quest Week staple through the years and guaranteed entertainment for all. Imbus brings students onto the stage to hypnotize them as well as offering the audience a chance to be hypnotized in their seats. Quest night two was full of entertainment and we've got another gallery full of it. « ‹ 1 of 2 › »...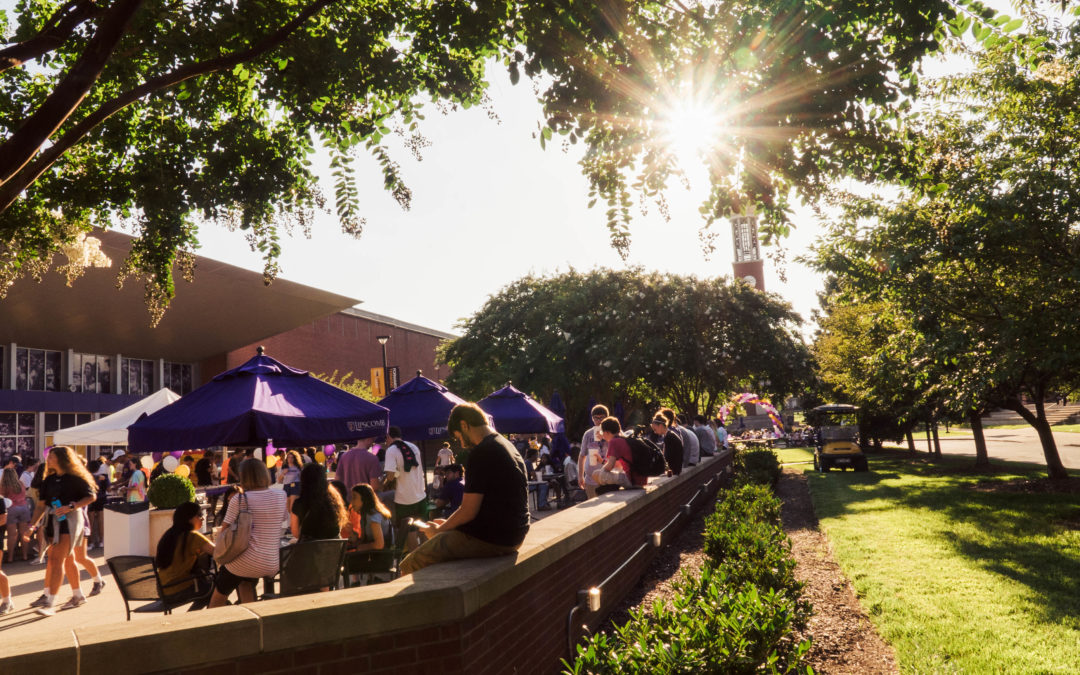 Lipscomb's Quest team kicked off the week with the first tailgate of the semester in a combined effort with athletics. The tailgate offered food from Taco Mama, free tank tops and a chance to sign up for service day. Service day will take place today from one till four. The Quest groups will take to different locations and do community service projects around the Nashville area. Following the Bison Bash yesterday evening was a neon night at the Brentwood skate center. What's a better way to make a first impression on fellow Lipscomb students than wiping out on roller skates? After the neon night, students headed back to campus to participate in this semesters first "On Wednesdays, We Eat". This event is held nearly every Wednesday on Lipscomb's campus throughout the school year. Typically a Lipscomb student attending will get to watch a free concert from a local band and eat a one-dollar meal. While the eating and free concert took place, the transfer students headed to Jeni's on 12 South to mingle with other transfers. The evening lasted till well past midnight and definitely offered a little something for...