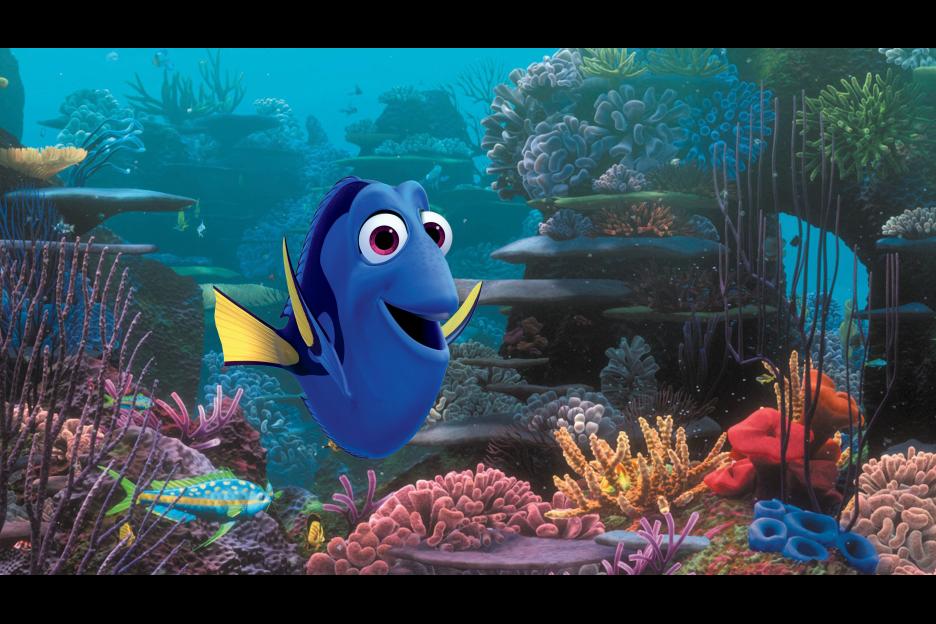 Many wondered if "Finding Dory" would sink or swim, but in typical Pixar-fashion, the animated comedy gets along swimmingly. Ellen Degeneres' Dory, one of Disney's most beloved characters, returns to the screen for her own feature film, providing lots of laughs and delighted squeals — from children, college-aged students who grew up with "Nemo" and adults alike — along the way and teaching some valuable lessons about family and focusing on one's strengths. Among many good qualities, one of the film's greatest strengths lies in its voice actors, brilliantly voiced by Degeneres (Dory), Albert Brooks (Marlin), Ed O'Neill (Hank), Ty Burrell (Bailey), Diane Keaton (Jenny), Eugene Levy (Charlie) and newcomer Hayden Rolence (Nemo). For moviegoers who are familiar with Pixar's 2003 hit, "Finding Nemo," Dory's "short-term memory loss" 'disability' has often landed her in trouble. For example, she, on occasion, wanders off, then forgets where she has wandered off to — causing much despair for the fish who try to keep an eye on her. She forgets that Marlin has told her she's not supposed to go on the class trip (making it a very awkward situation for Marlin to tell her in front of the class). She can't even remember when she's already told Marlin something in the night, so she repeatedly keeps waking Marlin up to tell him. For a moment, she even forgets why she and Marlin trekked across the ocean a few months ago (it was to find Nemo). It would seem Dory can't remember much of anything important. One day, though, Dory does remember something important — something very important. She has a family. Somewhere out in the...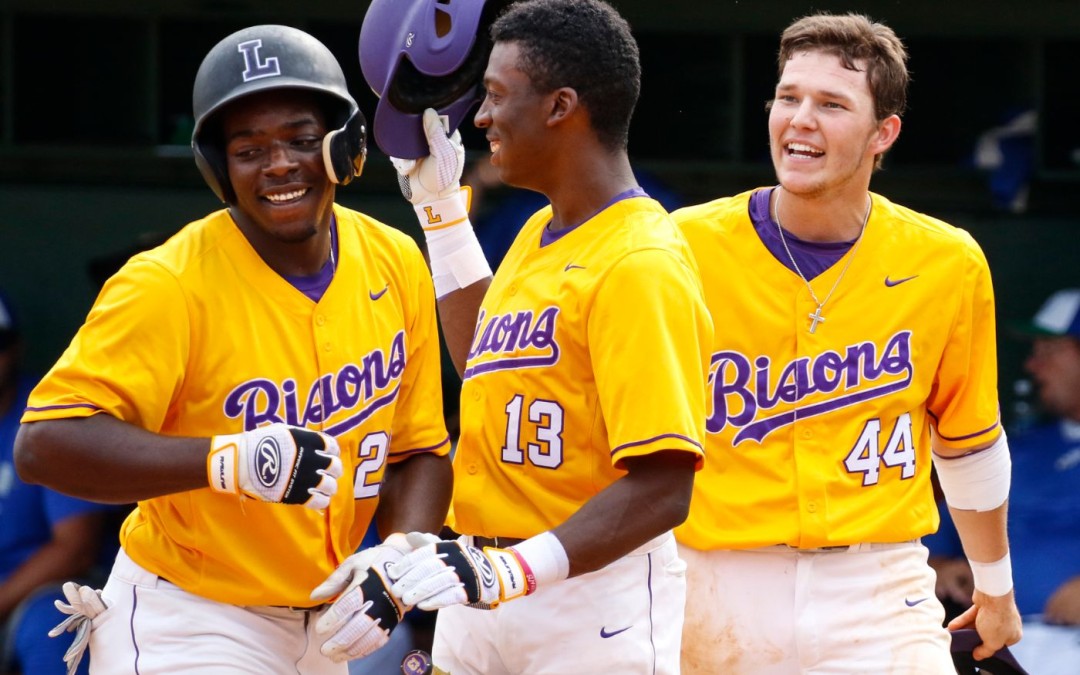 After another successful season, Bison baseball didn't strike out when it comes to off-season accolades. Rising junior pitcher Brady Puckett was named a Louisville Slugger Third Team All-American by Collegiate Baseball on June 2, 2016. Puckett was also named Atlantic Sun Pitcher of the Year and first team all conference the week before. Puckett became the first non-freshman Bison to ever earn an All-America nod from Collegiate Baseball. "What a huge honor this is for him after having such an outstanding season," Lipscomb Head Coach Jeff Forehand said. "We grow accustomed to what he does when he goes out on the mound, but for others to recognize him as one of the top pitchers in the country is pretty special." Puckett was a force in the A-Sun as he tossed his way to a 9-2 record and a 2.93 ERA. In his 15 starts this season, Lipscomb was 13-2 and never lost a decision in eight games. Puckett was also one of 12 players that started summer ball nearly three weeks removed from the Atlantic Sun Tournament. They will compete in eight wooden bat leagues ranging from Massachusetts, Louisiana and Wisconsin. Sophomores Michael Gigliotti, Jeffrey Passantino and Pucket will join the top players in the country in the largest amateur baseball league in America since 1885. They are the first Lipscomb players to compete since Hunter Brothers in 2013. Brady Pucket wasn't the only Bison to be singled out. Freshman Zeke Dodson was named to the Freshman All-American team by the National Collegiate Baseball Writers Association. Dodson was the only player from the Atlantic Sun to be honored by the NCBWA. Dodson played in...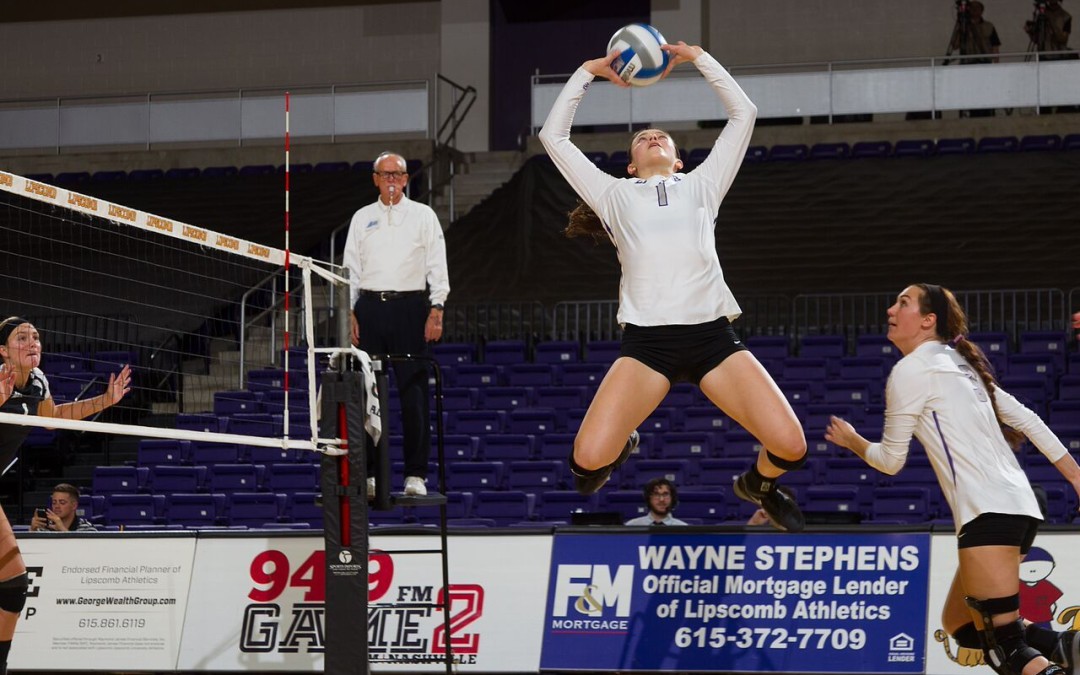 Incoming senior volleyball player Kayla Ostrom begins training and competing this week for the 2016 U.S. Collegiate National Team – Indianapolis program June 21-30 in Indianapolis. In February, Ostrom attended the USAV Women's National Team Open Tryout in Colorado Springs at the Olympic Training Center and made the team — one of only 36 women chosen. The program will be divided into three teams, each consisting of 12-players. Those teams, chosen during training, will compete in a round-robin tournament June 26-29 at the USA Volleyball Girl's National Championships. It will serve as a second tryout for the USA National Team. This is the same tryout that Lipscomb volleyball alumni Jewell Dobson and Lauren Ford attended two years before. Ostrom was presented with the opportunity over winter break by head coach Brandon Rosenthal. "I was on the fence about going, but after talking with many people and praying for direction, I decided to go. I am so thankful I did," Ostrom said.  Ostrom flew out to Denver for the tryout with Associate Head Coach Billy Ebel, who was working the tryout. After they landed, they hopped in a car and drove to Colorado Springs for the first session the same afternoon.  "Playing with girls from all over the country was way more fun than I expected. There was so much positive energy in the gym. Everyone brought their best effort," Ostrom said. She said the drills were sometimes crazy; setting 6'5''middles was a little tricky at first, but she said that, overall, competing in the drills was freeing and exhilarating.  She added that she approached the weekend with the mindset that she was going to have...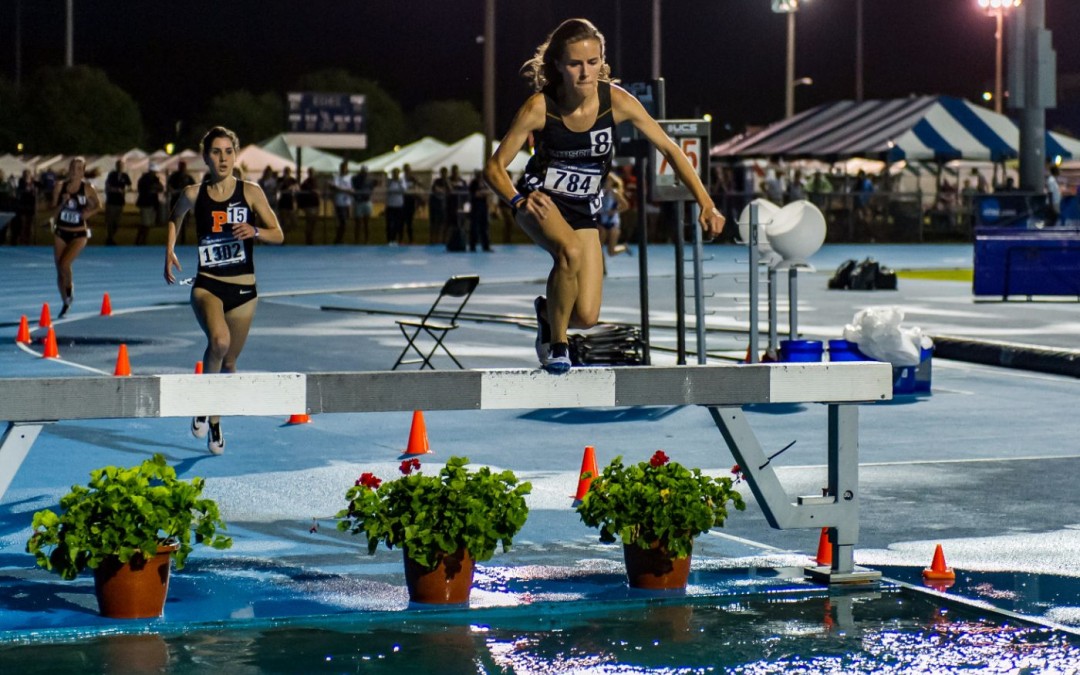 Since 2012, Madi Talbert has hit the ground running for the Lipscomb Bisons track and field club. On Wednesday, June 8, her historic career was finally completed in Eugene, Oregon, during the women's 3,000 meter steeplechase at the NCAA Division I Outdoor National Championships. At this years championships, Talbert ran the fastest non-qualifying time of any runner in NCAA Division I Outdoor National Championships history. Her time of 10:07.10 placed her 13th out of 23 competitors — just one spot shy of qualifying. This was Talbert's fourth consecutive trip to Eugene to compete for the Bisons in the final round in the 3,000m steeplechase, as she made it every year of her college career at Lipscomb. Her freshman year, Talbert finished 23rd out of 24. Her sophomore year, she came in the 16th spot, and her junior year, she  finished 13th, improving each year. In her freshman and sophomore seasons, she received All-American honors. In Talbert's overall career, she finished with four National Championships appearances, 10 ASUN titles, 20 All-Conference honors and 13 ASUN Runner of the Week awards. Talbert graduated from Lipscomb with a degree in Elementary Education in May, 2016. Photo courtesy of Lipscomb Athletics...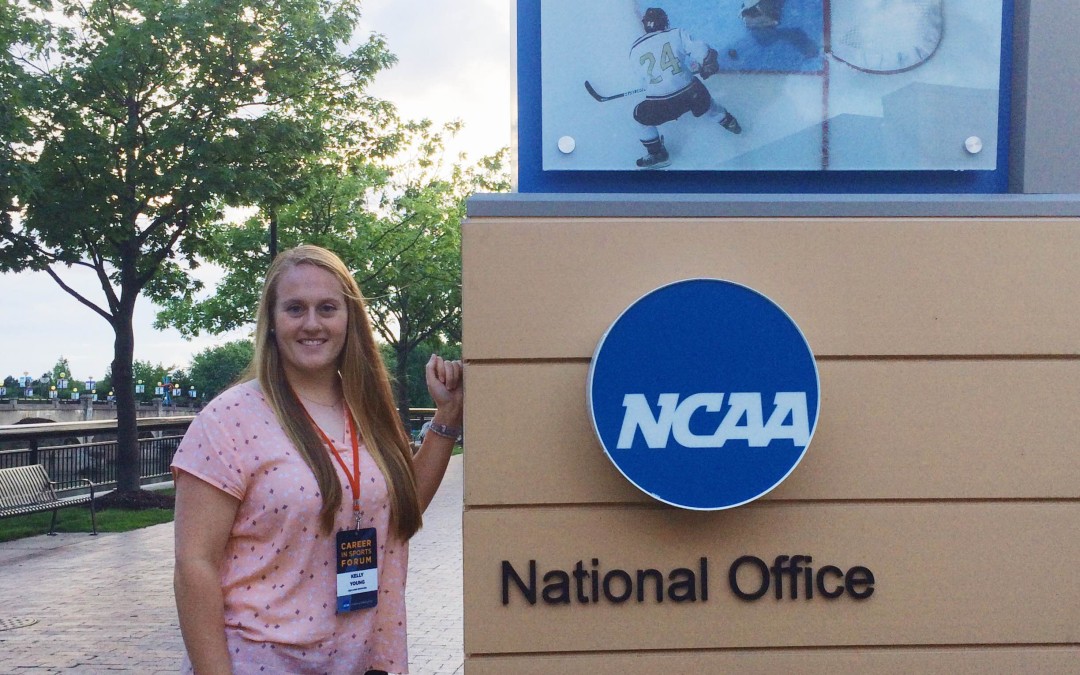 From a field of more than 460,000 athletes participating at NCAA institutions, Lipscomb's star softball pitcher Kelly Young was one of only 200 selected for the Career and Sports forum in Indianapolis, Indiana. The forum's mission is simple: to help athletes find a job. As Young is now a Lipscomb graduate with a historic softball career behind her, she must face the challenges of life after sports. "Just to be one of the few people selected to represent Lipscomb is such an honor," Young said. "It's nice to know that I have made an impact on administrators and coaches and people that I really don't work directly with every day. To be selected by the NCAA was a huge honor and an awesome opportunity that I never knew how much I could benefit from." The program springs from NCAA realization that once many college athletes are done with the sport they have played their entire lives, they will not know how to deal with no longer having that activity as integral to their lives. The purpose of the Career and Sports forum is to give athletes an opportunity to network and learn about themselves and how they can still give back to their sport even if their eligibility is up. Each day consisted of several different panels, such as the overview of intercollegiate athletics, a graduate assistant panel and breakout sessions. "There were athletes of all ages present," Young said. "Each athlete there ranged from people who didn't know what to do after college, or athletes that already had graduate assistant jobs set in place, but it was beneficial to...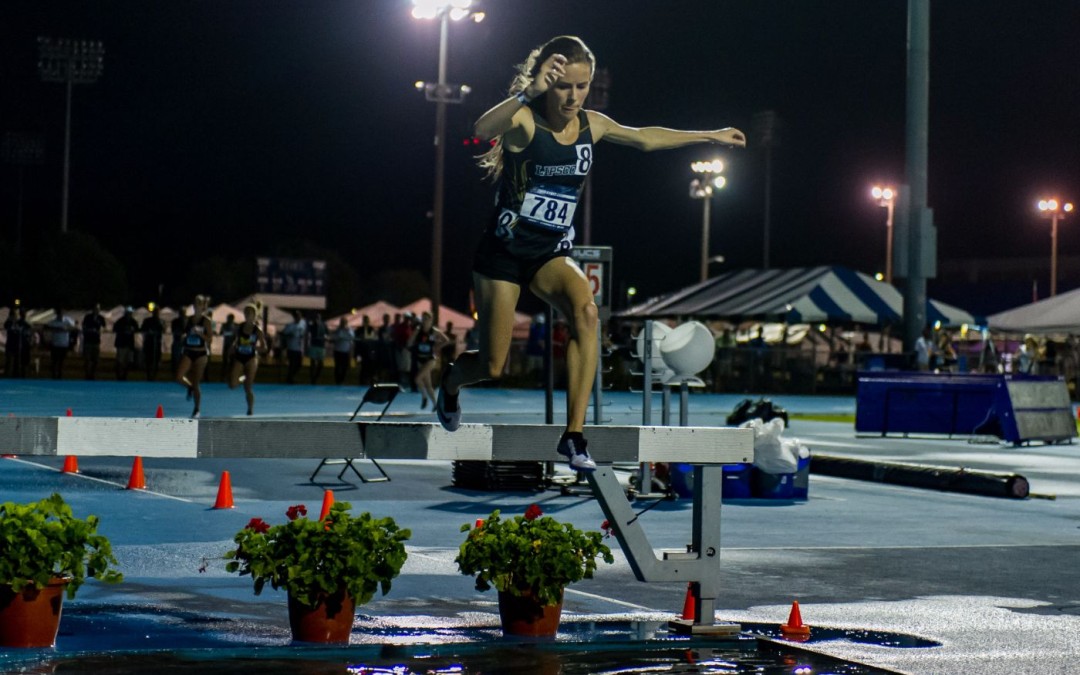 Lipscomb's Madi Talbert made school and Atlantic Sun Conference history when she qualified for the Nationals in the 3,000 meter steeplechase for the fourth straight year. That record-setting performance highlighted Lipscomb athletes' performances during last weekend's Division I East Region Preliminaries in Jacksonville, Florida. Talbert — one of five Lipscomb participants in the Region prelims — finished 11th out of 48 runners, posting a time of 10:04.48 in the steeplechase. Head coach Bill Taylor said it has been a joy to watch Talbert's progress as an athlete. "It's pretty amazing how she has developed from a high schooler with a 3,200m PR of 11:31 to a four-time NCAA Division I National Finals qualifier, two-time All-American so far, Olympic Trials qualifier and a runner with a (personal record) of 9:50 for the 3,000m Steeplechase," Taylor said. "That's quite a journey and should be an inspiration for our athletes that it doesn't matter where you come from; big things can happen if you believe in yourself." Talbert has twice earned All-American honors in her previous National Championship appearances. She looks to add to that in her appearance at Nationals June 8-11 in Eugene, Oregon. Senior Gemikal Prude also completed his Lipscomb career in style at the preliminaries in his home state of Florida. Even though he didn't advance, he gave thanks to the university for his experiences and the education he's received. "Never would I have imagined having the opportunities, traveling to places and meeting the people that I have," said Prude of his growth as a Lipscomb student athlete. "High jump hasn't necessarily been part of my life for too long, but I am so...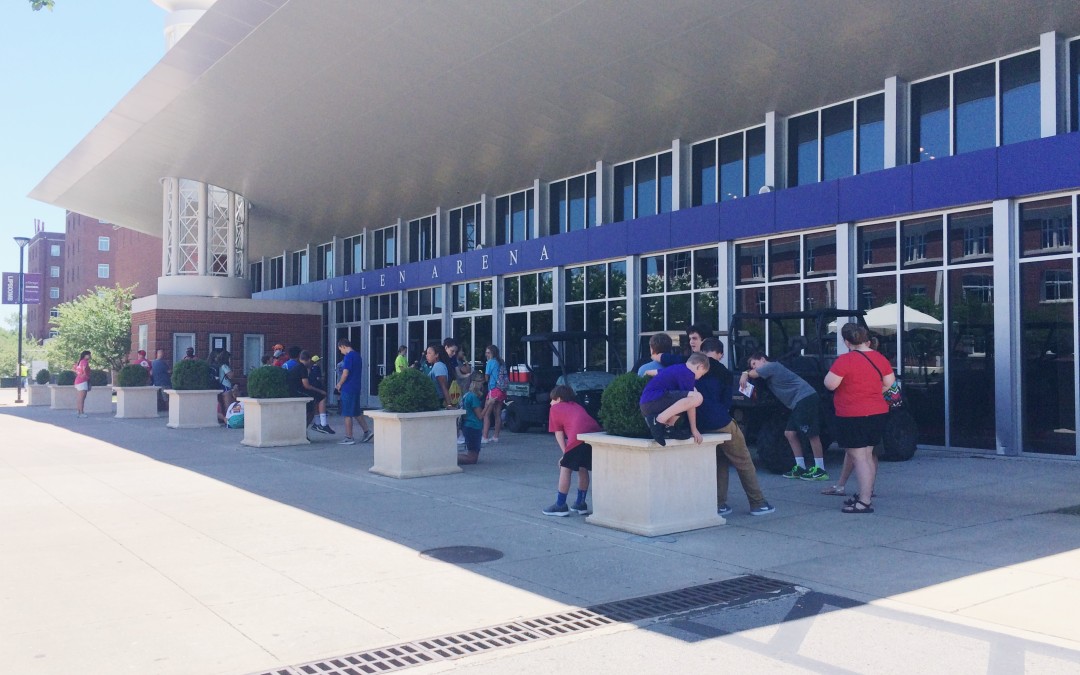 The Christ-centered youth camp Impact kicked off last week, celebrating its 25th consecutive year on campus with teens, counselors and adults worshiping God. Impact has two programs — Impact Junior, for grades 6-8, and Impact Senior, for grades 9-12. The Junior Camp is a weekend program and was held June 17th-20th. The Senior Camp is a week-long program and was held June 20th-25th. Senior Campus Minister Steve Davidson started the program after prayer and a lot of work nearly 30 years ago. Impact started in 1992 with 250 campers, counselors, and adults coming together to worship God. Impact 2016 had almost 3,100 students on campus....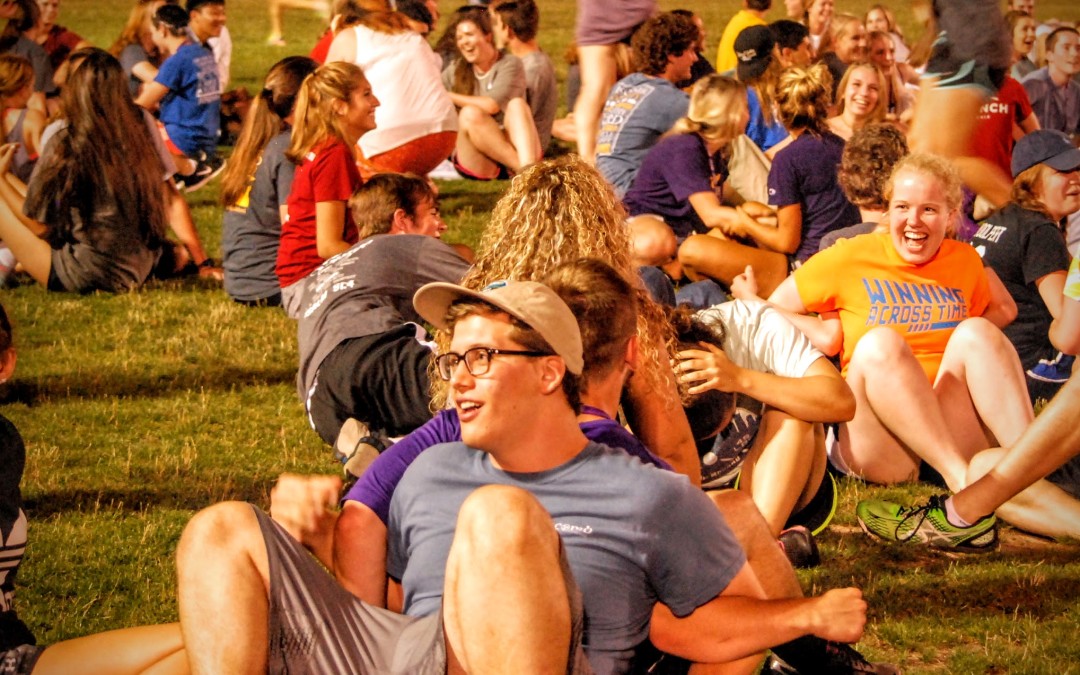 June Advance — two days led by the Quest leaders for incoming freshman to register for classes, make new friends, meet with their academic department and explore the campus they'll soon call home — kicked off on Thursday and ran through Friday morning. One of the students' favorite activities is "Nocturnal Madness," which is a little over an hour of time on Thursday night to relax, have "more fun than you can imagine" and get to know fellow students better....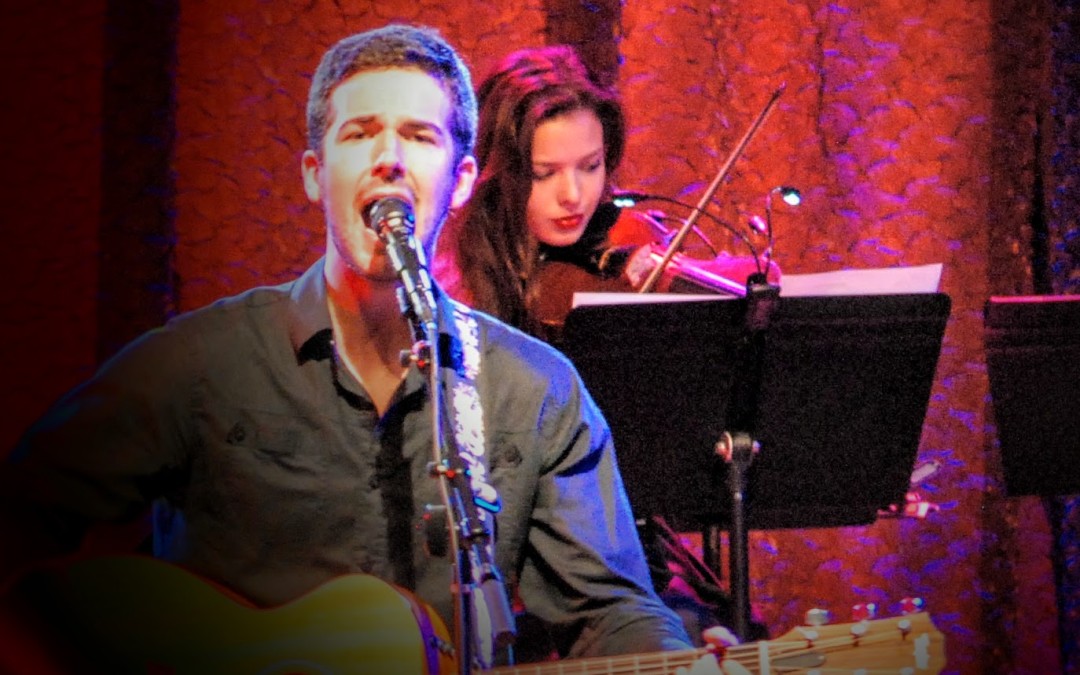 Featuring a theme on justice, the Christian Scholars Conference kicked off this week, showcasing a "Tokens" show: "A Change Is Gonna Come," led by host (and Lipscomb theology and ethics professor) Lee Camp on Thursday night in Collins Alumni Auditorium. Throughout the show, Camp said they will be "looking for tokens of a world characterized by a rightful justice." The live performance featured special guests, music, discussion, skits, poetry and more. Another live "Tokens" show will be held Sunday, November 20, 2016 at Nashville's Ryman Auditorium....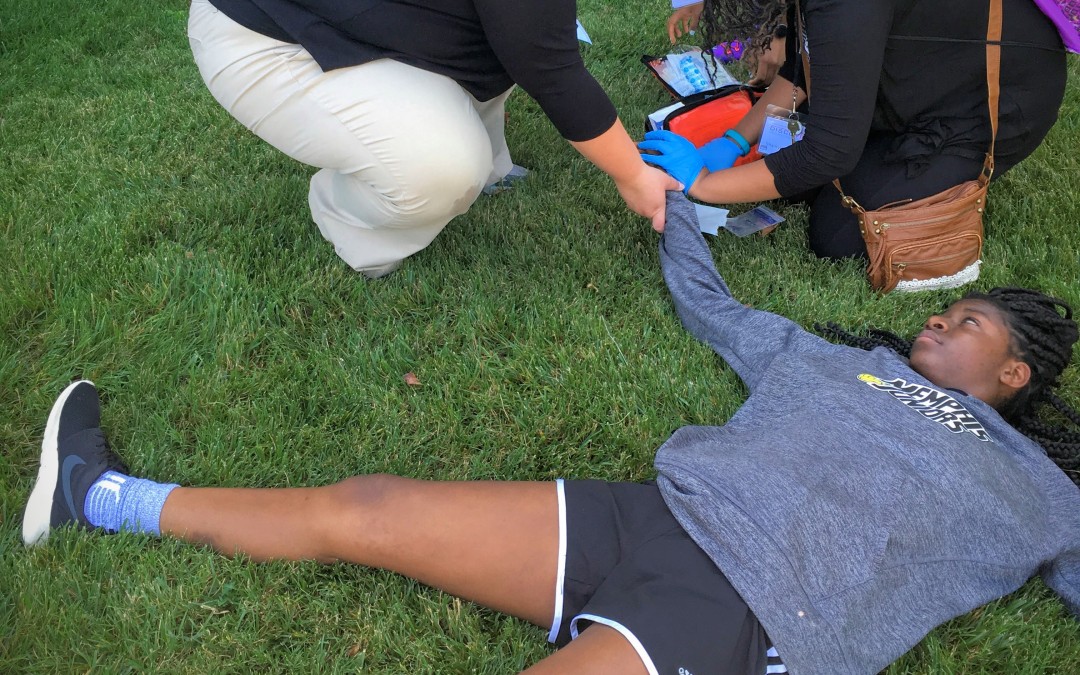 Campers received hands-on medical experience this week at this year's Lipscomb-HCA/TriStar Health Care Academy. The academy drew 26 high-schoolers from across Tennessee — and even one from Honduras. The academy's activities included first-aid training and even a live simulation, featuring Journalism Campers as "victims." On Tuesday, an Air Evac helicopter landed on the quad. Photos by Lauren Borders, Jason DeBord and Ellie...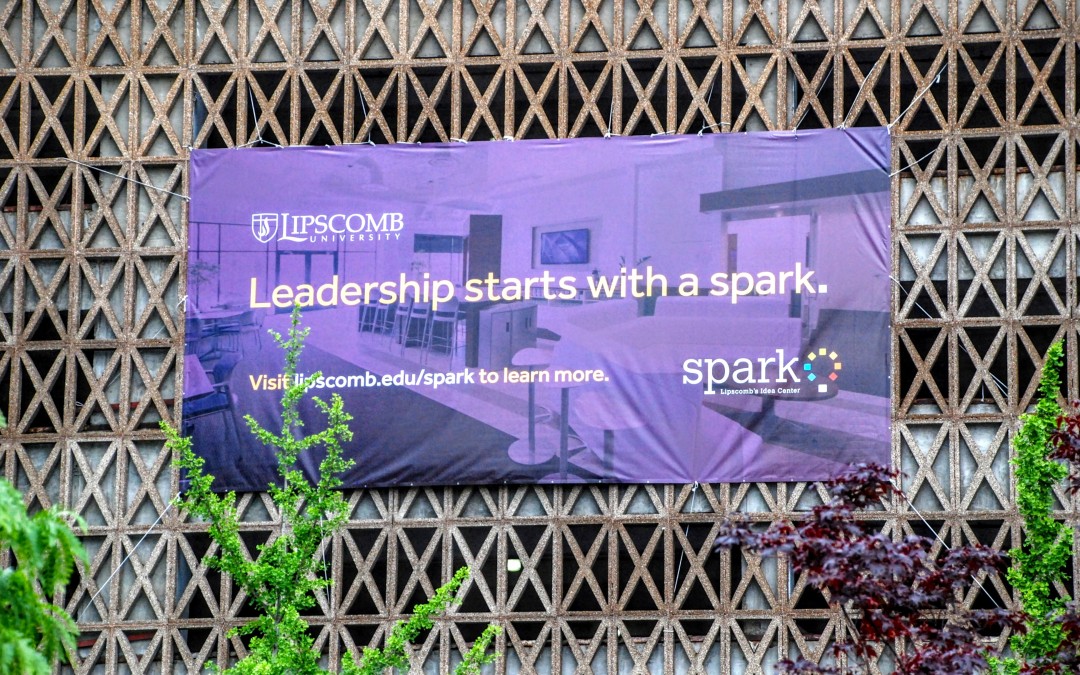 Lipscomb's latest endeavor seeks to build a partnership with Metro and to spark new leaders with a desire to serve in the downtown Nashville community. President Randolph Lowry announced the program, the off-campus Spark center in downtown Nashville, Tuesday morning on the SunTrust Plaza. Located at the corner of 4th and Commerce, the new Downtown Spark will open in January or February...