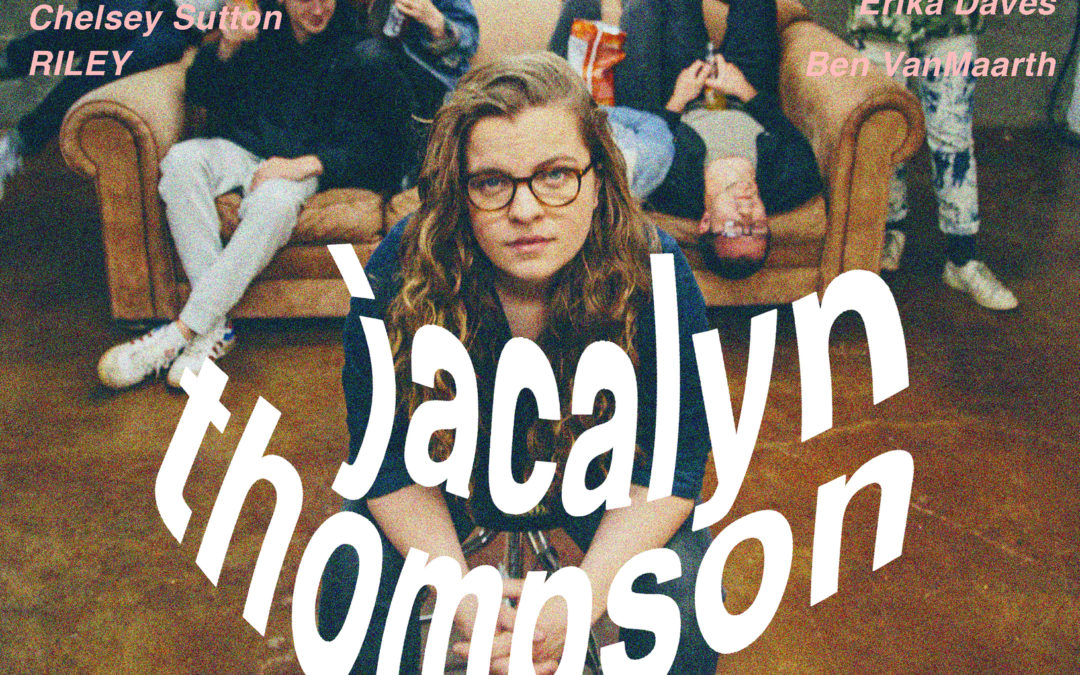 As a school located in the heart of Music City, Lipscomb University started its own contemporary music program in the Fall of 2015, and the program is having its first graduate this year, Jacalyn Thompson. Previously headed by Grammy-award-winning music producer Charlie Peacock, the four-year major takes students down one of two paths: songwriting or producing. Now, another decorated production veteran Brown Bannister has taken the reigns in leading the department. Many students have continued with the program despite the changes, and they are currently finishing up their third year. Senior Jacalyn Thompson stands out among the songwriting students. She came into Lipscomb with some credits, making her Lipscomb's first graduate in contemporary music, completing the major requirements in three years. "It feels good; it really does," Thompson said. "I'm excited to blaze this trail." The idea of graduating before her peers is bittersweet to Thompson. As excited as she is for her future, she said she can't help but feel nostalgic. "I will have graduated early, but I count myself as the class of 2019," she said. "It's a family. If I won a Grammy, I'd totally give them a shoutout." Thompson will be following in the footsteps of most Lipscomb graduates in the performing arts by hosting a recital in Shamblin Theater on Wednesday, May 2 at 6 p.m. All of the songs will be originals by Thompson. Some will be performed by her friends, most of whom currently attend Lipscomb or have attended at some point in their careers. Thompson noted that her peers in the department are all supportive of each others' musical endeavors. The...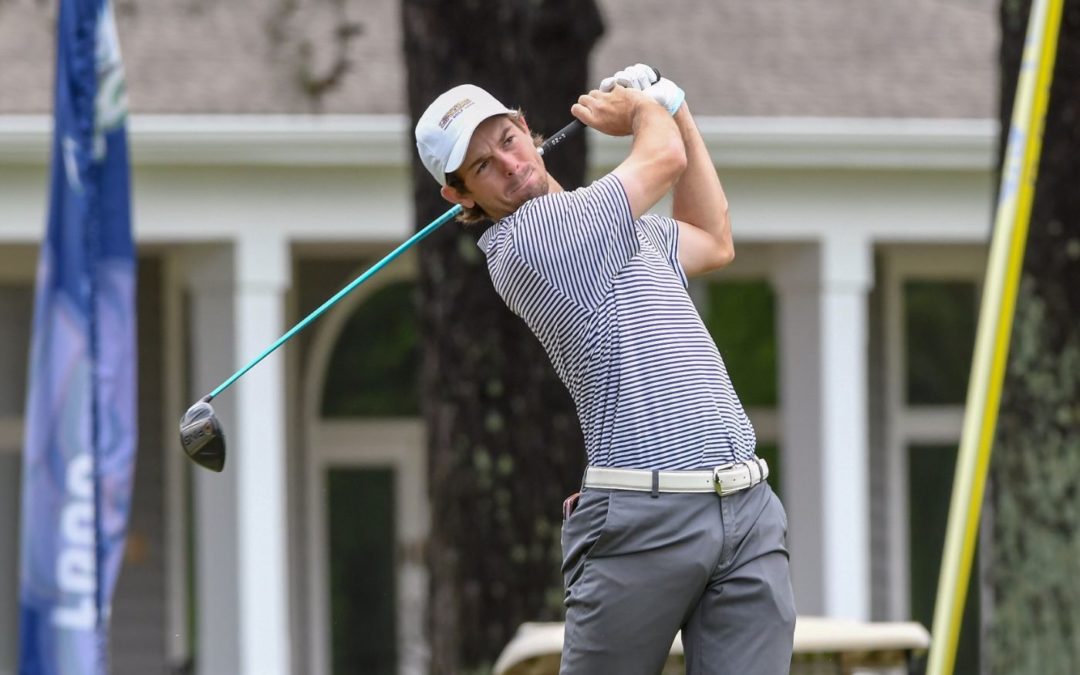 Lipscomb University's most decorated athlete in recent memory is taking his game to the next level. One day after receiving his degree during the school's graduation ceremony at Allen Arena, senior golfer Dawson Armstrong announced via Twitter that he is turning professional. "After much thought, prayer, and conversation with those around me, including (with) coach (Will) Brewer, I have decided to bypass the postseason and turn professional!" Armstrong said in the tweet. Lipscomb was left out of the NCAA tournament field that was announced Wednesday, although Armstrong had qualified as an individual by winning the ASUN crown in late April. The Bisons finished five strokes behind ASUN team champion North Florida, which is bound for an NCAA Regional in Norman, Oklahoma. "This is a very bittersweet decision as I cannot be more proud of the accomplishments and memories made at Lipscomb," Armstrong said. "I hope to make Lipscomb proud as I begin my pro golf career." Earlier last month, Armstrong told Lumination Network that he would only bypass the NCAA tournament if the Bisons failed to qualify as a team. The move allows Armstrong to begin his ambitious timeline of qualifying for next year's PGA Tour. He hopes to do so by participating in several second-tier events and potentially the Web.com Tour playoffs, which grants PGA Tour cards for the top 25 money winners in the final four events. The two-time ASUN individual champion leaves Lipscomb with numerous school records and three NCAA tournament appearances. His amateur career also included victories at the Western Amateur and the Dogwood Invitational in 2015. Armstrong will begin his professional career on Monday...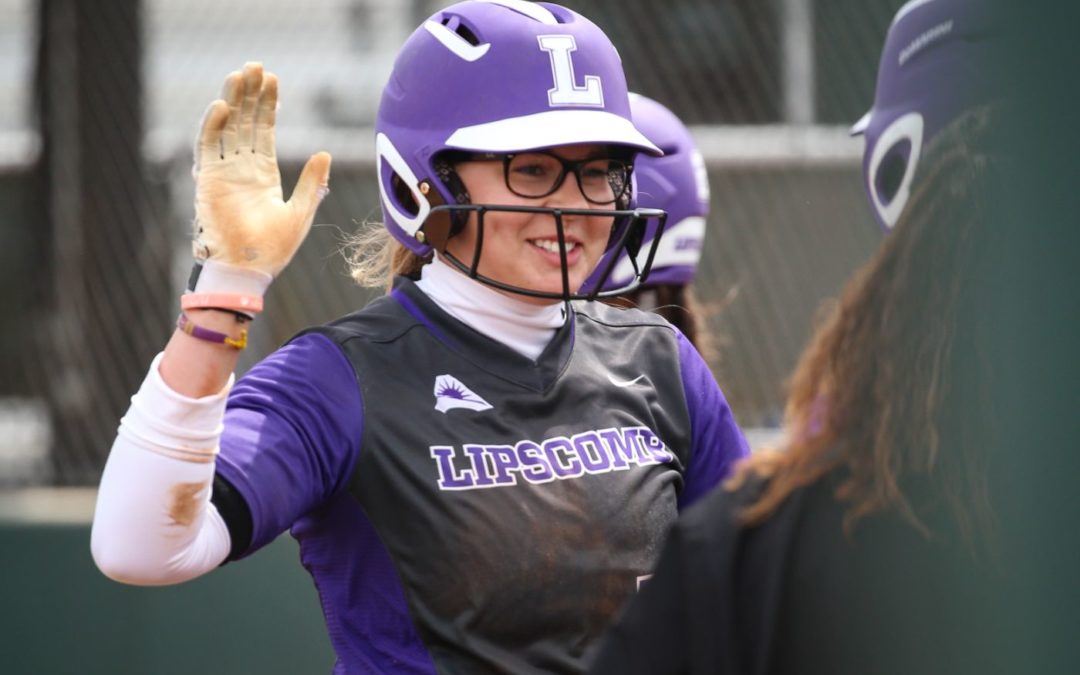 The Lady Bisons softball team toppled their red-and-blue rivals, the Belmont Bruins, in a commanding 13 – 2 win in five innings Tuesday night at Draper Diamond. "We've had some good games with them the last several years," Lipscomb coach Kristin Ryman said. "Today offensively, I thought we just took over." Jordan Fortel started the scoring for the Lady Bisons with a two-run shot over the left field wall in the bottom of the first, bringing home Graysen Gladden who lead off with a single and stole second. At the top of the second inning, the Bruins pitcher, Brooklin Lee redeemed herself with a two-run homer of her own. The redemption home run was the first of her collegiate career.   Lipscomb responded in full force at the plate in the bottom of the second. Peyton Ward was walked, stole second and advanced to third when the Bruins' catcher threw it out of reach the second baseman. Destinee Brewer was walked on the following at bat and stole second. Then, Gladden tripled to center to drive home Ward and Brewer to take back a two-run lead. Gladden made the short trip from third to home on an Abby Fenichel single. Alicia Veltri relieved Lee on the mound but proceeded to walk the next two batters, loading the bases. Caitlin Plocheck tied a bow on the second inning with three-run RBI double to right. "Anytime you punch first and the other team punches right back, you find out what you're made of," coach Ryman said of the early onslaught of offense. "And I thought we really exploded offensively." Belmont's offense...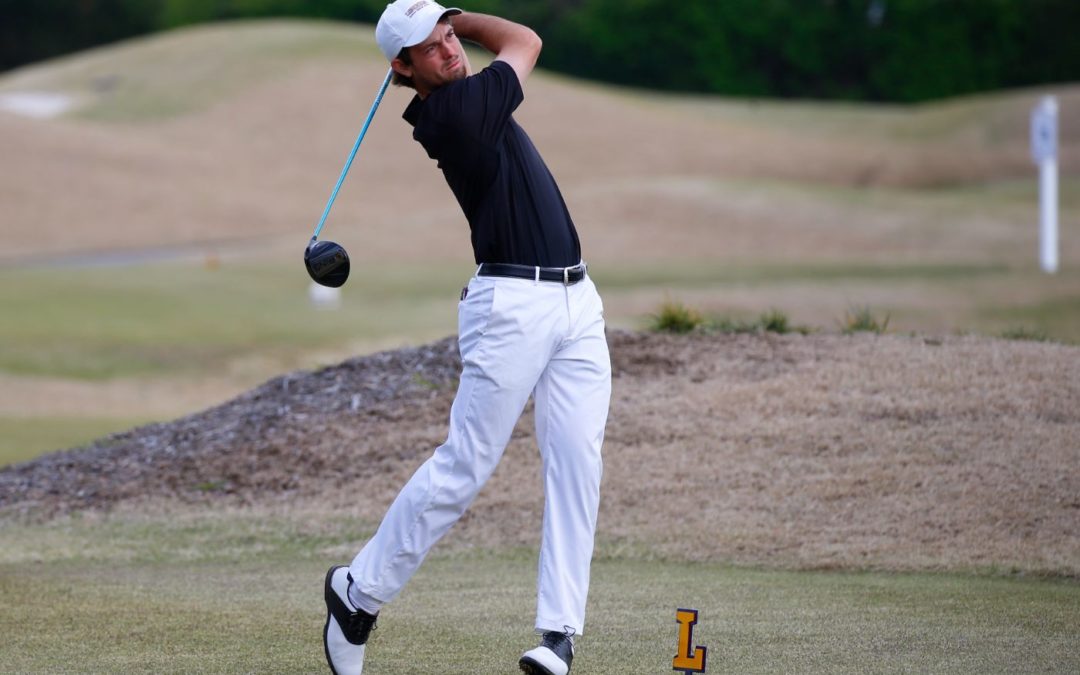 Lipscomb Golf's Dawson Armstrong set a course record in his last round of the Ryman Hospitality Intercollegiate on Tuesday in a tie for first place. Armstrong shot a record-low 63 strokes in the third round, or 8-under-par, pushing him to tie Rice's Mitchell Meissner. Both Armstrong and Meissner finished 5-under-par on the tournament. Coming into the third round, Armstrong was 4-over after shooting 70 and 75. He shot 5-over-par on the 13th hole in the second round. Finishing the hole in nine strokes made for his worst score on a hole in his college career. "Yesterday was one of the most testing days of golf I've ever had," Armstrong said. "Nothing went my way. I hit a lot of poor shots, and just didn't execute well." In the last round, Armstrong birdied six holes and sunk an eagle on the 10th. At 11, he chipped it in for a birdie in what he called his "shot of the day." "It could have been a lot better, but I'm very pleased with how I played today," Armstrong said. "Today's round was a long time coming for me. So, it was a good sigh of relief for me." Armstrong may have set a record, but it wasn't enough to push his team over the edge against the winning Rice Owls. Lipscomb finished 13-over and 5 shots behind the Owls. Senior Eric Ansett led the Bisons at an even-par going into the third round of the two-day tournament. "I made birdies when I needed to and had a lot of nice par-saves," Ansett said on the first two rounds. "It was a...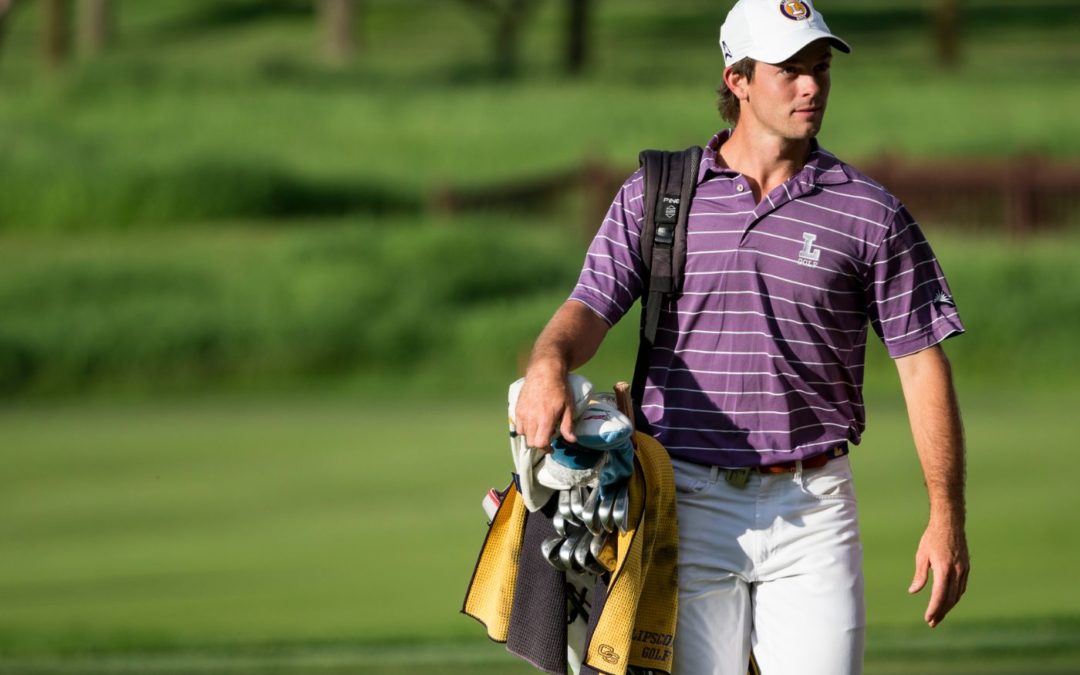 Lipscomb senior golfer Dawson Armstrong knows exactly what he wants to do after graduation. And his plans don't have anything to do with the Corporate Management degree that he'll earn in May. Last Friday, Armstrong won the Mackenzie Tour – PGA Tour Canada Qualifying Tournament at TPC Sawgrass in Ponte Vedra Beach, Florida. The victory secured Armstrong's spot on the 2018 Mackenzie Tour, a professional stepping stone for golfers dreaming of the PGA Tour. The tour includes 14 stops around Canada this summer, with the top finishers granted exemption for the 2019 Web.com Tour – golf's top development circuit. "It's a big burden lifted off my shoulders," Armstrong said. "The one thing that's been looming in my mind is that I hoped to play well in the qualifying for the Mackenzie Tour. Now that I've done that, the ball is in my court as far as which tournaments I play in." Armstrong said he hopes to participate in the Web.com Tour in some capacity this season, with dreams of securing his card for the 2019 PGA Tour. "My goal is to get into the Web.com Tour playoffs this year, and hopefully play well enough to be on the PGA (Tour) next year," he said. "I always want to be the best, and I'm going to do whatever it takes to get there." Armstrong's victory did not come easily. He began the final day of the qualifying tournament in a tie for fifth place, but posted a -6, 66 for the come-from-behind win. The Brentwood native capped his performance with a 35-foot putt from just off the green on the...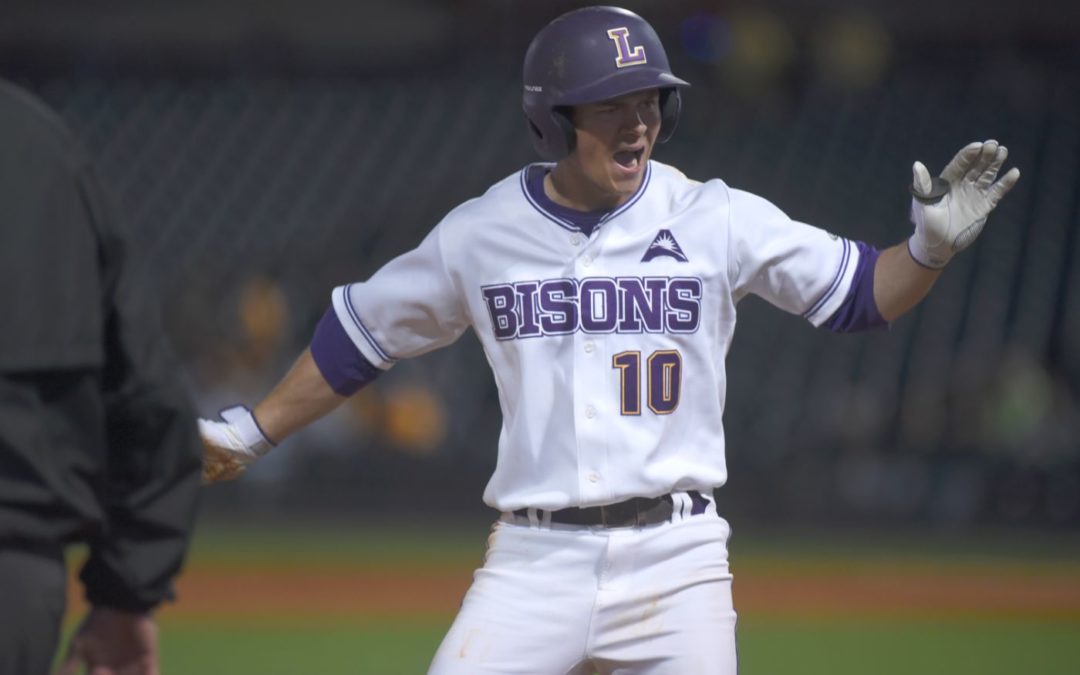 Lipscomb took down the eighth-best college baseball team in the country Tuesday night. In a neutral-site game played at the minor-league First Tennessee Park, the Bisons (11-13) used a three-run triple and impeccable bullpen pitching to take down the No. 8 Vanderbilt Commodores (17-9) by a final score of 5-1. "Any win at any time is so vital," Lipscomb's coach Jeff Forehand said. "But everybody knows the caliber of team that we were playing. And when you play one of the best teams in the country and you come out on top, it does give your team a boost." The three-run hit in the fifth, courtesy of junior first-baseman Cade Sorrells, propelled Lipscomb headfirst towards victory, but there were other small details that helped Lipscomb keep momentum in their favor as well. In the third inning, junior left-fielder Tevin Symonette jumped and bounced off of the fence while he caught a fly ball to help keep the game tied at zero. "I think it helped us set the tempo of how the game was going to go," Forehand said of the catch. Starting junior pitcher Kyle Kemp put in an odd performance for Lipscomb in four innings. On one end, he allowed no hits, struck out three, and allowed one run on a sacrifice fly. On the flipside, he posted seven walks, dragging innings out much longer than they needed to go. "To say I'm concerned about it, no, because it didn't hurt us," Forehand said. He also called Kemp "a strikeout guy." The Commodores took a 1-0 lead in the top of the fourth on a sacrifice fly from...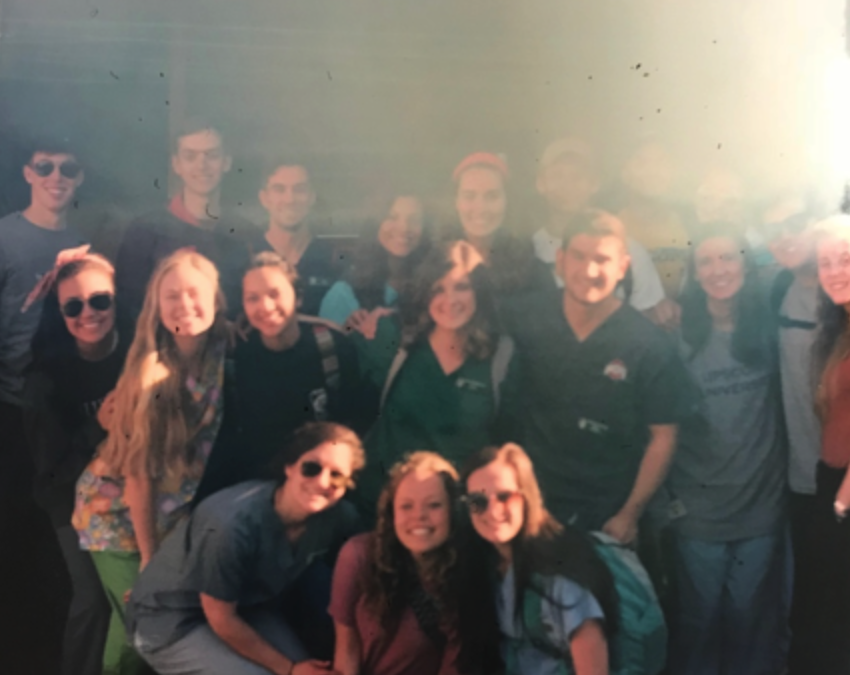 Recent graduate Ellen Butterfield recounted one of her "most fulfilling" Lipscomb experiences by sharing a daily journal and collection of images she shot on film while in Guatemala for a spring break mission trip. Read the full story...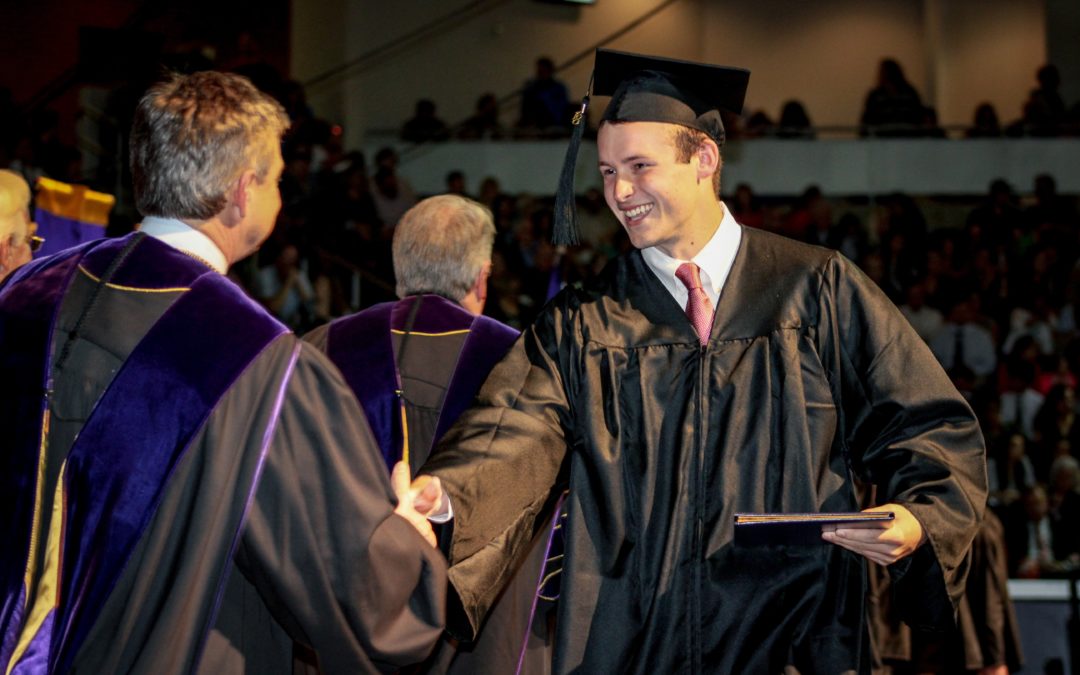 For its 127th session, Lipscomb University celebrated its newest graduates by awarding over 800 degrees, including the first contemporary music degree, in Allen Arena on Saturday afternoon. President Randy Lowry awarded the students with their diplomas and recognized three exceptional students who were graduating: Presley Russell, Tammy Brown and Jazgul Orozova. "For four years, Lipscomb wasn't just a place I would go to class and chapel; Lipscomb has become my home and my family," Orozova wrote. "I was welcomed into this community by people who have walked with me, prayed with me and mentored me. I want to go back to Moldova and invest back . . . I want to work with children who think they cannot achieve great things in life because they do not have a mom or a dad." Photos by...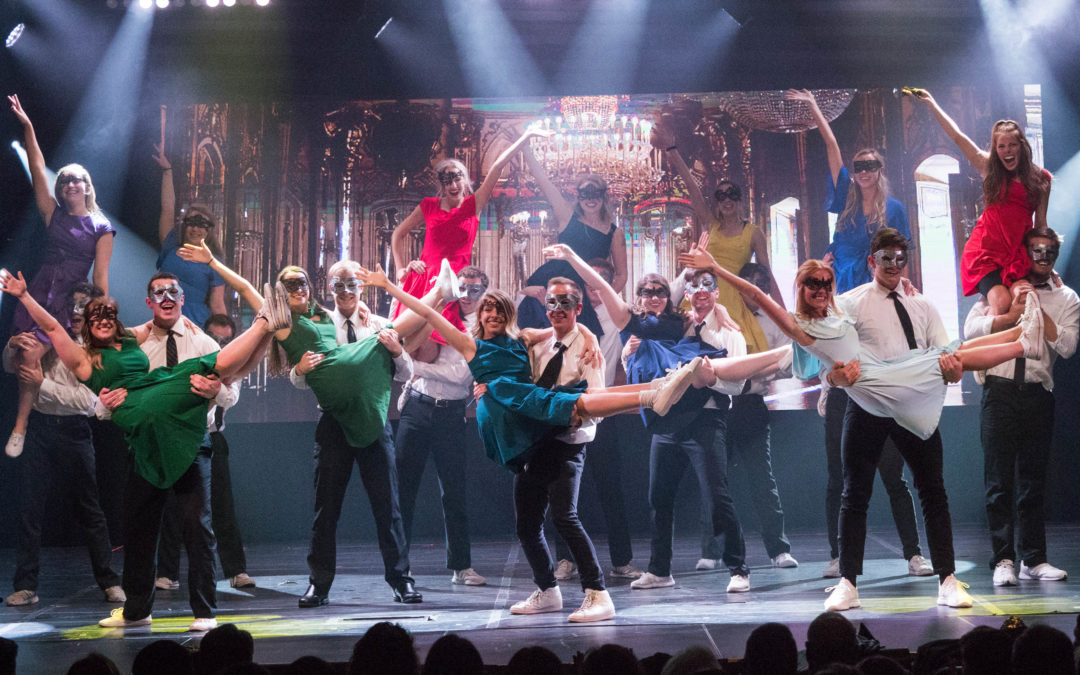 "Rise and Fall" directed by Taylor Sain is the winner of the 55th-annual Singarama Sweepstakes award. With a cast comprised of Pi Delta, Kappa Chi, Theta Psi, Phi Nu and friends, this group told the story of a Blockbuster movie rental store in Little Town, Alaska where the employees found a way to keep the store afloat despite the termination of the franchise. The ensemble was also awarded best "Theme" on Thursday and best "Vocal Performance" on Friday. Photos by Ellen Butterfield « ‹ 1 of 3 › »...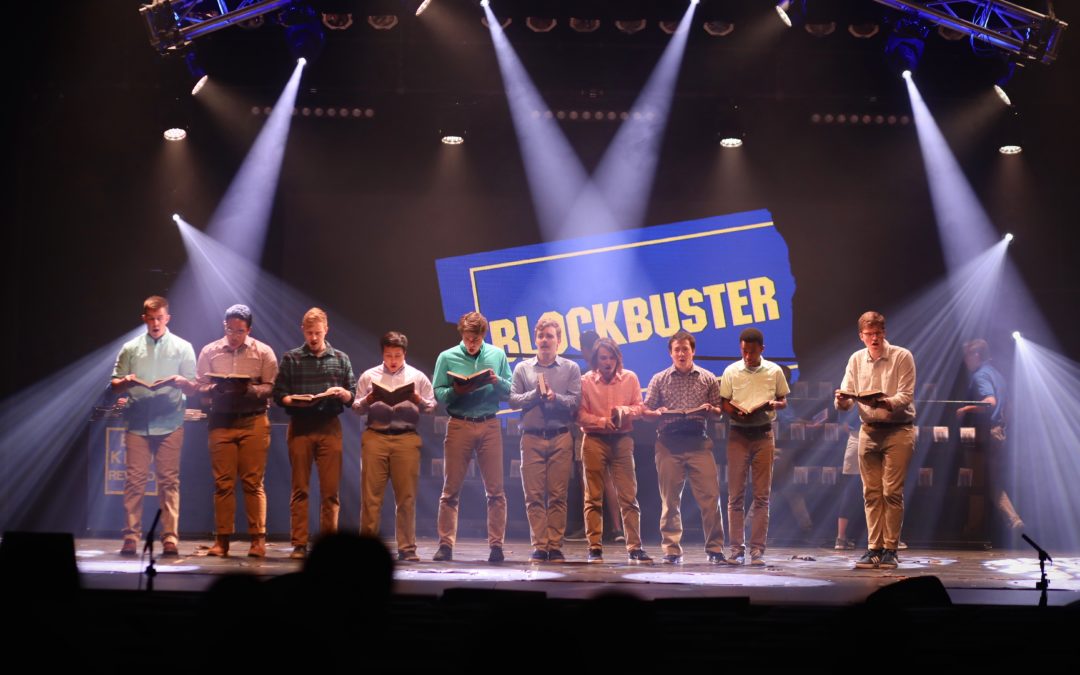 The 55th annual Lipscomb University Singarama kicked off Thursday, April 5, with performances from three hard-working groups of students. Each night, a panel of 18 judges will focus on one aspect of each group's performance and announce a winner for that category. This year's theme is "It Takes Two," and the judging for the first night was on "Theme"—which group had the best plot and successfully incorporated music into the storyline. The winner of Thursday and Friday night's performances were "Rise and Fall" directed by Taylor Sain. Director Vince Law and his show, "Name and Address" won the Saturday matinee show. « ‹ 1 of 3 › »...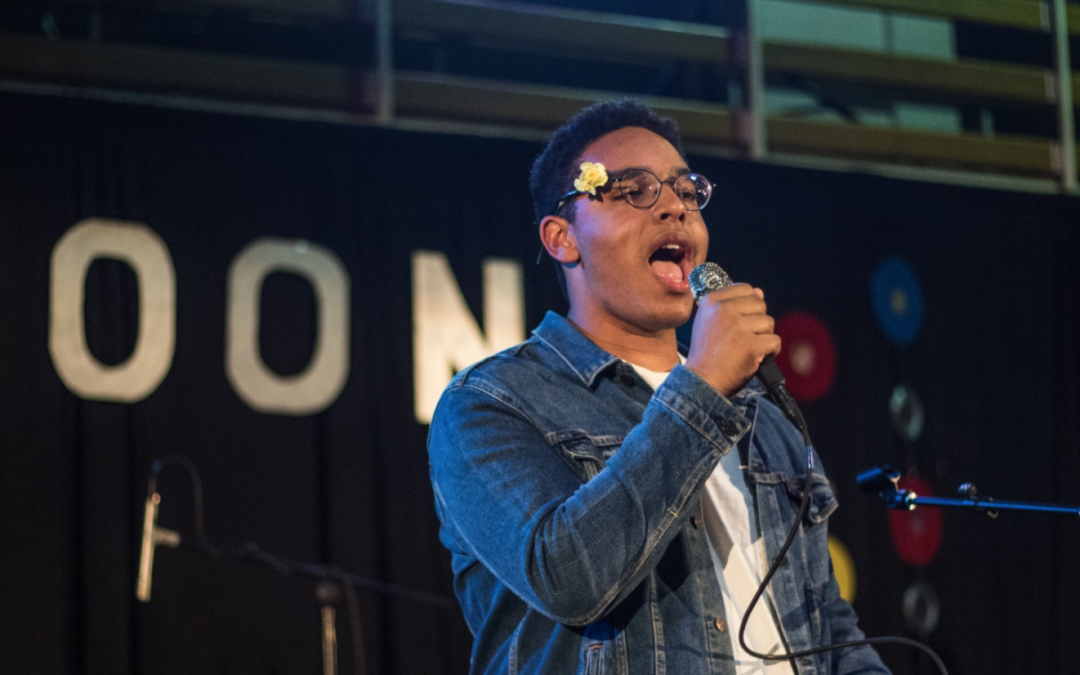 Lipscomb students raised $6,130 for inner-city Nashville kids Friday evening at Full Moon Fest, a student-led, 1950's-themed benefit concert and dance party in the Student Activity Center. "I'm really excited to support YES because I think they're doing a really great thing with the community," student Allie Chambers said. Story here by Maria Morales. Gallery by Anna Rogers. « ‹ 1 of 3 ›...