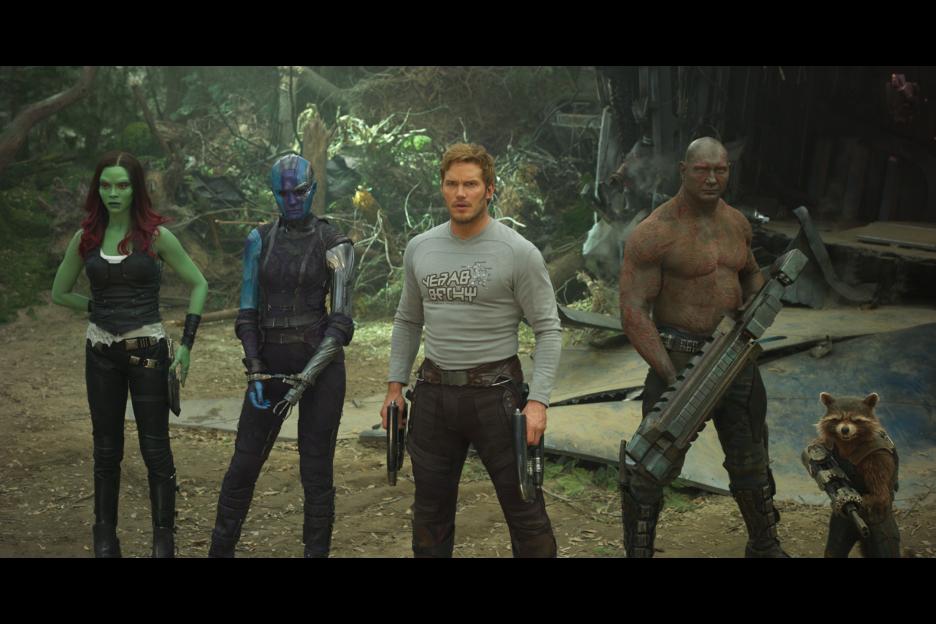 If Guardians of the Galaxy fans were hoping for a worthy sequel, they've got it. Guardians of the Galaxy Vol. 2 might not be a classic like the first movie, but it definitely is worth watching, and viewers will leave the theater smiling and satisfied with many unanswered questions finally answered. The film opens with the Guardians – Star-Lord (aka Peter Quill), Gamora, Drax, Rocket and Baby Groot hired to protect precious batteries owned by a powerful and elite alien race, the Sovereign, from a space monster. When Rocket steals some of the batteries, the Guardians then find themselves on the run from the Sovereign. Along the way, Peter's father finally reveals himself. Remember in the first movie when Peter (spoiler) is able to hold an Infinity Stone without dying? Moviegoers finally have the answer as to why that is possible when Ego (Kurt Russell) arrives. Even though this is a superhero movie, the real theme throughout the Marvel masterpiece is finding your family — and who truly is your family. Drax says it best: they're not friends (as Nebula calls them), they are family. This movie isn't just about saving the Galaxy after all; it's about realizing that sometimes what you've been searching for your whole life is right in front of you. On a less-serious note, fans will absolutely love the way the characters have developed since the first movie. Baby Groot is adorable and is the tiny hero that the Guardians never realized they needed. Drax is funnier in this movie as well and has opened up a lot more to everyone. Gamora has also softened...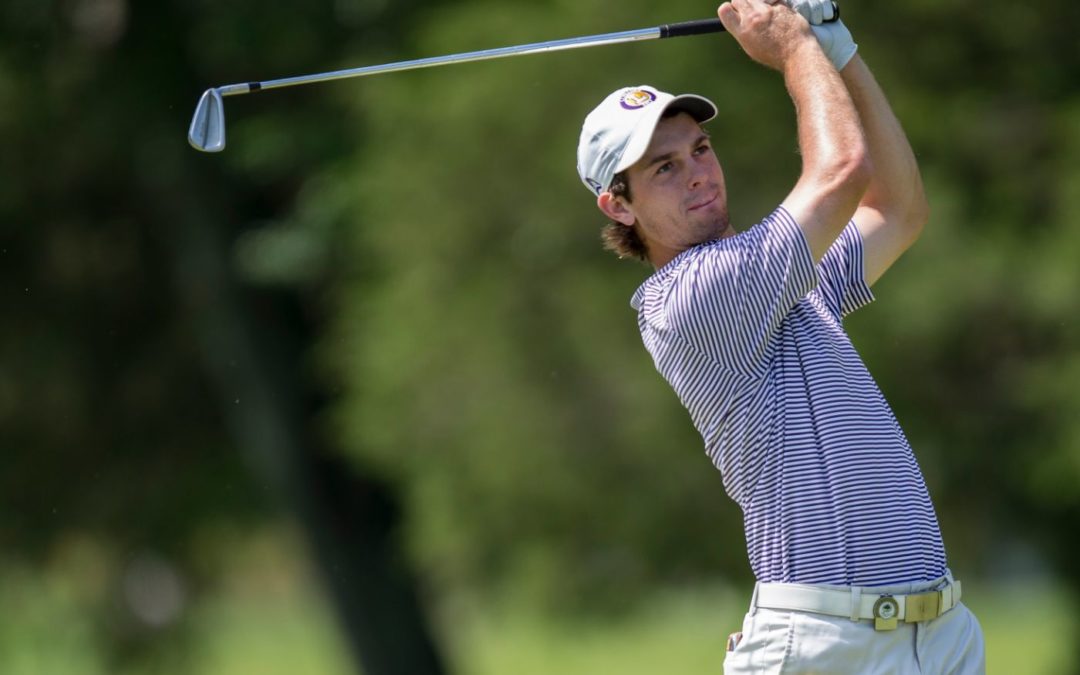 The Lipscomb men's golf team put up a historical fifth place finish with help from Dawson Armstrong who clinched the first place individual title in the College Grove Regional at the Grove Club on Wednesday. The team will advance to the 2017 NCAA Division I Men's Golf Championship next week at Rich Harvest Farms in Sugar Grove, Illinois. "For those guys to do what they've done in four years — it's phenomenal for the school, the university and our golf program," said Lipscomb director of golf Will Brewer. "I can't be prouder." Lipscomb came in fifth overall; UCF clinched first, with Vanderbilt, Clemson and Kennesaw State all tied for second place. "I'm probably most excited about checking the box off and doing something I'm not sure the school has ever done before," Brewer said. On the individual leaderboard, Armstrong posted a first place finish. Mikey Feher tied for 17th individually; Eric Ansett tied for 34th as did Stoney Crouch, and Hunter Howell tied for 57th. "It's been a long time coming, getting to live a dream that we have had for the last two years," Armstrong said. "It's been hard fought, and it's been a grind. The coaches have really prepared us well, and we've taken initiative to make sure that we're prepared for any situation that comes our way. I'm sure that we'll be ready when nationals comes around next week." Brewer noted that back in August, he didn't necessarily expect for his team to clinch such a high seed going into the tournament, but he believed their stellar spring season helped them succeed. "We had such a great...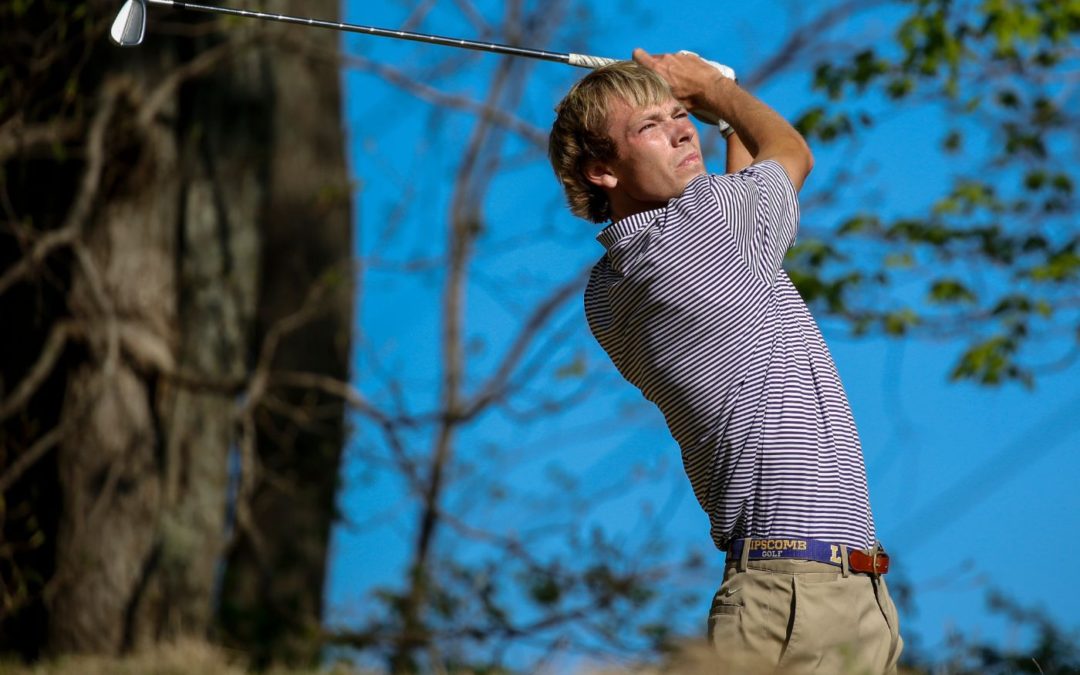 Junior golfer Eric Ansett picked up his game on the course this season, but he was recently recognized for his work in the classroom as well. Ansett was given the honor of the Atlantic Sun's Men's Golf Scholar-Athlete of the Year at the Golf Championship banquet. He becomes the first Bison to ever win the award in men's golf. Ansett currently has a 3.71 grade point average as he finished out his third year as a Journalism and New Media major at Lipscomb. The Spokane, WA, native was a member of the All-Academic team last year, but he laid claim to the top academic honor this year. Despite last year's selection, Ansett was still surprised to receive the award. "I was not expecting the award at all, but it was still an honor to receive it," Ansett said. "I think it's something to be proud of, to excel on the course and in the classroom, but to be recognized for it is just an extra bonus. There were probably plenty of other guys who deserved it just as much." Ansett kept this attitude as he discussed how he keeps his grades up. "I wouldn't say I have a secret formula or anything, but when you miss so much school, I have found two things to be crucial," Ansett said. "First, don't be afraid to meet with your teachers to go over things. They are always there to help. And second, pick good friends who will always take good notes for you. Those two things will literally save your life." Ansett wants to be a sports journalist one day and...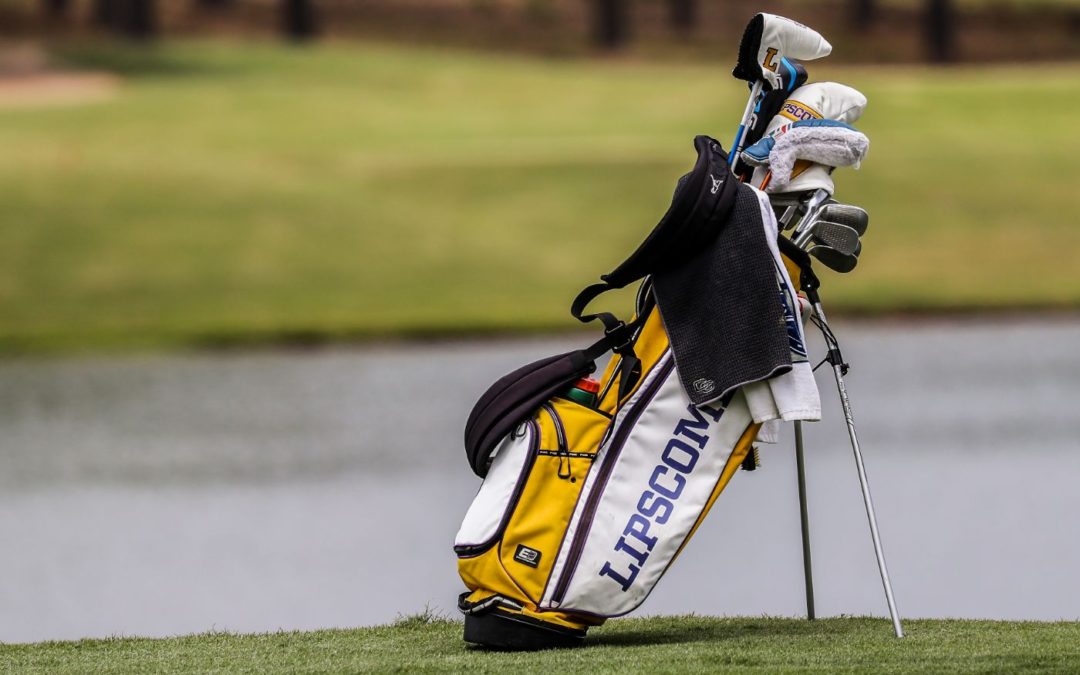 In back-to-back years, men's and women's golf earned the NCAA's Academic Progress Rate (APR) Public Recognition Awards. The NCAA released the APR results for Division 1 teams on Wednesday, with the Lipscomb Bisons as a whole being recognized for their high APR. Lipscomb Athletic Director Philip Hutcheson credits the Bisons' success in the area to recruiting strong student-athletes at the beginning. "Our coaches know that Lipscomb is a school that prides itself on academics, and we don't want our athletes to be any different than the rest of our student body in that regard," Hutcheson said. For each academic term, APR measures student-athletes eligibility and retention. All teams must reach a score of 930 to qualify for the postseason and can face penalties for low scores. In addition to each Lipscomb athletic program receiving high APR scores for 2015-2016, men's and women's golf were honored with the Public Recognition Award, which is given to only the top-10 percent of programs in the nation. "I try to emphasize those things that anyone's friends, teacher or parents would emphasize — things like showing up for class, making sure to understand what your assignments are and when they're due, and even simple things like sitting up front, introducing yourself to your teacher and letting them know your schedule so that you can get ahead of any things that might get in the way academically," Hutcheson noted. "Each one of our teams take pride in doing well academically." Hutcheson stated that, ultimately, his goal as athletic director is to recognize that Lipscomb is primarily an academic institution where student-athletes can come to earn...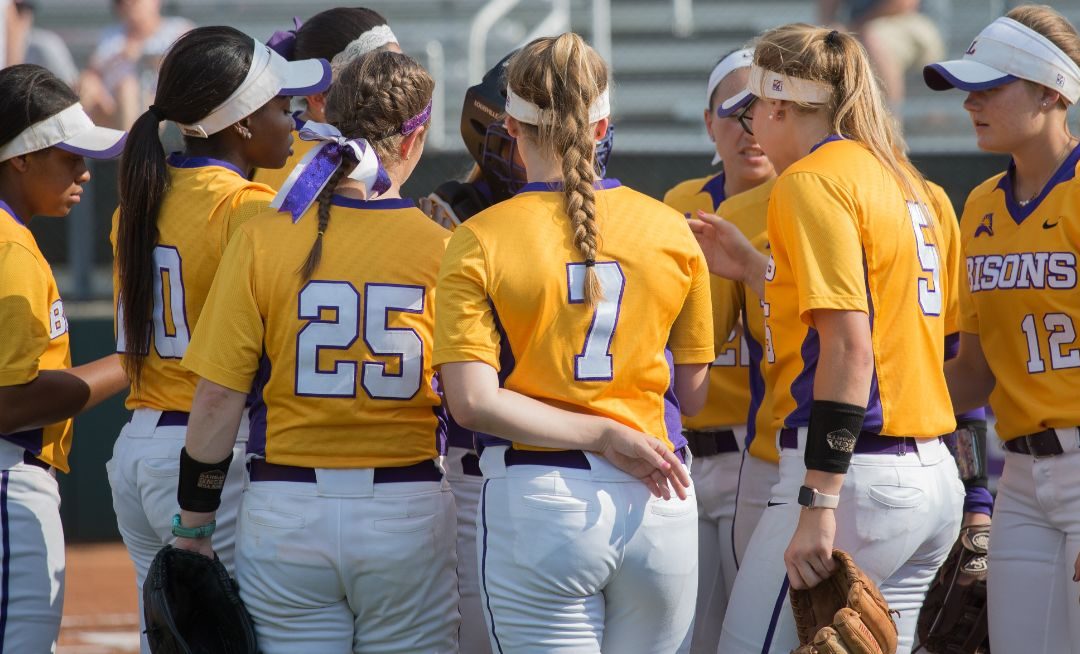 In the Lady Bisons last home series before conference tournament, Lipscomb struggled to get anything going offensively losing 9-1, 2-0 and 6-2. Things started off rough in game one for sophomore pitcher Mandy Jordan as she gave up a two-run homerun in the top of the first. Lipscomb scored one in the bottom of the second inning, but that is as close as the team would get. Jordan was pulled after three innings, after giving up five runs on six hits. It was the first time in 11 starts that she was unable to throw a complete game. Things weren't much better for freshman relief pitcher Chloe Yeager. She gave up four runs in the last three innings and also walked four batters, as Kennesaw State went on to win game one of the doubleheader 9-1 after run-ruling the Lady Bisons in six innings. "Game one felt like every time we were turning around we were making some kind of mental mistake, whether it was an error defensively or miscues offensively," head coach Kristin Ryman said. Game two was much more of a pitchers' duel between Lipscomb's McCarley Thomas and Kennesaw's Abigail Green. After three innings the score was still 0-0, but Kennesaw State's Courtney Sutter hit a solo home run to give them the lead. Sutter then had an RBI single in the fourth inning, and that was all Kennesaw would need as it went on to win game two of the double header 2-0. Sutter leads the ASUN in RBI's (42) and home runs (11). "We knew Sutter was a great hitter," Coach Ryman said. "This is...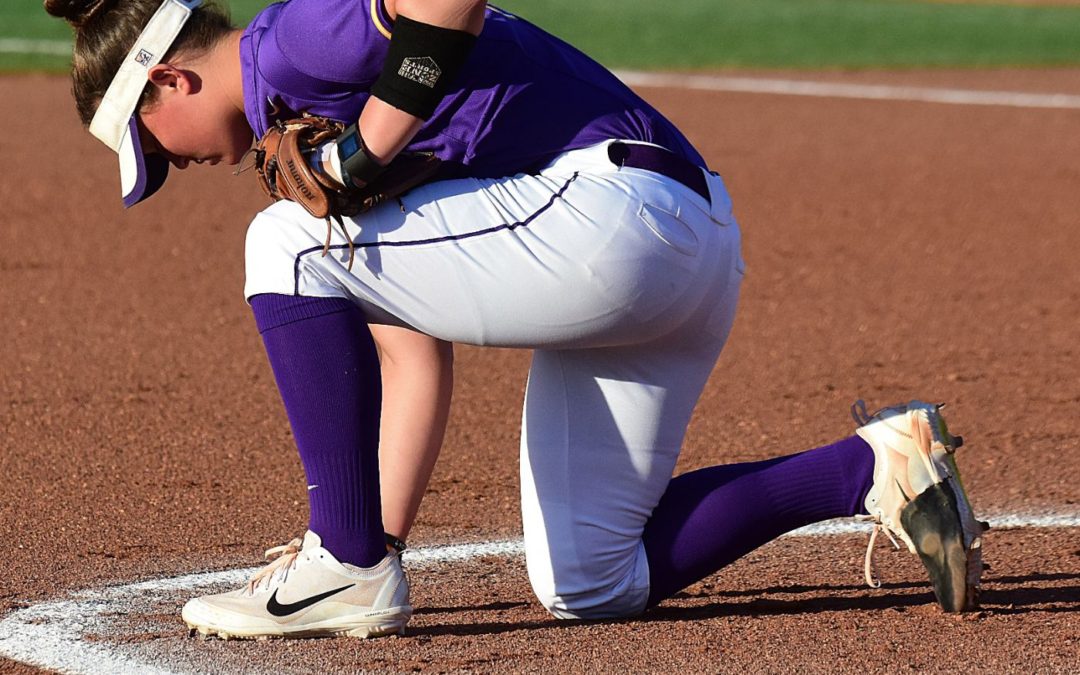 The Lady Bisons softball team has proved the mental side of the game is just as important as the physical side this season. With a "Battle of the Boulevard" win over Belmont Tuesday night, the Lady Bisons are continuing their strong season in the ASUN conference, holding a 34-13 record and showing that they know how to win. "The mental side of the game can help everybody," Head Coach Kristin Ryman said. "Several years ago we started doing some stuff with them to just get them out of how they think. Sometimes they have one bad at bat, and they think, 'I'm terrible at softball; why am I even playing?' and make it really extreme. It's easy to do that, but having these little exercises that they do can really help bring them back to reality." Ryman, who is in her 12th season with the Lady Bisons, said she thinks the mental game is the next big thing to be targeted at the college level, even more so than it already is. Therefore, strengthening the mental side is something the team has worked on improving each year. This semester, the coaches started bringing index cards to games and practices. On them, the players would write down their goals and affirmations before they would step onto the field. "They all stand out there outside of that left field gate, and before they ever walk in, they just kind of have a moment to let go of whatever they have going on during the school day, whether they feel they did poorly on a test, or they're having issues with a boyfriend, and realize...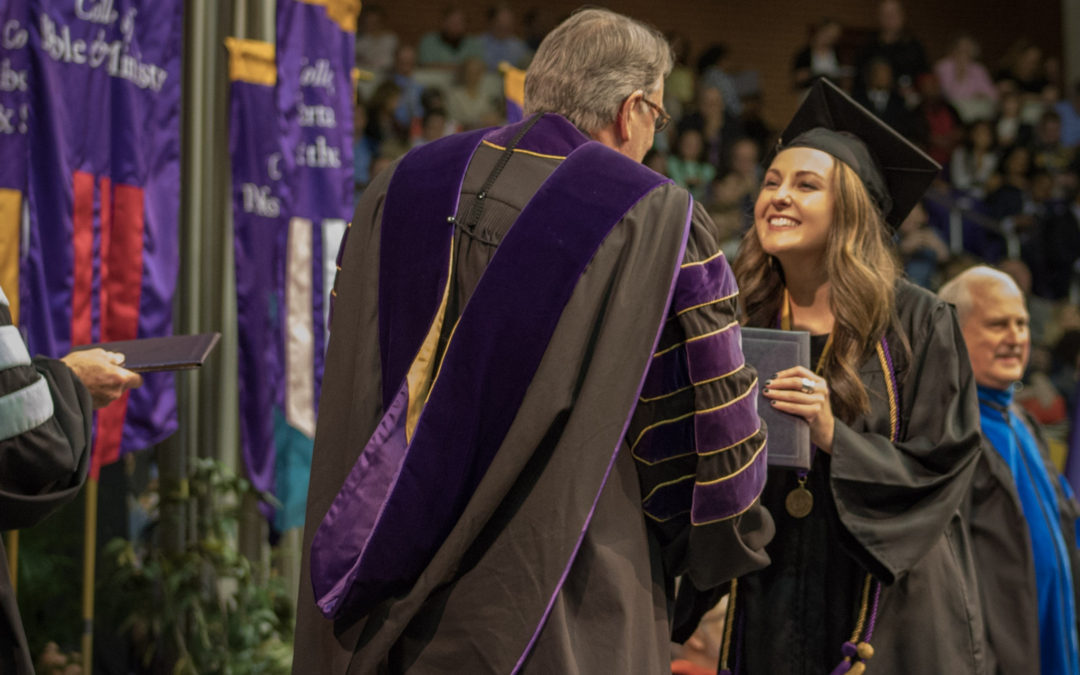 Lipscomb University celebrated its 2017 graduating class by giving 545 undergraduate degrees to students on Saturday afternoon in Allen Arena. Three professors received "Outstanding Teacher Awards" — Lee Camp, Professor of Bible, Elisabeth Conway, Associate Professor of Biology, and Ruth Henry, Professor of Exercise Science. For his closing remarks to the graduating class, President Lowry spoke of what it means to be a Lipscomb alum. "The reality is that we, as this group, will never gather together again," Lowry said. "But you will go out as a Bison and join the other 35,000 Bison who are out there. You will run into them literally all over the world, and I want you to know that as you do that, you will take the spirit of this community with you, and you will meet the spirit of this community as you find your fellow alums wherever they might be." « ‹ 1 of 2 ›...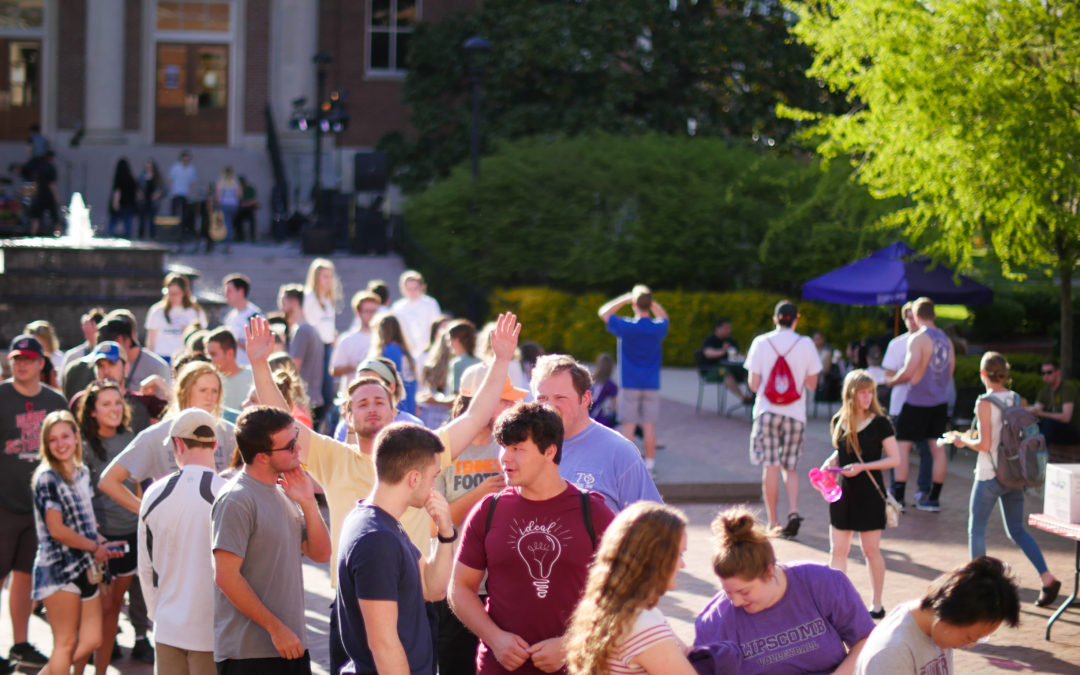 Monday evening, Lipscomb's SGA hosted a concert, featuring Your Neighbors, a band comprised of  mostly Lipscomb students. Your neighbors opened for the country/Americana band Dorado. SGA served Whitt's Barbecue and Maggie Moo's ice cream. Photos by Ellen Butterfield « ‹ 1 of 2 ›...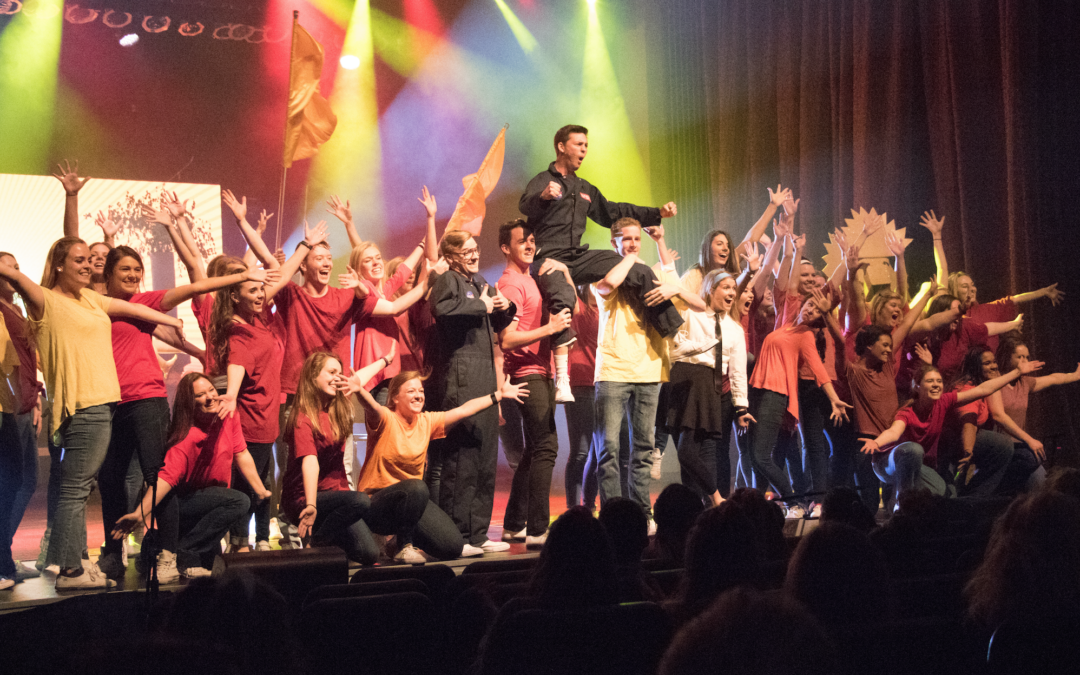 This Thursday, Friday and Saturday, Lipscomb's social clubs will host the annual musical performance, Singarama, in Collins Alumni Auditorium. All performances except Saturday's will be at 7 p.m. Saturday's will be at 2 p.m. This year's theme is "A Blast from the Past," and will feature performances reminiscent of the 70s, 80s and 90s. Each performance will be judged on a variety of categories, and the winner will be announced following the final performance. Photos by Anna Rogers « ‹ 1 of 5 ›...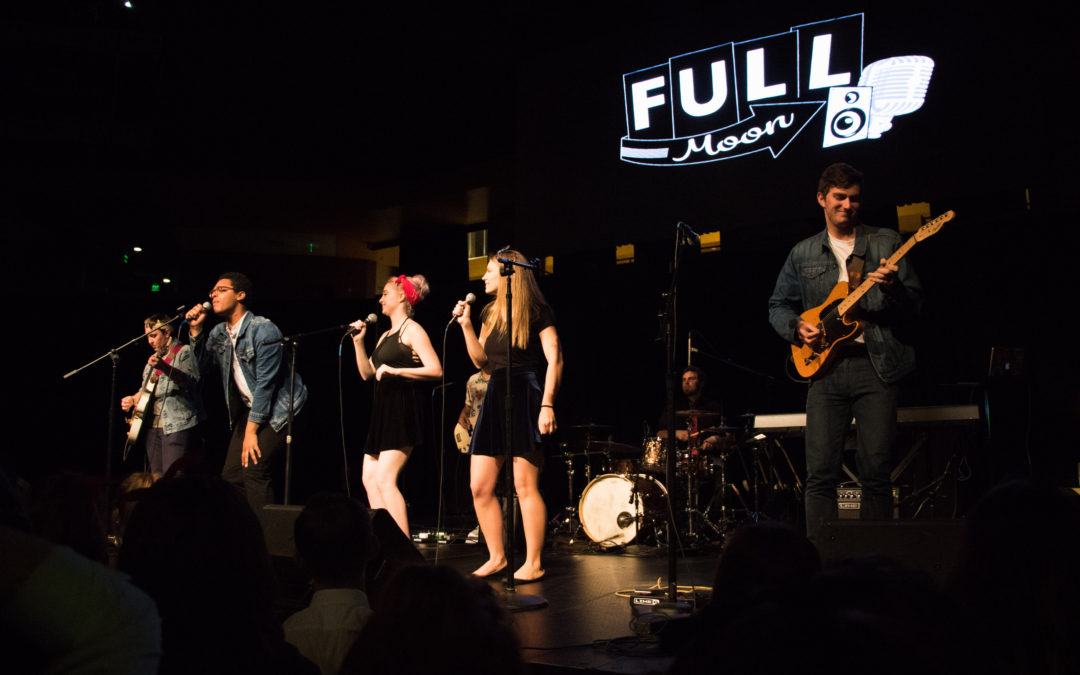 Social clubs Theta Psi and Delta Omega hosted Full Moon Festival, an annual benefit concert, in Allen Arena on Saturday. This year's concert combated drug and alcohol abuse by promoting "pure, clean fun." The lineup featured fellow students, some who perform professionally. Senior Joel Clinger offered to shave his head as an incentive for students to raise money by purchasing tickets or refreshments. True to his word, Clinger buzzed his locks on stage after the concert exceeded the goal and raised over $5,000 for Ed Pack Global. Photos by Anna Rogers « ‹ 1 of 2 ›...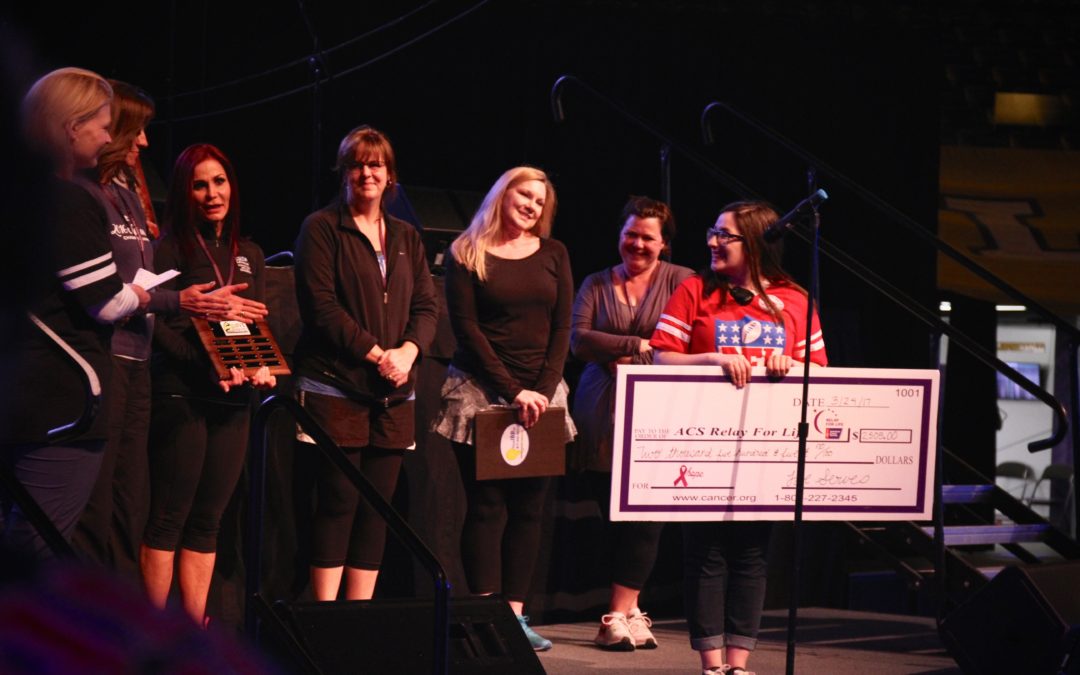 From Friday night to Saturday morning, the 2017 Relay For Life took place in Lipscomb's Allen Arena. Relay For Life is a fundraiser that donates proceeds to cancer research and charities that help families affected by the disease. This year's Relay raised over $25,000 for American Cancer Society. Photos by Ben Davis « ‹ 1 of 2 › » ...