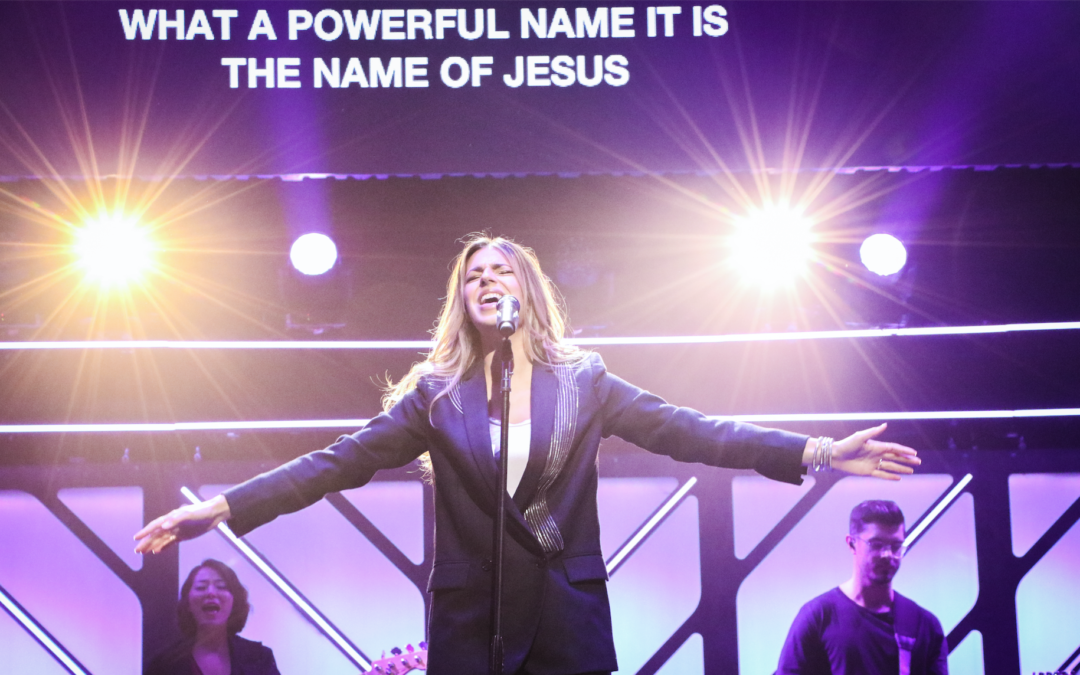 Artists such as Reba McEntire, Lauren Daigle and Pat Boone gathered together in Lipscomb's Allen Arena to celebrate another year of Christian and Gospel music. The GMA Dove Awards celebrated its fifth consecutive year on Lipscomb's campus Tuesday night to honor outstanding artists, songs, albums, films and more. Kari Jobe and Tasha Cobbs co-hosted the event, which centered on a "Sound the Remedy" theme. "We believe the message of Gospel and Christian music offers God's remedy to the world," GMA President Jackie Patillo said. A unique aspect for this year's Dove Awards, a 40-foot-tall replica of the Gutenberg Gates was displayed outside Allen Arena October 16-17. The display was part of a five-city tour by the Museum of the Bible set to open in Washington D.C. on November 17. Attendees had the opportunity to visit the replica prior to entering the concert venue. Photos by Anna Rogers Country music star Reba McEntire takes home first Dove Award Legendary country music artist Reba McEntire took home one Dove Award for Bluegrass/Country/Roots Album of the Year. The album category was a brand new award this year.  From the stage, McEntire expressed humble gratitude in receiving the award, praising her fellow nominees as well. "It's not mine," McEntire said. "It's God's. We'll give him all the glory. I'll put it up on the mantle and think of Him every time I look at it.  "It [music] is a way of expressing our thanks to God for giving us and allowing us this opportunity to use our God-given gifts to help other people." McEntire added that she finds music to be very healing,...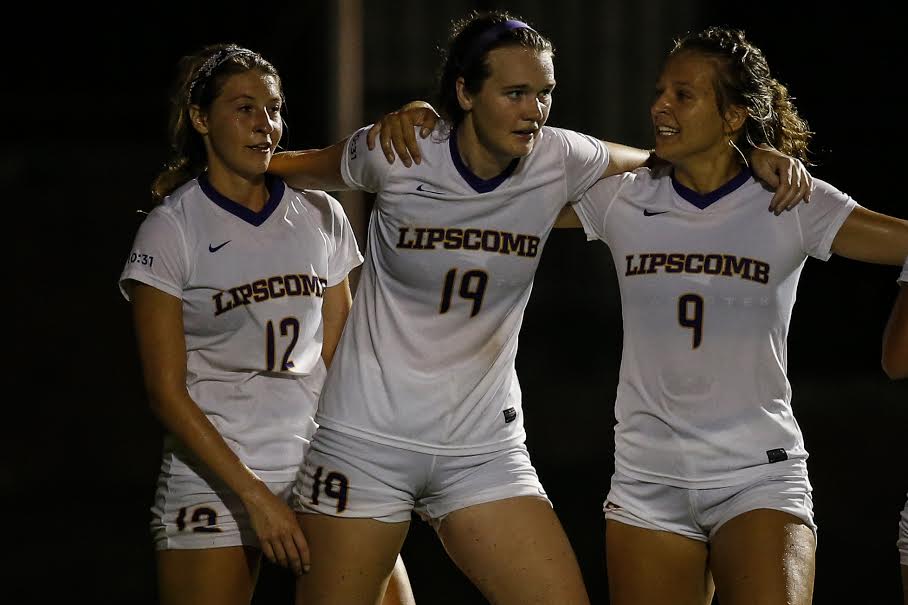 NASHVILLE, Tenn.- The Lipscomb women's soccer team will be sleeping in their own beds when the ASUN conference tournament rolls around on Nov. 3. That's because the Bisons clinched the No. 1 seed after reeling off four straight conference victories in the first two-and-a-half weeks of October – including a 1-0 win at No. 25 Florida Gulf Coast on Oct. 17. Senior Ellen Lundy scored on a penalty kick to knock off the Eagles, who topped Lipscomb in both the 2015 and 2016 ASUN conference title games. "It's been a long time coming," Lipscomb coach Kevin O'Brien said. "We've lost to (FGCU) in the last two conference championships, so if I had [to list] a nemesis, they would be ours. Our players were really fired up for that game." Lundy has been the key cog for Lipscomb and she leads the team with seven goals – four of which have been game-winning tallies. "What makes [Lundy] so incredible is that she's got no ego," O'Brien said. "If you ask her to play in the back, she's plays in the back with everyone's she's got. If you ask her to play up front, she'll play up front with everything she's got. She the epitome of a team player." In addition to the FGCU win, Lipscomb defeated NJIT, North Florida, Jacksonville and USC Upstate in conference play. The Bisons will get a first-round bye for their efforts and will play the winner of the Kennesaw State-North Florida game on Nov. 3. "It's huge," O'Brien said of the bye. "We've got some players that are worn down and injured, so they'll have some extra...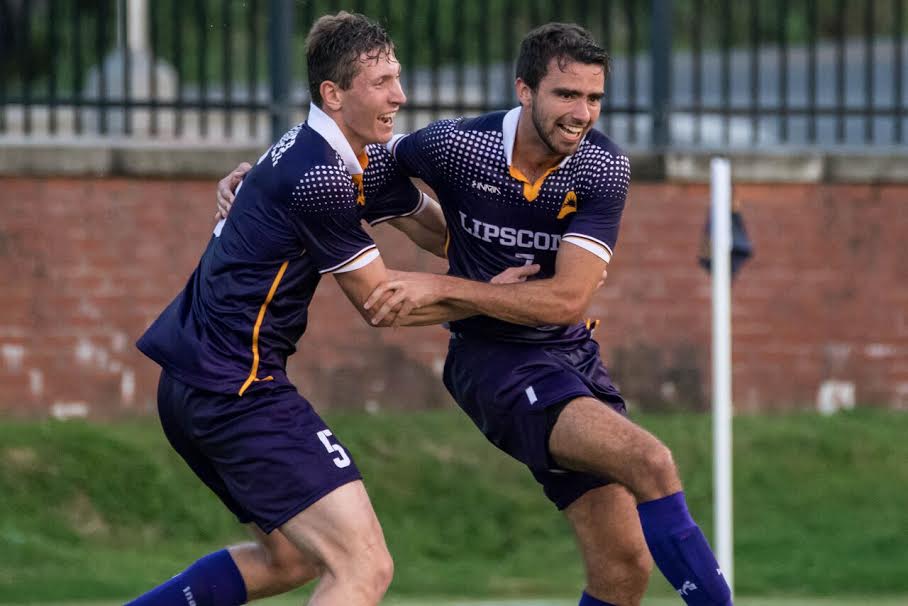 LEXINGTON, Ky.- The Lipscomb men's soccer team is peaking at the right time and continuing to find ways to win. After victories over Memphis, North Florida and Evansville, the Bisons (9-6) extended their winning streak to four games with a 3-2 stunner at Kentucky on Saturday night. Logan Paynter got Lipscomb on the board by freezing the Kentucky keeper with a chip shot that lofted its way into the back of the net. The Wildcats (7-5-2) answered with a Leon Jones goal 10 minutes later, but the Bisons countered with a tally by senior forward Ivan Sakou in the 36th minute. Lipscomb led 2-1 at the halftime break. In the 59th minute, Kentucky knotted the game at two when Noah Hutchins scored on a volley from the far post. The Bisons were not to be outdone. Lipscomb junior Ryan Birchfield deposited a shot into the net just one minute later to take a 3-2 lead. Several saves by Lipscomb goalie Christopher Zappia preserved the advantage and the eventual upset victory over the Wildcats. Kentucky was ranked fifth in the Southeast Regional poll heading into the contest. Lipscomb will look to continue its winning ways when it takes on UAB in Birmingham on Tuesday. The Bisons will then wrap their 2017 regular season by hosting Jacksonville next Saturday, Oct. 28. Highlight of Paynter's goal Photo courtesy of Lipscomb...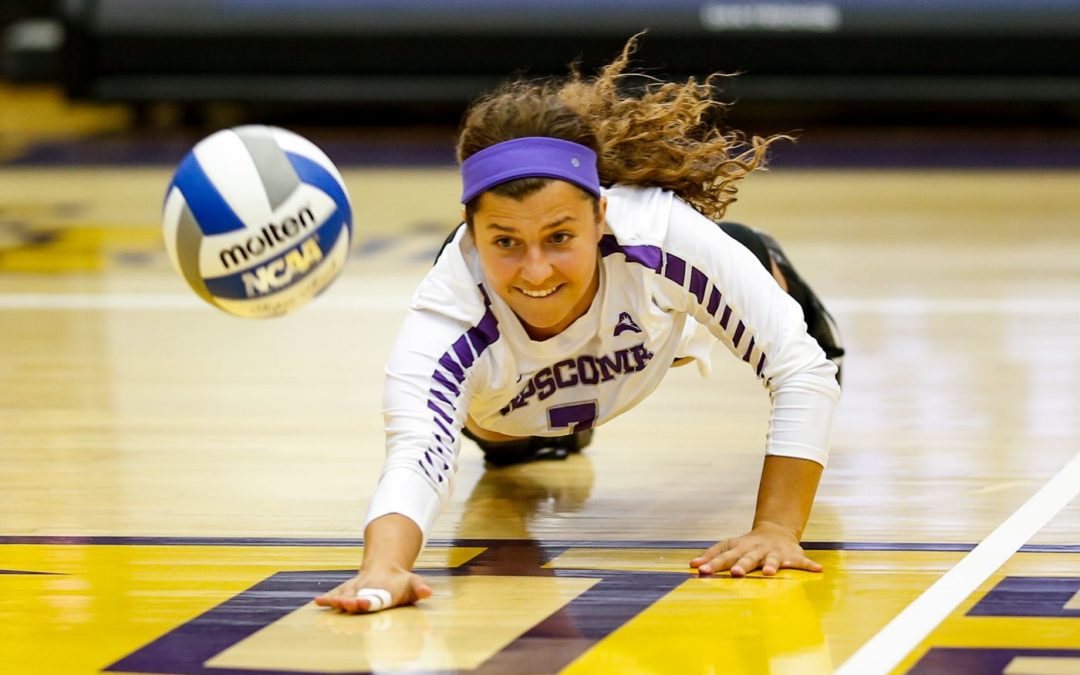 The Lipscomb Bisons volleyball squad heads into tonight's match with first-place Kennesaw State two games back in the conference. The Lady Bisons (11-9, 4-3 ASUN) rattled off three wins last week and are playing some of their best volleyball of the season. After knocking off Belmont on October 10th, the Bisons swept NJIT on October 13th and USC Upstate the next day to put themselves right back in the conference race. Lady Bisons' coach Brandon Rosenthal said he is very encouraged by his team's recent play. "I'm really pleased with what we've seen over the past week-and-a-half as far as practice and play.]," Rosenthal said. "The big part for us was eliminating the unforced errors that we were making." The win against Upstate was one of the most dominating of the season for the Lady Bisons, as they completed their 15th sweep of the season thus far (25-18, 25-14, 25-18). Lipscomb's hitting percentage was .317, .484, and .387 in each set respectively in comparison to Upstate's .256, .148, and .161. Lauren Anderson, a junior outside hitter, led the team with a career-high 15 kills on 33 attacks, to go along with three aces, two blocks, and eight digs. Maddie Phillips, a sophomore middle, and Chloe Rogers, a senior right side, had 11 kills each. Phillips had five blocks and Anderson had two. Carlyle Nusbaum had 12 kills and nine digs to round out a balanced attack. Morgan Elmore, a sophomore setter, tied a career-high for the second time in a week with 49 assists. Rosenthal spoke highly of the other programs in the league and their continued improvement in...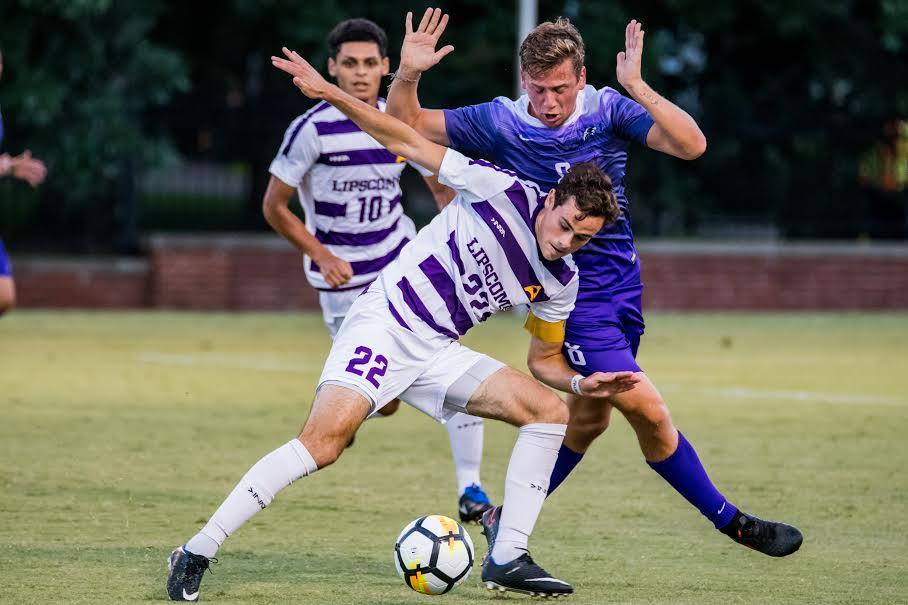 NASHVILLE, Tenn. – There was a point in early October when the Lipscomb men's soccer team had to do some serious soul-searching. Over an eleven day stretch beginning Sept. 27, the Bisons lost three consecutive ASUN conference matches by a combined score of 5-1. However, Lipscomb (8-6) has since reeled off three straight wins, including a 4-2 victory over Evansville on Wednesday evening. "We hit a stretch where we were in a funk," junior forward Logan Paynter said. "We were struggling to get things together, but now we're back on track and starting to roll." Freshman forward Ihaia Delaney scored a goal in the first half, and Paynter, Ivan Alvarado and Bennie Harris each found the back of the net in the second half to power the Bisons past the Aces. "The credit goes to the guys," coach Charles Morrow said. "They have the mentality of keeping their head down and working hard and the goals will come." The Bisons have had their fair share of ups and downs throughout the 2017 season. The graduation of goalkeeper Micah Bledsoe left big shoes to fill in the net, while Lipscomb has been inconsistent on the attacking side of the ball. Redshirt junior goalie Christopher Zappia has made 56 saves in his first year as a full-time starter, and Morrow said Zappia has continued to show improvement as the season has progressed. "He's done well," Morrow said of the goalkeeper. "I think that there's been some speed bumps along the way. Down the stretch, he's made all the saves he needed to make . . . that's all you can ask...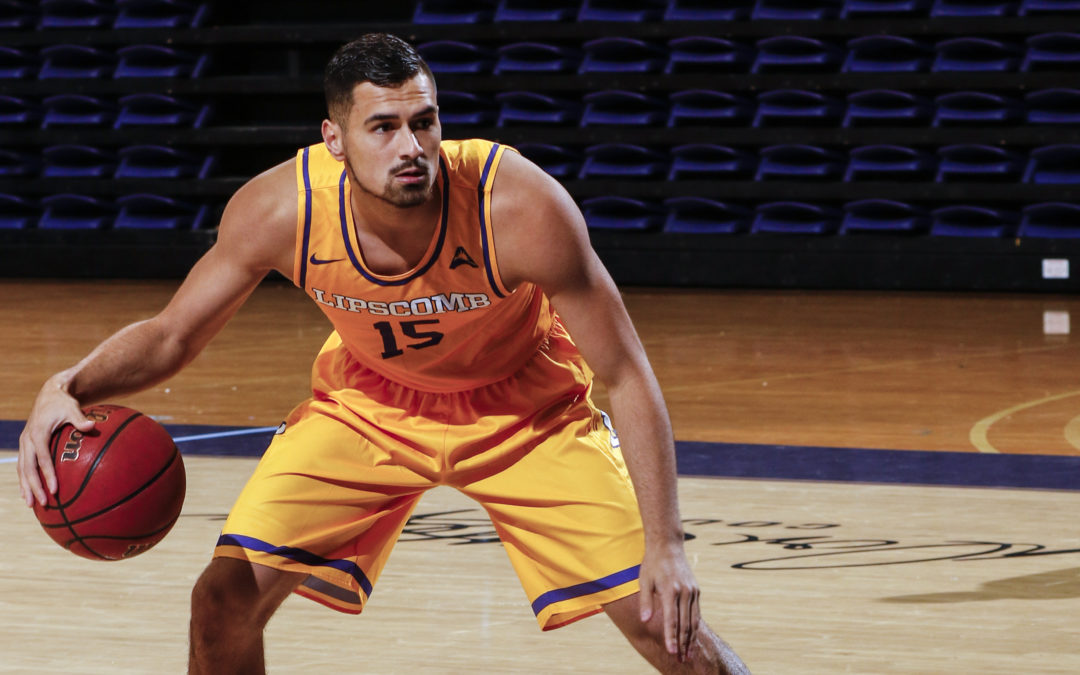 Stability would not be a term used to describe the basketball career of Andrew Fleming. The 6-foot-6 guard has experienced constant changes of scenery throughout the last four seasons of his career in Nashville. The former Ensworth High School star has finally found a permanent home back in the Music City as a member of Lipscomb's 2017-18 basketball team. Fleming was declared eligible by the NCAA last week, allowing him to fully participate in all games this season. "I just found out (last Tuesday)," Fleming said. "I kept the faith and I am so thankful for all of the opportunities I have been given." Fleming announced his decision to transfer from Chattanooga to Lipscomb via Twitter in early May. "I love it here and I've been through a lot, so I'm glad Coach (Alexander) took a chance on me," Fleming said. "Faith and values are also very important to me and that made Lipscomb a nice fit." Fleming first gained notoriety at Ensworth, where he amassed 1,117 points in three seasons and was named TSSAA DII-AA Mr. Basketball in 2014. For his senior season, Fleming transferred to Oak Hill Academy, a prestigious prep basketball school in Wilson, Virginia. The school has produced numerous NBA stars including Kevin Durant, Rajon Rondo and Michael Beasley. Oak Hill allowed Fleming to showcase his talents to college recruiters. He took full advantage of the opportunity by hitting 72 three pointers and leading his team to a 47-1 season record and a runner-up finish in the Dick's Nationals Tournament at Madison Square Garden. Iowa, Auburn, Florida, Memphis, Nebraska and UNLV were just a few...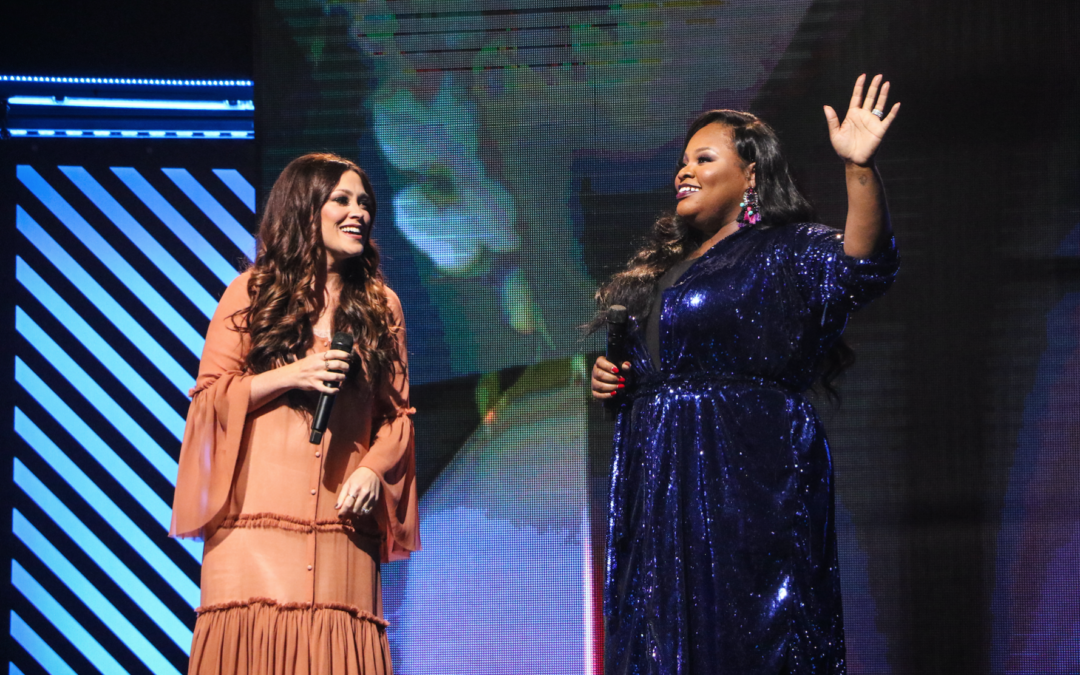 The GMA Dove Awards celebrated its fifth consecutive year on Lipscomb's campus Tuesday night when several Christian and Gospel musicians gathered in Allen Arena to perform and honor outstanding artists, songs, albums, films and more. Photos by Becca Risley...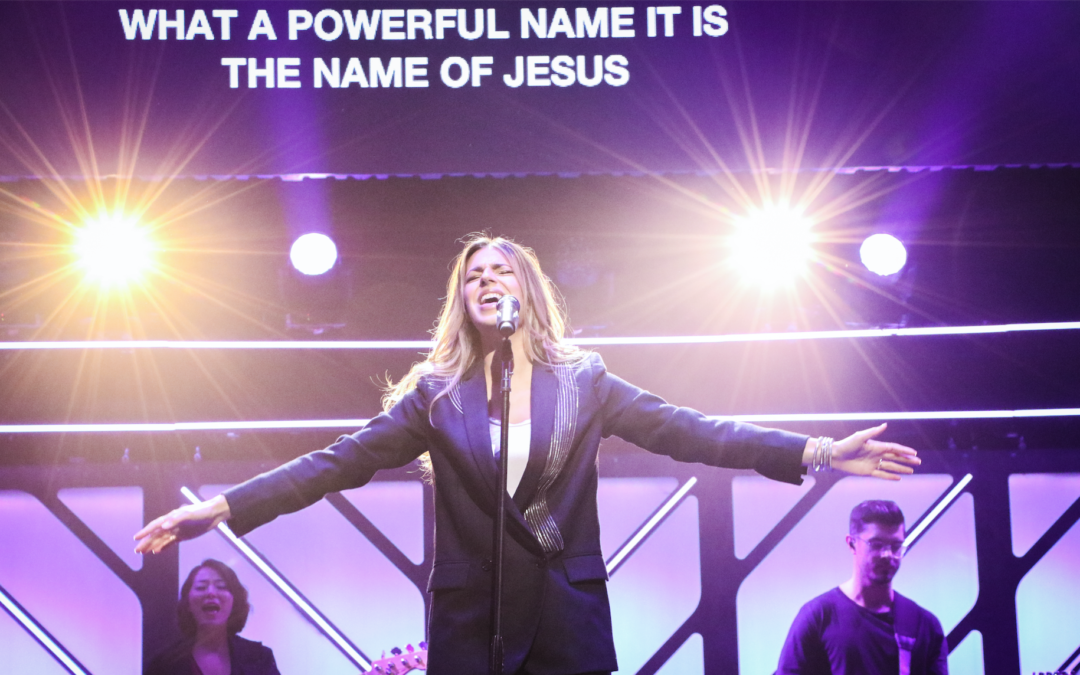 The GMA Dove Awards celebrated its fifth consecutive year on Lipscomb's campus Tuesday night when several Christian and Gospel musicians gathered in Allen Arena to perform and honor outstanding artists, songs, albums, films and more. Photos by Becca Risley « ‹ 1 of 3 ›...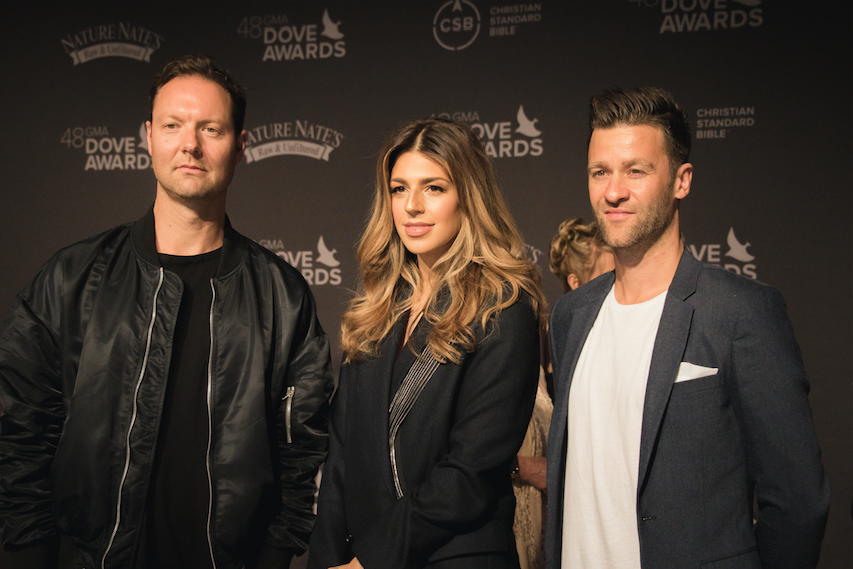 Tuesday night outside Allen Arena, artists in the Christian and gospel genre gathered in celebration of their work. The red carpet for the annual GMA Dove Awards started at 3:30 p.m., and by 6:00 p.m., all gathered had seen filmmakers and musicians, including headlining artist Reba McEntire. The red carpet precluded the 48th-annual Dove Award show, the fifth of its kind on Lipscomb's campus. « ‹ 1 of 2 ›...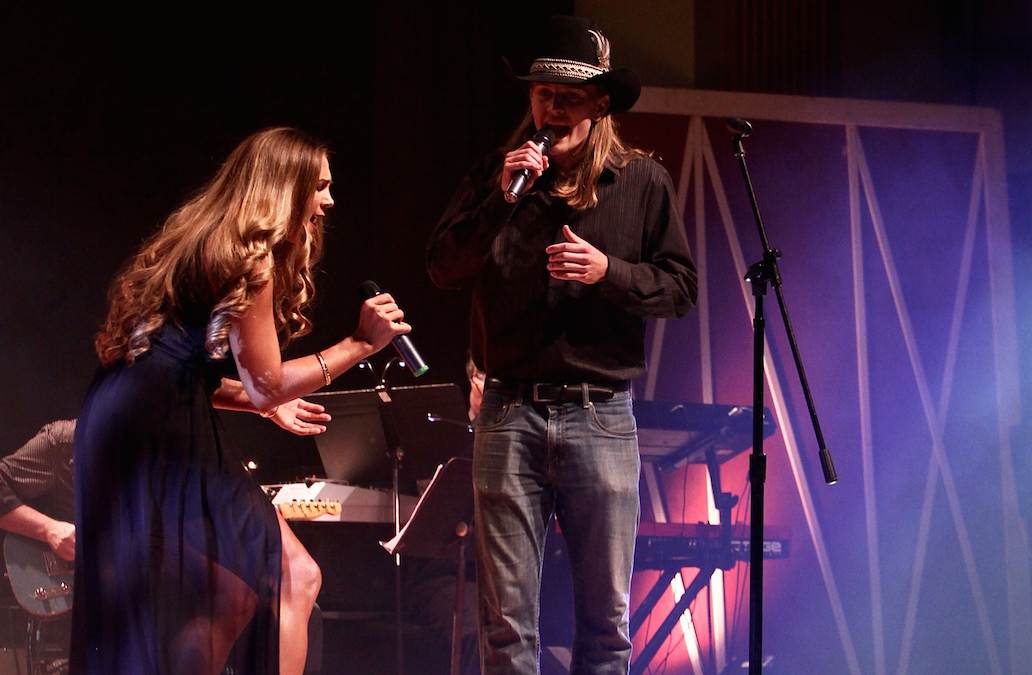 Tau Phi took some inspiration from country music star and club alum Thomas Rhett as the men's social club hosted its 38th annual Cowboy Show Saturday night in Collins Alumni Auditorium. The night began by recognizing and praying for the victims and family members affected by the Las Vegas shooting at the country music festival last weekend. The show featured the men of Tau Phi and the women of Lipscomb singing country music hits varying from Charlie Daniels' "Devil Went Down to Georgia" to Thomas Rhett's "Playing with Fire." The money the club raised through ticket purchases went to its philanthropy, Room in the Inn. Hunter Taylor directed the show and said that he feels the Tau Phi Cowboy Show and Tau Phi itself go hand-in-hand. "Neither one would exist without the other," Taylor said. "Both of them show me that I can always count on my brothers to be there for me. I knew my boys would show up and give it all they had. I could not be more proud of them, and there's not another group of guys I would have rather done this with."...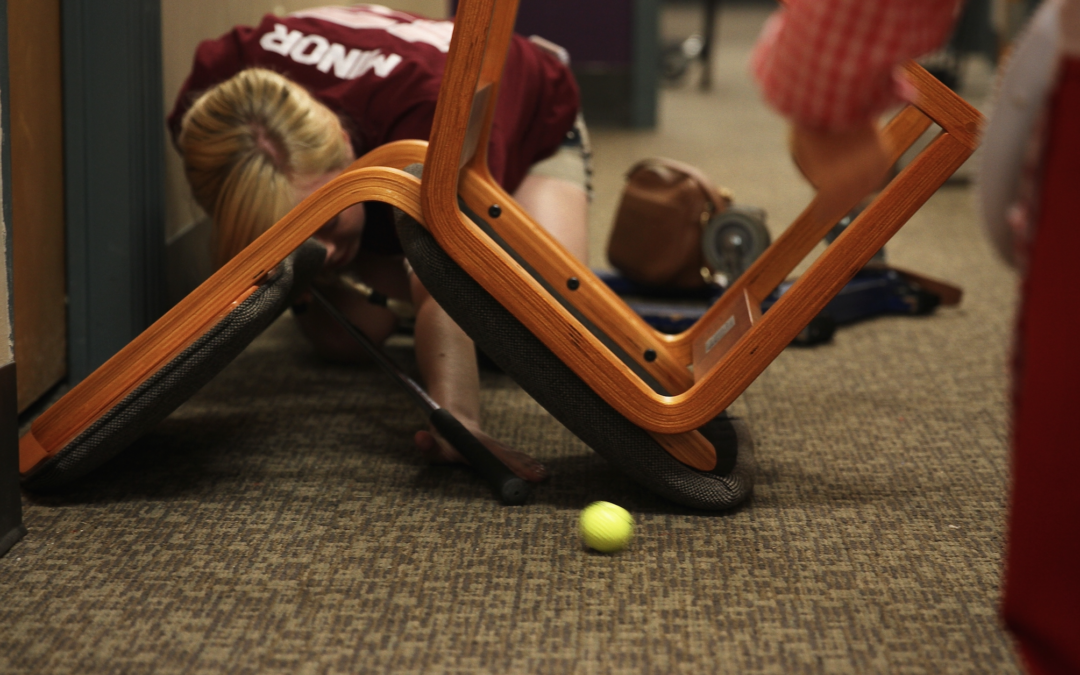 For years, Sewell Putt Putt has been a favorite tradition due to the level of creativity it requires. This year, Jackson Smith, the RHD, decided to turn things up a notch by bringing in DJ Rio and AgentPaco to add more excitement to the scene. A Maggie Moo's ice cream truck was another addition that brought students out to the men's dorm. The RA staff of Sewell organized and executed the event. Sewell Putt Putt allowed for an escape from the hectic class schedule and homework while also creating memories. Thanks to the creative minds of the RAs and the RHD this year's Sewell Putt Putt was bigger and better than ever before, which suggests for more exciting events to be held in Sewell in the future....