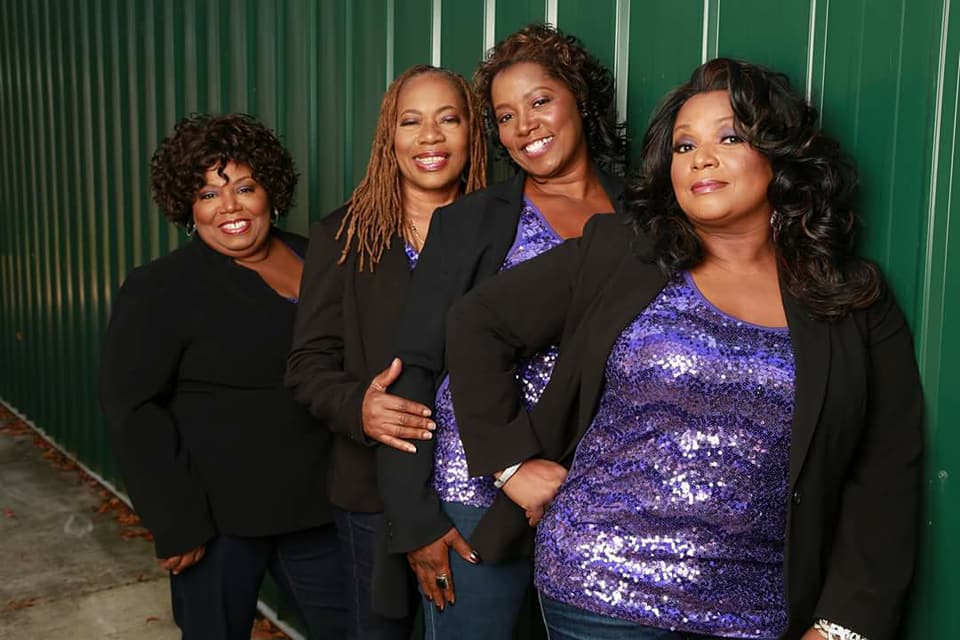 "A McCrary Kind of Christmas" returns to Lipscomb tonight at 7 p.m. and will feature musical performances by the McCrary Sisters and some of their musical friends. The four gospel singers — Alfreda, Ann, Deborah, and Regina — make up the famous sister quartet. Their father, Reverand Samuel H. "Sam" McCrary, was one of the founding members of the Fairfield Four. The annual benefit concert will take place in Shamblin Theatre and will have a $10 suggested donation for entry. The McCrary Sisters arranged the event as a means to raise funds for needy Nashville families. These funds will be used to buy gifts and other items for the selected families. Audience members are also encouraged to bring canned goods and unwrapped gifts that can be used as donations. "We just wanted to give back," Ann McCary told the Tennessean. She and her sisters are all Nashville natives and have a heart for the Nashville community. The National Museum of African-American Music will sponsor the event. The museum is set to open in 2019 in Nashville but is already working to make a change. This concert is one of their many endeavors to support the Nashville...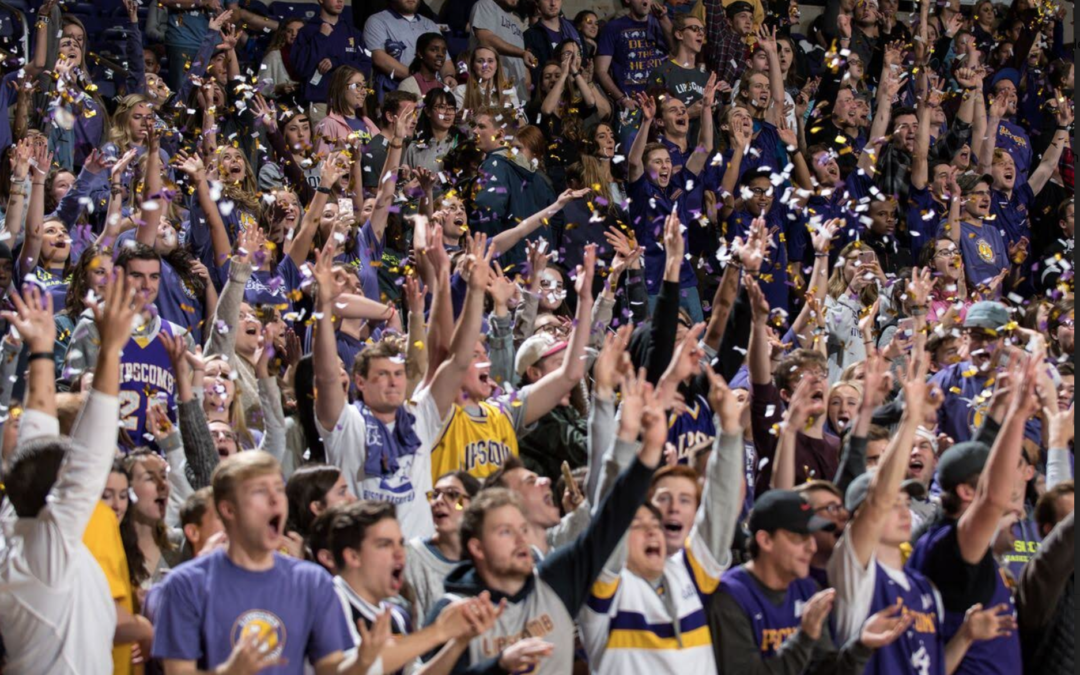 If traffic gets stopped on Belmont Boulevard on Wednesday, there's no need to be alarmed – it's just the Lipscomb faithful staking claim to the street. For the second straight week, Lipscomb topped archival Belmont – this one a 69-54 victory at Allen Arena. The Bisons also defeated the Bruins by a score of 74-66 in the season's first addition of the Battle of the Boulevard on Nov. 27. "Not many teams do that to them," Lipscomb coach Casey Alexander said of beating the Bruins twice. "They're a great team, and that's why it means so much for us to win it." Junior guard Garrison Mathews powered the Bisons with 26 points, despite suffering an apparent injury in an overtime victory over Tennessee State on Saturday. Mathews wore a sleeve on his right knee and appeared to be operating close to full strength. "We thought he was out for the season 48 hours ago, so I'm glad he's not," Alexander said. "It seemed like every time we needed something good to happen, [Garrison] was in the right place." 20 of Mathews' points came in the second half, including a stretch of six straight points after Belmont went on an 8-0 run midway through the second half. Lipscomb led 28-20 at halftime and pulled away from the Bruins when its offense came alive late in the game. Sophomore guard Kenny Cooper also proved to be a key cog in the win, and he set a new career high in points with 18. "He's gaining more and more control of the offense, and that's what we need out of him," Alexander said of...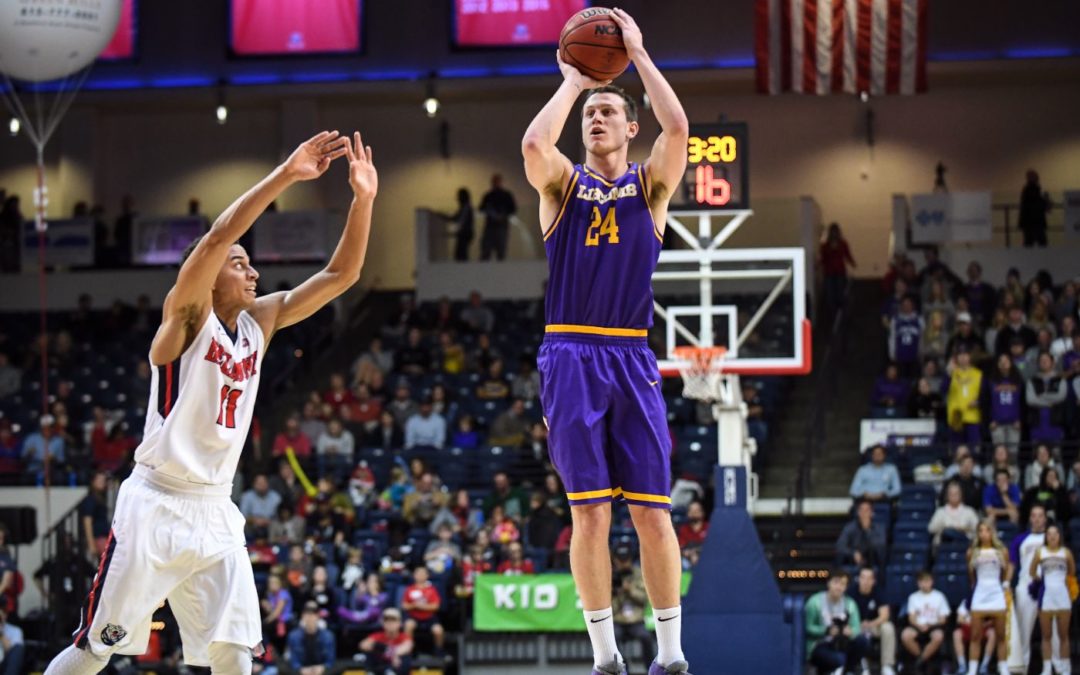 For at least the next week, Belmont Boulevard belongs to Lipscomb. The Bisons basketball team had to hold off a late rally from the Bruins, but ultimately pulled out a 74-66 road win at Curb Event Center. Lipscomb's victory snapped an 11-game losing streak to the Bruins, marking the first time since January 2012 that the Bisons have claimed a "Battle of the Boulevard" matchup. "The reason this win feels so good is because [Belmont] is a great team," Lipscomb coach Casey Alexander said. "This win is incredibly meaningful for our players and for our school." Junior guard Garrison Mathews poured in 22 points to lead the Bisons, while teammate Rob Marberry chipped in 18. The ending provided plenty of excitement, but the first half was a much different story as the two teams combined for 13 turnovers. The game was knotted at just 26 apiece at halftime. "I thought the first half was pretty sloppy on both sides," Belmont coach Rick Byrd said. "[Lipscomb] was just the better team, and they were certainly the better-coached team." The Bisons started the second half with a 14-0 run to swing the momentum in their favor. However, Belmont slowly clawed back and eventually cut Lipscomb's lead to 64-63 with 3:14 left to play. "We weren't too nervous – teams are going to go on runs," Marberry said of Belmont's attempted comeback. "We were confident that we could get the win." Lipscomb used two pivotal moments to pull away from the Bruins in crunch time. The first came via a Kenny Cooper steal, and the sophomore finished with a layup on the other end...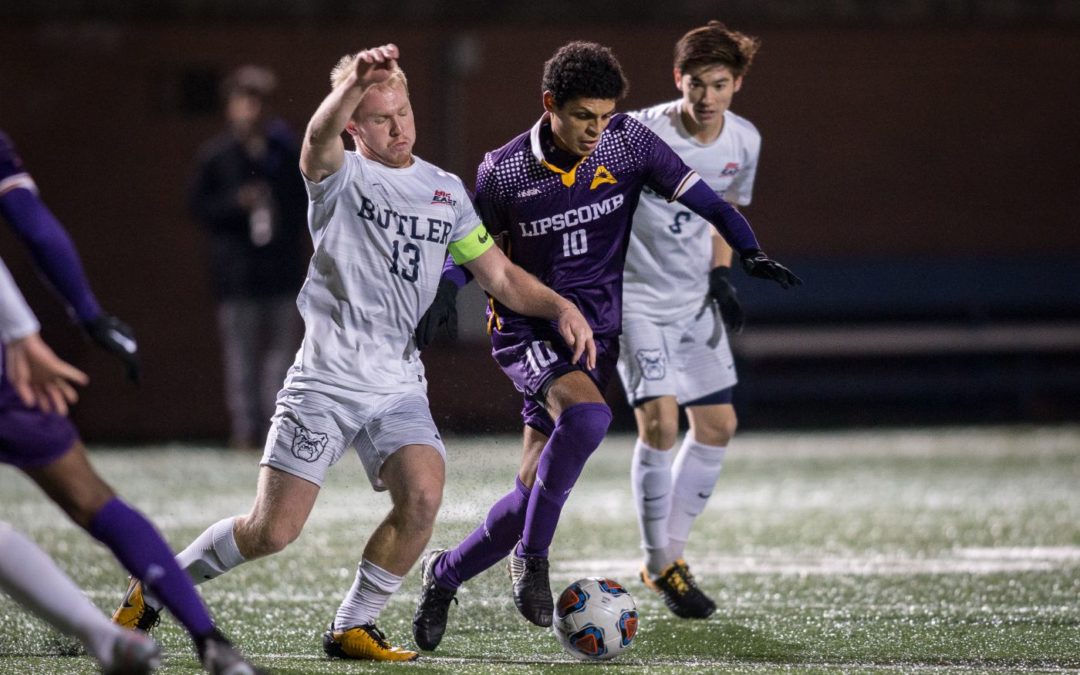 Despite numerous chances on goal, the Lipscomb men's soccer team couldn't get its offense going on Thursday evening – spelling the demise of its 2017 season. The Butler Bulldogs used a pair of Brandon Guhl goals to top the Bisons, 2-0, in the first round of the NCAA tournament at the Sellick Bowl. Lipscomb (11-8-2) finished with a total of 16 shots, and seniors Ivan Alvarado, Ivan Sakou and Kyle Smith each had three attempts apiece. The Bulldogs (13-4-2) found the net just 7:29 into the game when Guhl snuck a shot past Lipscomb goalkeeper Christopher Zappia, who had come off his line to attempt a save. That scoreline held the rest of the half. In the 77th minute, Guhl added an insurance goal off a long pass from teammate Kieran Geldenhuys. It was Guhl's team-leading 12th tally of the season. Lipscomb was making its first-ever NCAA tournament appearance after topping Jacksonville, 2-1, for the ASUN title last Saturday. It was the Bisons' first ASUN title since joining the conference and NCAA Division I in 2003. The Bisons graduate 10 seniors including: Alvarado, Sakou, Smith, Eduardo Reza, Cameron Botes, Joe Kerridge, Scout Monteith, Jonathan Ramirez, Anthony Bellini and Brandon Braumuller. Butler advanced to the second round of the tournament and will take on VCU on Sunday in Richmond, Virginia. Photo courtesy of Lipscomb...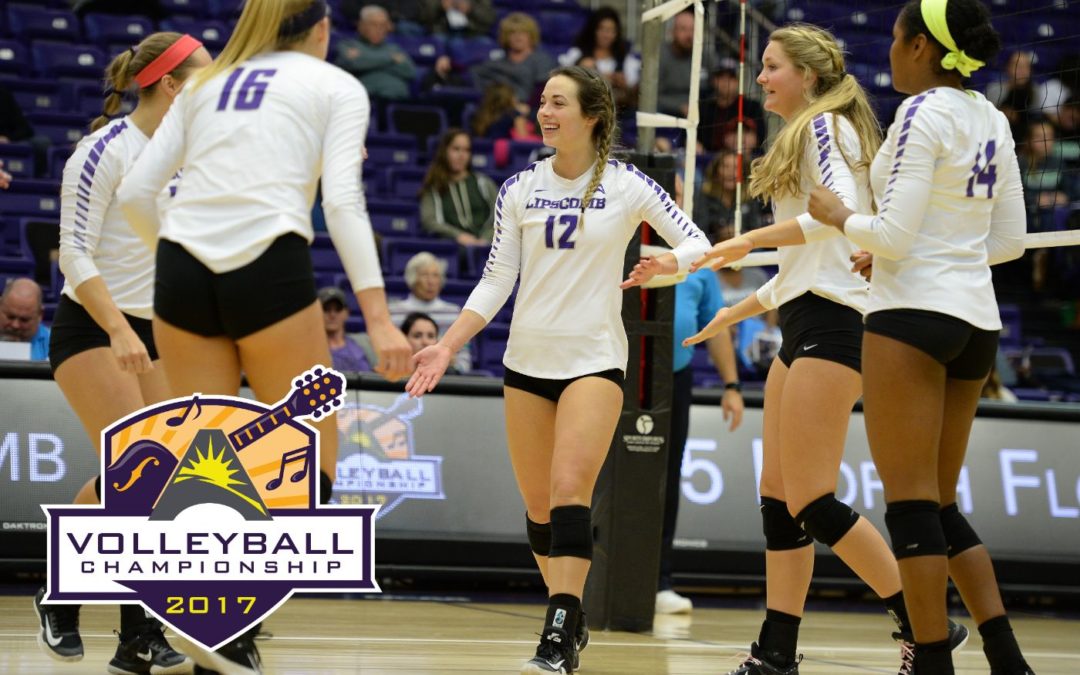 Lady Bisons volleyball (15-12; ASUN 8-6) won the first game of the ASUN championship against The University of North Florida (13-19; 5-9). This marks the 13th consecutive year that Lipscomb has made it to the ASUN semifinals. The Lady Bisons had a strong opening and never lost their stride, leading each of the sets by more than three points the entire game. Carlyle Nusbaum, reigning ASUN Player of the Year, delivered 17 out of the 42 kills. "Offense is something this team knows how to do," head coach Brandon Rosenthal said. "The team worked like a well-oiled machine with every player executing their positions wonderfully." The Lady Bisons total amount of digs was 49, 15 digs higher than North Florida's 34, and senior Brittany Thomas delivered 11 digs. Lipscomb's Lady Bisons had a whopping 42 kills as opposed to the University of North Florida Osprey's 23. The Lady Bison's hitting percentage for the three sets were .302, .280 and .250, respectively. "Our energy was great," Rosenthal said. "I don't know if there's necessarily improvements; I think it's just continuing to execute the gameplan." Lipscomb's next match of the semifinals will be against Kennesaw State on Nov. 17 at 5 p.m.  Photo courtesy of Lipscomb...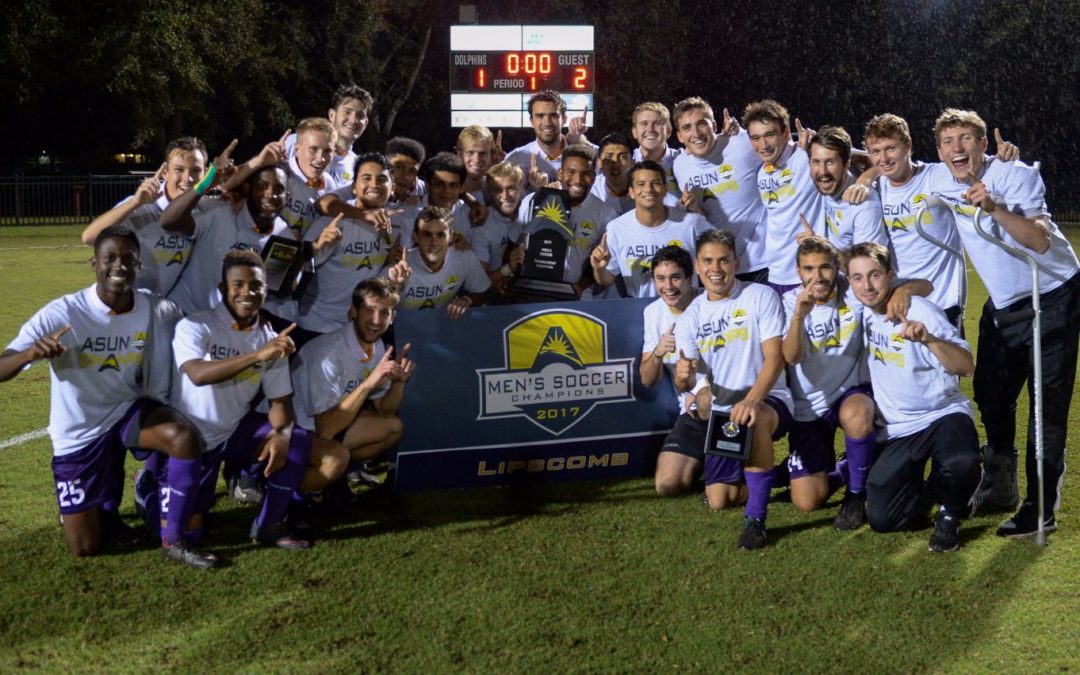 After a riveting week of coming off the ASUN Semifinal win against Florida Gulf Coast University, Lipscomb Men's Soccer made the journey to Jacksonville, Fla. this weekend for a chance to beat No. 5 seed, Jacksonville to clinch the ASUN Championship. 90 minutes of rain, win and battle occurred on the field tonight, all for the Bisons to pull out the Championship victory 2-1 for the first time in program history. The first twenty-nine minutes were anything but quiet as both teams took shot after shot on each other's keepers. However, it was not until 30 minutes in that Lipscomb senior Kyle Smith scored the first goal of the match when he took the shot off the rebound from Jacksonville's goalkeeper. At halftime, the Bisons were still leading the game 1-0 with two more close attempts for that second goal. Lipscomb was not the only team playing, as Jacksonville picked up its pace tying the game 1-1 with just 28 minutes remaining. Six minutes later, the Dolphins gave the Bisons the opportunity to reclaim their lead after a penalty. Senior Eduardo Reza stepped up to the penalty line and keeping himself collected, stole the lead back for the Bisons 2-1 as the ball kept its position on the ground along the left post. The clock continued to wind down and Jacksonville never gave up, but when the buzzer sounded through the stadium, signaling the end of the hard-fought match, the Bisons were named the 2017 ASUN Men's Soccer Champions. In a postgame interview with ESPN3, head coach Charles Morrow mentioned that over the past six to eight seasons there have been a lot of...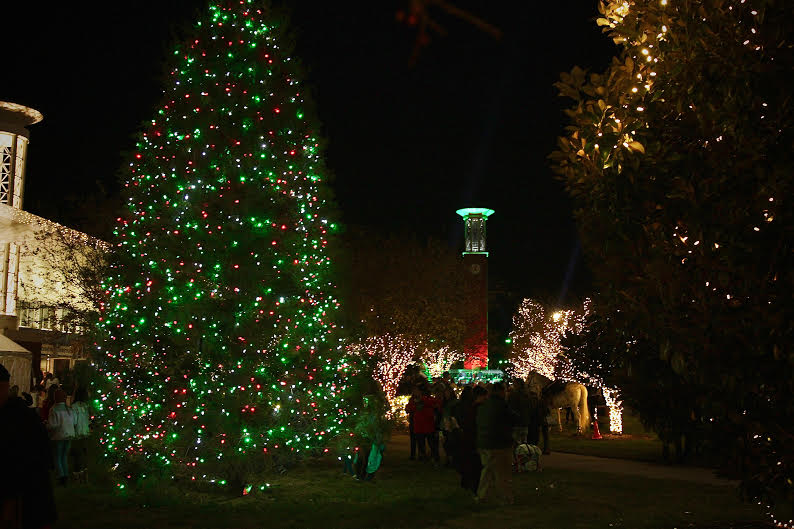 Lipscomb's annual Lighting of the Green launched the campus into the holiday season this Tuesday night. Musical performances included those by Amy Grant and Michael W. Smith, as is tradition, and joining them was the winner of season nine of NBC's The Voice, Jordan Smith. Alumni, students and guests were given free hot chocolate and encouraged to "ice skate" on the upper level of the Allen Arena parking garage. Photos by Ben Davis...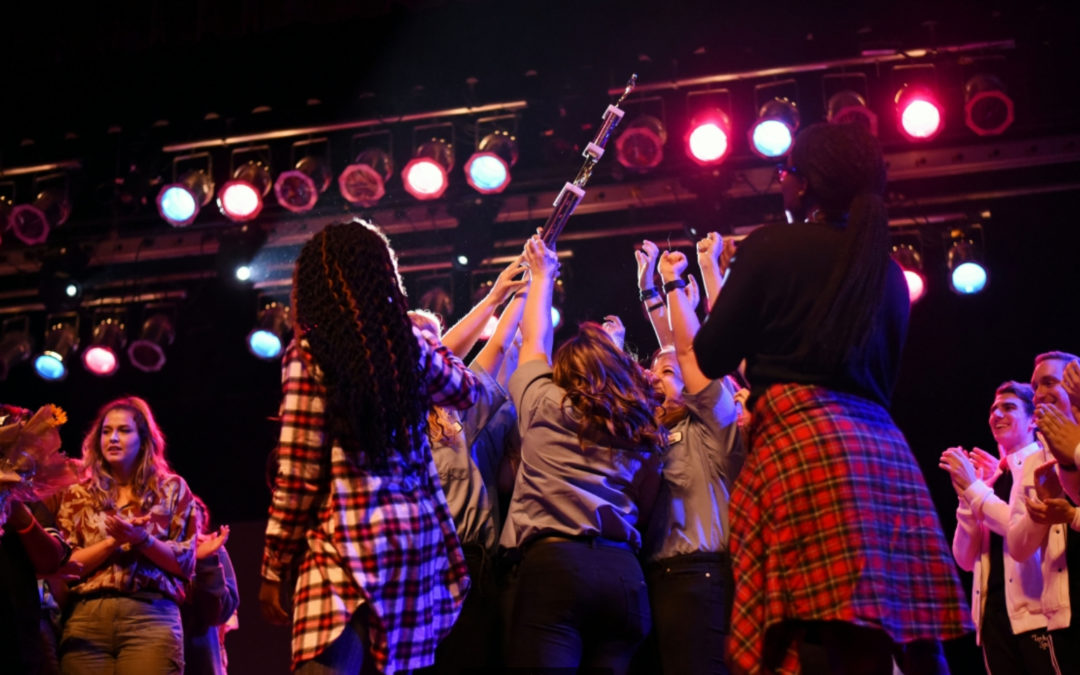 With a mechanics-inspired routine, women's social club Phi Sigma scored the top prize at the eighth annual Stompfest on Thursday night in Collins Alumni Auditorium. Men's social club Theta Psi received second place with its boy-band stomp, and women's social club Delta Omega took home third place as "DO Army." Morgan Ellison and Ciara McKinney co-directed Phi Sigma's show, and Katie Markham helped choreograph. Ellison said it's hard to describe how excited she was upon hearing Phi Sigma being called out as the victors. "The fact that we actually won this year and redeemed ourselves is really such an incredible feeling," Ellison said. "There are really no words to describe it. We've worked so hard for this." Photos by Sarah Johnson  ...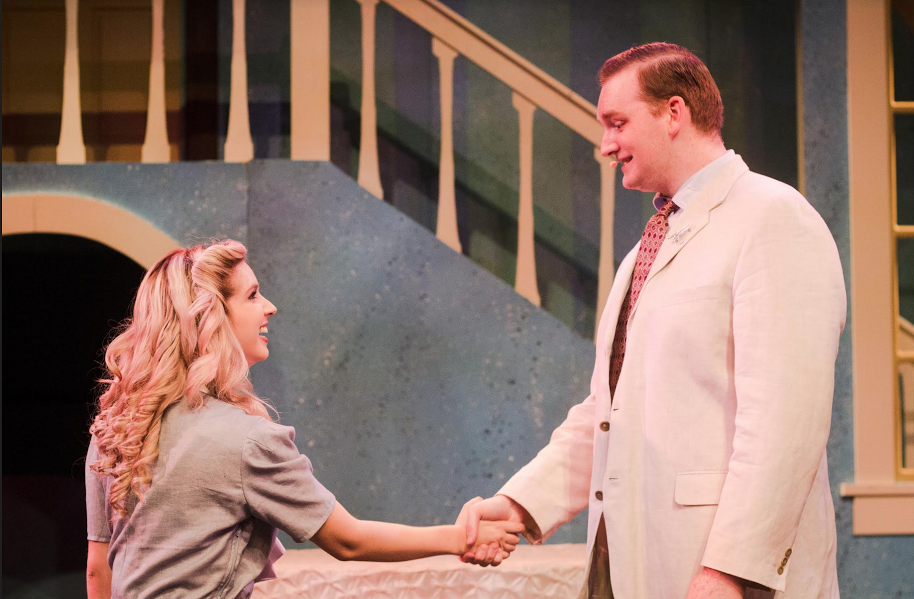 Opening tonight at 7:30 p.m. in Collins Alumni Auditorium is Lipscomb Theatre's production of She Loves Me.  This charming, romantic musical features senior Scott Wilson as Georg, junior Lauren Yawn as Amalia, senior Kaylea Frezza as Ilona, junior Sam Kell as Kodaly, and sophomores Logan Dozier and Jonathan Killebrew as Sipos and Arpad, respectively. Set in a 1930s European perfumery, the audience follows shop clerks, Amalia and Georg, who aren't particularly fond of one another. After both respond to a "lonely hearts advertisement" in the newspaper, they now live for the love letters that they exchange, but remain unaware that they're exchanging those letters to each other. She Loves Me runs Nov. 3-4, 10-11 at 7:30 p.m. and Nov. 5, 12 at 2:30 p.m. Free student tickets are available at the box office. Photos by Becca Risley...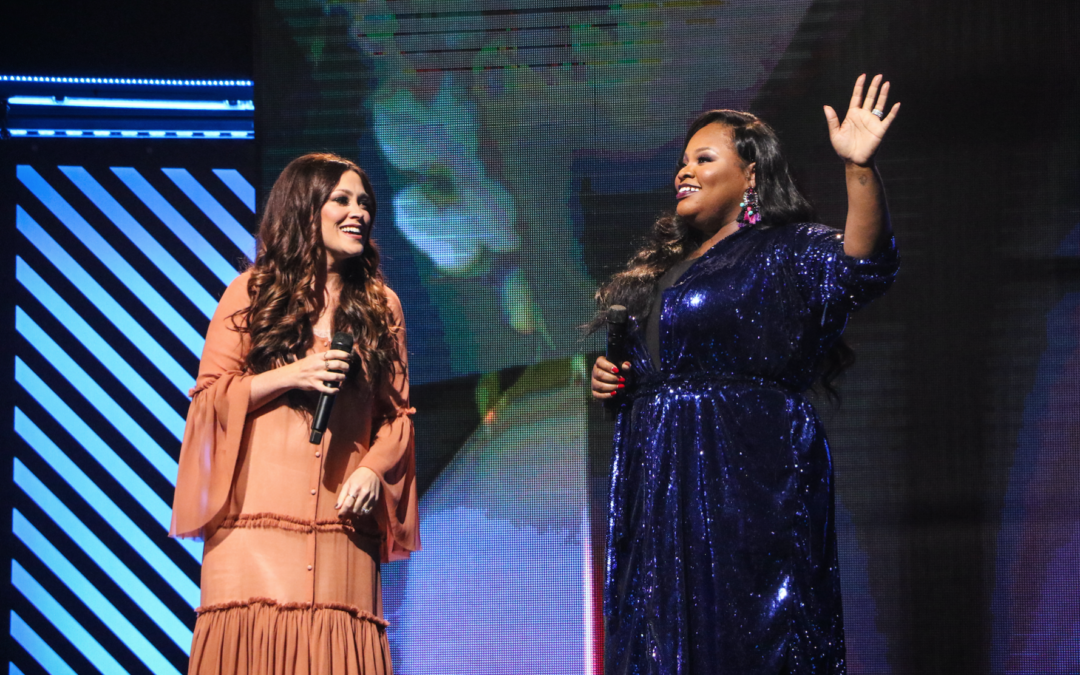 The GMA Dove Awards celebrated its fifth consecutive year on Lipscomb's campus Tuesday night when several Christian and Gospel musicians gathered in Allen Arena to perform and honor outstanding artists, songs, albums, films and more. Photos by Becca Risley...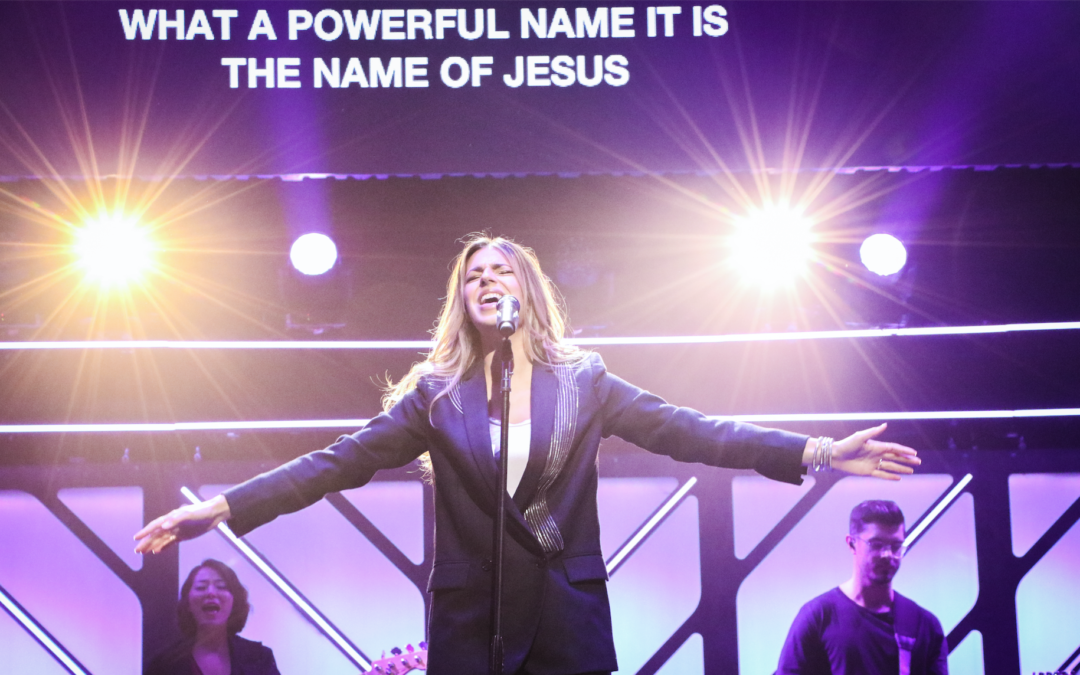 The GMA Dove Awards celebrated its fifth consecutive year on Lipscomb's campus Tuesday night when several Christian and Gospel musicians gathered in Allen Arena to perform and honor outstanding artists, songs, albums, films and more. Photos by Becca Risley « ‹ 1 of 3 ›...