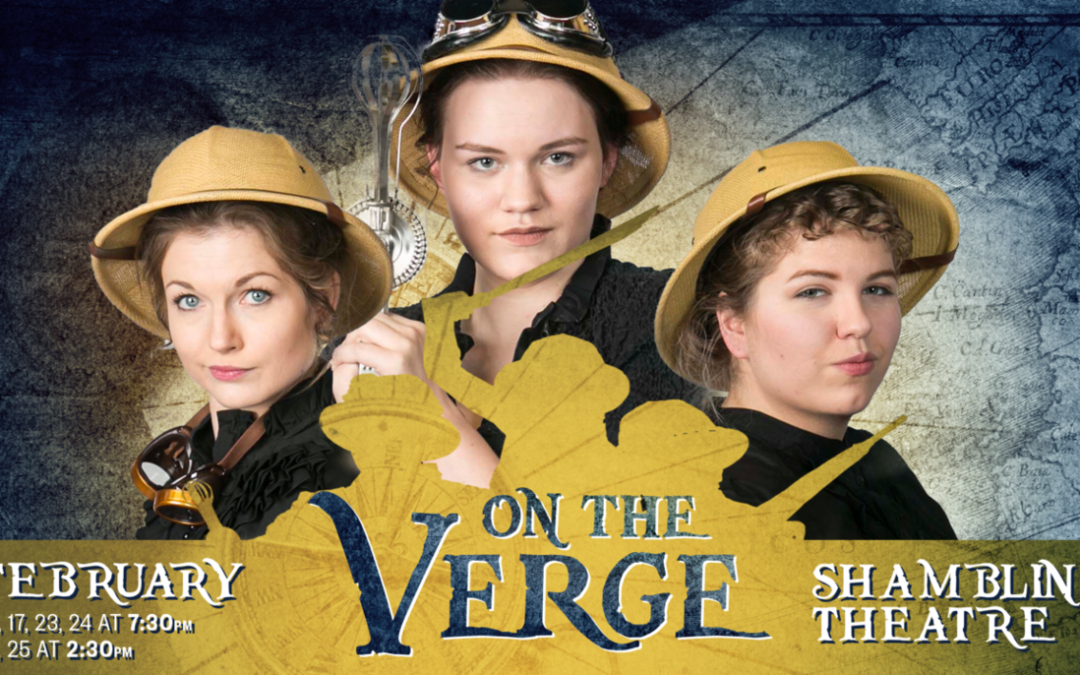 The Lipscomb Theatre Department opens its spring season with "On the Verge" Friday at 7:30 p.m in Shamblin Theatre. Lipscomb Theatre is no stranger to unique productions, and "On the Verge" certainly isn't a typical household show name. Instead of drawing a big-name Broadway production from a hat, Lipscomb Theatre chose a show that will give its audiences something new and refreshing. "I think audiences will find a wonderful break from their daily routine that invites them to use parts of their minds and imaginations that get neglected far too often," said Scott Baker, head of marketing. "I think they'll get to consider well how to see things from another person's point of view." Directed by Evelyn O'Neal Brush, this Eric Overmyer play tells the story of three female Victorian explorers adventuring a newly discovered land. As their journey begins, unexpected developments occur, placing the show's comedy front and center. "'On the Verge' stands out to me firstly because of its focus on three distinctly-drawn, strong, independent women who are bucking the conventions and expectations of their day,"  stated Brush. "They are capable, empowered, and confident in who they are. They also happen to be hilarious. I think audiences will totally fall in love with their quirks and their strength." The play features a four-person cast: Emily Meinerding (Fanny), Mary Elizabeth Roberts (Mary), Bekah Stogner (Alex) and JT Friend, who plays a whopping eight characters. Brush described this group of performers as "a true ensemble: they support, encourage, and reenergize each other throughout the whole show." The production will stay faithful to the original show's script, but will provide an added...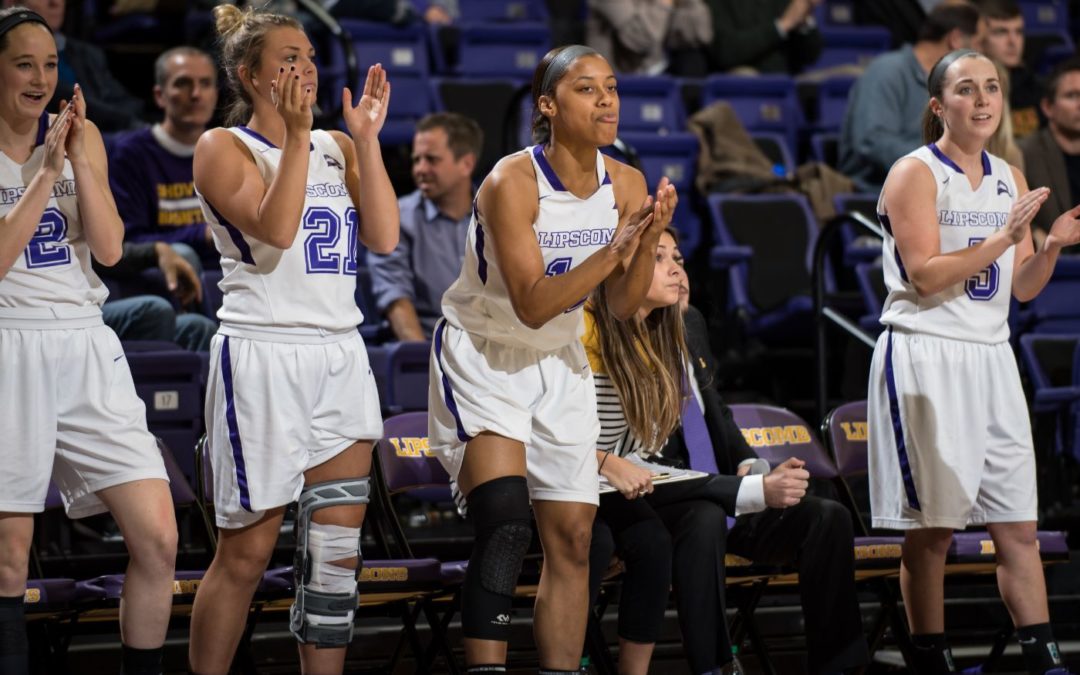 Seven Lady Bisons played in their last regular-season college basketball game on Saturday evening. The Lipscomb Lady Bisons (11-18, 7-7 ASUN) grabbed a Senior-Night victory over the Kennesaw State Owls (7-18, 3-11) by a score of 69-52. "I told them I hadn't been breathing for about 18 hours," Lipscomb coach Greg Brown said of the seniors. "There's so much emotion in it, especially with that many seniors." Senior guard Loren Cagle led Lipscomb with 16 points, going 5-of-16 on field goals and 3-of-8 on free throws. She also added a team-best six rebounds and four assists. Cagle is a longtime Lipscomb student dating back to her Lipscomb Academy days as a fifth-grader. "It's been awesome to have this career here," Cagle said, "and for [my coaches] to help me along the way." The Lady Bisons had already sealed a home game for the postseason, but they utilized the same intensity they've had all year long. Lipscomb shot more efficiently than Kennesaw State (41.9 percent to 32.2 percent), and the Owls never led nor tied. Lipscomb took a 19-4 lead with 2:13 to go in the first period. During that time, redshirt freshman forward Emily Kmec converted on two three-pointers, including the first basket of the game. The Owls then broke a 10-point Lady Bisons run with a 16-5 effort, which included 10 unanswered points, to put the score at 24-20 with 4:10 left in the second period. They brought the score to 25-23 with 2:44 left, but Lipscomb went on a 7-2 run to finish the half leading 32-25. In the second half, Kennesaw State pulled the scoring margin...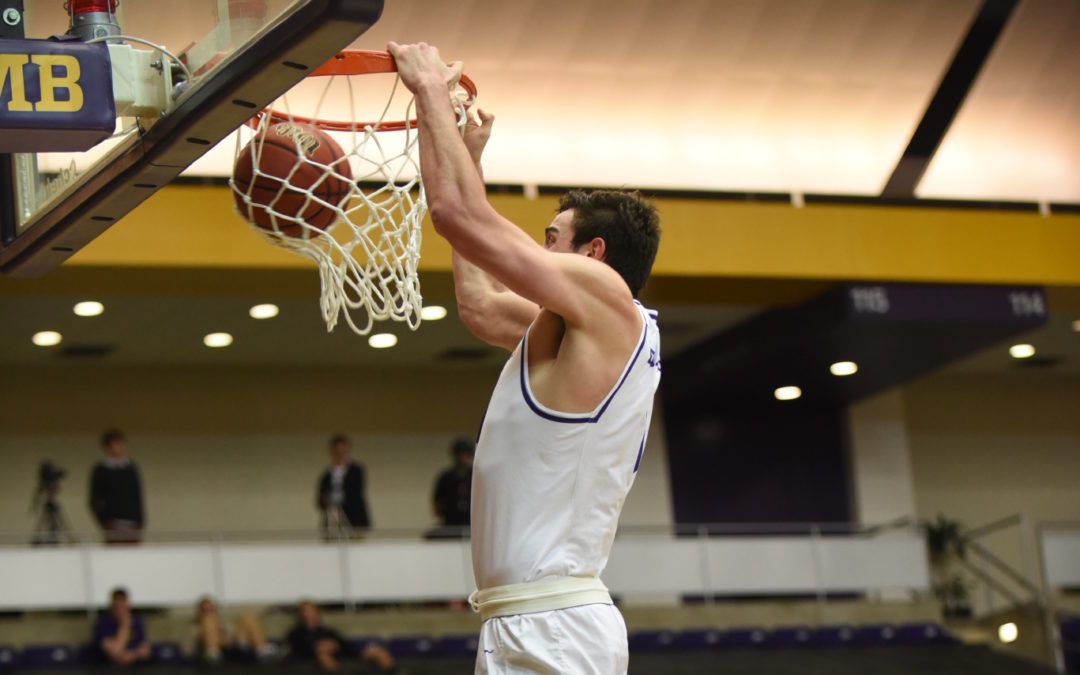 Lipscomb entered Senior Night with the number two seed wrapped up for the ASUN tournament. But they certainly played like the tournament had already started. Seeking their second-straight 20-win campaign in the regular season finale, the Lipscomb Bisons (20-9, 10-4 ASUN) took down the Kennesaw State Owls (10-19, 6-8 ASUN) 83-74 without surrendering the lead or even a tie. Prior to the game, Lipscomb honored seniors Asa Duvall, Aaron Korn and George Brammeier. Alexander said the veterans "made a huge impact on our team" during their careers. "Not necessarily with career stats, but been exactly the kind of guys that we think Lipscomb deserves. They're leaving this program much better than the way that they found it, and, you know, any time you can say that then you've done your job." Junior center Rob Marberry led the Bisons in scoring for the 10th time this season, shooting 13-of-15 on field goals and 6-of-6 on free throws for 32 points. "My teammates, they're some of the best passers in the league," Marberry said. "And so I can always count on them to give me a perfect pass." Four of his field goals were dunks. He added a team-high 11 rebounds for his third double-double of the season. "I've got the flu right now," Marberry said, "so … I lost a couple pounds doing that." Leading scorer Garrison Mathews put in a bit of an uncharacteristic performance for Lipscomb, shooting 4-of-11 on field goals and 5-of-7 on free throws for 14 points. At the end of the first half, Mathews banked in a double-clutch desperation three with time about to expire....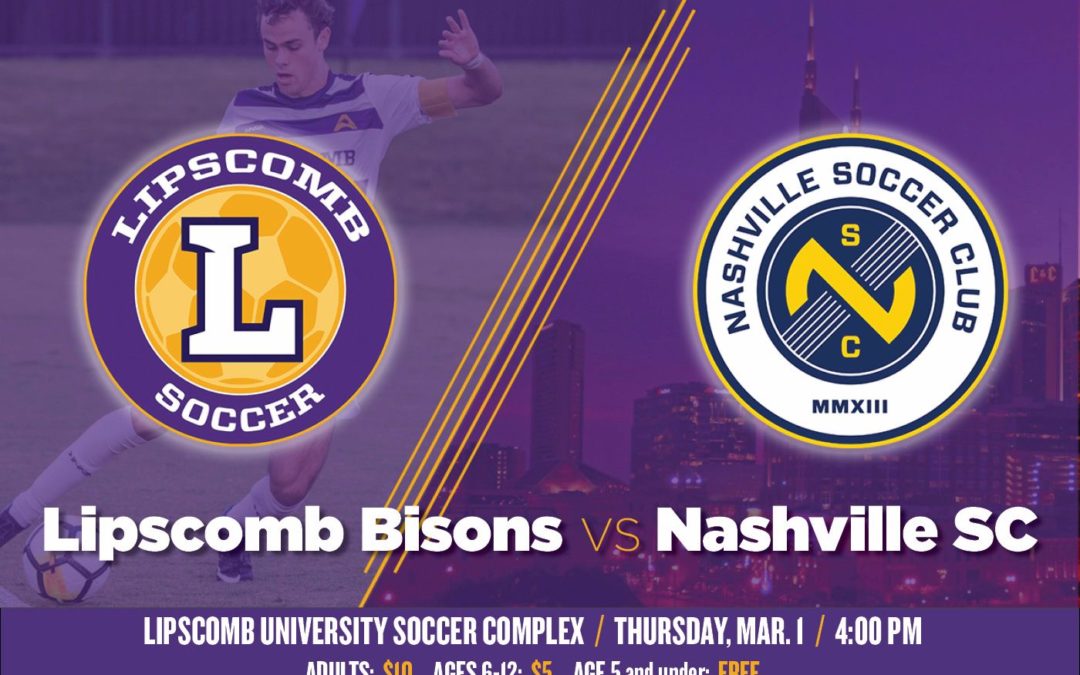 Nashville S.C., the brand-new professional soccer team in town, is coming to Lipscomb March 1 for a friendly match against the Bisons. It's not the first time Lipscomb has played a pro team, but it will be the first time it's hosted one. The Bisons defeated a United Soccer League foe last March, shocking Louisville City F.C. 1-0 in Elizabethtown, Ky. Louisville outshot the Bisons 17-4 in that game, but Ivan Sakou's goal off a rebound gave Lipscomb the surprise victory. The two teams will square off again on Mar. 7. "The Louisville and Nashville games this year will be games that test us big-time," coach Charles Morrow said. "We will get opportunities and chances, but I don't think it's realistic for us to go into a game against professionals and think that we're going to impose our will on that team." "It's a game that we have to learn how to have success in other ways than they're used to, and that helps us grow for sure," he said. Morrow noted that the spring season gives him a look at younger players and shows him what the team needs to work on going into the fall. "Beyond defending, are we able to possess the ball? Are we able to control any segments of the game? Are we able to create goal-scoring opportunities?" Morrow named Bennie Harris, Simon Holden and Austin Eager as a trio of inexperienced defenders that would see significant action this spring. Former Lipscomb standout Micah Bledsoe will suit up for Nashville as the team's third goalkeeper. Morrow said he hopes Bledsoe sees some playing time,...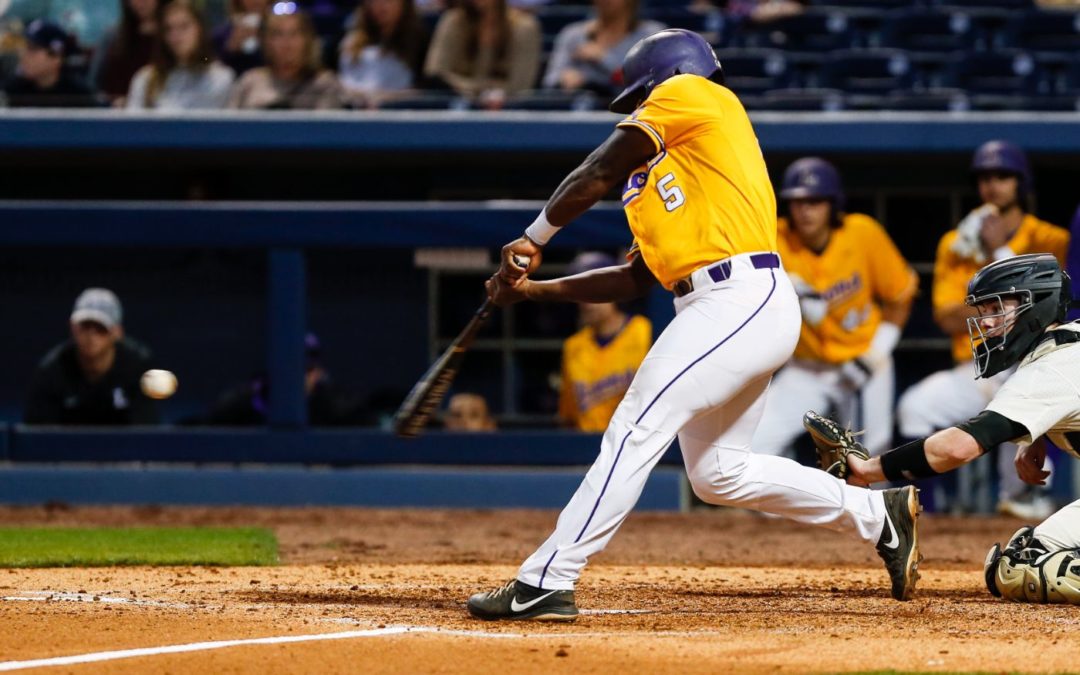 A loss checkered with pitching troubles tainted an otherwise decent start for the Lipscomb baseball season. The Lipscomb Bisons (2-1) cycled through eight pitchers on Sunday and could not find any rhythm against the UNC Asheville Bulldogs (1-2). Costly errors combined with only three runs on eight hits contributed to the loss. The final score was 6-3 in favor of the Bulldogs. "Their pitcher was really good," Bisons head coach Jeff Forehand said. "But we were right in the game. We cut it to one. I really thought we had an opportunity; then they answered with two runs of their own…I think we learned a lot today." Freshman pitcher Noah Thompson made his first career appearance and lasted for a little over three innings before retiring. Thompson struck out three hitters but also allowed three hits and two runs, walked three hitters and hit another with a pitch. "He didn't pitch his best today," Forehand said. "But I think that that's only the bright spots to come, he's going to be a gem for us, I think, down the line." Despite the collapse on Sunday, Lipscomb now stands at 2-1 after a three-game season opener against the Bulldogs. The Bisons started with a 3-2 victory on Friday in which the bullpen took over for the final three innings and allowed one hit and zero runs in that span. Lipscomb had a similar game on Saturday against the Bulldogs, with starting junior pitcher Chris Kachmar allowing three hits and two runs in five innings and junior third baseman Zeke Dodson hitting what has been, so far, Lipscomb's only home run...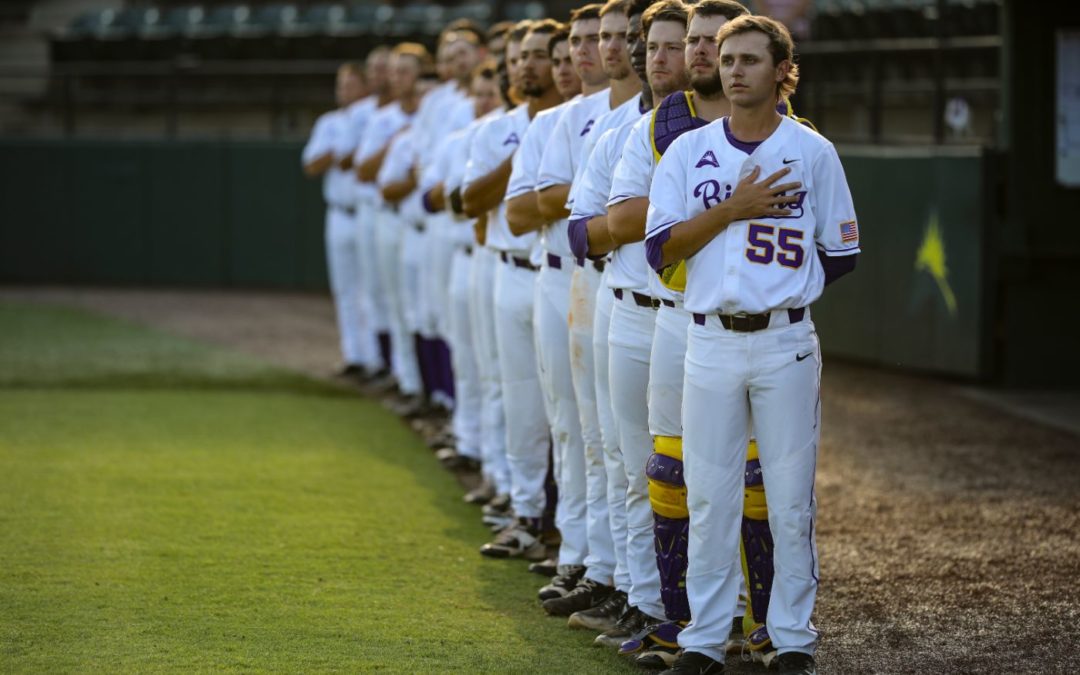 Lipscomb baseball was voted pre-season favorites in the ASUN conference for the first time in Lipscomb's history last year. Yet things didn't quite go as planed. Lipscomb finished the season with a 9-12 in-conference record and was 6th in the ASUN standings. Head Coach Jeff Forehand said that the Bisons are looking to bounce back this year. "We're excited to get back together and get another season started," Forehand said.  "Lipscomb has high hopes again, especially after two Bison players (3B Zeke Dodson & DH Jake Perry) received preseason All-ASUN awards. "There's so many things we're looking forward to," Forehand said. "It's been a long fall, and a lot of preparation goes into playing, and we put a lot of hard work in. We're looking forward to doing the things we've talked about doing all fall." Forehand said the teams has some big, but simple goals for this year. "First pitch strikes, first batter outs and make the routine plays on defense," Forehand said. "On offense we're looking to move runners over and situational hitting. If we can concentrate on what we can control, the opponent doesn't matter." Lipscomb's first series of the season against UNC Ashville will start at 4 p.m. at Ken Dugan Field tomorrow afternoon. Projected Weekend Rotation: Friday – RHP Joshua Colon (Jr.) LHP Jordan Fulbright Saturday – RHP Chris Kachmar (Jr.) LHP Greg Gasparro Sunday – LHP Noah Thompson (Fr.) LHP Jordan Carr After this three-game series, the Bisons will head to Lindsey Nelson Stadium to face the University of Tennessee in Knoxville on Tuesday, Feb. 20 at 2:30 p.m. Photo courtesy of Lipscomb...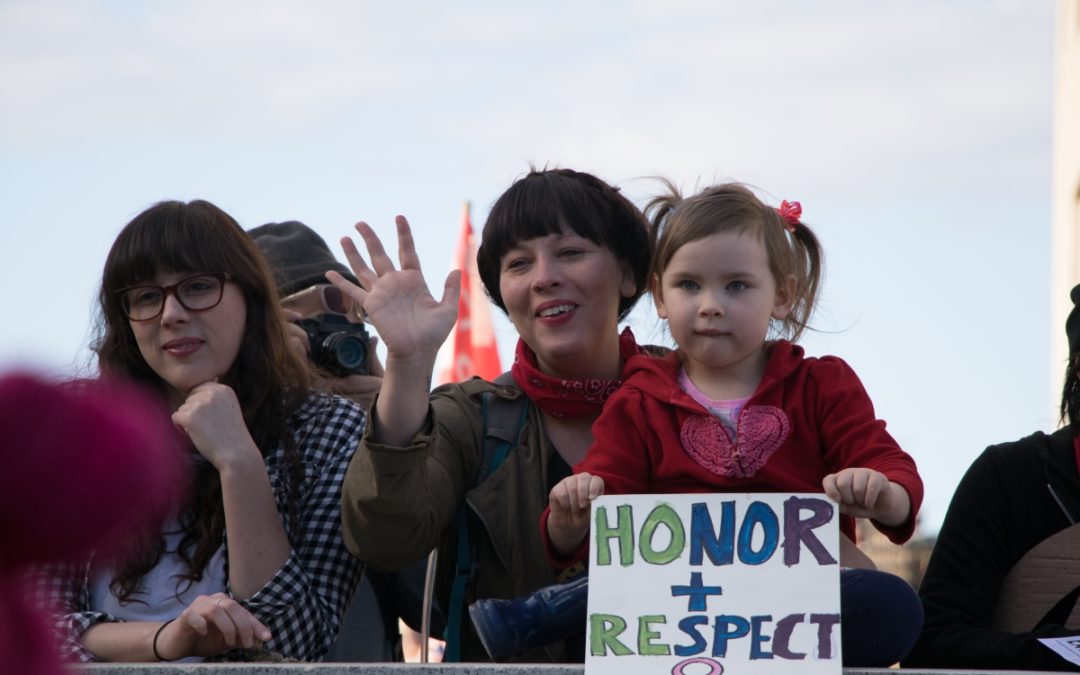 Overwhelming crowds gathered at Public Square Park to march through the streets of downtown Nashville for the 2018 Women's March on Saturday afternoon. After gathering in the park before 2 p.m., the rally was led in chants and entertained by local, all-female bands. Mayor Megan Berry spoke to the crowd before they marched to the capitol building. « ‹ 1 of 3 ›...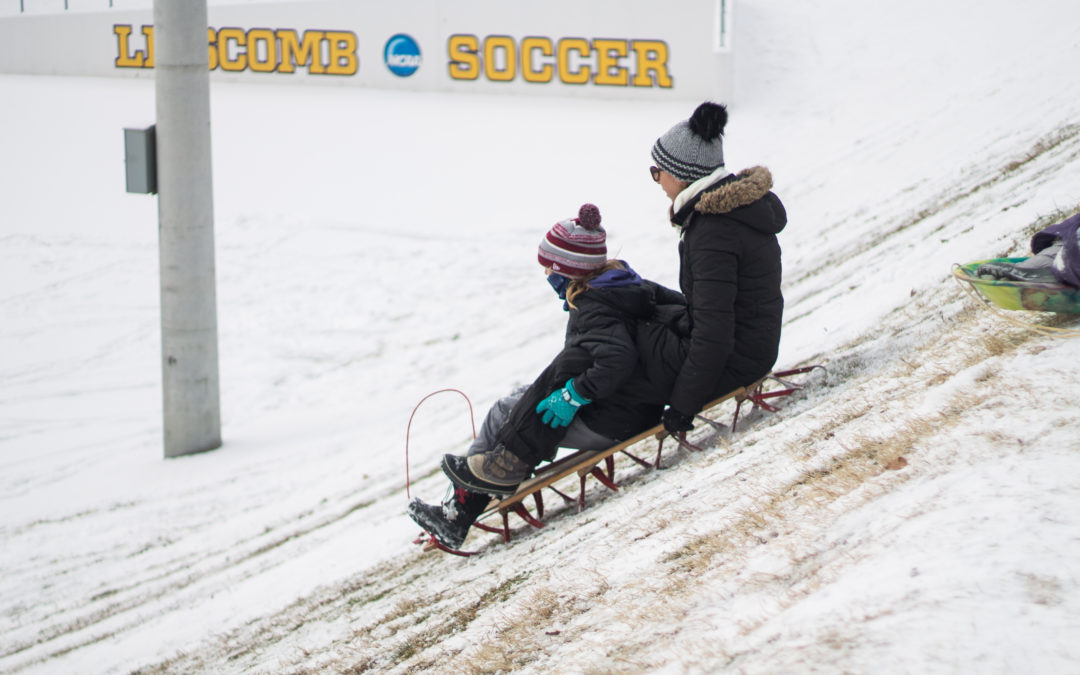 Students experienced yet another day off from school due to inclement weather after having the Friday before off due to winter weather and yesterday off due to Martin Luther King Jr. Day. In The Gathering today, SGA President Carson Panovec announced that classes after 3 p.m. were officially cancelled, and classes before 10 a.m. on Wednesday morning were also cancelled. To enjoy the snow day, students and people from surrounding neighborhoods used makeshift sleds to slide down the hill of the Lipscomb soccer field....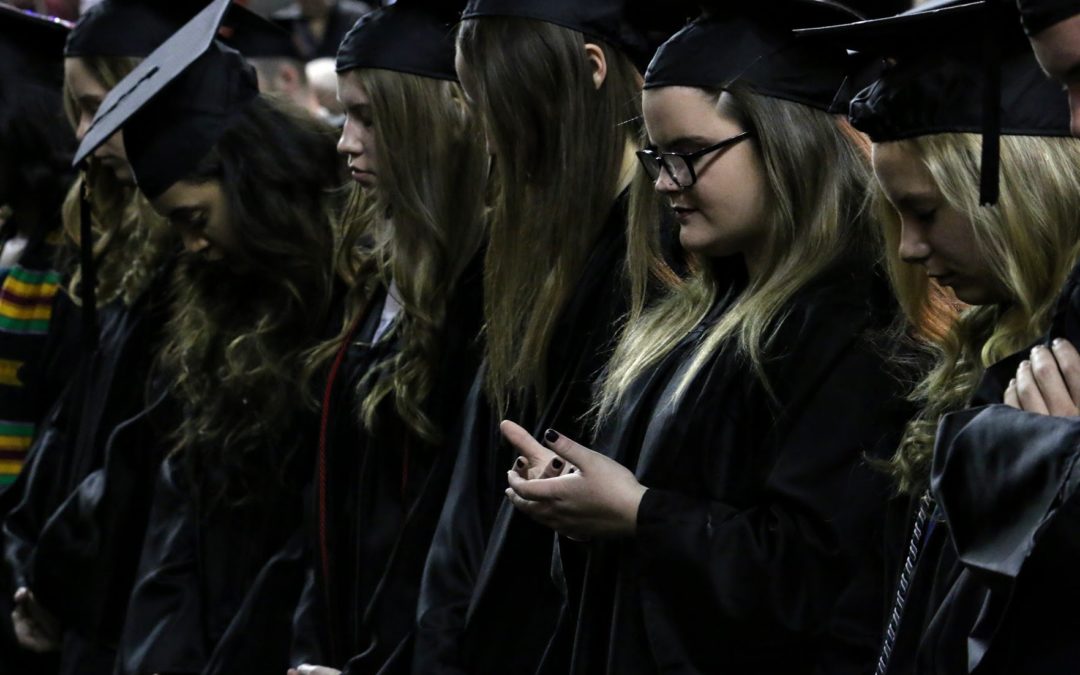 More than 400 students were awarded diplomas from Lipscomb University this fall, including eight women from the Tennessee Prison for Women. The traditional students' graduation ceremony took place in Allen Arena on December 16, while the graduating inmates' ceremony was the day before at the Tennessee Prison for Women. President Randy Lowry gave the charge to the students at the traditional students' graduation ceremony. "As you go, take these thoughts with you: you go as part of the Bison herd that numbers about 30,000 alumni; you go as part of a special community that will always respect you, always welcomes you back and always be honored and proud that you a part of it; you go with our deep regard and our great hope that God will work out His plan for your life and that you will see your part in His story." President Lowry closed with an Old Testament blessing from Numbers 6:24-26: "May the Lord bless you and keep you. May the Lord's face shine upon you and be gracious unto you. May the Lord turn His face towards you and give you peace." « ‹ 1 of 2 ›...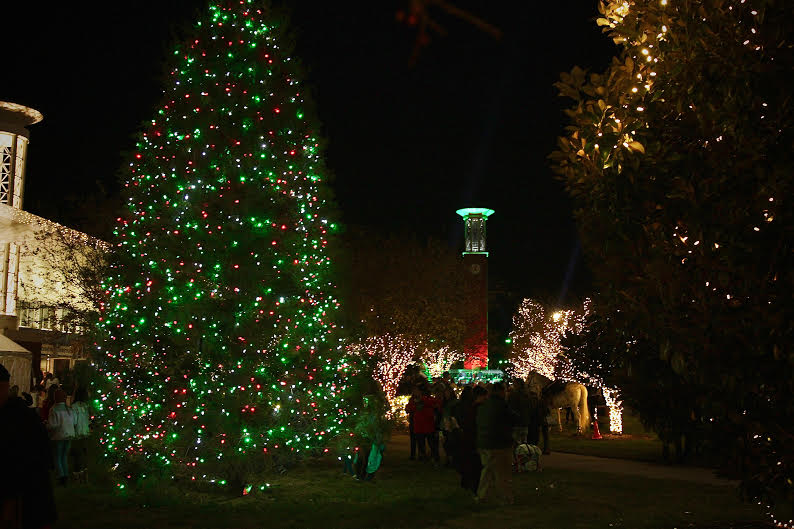 Lipscomb's annual Lighting of the Green launched the campus into the holiday season this Tuesday night. Musical performances included those by Amy Grant and Michael W. Smith, as is tradition, and joining them was the winner of season nine of NBC's The Voice, Jordan Smith. Alumni, students and guests were given free hot chocolate and encouraged to "ice skate" on the upper level of the Allen Arena parking garage. Photos by Ben Davis...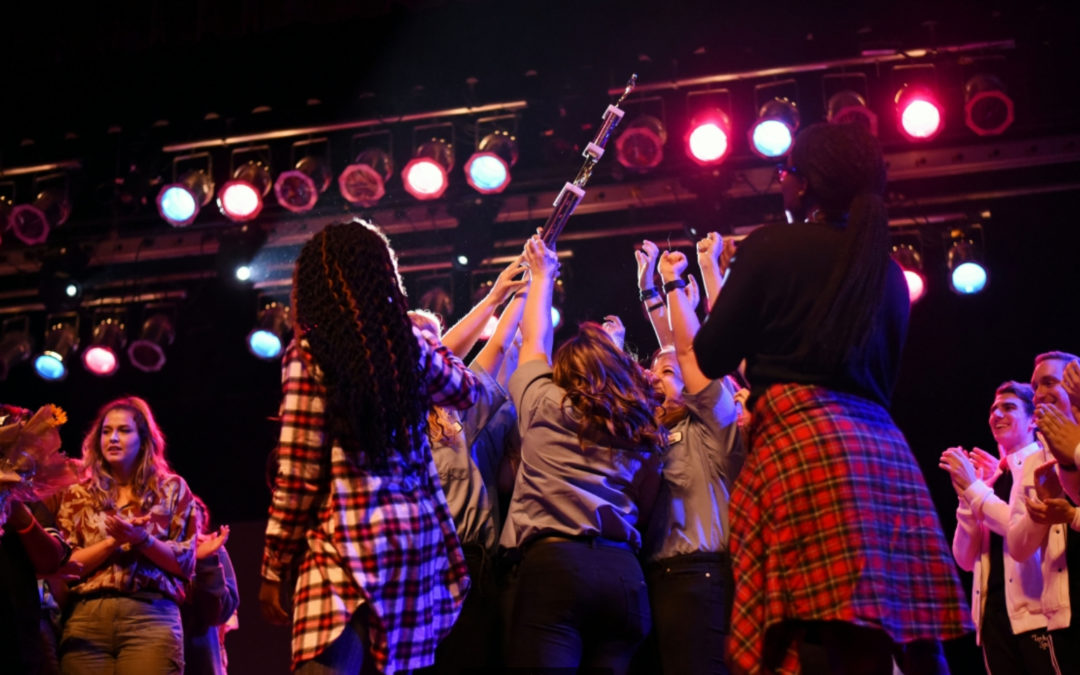 With a mechanics-inspired routine, women's social club Phi Sigma scored the top prize at the eighth annual Stompfest on Thursday night in Collins Alumni Auditorium. Men's social club Theta Psi received second place with its boy-band stomp, and women's social club Delta Omega took home third place as "DO Army." Morgan Ellison and Ciara McKinney co-directed Phi Sigma's show, and Katie Markham helped choreograph. Ellison said it's hard to describe how excited she was upon hearing Phi Sigma being called out as the victors. "The fact that we actually won this year and redeemed ourselves is really such an incredible feeling," Ellison said. "There are really no words to describe it. We've worked so hard for this." Photos by Sarah Johnson  ...