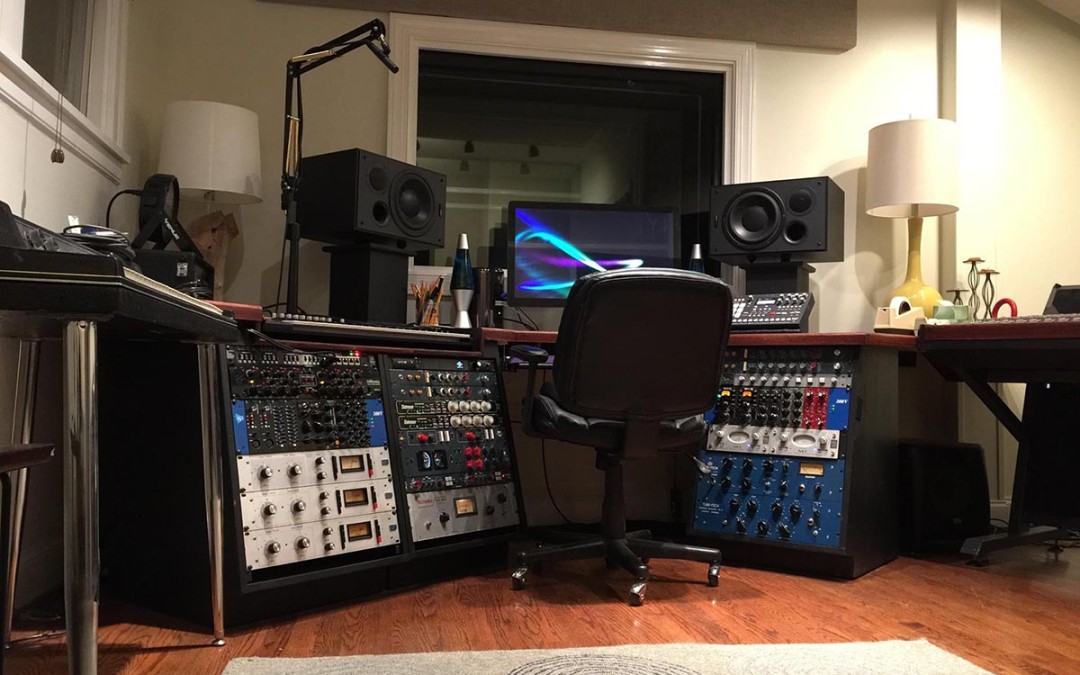 It all started with an idea – a dream to give students a place to further their musical education and talent, while growing as an artist and a person as well. Now, years later, Lipscomb students can do just that. With the newly renovated Music Row styled house sitting on the corner of Caldwell Lane and Granny White Pike, music students have a place to write, practice, perform, study and otherwise advance their skillset. "This is a place that creative people show up every day to do meaningful work in the business," artist-in-residence Charlie Peacock said. Peacock began his career in the music industry back in the '70s between the ages of 14 and 15 and has since produced hundreds of albums. Among several other credits, Peacock co-wrote the popular Christian hit "Dare You to Move" alongside Switchfoot, worked on the soundtrack for the Oscar-winning production Twelve Years a Slave, produced two albums for The Civil Wars' and continues to work in the industry today. "It's all I've ever done and all I've ever known," Peacock said. "A whole trajectory of things involving the music business, all of this experience was sort of brought together with my natural inclination to teach. "For 25 years, I've been speaking on university campuses all across America but being brought in for one day. I love students. I love to teach. It was just the right moment for this to happen. I'm just grateful that the dean and the administration thought it was the right time, too." In addition to Peacock, contemporary music students are under the direction of several other music faculty...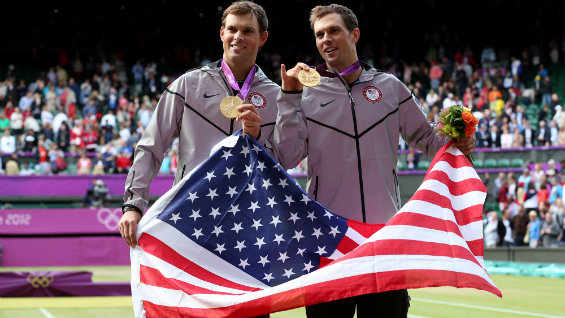 The United States Tennis Association (USTA) will bring the Nashville Tennis Classic to Allen Arena this Saturday, where a special tennis court will be placed on the basketball floor. John Isner and Sam Querrey will kick off the event at 3 p.m. with a singles match. Isner is currently ranked No. 12 in the world while Querrey has reached No. 17 during his career. Following that match, Isner and Querrey will team up to face the Bryan brothers for a doubles match. Mike and Bob Bryan are the most decorated doubles team in the world with a record sixteen Grand Slam titles. The event comes to Nashville as United States tennis prepares for the Summer Olympics in Rio and the Davis Cup, the top team tournament for men's international tennis. "USTA Tennessee is thrilled to support the Nashville Tennis Classic and honored to host members of the U.S. Davis Cup Team in our city," said Tracy Davies, Executive Director of USTA Tennessee. "Nashville is a vibrant tennis community and bringing role models of this caliber to Tennessee will have a tremendous impact on the future growth of our sport." With the U.S. tennis players coming into Nashville, Lipscomb men's tennis will be leaving the city. The Bisons travel to play Georgia State and Alabama over the weekend. While they won't be on campus, head coach Mario Hernandez said he is excited to have the event at Lipscomb. Hernandez said he hopes the event will help grow the sport and its popularity in the area and the school. "Having the best doubles team ever and the top American pro tennis players on...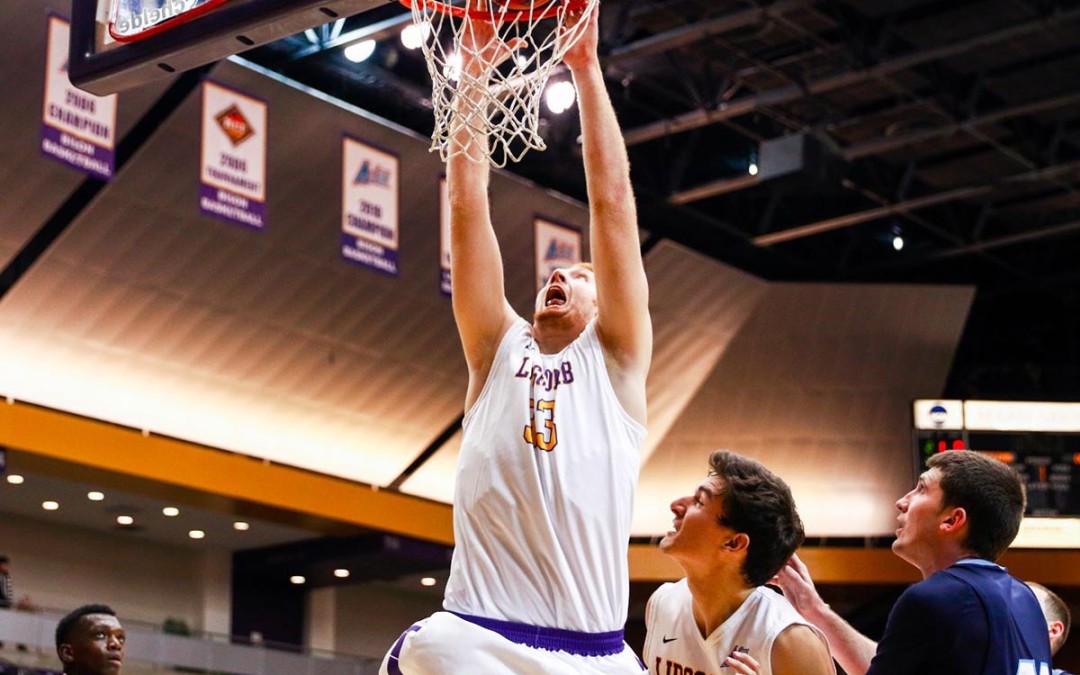 The Lipscomb men's basketball team fell 90-78 to NJIT Monday night in Allen Arena. NJIT pressed a hard defense and relied on sinking three-point shots. "The reason they were 16-of-29 is because we allowed them to get clean looks and they got in rhythm," head coach Casey Alexander said. The Highlanders caused the Bisons to reach a season high of 23 turnovers. Throughout the night, senior David Wishon scored a team high of 24 points. Joining Wishon in the double digits was junior J.C. Hampton with 18 points, sophomore George Brammeier with 12 points and sophomore Nathan Moran with 11 points. "NJIT took our three-point shooters away and they just let us throw it in there [down low]," Alexander said. "Thankfully, our guys had nice games." The Highlanders were led by Damon Lynn, who scored 26 points and added five assists. The Bisons' next game will be at 1 p.m. Saturday against USC Upstate. Photo courtesy of Lipscomb...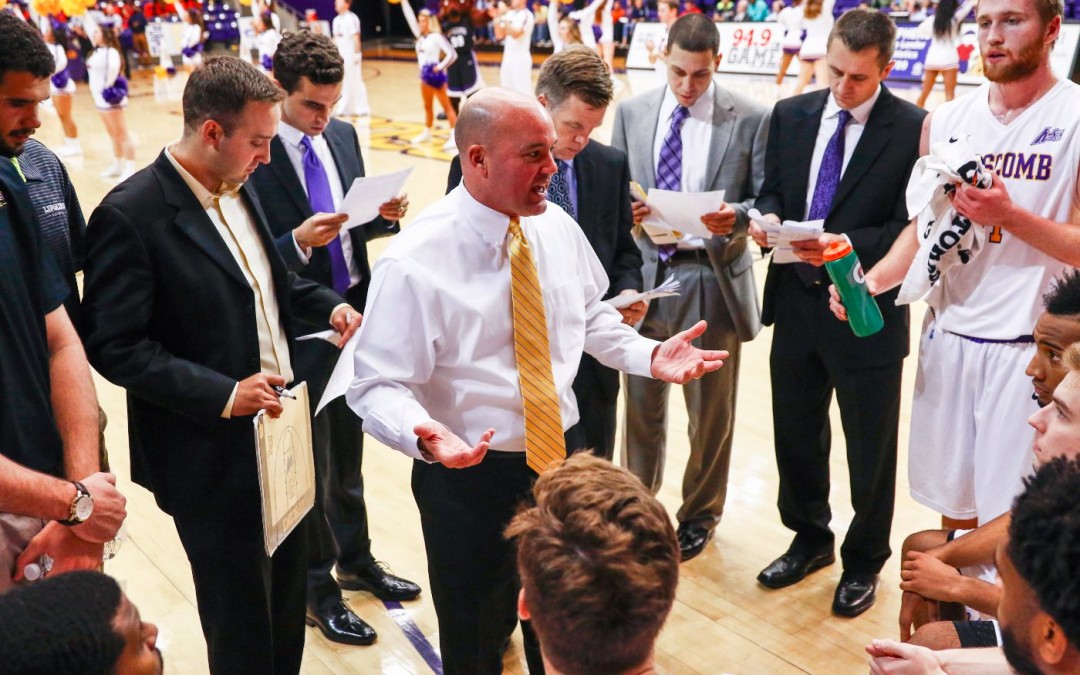 Sophomore Nathan Moran sent Saturday afternoon's men's basketball game into overtime with a 92-91 loss against USC Upstate. "Nathan is a really tough kid," head basketball coach Casey Alexander said. "You got to have a lot of positive memory to make shots like that. I will take him shooting free throws just as much as I will be confident with everyone else on our team." Allen Arena was not only filled with Bison fans but also Star Wars fans for the annual Adoption Rally and Star Wars Day. The contest also marked the 17th meeting between the two schools with each team having claimed eight wins in the series. Lipscomb was down 30-29 at halftime. The leading scorer for the Bisons was junior J.C. Hampton, leading the Bisons with 17 points. Upstate's leading scorer in the first half was Philip Whittington who scored 10 points. "He is a good player and he played with a lot of confidence," Alexander said. "I believe this was his career high in scoring. We have got to guard him better." Lipscomb did have a season-high in steals with 14, but it wasn't enough to stop USC Upstate. The Bisons will take on NJIT in Allen Arena at 6:30 p.m. Monday. "If we do not play better we will see the same result against NJIT that we experienced with Upstate tonight," Alexander said. "NJIT is a good team. We played with a lot of passion up there to get the win at their home court. Passion is the reason we won against NJIT. We did not have that passion in this game and it is the...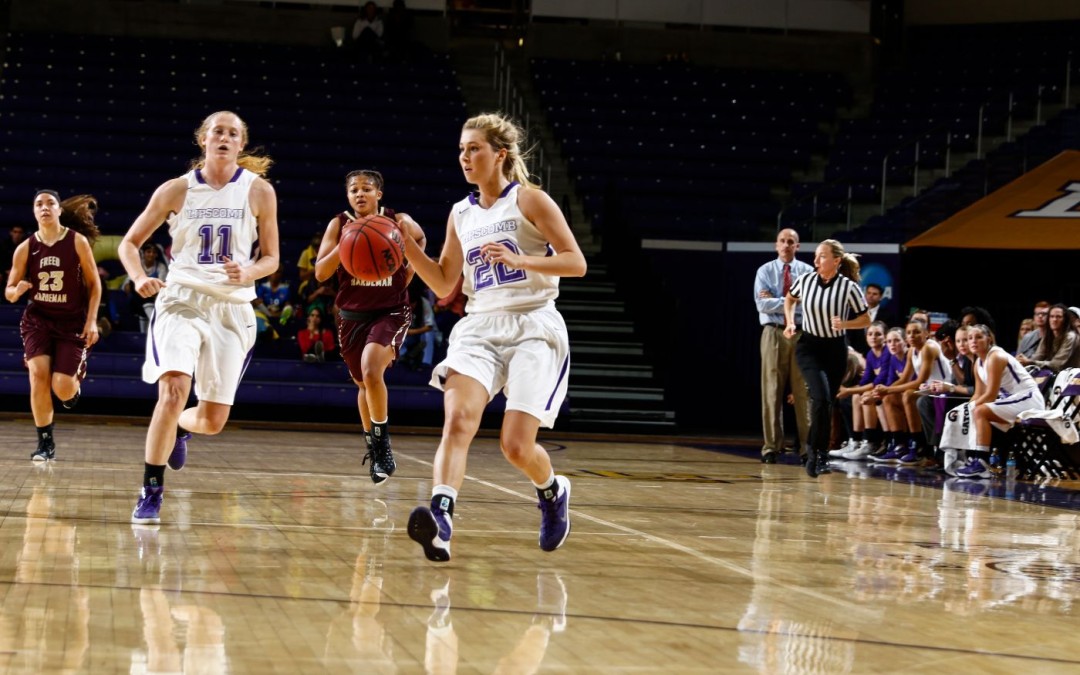 Lipscomb women's basketball team fell to USC Upstate 81-54 Saturday afternoon in Allen Arena as they participated in their sixth conference game of the season. The Lady Bisons brought back sophomore Loren Cagle after an injury. Cagle added 12 points, fives assists and two steals. This is the Purple and Gold's 15th consecutive loss of the season. Two other players scored in the double digits — junior Alex Banks with 10 points and sophomore Riley Northway with 10 points and a team-high of seven rebounds. Up next the Lady Bisons will play NJIT on Feb 4. at 6 p.m.. Photo courtesy of Lipscomb...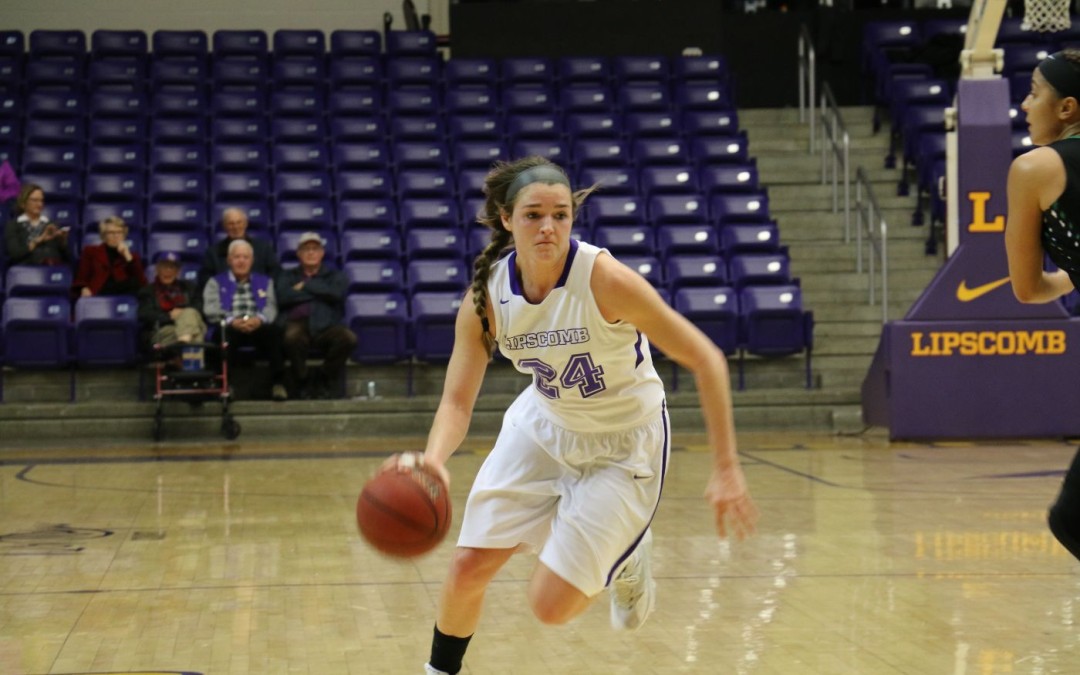 The Lipscomb women's basketball team lost 83-62 against the Stetson Hatters Monday night in Allen Arena. The Purple and Gold fell short and were unable to keep up momentum after a short lead in the first half. Although the Bisons came up short against the Hatters, head coach Greg Brown said he saw improvement since the last few games. "The intensity and execution was good, but closer to the end we got sloppy and they punished us for that," Brown said. "They are a good team so the margin of error is really slim." Freshman Morgan Turner set her career high of 13 points after getting more time on the court due to other team injuries. "After Christmas you hope to see the freshman become sophomores a little bit," Brown said. "She's [Turner] a talented player and we are excited to see her relaxing and be able to play like that." The Lady Bisons saw two other players score in the double digits when junior Alex Banks lead Lipscomb with 20 points and six rebounds alongside sophomore Amber Fuqua who scored 12 points and four rebounds. "Alex [Banks] played a solid game — she is physical and can shoot those three's for us," Brown said. "She is versatile enough that she can play on the perimeter and play inside and against some of our teams — it gives us a great match up." Although Lipscomb was without leading scorer and rebounder senior Ashley Southern and sophomore Loren Cagle, the Lady Bisons are using this time to improve in other aspects of the team until Southern and Cagle are able...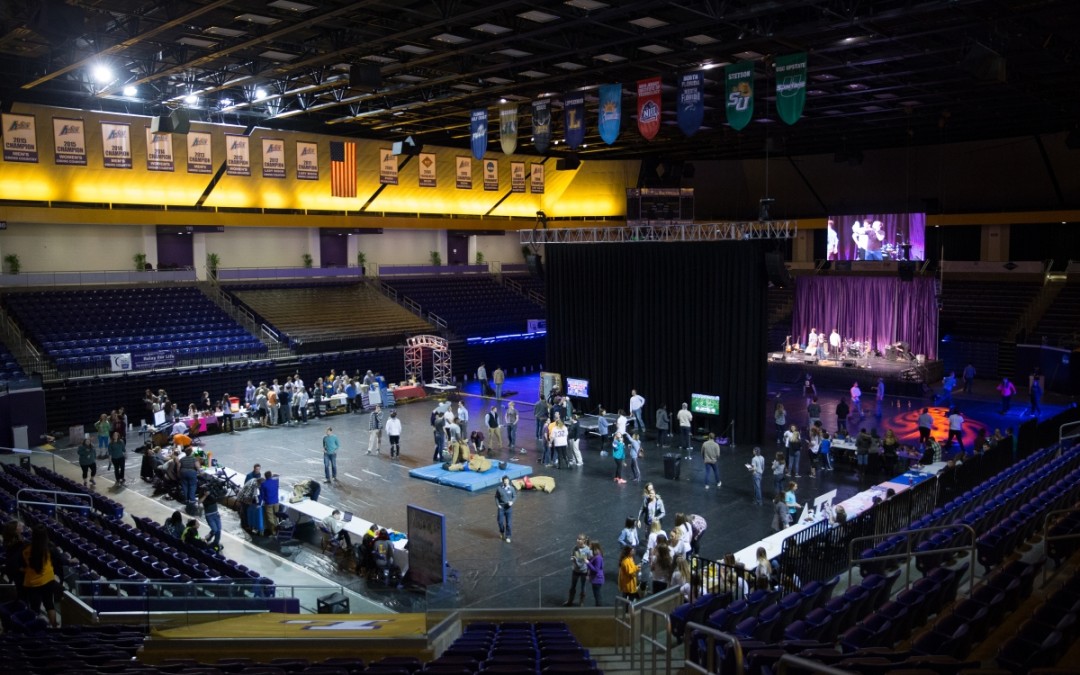 Participants joined together from Friday evening until early Saturday morning to fight cancer at Lipscomb's fourth annual Relay for Life event held in Allen Arena. Check back for more photos later Photos by Erin Turner and Ben Davis...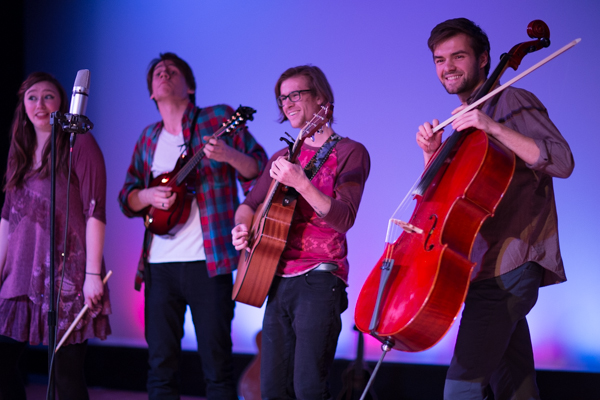 The audience bid farewell to the Arcadian Wild's Isaac Horn Tuesday night in Shamblin Theatre. But only for three months. The indie-folk group, composed of junior Sarah Wood, senior Everett Davis, sophomore Horn and Lipscomb graduate Lincoln Mick, put on their last show of the semester just a day before Horn will get on a plane to Vienna to study abroad. Also on the line-up for the evening was Brother Parker and Nordista Freeze. Photos by Erin...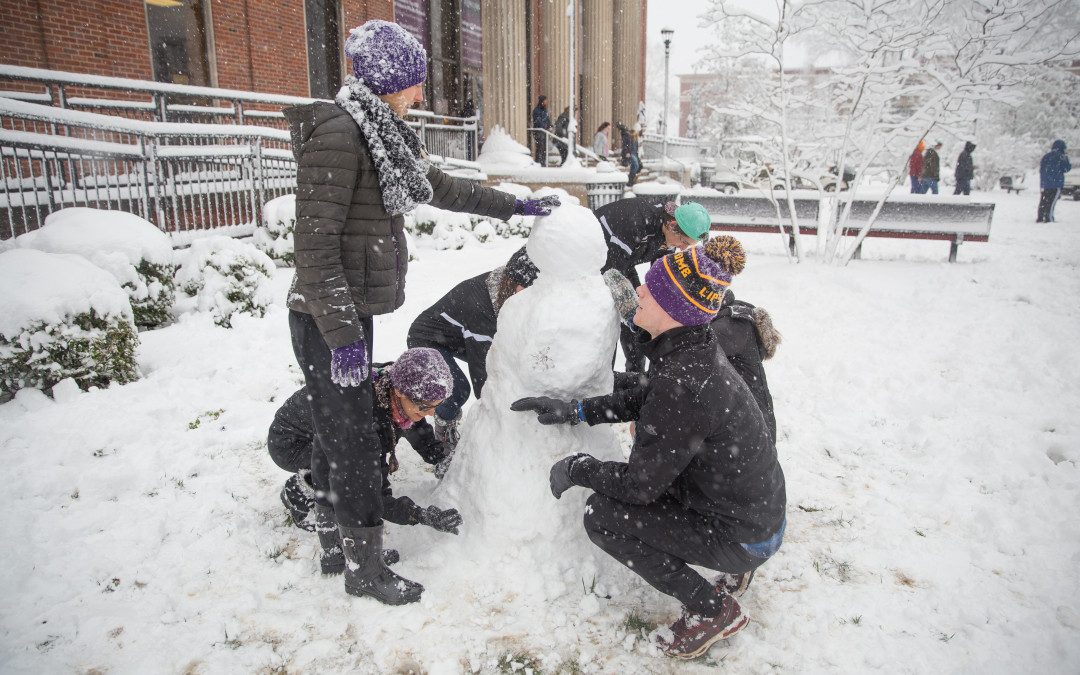 Heavy snow began falling Friday morning and is predicted to continue falling until 10 p.m.. Friday classes were canceled and students reacted quick to the snow, as many built snowmen and participated in snowball fights. Photos by Erin Turner, Becca Risley and Stephanie Schiraldi...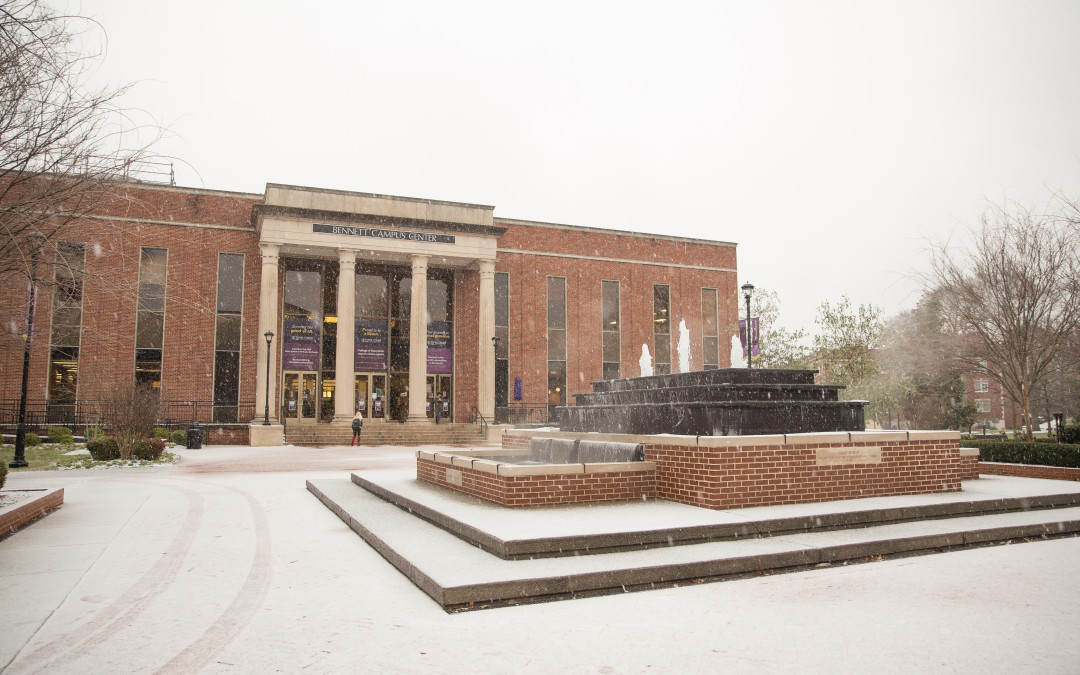 Predictions for snow came true in Nashville around 8 a.m. Wednesday morning. Lipscomb remains on a normal class schedule, with the Class Disruption Policy in effect. Photos by Erin Turner and Ben...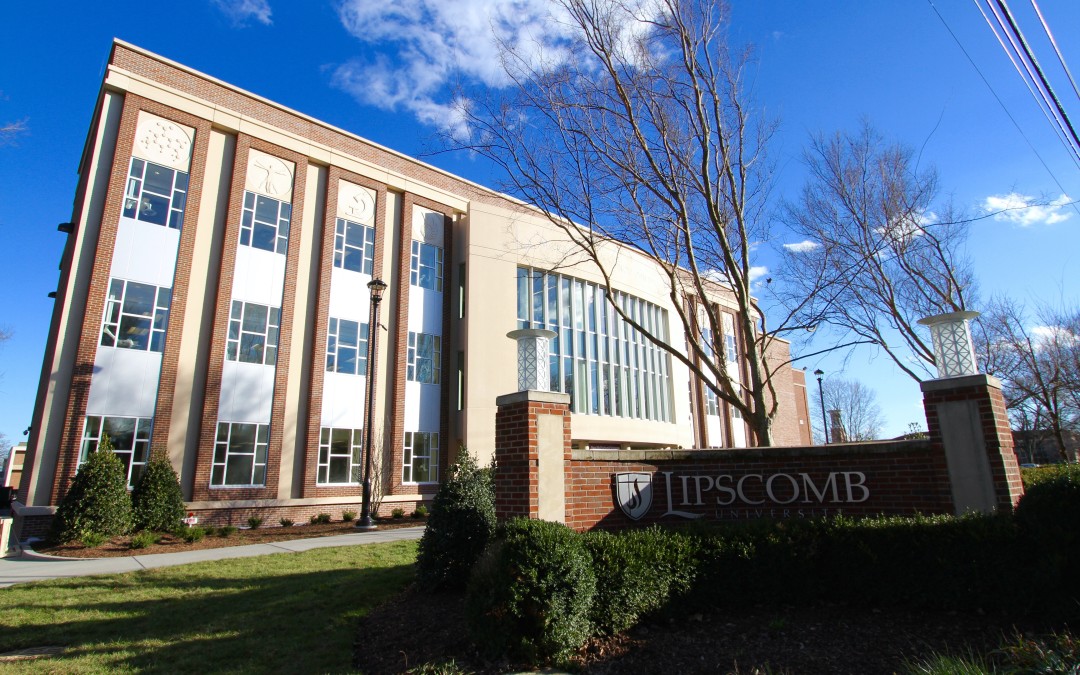 McFarland's 24.000-square-foot addition is complete just in time for the spring semester of 2016. The new addition includes six new laboratories for biochemistry, organic chemistry, microbiology and human anatomy and physiology. Photos by Ben Davis...