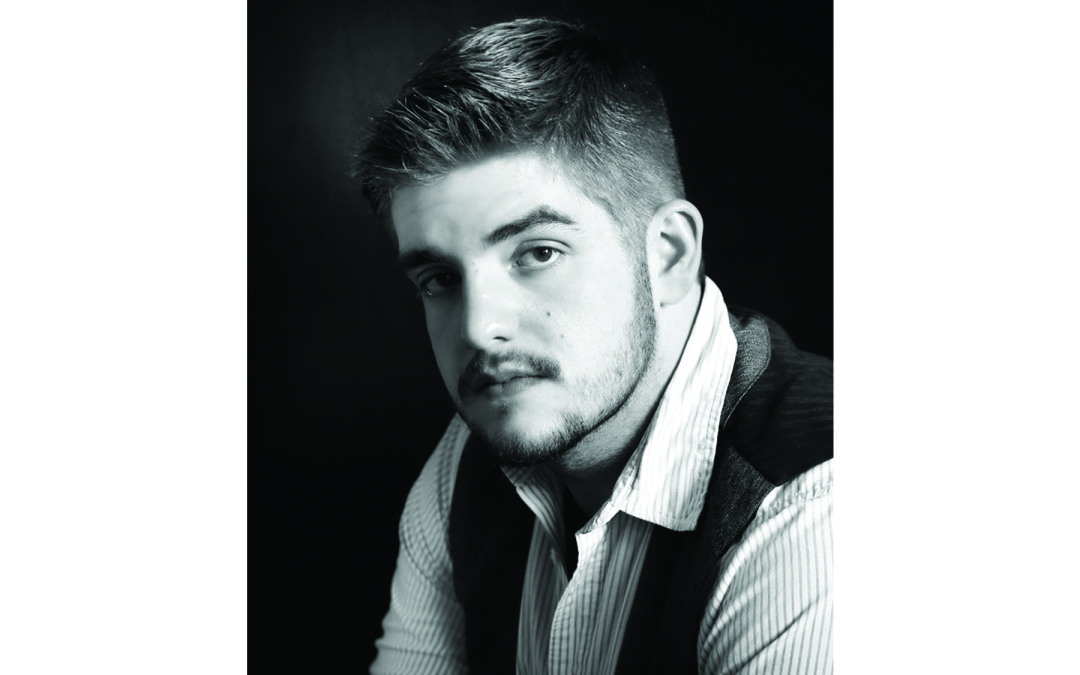 For senior Andrew Johnson theatre is more about connecting with others and expression of technique rather than just being in the spotlight. Johnson transferred from the University of Tennessee in Knoxville during the second semester of his freshman year and will graduate from Lipscomb this December with a BFA in Theatre Acting. Entering the Lipscomb Department of Theatre presented opportunities for him to cultivate his acting skills as well as make many connections. "Considering I brought nothing to the table to start, being surrounded by a lot of really, really good contacts has been good for me," Johnson said. "Just getting to do shows has been huge, including the push to go do stuff outside of the department." One of those contacts is Steve Feldman, who worked on Sesame Street for several years. Several other contacts are fellow students, whom Johnson has spent countless afternoons with, hanging out in the University Theatre on campus, working on shows or performing with the group "Self-IMPROVment." Johnson became president of the improv troupe in May 2015 after the former president, Austin Hunt, graduated. Johnson has been a part of the group for about a year and believes it to be a "stress reliever." Junior Nelson Tilley, a member of Self-IMPROVment, said he believes Johnson to be a good leader. "Andrew is a wonderful person to work with," Tilley said. "He really emphasizes 'Hey we're a group; we're a team.'" Johnson has also performed in several plays, both in the department and with Nashville theaters. Most recently, he portrayed a "tragedian" for the Nashville Repertory Theatre's Rosencrantz and Guildenstern are Dead. The show proved to be difficult with his schedule and...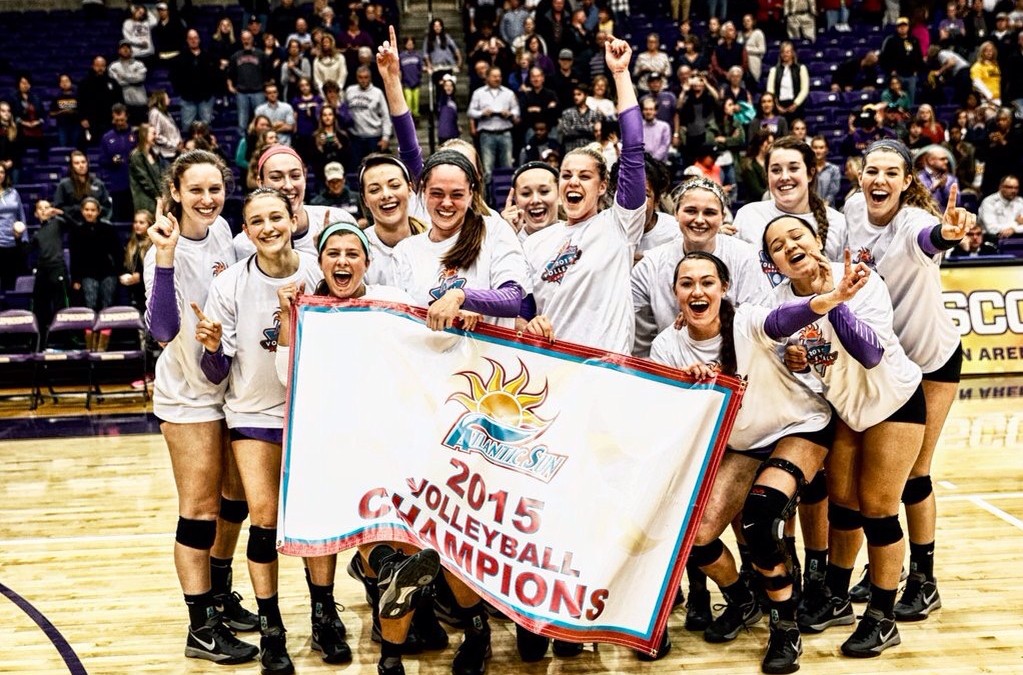 Lipscomb volleyball defeated the Kennesaw State Owls 3-0 to cap off the season with the Atlantic Sun Tournament Championship title Saturday afternoon in Allen Arena. Lipscomb captured its fifth title in program history with this win. Head volleyball coach Brandon Rosenthal talked about what made this win so meaningful. "We waited four years to capture this title," Rosenthal said. "We went through a run where we were getting them every year. You work hard to make moments like this possible. To be able to exhale from the pressure is awesome." Lipscomb took the first set 25-21. The first set was back and forth and included seven tie scores until Lipscomb pulled away late. The Bisons took the second set 25-16. Kennesaw State had eight errors in the second set, which contributed to Lipscomb's success. Lipscomb took the last set 25-14. Kennesaw fought hard, but they had too much to overcome in this set. Kennesaw was the only team that defeated Lipscomb in the regular season. Rosenthal said the team worked up to a different result in this matchup. "We were able to finish sets," he said. "We were more dialed into the match." This win makes two years in a row that Lipscomb won the Atlantic Sun Tournament and clinched a spot in the NCAA tournament. "I think this speaks to our expectations," Rosenthal said. "People, when they commit to this program, know that this is something we expect every year. The hard part about doing this every year is doing the work that is required to meet these goals." Lipscomb will wait for the NCAA selection show to...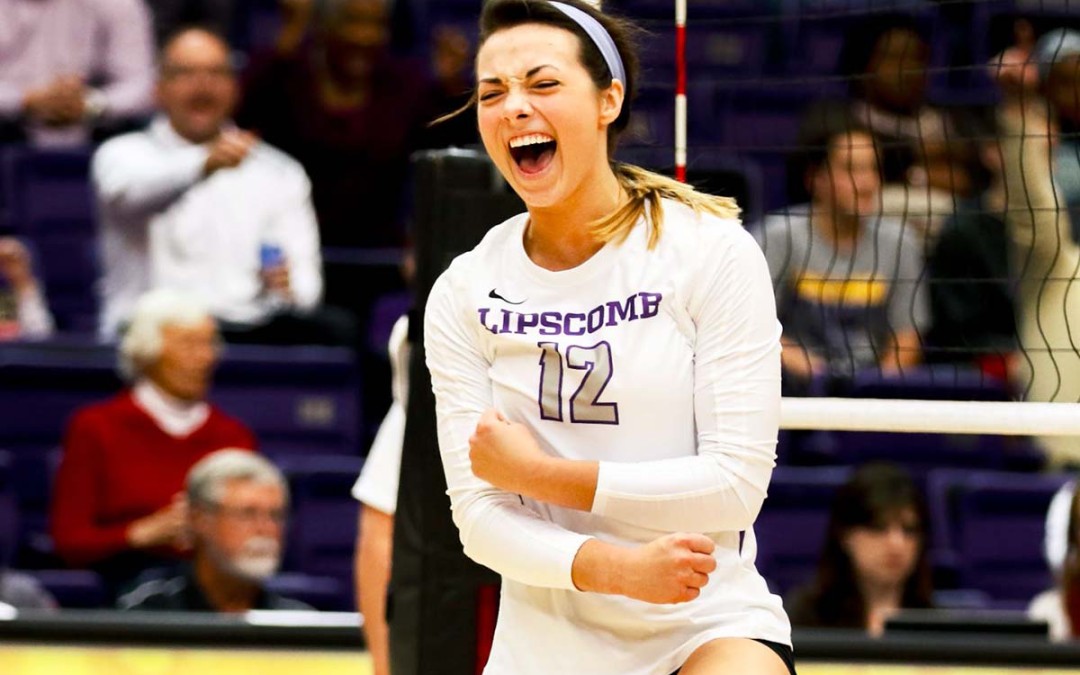 The Lipscomb women's volleyball team defeated Jacksonville University in the semi-finals of the 2015 Atlantic Sun Conference Championships Friday evening in Allen Arena. The team will host the tournament this year and have dominated the conference all season with only one loss in conference play, earning them the number one seed in the tournament. Lipscomb dropped the first set 25-23 but came back to win set two 25-22, set three 25-15 and set four 25-21. "We knew we had to dial in a bit more and take away the errors from our side," junior Kayla Ostrom said. "It was mostly errors that lost us the first set." Right side senior Brittnay Estes, who won the A-Sun Played of the Year award, finished the match with 17 kills. Estes also ranks fourth in total kills for the season. Senior Molly Spitznagle ranked first in hitting percentage and blocks, while Ostrom ranked first in assists. Freshman Carlyle Nusbaum finished the season ranked second in kills-per-set. "There is a lot of pressure being the number one seed because we have lost the last three years," Ostrom said. "But at the same time we need to do what we do best and stay confident." The Lipscomb volleyball team will play for its fifth Atlantic Sun Championship title Saturday against either Kennesaw State or Florida Gulf Coast at 3 p.m. in Allen Arena. "We are prepared for this and have been training hard all season," Nusbaum said. "We are all excited, but at the same time focused. We want to win this. This is our time and we are ready to take back the title." Photo courtesy of Lipscomb...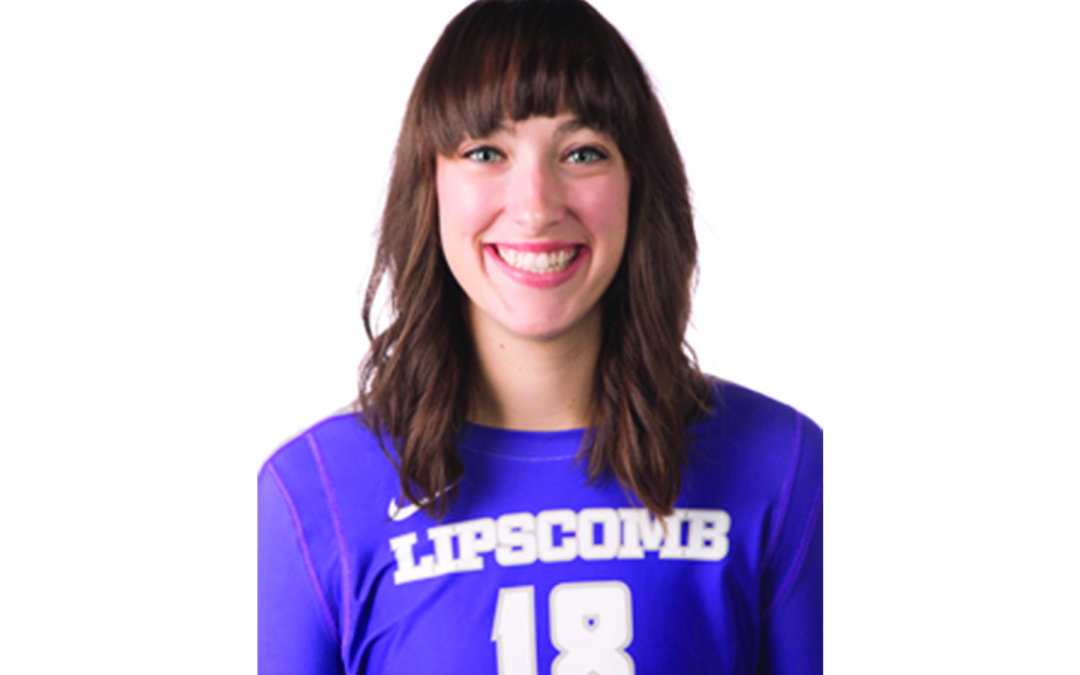 It is all about the team and loyalty for Katie Bradley. The junior volleyball player from Louisville, Kentucky learned a first-hand lesson about loyalty and commitment when Lipscomb volleyball coach Brandon Rosenthal retained interest in getting her on-court for the Lady Bisons–despite a torn ACL when she was in high school. Bradley started playing travel volleyball when she was 13 and quickly grew in her love for the sport. She continued to play at Sacred Heart Academy and made the varsity team her sophomore year. Rosenthal started recruiting Bradley during her sophomore and junior years of high school because of her playing skills. Even after suffering from a torn ACL during her junior year, Rosenthal said he still wanted her on his Division One college team. "It really hit home for me that he said nothing changes on our part," Bradley said. "By then he had already offered me a full-ride scholarship to play. He said he still wanted me at Lipscomb, so a couple months later I committed here." Despite multiple injuries, Bradley is a huge supporter of her teammates on and off the court. She said she is making the best of her minimal playing time and believes the team is having a great season. "The team is doing really great," she said. "My playing time is very limited, but when I get in I just have to make the best of it. Whatever is best for the team is fine with me and as long as we keep winning, I will support my teammates." Off the court, Bradley wants to be a teacher and is studying elementary education....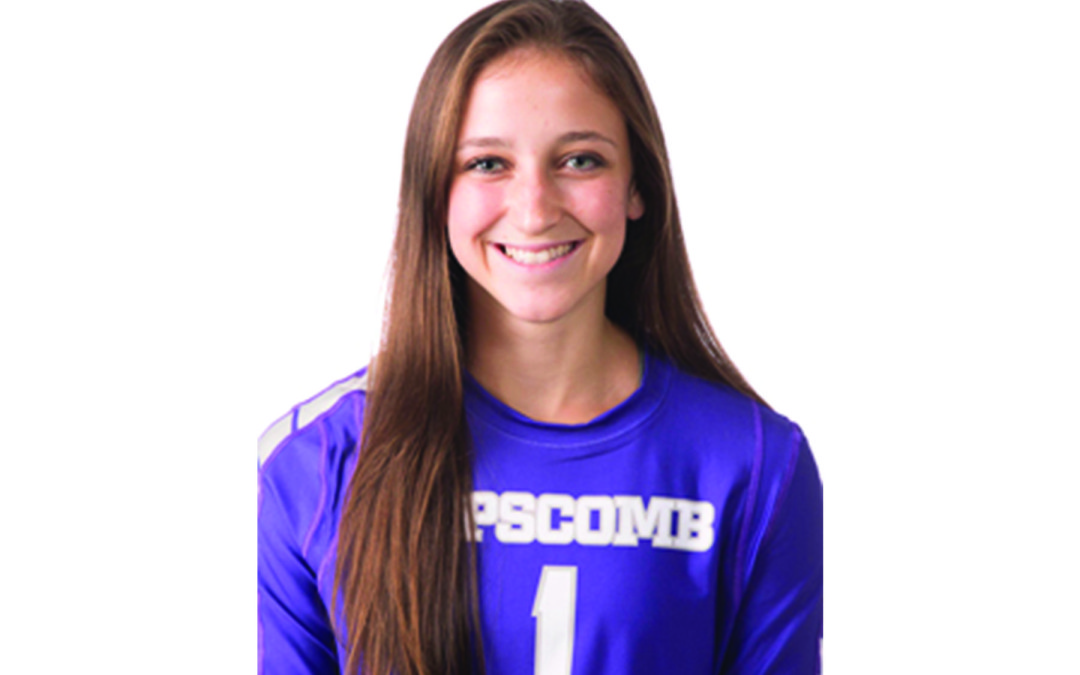 Story by Clarissa Young It took a leap of faith, literally, to get volleyball team setter Kayla Ostrom to turn her back on a Big 10 offer and come to Lipscomb. After playing softball and volleyball simultaneously from fourth-grade into her high school years, Ostrom decided  to settle in on volleyball after she fell in love with the setter position. The Indiana native decided she wanted to continue her career in college and at first signed with Purdue University, one of the big schools in her home state. But that's when she learned about Lipscomb University and the volleyball team's need for a solid setter. "I was committed (to Purdue) up until halfway through my senior year when I decided to take a leap of faith," Ostrom said. "So I recommitted and it turned out Lipscomb — their setter had left and needed to fill their position." Kayla, a junior at studying food systems management said she plans to let her faith guide her after graduation, when she said she wants to work on an MBA in non-profit and ministry work. And she knows her decision to come to Lipscomb was the right one as she plans for her future. "God opened the door for me to come here and it couldn't have been better," she said. Photo courtesy of Lipscomb...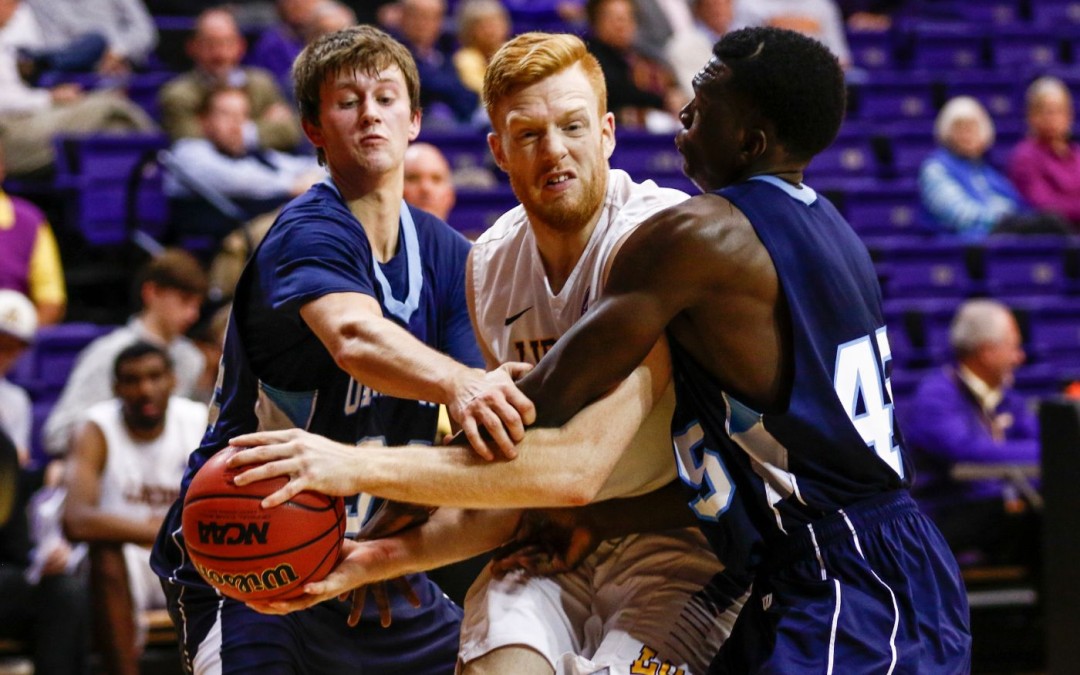 The Lipscomb men's basketball team defeated Oakland City with a 96-69 win Tuesday night during their home opener in Allen Arena. In the first half, the Bisons scored 51 points against Oakland City. The men shot 54.1 percent from the floor overall and 50 percent from beyond the arch. Junior J.C. Hampton led the Bisons for the second straight game with 21 points. "He is playing with a lot of confidence," head basketball coach Casey Alexander said. "He had a great trip on the west coast and he just carried it out today and really led us as a team against Oakland City." Freshman Eli Pepper, the reigning A-Sun Newcomer of the Week, scored 12 points and was the second leading scorer for the Bisons. "He has been a significant contributor in all four games we have played," Alexander said. "It is great to see out of the freshman. Sometimes it does not come that easily, but he has been really solid for us so far." Oakland City was led by Jonathan Sulak who had 27 points. "He was the best player on the floor," Alexander said. "We had a hard time guarding him." Lipscomb is in a stretch that includes seven games in 10 days. This weekend the Bisons will take on three teams in the Men against Breast Cancer Classic in Oxford, Ohio. The other teams playing in the Classic besides Lipscomb are Miami (Ohio), Florida Atlantic and Northeastern. "This tournament is going to be a tough challenge and is very similar to what we played at Santa Clara," Alexander said. "Three mid-major teams that are going to show...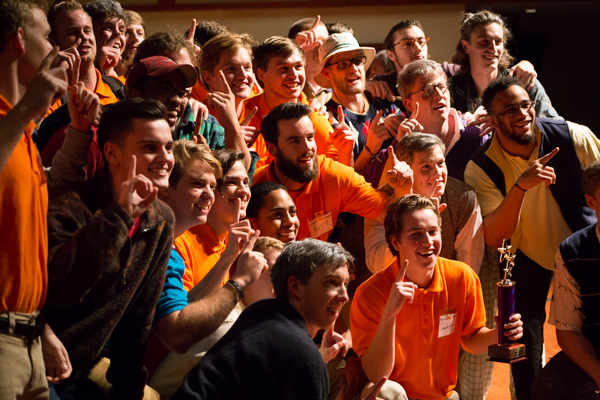 With a routine inspired by a retirement center, male social club Sigma Iota Delta (SID) took home first place at the sixth annual StompFest, presented by Kappa Iota Theta Tuesday evening in Collins Auditorium. Hosted by comedian DJ Pryor, the theme of StompFest was "The Next Level" and many teams choreographed the dances to bring their team's routine to the next level as well. Photos by Becca Risley « ‹ 1 of 2 ›...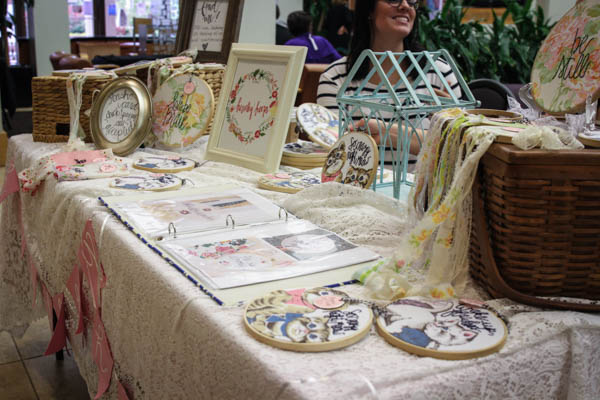 Lipscomb's Business Market featured student and local entrepreneurs, makers and artists Tuesday in the student center. Photos by Ben Davis ...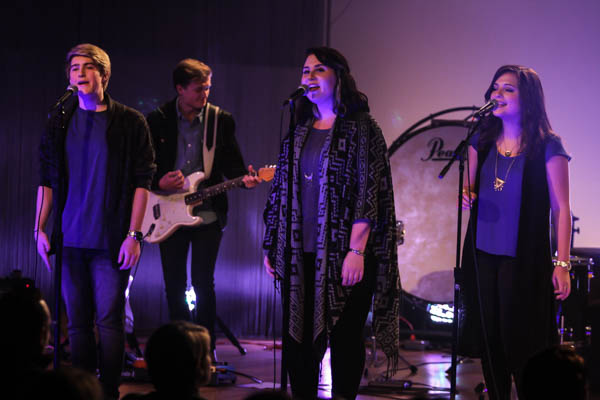 Lipscomb College of Arts and Entertainment hosted its inaugural concert for the new Contemporary Music program featuring original compositions and cover songs from students and guest artist singer-songwriter Scott Mulvahill. The concert included ten separate ensemble combinations of students performing the popular songs of All Sons & Daughters, alt-J, Avicii, The Beatles, Ellie Goulding, Tobias Jesso Jr. and more. Photo gallery by Ben Davis « ‹ 1 of 2 › »...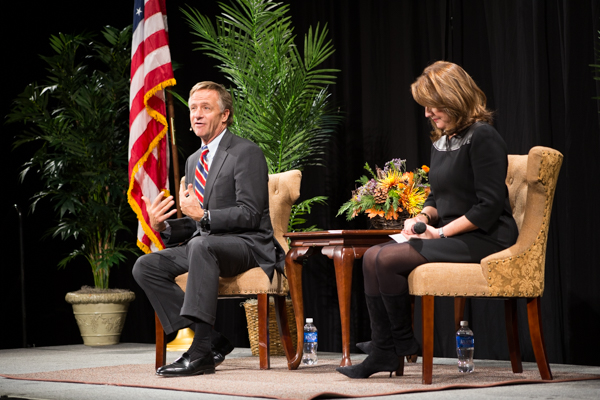 Gov. Bill Haslam and First Lady of Tennessee Crissy Haslam shared their testimonies with the Lipscomb community at The Gathering in Allen Arena Tuesday morning. Photos by Erin Turner...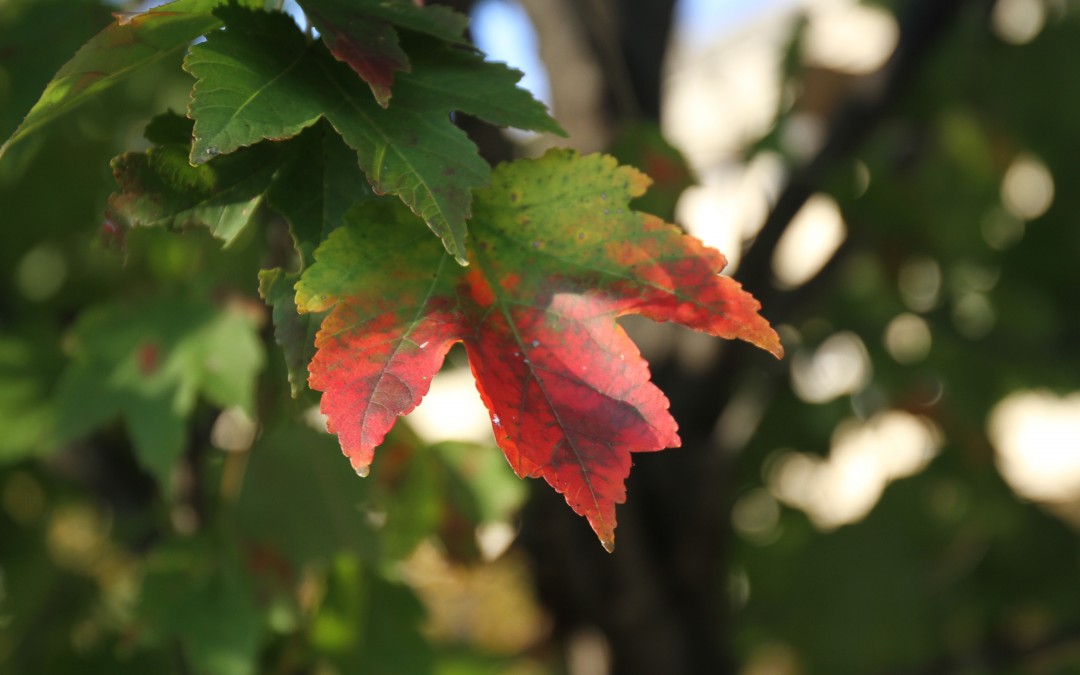 The colors of autumn painted the trees of Lipscomb's campus and October was filled with many golden fall scenes. Photos by Ben Davis...