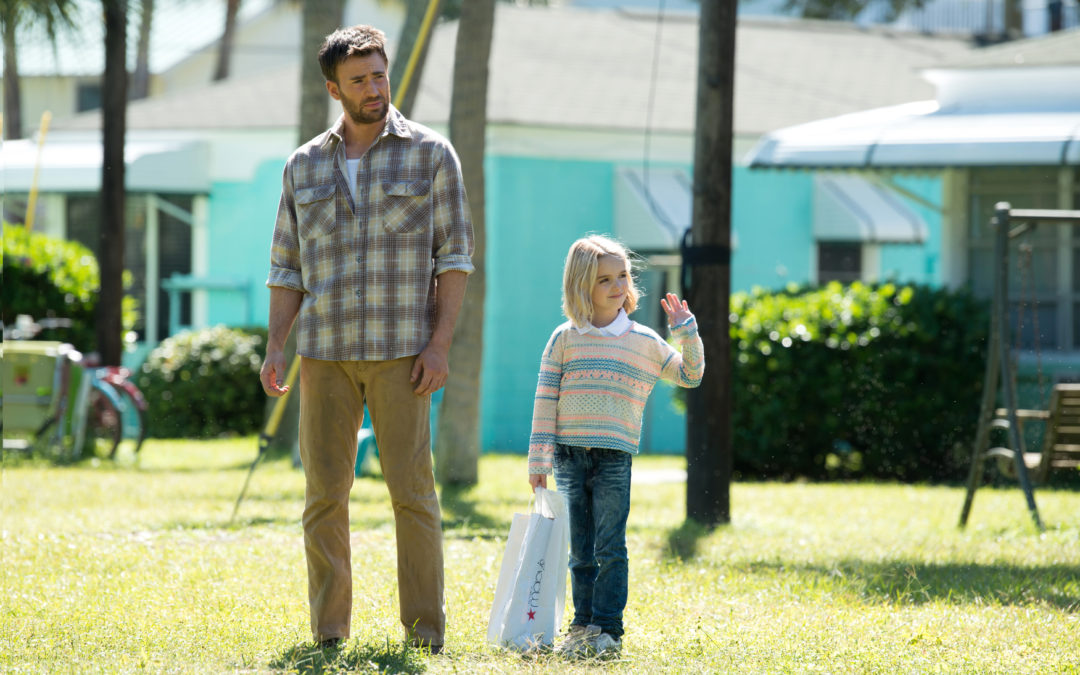 A big-name cast leads the way in Gifted, a melodrama with a thought-provoking tone. McKenna Grace (Designated Survivor, Once Upon A Time) plays Mary Adler and carries the film on her own. The pint-sized actress is similar to the Fanning girls, Dakota and Elle, in her "giftedness" on the screen at such a young age. She stars in the film as the protagonist who has an exceptional talent in mathematics. Chris Evans (The Avengers, The Nanny Diaries) is Mary's single Uncle Frank, who struggles with how to deal with his niece's profound gift. Frank had been homeschooling Mary, but enrolls her in the local public elementary school to start first grade. Due partially to the environment she was raised in, Mary has a strong attachment to her uncle and begs him not to make her go, but Frank tells Mary that he's taught her "all he knows." Despite her academic talent, Frank doesn't plan on enrolling her in sort of special program to strengthen this talent. Begrudgingly, Mary attends school, and her teacher immediately recognizes her mathematical ability. Frank's British mother, who has been absent all of Mary's life, is contacted concerning Frank's insistence on not enrolling Mary in a gifted program at a different school to hone her ability. This escalates into a custody battle between Frank and his mother, played by Lindsay Duncan (About Time, Birdman), which is what the remainder of the film centers on. This conflict overtakes the plot just a little too much, rather than focusing on Mary's gift, which is the most engrossing and engaging part of the film. Gifted's best quality is...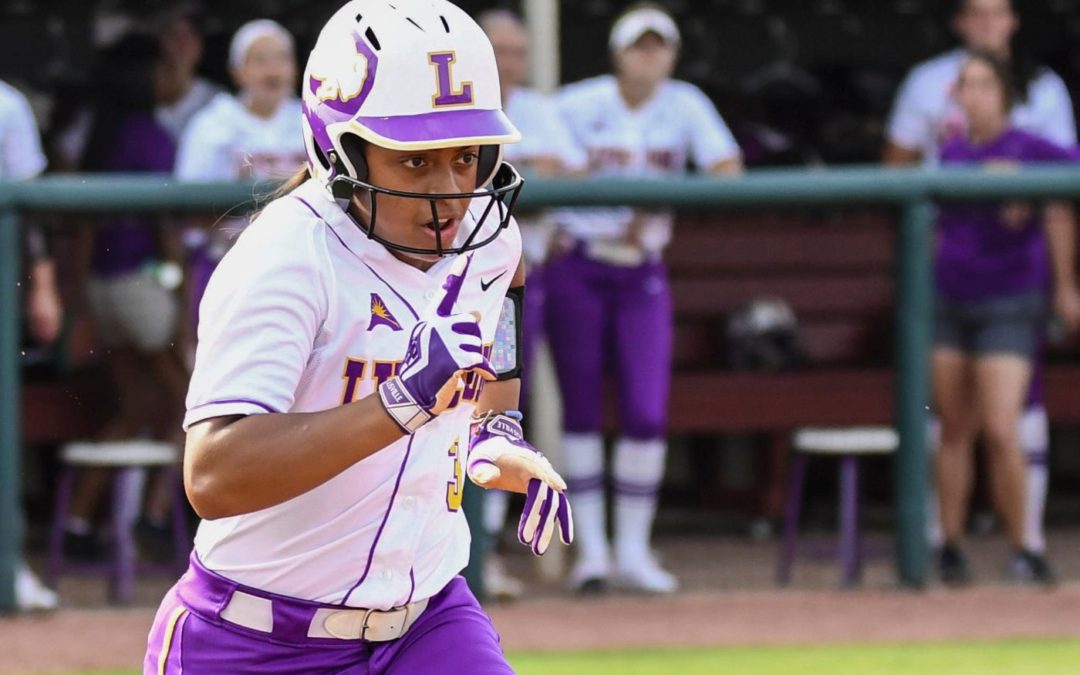 A rain delay in the second inning didn't stop the Lipscomb Lady Bisons from run-ruling the Chattanooga Mocs 12-0 in five innings on Thursday night at Draper Diamond at Smith Stadium. Coming off a 4-1 win Tuesday night at Louisville, Lipscomb (33-13) pulled a massive nine-run second inning to go up 11-0 over the Mocs (12-32) early in the game. "I loved how we scored right off the bat," head coach Kristin Ryman said. "Chloe [Yeager] gets a really clutch two RBI single right there in the first inning to get us on the board and jump-start us, and then in the second inning we just really took off. After that, we just relied on our defense." Senior veteran pitcher McCarley Thomas pitched the entire game, only allowing two hits, while Chattanooga threw two freshmen — Celie Hudson and Alex Connell, who let up four hits a piece against the Lady Bisons. "I feel pretty good about it," Thomas said. "I think I have the opportunity to be sharper and to get ahead more on my batters, and that's going to help me out a lot. It's a team sport, and my teammates had my back, so it was a good outing." In the first inning, junior Caitlin Plocheck knocked a double to centerfield for the Lady Bisons' first hit. Then with two outs and bases loaded, freshman Chloe Yeager came up to bat, drilling a single up the middle to bring in the first two runs of the game. After a quick rain delay, sophomore Destinee Brewer knocked a single and stole third before senior Kasey Gibson hit a...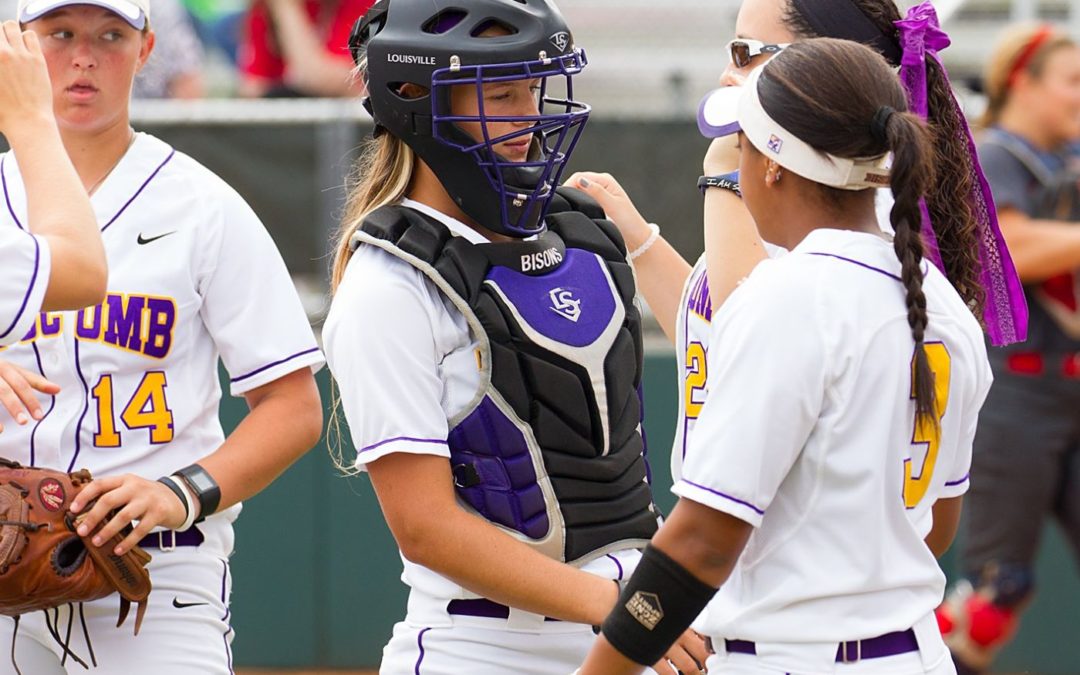 The Lady Bisons won their second straight conference series this weekend against North Florida. Lipscomb won the first game of the double header 8-1, then lost the middle game 5-0, before winning the series finale 2-1 on Saturday. The first game of the series started out much slower than the score might indicate. After the top of the 4th inning the score was still 0-0. Then in the bottom of the 4th freshman infielder Chloe Yeager got the scoring started by hitting a two-run home run just over the left field wall. That wasn't the only long ball hit in the inning as junior infielder Caitlin Plocheck knocked a three-run home run just a few batters later. "We were doing some decent things early in game one, but we hadn't quite figured it out yet," Lipscomb coach Kristin Ryman said. "Chloe hits the home run that just jump-started everything. Our confidence really began flowing after that." Unfortunately for the Lady Bisons they were unable to carry their success over to game two of the series as they were shutout by the Ospreys 5-0. North Florida jumped out and scored four runs in the first inning after just the first seven hitters. After the first inning senior pitcher McCarley Thomas settled down and allowed just one run over the next six innings, but, with no help from the offense, the damage was already done. "We have talked to everybody on the team about mentally being able to rebound," coach Ryman said after the game. "We don't have time to pout or sulk about how performances went in these games. We...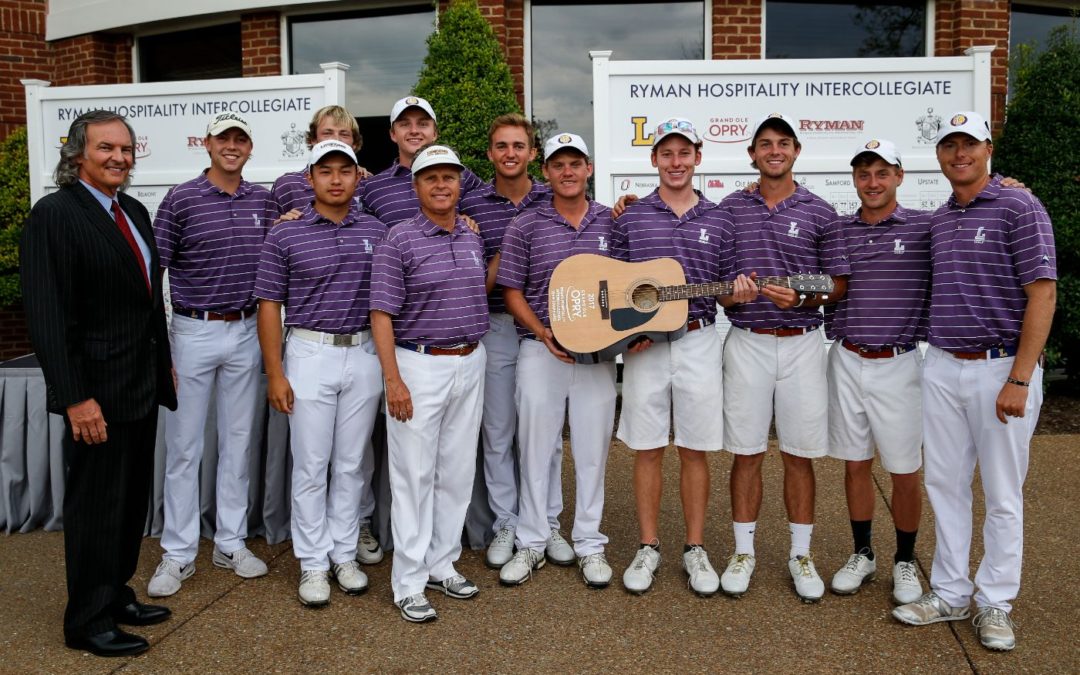 The first ever Ryman Hospitality Intercollegiate became a battle of two strong teams, but the Bisons used a strong finish to come out on top. The Lipscomb Men's Golf team trailed Ole Miss by three shots with four holes to play but managed to make five late birdies to earn the victory. "Mental fortitude, that's what's great about this team," Coach Will Brewer said after the tournament. "They are all passionate about competing. Ole Miss is a great team and their 1-2 punch is strong, but we put ourselves in a good position and finished really strong." Blustery and firm conditions made the golf course very difficult and caused scores to be higher than anticipated. Swirling winds and lightning fast greens kept the players guessing for most of the tournament. "We played out here a couple weeks ago when it was soft and slow, so it surprised us to have to compete in much different conditions," Brewer said. "Some of our guys weren't happy about the scores they shot, but overall they handled the difficult conditions very well." Dawson Armstrong and Stoney Crouch led the Bisons in the final round. Armstrong shot a solid round of 69 to grab second place in the tournament at 1-under part (72-71-69.) Meanwhile Crouch birdied three of his final five holes to shoot a 3-under 68 and finished the event at 1-over par (73-73-71.) Both Mikey Feher and Eric Ansett carded rounds of 74 in the final round. Ansett finished the event alone in fifth place at 3-over par (69-73-74), with Feher finishing one stroke behind in a tie for sixth at 4-over...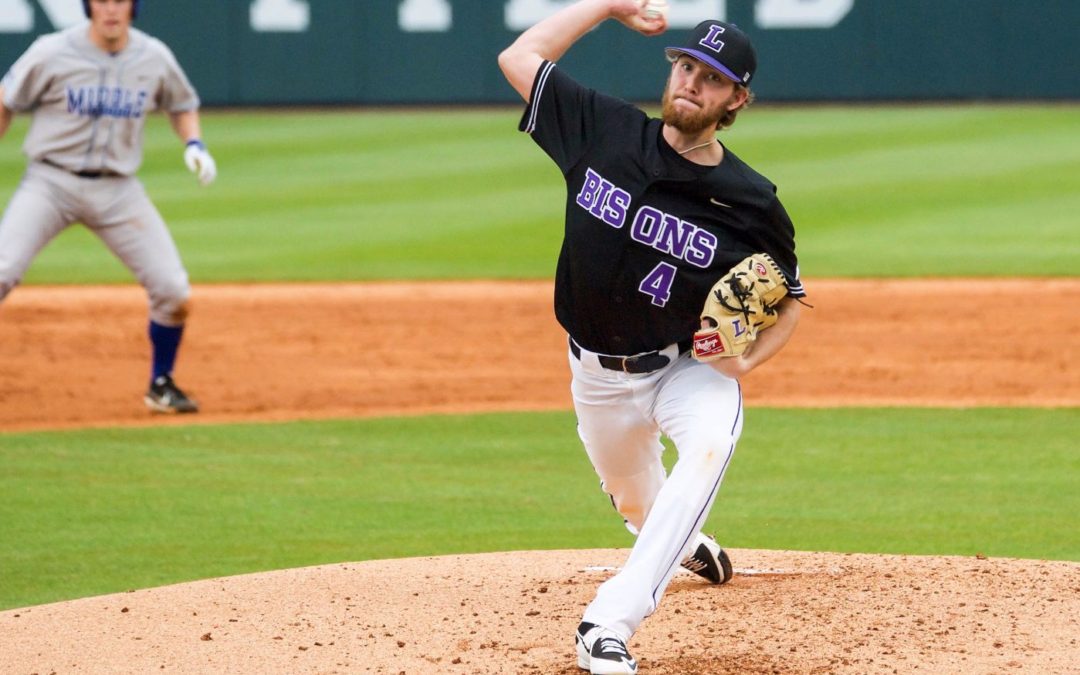 Lipscomb had its first home-conference weekend against North Florida, but Lipscomb's bats didn't get started until Sunday afternoon. In the first game of the series on Friday nothing seemed to be going Lipscomb's way. The Bisons fell behind in the top first and were never able to battle back. Starting pitcher Brady Puckett had an unusually rough game. He allowed five runs through seven innings, and eventually Lipscomb went on to lose Friday's contest 11-1. "This is not the way you want to start off any series," Jeff Forehand, Lipscomb baseball head coach said. "We got off to a rough start and just couldn't turn it around." This game started much different for Lipscomb as they jumped out to a 4-1 lead by the end of the 3rd inning, but it wouldn't last. UNF battled back and it was capped off by a 3-run 7th inning. "This was a tough loss, because we were leading for most of the game, and even after they came back and tied it we were still looking good," Forehand said. "But it didn't go our way. We were a hit or two away from it being a different story. This was just one of those games where they played better than we did." UNF finished game two with double-digit hits for the third straight game. They went on to win game two, 7-5. The Bisons turned to junior pitcher Dayton Tripp to avoid a sweep by the Ospreys. Tripp was coming off a poor performance in his last start as he gave up seven runs in just .1 innings against USC Upstate last weekend. Tripp bounced back...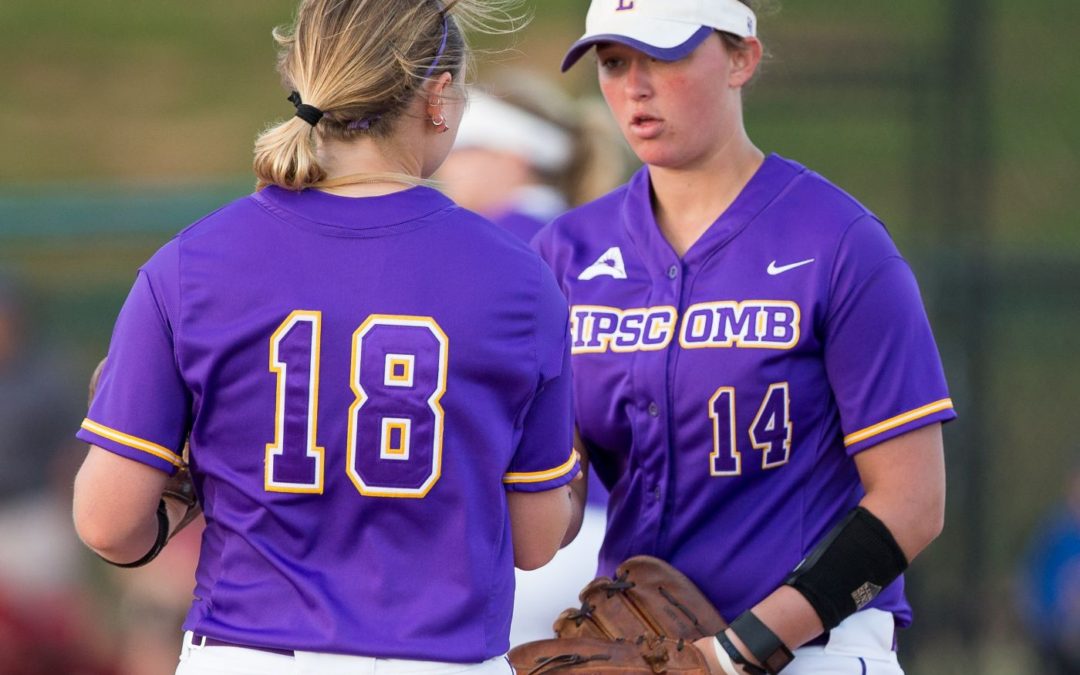 The Lipscomb Lady Bisons (27-11) hosted their first ASUN conference series at home this weekend against The Stetson Hatters (23-9), garnering 14 hits in the final match. Lipscomb played two road series against ASUN conference opponents (USC Upstate, Jacksonville) on the road this season, going 3-3. Sophomore third baseman Sarah Higgins was red hot the past two games getting six hits in her last seven at bats with one homer, 4 RBI's and two runs scored. "Sarah has had so many quality at bats lately," Lipscomb coach Kristin Ryman said. "She's gotten solid barrel to the ball. I felt like she was getting solid barrel to the ball in the games before this weekend — she just couldn't catch a break, so its good to finally see her get some breaks and hit those holes." The Lady Bison's weekend got off to a rough start as they were shut out in a 2-0 extra-inning loss to Stetson in the first game of the series. Lipscomb had been shut out in the previous two games leading up to this game. Before last week, Lipscomb hadn't been shutout all season in 36 games. Despite the team's offensive struggles, it didn't stop sophomore pitcher Mandy Jordan from having a stellar performance, pitching all eight innings and only giving up one earned run and striking out 11. In the second game of Saturday's double header, the Lady Bison's were able to break the 22-inning shutout streak when Higgins hit a two-run homer. Lipscomb scored three more runs in the game off nine hits, going on to win 5-3. In the series finale Sunday morning,...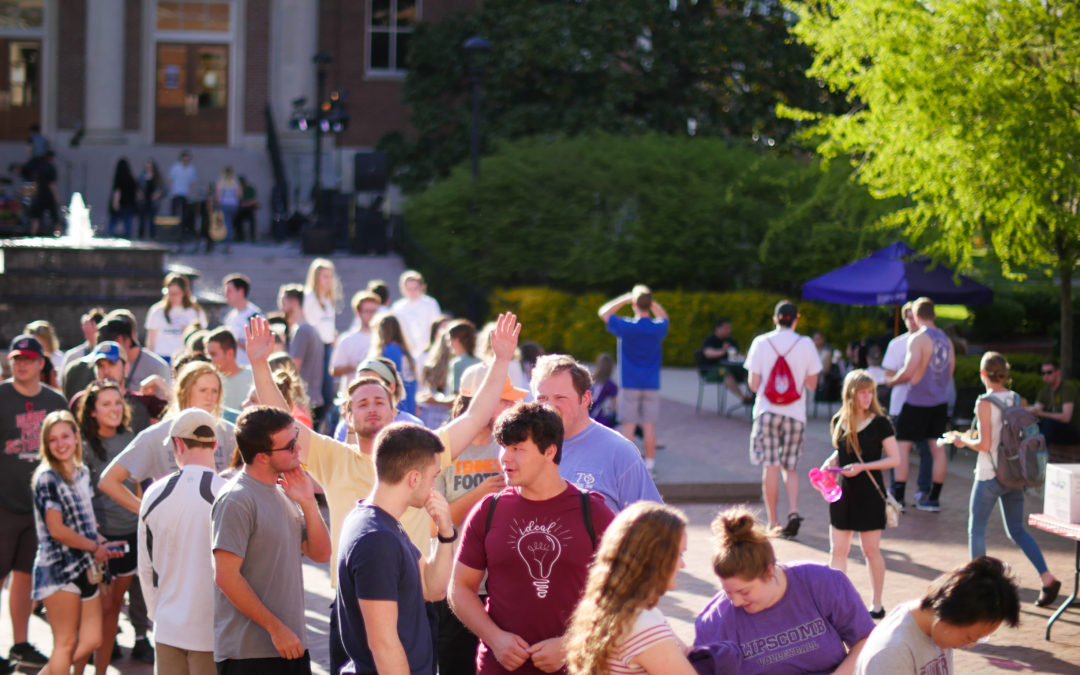 Monday evening, Lipscomb's SGA hosted a concert, featuring Your Neighbors, a band comprised of  mostly Lipscomb students. Your neighbors opened for the country/Americana band Dorado. SGA served Whitt's Barbecue and Maggie Moo's ice cream. Photos by Ellen Butterfield « ‹ 1 of 2 ›...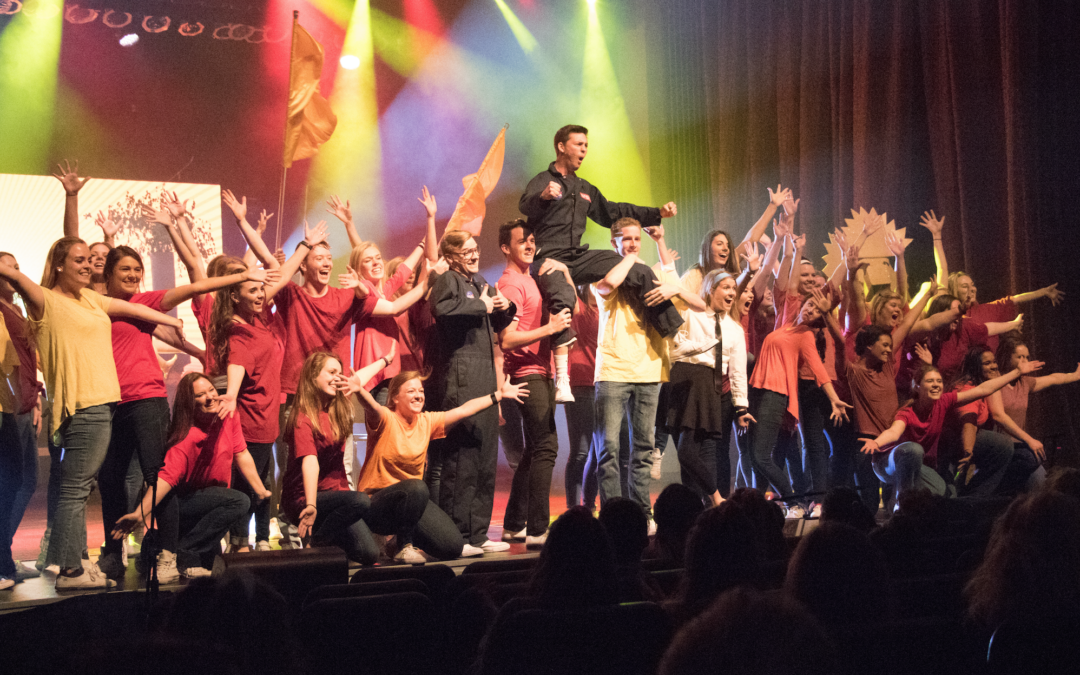 This Thursday, Friday and Saturday, Lipscomb's social clubs will host the annual musical performance, Singarama, in Collins Alumni Auditorium. All performances except Saturday's will be at 7 p.m. Saturday's will be at 2 p.m. This year's theme is "A Blast from the Past," and will feature performances reminiscent of the 70s, 80s and 90s. Each performance will be judged on a variety of categories, and the winner will be announced following the final performance. Photos by Anna Rogers « ‹ 1 of 5 ›...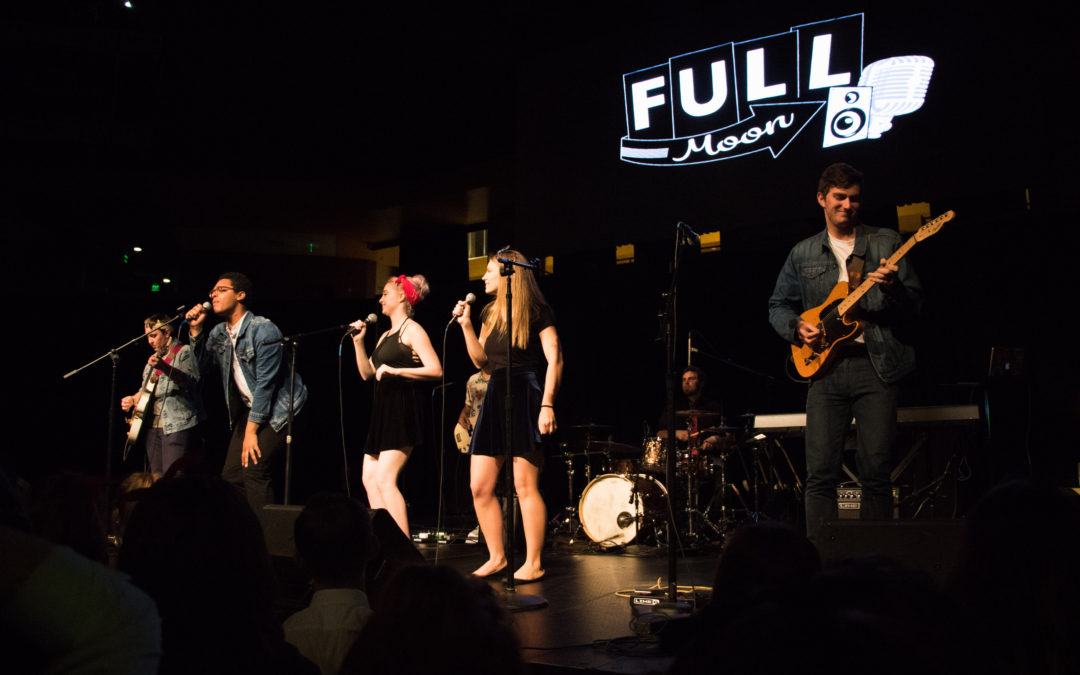 Social clubs Theta Psi and Delta Omega hosted Full Moon Festival, an annual benefit concert, in Allen Arena on Saturday. This year's concert combated drug and alcohol abuse by promoting "pure, clean fun." The lineup featured fellow students, some who perform professionally. Senior Joel Clinger offered to shave his head as an incentive for students to raise money by purchasing tickets or refreshments. True to his word, Clinger buzzed his locks on stage after the concert exceeded the goal and raised over $5,000 for Ed Pack Global. Photos by Anna Rogers « ‹ 1 of 2 ›...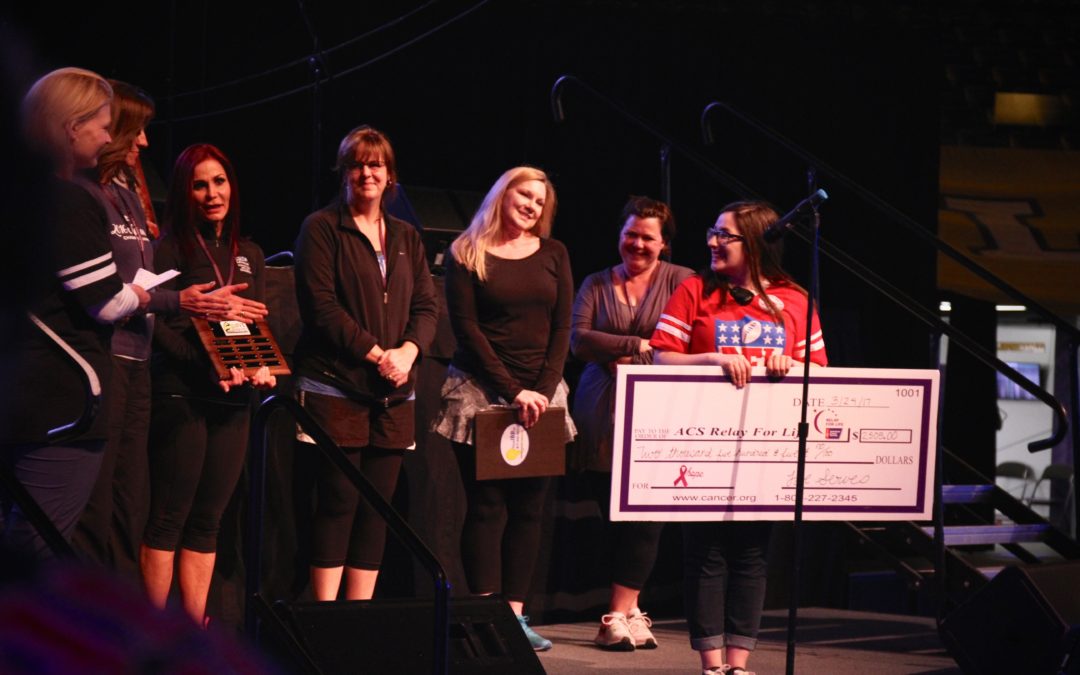 From Friday night to Saturday morning, the 2017 Relay For Life took place in Lipscomb's Allen Arena. Relay For Life is a fundraiser that donates proceeds to cancer research and charities that help families affected by the disease. This year's Relay raised over $25,000 for American Cancer Society. Photos by Ben Davis « ‹ 1 of 2 › » ...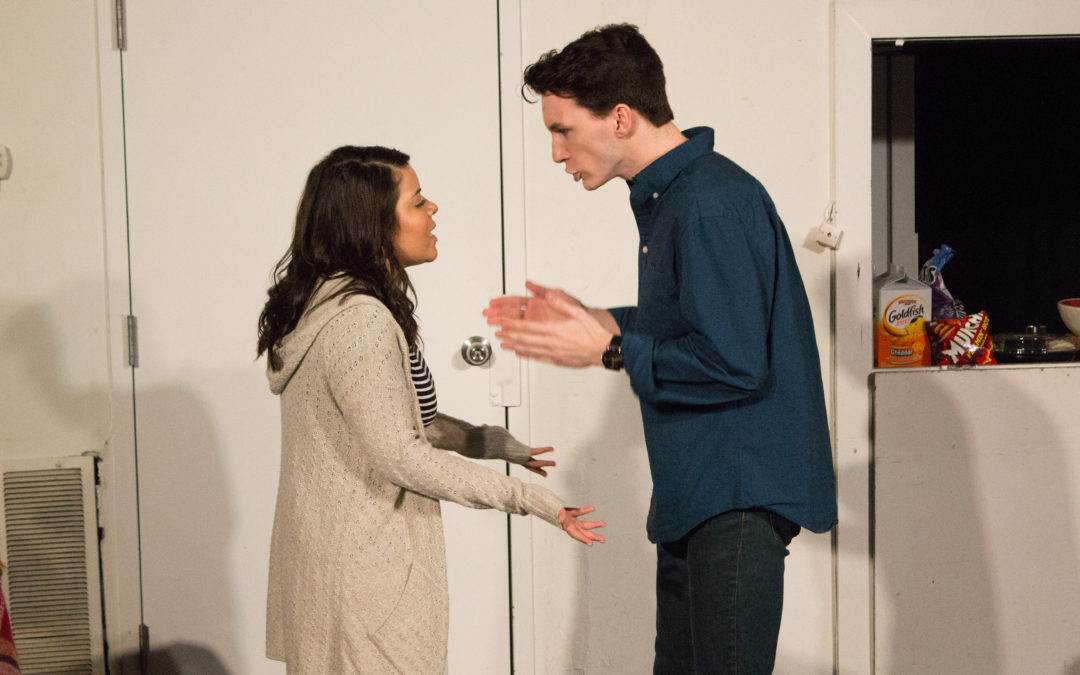 Opening March 23, student-founded theatre collective Second Stage Student Theatre will premiere the play "Really Really" at the Darkhorse Theatre. The play by Paul Downs Colaizzo shows the complications among a college-age friend group when one of them accuses another of assaulting her at a party. Though controversial in nature, the play speaks on relevant topics, which is why director and junior Natalie Risk kept the harsh material in the show. She and the founders of 2SST hope their portrayal of these events sparks conversation about assault prevention on campuses. After each showing, there will be a talkback with professionals from the Nashville area who deal with these situations. "Really Really" runs March 23-25 at 7:30 p.m. To preorder tickets, visit the event page. « ‹ 1 of 5 › » Photos by Anna...