As we finish up this first week of school, I thought it would be a good idea to give some advice and shed some light on current trends. I hope these current pieces will help you be back to school in style and get you back into the swing of things.
Everyone knows that Birkenstocks are super popular right now, but we're all on a budget with trying to cover the costs of tuition, extracurriculars and fun with friends. There are lots of stores that sell knock-off Birks, which will let you be part of the fad without breaking the bank. Target has a wide selection, including multiple prints, which I think are really fun.
Shoe Department will also have a variety for a fraction of the price of actual Birks. If you're like me and wear a women's size 8 or smaller, you can fit into kids shoes. Try a size 5 or 6 in kids sizes for a cheaper price than adult sizes will be. The Children's Place not only sells the traditional brown, double-strap sandals but also holographic ones if you want to be super unique. By this time, I'm sure that their summer stuff will be on sale soon, so you'll be able to get them pretty cheap.
If you aren't into Birks, maybe you're a fan of the current platform wedge sandals that everyone's wearing. Steve Madden sells them for around $80, but multiple stores have joined the trend and provide cheaper alternatives.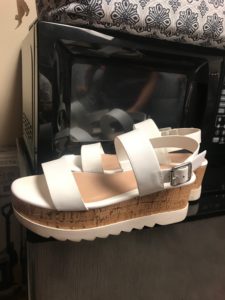 Target, Tilly's and Nordstrom Rack all have shoes that look just like the Steve Madden ones but at a lower price point.
I am always a fan of sundresses but I have noticed their popularity to have grown lately amongst my peers, especially in this heat! It's so nice to wear a cool, flowy dress when it's so humid outside. Some of my favorite places for these are Old Navy and JC Penney.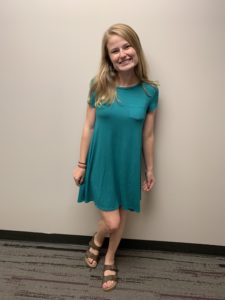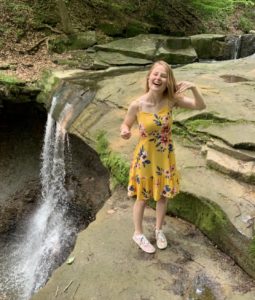 I especially love JCP's T-shirt swing dresses. They're so easy to throw on and go great with a pair of Birkenstock-style sandals. Plus they have them on sale. I snagged a green one and a maroon one for around $8 each. I love Old Navy's sleeveless dresses. They come in such fun prints and are so comfortable when it is incredibly warm outside. In addition to staying cool, the adorable colors will help you look super cute, too.
I love living in Tennessee, but I'm not the biggest fan of this humidity. With that being said, I don't like to leave my hair down a lot when it's so sticky outside. However, I am not one of those people who can pull off a ponytail effortlessly. Over the past few months, I think we've all seen bow scrunchies become popular. They're so cute, but some places have them so expensive!
I think that they're adorable and a nice accent for any outfit. I've looked at all different stores to find places that have them for low prices. Old Navy and H&M have pretty reasonable prices for individual scrunchies, and if you're interested in a pack of the scrunchies for more of a variety, try Amazon. They seem to have large assortment packs for only a couple of dollars.
Regardless of what trends you choose to be a part of this fall, I hope that the start of school brings you happiness and a great reunion with wonderful friends. No matter what you wear, stay true to yourself and your own personal style, for that can be an inspiration to others.
Stay fabulous, Bisons.