With the weather finally getting warmer and the realization that there is less than one month left until the end of the semester, I've got my mind on the hot summer beach days ahead. One of my favorite parts of this time of year is the release of new spring and summer products at stores, including swimsuits for the season. Here I'll share with you some of my favorite places to get suits for the summer ahead.
Scrolling through sites and taking strolls through numerous shops has given me lots of insight on this season's swimsuit trends. Just like with spring and summer clothing trends in general this year, florals are in.
If you're looking for something super affordable, JCPenney and Target are my suggestions. Target has some bright, textured suits that are absolutely adorable. They also have numerous options if you like stripes or if you are a fan of floral. They provide a great variety of styles as well, with many one-piece, tankini and bikini options. What's even better is that Target's swimsuits start at just $15.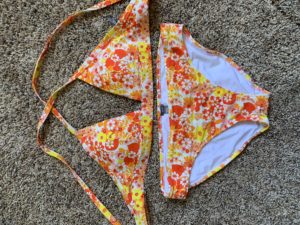 Meanwhile at JCPenney, there is a variety of more unique suits available. These include fringe tankinis and off-the-shoulder one-pieces. Once again, florals are dominant and are paired with bright colors. Swimsuits cost as low as $20.
I love shopping in stores and usually hate buying things online, but Cupshe is my one exception. Their ads pop up everywhere and draw me in. There are tons of options on their site, with plenty of one-piece, two-piece and tankini styles. Stripes and florals are prominent, but one of the things I love about Cupshe is the way that they combine the two. Many of their suits have floral tops and striped bottoms or vice versa.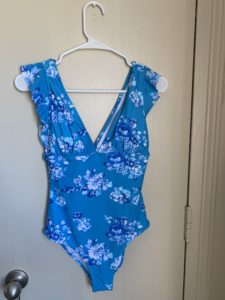 I ordered a suit from them last year and absolutely loved the incorporation of solid color with the floral pattern. Mine has a solid coral top with an adorable bright floral print on the bottom. Although I ordered a new suit for this year, I'll definitely still be wearing that one this summer, too. My swimsuit for this year is also from Cupshe. It showed up in an advertisement, and I fell in love with it. It is a one-piece, royal blue floral with an adorable ruffle neckline, and I cannot wait to wear it. Another thing that I love about Cupshe is that you pay one price for both pieces of a swimsuit if you choose to order a two-piece. These go for about $30, whereas at other stores one-piece to a bikini can be around that much. If you're looking to try something new and are not afraid of ordering online, I would definitely give Cupshe a try.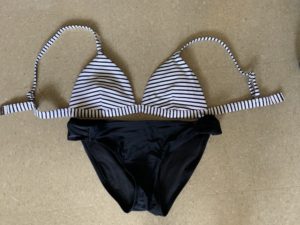 At Aerie, stripes, solids and ginghams seem to take the lead, but there are definitely other options available. In fact, on their website, their current marketing claims that they have something for everyone. I also found it really neat that Aerie has an option on their website in which you can mix and match swim pieces to create your own personal look. While their retail prices are a little bit more than Target and JCPenney (starting around $30), Aerie often runs deals to lower the prices of their swimsuits, so be on the lookout for that.
These cost a bit more ($90 for a one-piece), but Loft also has some super cute swimwear. Although not sold in-store, there are numerous options on their website, including many paisley patterns and solids with cutouts. Loft has an entire swimwear line called Loft Beach, and in addition to swimwear, it also includes adorable summer rompers, sundresses and coverups. If you're willing to spend a bit more money, definitely look into this line. It may be more expensive, but the quality is top-notch from this high-end brand.
I hope that these suggestions and recommendations are helpful in your quest to find the perfect suit (or suits!) for this sunny summer. It'll be here before we know it! Whatever your style, pattern or color preference, let your swimsuit express who you are. Have fun and stay fabulous, Bisons!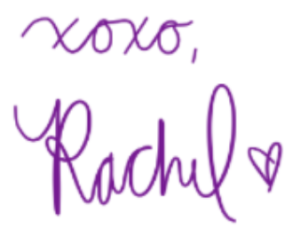 Photos by author; headline photo by Spencer Boehme