With the emergence of autumn temperatures into the Nashville area, "spooky season" seems to have finally arrived. Apple cider, corn mazes, and anything pumpkin spice offer up a way to celebrate the fall season. However, Dead Land Haunted Woods shows visitors the more frightening side of October.
Sitting in the neighboring woods of the Cedars of Lebanon State Park, the drive to Dead Land is isolated in a way that sets the mood for a frightening night. The attraction offers three separate experiences, each unique in how they capture terrified screams.
"The Crypt" is a vampire-themed attraction located in a small building with tight winding hallways. With each turn of a corner, you'll find yourself haunted by a new set of characters. The very dark halls can get extra spooky when you find yourself lost in the maze-like effect of the attraction.
At the end of your time inside "The Crypt," the sight of deep woods will be a relief. However, that feeling will certainly change after finding yourself on one of Dead Land's haunted trails.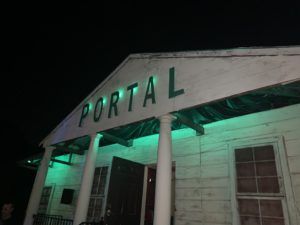 The first of those trails, "The Portal," begins in a haunted library where you will prepare to experience all your worst fears. The journey then leads to a dimly lit path scattered with spooky characters and sets. Each is dedicated to a separate common fear like spiders or clowns.
Experiencing this path is a great way to burn off all the Halloween candy, as you will find yourself running through twisting branches to avoid terrifying faces and sounds.
The third and arguably the scariest attraction, "The Curse," begins with the opportunity to hand over a "gift" that will "bless" your journey (my group opted for giving a piece of hair). You'll be leaving your soul behind with the "VooDoo priestess", but perhaps they'll take it easy on you.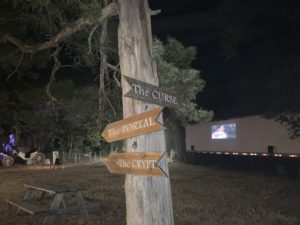 This particular trail was more physiologically horrifying than the other attractions, as it was also more elaborate. You'll find yourself in spooky versions of everything from a school bus to wonderland. Watch your back as you exit "The Curse," for a chainsaw-wielding man offers one final fright.
Tickets for Dead Land Haunted Woods are $30 for all three attractions, $25 for both trails, $15 for either trail separately or $10 for "The Crypt."