Lauren Williams' life was thrust into the mainstream media following a bullying incident at Franklin High School. The 16 year-old daughter of Lipscomb alumna Myckelle Williams suffers from eczema and psoriasis and, as a result, chose to wear a wig.
While L. Williams was speaking with a friend at school, a male student ripped her wig from her head. Williams ran into the bathroom to cry while a female student followed her with a camera, placing it above the bathroom stall door to videotape her.
"I was really defeated and down," Williams said. "My own safe place where I felt beautiful was taken from me."
Following the bullying incident, Williams chose to shave her head as a stance of advocacy. She has since adopted the motto "shame free" to promote self-acceptance.
"I wanted to stop hiding under a wig to feel beautiful," Williams said. "Beauty is not defined by the number of strands on your head. It is what's within.
Williams story and subsequent actions have sparked a response from people nationwide, including model and television host Tyra Banks who contacted the teen via Instagram and Twitter.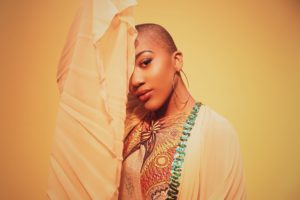 "Girls around the world need warrior queens like you," Banks tweeted. "TyTy loves you LuLu! And so do so many people. Let's all spread love to LuLu. She and so many young ladies around the world need and deserve that love. Now everyone remove your fake hair & post pics for LuLu! #Love2LuLu"
Williams has since attended the first annual BET Social Media Awards in Atlanta and hosted an anti-bullying rally. She plans on hosting other rallies and diversifying her #shamefree movement to reach audiences of all ages.
Williams' mother emphasized the importance of her daughter's bravery in speaking up about the ongoing bullying problems that plague many American schools.
"Her story is visible only because she took steps," M. Williams said.
In addition to their upcoming rallies and events, the mother and daughter duo have plans in place to launch a website, create a YouTube channel and sell T-shirts. L. Williams, who aspires to become a model, had the opportunity to walk in an Evan Gray fashion show and will be walking in the Elegant Ladies Spring into Fashion Show on April 7.
Her next rally will be in partnership with Man Up Against Bullying at noon on August 18 at the downtown Nashville event-space Rocketown. She will also be a guest at the National Youth Activists Awards, an event created by Man Up Against Bullying, on June 24.
Photos courtesy of Lauren Williams
Photos by @cadimlark
Wardrobe styling @moxiegrey
Assist @maggie_vanderbilt
Makeup by @juliabedeaux