In just a few days, all of us will be scattered around the world relaxing and enjoying the week off from class.
While I'm headed north to beautiful, chilly New Hampshire, friends and peers are heading all over the world, spanning from the Caribbean to DC to California to Guatemala to China! Regardless of where you're headed, I hope you're ftoking forward to the time off.
Although the climates and weather forecasts for where you're headed may be different from the forecasts for your friends' destinations, there are absolutely ways for all of us to stay in style.
If you're heading somewhere cold (like me!):
I know it's spring, which means it's supposed to be warm, but unfortunately, some places are not going to be "sunny and 75" next week. There are ways to stay warm while also celebrating the coming springtime, many of which can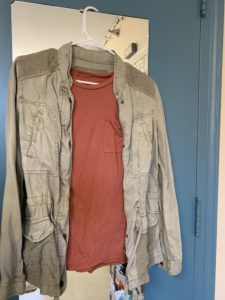 be found in my previous article.
While I know we'd all love to break out the sandals and shorts for break, it may not be possible if you're going somewhere cold. Try jeans or capris and pair them with a cute floral top or one with a summer vibe. If it's still a little chilly, add a light spring jacket or a cardigan.
I love my springy cardigans, but I am always excited to pull out my favorite lightweight jackets. I have a pink one from Aeropostale that I just love, and I recently picked up an army green one at a thrift sale, too.
Another thing I love about spring is that it is perfect for dresses and skirts. If you're going somewhere cold but still want to dress for spring, pair a dress or skirt with a lightweight pair of leggings so that you don't get too cold. A jean jacket would also be good to keep warm, or you could try a long sleeved dress.
Footwear is also tricky. I know plenty of Southerners who love to wear their Chacos year round, but that's not for me. I am definitely one who wants to put away the chunky boots as soon as it gets warm, but that doesn't mean it is immediately time for flip flops.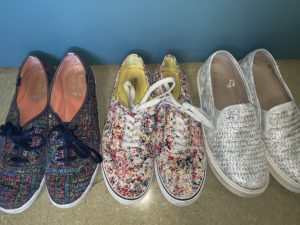 Keds are perfect because of the variety of adorable prints. The comfortable canvas shoes are great for all seasons, especially spring and summer. Even when it's still a little bit cold out, they can be a great way to add a springlike flair to your look.
If you're looking for something a little bit cheaper than Keds, Target is perfect. They, too, have a ton of these cute canvas shoes, and they're more affordable. I have pairs from both Keds and Target, and honestly, I can't tell a difference. They're definitely some of my favorite shoes to wear for spring.
I'll hope and pray for all of us that wherever we're heading, it will be warm enough to try these things. If it's not, embrace the winter weather a little bit longer, and hopefully the sunshine and rising temps will arrive soon.
For those of you going somewhere with unpredictable weather:
My suggestion would be to pack for varying temperatures. Weather apps are great to help predict the temperatures and conditions for your travel dates, but sometimes the weather just likes to do its own unpredictable thing.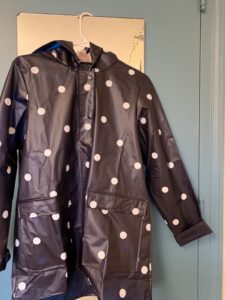 I just got an adorable rain jacket at Loft for springtime, although it is still too cold to use it right now. I'm hoping that over break I'll be able to at least once. It's perfect especially if you're unsure if it will actually rain, because it's cute but also durable. That way, you're prepared for the rain but also look cute if it doesn't.
Pack jeans or leggings and short sleeved tops so that you are right in the middle–not too hot, but also not too cold. I currently love patterned, lightweight capri pants. I got a pair recently from H&M that are perfect for spring, and I can't wait to wear them with a short sleeve navy top and my white sandals. If you're going somewhere that will have decent weather but won't be super hot, an outfit like this would be perfect.
Skirts with a long sleeve or 3/4 sleeve top would also be a great option. Once again, you get the best of both worlds and shouldn't be too hot or too cold. This would also go great with a pair of canvas shoes or Converse to give a casual but cute look.
I now know that just like Ohio, Tennessee weather is also unpredictable. Wherever you're headed that also has that kind of weather, I hope the week is full of sunshine and warm weather for you!
For those of you going somewhere warm:
Have so much fun! I know I'm excited for my spring break trip up north, but I'm definitely sad it won't be 80 degrees or anything like that. Maybe pack a pair of jeans or a light jacket just in case one night is a bit chillier than expected, but for the most part, I'd take shorts and summery tops.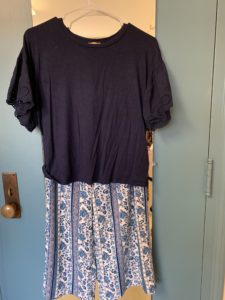 I love my summer sundresses and cannot wait to wear them. Embrace this time of getting to enjoy sundress weather and pack some of your favorites! Pair them with a cute pair of sandals or canvas shoes, or go for comfort with your favorite Chacos.
If you're lucky enough to be going to a beach, make sure you take an adorable swimsuit! I'm hoping to discuss swimsuits more in one of my next columns, but for right now, go out of your comfort zone! Last summer I got a swimsuit that I absolutely love. It has floral bottoms and a solid coral top. I wasn't sure I'd like it, but I really do!
Try something new — it is vacation, after all. Nobody knows you there, and you might end up loving the new style you try while you aren't surrounded by those you are trying to impress.
You'll be in flip flop weather, so make sure you paint your toes to complement the cute sandals you choose to wear! I hate wearing open-toe shoes with unpainted toes, so treat yourself before you go and get a bright, summery color.
If Chacos are what you're most comfortable in, go for that. Footwear is a great way to show off your personality and style, so whatever you choose to wear, let it be a reflection of yourself and what you like, not what you feel pressured to wear.
Wherever you're headed, I hope you have a restful, enjoyable time off and make lots of fun memories with family and friends! Whatever you decide to wear, make sure you feel comfortable and express your own personal style through what you choose! Have a happy spring break, Bisons, and stay fabulous.