Lipscomb's 129th graduation ceremony looked quite different than was expected when the school year began in August. Allen Arena, which typically hosts the celebratory event, sat empty on Saturday when the COVID-19 outbreak forced the university to host its first virtual graduation.
From the charge to the alma mater, Lipscomb faculty and students combined live and pre-recorded clips to create an all-new commencement ceremony experience.
President Randy Lowry opened the commencement ceremony with a video pre-recorded in Allen Arena.
"Well this isn't exactly like I imagined it," Lowry said. "Here I am standing in Allen Arena, and if this was a normal moment: Students you would be here with me. You would be dressed in caps and gowns, and there would be five thousand people surrounding us as this amazing moment took place. We would march in, we'd hear the bagpipes; the faculty would follow a little bit later. You'd be on the stage walking across, I'd shake your hand, and you would have your college degree, your graduate degree. You would have completed this moment, and the celebration would be wonderful.
"The reality is we all know that this is a different time. And we're giving up something:We're giving our Allen Arena moment in order to protect others," said  Lowry.
One of the many faculty members joining  Lowry in conducting the online ceremony, Dean of Community Life Prentice Ashford gave out the Stephen Marsh Award.
"Steve was a 1977 Lipscomb graduate and the son of one of our former board members, Lee Marsh," said Ashford. "He was a Christian example in every aspect of his life as a student, as a businessman in his service to the church in his love to his family, and in his generous support of good works.
"This award is presented to the senior student who plans to pursue a secular vocation and whose Christ-like spirit and behavior, while a student at Lipscomb, has demonstrated a propensity to continue throughout life to be a light to the world," said Ashford.
Senior Tanner Harris, a biology teaching major from Colorado Springs, Colorado, was the recipient of this award for the 2019-20 academic year.
Lowry closed the ceremony by once again recognizing that the circumstances were not exactly what the university would have wished for, but acknowledging that it is the circumstance they are in, and the graduates should still be recognized.
"Finally, it seems to me that in this particular moment, not only can we be proud and not only can we be grateful, but perhaps as we look forward, particularly in this time– what may emerge is a sense of using this training and using this education, not just for yourself satisfaction, not just to acquire the things that one might like in life, not just to take care of the essentials but to recognize that you have an opportunity to leave here and be a leader, but more important to be a servant: Service is something that's coming into clearer view right now with the epidemic that we're all experiencing in some way," said Lowry.
Members of the May 2020 class are also invited to return to campus to participate in fall commencement set for Dec. 19. 
Lumination had the opportunity to attend the filming of graduation. 
Gallery captured by the author.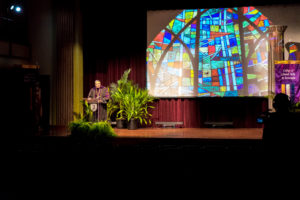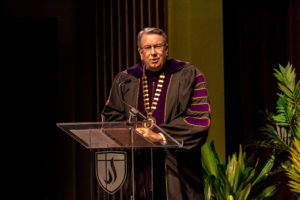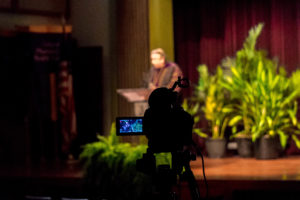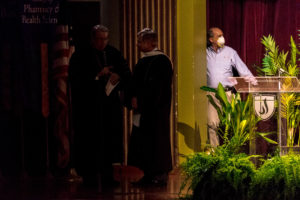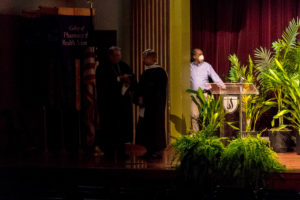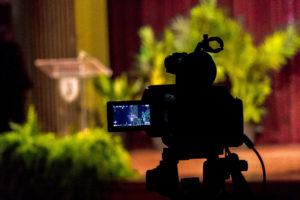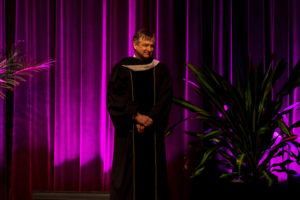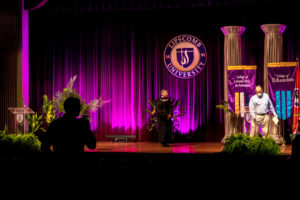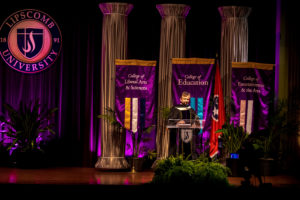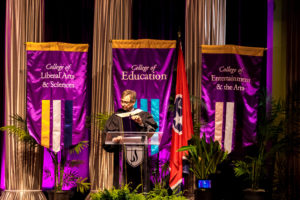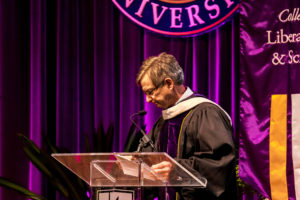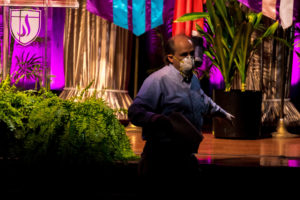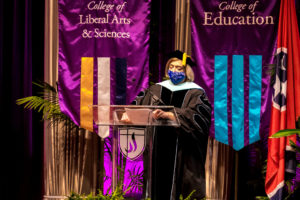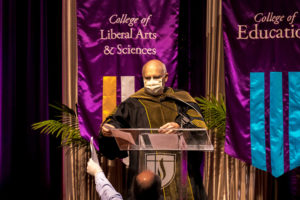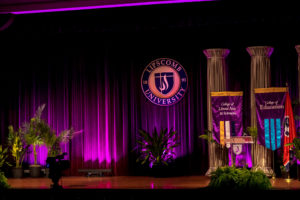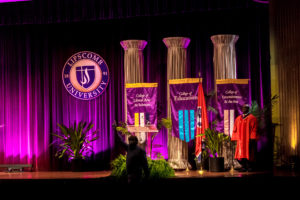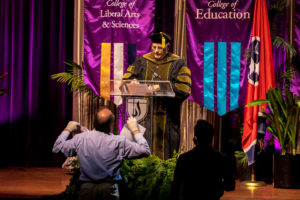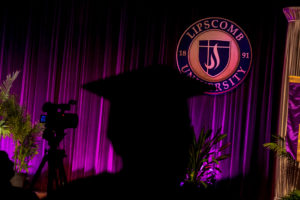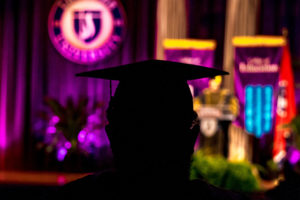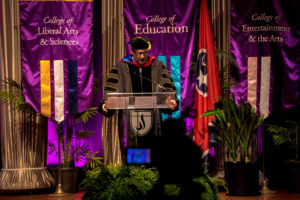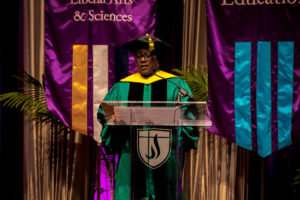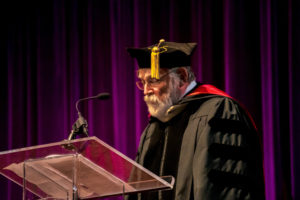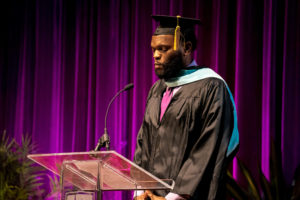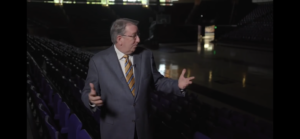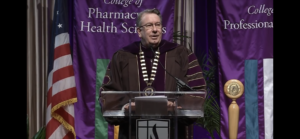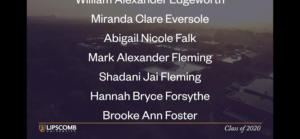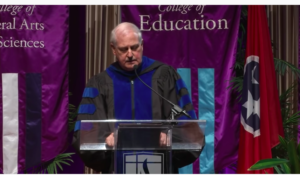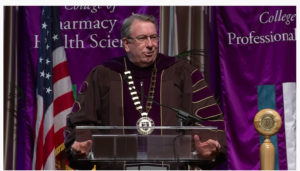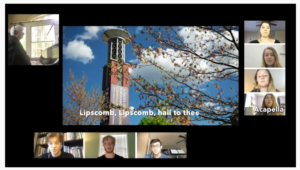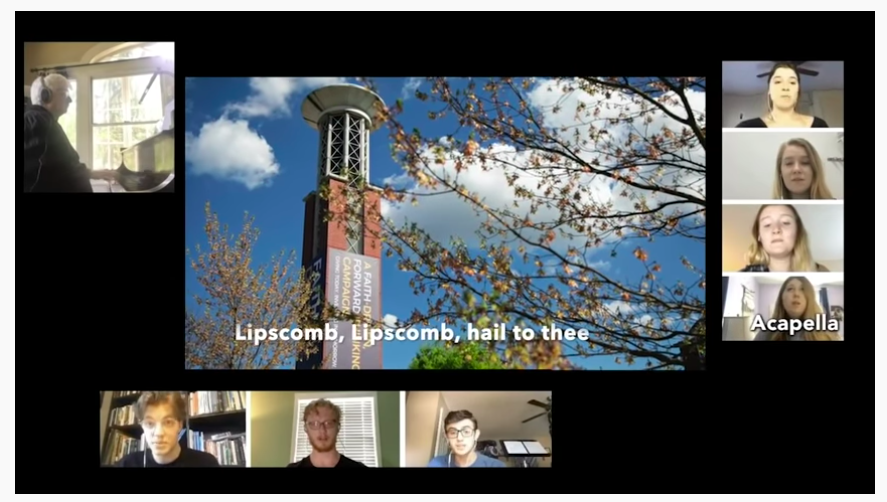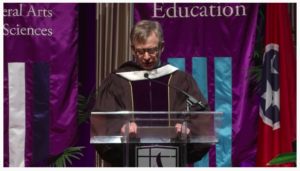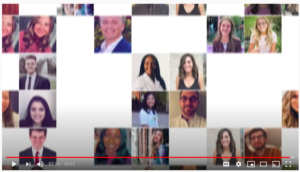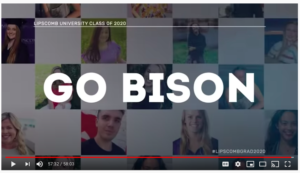 To watch the full graduation, click the video below.