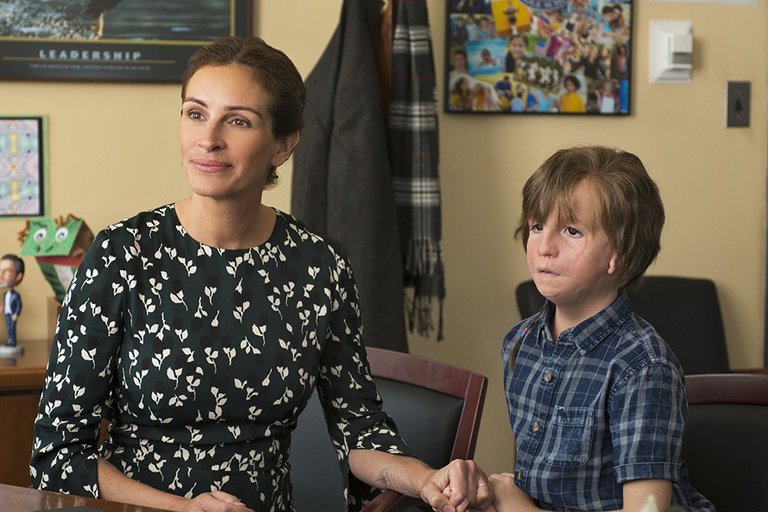 Jacob Tremblay stuns audiences with his amazing portrayal of August "Auggie" Pullman in Wonder, the heart-wrenching fictional story of a young boy who was born with Treacher Collins syndrome. The popular film has already grossed over 70 million dollars worldwide and has garnered media attention due to its universal themes of kindness and acceptance. The audience is first introduced to Auggie when his parents decide he should attend a private school near their home in Manhattan. He had previously been homeschooled since kindergarten, but his mother (Julia Roberts) decided the first year of junior high school would be the perfect time to begin his education at a regular school. The principal enlists three students to give Auggie a tour of the school so that he feels at home. The students are nervous to meet him at first, but Jack Will (Noah Jupe), one of the children asked to help, soon begins to build a friendship with Auggie. The film focuses on Auggie's struggles and his triumphs. It shows how Auggie affects those around him, both the stresses he puts on them due to his condition and the positive impact he has on their lives as well. The film explores not only Auggie's life but also the lives of his mother, father (Owen Wilson), sister (Izabela Vidovic) and friends he makes at his new school. Wonder is a beautiful story that highlights the beauty that is on the inside. It is an excellent example to adults and children alike to never judge a book by its cover, to always give someone a chance and to accept people as they are. This story is...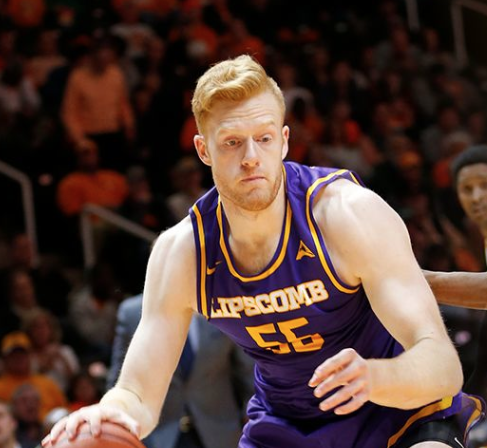 George Brammeier has always stood out from the crowd. Part of this can be attributed to his 6-feet-10-inch stature, but also, Brammeier does not fit the mold of a typical college athlete. The senior doubles as a forward for the basketball team and as a philosophy student at Lipscomb. Brammeier said his passion for philosophy even came as a surprise to him, as he started college thinking he would go into the medical field. "I did not expect to start out as a philosophy major," Brammeier said. "I had no idea what philosophy was as a freshman, and I didn't know much about the discipline." As challenging as the major can be, Brammeier said he thinks he made the right decision, although he admitted that some of the concepts will "blow your brains out." Brammeier added that even though he doesn't see a job in philosophy as ideal, he believes the degree will help him in his professional career.  The Florida native plans to get a Masters in conflict management, which he will start working toward next spring. Brammeier said that finding a balance between academics and basketball can be difficult, but that he wants to put forth the effort in order to make college a beneficial experience. "Just like anything else, you get out what you put in," Brammeier said. "I could've been in the easiest major here – whatever that may be – but I wanted to put in enough that I could get something out of it." According to Brammeier, time management and discipline have been crucial to finding this balance. His "ambitious, cerebral and logical" personality –...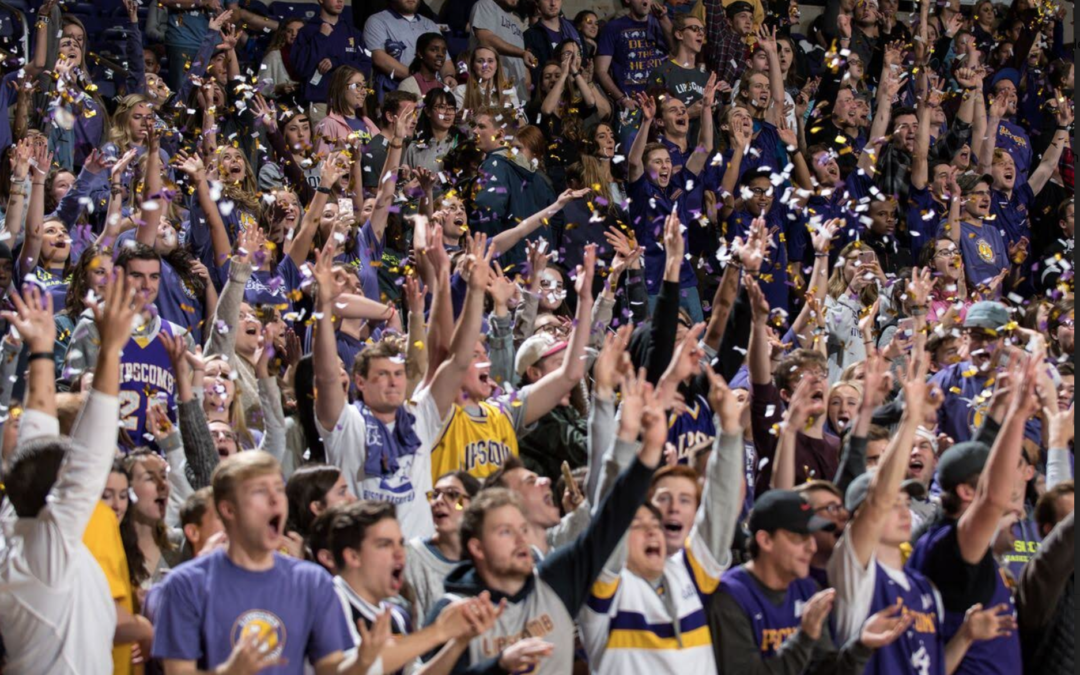 If traffic gets stopped on Belmont Boulevard on Wednesday, there's no need to be alarmed – it's just the Lipscomb faithful staking claim to the street. For the second straight week, Lipscomb topped archival Belmont – this one a 69-54 victory at Allen Arena. The Bisons also defeated the Bruins by a score of 74-66 in the season's first addition of the Battle of the Boulevard on Nov. 27. "Not many teams do that to them," Lipscomb coach Casey Alexander said of beating the Bruins twice. "They're a great team, and that's why it means so much for us to win it." Junior guard Garrison Mathews powered the Bisons with 26 points, despite suffering an apparent injury in an overtime victory over Tennessee State on Saturday. Mathews wore a sleeve on his right knee and appeared to be operating close to full strength. "We thought he was out for the season 48 hours ago, so I'm glad he's not," Alexander said. "It seemed like every time we needed something good to happen, [Garrison] was in the right place." 20 of Mathews' points came in the second half, including a stretch of six straight points after Belmont went on an 8-0 run midway through the second half. Lipscomb led 28-20 at halftime and pulled away from the Bruins when its offense came alive late in the game. Sophomore guard Kenny Cooper also proved to be a key cog in the win, and he set a new career high in points with 18. "He's gaining more and more control of the offense, and that's what we need out of him," Alexander said of...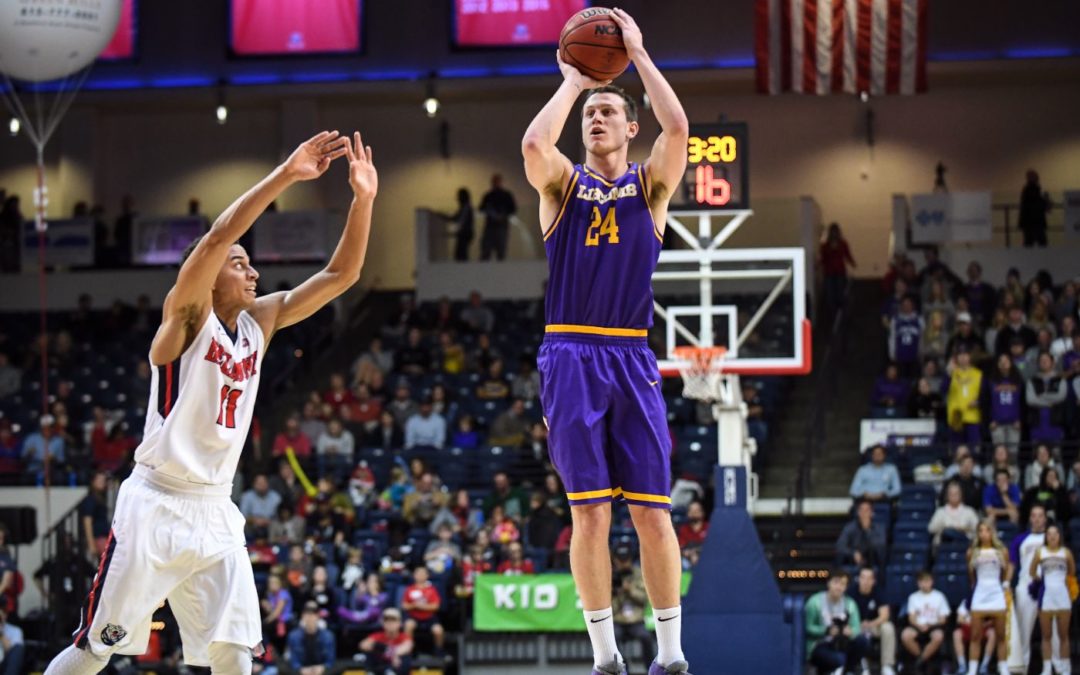 For at least the next week, Belmont Boulevard belongs to Lipscomb. The Bisons basketball team had to hold off a late rally from the Bruins, but ultimately pulled out a 74-66 road win at Curb Event Center. Lipscomb's victory snapped an 11-game losing streak to the Bruins, marking the first time since January 2012 that the Bisons have claimed a "Battle of the Boulevard" matchup. "The reason this win feels so good is because [Belmont] is a great team," Lipscomb coach Casey Alexander said. "This win is incredibly meaningful for our players and for our school." Junior guard Garrison Mathews poured in 22 points to lead the Bisons, while teammate Rob Marberry chipped in 18. The ending provided plenty of excitement, but the first half was a much different story as the two teams combined for 13 turnovers. The game was knotted at just 26 apiece at halftime. "I thought the first half was pretty sloppy on both sides," Belmont coach Rick Byrd said. "[Lipscomb] was just the better team, and they were certainly the better-coached team." The Bisons started the second half with a 14-0 run to swing the momentum in their favor. However, Belmont slowly clawed back and eventually cut Lipscomb's lead to 64-63 with 3:14 left to play. "We weren't too nervous – teams are going to go on runs," Marberry said of Belmont's attempted comeback. "We were confident that we could get the win." Lipscomb used two pivotal moments to pull away from the Bruins in crunch time. The first came via a Kenny Cooper steal, and the sophomore finished with a layup on the other end...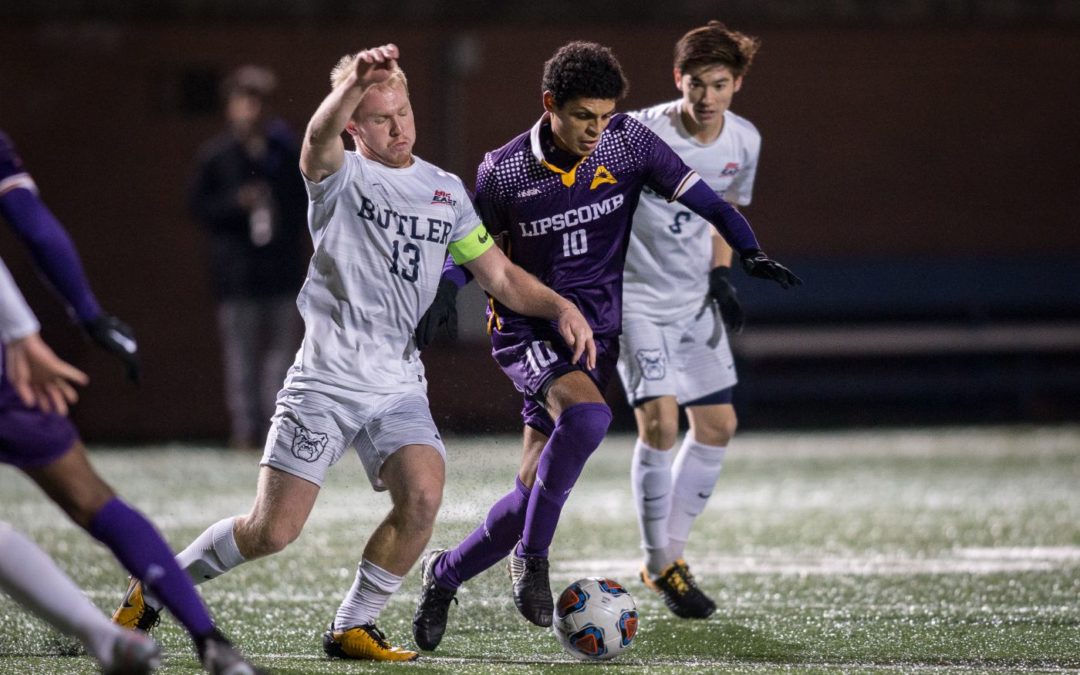 Despite numerous chances on goal, the Lipscomb men's soccer team couldn't get its offense going on Thursday evening – spelling the demise of its 2017 season. The Butler Bulldogs used a pair of Brandon Guhl goals to top the Bisons, 2-0, in the first round of the NCAA tournament at the Sellick Bowl. Lipscomb (11-8-2) finished with a total of 16 shots, and seniors Ivan Alvarado, Ivan Sakou and Kyle Smith each had three attempts apiece. The Bulldogs (13-4-2) found the net just 7:29 into the game when Guhl snuck a shot past Lipscomb goalkeeper Christopher Zappia, who had come off his line to attempt a save. That scoreline held the rest of the half. In the 77th minute, Guhl added an insurance goal off a long pass from teammate Kieran Geldenhuys. It was Guhl's team-leading 12th tally of the season. Lipscomb was making its first-ever NCAA tournament appearance after topping Jacksonville, 2-1, for the ASUN title last Saturday. It was the Bisons' first ASUN title since joining the conference and NCAA Division I in 2003. The Bisons graduate 10 seniors including: Alvarado, Sakou, Smith, Eduardo Reza, Cameron Botes, Joe Kerridge, Scout Monteith, Jonathan Ramirez, Anthony Bellini and Brandon Braumuller. Butler advanced to the second round of the tournament and will take on VCU on Sunday in Richmond, Virginia. Photo courtesy of Lipscomb...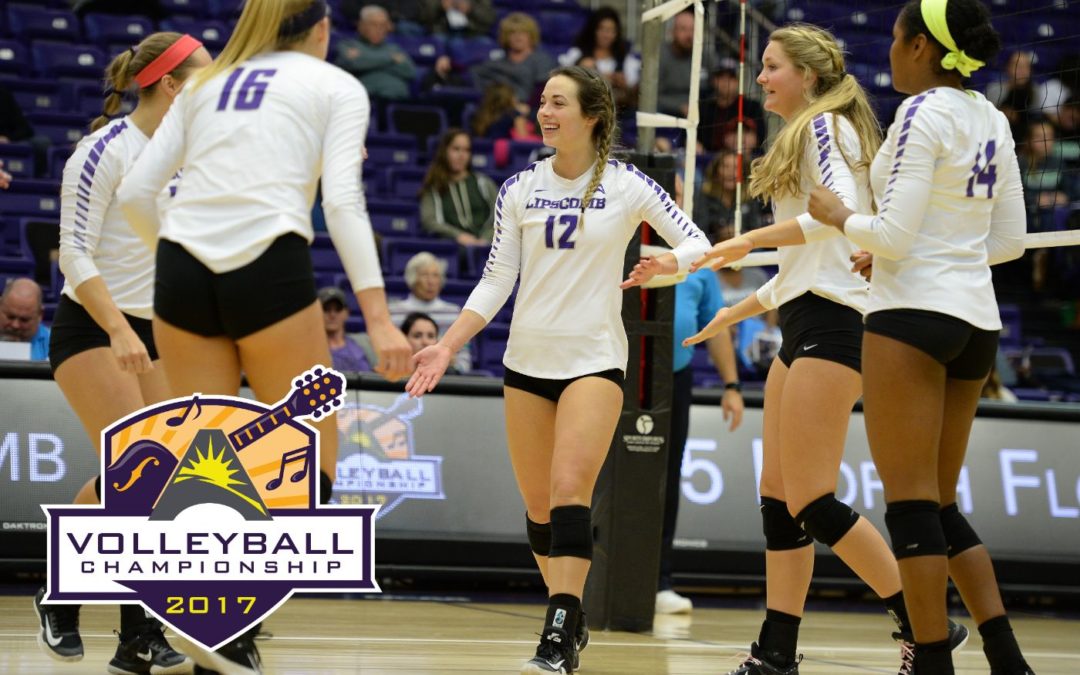 Lady Bisons volleyball (15-12; ASUN 8-6) won the first game of the ASUN championship against The University of North Florida (13-19; 5-9). This marks the 13th consecutive year that Lipscomb has made it to the ASUN semifinals. The Lady Bisons had a strong opening and never lost their stride, leading each of the sets by more than three points the entire game. Carlyle Nusbaum, reigning ASUN Player of the Year, delivered 17 out of the 42 kills. "Offense is something this team knows how to do," head coach Brandon Rosenthal said. "The team worked like a well-oiled machine with every player executing their positions wonderfully." The Lady Bisons total amount of digs was 49, 15 digs higher than North Florida's 34, and senior Brittany Thomas delivered 11 digs. Lipscomb's Lady Bisons had a whopping 42 kills as opposed to the University of North Florida Osprey's 23. The Lady Bison's hitting percentage for the three sets were .302, .280 and .250, respectively. "Our energy was great," Rosenthal said. "I don't know if there's necessarily improvements; I think it's just continuing to execute the gameplan." Lipscomb's next match of the semifinals will be against Kennesaw State on Nov. 17 at 5 p.m.  Photo courtesy of Lipscomb...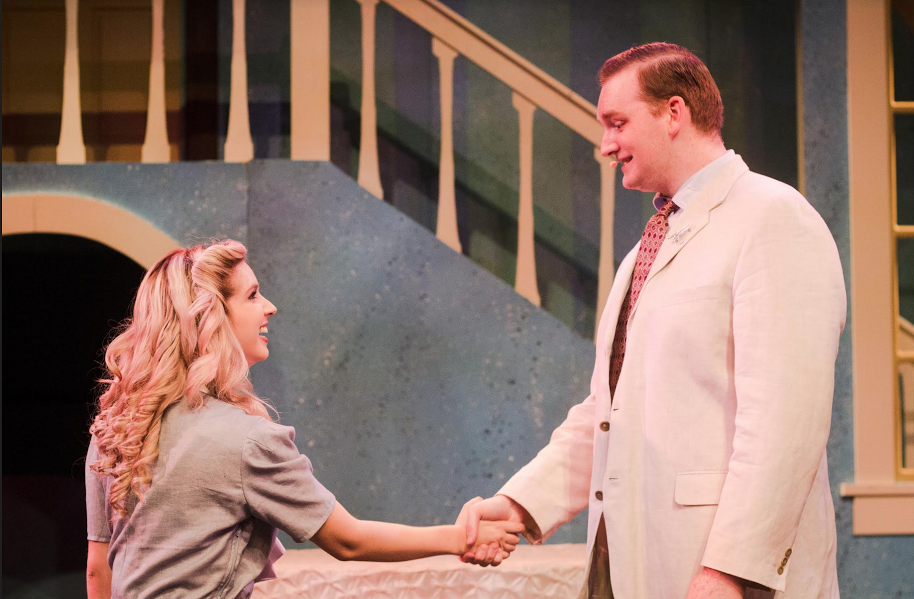 Opening tonight at 7:30 p.m. in Collins Alumni Auditorium is Lipscomb Theatre's production of She Loves Me.  This charming, romantic musical features senior Scott Wilson as Georg, junior Lauren Yawn as Amalia, senior Kaylea Frezza as Ilona, junior Sam Kell as Kodaly, and sophomores Logan Dozier and Jonathan Killebrew as Sipos and Arpad, respectively. Set in a 1930s European perfumery, the audience follows shop clerks, Amalia and Georg, who aren't particularly fond of one another. After both respond to a "lonely hearts advertisement" in the newspaper, they now live for the love letters that they exchange, but remain unaware that they're exchanging those letters to each other. She Loves Me runs Nov. 3-4, 10-11 at 7:30 p.m. and Nov. 5, 12 at 2:30 p.m. Free student tickets are available at the box office. Photos by Becca Risley...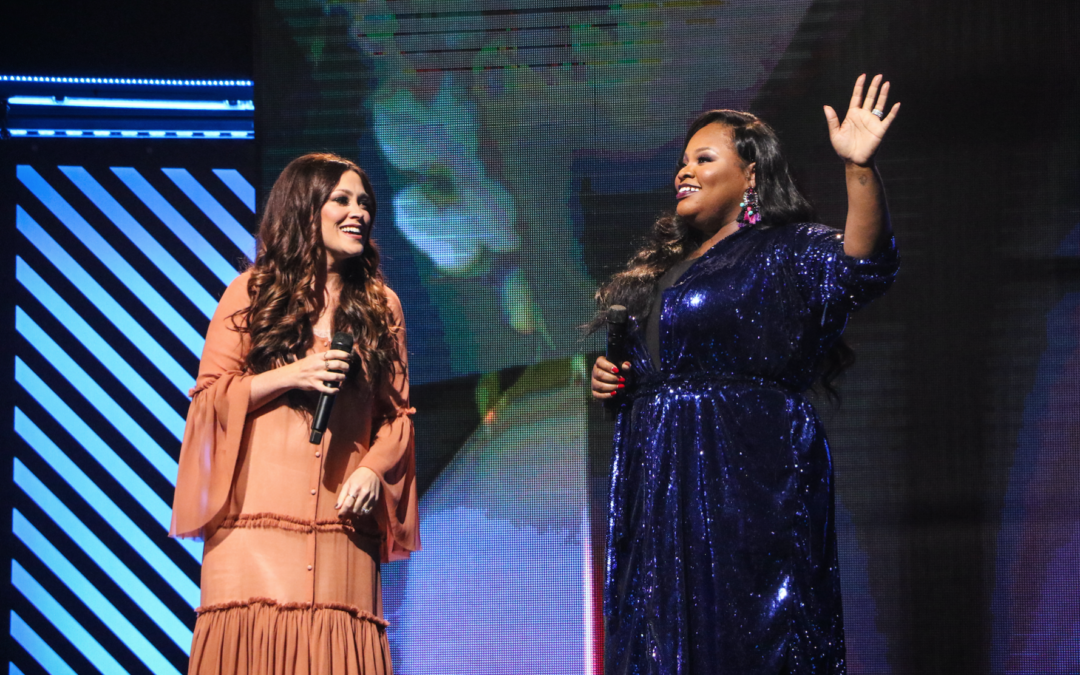 The GMA Dove Awards celebrated its fifth consecutive year on Lipscomb's campus Tuesday night when several Christian and Gospel musicians gathered in Allen Arena to perform and honor outstanding artists, songs, albums, films and more. Photos by Becca Risley...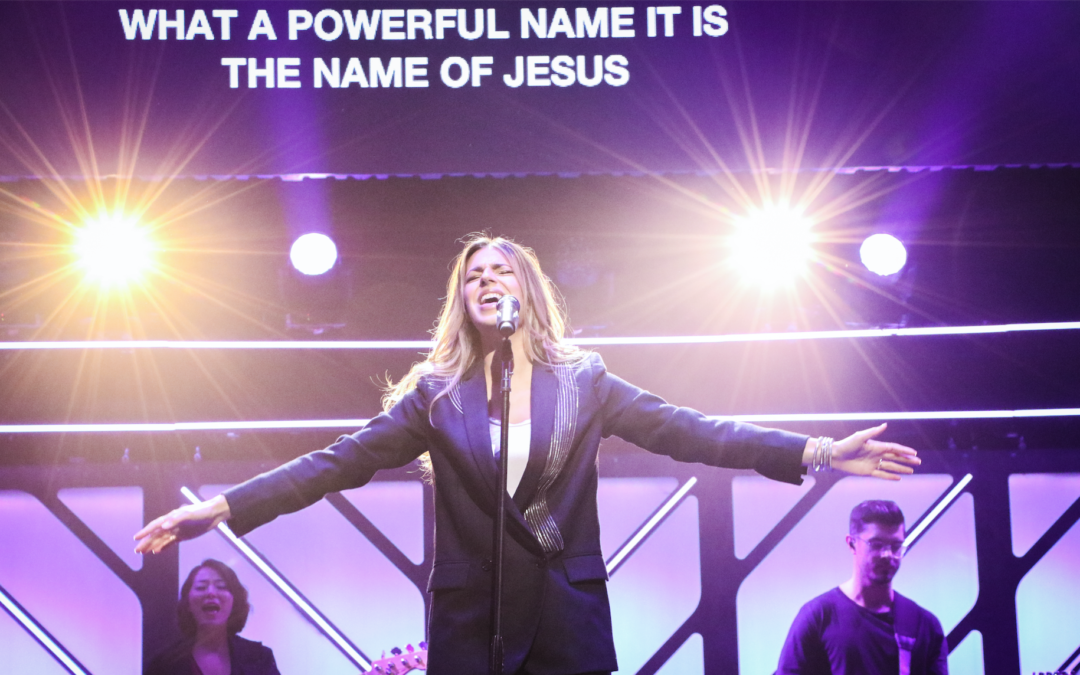 The GMA Dove Awards celebrated its fifth consecutive year on Lipscomb's campus Tuesday night when several Christian and Gospel musicians gathered in Allen Arena to perform and honor outstanding artists, songs, albums, films and more. Photos by Becca Risley « ‹ 1 of 3 ›...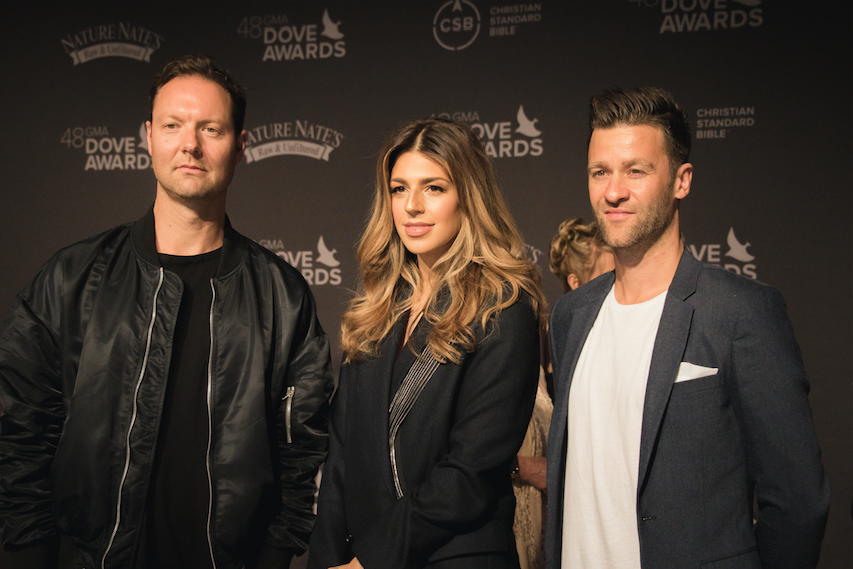 Tuesday night outside Allen Arena, artists in the Christian and gospel genre gathered in celebration of their work. The red carpet for the annual GMA Dove Awards started at 3:30 p.m., and by 6:00 p.m., all gathered had seen filmmakers and musicians, including headlining artist Reba McEntire. The red carpet precluded the 48th-annual Dove Award show, the fifth of its kind on Lipscomb's campus. « ‹ 1 of 2 ›...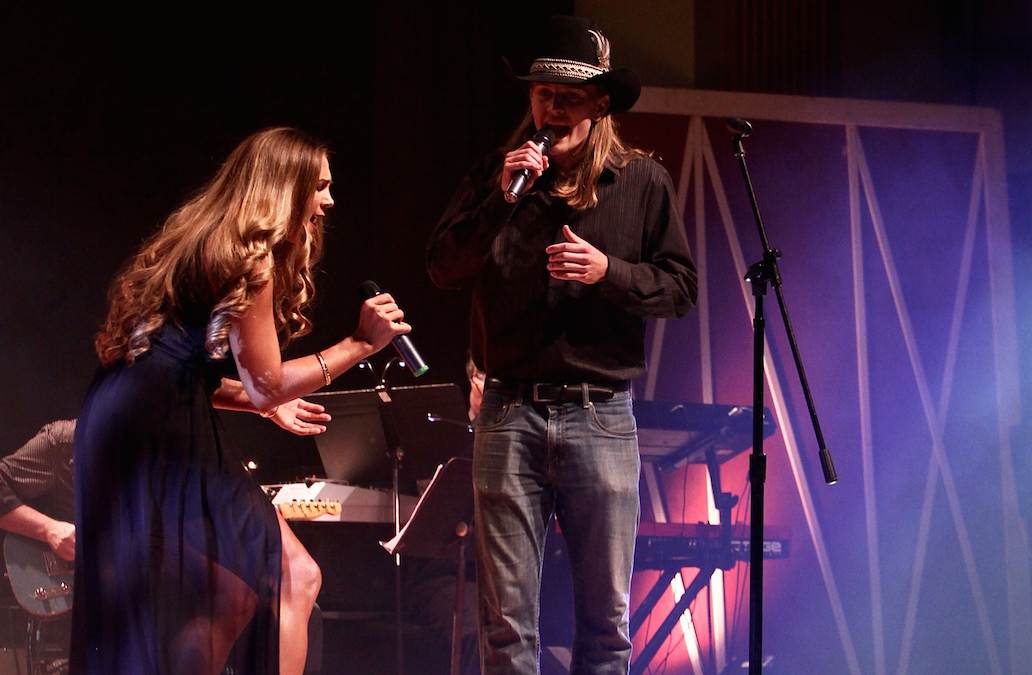 Tau Phi took some inspiration from country music star and club alum Thomas Rhett as the men's social club hosted its 38th annual Cowboy Show Saturday night in Collins Alumni Auditorium. The night began by recognizing and praying for the victims and family members affected by the Las Vegas shooting at the country music festival last weekend. The show featured the men of Tau Phi and the women of Lipscomb singing country music hits varying from Charlie Daniels' "Devil Went Down to Georgia" to Thomas Rhett's "Playing with Fire." The money the club raised through ticket purchases went to its philanthropy, Room in the Inn. Hunter Taylor directed the show and said that he feels the Tau Phi Cowboy Show and Tau Phi itself go hand-in-hand. "Neither one would exist without the other," Taylor said. "Both of them show me that I can always count on my brothers to be there for me. I knew my boys would show up and give it all they had. I could not be more proud of them, and there's not another group of guys I would have rather done this with."...