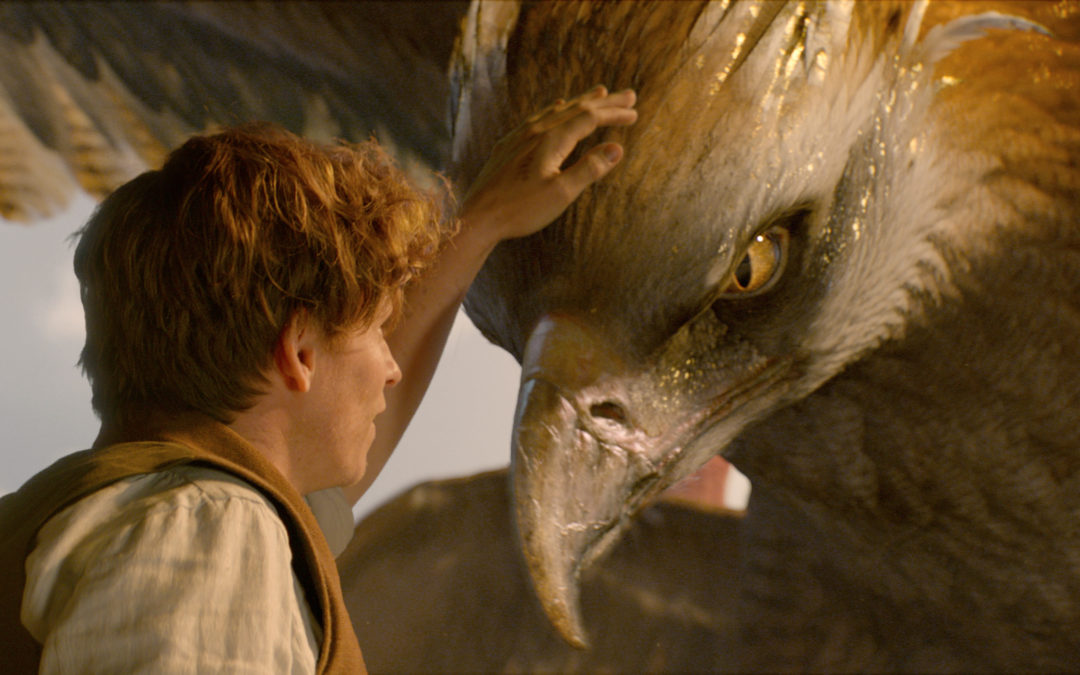 In Fantastic Beasts and Where to Find Them, J.K. Rowling takes us to the magical, wizarding world of Harry Potter once more, but in a new, fantastic (pun-intended) way. The year is 1926, and Newt Scamander, played by Oscar-winning actor Eddie Redmayne, has just arrived in New York City — but not unnoticed, of course.  Having a suitcase full of magical beasts, a No-Maj (American for Muggle) and an underlining evil surrounding the city, this movie really put out all of the stops to be an absolute joy to Potterheads everywhere. Within the Harry Potter Universe, Newt Scamander's book, Fantastic Beasts and Where to Find Them was first published in 1927 and became a massive bestseller in the wizard world. It eventually became an approved textbook at Hogwarts, and Harry Potter even used it for his classes. Remember Chocolate Frogs and their cards? Well, Newt Scamander has a card of his own, which of course is a huge honor. There are even more references to the original series throughout the movie. At one point, it is revealed that Newt is greatly favored by Albus Dumbledore, and he even tried to prevent Newt's expulsion from Hogwarts. In the very beginning of the movie, it is revealed that Gellert Grindelwald is causing mass chaos across the world . . . but especially in America. However, he has yet to be found. Maybe at some point over the next few movies, we will finally see the famous duel between him and Albus Dumbledore. That is one of three story-lines in Fantastic Beasts, but don't worry, it's not hard to follow. What's so...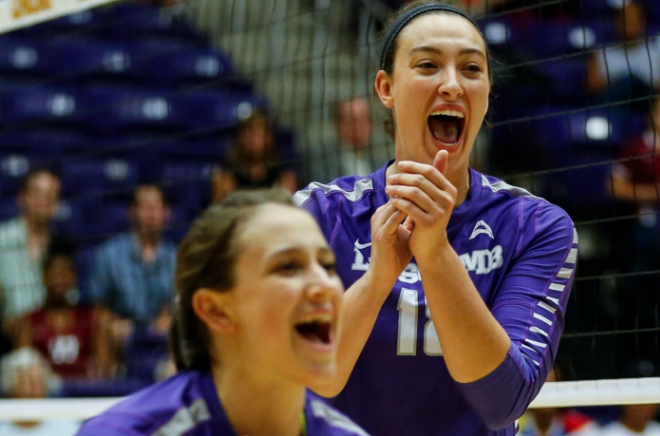 The perfect word to describe the Bison's play Saturday night is relentless, as the team came onto the court with a fiery will to win and a refusal to be defeated. The crowd was alive in Allen Arena for the second face off between Lipscomb and FGCU in an ASUN championship game. The Bisons went into the game 21-7. No. 3 seed FGCU was 27-5. "It is part of the program," Rosenthal said. "Since 2007 we have been in every championship match except for one." Although Lipscomb was the favored winner, the victory did not come easily. Lipscomb took sets one and two before falling in the third set. The Bisons rallied together to take set four in a nail biter 25-23. The Bison dominated the first set with hard hitting kills 25-16. The second set was back and forth with Lipscomb ahead most of the match all the way up to 16-14. Taylor Racich took control of the set with her legendary jump serve and pushed FGCU to a timeout to recoup. Carly Nusbaum and Maddie Phillips continued to read the defense flawlessly and find the gaps. Whereas FGCU tried to smack the fire out of the ball, Lipscomb played to FCGU's weaknesses and tipped the ball within the gaps, forcing FGCU to scramble. The Bisons quickly took the momentum and refused to let any ball hit the ground. At 22-18, Brittany Thomas did her best to make contact on FGCU's hard hits but was unsuccessful in controling the ball. Maddie Phillips finished off the Eagles with a hit straight through the middle that deflected off of FGCU's...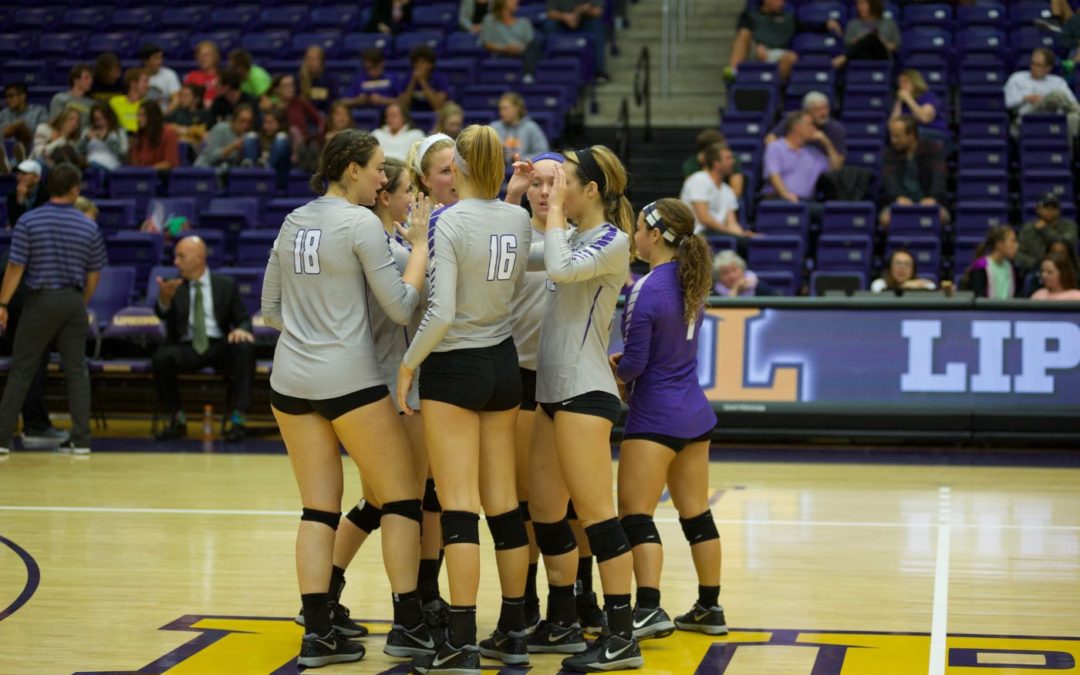 Lipscomb already carried some hardware heading into Friday night's matchup against No. 5 USC Upstate in the semifinal of the ASUN Conference Tournament in Allen Arena. The Bisons lived up to those expectations once again with a 3-0 sweep of USC Upstate. "A lot of it was just building the culture we wanted," Lipscomb head coach Brandon Rosenthal said. "It is about the program as a whole." The No. 1-seeded Bisons headed into Friday's match with a number of recent accolades. Rosenthal was named Coach of the Year for the 3rd time along with multiple accolades for his players. Carlyle Nusbaum took the title of ASUN Player of the Year and unanimous First Team All-Conference selection; Kayla Ostrom received the ASUN Scholar-Athlete of the Year for volleyball and a member of the All-Academic Team, and Taylor Racich, Brittany Thomas, Lauren Anderson, Morgan Elmore and Maddie Phillips received the honor of being Second Team All-ASUN selections. "We have put ourselves in a great position," Rosenthal said. "If you look at the last five or six weeks, we have worked really hard to really find our identity." After a grueling 5-set match last night, USC Upstate appeared to be out of gas and out of luck. This ASUN semi-final game was an elimination game, and the Bisons conquered the Spartans easily in three sets. The win allows the Bisons to clinch their fourth straight year in the ASUN championship game. Tonight's starters, Anderson, Nusbaum, Phillips, Katie Bradley, Morgan Elmore, Chloe Rogers and Brittany Thomas played most of the night and put up scores of 25-19, 25-15 and 25-18. The first set...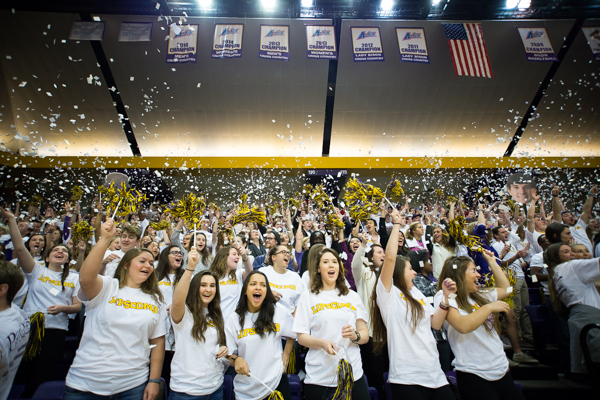 For decades, Bison basketball has been the most popular sport on Lipscomb's campus. However, in recent years, attendance at games has dropped, especially students' attendance. With the way technology has advanced, there are now reasons for students to not attend games, so Lipscomb athletics Director of Marketing Garner Goode believes. "It's always a challenge to get students to come to games," Goode said. "It's a challenge to get anyone to come to games, really. With the world of ESPN and social media, it makes it really easy to stay at home." Goode and his team are tasked with the challenge of getting people to go games rather than to watch them from home or their dorms. "Some of the main features we try to focus on are items that would get people to games. Goode works to get various sponsors of items from outside Lipscomb to bring new ideas for giveaways, including Pancoast Benefits. This year's promotional giveaways range from posters and magnets to bobbleheads depicting Lipscomb's mascot and Lipscomb founder David Lipscomb, to various t-shirts, including one completely in Spanish. "We love working with Pancoast. They always want to push the envelope a little bit further. That's kind of how we got to the idea of the bobbleheads. And the SGA (Student Government Association) has been great working with us as well. They're actually sponsoring another bobblehead. "We've got some things that is focused on community engagement and ways to plug into the community. We've got a shirt this year that is completely in Spanish we're going to give away on Latino Heritage night that's coming up on December first." Lipscomb...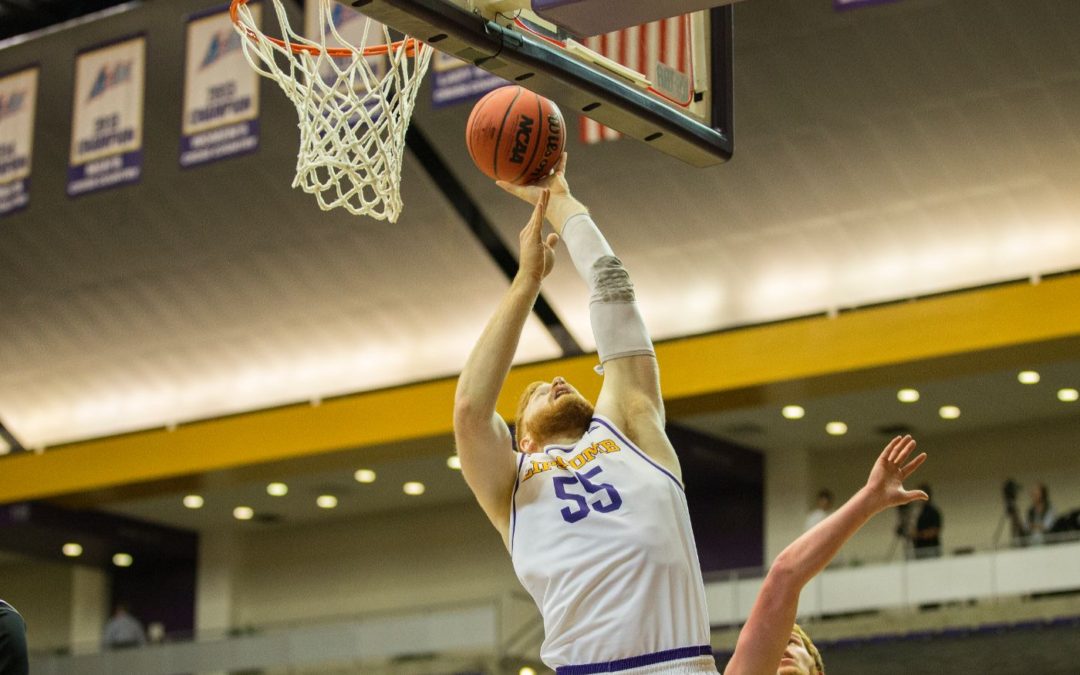 George Brammeier and Rob Marberry scored 15 points apiece to lead the Lipscomb men's basketball team to a 99-70 drubbing of Piedmont on Tuesday in Allen Arena. The Bisons (2-1) successfully pounded the ball inside all night, outscoring the Lions (0-1) 46-20 in the paint. "Getting the ball inside is always a part of our game plan and it needs to be where we start," coach Casey Alexander said after the win. "Rob and George had a lot of success tonight and anytime they're scoring effectively that's gonna be good for the rest of our offense." Lipscomb used a dynamic attack offensively to gain the victory, with seven players scoring in double figures. Brammeier and Marberry were followed by Freshman guard Michael Buckland and Sophomore Garrison Mathews, who both scored 13 points. Guards Josh Williams and Aaron Korn scored 11 each for Lipscomb, while Freshman guard Kenny Cooper finished with 10 points. The Bisons also shared the ball well, assisting on 29 of their 38 field goals. "29 assists has to be close to a team record and seven guys in double-figures also, so I was really pleased with our offense," Alexander said. "It shows that we have a lot of versatility and punch offensively." Sophomore forward Eli Pepper made his first appearance of the season in the contest, playing limited minutes as he returned from an ankle injury. He finished with seven points on three-of-four shooting and corralled a team-leading 10 rebounds in just 14 minutes of action. "We didn't really have a plan for him, and we knew he wasn't going to play his normal role," Alexander...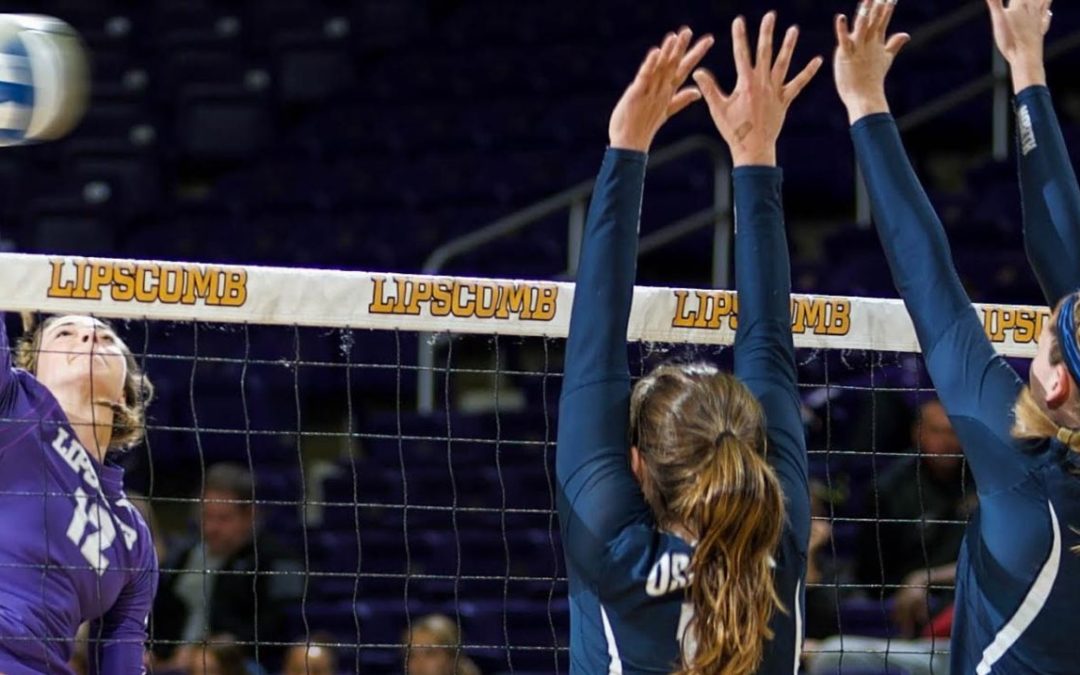 The Lipscomb Lady Bisons (20-7, 12-2) clinched the #1 seed and a first round bye in the A-Sun Tournament by defeating the North Florida Ospreys (18-13, 8-6) in three sets during the regular season finale on Friday night in Allen Arena. Lipscomb also clinched its 6th A-Sun regular season title and its 9th season with at least 20 wins, while also extending its win-streak to 13 games. "It means a lot from the standpoint of the grind of regular season conference play," head coach Brandon Rosenthal said. "It's at least 10 weeks and a ton of pressure on those girls, but the pressure's what we want." Both teams came out with a lot of energy but the Lady Bisons, lead by the energy of senior Taylor Racich, took early advantage with a score of 12-6 in the first set. "Taylor's got a heck of an arm – one of the best in the country," Rosenthal said. "She's coming off an illness and we encouraged her to get in a spot where she could bring that energy. "It was a huge difference maker, especially in the third set." It was a hard-hitting rest of the set, as both teams fired off missile-like serves and spikes that led to kills and a 17-10 score. The Lady Bisons took the first set 25-15, pulling away from the Ospreys late in the set to take a 1-0 match lead. Freshman Lauren Anderson started the second set giving Lipscomb an early 5-0 lead. However, North Florida battled back to trim the Bison lead to 13-11 after some Lipscomb miscues. Still, Lipscomb was doubling North Florida in kills 32-15, assists 31-15...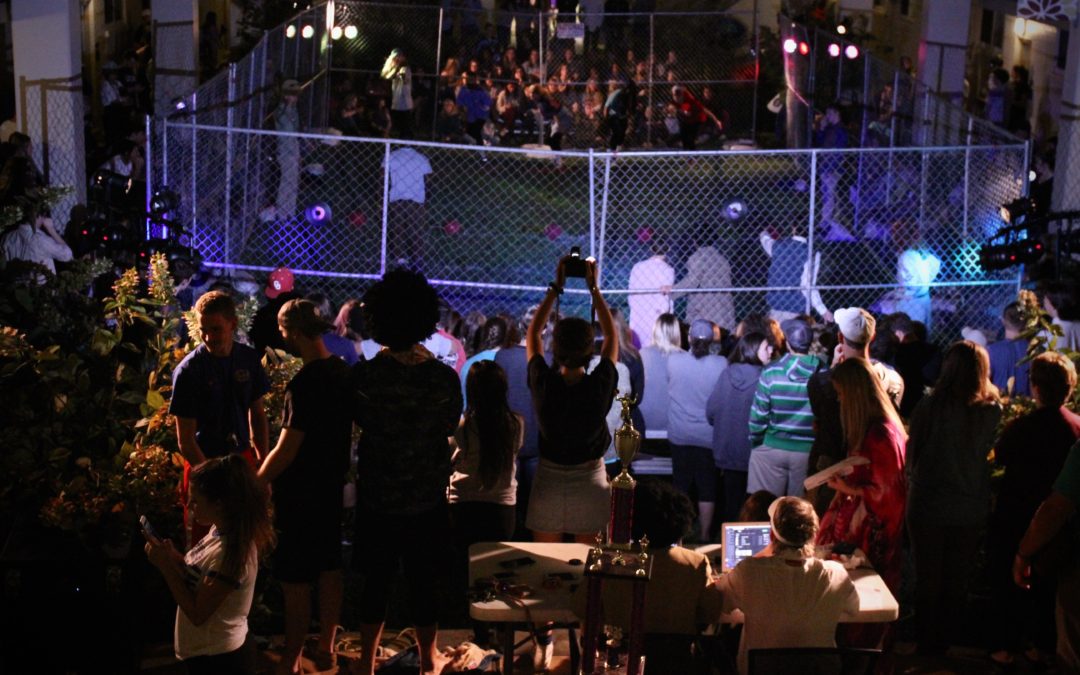 Friday night Lipscomb's Student Activities Board held the annual dodgeball tournament in Fanning Hall's courtyard. This year's theme was "Disco." Many spectators lined the balconies of the residence hall to witness the teams compete. Each team with a different theme donned costumes, and the first-place winner was the "SRAT" team. Photos by Ben Davis « ‹ 1 of 2 ›...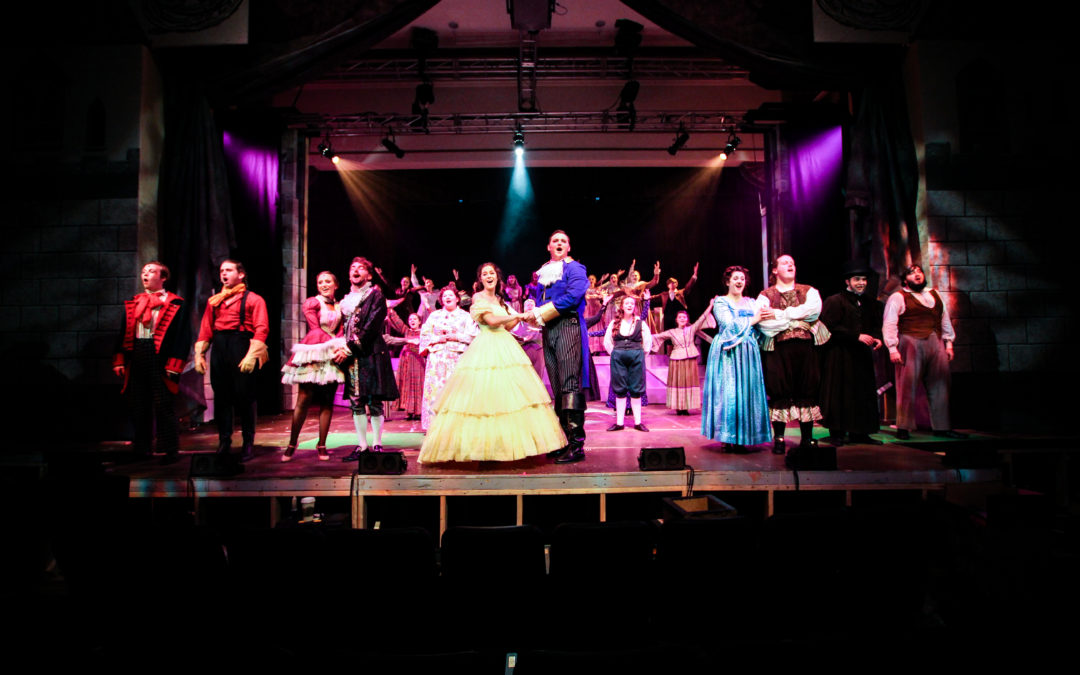 A tale as old as time takes center stage at Lipscomb's Collins Alumni Auditorium at 7:30 p.m. Thursday night to kick off the opening weekend of the theatre department's fall musical. The show runs Oct. 27-29 and Nov. 4-5 at 7:30 p.m. and Oct. 30 and Nov. 6 at 2:30 p.m. Photos by Becca Risley « ‹ 1 of 2 ›...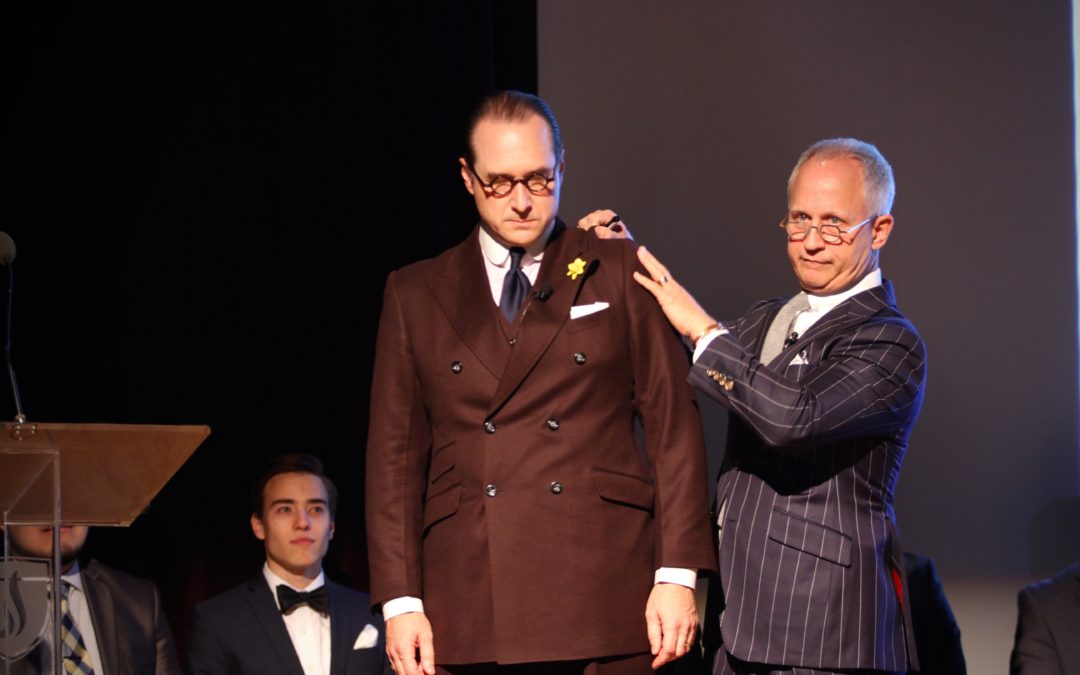 Sponsored by Lipscomb's College of Entertainment & the Arts, a men's fashion show was held in Shamblin Theatre Monday night. The event featured special guests Jeff Loring, owner of Loring & Co: The Art of the Fit and Stitch It Alternations; Michael Shane Neal, artist-in-residence for Lipscomb's College of Entertainment & the Arts; and Reggie Blair, director of admissions. Each shared tips on style, how style affects employability and how to afford the professional look while on a college budget. Photos by Ben Davis ...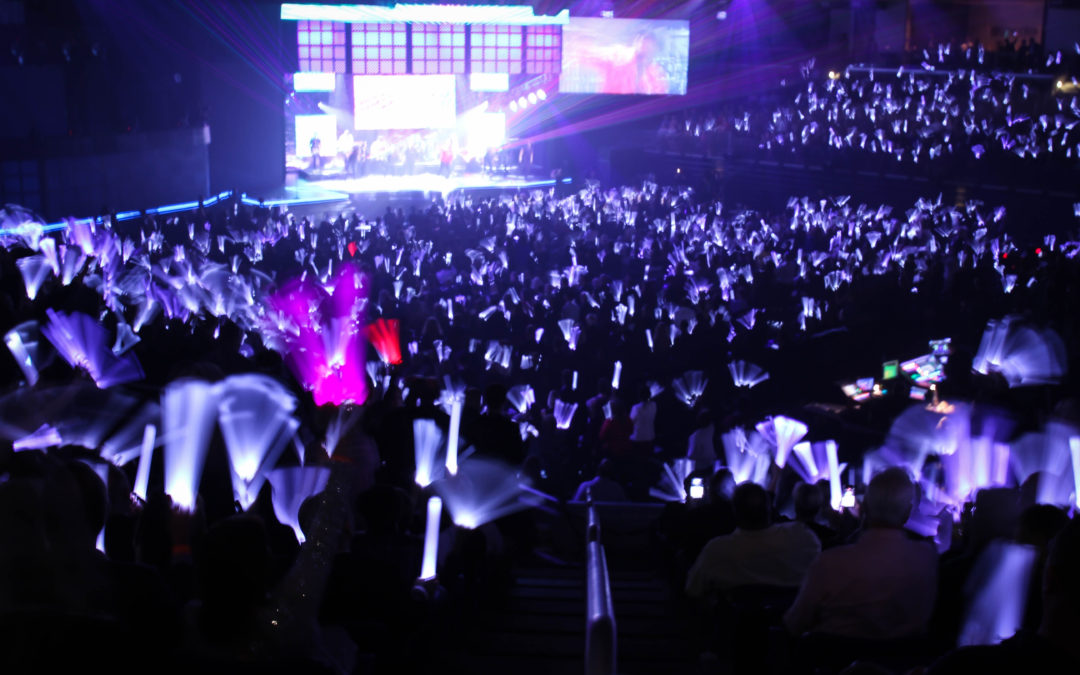 The 47th annual Dove Awards show took place Tuesday in Lipscomb's Allen Arena. The awards show honored notable Christian artists in the industry while glorifying God through the entire process. The evening was filled with award nominations, performances and worship. Photos by Ben Davis « ‹ 1 of 2 › » ...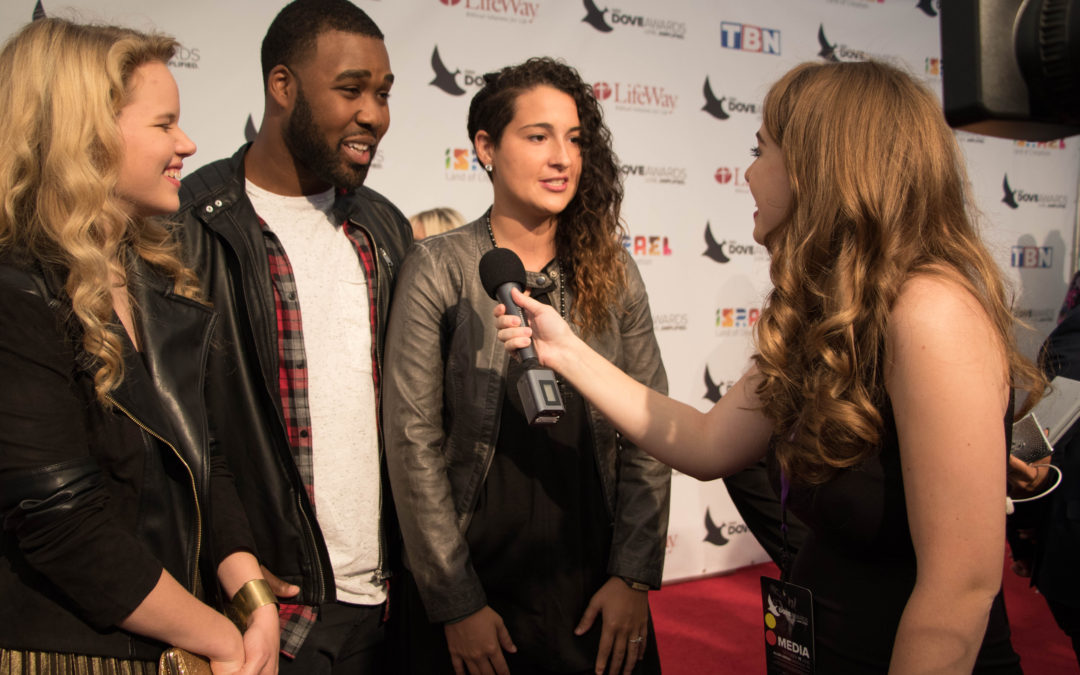 Lipscomb University hosted the 47th annual Dove Awards ceremony Tuesday night. Many well-known Christian musicians such as Lecrae, Hillsong United and Chris Tomlin joined other popular Christian figures like Sadie Robertson to perform at and enjoy watching the award ceremony. Before they entered the ceremony, many decided to walk the red carpet outside Allen Arena. « ‹ 1 of 3 › » Photos by Anna...