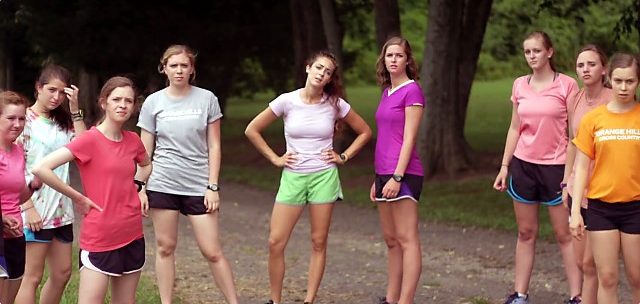 Lipscomb alumna Lacy Hartselle is chasing her dreams, as she appears in the recently released cross country film Remember the Goal. The faith-based film tells the story of a new, young female coach who comes to an all-girls private school in hopes of leading the cross country team to their first state title. Remember the Goal is Hartselle's first feature length film. She plays Kristen Sims, the lead varsity runner, who essentially steals the joy of running from her teammates. "Playing roles so different than you are allows you to dive deep into another person's mind and allows you to love the role that much more," Hartselle said. Acting has always been Hartselle's dream career. When she was just seven years old, she began participating in school theater; now, she's pursuing her passion through television, short films and feature films, like Remember the Goal. A Huntsville, Alabama, native, Hartselle chose Lipscomb because she wanted a close-knit community to grow intellectually and emotionally. She had attended Impact at Lipscomb multiple times, and ultimately decided to become a Bison, majoring in theater. During her time at Lipscomb, Hartselle said she had the opportunity to be in a TV pilot called "Drama Majors." She cites this role as one of her favorites to date. Hartselle also left some advice for those who are wondering how they could make their acting dreams come true. "The most important thing that you need is passion, and for acting to be something that you love," Hartselle said. "Be on film as much as you can regardless of if you will be paid or not. Work with the...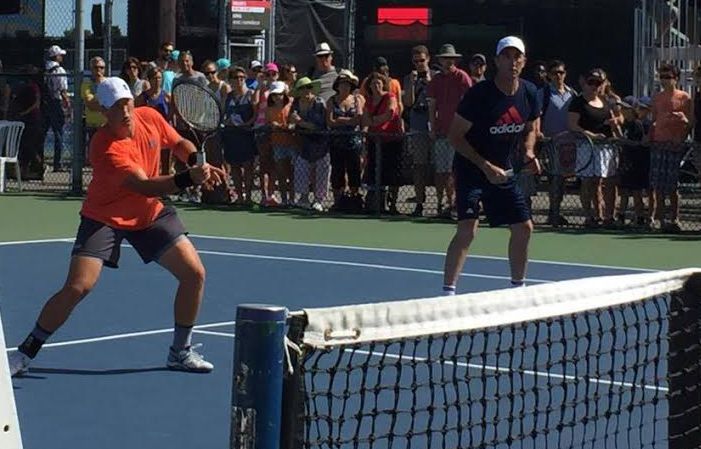 This summer, Lipscomb men's tennis player Philippe Courteau had the rare opportunity to work with some of the top women's tennis players in the world. The junior was chosen to be a hitting partner for the players at the Rogers Cup in his home of Quebec, Canada. The Rogers Cup is one of the top tournaments for women. The players were partnered with hitting partners to begin the tournament and could request to continue hitting with them throughout their stay at the tournament. One of the players Courteau was partnered with throughout the nine days was Simona Halep. Halep is currently the fifth-ranked player in the world and would go on to win the tournament. "It was extremely nerve-wracking," Courteau said, adding, "It was a great experience. Every time we were practicing we had six or seven hundred people there watching." For Courteau, the experience was about more than just getting to meet and play with professional players. It was about learning from them. The next step for Courteau is taking what he learned in Canada and applying it to not only his game, but also bringing it back to campus and helping his teammates at Lipscomb. "It's just a lot of self-confidence," Courteau noted. "They were saying I could go pro, but we have seven other guys here playing at my level. "Just the professionalism, being very serious and dedicated to your craft — I think those are things that can help our program." Bison head coach Mario Hernandez said that anytime a player gets an opportunity such as Courteau's, it can make a lasting impact on the...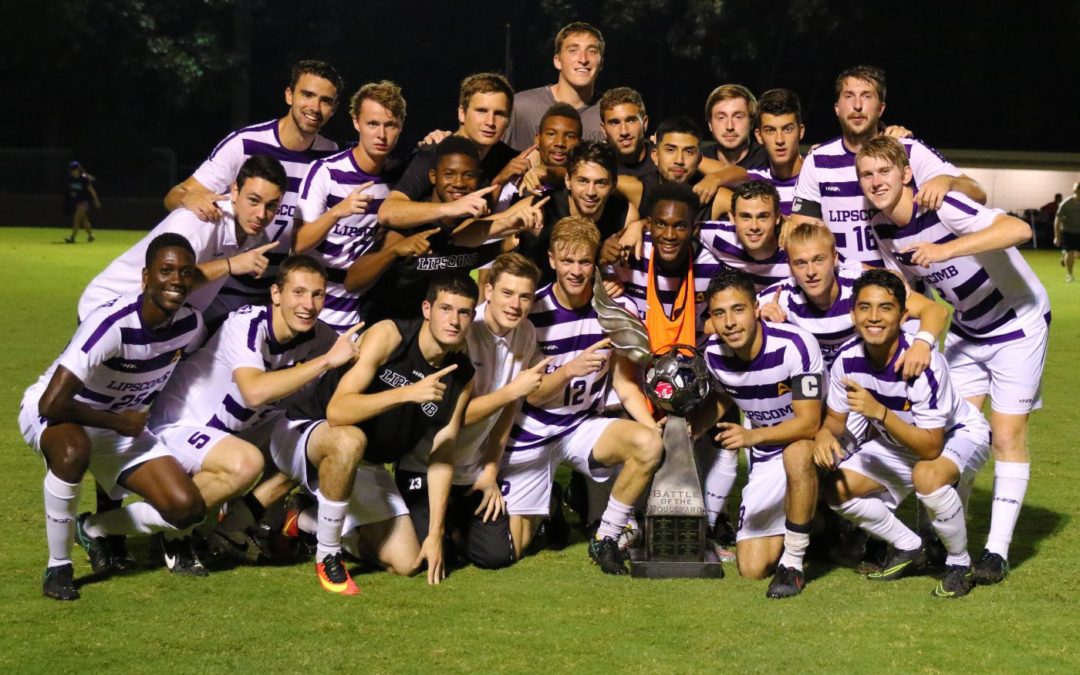 The men's soccer squad scored a 4-2 victory against its school rivalry, Belmont, on Monday night in front of an energetic crowd at the Lipscomb Soccer Complex. The win snapped a two-game losing streak for the Bisons and improved their record to 3-2-0 on the season. Although the annual "Battle of the Boulevard" match was highly anticipated, Coach Charles Morrow said he wanted to treat it just like any other game. "Getting back on the right side of things and putting in a good performance was most important," Morrow said. "It's not that we downplayed the rivalry because this game is always special, but tonight was more about us taking a step forward as a group and trying to get ready for conference play." The Bisons struck early and often in the match. Freshman Javier Leija converted a header on a beautiful cross from sophomore Logan Paynter in the 12th minute, and Lipscomb extended the lead to 2-0 just one minute later when junior Ivan Sauko found the back of the net. Belmont seemed to be back in the game when the Bruins' Stephen Bailey snuck a header in the top-left corner of the goal early in the second half, but Lipscomb quickly answered when senior Josue Chavez found senior Daniel Vieira, bringing in another goal for the Bisons in the 51st minute. Paynter then tacked on an insurance goal for the Bisons with a dart from the right-side in the 83rd minute. Belmont's Elliot Jones added a score in the 87th minute, but it was too little too late for the Bruins. Lipscomb dominated in every facet of...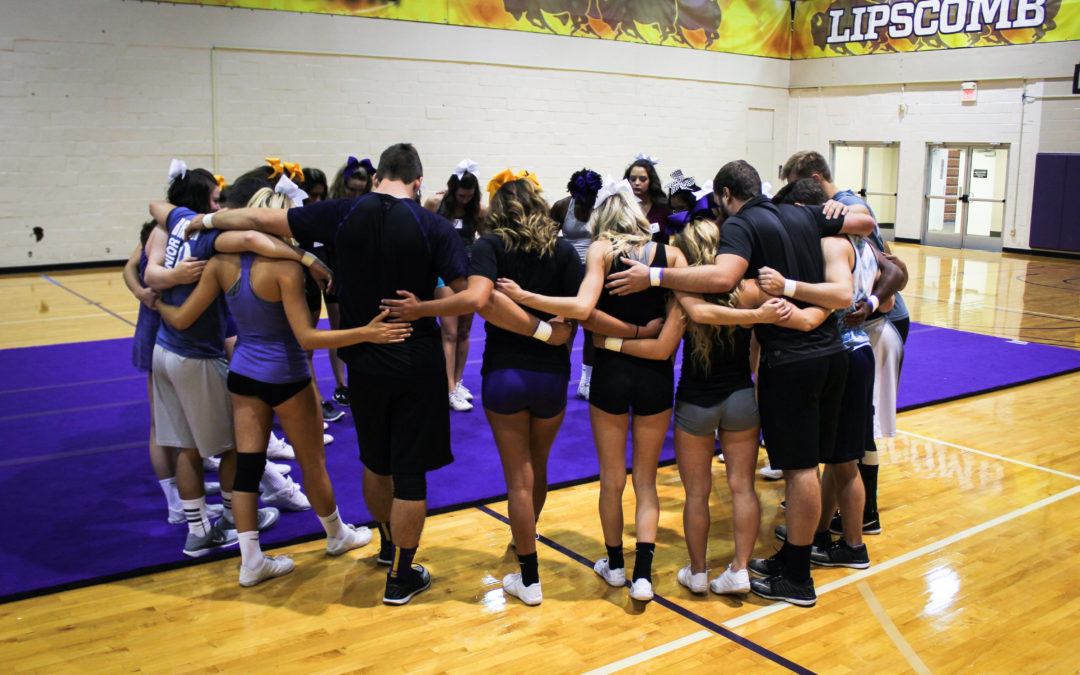 After a two-day weekend intensive, this year's cheer team has been announced. The group features 24 Lipscomb students, all of whom have demonstrated skills in tumbling and stunting. "I am so excited to be a part of this wonderful university, athletic department and the cheerleading team," coach Pam Pearson said. "These individuals have put in so many hours this summer to improve their skills and it showed at tryouts." In no particular order, the 2016-2017 squad is as follows: Hayden Hines Karlie Wigginton Payton Crider Megan Gillon Addie Britton Aubrey Watson Karley Adams Lindsey Nance Kelsey Nussbaumer Janiah Knight Sierra Knuckles Angelina Facunla Ryan Kibble Heather Greene Katelyn Prine Hunter Brown Hayden Brown D.J. Jones Leticia Adkinson Kalieanna Grant Ashlee Brandon Kiana Janbakhsh Hayden Hall Hannah McFarland In the event of absence or injury, the team has also taken Jamie Feller and Caroline Stack as alternates. The Lipscomb cheer team can be seen on the sidelines and during the halftime show at all basketball home games this season. "We are so far beyond where we ended our season last year and that is due to the talent that we have attracted along with a lot of dedication and hard work," Pearson said. "We will continue to work hard and we look forward to our first game in Allen Arena." Photos by Becca Risley...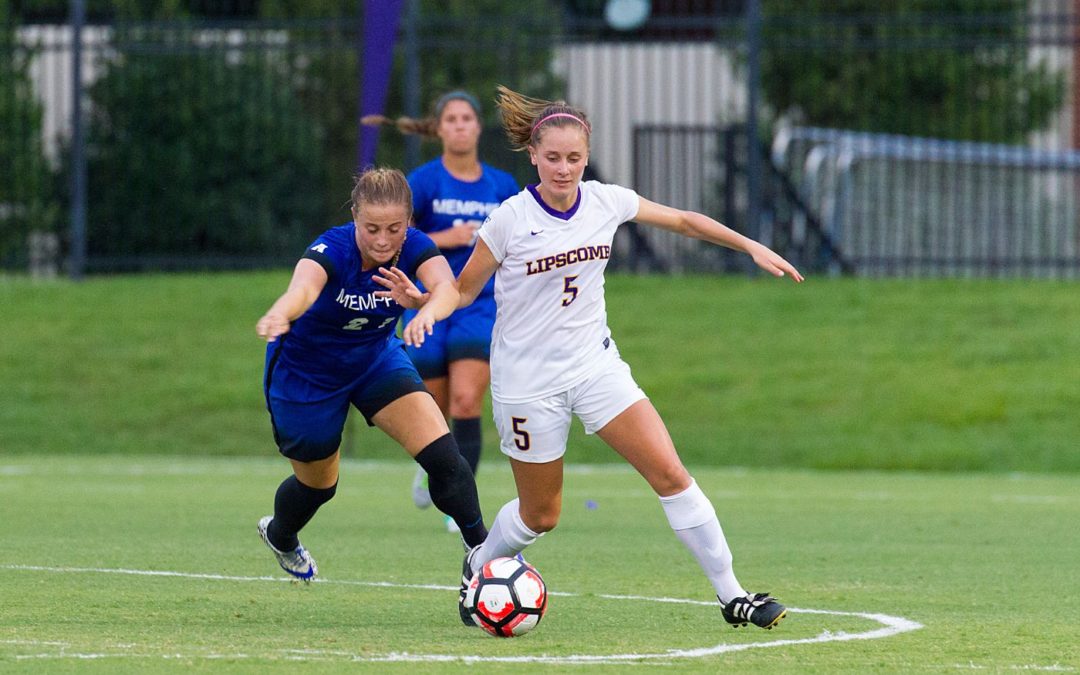 The Lipscomb women's soccer team maintained its spotless home record on Sunday, earning a hard-fought 2-1 victory against Wright State, a member of the Horizon League. The win improved the Bisons' record to 6-1-1 on the season, including a 4-0-1 home record. "Sunday games are always tough," coach Kevin O'Brien said after the contest. "We've got girls that played 90 minutes on Friday and then 90 more today, so it was really gritty for us to get the win." After a scoreless first 45 minutes, things quickly got exciting during the second half of play.  Lipscomb broke the 0-0 tie when sophomore Brooke Brenner's shot found the back of the net in the 57th minute. Wright State's Niki Romero answered with a goal of her own in the 80th minute, but the Bisons quickly took the permanent lead just two minutes later with a goal by sophomore Lindsay Brent, who was assisted by Emily Rogers. In a hectic final eight minutes, Lipscomb was able to hold the Raiders scoreless and hold the victory. "Wright St. was one overtime away from going to the NCAA tournament last season, and they had some really special players that were tough to cover," O'Brien said. "I was especially proud of the way we rebounded so quickly after they tied the game. We didn't hang our heads, and I think that says a lot about us as a team." Lipscomb and Wright St. both had five shots on target in the match. Both teams put significant pressure on the opposing defenses, especially in the second half. The Bisons have a busy week on the soccer pitch as...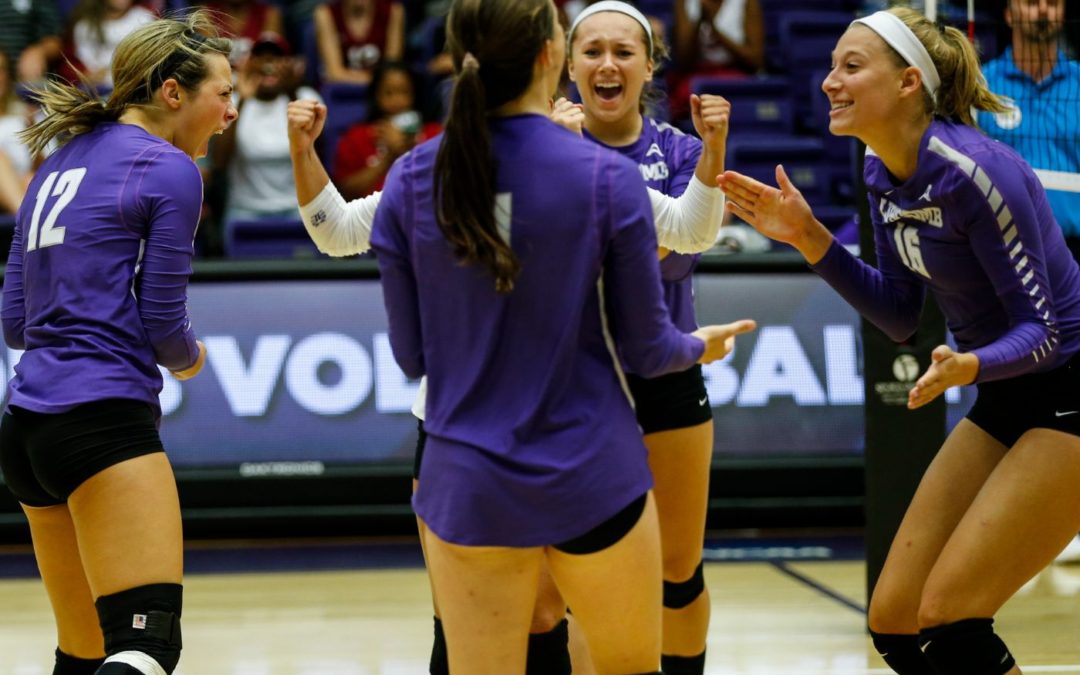 Lipscomb women's volleyball (8-2) finished a successful opening home weekend with a 3-0 victory over the Virginia Tech Hokies (4-5) in the final match of the LUV Invite. The Lady Bisons went 2-0 in their first two matches at the invite, besting two "Power-5" schools, Ole Miss and Northwestern, in the process. Lipscomb found a groove late in the first set and trailed the Hokies 13-10. "This is one of those where they had to dig deep," head coach Brandon Rosenthal said. Back-to-back blocks by freshman Maddie Philips and a Virginia Tech error helped Lipscomb storm back to trim the Hokie lead to one, 19-18. Lipscomb came all the way back to claim the first set, 25-21. The teams had the same amount of digs with 18, but Lipscomb held the advantage in kills 14-8, blocks 5-3 and assists 13-6. The Lady Bisons had three players who had four digs and were lead by senior Kayla Ostrom, who had eight assists, which was two more than Virginia Tech had as a team. "Kayla does a fantastic job, and I told her earlier in the match we were going to need her leadership, and I believed in her," Rosenthal said. Once the Lady Bisons found their collective groove, Lipscomb started establishing the pace and raced out to an early 6-1 lead in the second set. The contest would remain tight till the end as the Lady Bisons held a 19-18 lead this time. Lipscomb held on late and won the second set 25-21. They led in digs 13-12, kills 15-10, blocks 5-4 and assists 14-8. The Lady Bisons were lead...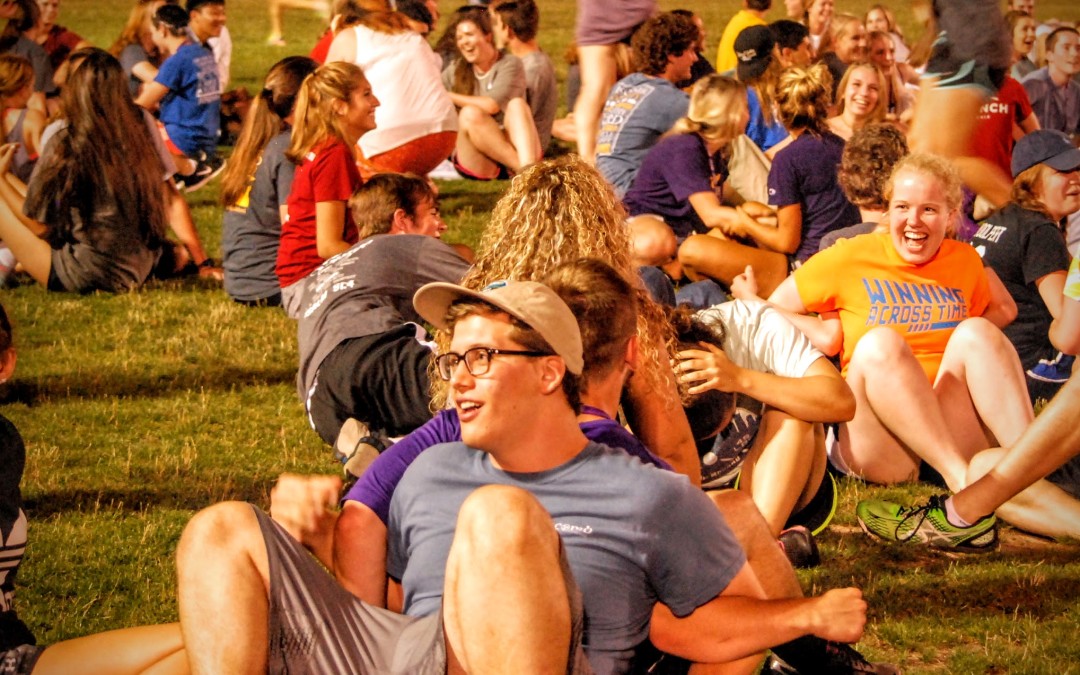 June Advance — two days led by the Quest leaders for incoming freshman to register for classes, make new friends, meet with their academic department and explore the campus they'll soon call home — kicked off on Thursday and ran through Friday morning. One of the students' favorite activities is "Nocturnal Madness," which is a little over an hour of time on Thursday night to relax, have "more fun than you can imagine" and get to know fellow students better....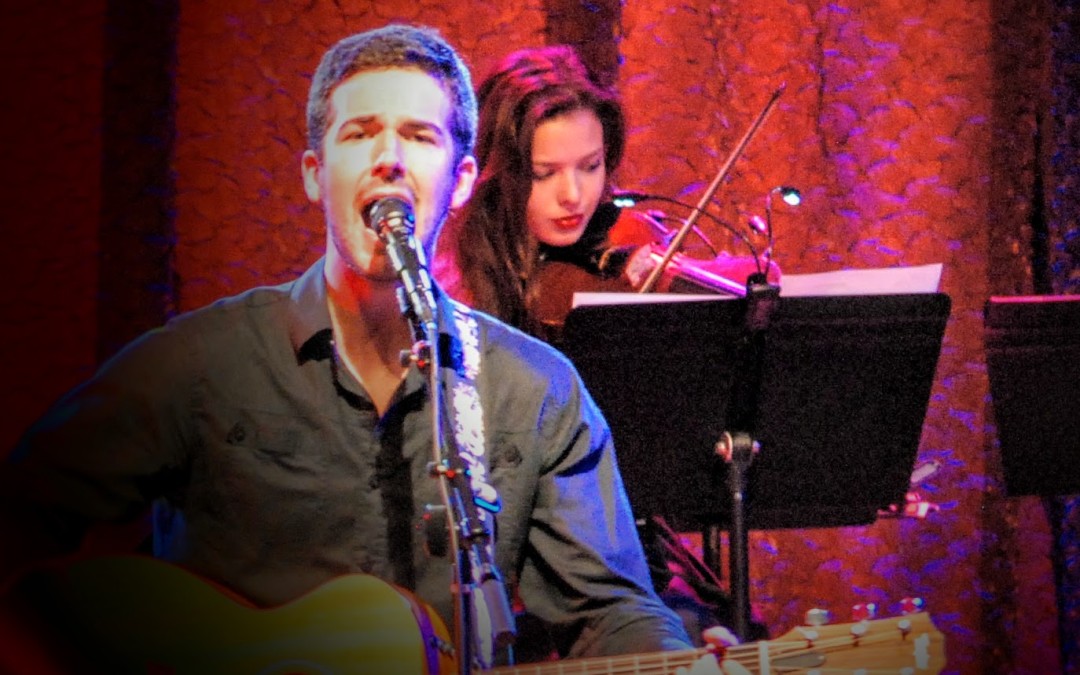 Featuring a theme on justice, the Christian Scholars Conference kicked off this week, showcasing a "Tokens" show: "A Change Is Gonna Come," led by host (and Lipscomb theology and ethics professor) Lee Camp on Thursday night in Collins Alumni Auditorium. Throughout the show, Camp said they will be "looking for tokens of a world characterized by a rightful justice." The live performance featured special guests, music, discussion, skits, poetry and more. Another live "Tokens" show will be held Sunday, November 20, 2016 at Nashville's Ryman Auditorium....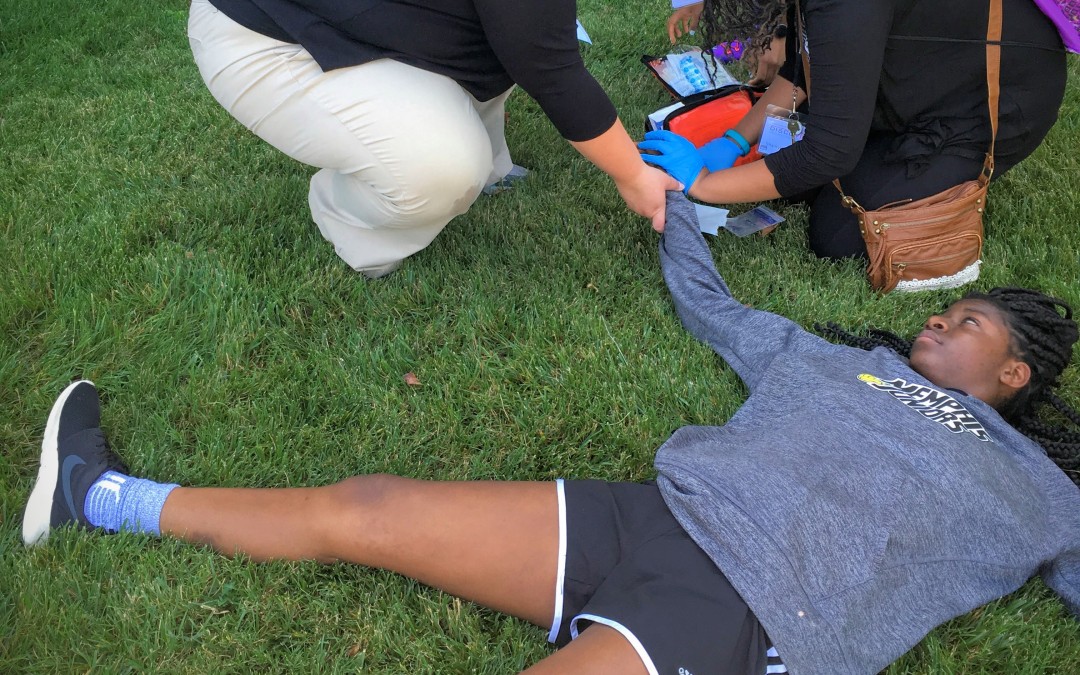 Campers received hands-on medical experience this week at this year's Lipscomb-HCA/TriStar Health Care Academy. The academy drew 26 high-schoolers from across Tennessee — and even one from Honduras. The academy's activities included first-aid training and even a live simulation, featuring Journalism Campers as "victims." On Tuesday, an Air Evac helicopter landed on the quad. Photos by Lauren Borders, Jason DeBord and Ellie...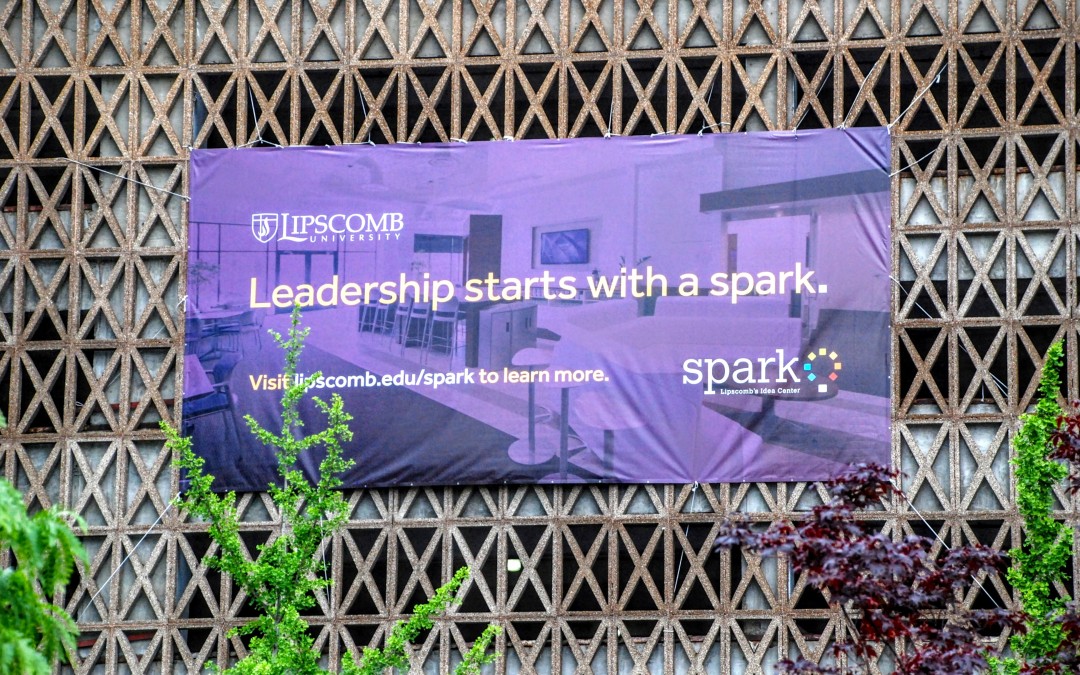 Lipscomb's latest endeavor seeks to build a partnership with Metro and to spark new leaders with a desire to serve in the downtown Nashville community. President Randolph Lowry announced the program, the off-campus Spark center in downtown Nashville, Tuesday morning on the SunTrust Plaza. Located at the corner of 4th and Commerce, the new Downtown Spark will open in January or February...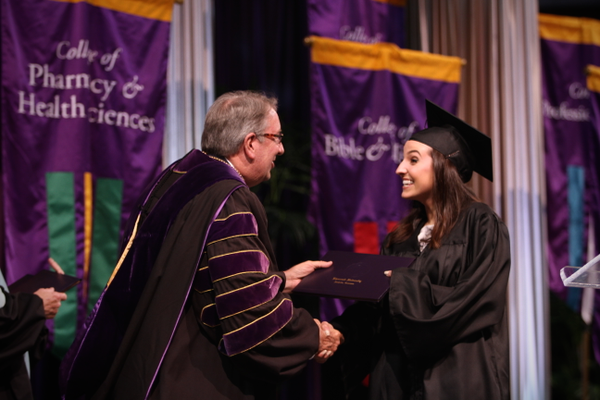 Lipscomb celebrated a record number of graduates, a Fulbright scholar, 29 SALT Scholars and three outstanding professors Saturday afternoon in Allen Arena. Over 500 students graduated making it the largest number of students in the university's history. Chemistry professor C. Kent Clinger gave the invocation, education professor Carrie R. Abood gave the faculty charge and exercise science professor Ruth Henry recognized 29 SALT scholars from six different academic areas. President Randy Lowry charged the students to remember to express gratitude and appreciation to those who helped them get to their graduation. Photos by Ben...