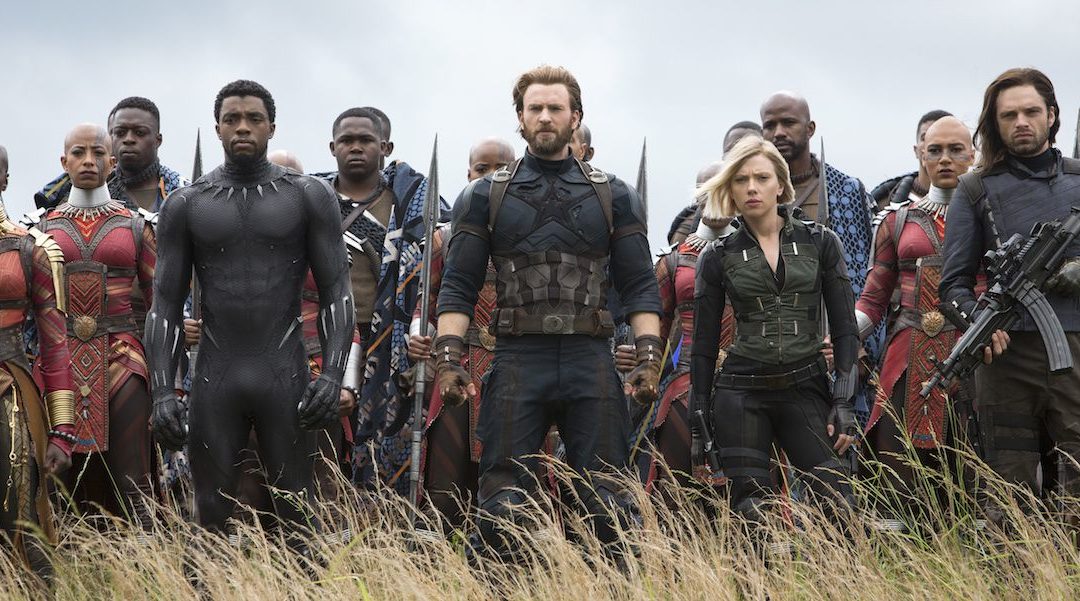 Avengers: Infinity War had a lot of hype to live up to. Ten years in the making gathers a lot of buildup, not only in the story it's forced to tell, but in the sheer magnitude of characters that must star in such a massive undertaking. With 20+ big-name celebrities such as Chris Evans, Scarlett Johansson, Chris Hemsworth, Robert Downey Jr. and more, the film has a lot of powerful characters to include. One would think this much power all at one time would create a sort of screen-time tug-of-war. While it can seem like a lot at one time, Infinity War triumphantly succeeds in what it had set out to do. Perhaps it's because the real star isn't one of these 20+ headliners, but the leading villain, Josh Brolin's Thanos. One of the biggest qualms about Marvel films has been its lack of dynamic villain characters. Marvel Studios has not yet had a villain as iconic as DC's The Joker, as Marvel often fails at developing its villains as well as its heroes. DC even had a film dedicated entirely to villains in Suicide Squad, while Marvel's villains in film still can't compare to The Joker's celebrity. While Thanos still doesn't reach that level, his super-villain character, nonetheless, is developed far beyond the typical Marvel villain. To Thanos, his ideas are noble. Thanos is intent on completing his mission of "killing people to prevent overpopulation," letting nothing stop him, not even if it means hurting himself in the process. Yet Thanos is far from the brilliant criminal mastermind, with his "success" coming from his sheer power rather than...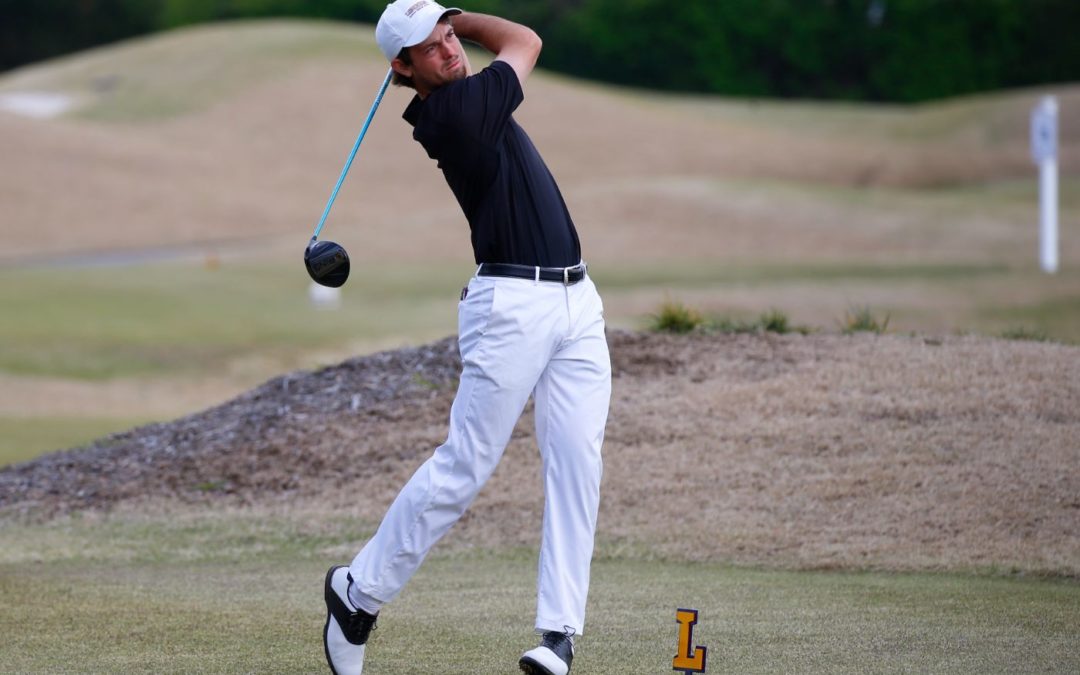 Lipscomb Golf's Dawson Armstrong set a course record in his last round of the Ryman Hospitality Intercollegiate on Tuesday in a tie for first place. Armstrong shot a record-low 63 strokes in the third round, or 8-under-par, pushing him to tie Rice's Mitchell Meissner. Both Armstrong and Meissner finished 5-under-par on the tournament. Coming into the third round, Armstrong was 4-over after shooting 70 and 75. He shot 5-over-par on the 13th hole in the second round. Finishing the hole in nine strokes made for his worst score on a hole in his college career. "Yesterday was one of the most testing days of golf I've ever had," Armstrong said. "Nothing went my way. I hit a lot of poor shots, and just didn't execute well." In the last round, Armstrong birdied six holes and sunk an eagle on the 10th. At 11, he chipped it in for a birdie in what he called his "shot of the day." "It could have been a lot better, but I'm very pleased with how I played today," Armstrong said. "Today's round was a long time coming for me. So, it was a good sigh of relief for me." Armstrong may have set a record, but it wasn't enough to push his team over the edge against the winning Rice Owls. Lipscomb finished 13-over and 5 shots behind the Owls. Senior Eric Ansett led the Bisons at an even-par going into the third round of the two-day tournament. "I made birdies when I needed to and had a lot of nice par-saves," Ansett said on the first two rounds. "It was a...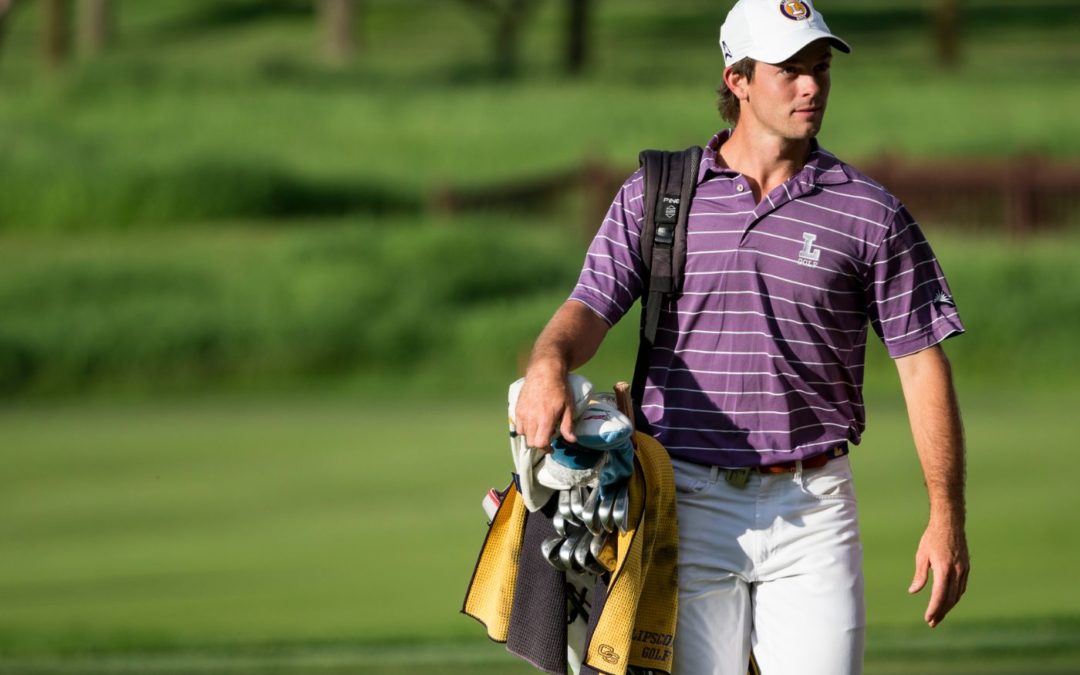 Lipscomb senior golfer Dawson Armstrong knows exactly what he wants to do after graduation. And his plans don't have anything to do with the Corporate Management degree that he'll earn in May. Last Friday, Armstrong won the Mackenzie Tour – PGA Tour Canada Qualifying Tournament at TPC Sawgrass in Ponte Vedra Beach, Florida. The victory secured Armstrong's spot on the 2018 Mackenzie Tour, a professional stepping stone for golfers dreaming of the PGA Tour. The tour includes 14 stops around Canada this summer, with the top finishers granted exemption for the 2019 Web.com Tour – golf's top development circuit. "It's a big burden lifted off my shoulders," Armstrong said. "The one thing that's been looming in my mind is that I hoped to play well in the qualifying for the Mackenzie Tour. Now that I've done that, the ball is in my court as far as which tournaments I play in." Armstrong said he hopes to participate in the Web.com Tour in some capacity this season, with dreams of securing his card for the 2019 PGA Tour. "My goal is to get into the Web.com Tour playoffs this year, and hopefully play well enough to be on the PGA (Tour) next year," he said. "I always want to be the best, and I'm going to do whatever it takes to get there." Armstrong's victory did not come easily. He began the final day of the qualifying tournament in a tie for fifth place, but posted a -6, 66 for the come-from-behind win. The Brentwood native capped his performance with a 35-foot putt from just off the green on the...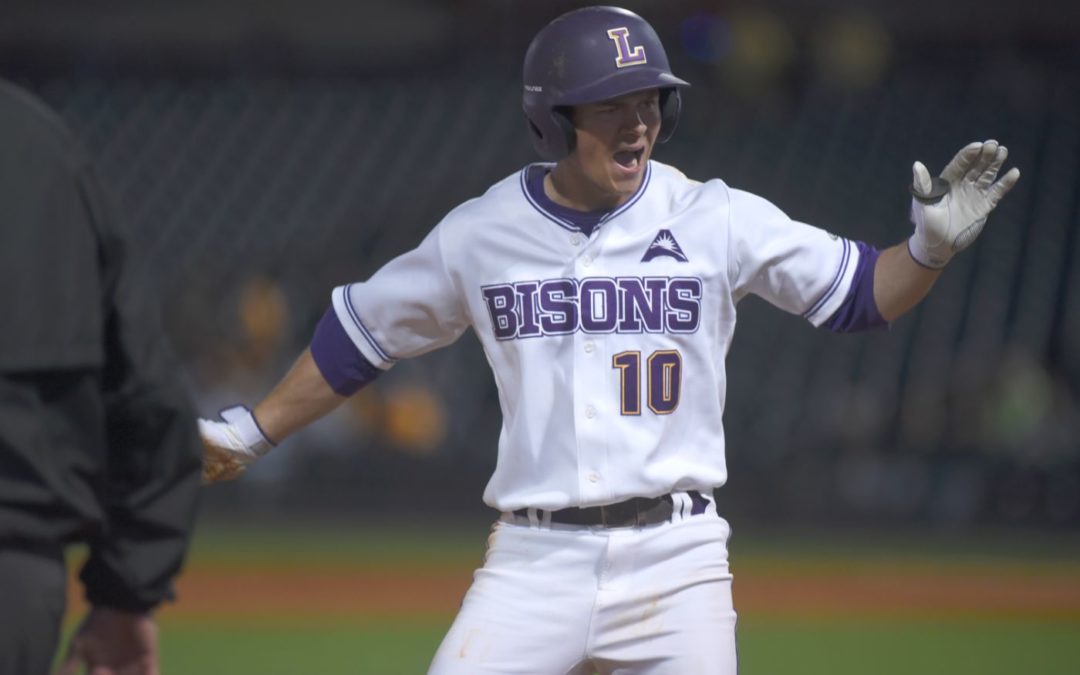 Lipscomb took down the eighth-best college baseball team in the country Tuesday night. In a neutral-site game played at the minor-league First Tennessee Park, the Bisons (11-13) used a three-run triple and impeccable bullpen pitching to take down the No. 8 Vanderbilt Commodores (17-9) by a final score of 5-1. "Any win at any time is so vital," Lipscomb's coach Jeff Forehand said. "But everybody knows the caliber of team that we were playing. And when you play one of the best teams in the country and you come out on top, it does give your team a boost." The three-run hit in the fifth, courtesy of junior first-baseman Cade Sorrells, propelled Lipscomb headfirst towards victory, but there were other small details that helped Lipscomb keep momentum in their favor as well. In the third inning, junior left-fielder Tevin Symonette jumped and bounced off of the fence while he caught a fly ball to help keep the game tied at zero. "I think it helped us set the tempo of how the game was going to go," Forehand said of the catch. Starting junior pitcher Kyle Kemp put in an odd performance for Lipscomb in four innings. On one end, he allowed no hits, struck out three, and allowed one run on a sacrifice fly. On the flipside, he posted seven walks, dragging innings out much longer than they needed to go. "To say I'm concerned about it, no, because it didn't hurt us," Forehand said. He also called Kemp "a strikeout guy." The Commodores took a 1-0 lead in the top of the fourth on a sacrifice fly from...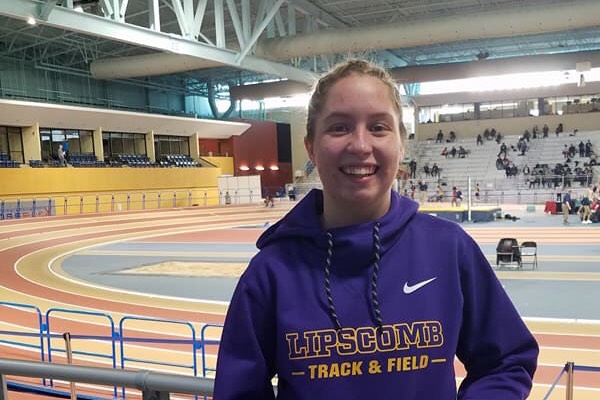 Imagine having a plan for your life and then one day it's interrupted and you're told you'll never be able to do what you love again. Freshman Lindsey Marriott went from competing nationally in cross-country races and track events to having her whole life thrown off course after a brain aneurysm rupture at 16 years old. Marriott started running at a young age and instantly became passionate about it. Her career officially began on the middle school track team. Her coaches noticed her skill for the sport and advised her to look for additional coaching and teams outside of the school team, so she got started with a national team. She continued to compete on the national team in high school, but also ran for her school. She qualified for state competitions in cross-country and outdoor track her freshman year and broke many of her school's records. Marriott's sophomore season was a career year. She was getting a personal record at every race, qualified for state, and got 10th place overall in the USATF Junior Olympic meet. Nineteen days after her success in the USATF Junior Olympic meet, she was celebrating her birthday in Disney World when she collapsed while walking due to a brain aneurysm rupture. She was rushed to the emergency room where she remained in a medically-induced coma for 16 days. After 10 days in the hospital, the staff decided that they were going to take Marriott out of the coma. When this happened, her right lung collapsed and she went "code blue". She remained in the hospital for 9 more days until she was able to...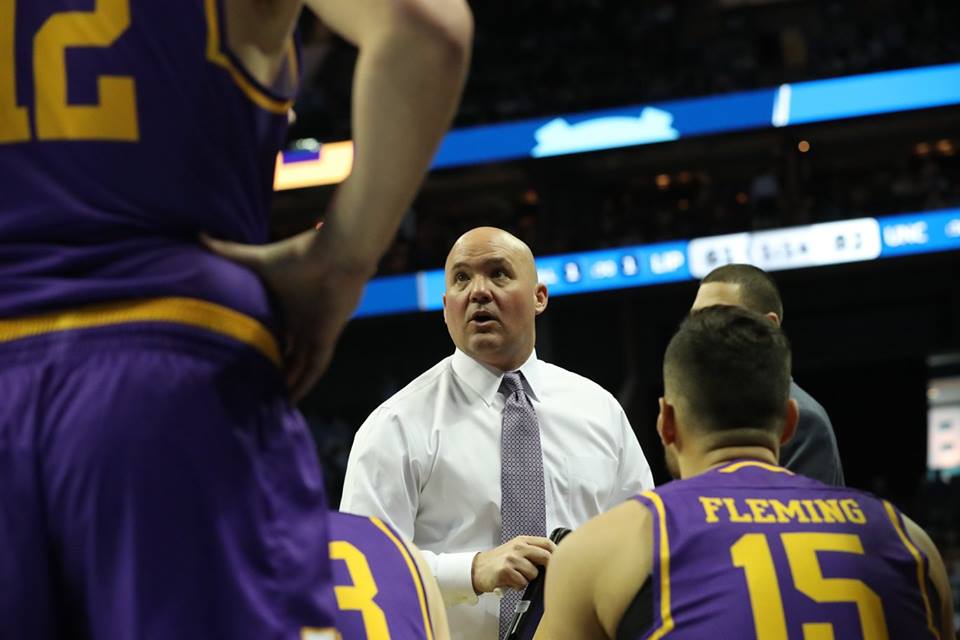 CHARLOTTE, N.C. – Season-ending losses are typically filled with tears and disappointment, frustration of what could have been had a certain play or shot fallen differently. But when Lipscomb lost to North Carolina by a score of 84-66 in the first round of the NCAA basketball tournament on Friday, it didn't bring the type of shock that usually comes in March. Yes, there were a few hung heads and some tears from the Bisons, who had hoped to pull an upset against the defending national champions. However, when the team returned to their Holiday Inn in uptown Charlotte, the lobby wasn't filled with sadness. Seniors Aaron Korn and George Brammeier were seen hugging family members. Rob Marberry took a seat on a couch to talk with friends, sporting a bruise after taking an elbow to the face early in the game. Other players opted to get up to their rooms and pack for the team's charter flight back to Nashville. Junior forward Eli Pepper leaned over to me and said, "We'll be back…just need to put together a 40-minute performance next year." There were no signs of a crushing defeat. How could anyone be overly upset? The Bisons won their first-ever ASUN tournament title and stood their ground in their March Madness debut. "It's an honor just to be part of this Lipscomb basketball team and what the program has become," sophomore guard Kenny Cooper said. "(Making) our first tournament and being part of (the Big Dance) exceeded our expectations." Sure, it's cliché to say that one loss doesn't define an otherwise successful season, or to call the team...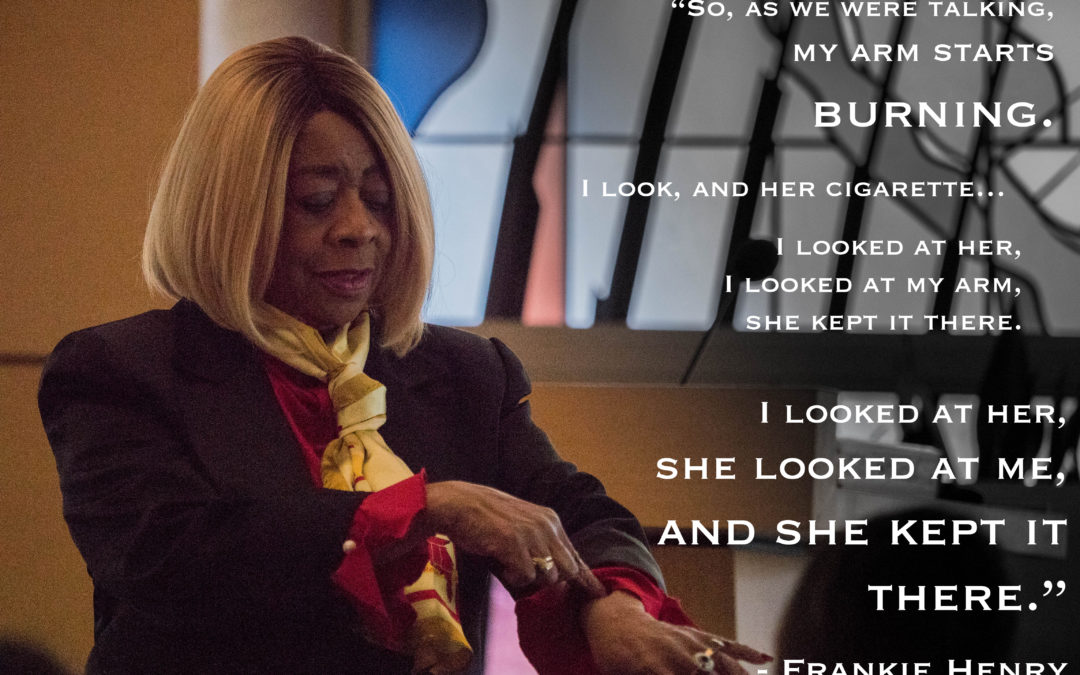 March 5-9 was Women's Empowerment Week on Lipscomb's campus, and the week concluded with a message from social activist Frankie Henry. Henry spoke on Friday in Ezell chapel, sharing incredible and moving stories from her life and experience in activism. Photos by Ellen Butterfield...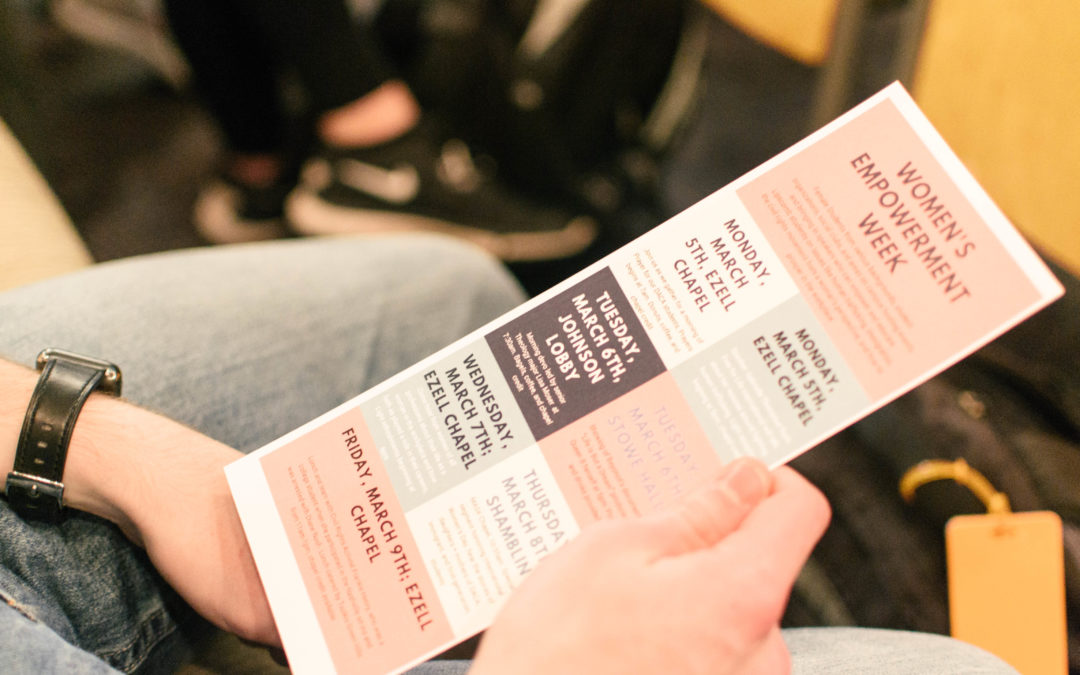 Women's Empowerment Week is this week at Lipscomb University. Led by student co-directors Sena Seged and Leslie Garcia, sessions throughout the week include The Lydia Conference Wednesday, International Women's Day Thursday and lunch with Nashville civil rights icon Frankie Henry Friday. The photos below are from Monday's session, a keynote speech by Gabrielle Thompson of Free for Life International. ...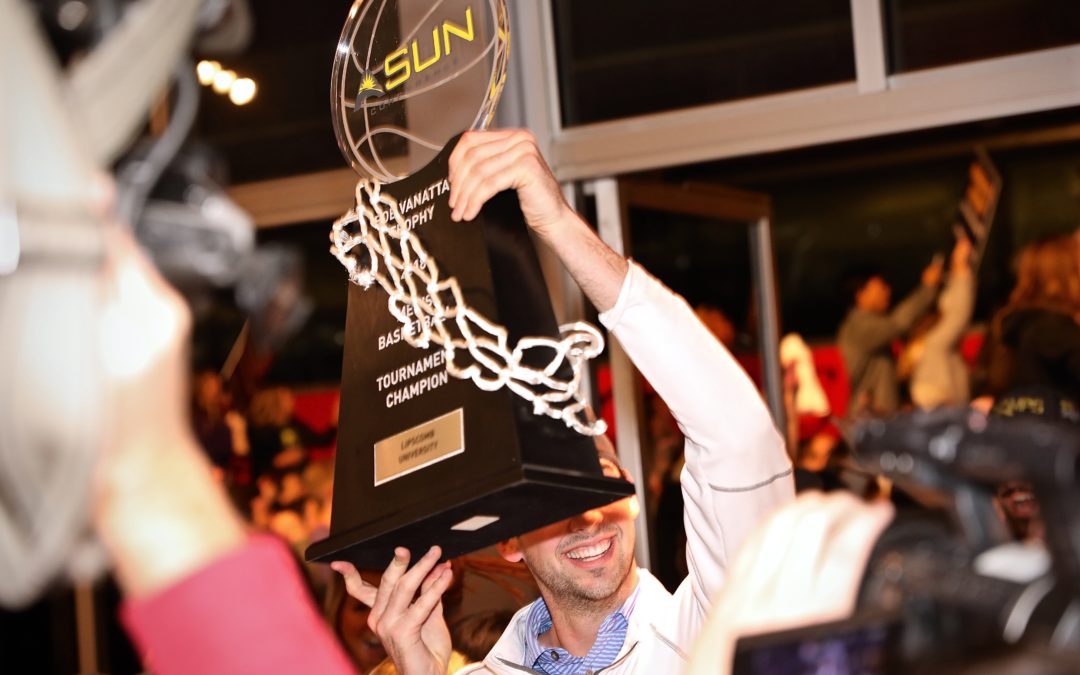 The lipscomb men's basketball team defeated Florida Gulf Coast University in the ASUN championship Sunday to earn its first-ever berth in the NCAA Tournament. The bisons returned to campus from Fort Myers Monday evening to an Allen Circle packed with fans and students. Photos by Ben Davis...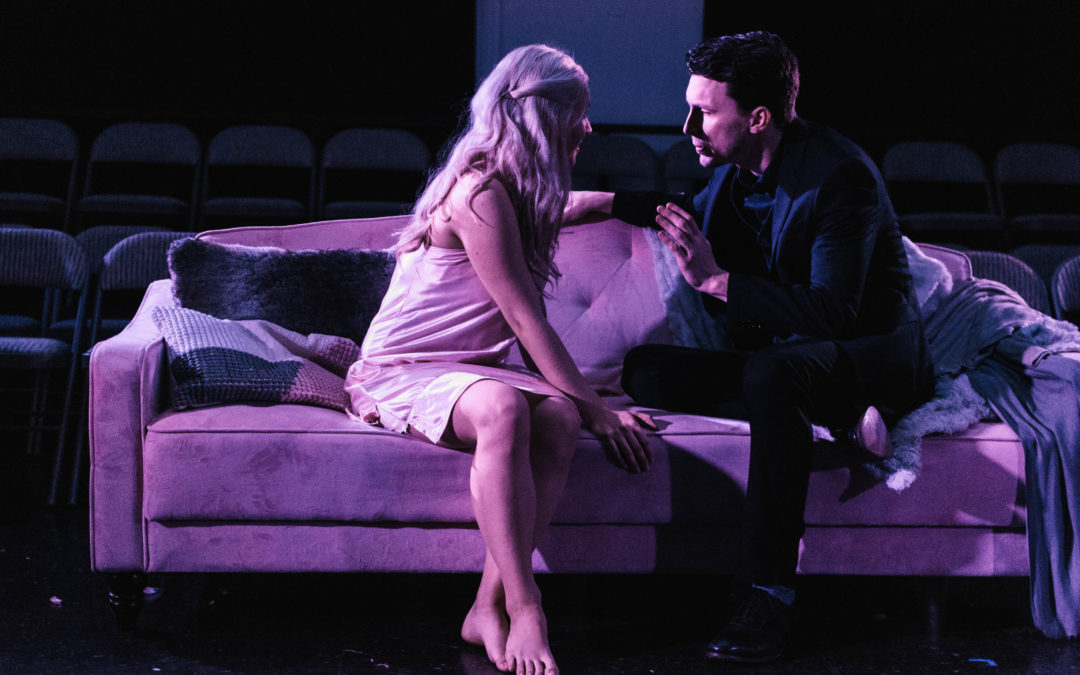 Second Stage Student Theatre (2SST) presents Patrick Marber's translation of Henrik Ibsen's "Hedda Gabler." Directed by senior Scott Patrick Wilson, the show centers around Hedda, a newly-wed bride who is already longing for her freedom and independence. Watch the entirely student-run company's powerful, minimalist interpretation of Ibsen's classic play. The show runs from February 28 through March 3. To get tickets, visit 2SST's event page. Photos by Abigail Miller « ‹ 1 of 7 ›...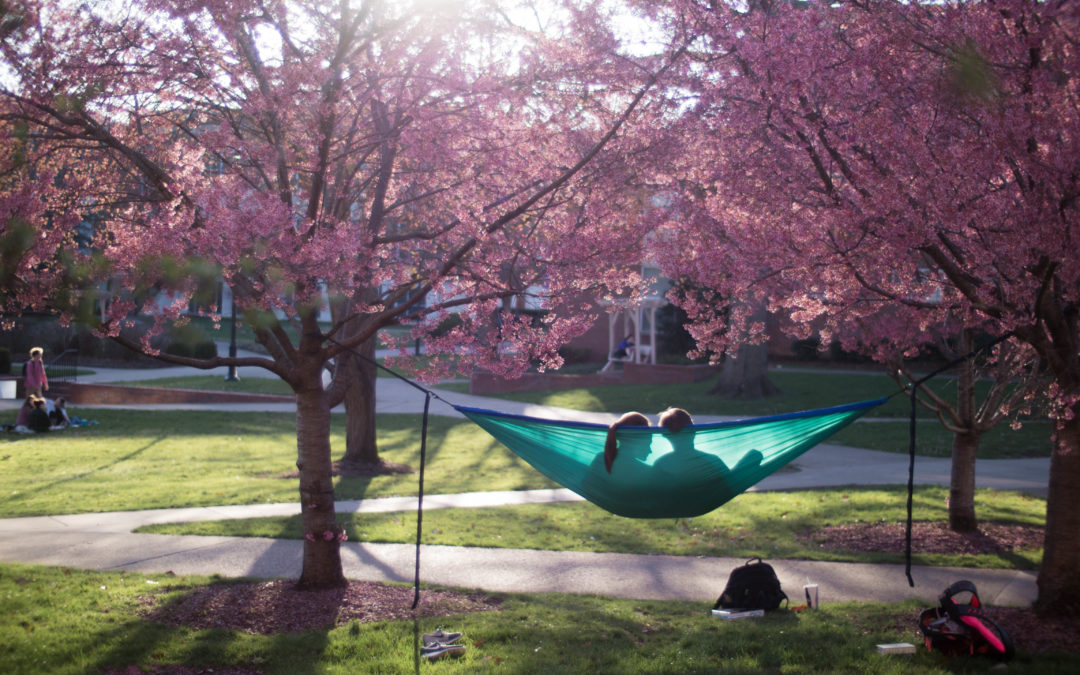 After a cold, rainy few weeks, Spring has finally arrived on Lipscomb's campus. Students have traded their tables in the student center for blankets and hammocks on the lawn. Trees that were, just a month ago, blanketed in snow have blossomed with vibrancy. Lumination's Ellen Butterfield captured the transition season's effects on campus. Photos by Ellen Butterfield « ‹ 1 of 2 ›...