The controversy and backlash surrounding the female "Ghostbusters" reboot has been in the air since the first trailer dropped in March. After months of angry comments, extreme dislikes and waiting, we finally have the answer to the question, "Is the film actually any good?" In my opinion, yes. I actually think it improves on the original. Physicist Erin Gilbert (Kristen Wiig) reunites with childhood friend Abby Yates (Melissa McCarthy), and they team up with Jillian Holtzmann (Kate McKinnon) and Patty Tolan (Leslie Jones) to investigate paranormal activity in New York City. Of course, many doubters and the mayor of the city are against them, until a large device that amplifies the paranormal unleashes an apocalypse of ghosts. As a huge fan of all four of the leading ladies, I was hyped about this movie since it was announced, and I was not disappointed. While certainly paying homage to the original with its many Easter eggs and cameos, "Ghostbusters" was able to stand on its own as a film with its own unique plot and characters. While Melissa McCarthy, Kristen Wiig and Leslie Jones were all fantastic, Kate McKinnon absolutely stole the show with her quirky, adorable, mad scientist characteristics. Almost everything she did was laugh-out-loud funny. I laughed out loud throughout most of the film, whereas I only chuckled a few times watching the original "Ghostbusters." The secretary character was much more interesting in this version, and there were more ghosts to bust. Best of all, the bonds between the characters were much stronger. These ladies (and Chris Hemsworth) just work so well together, and it's nice to see...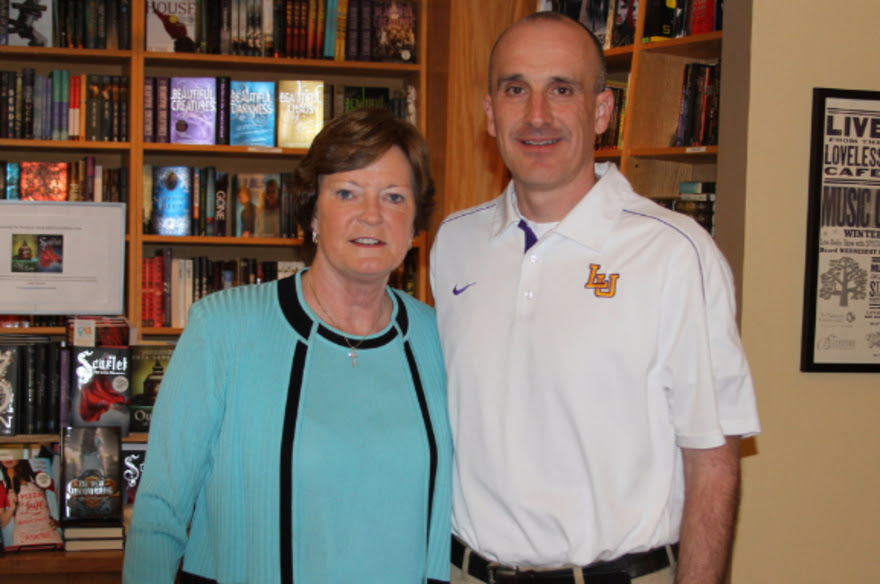 The importance of building relationships with members of the team and staff is just one of the things Lipscomb women's basketball coach Greg Brown learned during his years coaching on the staff of legendary coach Pat Summitt. Summitt, the long-time coach of the University of Tennessee Lady Vols and a pioneer in the world of women's athletics died Tuesday after a battle with Alzheimer's disease.  She was buried Thursday in a private ceremony in Clarksville, near where she grew up. From 2002-2004, Brown was the assistant coach for the Lady Vols while the legendary Summitt was head coach. Brown got his start in coaching college basketball at the University of Tennessee, thanks to Summitt. "I really appreciate her taking the chance on a young high school coach to join the staff," Brown said. During the time they coached together, Brown and Summittdeveloped a close friendship, like many others Summitt came in contact with. Brown reflected on this, stating that building relationships with others is what Summitt was best at. It's something that he took away from the years of coaching with her and employs with his own team at Lipscomb. Strengthening relationships with his players even off the court is something Brown said he strives to do. "At the most, you're going to play 40 games together, but you're going to be together off the court the whole year," Brown noted. "I think the first thing that you've got to understand is you've got to develop relationships. Before they're going to trust you on the floor, they've got to be able to trust that you're there for them." Not only does Brown have fond memories of coaching...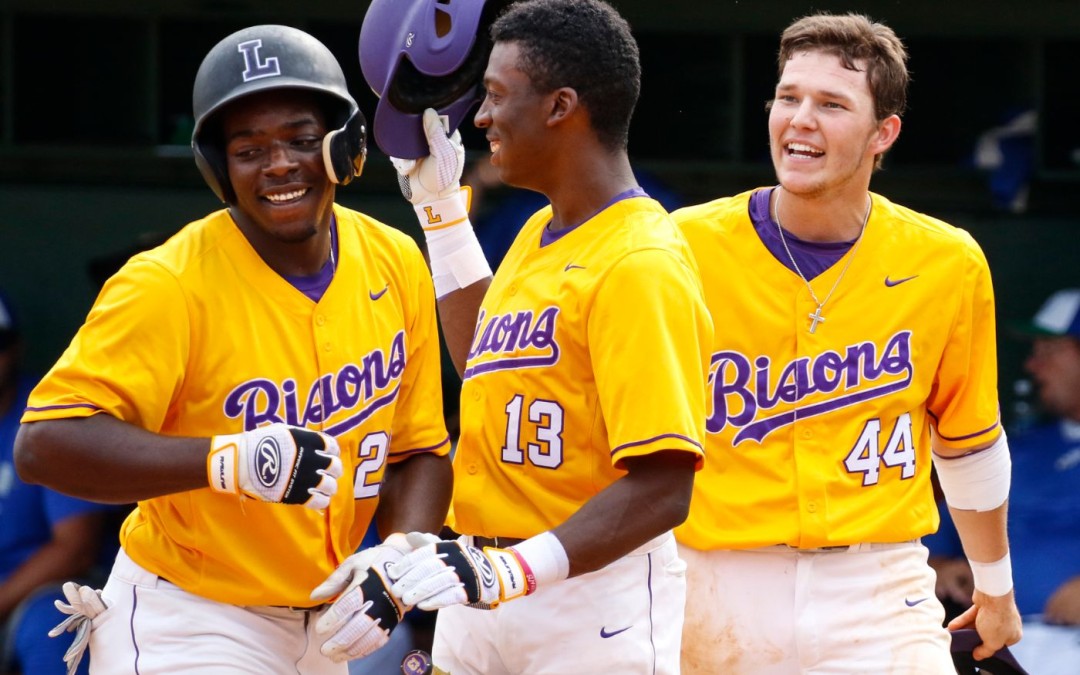 After another successful season, Bison baseball didn't strike out when it comes to off-season accolades. Rising junior pitcher Brady Puckett was named a Louisville Slugger Third Team All-American by Collegiate Baseball on June 2, 2016. Puckett was also named Atlantic Sun Pitcher of the Year and first team all conference the week before. Puckett became the first non-freshman Bison to ever earn an All-America nod from Collegiate Baseball. "What a huge honor this is for him after having such an outstanding season," Lipscomb Head Coach Jeff Forehand said. "We grow accustomed to what he does when he goes out on the mound, but for others to recognize him as one of the top pitchers in the country is pretty special." Puckett was a force in the A-Sun as he tossed his way to a 9-2 record and a 2.93 ERA. In his 15 starts this season, Lipscomb was 13-2 and never lost a decision in eight games. Puckett was also one of 12 players that started summer ball nearly three weeks removed from the Atlantic Sun Tournament. They will compete in eight wooden bat leagues ranging from Massachusetts, Louisiana and Wisconsin. Sophomores Michael Gigliotti, Jeffrey Passantino and Pucket will join the top players in the country in the largest amateur baseball league in America since 1885. They are the first Lipscomb players to compete since Hunter Brothers in 2013. Brady Pucket wasn't the only Bison to be singled out. Freshman Zeke Dodson was named to the Freshman All-American team by the National Collegiate Baseball Writers Association. Dodson was the only player from the Atlantic Sun to be honored by the NCBWA. Dodson played in...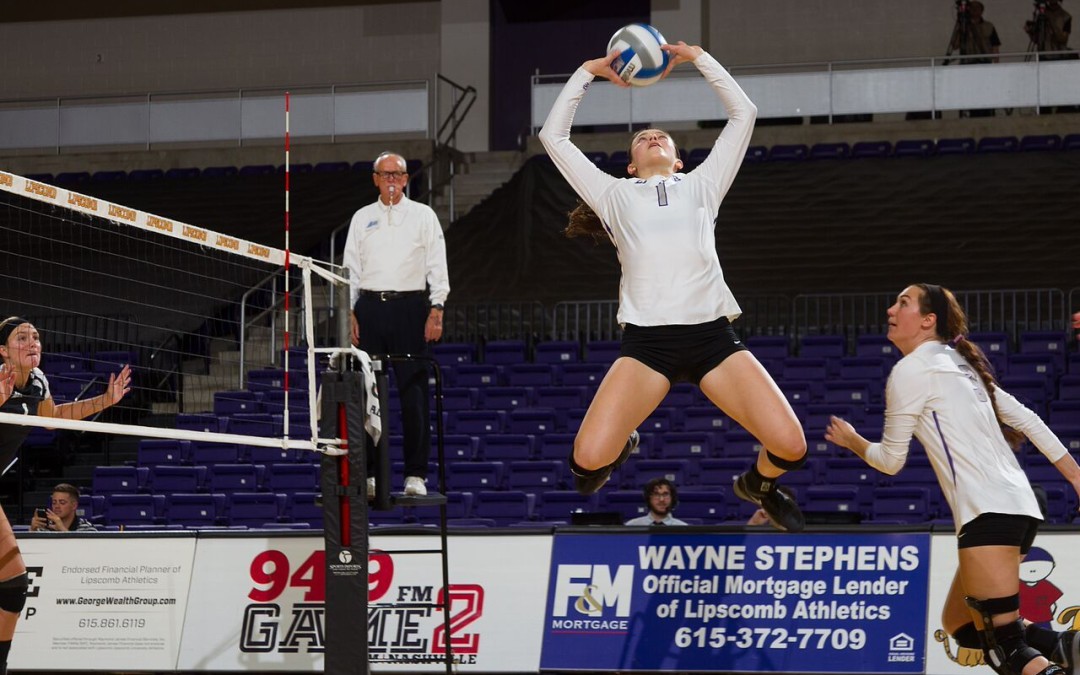 Incoming senior volleyball player Kayla Ostrom begins training and competing this week for the 2016 U.S. Collegiate National Team – Indianapolis program June 21-30 in Indianapolis. In February, Ostrom attended the USAV Women's National Team Open Tryout in Colorado Springs at the Olympic Training Center and made the team — one of only 36 women chosen. The program will be divided into three teams, each consisting of 12-players. Those teams, chosen during training, will compete in a round-robin tournament June 26-29 at the USA Volleyball Girl's National Championships. It will serve as a second tryout for the USA National Team. This is the same tryout that Lipscomb volleyball alumni Jewell Dobson and Lauren Ford attended two years before. Ostrom was presented with the opportunity over winter break by head coach Brandon Rosenthal. "I was on the fence about going, but after talking with many people and praying for direction, I decided to go. I am so thankful I did," Ostrom said.  Ostrom flew out to Denver for the tryout with Associate Head Coach Billy Ebel, who was working the tryout. After they landed, they hopped in a car and drove to Colorado Springs for the first session the same afternoon.  "Playing with girls from all over the country was way more fun than I expected. There was so much positive energy in the gym. Everyone brought their best effort," Ostrom said. She said the drills were sometimes crazy; setting 6'5''middles was a little tricky at first, but she said that, overall, competing in the drills was freeing and exhilarating.  She added that she approached the weekend with the mindset that she was going to have...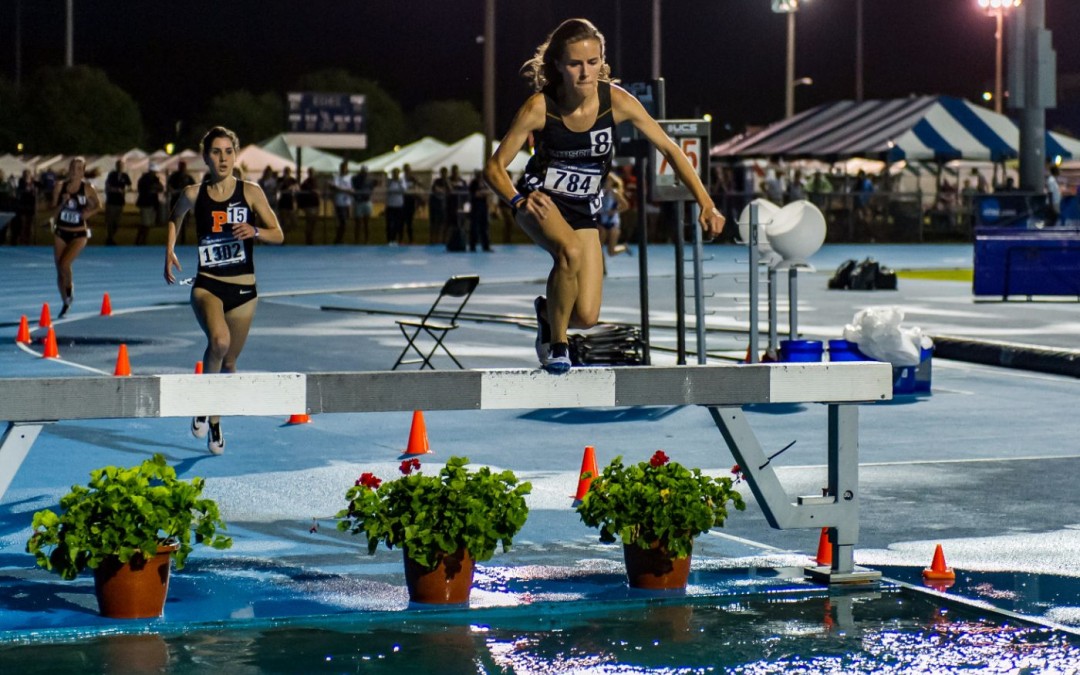 Since 2012, Madi Talbert has hit the ground running for the Lipscomb Bisons track and field club. On Wednesday, June 8, her historic career was finally completed in Eugene, Oregon, during the women's 3,000 meter steeplechase at the NCAA Division I Outdoor National Championships. At this years championships, Talbert ran the fastest non-qualifying time of any runner in NCAA Division I Outdoor National Championships history. Her time of 10:07.10 placed her 13th out of 23 competitors — just one spot shy of qualifying. This was Talbert's fourth consecutive trip to Eugene to compete for the Bisons in the final round in the 3,000m steeplechase, as she made it every year of her college career at Lipscomb. Her freshman year, Talbert finished 23rd out of 24. Her sophomore year, she came in the 16th spot, and her junior year, she  finished 13th, improving each year. In her freshman and sophomore seasons, she received All-American honors. In Talbert's overall career, she finished with four National Championships appearances, 10 ASUN titles, 20 All-Conference honors and 13 ASUN Runner of the Week awards. Talbert graduated from Lipscomb with a degree in Elementary Education in May, 2016. Photo courtesy of Lipscomb Athletics...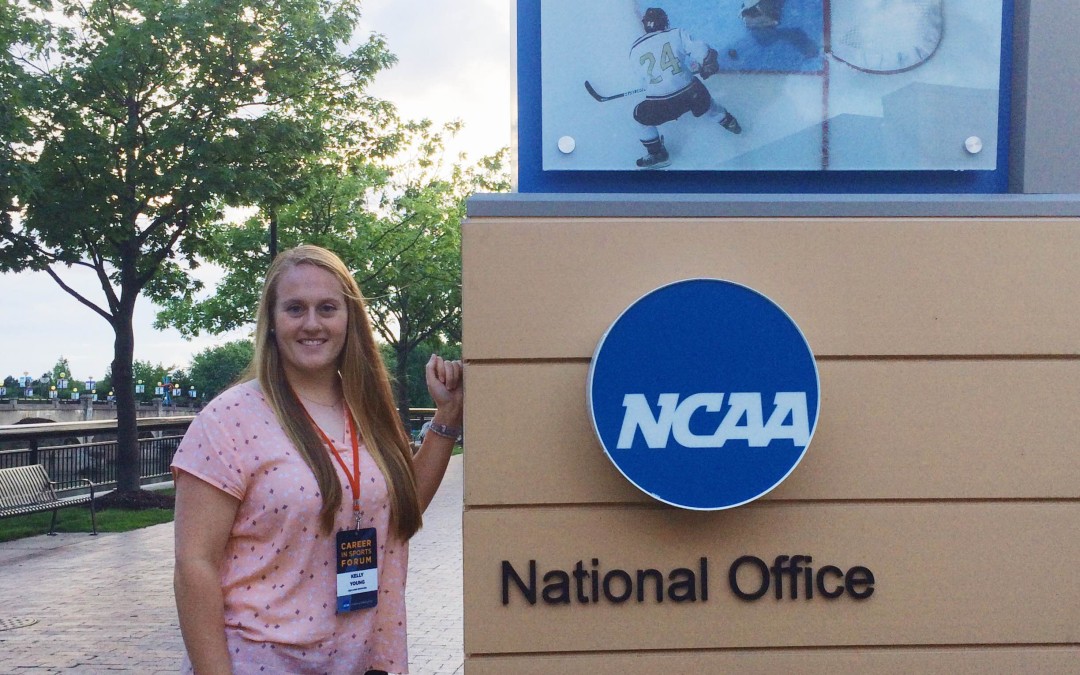 From a field of more than 460,000 athletes participating at NCAA institutions, Lipscomb's star softball pitcher Kelly Young was one of only 200 selected for the Career and Sports forum in Indianapolis, Indiana. The forum's mission is simple: to help athletes find a job. As Young is now a Lipscomb graduate with a historic softball career behind her, she must face the challenges of life after sports. "Just to be one of the few people selected to represent Lipscomb is such an honor," Young said. "It's nice to know that I have made an impact on administrators and coaches and people that I really don't work directly with every day. To be selected by the NCAA was a huge honor and an awesome opportunity that I never knew how much I could benefit from." The program springs from NCAA realization that once many college athletes are done with the sport they have played their entire lives, they will not know how to deal with no longer having that activity as integral to their lives. The purpose of the Career and Sports forum is to give athletes an opportunity to network and learn about themselves and how they can still give back to their sport even if their eligibility is up. Each day consisted of several different panels, such as the overview of intercollegiate athletics, a graduate assistant panel and breakout sessions. "There were athletes of all ages present," Young said. "Each athlete there ranged from people who didn't know what to do after college, or athletes that already had graduate assistant jobs set in place, but it was beneficial to...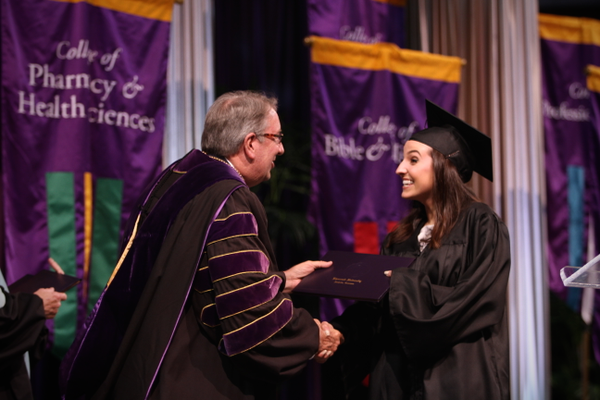 Lipscomb celebrated a record number of graduates, a Fulbright scholar, 29 SALT Scholars and three outstanding professors Saturday afternoon in Allen Arena. Over 500 students graduated making it the largest number of students in the university's history. Chemistry professor C. Kent Clinger gave the invocation, education professor Carrie R. Abood gave the faculty charge and exercise science professor Ruth Henry recognized 29 SALT scholars from six different academic areas. President Randy Lowry charged the students to remember to express gratitude and appreciation to those who helped them get to their graduation. Photos by Ben...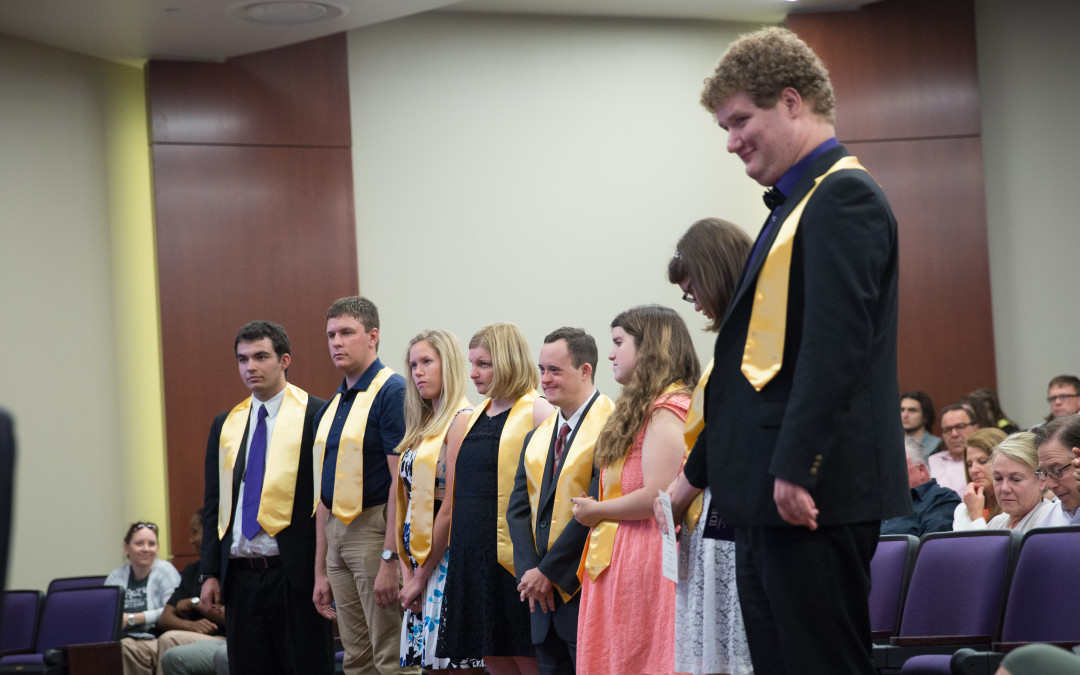 The smiles of IDEAL students, friends and family lit up Stowe Hall Friday afternoon when Lipscomb awarded eight students in Lipscomb's IDEAL program with career exploration study certificates. IDEAL is a two-year certificate program for students with developmental and intellectual disabilities. Students in the program attend academic and skill-building classes, work daily internships and hang out with peer mentors and the student body. Photos by Erin...
Sights of spring and summer on campus. Photos by Ben Davis ...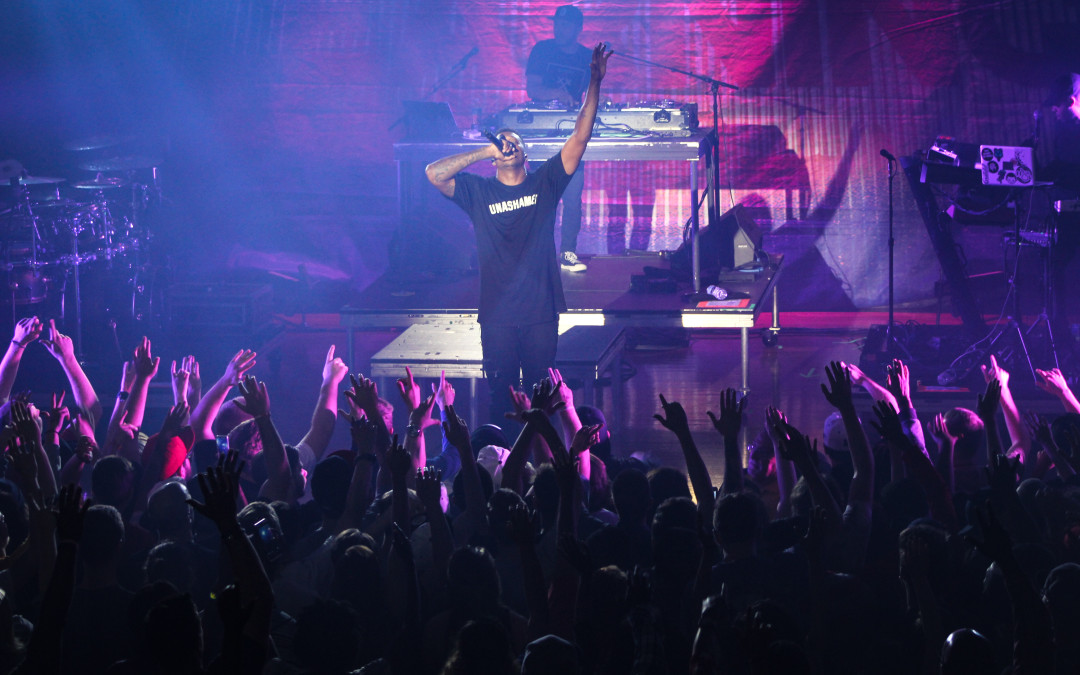 Class was back in session as two-time Grammy Award-winning hip-hop artist Lecrae dropped by Collins Auditorium Thursday night as part of his 2016 Higher Learning Tour. Photos by Becca Risley...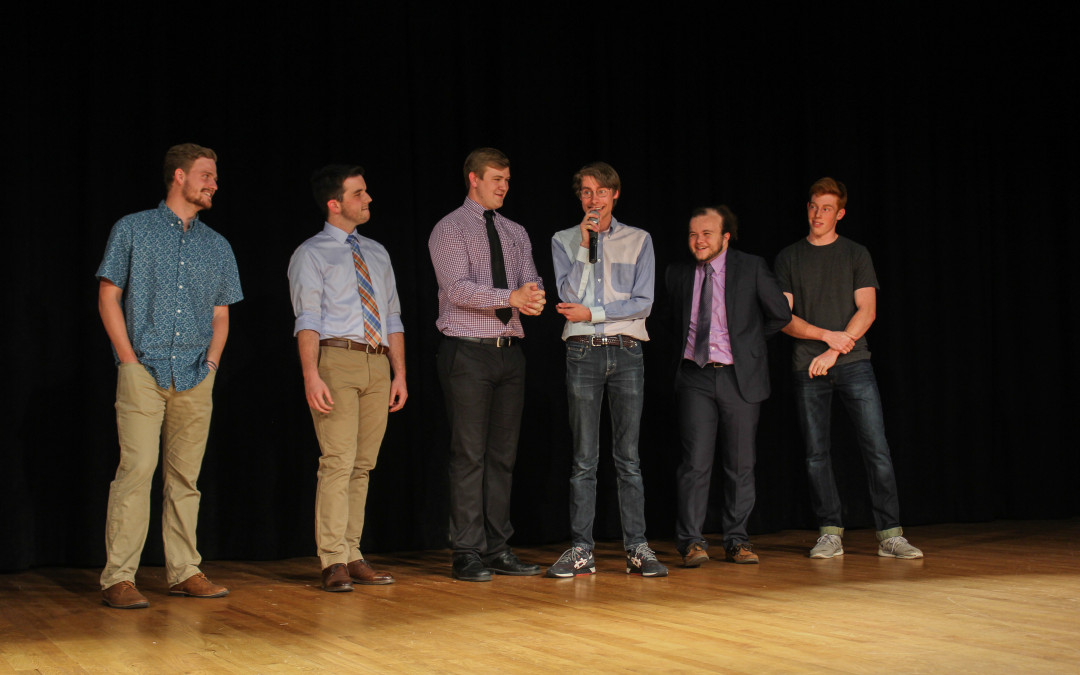 Freshman Cole Buttrey won the third annual Mr. Lipscomb pageant Monday night in Shamblin theater, hosted by Delta Omega to raise awareness for Best Buddies. The pageant consisted of four categories: formal, cold-weather wear, talent and interview. Photos by Becca Risley « ‹ 1 of 3 › »...