Mckenzi Harris already has transitioned from her job as editor of Lipscomb's Lumination Network student news website to the "real world." But before she graduated, May 8, she offered up some final thoughts on being a student, photographer, editor and news-gatherer for the website. Here are her thoughts:  
It's here. My last day as an undergraduate college student. I'm officially an alumna from Lipscomb University as of May 8, which means I've passed the Lumination "editor-in-chief" title on to a new leader.
I began my staff duties with Lumination as a sports photographer the spring of 2019, and I began to occasionally write a piece for two. I took on the "editor-in-chief" role in the summer of 2019.
I have enjoyed every minute of my time at Lipscomb, but my best memories came from being a part of the amazing community of Lumination staff writers.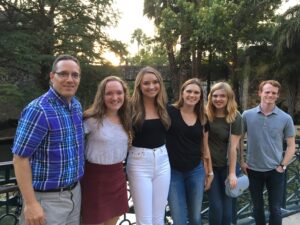 As I leave Lipscomb to enter the workforce, our Lumination leadership roles are being turned over to a great, new team of editors.
Starting tomorrow (May 9), rising senior Kathryn Farris will be taking over as the new editor-in-chief; rising sophomores Camryn Given and Hannah Cron will build on their duties as managing editors; and rising junior Danny Kotula is becoming the sports editor. Lumination Network is being left in the best possible hands with this new editorial staff.
I have so many amazing memories from my time as Lumination Network's editor-in-chief and want to share a few, as well as some gratitude I want to publicly express to the communication faculty and Lipscomb community members who have entrusted me to bring the news to our audience over the past two years.
First off, I want to thank all the readers who have engaged with Lumination during my time as editor.
Thank you to Dr. (Jimmy) McCollum for your unending support throughout the last three years, but especially the last two. Professor (Tim) Ghianni, you will never know how grateful I am to you for your daily encouragement and friendship over the years. Professor (Alan) Griggs, you've taught me more life lessons than I'm sure you even know, and I am so appreciative of the guidance you've offered me in my time at Lipscomb.
I could go on and on about the communication department as a whole for days, but for now, I will just say "Thank you so much for all that you have done to educate and mentor me over the past three years."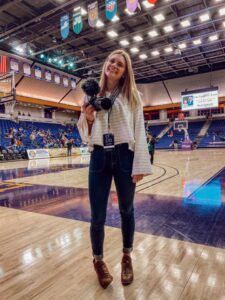 Secondly, to all the current Lipscomb students, I want to encourage you to be involved. You get out of college what you put in. The long nights and the lack of sleep is all worth it for the memories you will create. I remember spending countless nights in the editing lab till early morning with my co-managing editors Erika Plunkett and Kathryn Farris last year, and I wouldn't change those nights for anything.
The memories that come to mind first are the precious road trips, traveling to basketball games with Spencer Boehme and Erika Plunkett. During the 2020 ASUN Tournament, Spencer and I decided at about 3 a.m. we would drive to Florida for the semi-final game. Another great memory was spending the entire night in the editing room with Erika and Kathryn, working on the best news package possible we put together for Dove Awards 2019.
Memories like these are what make a college experience.
Thirdly, the news is something that has taken a lot of backlash over the past year. While this past semester has left many in a state of distrust for news media, I want to offer a little wisdom I've been passed by professors at Lipscomb. Do your own research before forming an opinion. Always check your own facts, and when possible, go directly to the source.
News is important. We are the people's voice, and that is something I encourage my successors at Lumination to not take lightly. Represent Lipscomb in the best way possible, and report the truth, even when it's messy.
And with that, I pass the editor baton to Kathryn Farris.